Your Guide To Effective Facebook Video Ads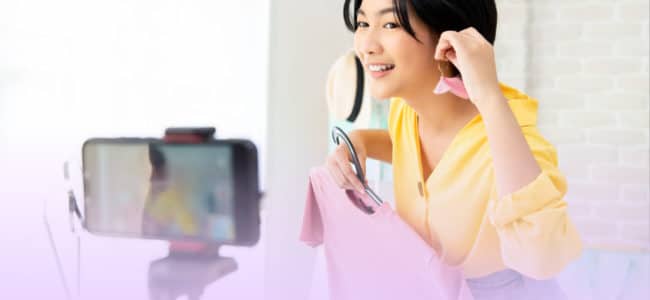 Facebook stands stall as the ultimate social media champion and leader compared to the other numerous platforms that may exist. Launched in 2004, Facebook has seen a massive increase in its number of users ever since and continues to do so. 
It is reported that Facebook currently has about 1.45 billion users that are active on a daily basis on this platform. Whether urban, rural, men, women, adults, or teenagers, Facebook is used by everyone across nations like America, Australia, and Canada. 
More so, since 2017, it is reported that, year over year, Facebook sees an increase in active users by at least 17%.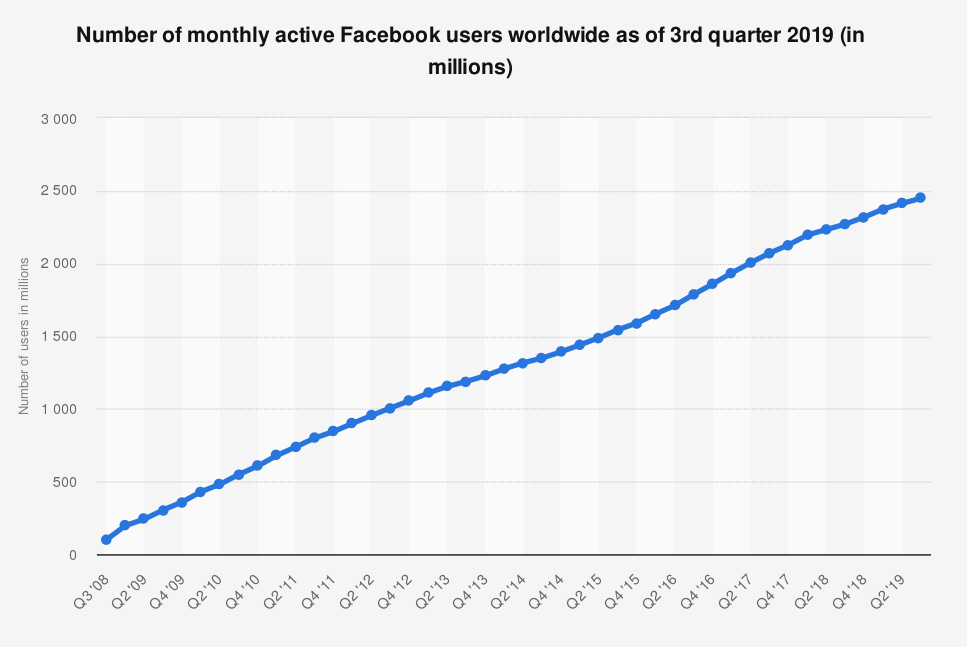 Source: Statista
While the hype about the number of users across the globe on Facebook is there, marketers are genuinely concerned about the role Facebook plays in marketing and advertising.
The scope of Facebook-based advertising is so much that today, around 4 million businesses use Facebook advertisements. Also, Facebook generates revenue of about $17.4 billion only through ads.
In this digital age, the internet has empowered both businesses as well as consumers. So, let's take a look at how Facebook video advertisements work and what steps you should take as you make your own ads.
Guide to making Facebook video ads
Traditional advertising and marketing techniques include a block of directly promotional text that hugely revolves around the specifics of the product and have very few calls-to-action in them. Texts, compared to video content, are believed to be less engaging and memorable.
Marketers strongly believe that video content is more retainable and engages the viewer more than the text. This is because videos have different forms of content included, such as audio content, visuals, and even contain texts. With the help of audio-visuals, brand recall is much better with videos. 
Facebook video ads work in a certain way. There are a few steps that every marketer, advertiser, or business needs to follow to create an effective video ad on Facebook. It is essential to understand how these ads work to use them efficiently.
Take a look at how Facebook video ads work and what their features are.
1. Define the target audience
The most prominent feature of Facebook video ads and an essential step in how these ads work is the defined target audience. The target audience is the people you want specifically to view the video and have an effect upon. 
For example, if you are selling t-shirts for young men, your target audience will be males, aged somewhere between 19-28, and living/belonging to a specific geographical area.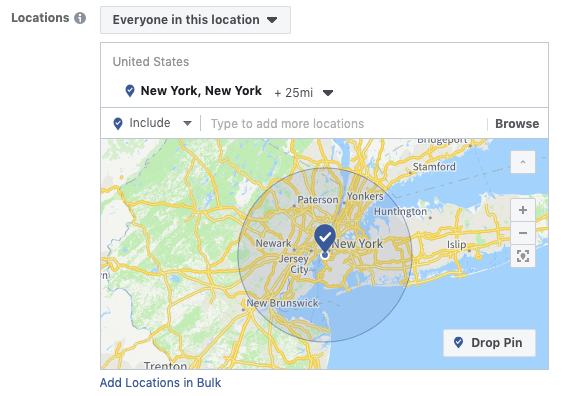 These demographic factors, socio-economic background, are crucial elements that you must define when creating a Facebook video ad. By setting your target audience, Facebook mainly focuses on the newsfeed of a suitable audience.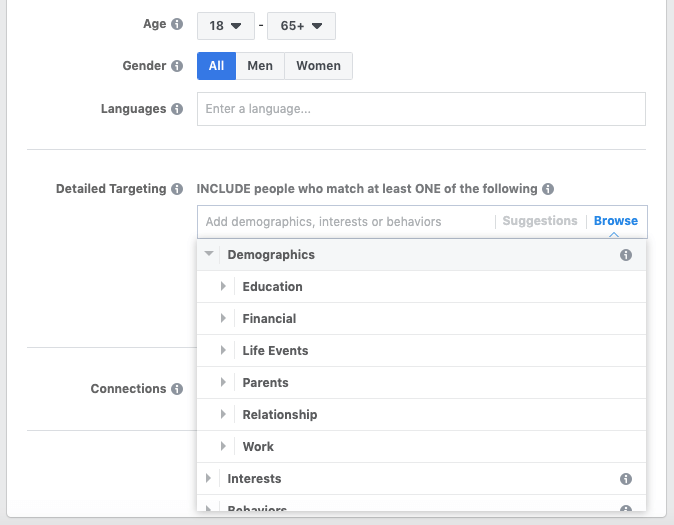 2. Set the goal of the video
Facebook will ask you for a particular goal of your video ad.
This allows Facebook to bring in the right kind of results that you want to see. For example, if you are advertising an event, you will select the "Raise attendance at your event" option. With a clear goal, your video will function better.
3. Ad placement
Like traditional marketing, placement of your advertising content is essential. Whether it is a billboard or a poster at a retail store, the placement always matters. Similarly, based on your goals, needs, and expectations, you will be allowed to decide where your video ad will appear.
You can choose to place your Facebook video ad, whether on the main news feed page or the mobile app version newsfeed.
4. Decide call to action
The call to action part of a Facebook video ad is vital. This is the last section or part of your video, which prompts or encourages the viewer to take the desired action, such as call you via a provided number or order via a given link.
AHAlife, for example, suggests users shopping on their site: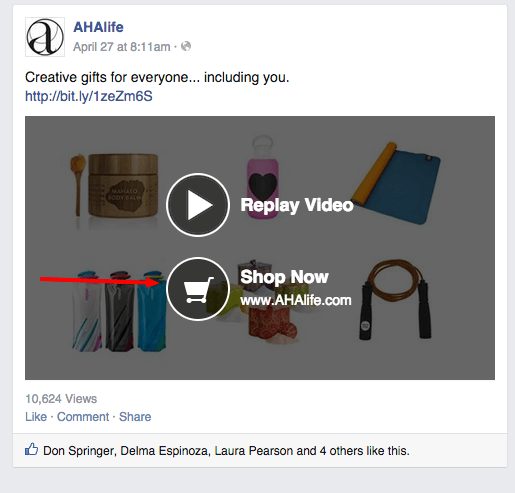 The purpose of this call to action part of the video ad is to provide convenience to your viewer, as well as make them act upon the advertisement instantly rather than waiting and forgetting about it later.
To add a call to action to your video you will need to do the following:
Click "Photo/Video" at the top of your Page's timeline and upload your clip,

Click "Add a Call to Action",

Click "No Button" and choose the text you'd want to display on your video,

Add the link that will lead people to the desired destination,

Add a headline and description of the link
What makes an effective Facebook Video Ad
Creating a Facebook video ad alone is not going to guarantee more views and more calls-to-action. You will need to incorporate certain qualities and features within the video ad to ensure success. 
Enticing CTA
As mentioned earlier, CTA is the most distinctive part of Facebook video ads. CTA plays a vital role in having your viewer act upon the video they just watched or the product they just learned about. Make sure that the CTA you have used is quick, easy, and direct.
Good quality images and visuals
The video consists of short clips, pictures, and different visual effects, as well. Make sure always to use good quality components that are engaging in terms of color variety and quality of content. Add interesting components to your video such as stickers, GIFs, etc.
Interesting copy
Copy refers to the texts within your video. This could be two words, two lines, or two paragraphs. However, ideally, the size and length of a copy do not exceed 2 lines in a video. Make sure that the text is well-written, understandable, and direct.
About the author: Jennifer Houghton is a head writer at TextMagic. She writes about the latest marketing trends and shares useful tips for practical mobile marketing.