What's New in Wave: Interface Updates, New Name, and More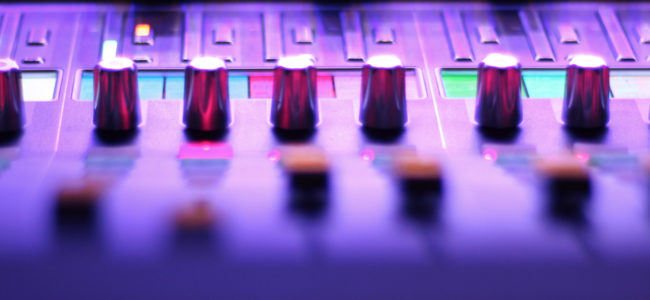 No software product is made perfect. And even though here at Wave, we have come close to this definition, we continue working day and night so that YOU will spend less time making your videos what they deserve to be – awesome. Here is what the latest Wave updates bring to the table.
New name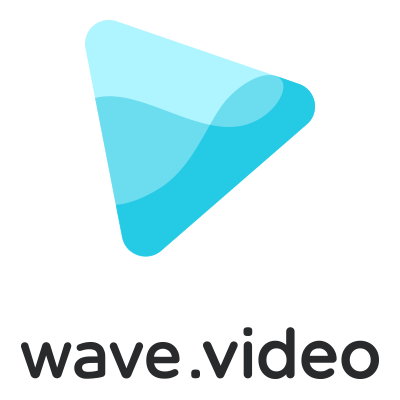 It is time to give the product a name that it truly deserves. Wave is a great name, and we love it dearly, but it does not convey the idea of what the tool empowers marketers to do – to make engaging videos. So we came up with a great solution, and from now on Wave is to be named wave.video. No capitals, with a dot.
New look and feel
In addition to the new name, wave.video got a facelift. Now the video maker looks more stylish, and its features are more visible and accessible.
We also added several subcategories with predefined searches for easier navigation. If you're not sure where to start your search in our 2.5 million stock library, simply click on a category and see what it has to offer.
Crop and Rotate a Video Like a Boss
You asked, and we listened. Now it's possible to crop and rotate a video clip. You can find this function in the video inspector on the right. Crop a video clip to make a certain part stand out or flip it horizontally or vertically. When you crop your video clip, wave.video will automatically add a matching background.
Control The Video Sound Volume
A long-awaited and frequently asked about feature is the ability to control the video sound volume. That is, if you upload a video and it has its own sound, you can now control its volume. Another awesome feature is the fade in/fade out effect. Now your video sound won't start and end abruptly!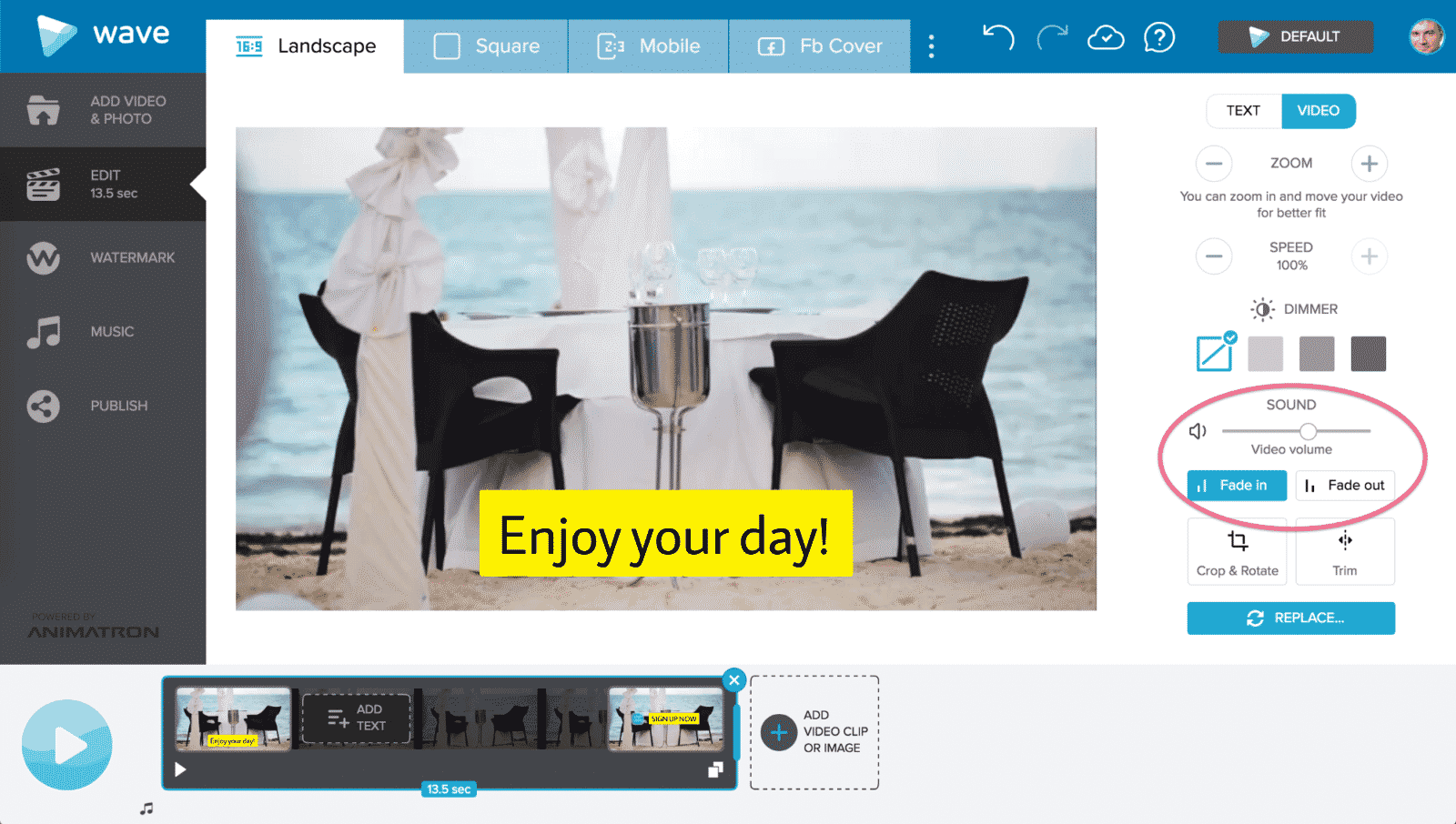 Publish Your Videos Seamlessly
If you haven't already discovered this feature, you will be amazed by how powerful the wave.video publishing option is. First of, you can download the video directly to your computer with a resolution of your choice.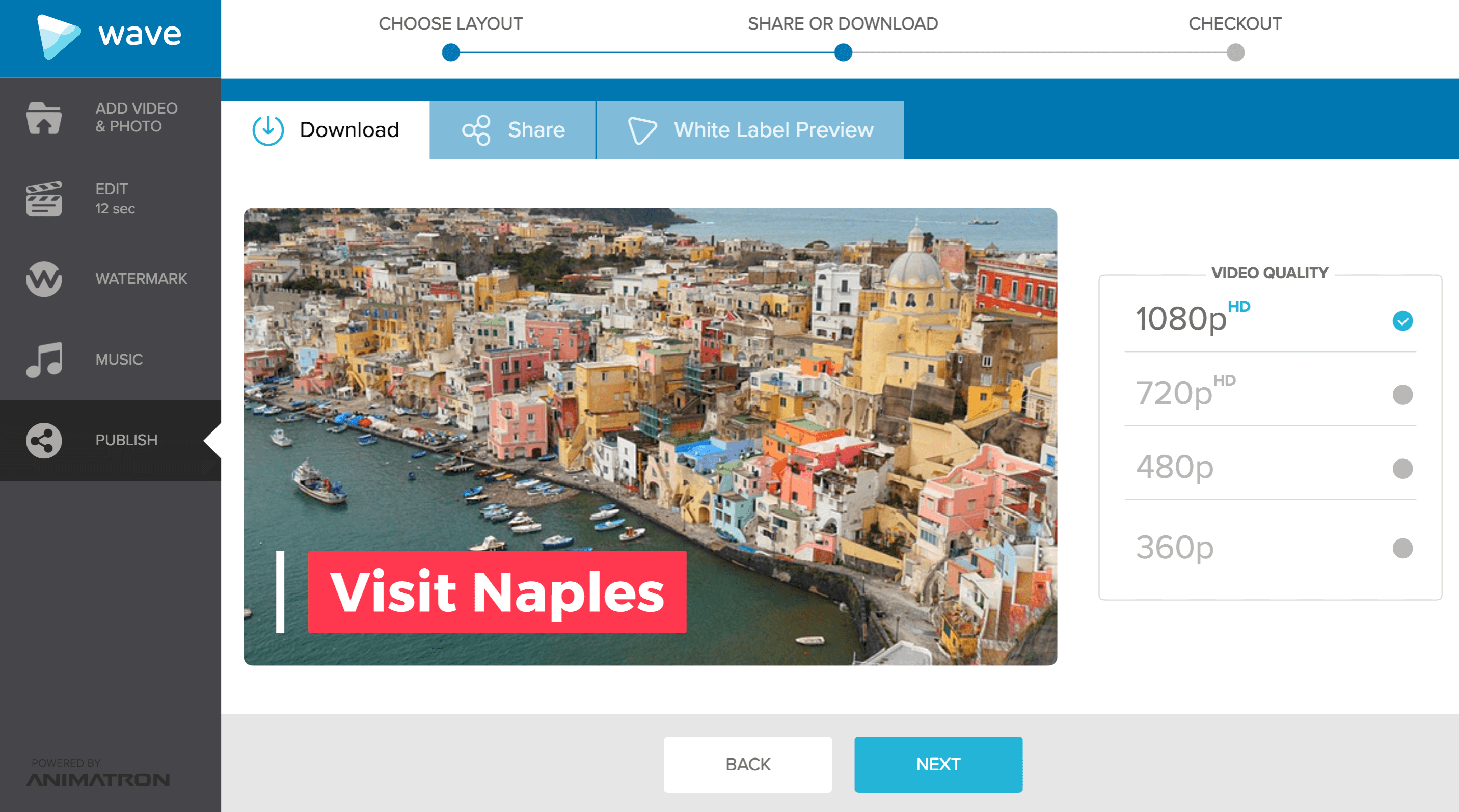 You can also share the video directly across 8 marketing and social platforms. Simply choose a platform, connect the two accounts, and voila – your video is out there in the great outdoors.
If you are an agency or just make videos for a third party, you will love wave.video's new White Label Preview feature. With this feature, you can generate an anonymous preview link and send it to your clients for approval.
The video will be watermarked so you can be sure your work is not used anywhere prematurely or without your permission.
Are there any other features you long to see in wave.video? Let us know in the comments below!