How to Combine Video Clips to Make One Video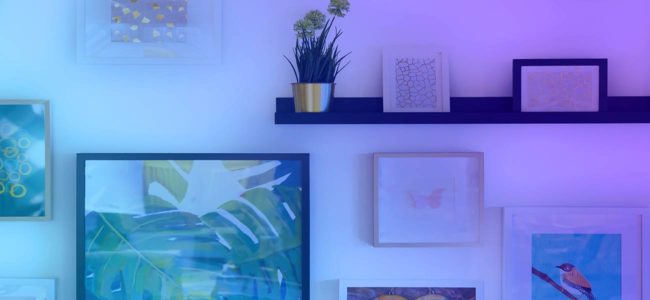 Despite your current experience with editing, making one piece of video from many images and videos sometimes might feel like a daunting task.
Why?
It's not just combining the video clips. It involved many things like preparing the files, making them work nicely together, and getting the results you want from the final video.
So before we learn how to put video clips and images together to make one video, let's look at the most common obstacles you might face.
Things to look out for when putting video clips together
Quality. What is the best quality you can have for the final video? It depends on your source files and the platforms you want to create for.
Formats/codecs. Sometimes, when you film with different cameras, you can see a huge difference in what the final picture looks like. Things like video format and size might differ significantly.
If your work doesn't require any specific effects, try to keep it simple and use the most "universal" video codec like h.264 with extensions .mp4 or .m4v, and audio codec AAC. If you aren't sure about your video specs, just open the file info on your computer.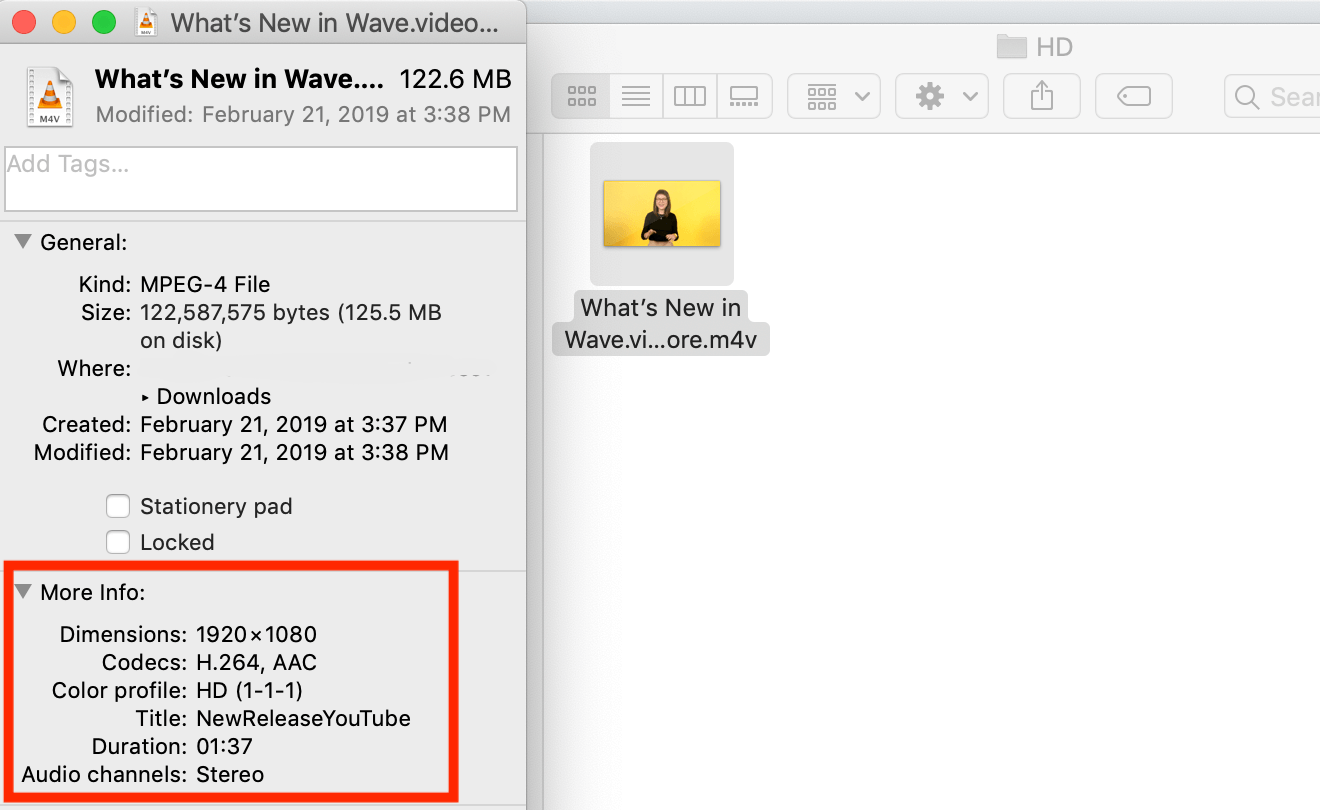 Dimensions. Do you want to create a vertical, horizontal, or square video? Do you want two or three formats look differently? Make sure to check the platform specs for every format.
Trimming & Cutting. Do you want to use only a few seconds or a particular part of an image or a video? Chances are, the source files might not be perfect from the very beginning. In the video editing process, you'll need to decide what parts exactly you want to use for your final video.
Color correction. Video clips and images aren't always filmed in the same conditions. Pay attention to the color temperature of your clips and images that you put together to make one video.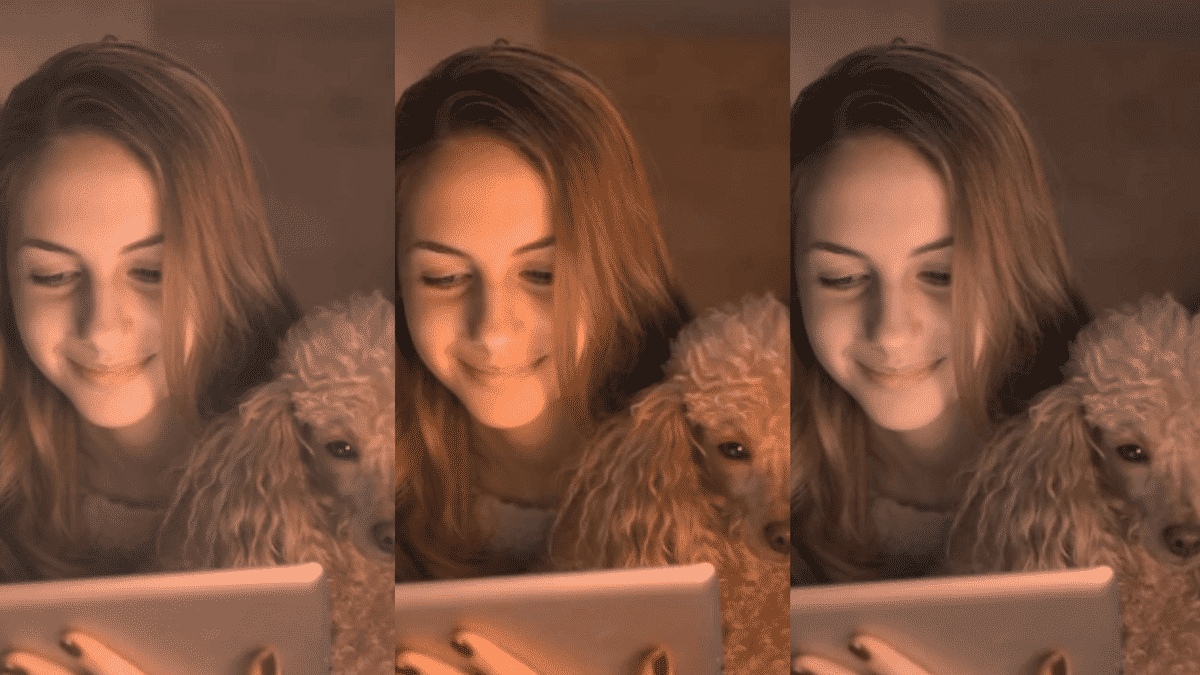 The same problem can be found using stock videos and images.
Editing tools. Choosing the right tool is half the battle. It gets more difficult if you need to add a particular transition or a feature only some instruments have. 
How to combine video clips on desktop
The popularity of video is growing, and along with it grows the number of people who edit their first video. In this article, we'll cover some easy ways of how you can put video clips together to make one video.
Depending on your proficiency level, you might operate gigabytes of video clips in software like Adobe Premier, Final Cut, Avid or Pinnacle.
If you are only getting started and just have a few clips filmed with a DSLR camera or phone, this article is for you. It aims at helping newbies and amateurs create a short or a long video from many video files fast and efficient.
An easy way to merge videos and images into one video
Step 1. Organize your videos and images in one folder on your computer and be ready to upload them to the video editing program.
Pro tip: it makes sense to create one folder for each video project you are working on. This way, you will be able to find all the files in a snap. It's also convenient to name the folder after the name of the project or video.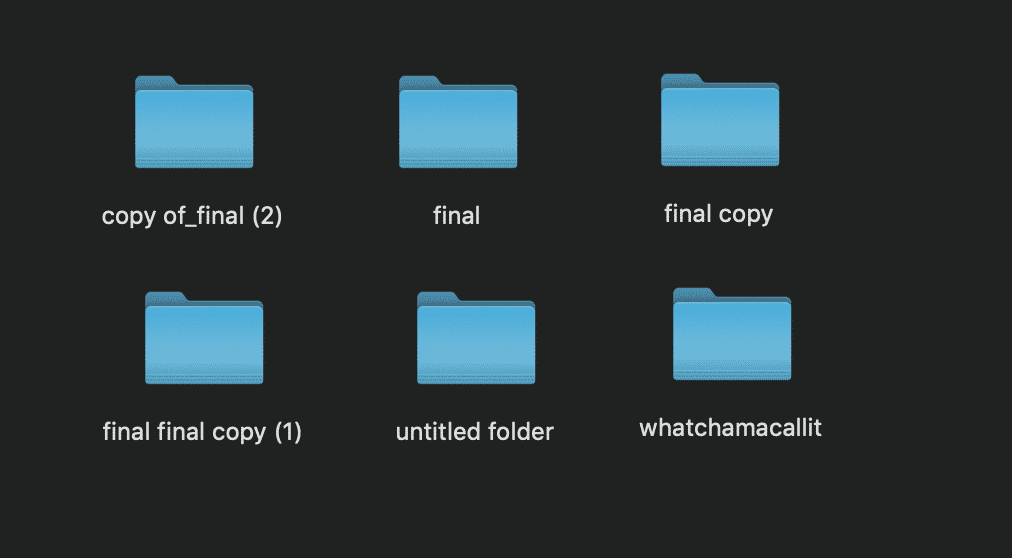 To avoid the folder mess, name the folders after the video or project
Step 2. If you want to create a video that is longer than 10 minutes, choose one of these free tools: iMovie, Windows Movie Maker.
For more functionality, consider using paid options like Camtasia or Movavi.
The workflow in these tools is almost straightforward:
upload/import your videos and images to the software
edit them
download/export them
You can find many tutorials for every particular tool on YouTube and Internet. Here are a couple of examples.
How to put video clips together using Windows Movie Maker
And this tutorial will explain how you can edit your videos in iMovie
How to combine video clips for shorter videos
If your final video is going to be shorter than 10 minutes, Wave.video is a good option to put several video clips together and make one video. Here's a step-by-step instruction on how you can do it.
Step 1. Sign up for Wave.video.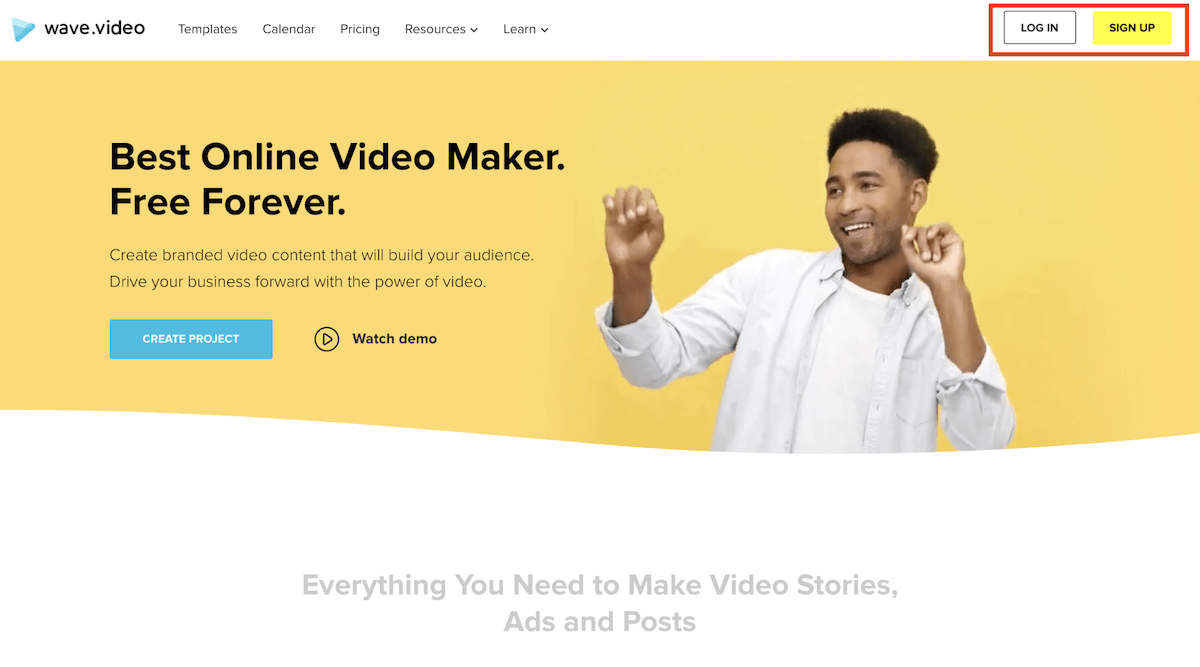 Step 2. Create project from scratch or choose a template with the style you like.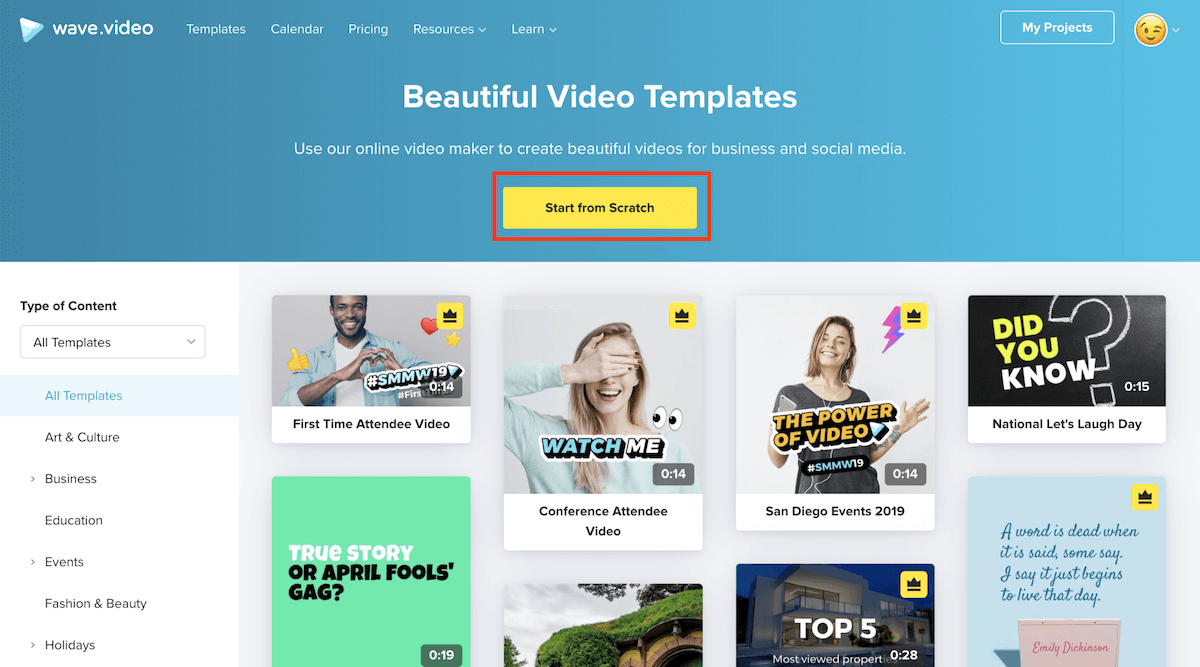 Step 3. Upload your videos and images in the Uploads tab.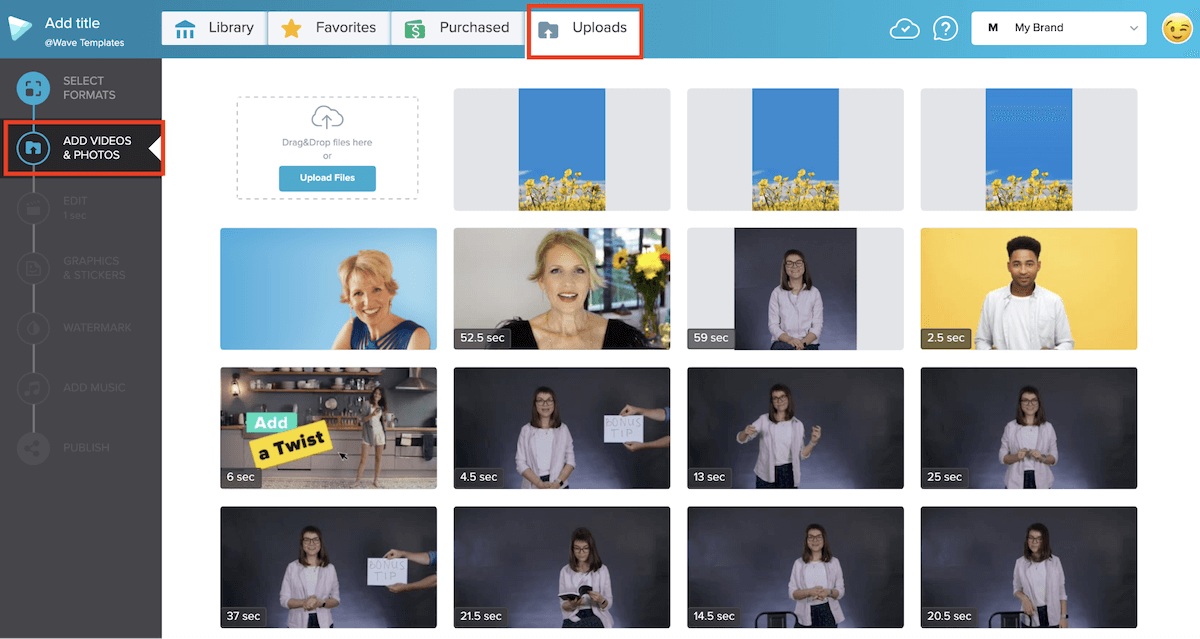 Step 4. One by one add your videos and images to the timeline.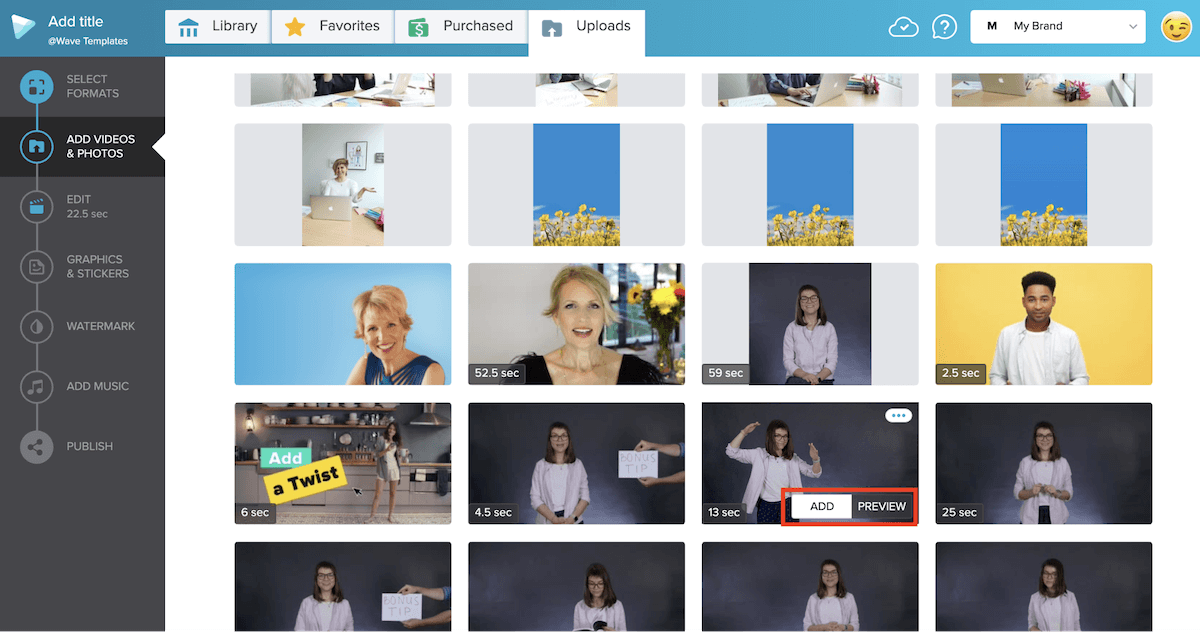 Step 5. Trim, crop, add transitions if needed.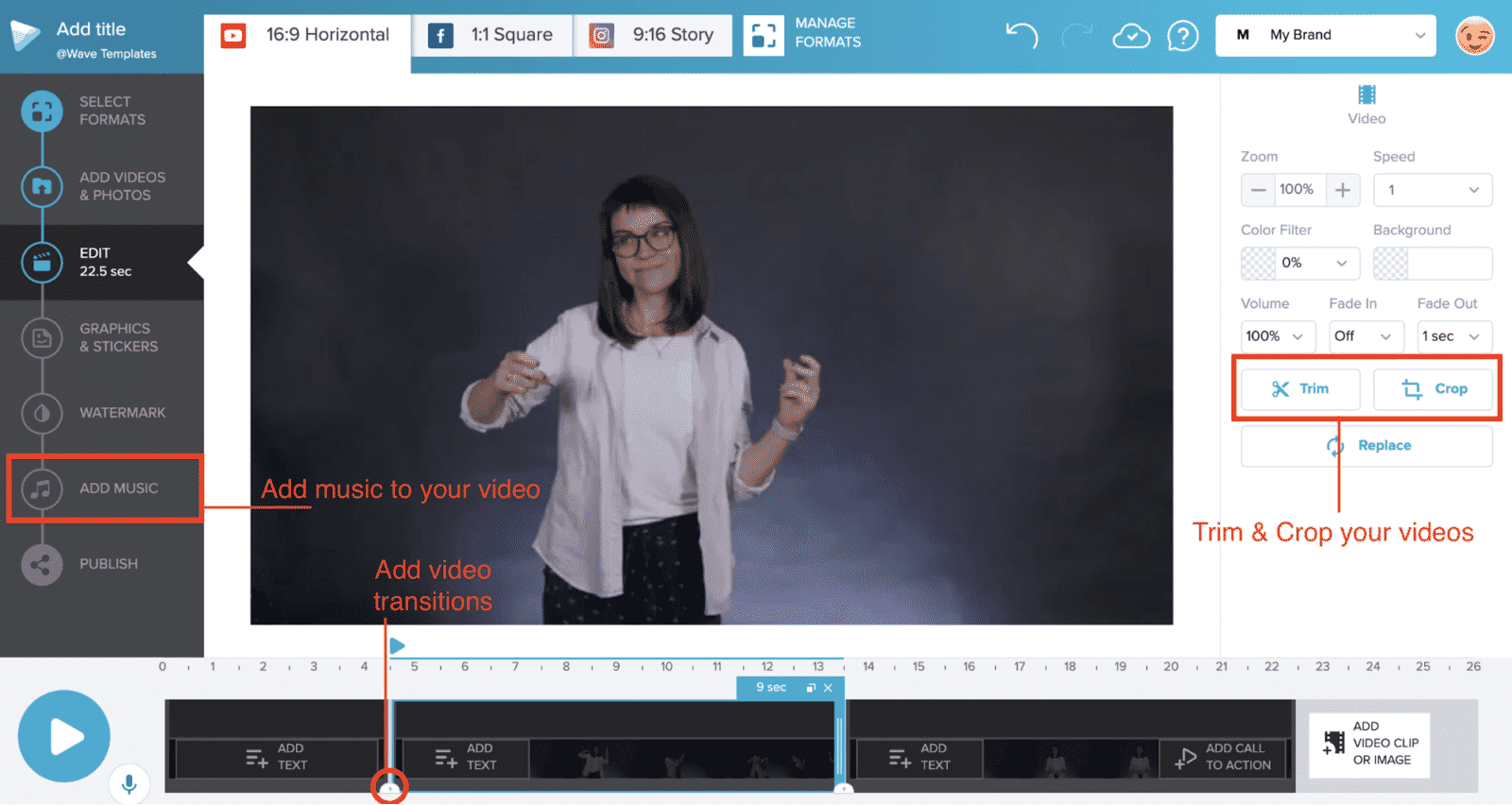 Preview the video and – voilà, download your final video or publish directly to the platform.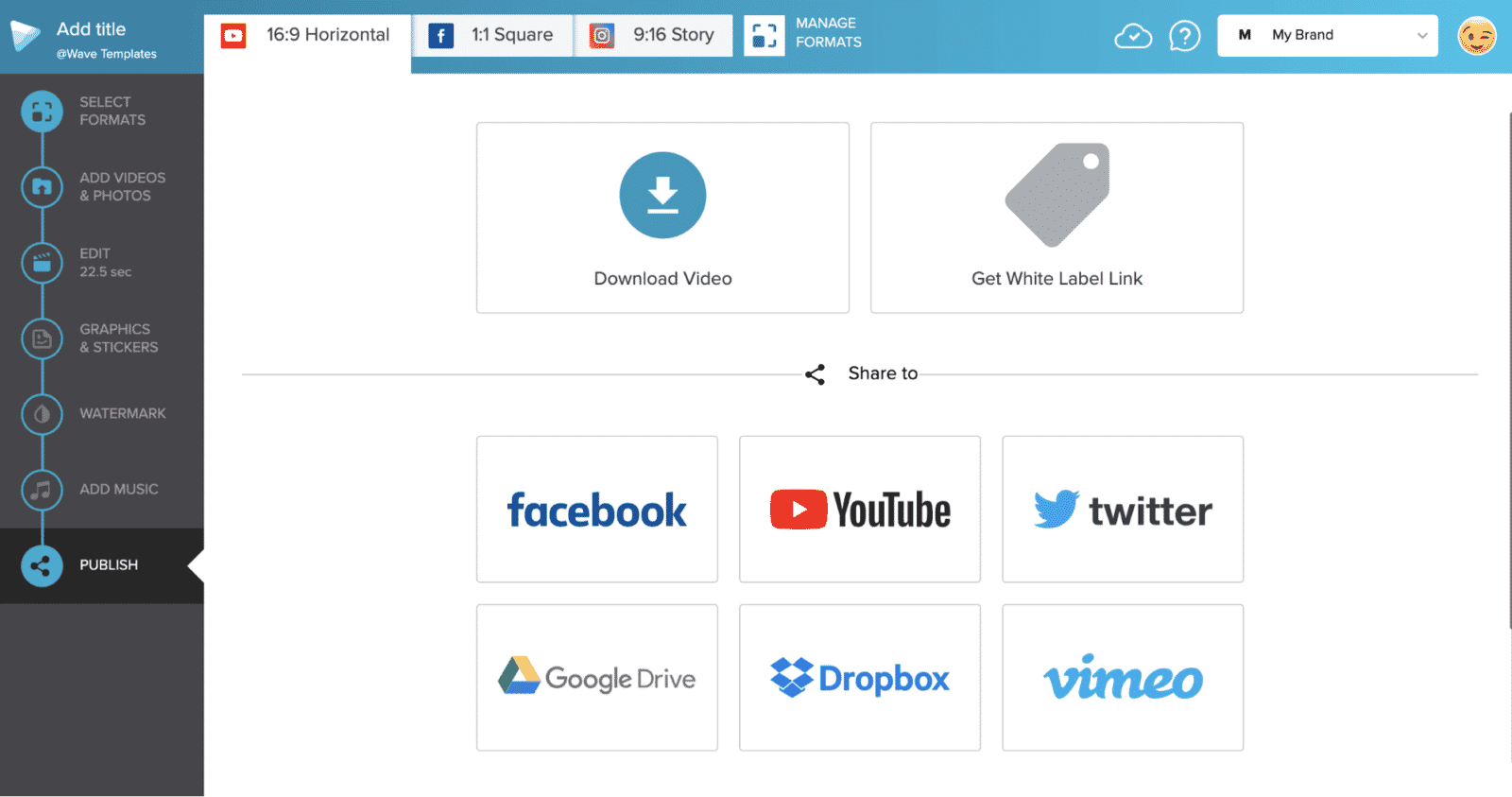 Put your videos together on mobile
Generally, video editing needs a lot of resources from the hardware. That's why mobile video editing apps seem to be quite limited.
One of the best options is iMovie by Apple. But if you don't have an iPad or an iPhone, you can use other apps like InShot or Videoshop.
The cons: less customization, fewer transitions, duration limitations, and slow processing.
Tips for putting your video clips together
Create a storyboard first. If there is a number of clips and images you want to split together, sketch out first a storyboard of your future video.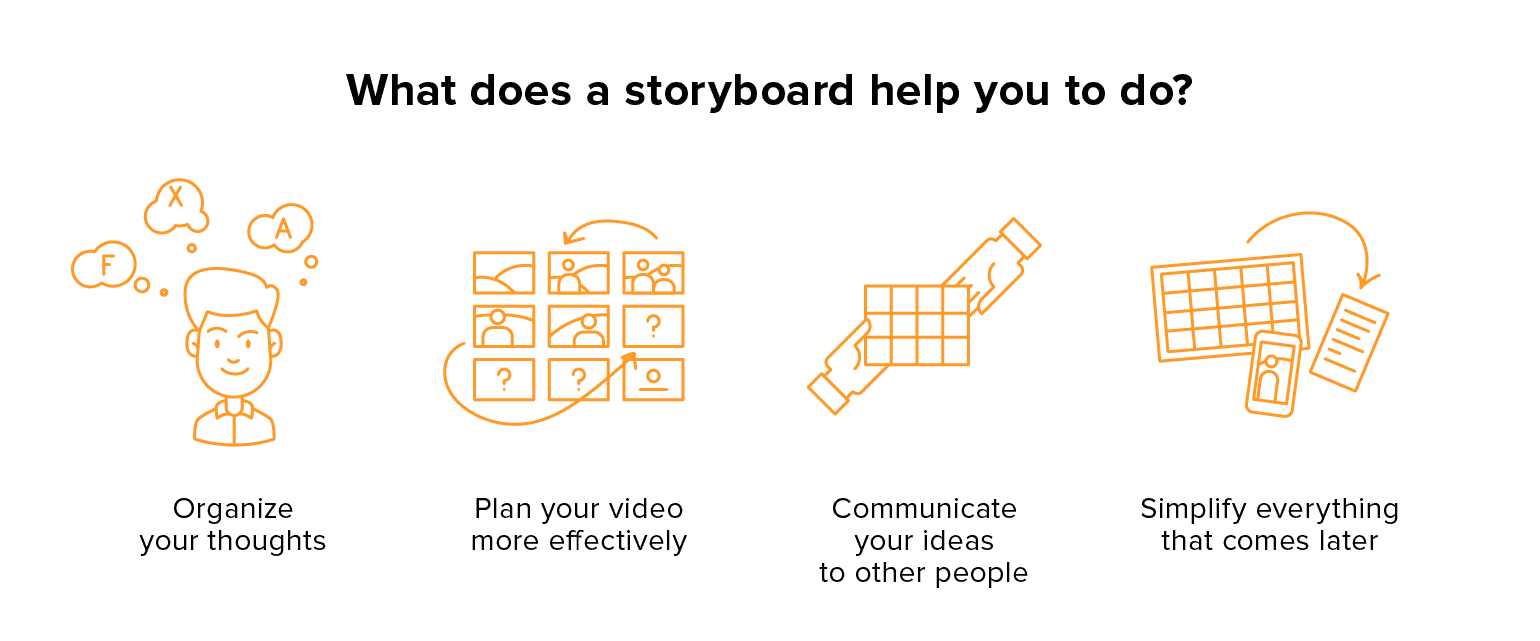 Add transitions. In order to "glue" your clips use different transitions.
Add some music and sound effects. Background music is a great enhancer of many types of video, i.e. talking head videos.
Add text to a video. Adding text to video will make your videos more "understandable", even with the sound off. It's especially important if you are creating videos for social media. Read our article to find out more about adding text to your videos.
Use video filters if needed to align colors in your videos parts. It's not necessary, but sometimes it's a great idea to add a new look to your source files.
Conclusion
Learning how to put videos and images together to make one video can be a difficult task unless you find your workflow. Finding convenient tools to work with is a great starting point to enhance the speed and the quality of your result.
Remember: nobody created a perfect video in a few minutes from the very beginning. It takes time to become familiar with the editing possibilities.
And nothing is more important than asking yourself questions about what you are trying to achieve and how you can do it better. Use our tips sections to perfect your videos and don't be afraid of trying new tools and features.
Happy creating!