How to Combine Video Clips to Make One Video [Updated]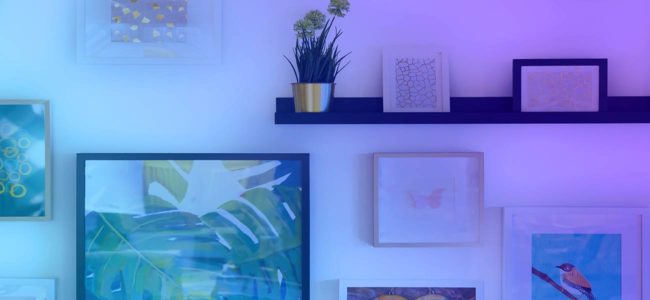 Video is becoming more popular. As a result, there is an increase in the number of people who want to edit their first video. After shooting your video, it is common to have many video files that you need to merge into one.
In this article, we'll cover some easy and fast ways to combine video clips to make one video
If your final video is going to be shorter than 10 minutes, Wave.video is an excellent option to merge videos online in no time. Merging videos online can be time-saving and economical since you won't have to download and learn additional software. Wave.video is beginner-friendly, and it offers all the customizations you need to make the perfect video in no time.
Here's a step-by-step instruction on how to combine video clips into one online:
1. Sign up for Wave.video
Click Sign Up to get started for free with Wave.video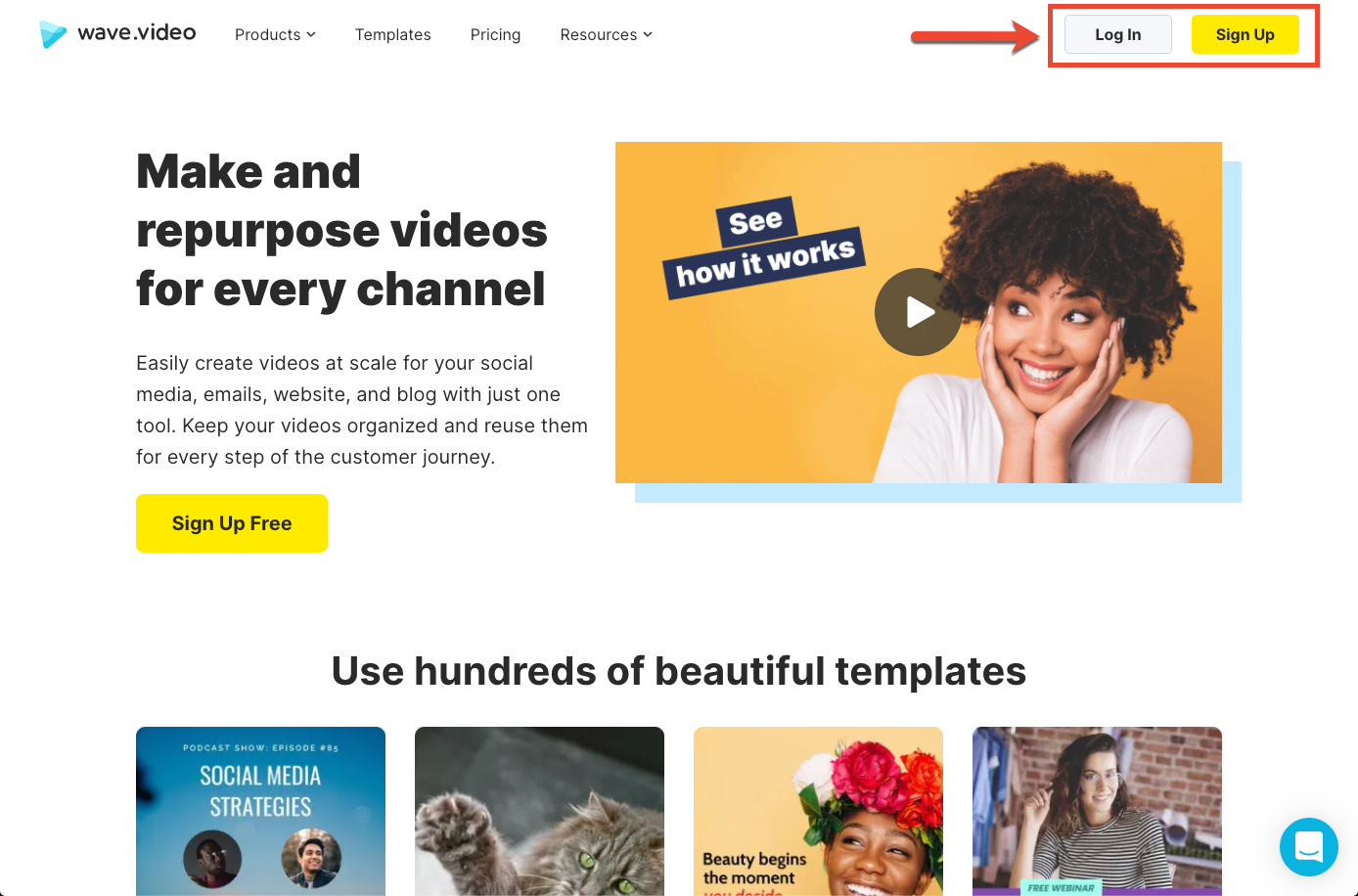 2. Choose a Template
To make things easier, you can start with a template that has your preferred style. Don't want a template? No problem, you can also create your new video from scratch.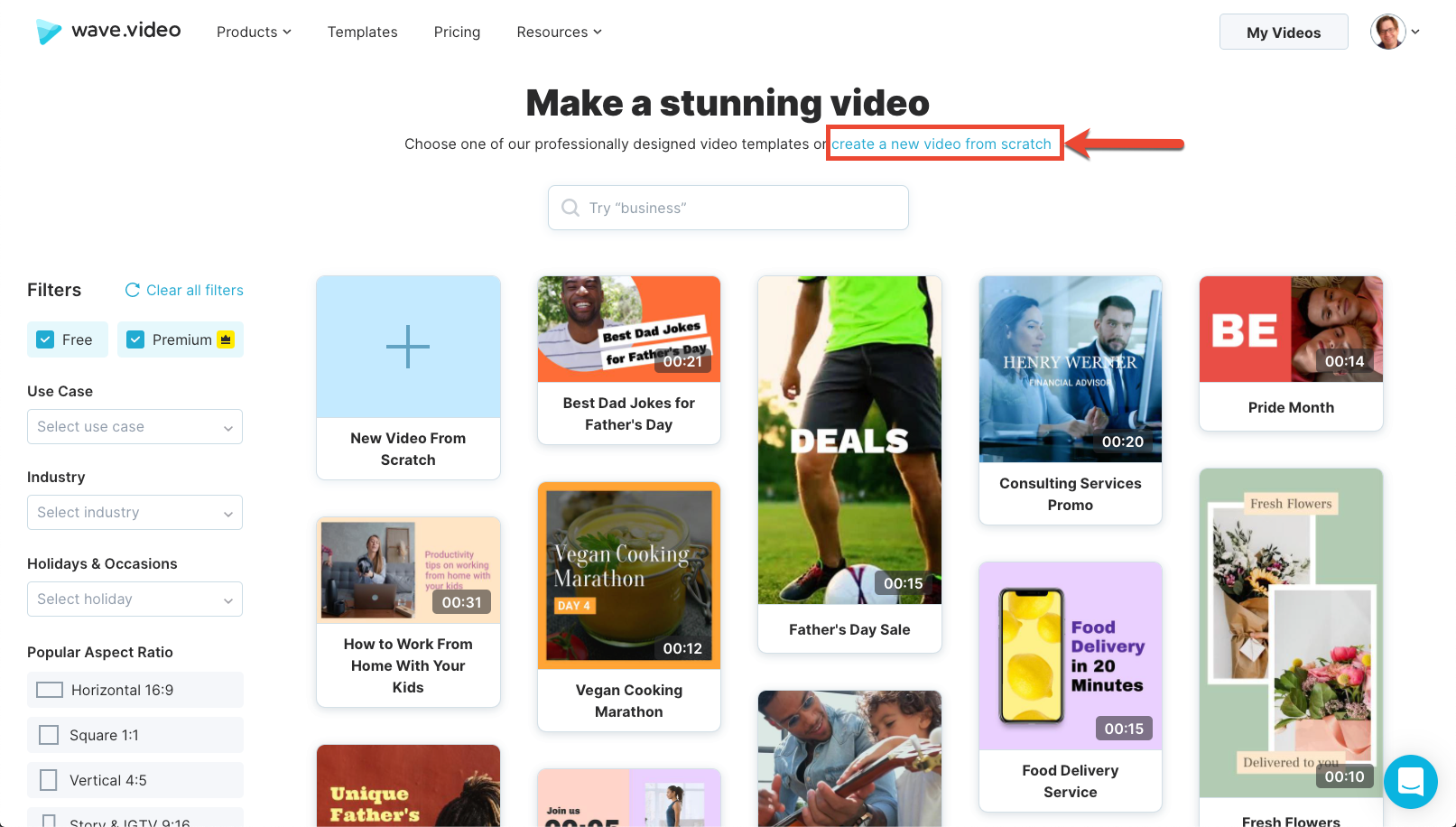 3. Upload your files
In the Uploads tab, add the videos and images you want to merge. You can select the files one by one or choose several files at the same time.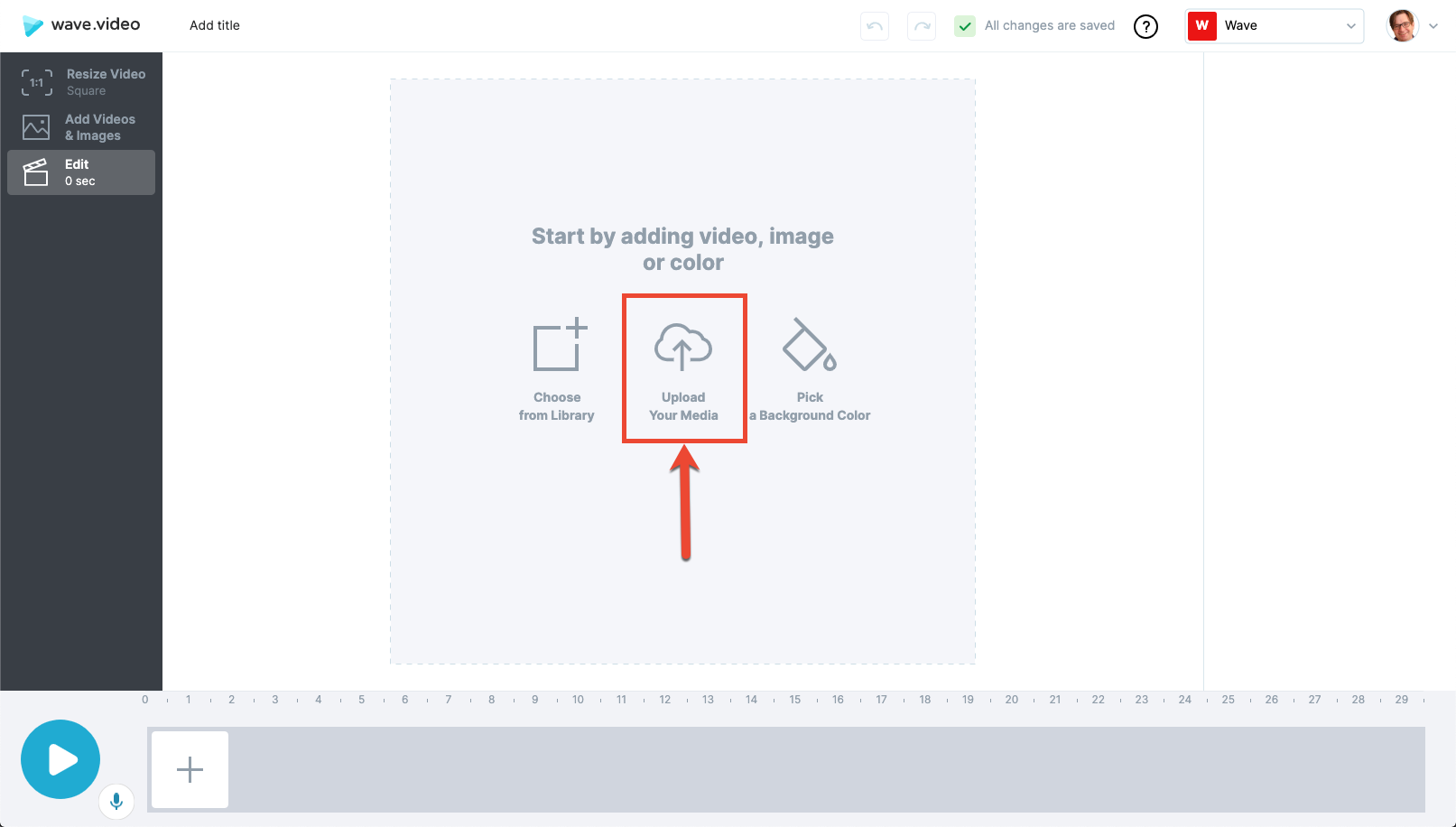 4. Add clips and images to the timeline
Add the videos and images you want to merge to the timeline in the order you want them to appear.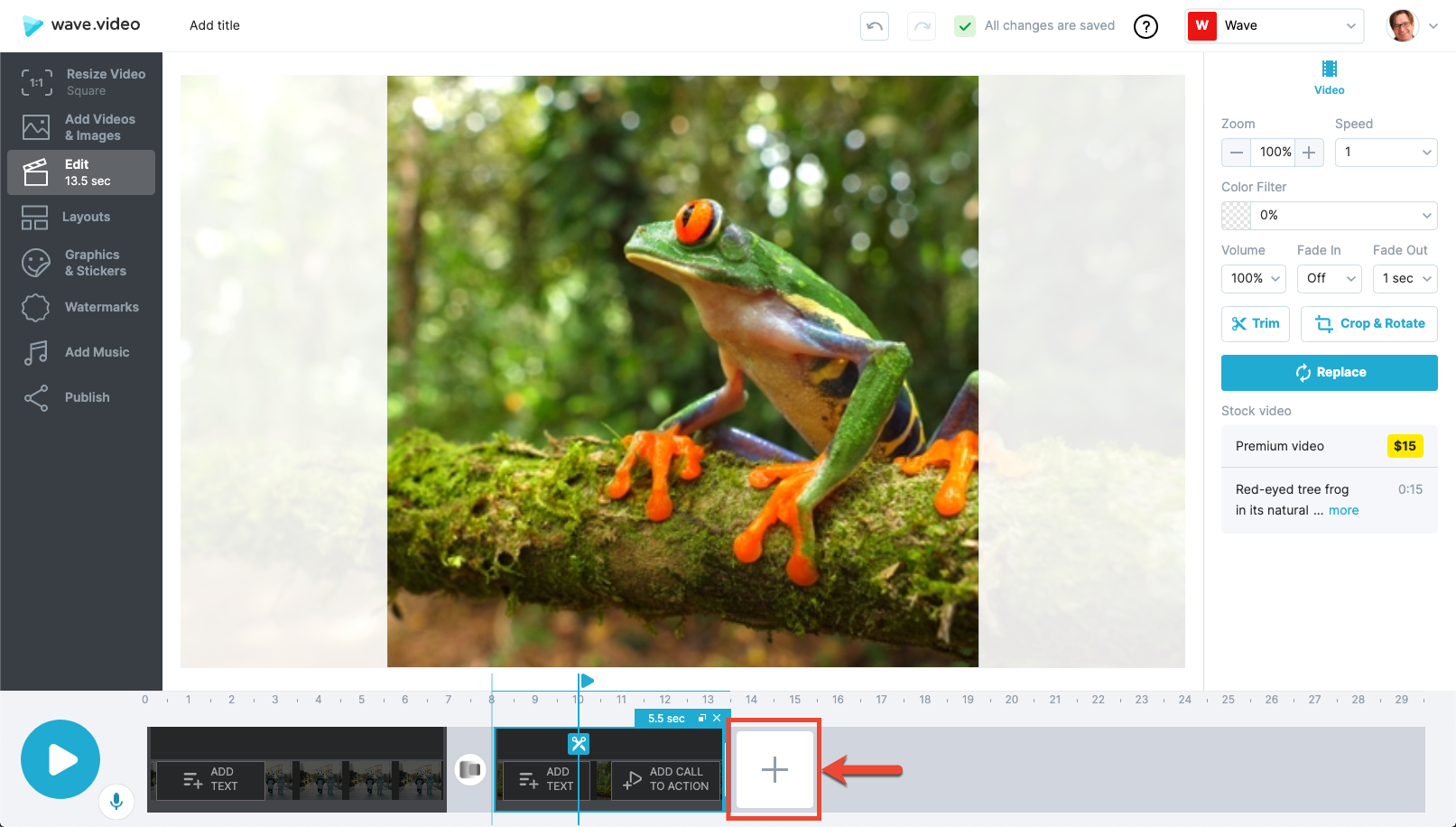 5. Trim, crop, add transitions if needed
This is where most of the work is done, although our intuitive interface makes it easier than ever to combine video clips.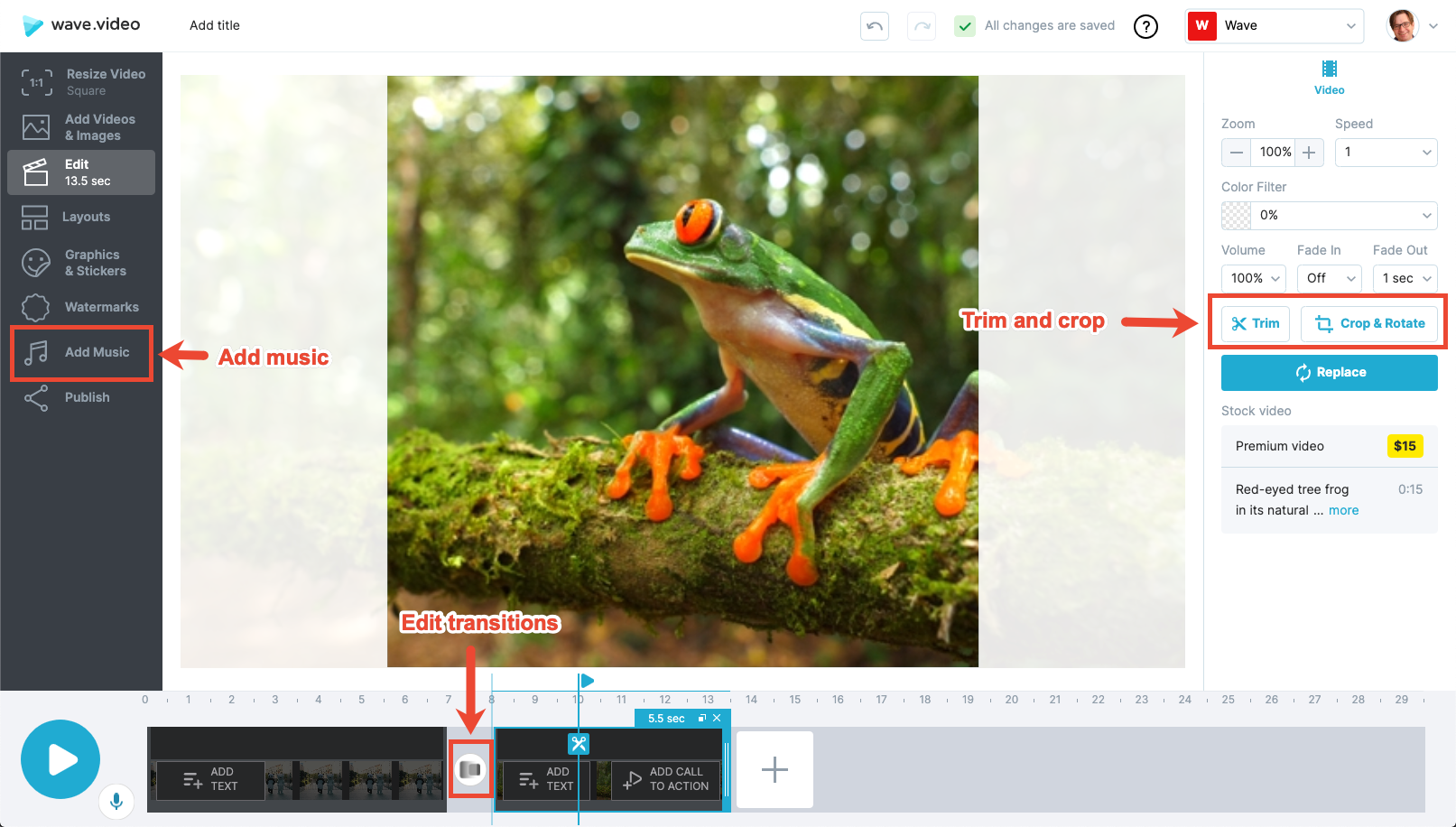 Preview the video and – voilà! Download your final video or publish directly to platforms like YouTube, Facebook, or Instagram, amongst others.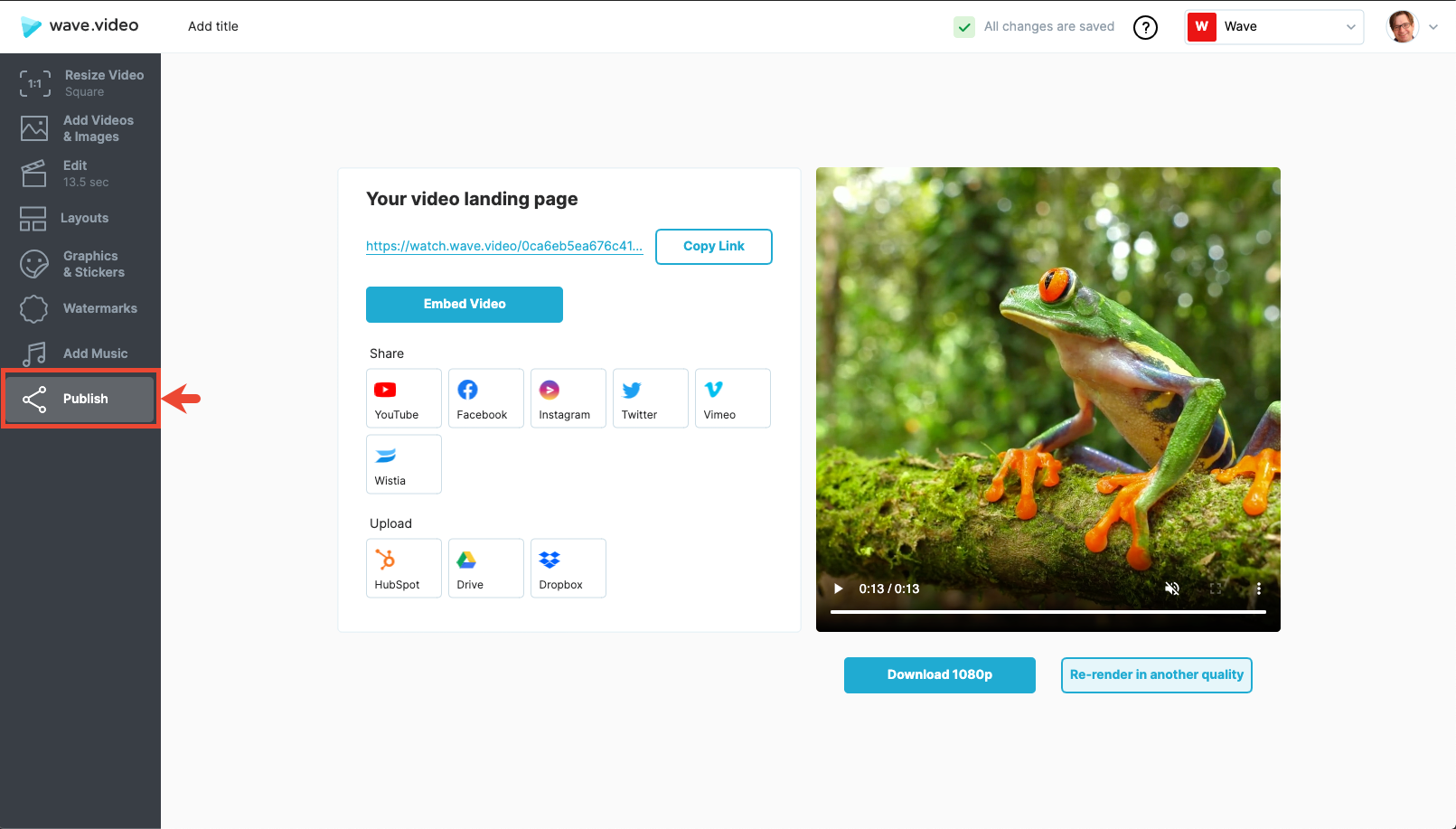 How to combine video clips on your Phone
Generally, video editing needs a lot of resources from the hardware. That's why mobile video editing apps seem to be quite limited. They usually have fewer customizations, transitions, and slower processing. Nevertheless, you can use it to test video ideas or make simple videos on the go. 
Merge videos on your iPhone
One of the best apps for video editing on iPhone is iMovie by Apple. It lets you merge videos on your phone and add basic effects and transitions.
Here's how to combine videos on iPhone with iMovie:
1. Create a New Project and select Movie on the New Project Screen.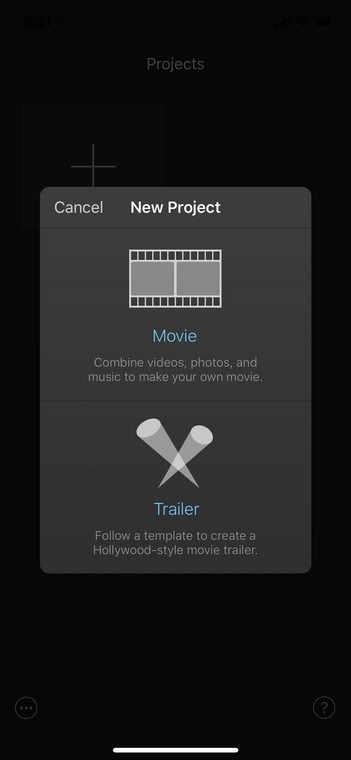 2. Tap Media at the top left to select your files in the right order.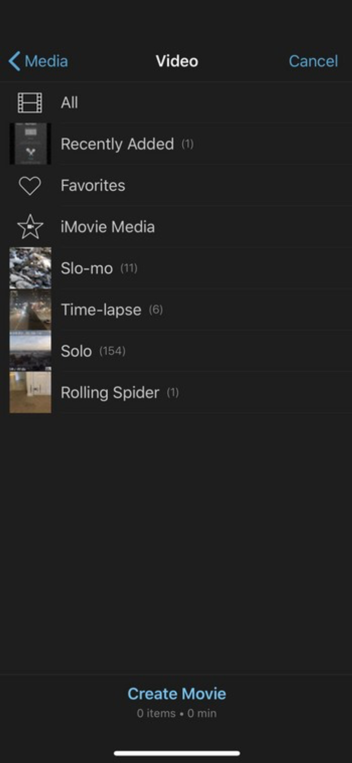 3. Tap Create Movie and Edit your combined video.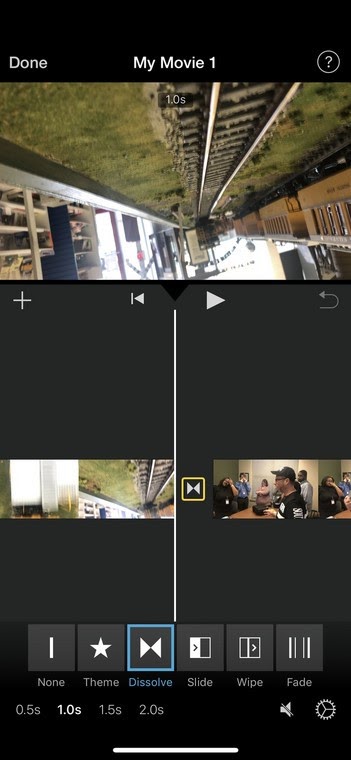 4. Tap Done when you're ready.
You can also follow the tutorial video below for more details.
Merge videos on your Android phone
If you have an Android, InShot is a good choice to combine multiple videos on your android phone. It's pretty easy, just follow these steps:
1. Open InShot and tap Video.

2. Select the videos you want to combine.
Your videos will appear on the timeline in the order that you selected them.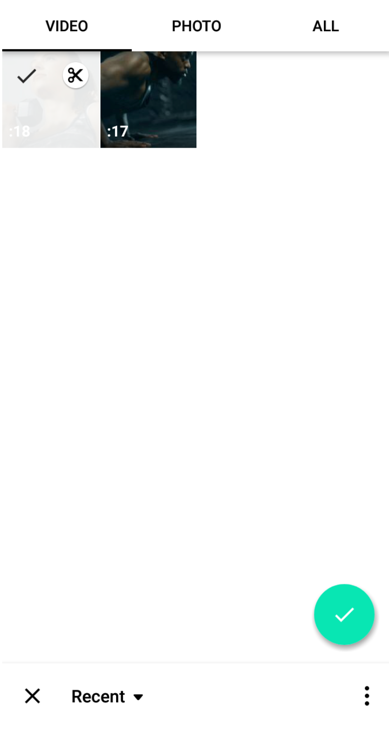 3. Trim each clip by tapping on it twice.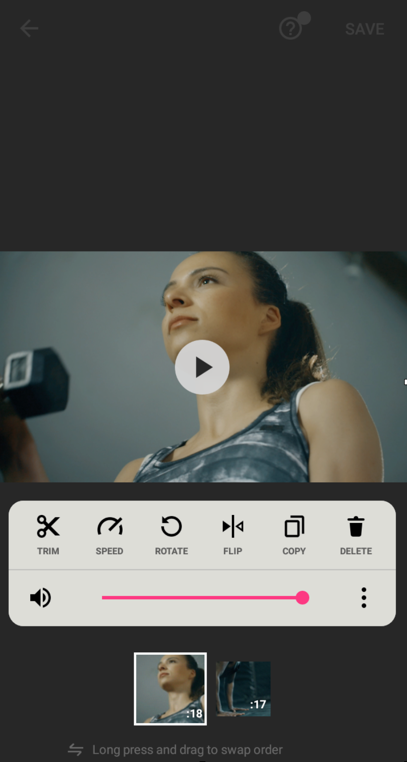 4. Add a transition, some text, or stickers.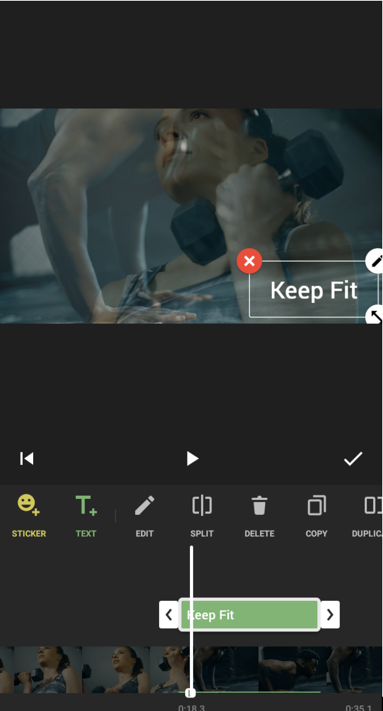 5. Tap Save in the top right corner and select your video quality from the options.
How to combine video clips on the desktop
Not everyone has the video editing skills to use apps like Adobe Premiere, Final Cut, Avid, or Pinnacle. If you're a newbie that needs to merge large video files in a fast and efficient way without spending weeks learning new software, this section is for you.
Combine videos clips in Windows 10
For videos longer than 10 minutes, Windows Movie Maker and Shotcut are the best free and straightforward options for Windows. Since Windows Movie Maker has been officially discontinued, we'll focus on using Shotcut to merge your videos. For more functionality, consider using paid options like Camtasia or Movavi.
Follow these steps to combine videos and images in Windows 10 with Shotcut Video Editor:
1. Add Your First Video
Go to File Menu, select Open File, and select your first video or image.
2. Add your video to the timeline
Once it is open, drag your first video onto the timeline.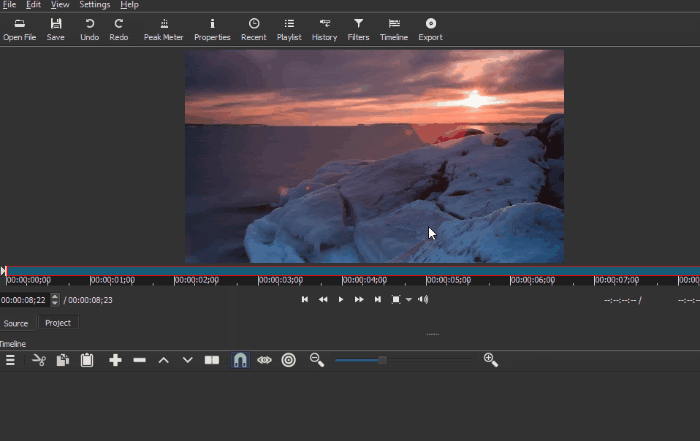 3. Add more clips
Repeat Step 2 for all the videos you want to merge. Do this till all your clips are on the timeline right beside each other.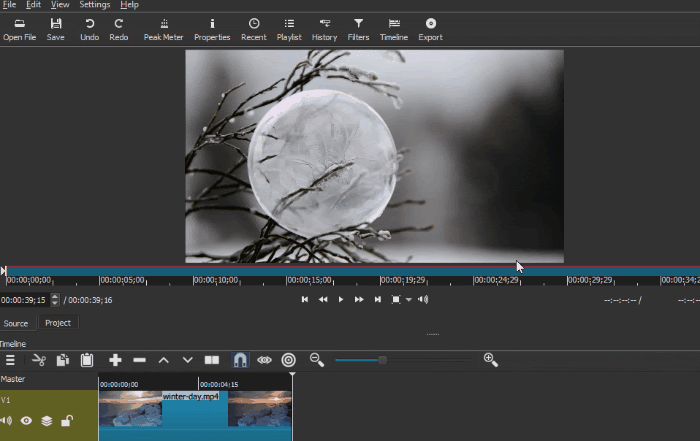 4. Apply finishing touches
Apply desired effects, filters or transitions and preview your work.
5. Export your video
Click Export Video to save your final video on your pc.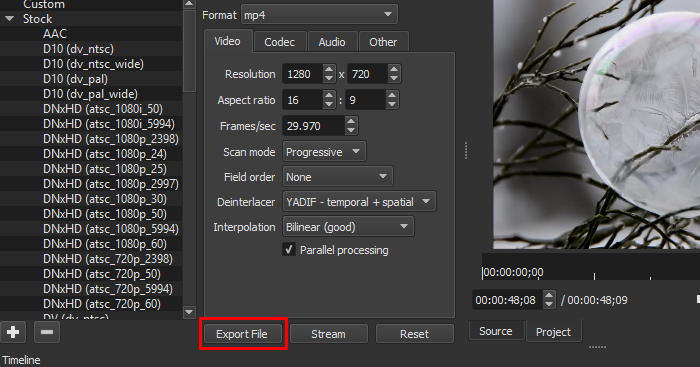 Watch the video below for a more thorough tutorial on Shotcut Video Editor:
So, what about Windows Movie Maker? Well, if you don't mind that Microsoft hasn't updated or supported it since 2018, you can get it here. This tutorial should teach you everything you need to know to merge videos with it.
Put videos together in MacOS
Most MAC users don't know this, but you can combine videos clips into one with QuickTime Player. It comes pre-installed on most Apple computers, so there's no need to download any software. But, apart from trimming and merging, it doesn't have other useful features like transitions, color correction, or filters. To get all those features for free without downloading software, you should use Wave.video.
Follow these simple steps to join two or more videos together in MAC OS with QuickTime Player:
Open the first clip with QuickTime Player
Select and drag the other clips onto QuickTime Player's window
A timeline should appear in the lower section of the window.
Arrange and trim the video clips
Navigate to File menu, select Save As, and save your video
Not clear enough? Follow this tutorial: 
Things to note when combining video clips
Combining video clips into one video might feel like a daunting task, even if you are an experienced video editor.
Why?
Because the process to create a great final video involves several tasks and a lot of critical and creative choices. We want you to be prepared, so let's look at the most common obstacles you might face.
Quality
The quality of your final video is a product of the source files. When you combine video clips with different qualities, each clip retains its quality. Keep in mind that reducing the size of the final video reduces its quality.
Formats/codecs
Different cameras produce different images and videos. You may have noticed a difference in the video format of your clips. Don't worry. You can merge videos with different formats. 
If your work doesn't need any specific effects, try to keep it simple and use the most "universal" video codec like h.264 with extensions .mp4 or .m4v, and audio codec AAC. If you aren't sure about your video specs, check the file info on your computer.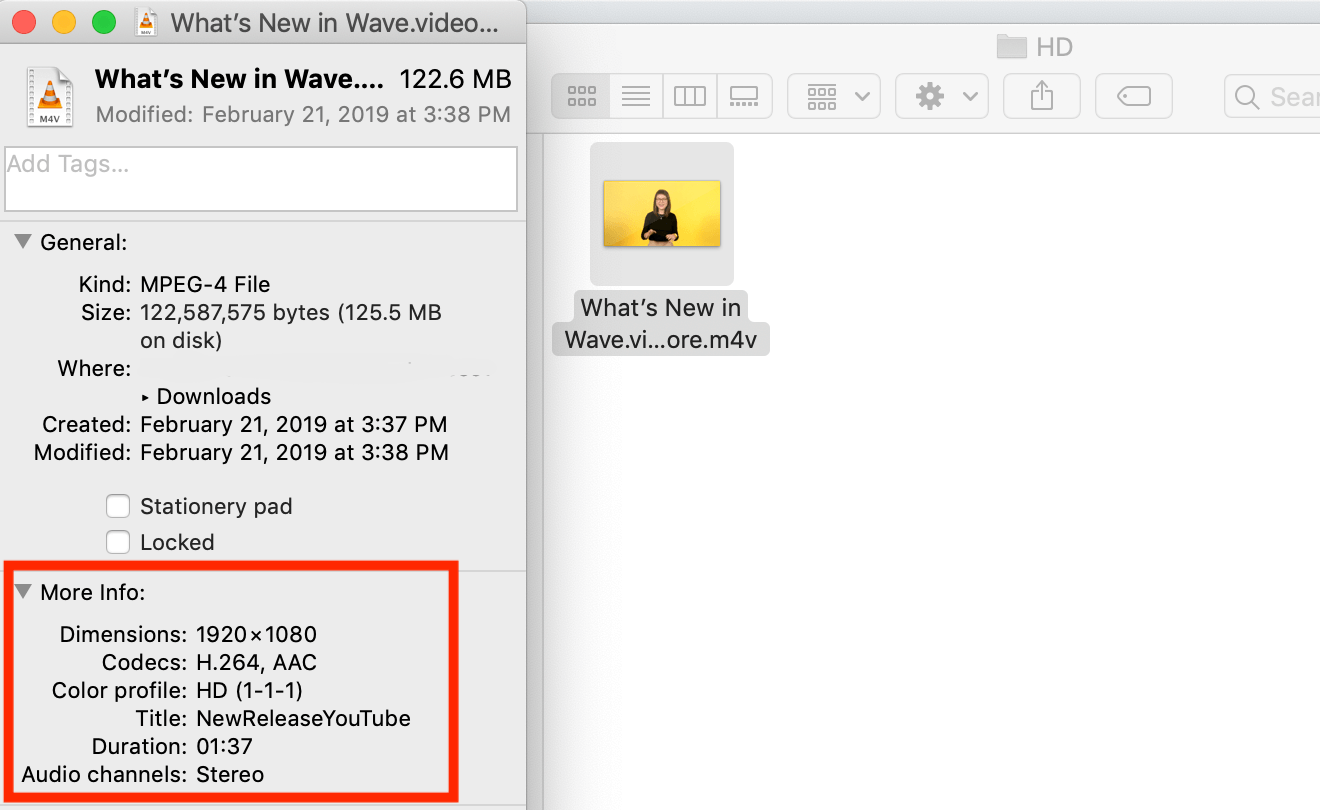 Dimensions
Depending on what platform you're creating for, your video can be vertical, horizontal, or square. For instance, vertical videos are best for Insta-Stories, while horizontal videos are preferred on Facebook and YouTube. Before you start joining videos, make sure to check the specs for your intended platform.
Trimming & Cutting
Do you want to use only a few seconds or a particular part of an image or a video? Chances are, the source files might not be perfect from the very beginning. In the video editing process, you'll need to decide what parts exactly you want to use for your final video.
Color correction
Video clips and images aren't always filmed under the same conditions. Adjust the color temperature of your clips and images to make it more consistent throughout the video.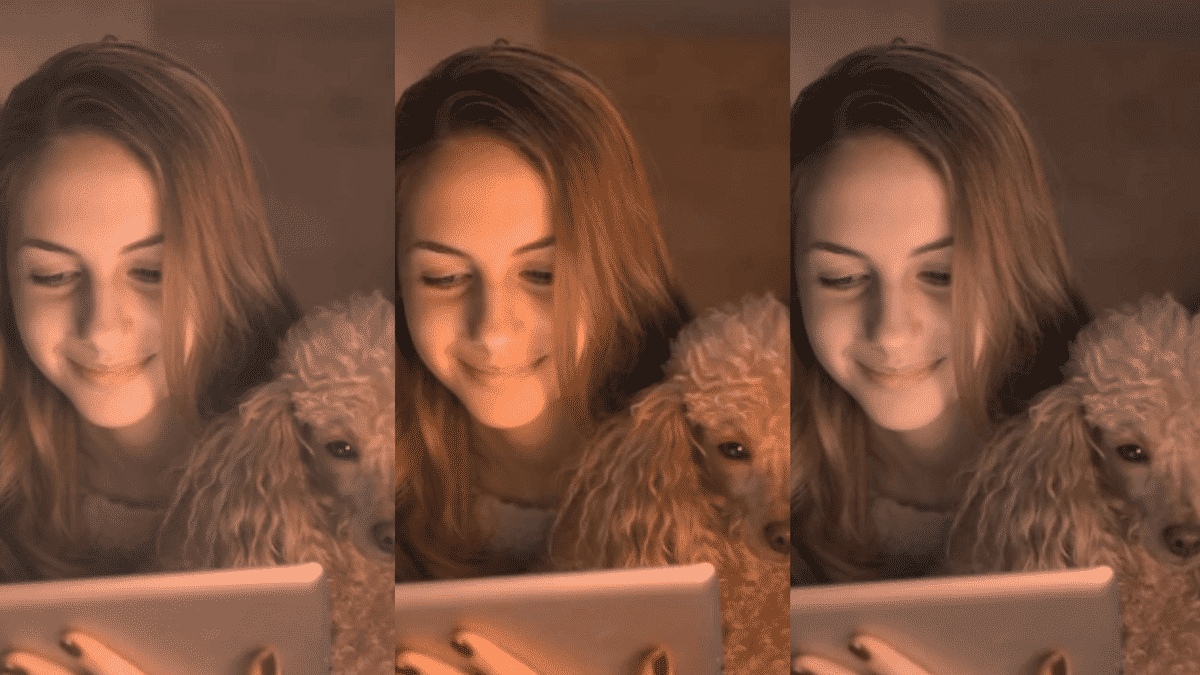 Editing tools 
The editing tool you use to combine video clips can be the difference between a good and a great final video. There are many video editing tools, but you would be best served with one that is straightforward, easy to use, and offers the features you need.
Tips for putting your video clips together
Create a storyboard first
If there are several clips and images you want to merge, sketch out a storyboard for your future video.
Keep a house clean
Always organize your videos and images in one folder on your computer and before you start working on them. Also, name files and folders accordingly so you can find them in a snap. 
Add transitions
Effective transitions connect the video clips and make for more cohesive storytelling. However, you shouldn't add too many as that can be distracting.
Add some music and sound effects
It is important to get the music right. Background music enhances video by generating and amplifying emotions while sending strong messages, but don't forget to keep your volume in check.
Add text to a video
Adding text to video will make your videos more "understandable", even with the sound off. It's especially crucial if you are creating videos for social media. Read our article to find out more about adding text to your videos.
Use video filters if needed
If you have videos that look different in terms of color, you can make the final video uniform by adding a filter to it. 
FAQ
What is the fastest way to combine videos? 
Wave.video offers all the tools you need to combine video clips online quickly without the need to download and learn new software. It provides multiple templates that do most of the work for you and save your time.
What video format should I export to?
Different platforms accept different formats, so you should always check their requirements. If there are no specific video format requirements, you can't go wrong with the good old MP4 format.
How to combine videos for YouTube?
Download the videos you want to combine and use any of our suggested methods in this article. As long as you export it in the right format, you should be good. If you use Wave.video, you can publish the video directly to YouTube after combining your clips.
Conclusion
Learning how to put videos and images together to make one video can be a difficult task unless you find your workflow. Finding convenient tools to work with is a great starting point to enhance the speed and the quality of your result.
Remember: No one creates a perfect video the first time around. It takes time to become familiar with the editing possibilities.
And nothing is more important than asking yourself questions about what you are trying to achieve and how you can do it better. Use our tips sections to perfect your videos and don't be afraid of trying new tools and features.
Happy creating!