Online Video Editor to Grow Your Business
Give your videos a new touch and feel with Wave.video, an online video editor. Combine video clips, put text on video, add music, and finish with your logo.
Sign Up Free
Edit videos online. Bring your content to the next level.
Trim video clip for the best spot

To make a perfect story, you need to start building it with perfect pieces. If your video clip is too long or you want to choose a certain part, trim your video in Wave.video.

Add text to video

Make your video more persuasive by adding text to it. Customize it with stylish fonts and choose text appearance effects. Change the text size and position on the video.

Dim the video clip

If a video clip you chose is too bright, and you want to accompany it with a white text, dim your video clip to help your message stand out. Dimming is a great way of styling up the video.

Combine video clips into one

If you want to merge several video clips and join them into one video, it's easy to do this in Wave.video. Put video clips together to make a complete story, add transition effects between the clips (choose from eight different effects like Fade to white or Zoom in/out). Play each clip separately to preview what it's going to look like.

Resize your video

Different video formats perform better on different social media platforms. If you create content for several social media channels, you can automatically resize your video from landscape to square or mobile (or vice versa) and save time creating content. By the way, if you still haven't tried square videos, go for it: they are hip now.
These videos were edited in Wave.video
Video ads, event announcements, and product demos
What the experts are saying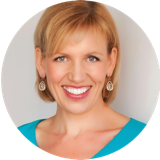 I LOVE Wave.video for creating quick, professional videos! The UI is super easy to use, with intuitive drag and drop. Wave.video is definitely one of the easiest video editing tools I've come across!