29 Places to Find Free Stock Footage for Your Videos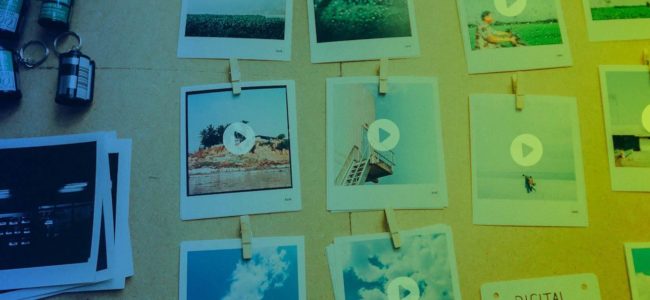 Stock footage can be an amazing tool for anyone who needs to create videos. And while it's not difficult to find lots of beautiful footage for sale online, tracking down free stock footage can be a little bit trickier.
But if you're looking for stock footage and you're on a shoestring budget, don't worry – we've got you covered. Check out this ultimate list of 29 free stock footage sources, and you'll be sure to find what you need.
Why Use Free Stock Footage?
"Stock footage" might sound generic or bland. Used skillfully, however, it can be anything but boring. Even major productions contain stock footage, so there's no reason you shouldn't use this resource to make your videos look great as well.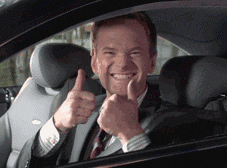 There are tons of situations in which video creators might need or want to use free stock footage. Here are just a few benefits you can gain from it.
Using free stock video is cheaper and simpler than shooting your own, especially if you're on a tight budget or production schedule. Hiring a camera crew is costly, and doing all your own filming can eat up a lot of time. It takes just a few seconds to download a stock clip.
If you want to get footage of places you can't visit yourself, stock footage is the way to go. For instance, thanks to other people's uploads to the web, you can find clips of outer space and various well-known locations across the world without ever having to set foot there.
If you want to get footage of places you can't visit yourself, stock footage is the way to go.
Stock footage can be a useful shorthand for creating a mood, setting a scene, or conveying an idea. Even a few seconds of footage can get a viewer on the same page as you.
Stock footage is ideal for smoothing out transitions and moving your video's storyline along. If there are any gaps in your self-shot footage, stock footage can patch them without drawing attention to them.
29 Websites To Find Free Stock Footage For Your Videos
Check out this ultimate list of 29 free stock footage sources, and you'll be sure to find what you need. https://blog.animatron.com/free-stock-footage/ In the article you can find Creative Common (CC) licences explained, as well as many resources of HQ video stocks websites: 1.Pixabay 2.Pexels Videos 3.Videvo ...and many others.
The Legal Stuff: What You Need to Know When Using Free Stock Footage
Not all stock footage is created equal as far as legality goes. Of course, you can't just grab any footage off the internet and use it in your own marketing – but even footage that's been licensed for public use may come with a set of rules and regulations that you need to understand. Here are the main things you need to know before you start using stock footage in your own work.
You can't just grab any footage off the internet and use it in your own marketing – but even footage that's been licensed for public use may come with a set of rules and regulations that you need to understand.
Rights-Managed and Royalty-Free – What Do They Mean?
During your search for free stock footage, you'll probably come across the terms "rights-managed" and "royalty-free." These mean significantly different things.
If you download or buy royalty-free footage or images, you can use them as many times as you want, in just about whatever way you want – there are few restrictions. The content is considered yours after purchase or download, and you don't have to pay royalties to the original creator.
Royalty-free images can also be downloaded by anybody so other people and companies around the world may be using the same footage or images as you are.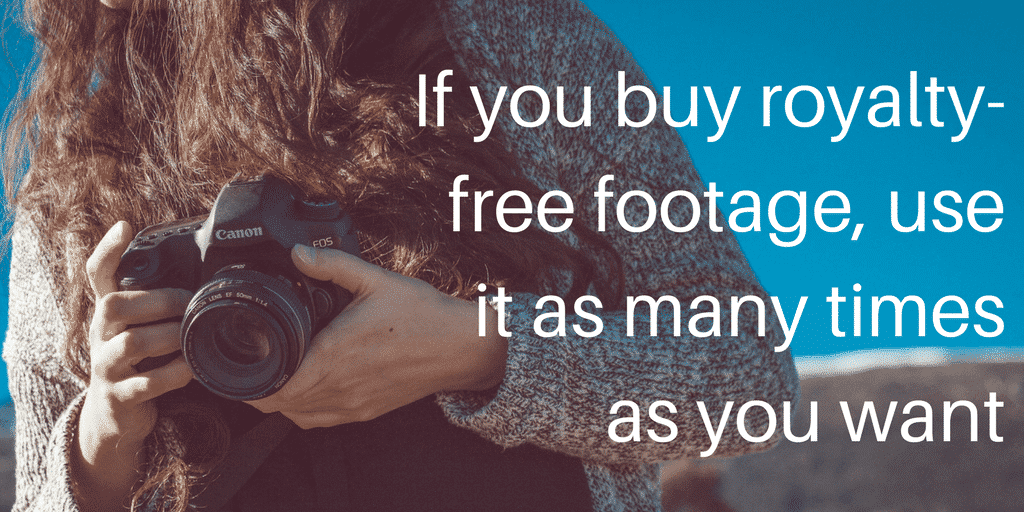 Rights-managed content comes with a far stricter set of guidelines. These guidelines are laid down by the entity licensing the footage or image, so there are no hard-and-fast rules for what you will and won't be allowed to do with the content.
However, you'll probably be restricted in where, how many times, and for what purpose you can use the content. Rights-managed content is often more exclusive than royalty-free content, so you may be the only person using that footage or image. However, rights-managed content can also be quite expensive.
It's generally a good idea to stay away from rights-managed content if you're looking to keep things as simple and inexpensive as possible. Fortunately, if you're looking for free stock footage, most of what you find will be royalty-free. It will also most likely carry a Creative Commons license.
So, what is it exactly?
Creative Commons Licenses Explained
A Creative Commons license is a type of copyright license that allows a piece of content to be distributed freely. However, just seeing the words "Creative Commons" on a piece of content doesn't mean you can use it however you want. There are a number of different Creative Commons licenses that stipulate what you can and can't do with a piece of content. Here's a simple breakdown of the different types.
CC0. CC0 is the most permissive license type that exists. It means "no rights reserved" – in other words, the content is in the public domain. You don't have to credit the original creator if you use the work, and there are no restrictions on what you can do with it. For simplicity and a worry-free experience, CC0 stock footage is the best type to use.
For simplicity and a worry-free experience, CC0 stock footage is the best type to use.
CC BY 4.0. This is an attribution license, which means you need to
1) give credit to the original creator of the work,
2) link to the license itself, and
3) specify whether you made any changes to the work.
On its own, this is pretty simple to do – if you aren't sure how to give credit correctly, Creative Commons provides some easy-to-follow guidelines on their wiki. However, crediting can be a pain if you're trying to keep things simple, and in some cases, it might distract viewers from your own marketing message.
Learn more about creative common licenses on their official website
CC BY-SA 4.0. This is a share-alike license. It carries the same restrictions as an attribution license. It also carries the stipulation that if you change or build upon the original content, you must distribute your own work under the same license as the original work.
CC BY-NC 4.0. This is a non-commercial license. It carries the same restrictions as an attribution license. It also means that you cannot use the content (or any variations of the content) for commercial purposes. If you're looking for footage or images to use in marketing videos, don't use anything that carries this license.
CC BY-ND 4.0. This is a no-derivatives license. It carries the same restrictions as an attribution license. You can use the original content however you want, even commercially, but if you change or alter the material in any way, you cannot share or distribute it publicly. This is another license type you should avoid while searching for stock footage.
Source: creativecommons.org
In addition to understanding Creative Commons licenses, it's also important to use your common sense. If you're not sure about a clip's licensing, try to get that information from the site owner or content creator, or just look for a different piece of footage.
And, while this goes without saying, don't use stock footage or images to create offensive or discriminatory content. Many sites carry a disclaimer that their content can't be used in this way, so it's just a good practice to assume it's true everywhere.
Now that you know what the different licenses mean, you're ready to start searching for free stock footage! There are a lot of great free videos available, so if you're willing to do a little digging, you're sure to find what you need to take your videos to the next level.
29 Sites Where You Can Find Free Stock Footage
1. Wave.video
Users of an online video maker Wave.video have access to the built-in 300+ million stock library of royalty-free photos and videos that they can use for creating videos. There are a lot of both free and paid video options, so you will always have a wide selection to choose from.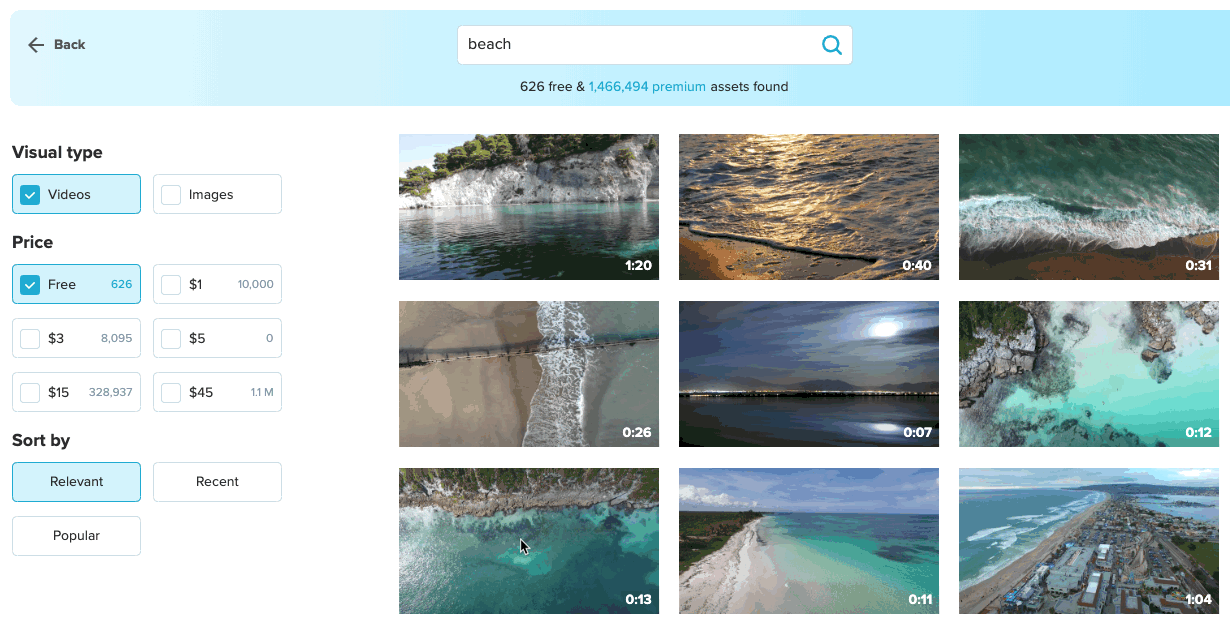 2. Pixabay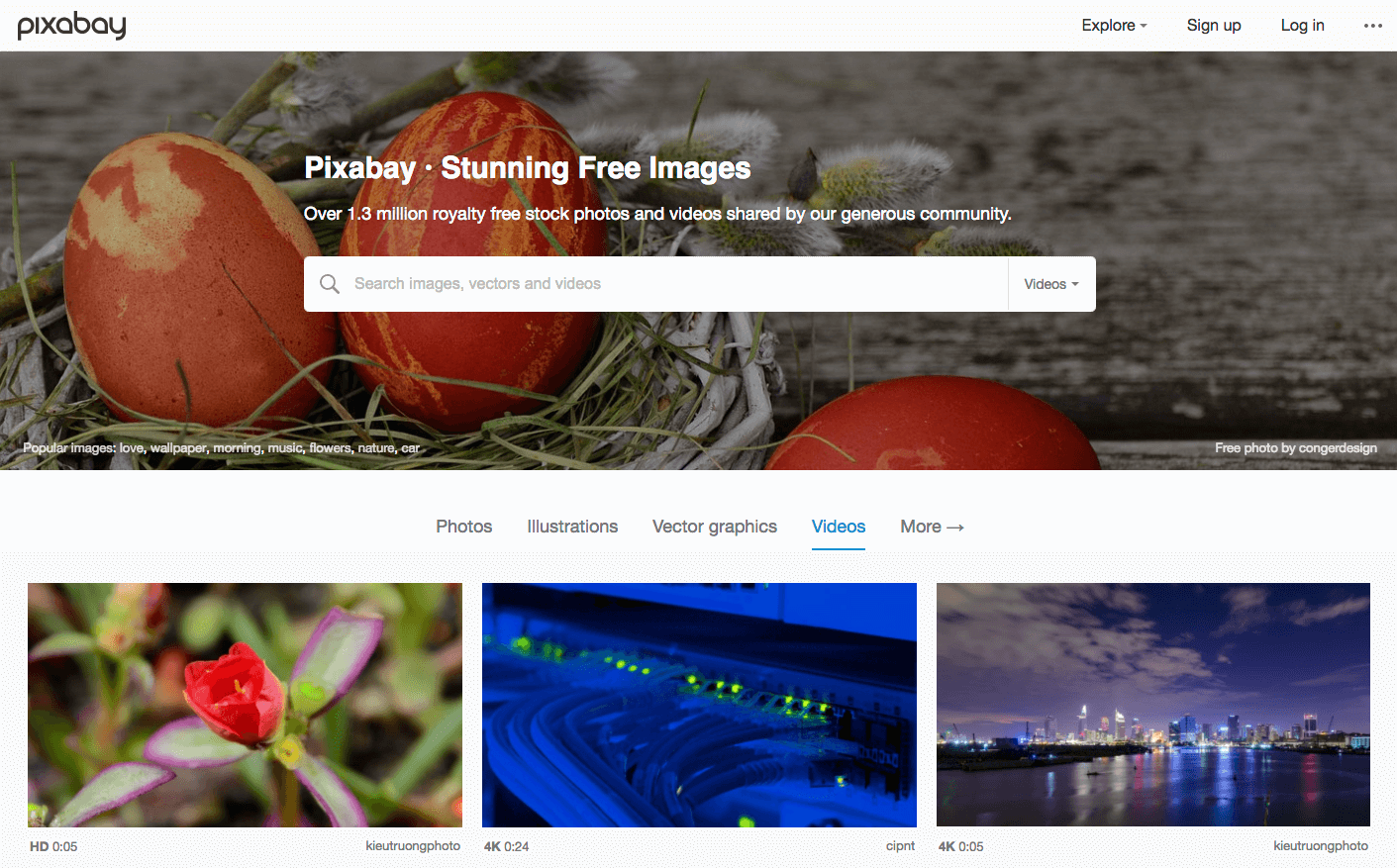 Pixabay is famous for their extensive library of stock photos, but they offer a great selection of free stock videos as well. All of their content is licensed under CC0.
3. Pexels Videos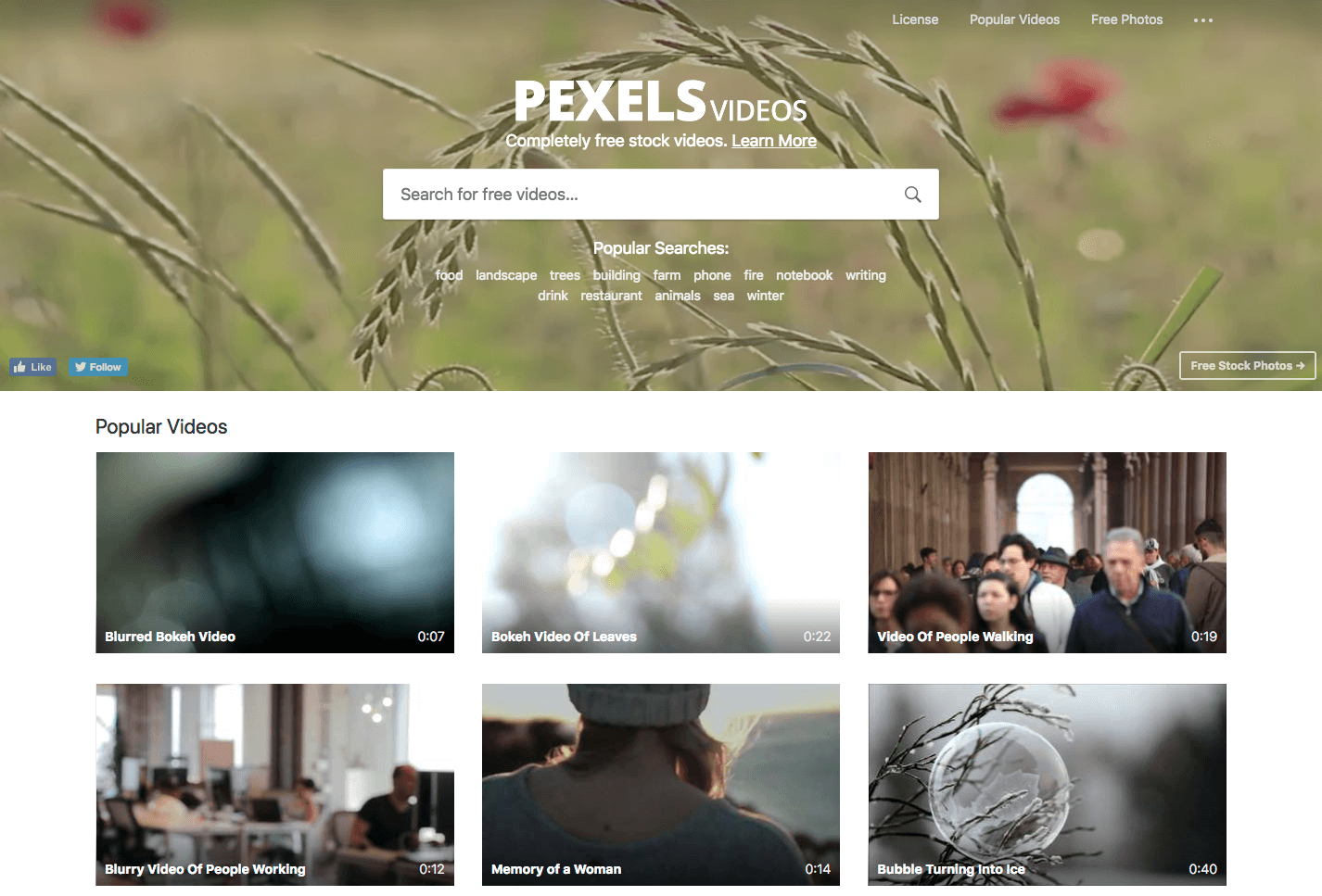 Pexels, like Pixabay, offers both stock photos and stock footage for free. All their content is licensed under CC0.
4. Videvo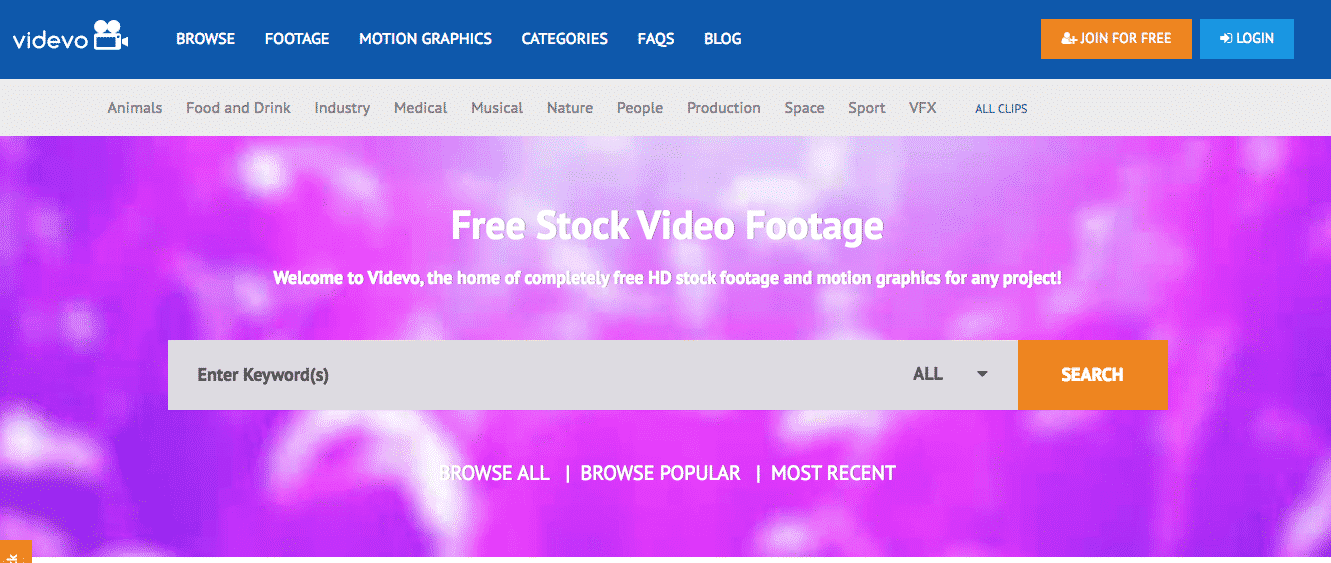 Videvo offers a large selection of stock footage and motion graphics for you to choose from. In return, they request that users give them a shout-out on social media, although this isn't mandatory.
The content in Videvo's library carries some restrictions, so check carefully before you download a clip. They currently offer content under three licenses:
The Videvo Standard License means you can use the clip however you want, and you don't have to provide credit. However, you're not allowed to upload the footage as a stock clip to any other sites.
The Videvo Attribution License means, in addition to the restrictions above, that you must provide credit to the original creator when using the content.
The CC BY 3.0 license is a slightly older version of the current Creative Commons attribution license. It carries the same restrictions as the current attribution license.
5. Videezy
Videezy has tons of beautiful, free HD and 4K videos in many categories for you to browse. They also offer some pro content that costs money. Not all of their clips are licensed under CC0, so make sure to click "License info" on each individual clip's page to find out how you can use it.
6. CuteStockFootage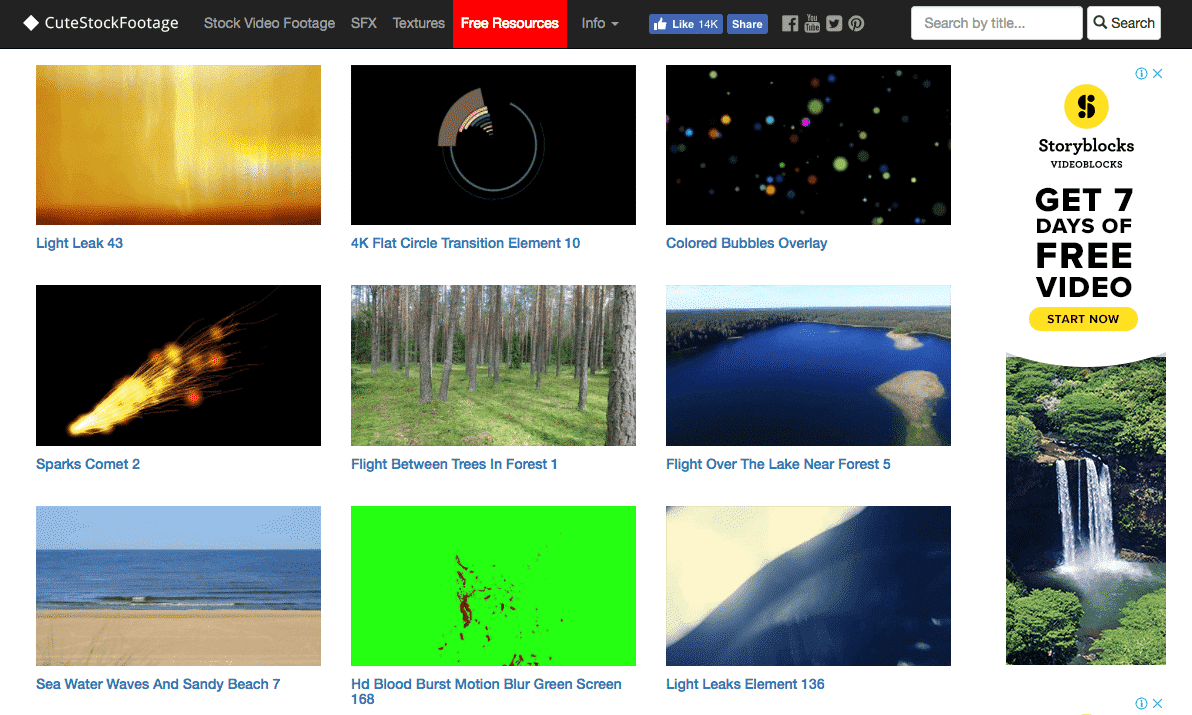 In addition to free stock videos, CuteStockFootage also offers a variety of other goodies – like photos, audio clips, fonts, and textures – under the "Free Resources" tab in their menu. If you use any of the footage here, you're required to provide credit to cutestockfootage.com.
7. MotionPlaces
MotionPlaces is another great source of free stock footage. The videos are conveniently organized by locations and themes in the menu. In order to be able to download a video, you'll need to enter your email address.
8. Vidsplay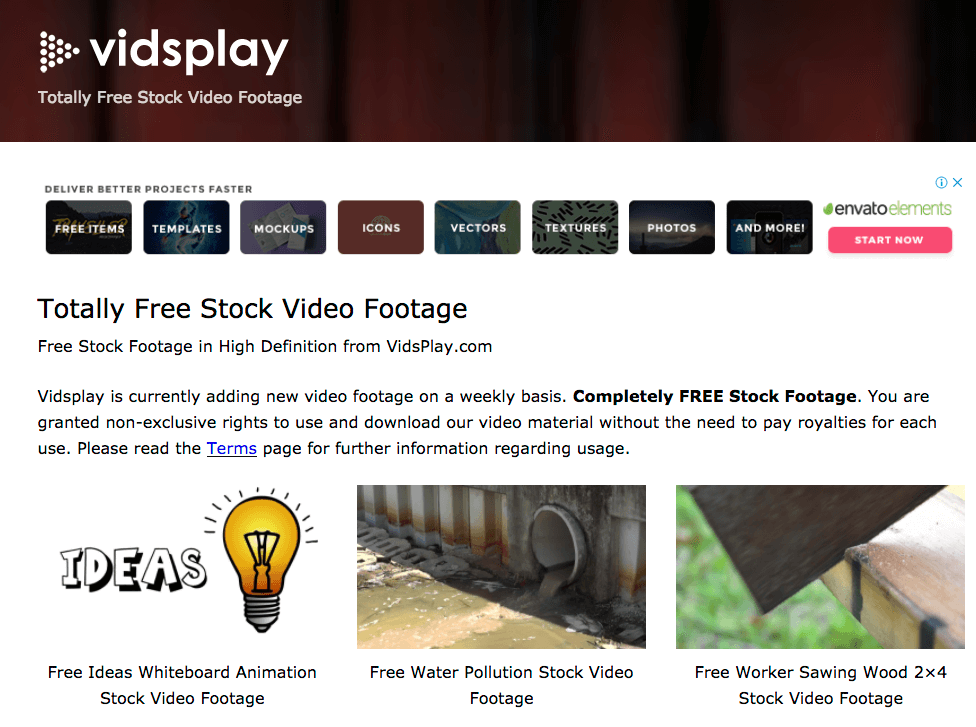 Vidsplay lets you search their collection of footage by category or by keyword. They require that you credit vidsplay.com if you use any of their clips.
9. Bottled Video
Bottled Video offers 640×480 video clips for free, as well as HD and 4K footage that you can purchase. They ask that you credit their site after using their material.
While the Bottled Video library is fairly large, downloading from this site can be difficult because spammers have abused the site's services over the years. As a result, the site owners have created an algorithm that increases the "free" footage's cost to $2 when they detect too much suspicious activity (the clips later go back to being free).
Pro tip: If there's a clip you really want that isn't currently free, it may be worth checking back later. However, because of this additional hassle, this might not be the best stock footage site to explore first.
10. Ignite Motion
Need a background for your video? Ignite Motion has you covered. They appreciate – but don't require – credit from people who use their clips.
11. Mazwai

If you're looking for gorgeous, cinematic HD footage, take a look through Mazwai's library. Their minimalistic grid layout means you might be scrolling for a while to find what you need, but the clips are so high-quality that you probably won't mind. Most of Mazwai's footage is licensed under an attribution license.
12. Motion Elements
MotionElements currently offers upwards of 3000 free stock videos, and they post new ones every week. They also have a larger selection of footage available for purchase, as well as other content like images, GIFs, and audio clips. They require a credit back to their site if you use their work.
13. Nature Stock Videos
As it says on the tin, Nature Stock Videos offer a nice collection of nature videos: rivers, waterfalls, beaches, and more. If you need a great background video for your website or you're making a social media video, Nature Stock Videos are a great place to get your free stock footage.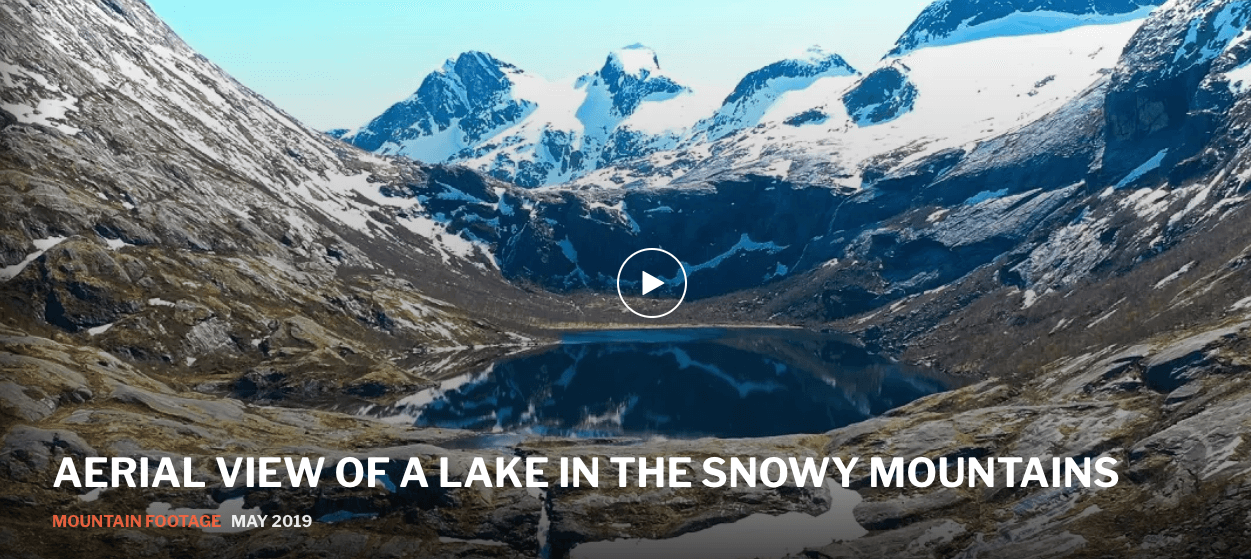 14. Production Crate
Production Crate puts a lot of resources – like stock footage, special effects, templates, and audio – right at your fingertips. It's free to use, but you will need to make an account. Free accounts are limited to five downloads per day.
Production Crate requests that people with free accounts provide attribution when using the site's content, but they don't legally require it.
15. Free HD Stock Footage on Vimeo
This Vimeo group has 258 free videos to choose from, all created by Vimeo user Phil Fried. New videos are uploaded sporadically. The licensing type for these videos isn't specified.
16. Coverr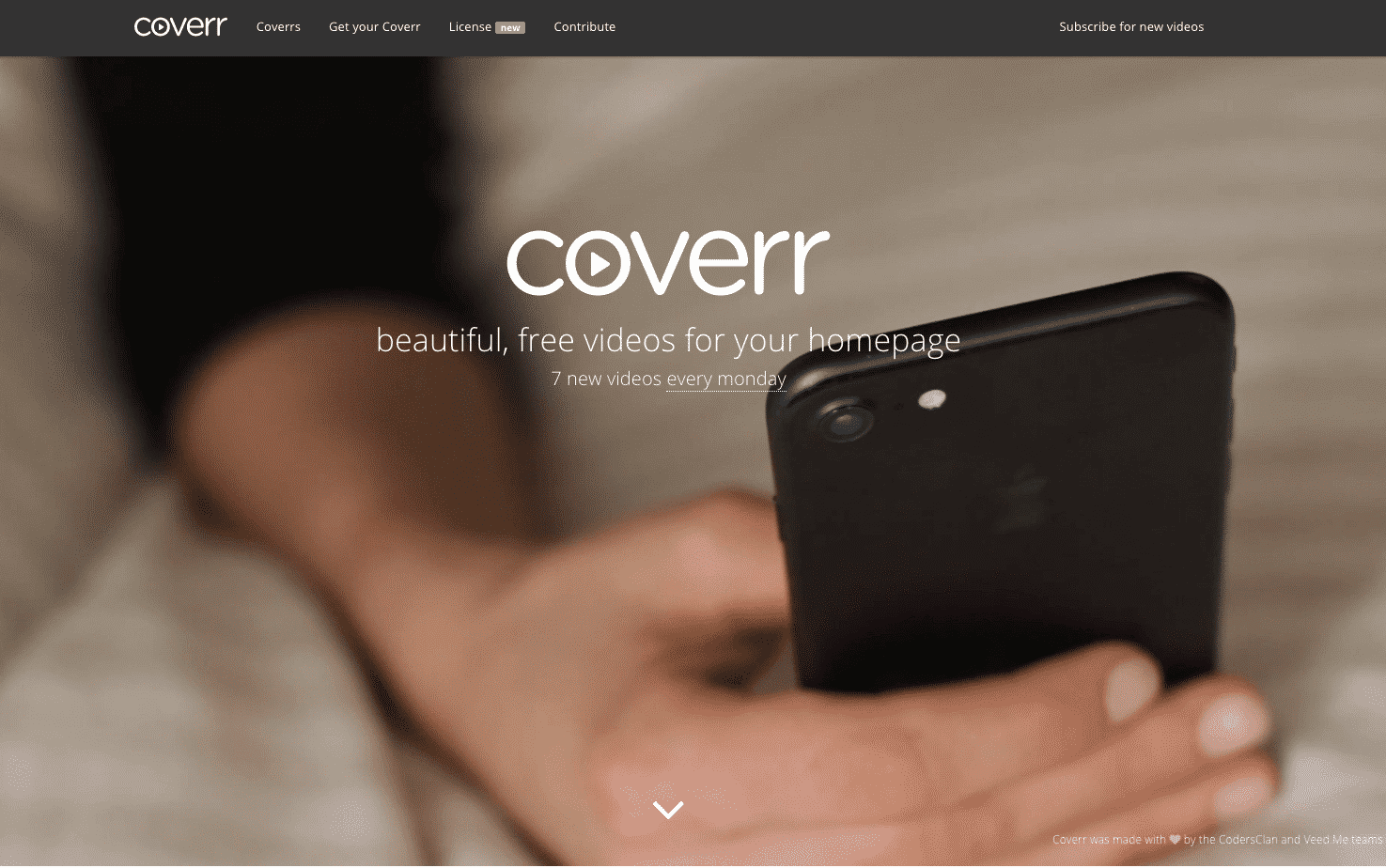 Coverr offers lots of eye-pleasing videos that you can use on your website's homepage. They update the site with seven new videos every Monday. You can use videos from Coverr however you want, with the exception of reselling them or posting them on other stock footage sites.
17. Life of Vids
Life of Vids is run by Leeroy, a digital agency based in Montreal. While the footage selection on this site is somewhat limited, the clips are very attractive. They have lots of good aerial shots available for download. Licensing information isn't provided on the site, although the owners stipulate that users can redistribute a maximum of 10 videos on other sites.
18. SplitShire

SplitShire is the brainchild of web designer Daniel Nanescu, who wanted to share his collection of free stock photos and videos with the world. The only restrictions on what you can do with the content: you may not resell it, upload it to other stock websites, or create anything offensive with it.
19. Motion Backgrounds
As the name implies, Motion Backgrounds website provides free motion backgrounds. You can use them for whatever you want – there are no restrictions. You're also not obligated to credit the site.
20. Clipstill
Clipstill is a collection of amazing free cinemagraphs. If you are not sure what a cinemagraph is, it's an animated image where only part of the picture is moving.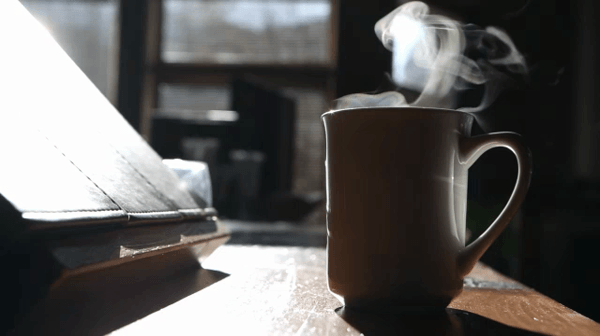 21. Stock Footage 4 Free
On Stock Footage 4 Free, you'll find free clips in a wide variety of categories, from nature to transportation to sports. New clips are usually added every Monday, Wednesday, and Friday, so check back frequently.

Users must create an account before downloading free stock footage. You aren't obligated to provide credit when using footage from this site.
22. Beachfront B-Roll
Beachfront B-Roll is a video blog that offers HD stock footage and animated backgrounds. Because of the format, you may have to hunt a little to find what you're looking for here, although the site does let you choose a category to browse at the top of the page.
The site's content is unique, though, so it's worth taking a look. The footage here is licensed under a Creative Commons attribution license, so you'll need to provide credit if you use the work.
23. Mitch Martinez
If you're searching for 4K footage, look no further than this site. While it doesn't appear to be updated anymore, there are still plenty of videos in numerous categories for you to browse. If you're planning to use a clip in a commercial project, you will need to complete a release form first.
24. Pond5 Free Video Footage
Pond5 charges for most of their footage, but they do offer free older footage as well. All of these clips are in the public domain.
25. Fancy Footage Club

Fancy Footage Club is no longer operating, but their website is still up, and you can still browse their collection of clips. You can also download all their existing stock footage here.
The site's terms of use are no longer online, so the licensing of their clips is unclear.
26. Movie Tools
At MovieTools you can download free loops and backgrounds to use in your own non-commercial videos. Their selection isn't large, but you may still be able to find something useful here. If you want to use any of these clips for commercial purposes, you'll need to download the HD version for a fee.
27. Monzoom
Not everything on Monzoom is free, but they do have a freebies page that consists mostly of backgrounds and intros. Users aren't required to credit the site. 
28. Clip Canvas
Clip Canvas offers 170 free stock videos. They also have a larger library of footage available for purchase. You don't need to provide attribution if you use their clips.
29. OpenFootage
OpenFootage has a good selection of nature, time-lapse, and abstract videos on their site. You can download the low-resolution versions of these videos for free. Higher-quality versions carry a fee. Free downloads are licensed under a Creative Commons attribution license.
Bonus Source – Mixkit
Mixkit is a great stock footage site for video creators with new clips added every week.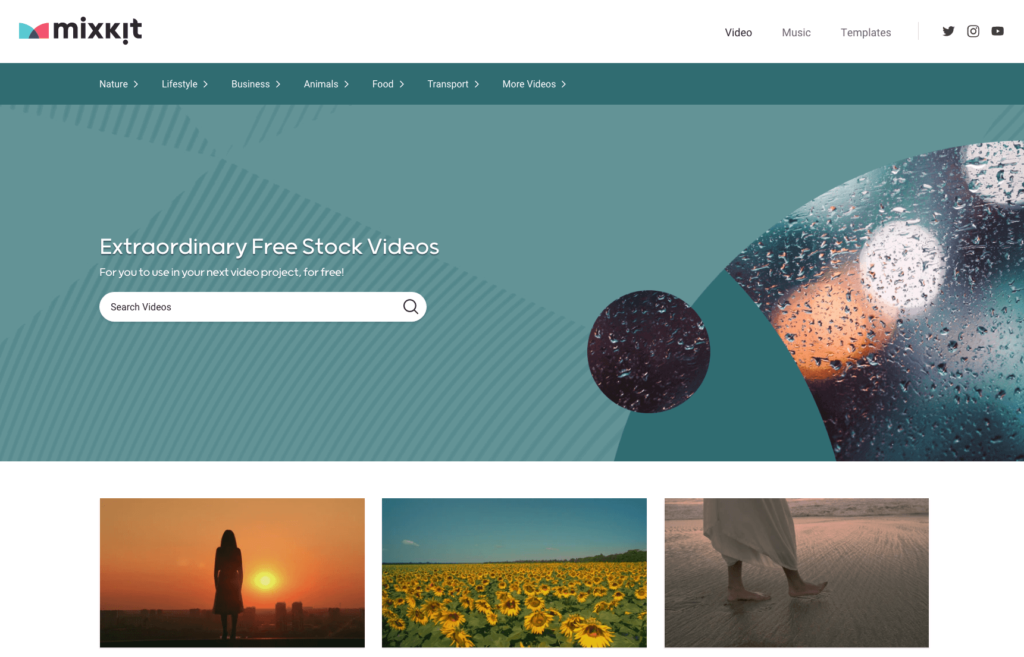 Their library is not only filled with high-quality stock footage, but also stock music and Premiere Pro templates, all completely free to download and use.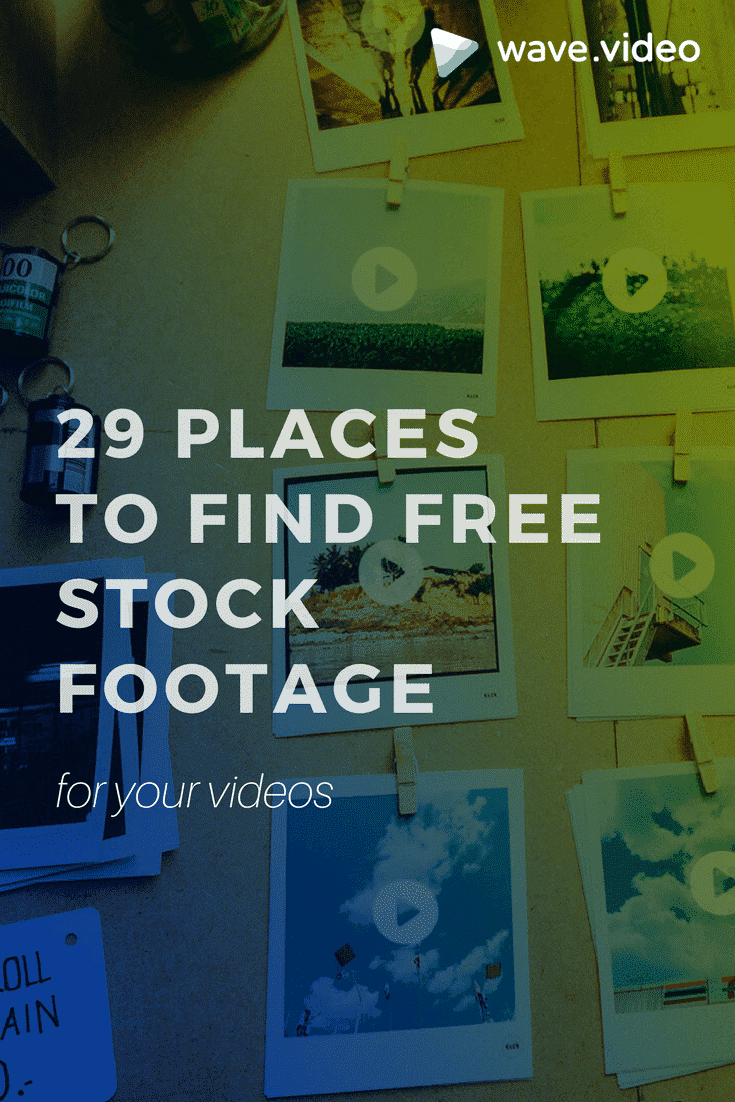 Wrapping Up
Free stock footage can save you time and energy while making your videos look better. And since so much of it is 100% free, it can also help you allocate your video funds more wisely, no matter how big or small your budget is. With all these resources available to you, why not start working on your next video project today?