Video Marketing for Business: Top 9 Use Cases for 2019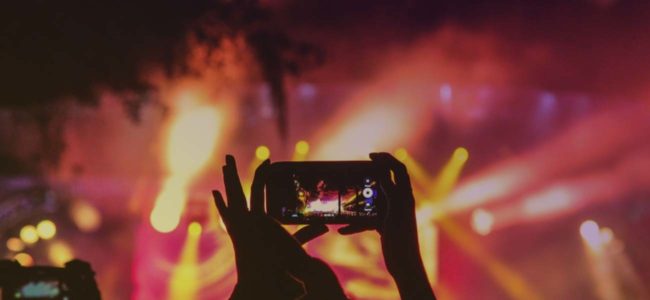 First published on March 27, 2018. Updated on July 3, 2019.
Do businesses need video marketing? If you are familiar with modern marketing tendencies, you won't have any difficulties answering this question. YES, it is absolutely necessary for a business to have a solid video marketing strategy in 2019.
By 2021, video will represent 82% of all global Internet traffic, according to Cisco. Obviously, you don't need to wait for 2021 to start creating videos that will make your business stand out. But what type of video should you begin with? What will be most relevant to your audience? What is hot and happening in video marketing right now?
Don't let lack of knowledge stop you from making engaging marketing videos! This post will navigate you through the most effective use cases that businesses with a strong video marketing strategy will be doing in 2019.
Best Video Marketing Use Cases
Video Ad
Video advertising is the first thing that comes to mind in terms of video marketing. A nice, captivating video ad can easily bring tons of new customers to a business, retarget existing ones and reactivate those who stopped using product temporarily.
A great example of a video ad by Apple
Video can deliver a stronger message than simple visuals or audio – this fact is impossible to ignore nowadays. All the major social media platforms – Facebook, Twitter, Instagram, LinkedIn, and Youtube enabled an option to promote a business with a video ad. Any hesitations left?
Tools:
Social Media Video
There is no better way to increase customer engagement and brand awareness than to have a strong social media marketing strategy. According to statistics, social video generates 1200% more shares than text and images combined, which means that there is absolutely no excuse for brands to keep their social media profiles video-free.
View this post on Instagram
An example of social media video from Wave.video Instagram page 
Highly shareable, appealing, and engaging social media content – it is what every marketer aspires to have and what every business needs.
Video Stories
Starting from Snapchat, the tremendous popularity of content that lasts for a few seconds and disappears within 24 hours after publishing has been spread all over major social media platforms.
In early 2019, Instagram reported more than 500 million daily users for Instagram stories – and the number is growing! People enjoy this type of ephemeral content – and marketers do not miss an opportunity to drive more traffic to their pages with Stories.
Video is a perfect fit for Stories, especially when it is neat and straight to the point. Brands can make their videos as entertaining as possible with additional features – stickers, drawings, augmented reality filters, and many others. Adding hashtags, CTA with a link, and location tags will make Stories not only entertaining but beneficial for a company.
Tools:
Live Video
Live videos have been another huge video marketing trend over the past years. Facebook claims that its users spend 3 times more time watching live videos compared to traditional ones.
Participation in a live broadcast gives users a unique opportunity to communicate with representatives of a product directly and a chance to be heard. For a brand, it is a great way to build more personal relationships with their customers and to prove their responsiveness.
There is a solid number of live video activities that brands can host: expert interviews, product demonstrations, team introduction, Q&A sessions, and more. The only limit is your creativity!
Tools:
Email Newsletter Video
It has been reported that the mere mention of the word "video" in an email subject line boosts open rates by 19% and clickthrough rates by 65%. These numbers are very high for an average email marketing campaign, that's why including video into email newsletters is an excellent idea for a business.
Embedding a video in email will deliver your message faster and save a click, which will improve user experience in general. Don't hesitate to engage your audience with video in email newsletter – it is simple enough to try.
Tools:
Product Review
According to Hubspot, 90% of users consider product videos to be helpful in the decision process. It has also been stated that 71% of consumers suppose this type of video to be the best way to demonstrate product features.
An example of product review by Native Union
A good product video should show best features of a product and explain how it helps to solve a painful problem of your audience. No surprise that these videos receive such a high level of appreciation – they are easier to perceive and way more compelling than longreads.
If a product video is concise and relevant, it is probably enough for a user to form an understanding of what your company offers. Don't miss a chance to make the most of it!
Customer Testimonial
According to psychologists, people tend to base their decisions on actions of other people in a situation of uncertainty. That is why it is important to provide positive feedback on your product from the existing customers – video testimonials work great to that end.
An example of a neat customer testimonial video by FreshBooks
Creating a video that viewers can relate to is not that easy. Even though customer testimonial video has to be real and natural – thorough preparation, including the script and prepared questions, is absolutely necessary.
Explainer Video
Explainer video is a short marketing video that explains your business idea and main features in a very simple and compelling manner. Usually, companies create animated explainer videos as they easily grab viewers' attention and can be entertaining and educational at the same time.
An example of explainer video by Animatron Studio
It might be a brilliant idea to place an explainer video on a product website as it has been stated that including a video on a landing page increases conversion rates by 80%.
Tools:
Facebook Video Cover
Page cover is usually the first thing Facebook users notice when visiting a page. That is why it is important to make a cover memorable and eye-catching – first impressions are the most lasting.
And what can be more memorable and eye-catching than video? Nothing.
Try to address the core message of your brand in a video cover, but do not overload it with information – remember that it is an addition to the appearance of your page, not a separate video post.
Tools:
Wrapping Up
Adding video to the marketing strategy of your business has too many advantages to be avoided. Whatever use case you choose, remember that your video should always be relevant to your audience and deliver the main message of your business. This approach will make your video marketing strategy successful.
Which user case fits your business the most? Do not hesitate to share in the comments below!