Live stream
overlay maker
Augment your live streams with beautiful custom overlays. Choose from pre-designed templates or create your own assets. Animated lower-thirds, banners, shapes and frames – immense creative opportunities for unique look-and-feel.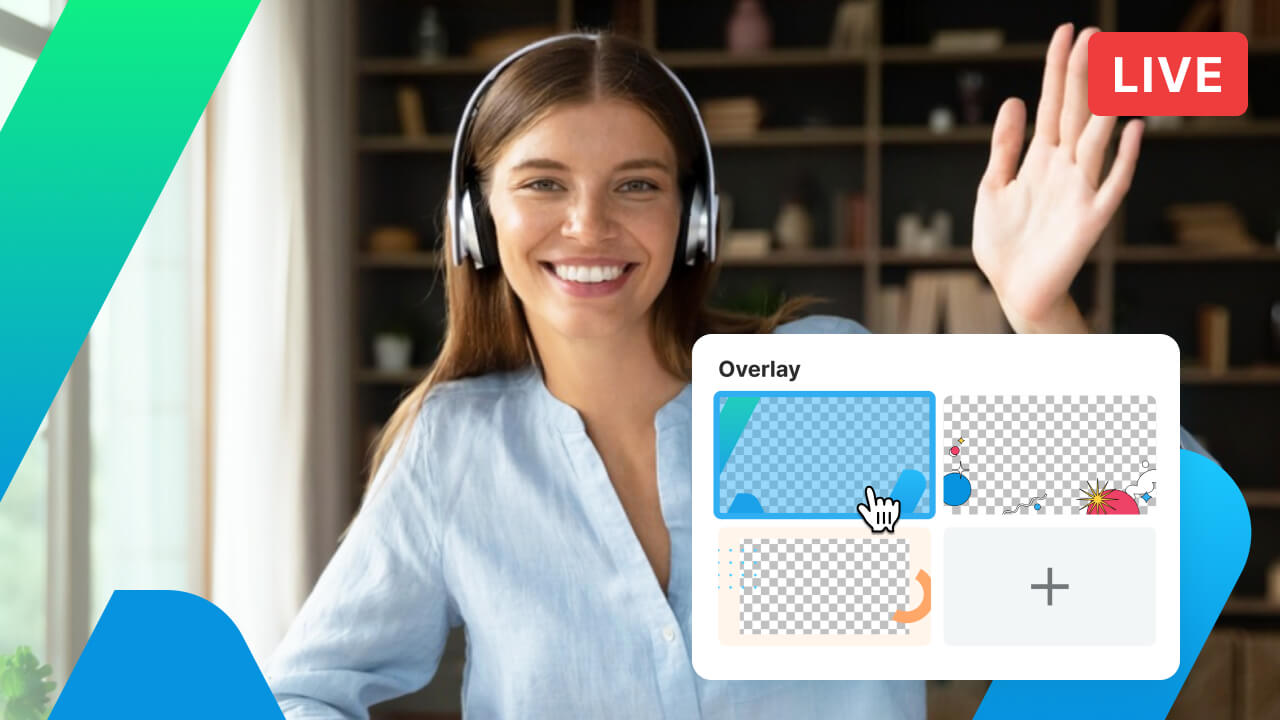 Live stream overlay templates
Freshen up your live streams with no designing skills required. Pick a set of templates and customize it to create your own stylish live streaming theme.
Why to create live stream overlays
Visual consistency
Set up your branded overlays to keep all your video marketing content to the brand
More promotional power
Highlight your flash sales and special deals with unique stream graphics
Festive vibes
Stand out with themed stream overlays devoted to some holiday or occasion
Here's what you can create with Wave.video live stream overlay
Adaptive backgrounds
Give your live video a custom background that adapts to the number of speakers and layout.
Animated lower-thirds
Introduce yourself and your guests with animated lower-thirds
Banners and tickers
Boost engagement and help the audience remember important details. Backdrop images
Countdown timers
Make eye-grabbing countdown timers to reinforce anticipation prior to your live stream
Overlay graphics
Pin the topic, share a quote or display contact details atop of the stream with editable shapes.
Frequently Asked Questions
Can I create stream overlays with Wave.video editor?
Yes. With Wave.video you can create all visual elements for your live streams including images with transparent background.
Can I upload my own graphics to use them as overlays?
Yes. You can upload media from your computer and use it for your broadcasts.
How can I display the overlays during the live stream?
You need to have them uploaded in the Media section in the Live Studio. Hover on the preview and click "Show" whenever you need them visible.
Can I add my logo as an overlay?
Yes. You can upload your logo in the Logo section and add it to your stream.
Can I edit the message on the banners during the live show?
Yes. You'll find some default banners in the Live Studio that you can customize to your stream. You can also create and edit your own banners and tickers.