Co-Streaming: Seamless Broadcast Collaboration
Stream directly to guests' channels without sharing your login information. Broadcast together and drive your views in a few clicks.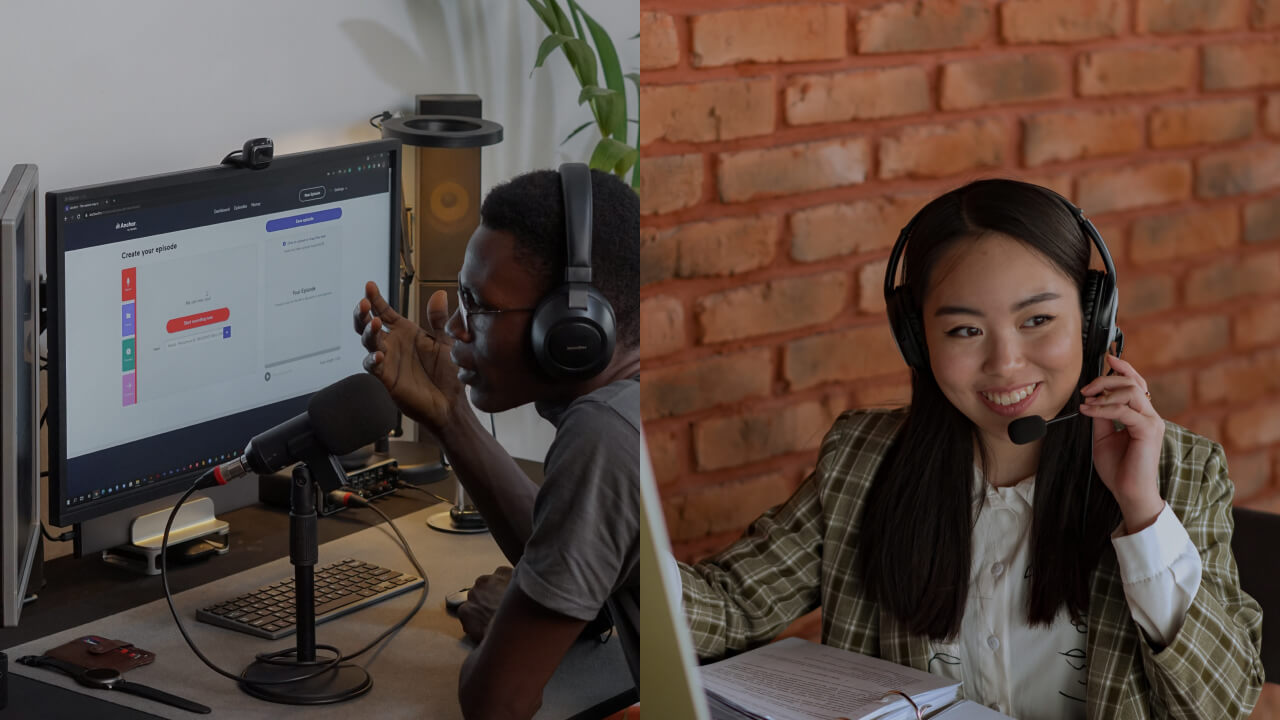 Online Streaming Tool
Create attention-grabbing live shows with your partners and friends using an Online Streaming Studio with a Co-Streaming feature by Wave.video.
Our Streaming Studio allows you to broadcast a live event with up to 12 guests at once. Besides, each member can add their channels as a destination to exchange their audiences and broaden reach.
Don't forget to give your guests rights for effective and fun co-streaming collaboration. They can help you with the comments, manage broadcast scenes or orchestrate the whole show – it's up to you to decide.
Wave.video Streaming has all the tools to create visually captivating broadcasts from scratch, cooperate with people and promote your live streams through multiple channels.
How to Co-Stream
Setup live stream

Type in the title with a description of the live event, schedule the broadcast and add your destinations.

Invite guests

Once you're in the studio, press the Invite button and send your guests the link to the event. The Co-streaming will be enabled by default.

Join co-stream

Your stream partners can join the event, log in to accounts and add their destinations.
Sign up free →
Secure and easy
There's no need to share your credentials and account access. Just send your guests a link to join the live event, and they can add their channels using a free Wave.video account.
Learn more →
Cooperate with more streamers
Invite up to 12 guests at once and broaden your audience reach. You can grant different rights from a live stream host to a producer for easy collaboration.
Learn more →
High-quality multistreaming
Broadcast up to 10 destinations at once with the best video quality. Wave.video supports everything from YouTube and Facebook to Amazon Live and even custom RTMPs.
Learn more →
Frequently Asked Questions
What is a Co-stream?
Co-streaming allows guests to add their channels to your live event. Thus you will broadcast to both your and your guests' destinations.
How do you do a Co-stream?
Simply turn on Co-streaming in the event settings and send an invitation link to your guests. Once guests enter the studio via the link, they can add more channels. Please find more
information on co-streaming
in our guide.
How many channels can I co-stream to?
Depending on your plan, you can co-stream up to 10 destinations. For example, suppose you have a business subscription and have connected 7 channels to your live stream. In that case, your guest can add only 3 more channels.
What is Co-streaming on Facebook?
With Co-streaming, you can invite guests to add their Facebook pages and groups to your broadcast as new destinations. This way you can live stream both to your and guests' Facebook channels simultaneously.
Continue to explore more about video editing, audio editing and hosting tools, video marketing tools, visual effects, and graphical elements