Live Streaming Studio to rock the air
Enjoy the ease of producing and hosting engaging broadcasts. Fussless technical setup, smooth hosting experience, outstanding design flexibility.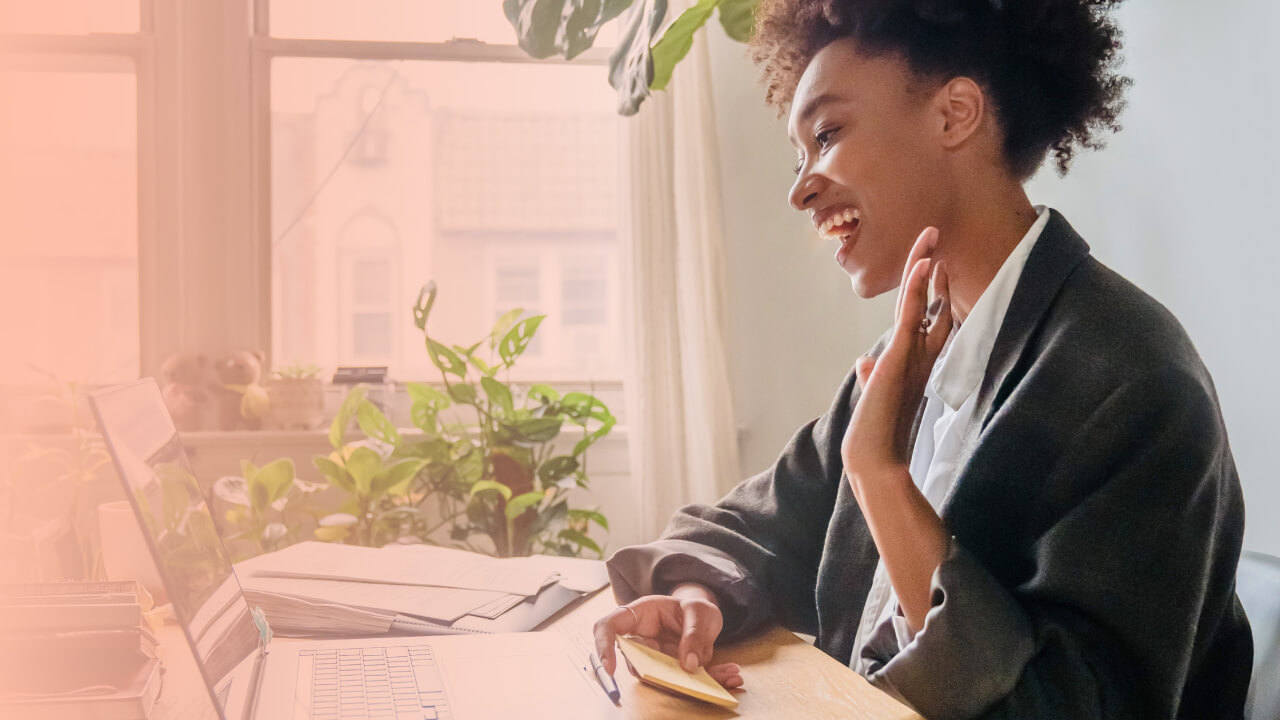 Stream to multiple destinations
Facebook page
Facebook group
Facebook profile
Instagram
Youtube
Twitch
Linkedin profile
Linkedin page
Amazon Live
Custom RTMP
Live streaming studio with custom design and easy set up
Get excited about the user-friendly live studio and its customizable look-and-feel. Grant your co-hosts and teammates all the needed rights to create an amazing show together. Avoid unwanted visits with a real-time guest list management system.
Easy scheduling

Toggle social channels and set up your broadcast for multistreaming in a few clicks. Invite guests by sending a simple link. Reschedule your live shows with no fuss.

Pro-level design

Get ready to amaze your audience with customizable overlays, frames, banners and backdrop visuals. Create your own live streaming graphics with the Wave.video Editor.

Custom stream flow

Wow your guests with a custom scene set up. Seamlessly switch between the content: change the camera, share your screen, display pre-uploaded images, and more. Instantly interact with the audience using the cross-channel stream chat.

Stream recording and post-editing

Make your live stream recording a powerful content asset using the Wave.video Editor. Slice and dice your video, generate captions, add b-roll clips from the stock library.
Design your live streaming studio like a pro
Custom themes for broadcasts
Make your brand recognizable! Set up your brand kit using fonts, colors and logos to create visually consistent content.
Amazing live streaming graphics
Create live streaming graphics with the powerful Wave.video editor and get them ready in the studio right away. Upload your own backgrounds, frames and other assets.
Customizable live streaming templates
Find dozens of beautiful presets for your live streams. Animated countdown timers and lower-thirds, backdrop graphics, intros and outros, and more.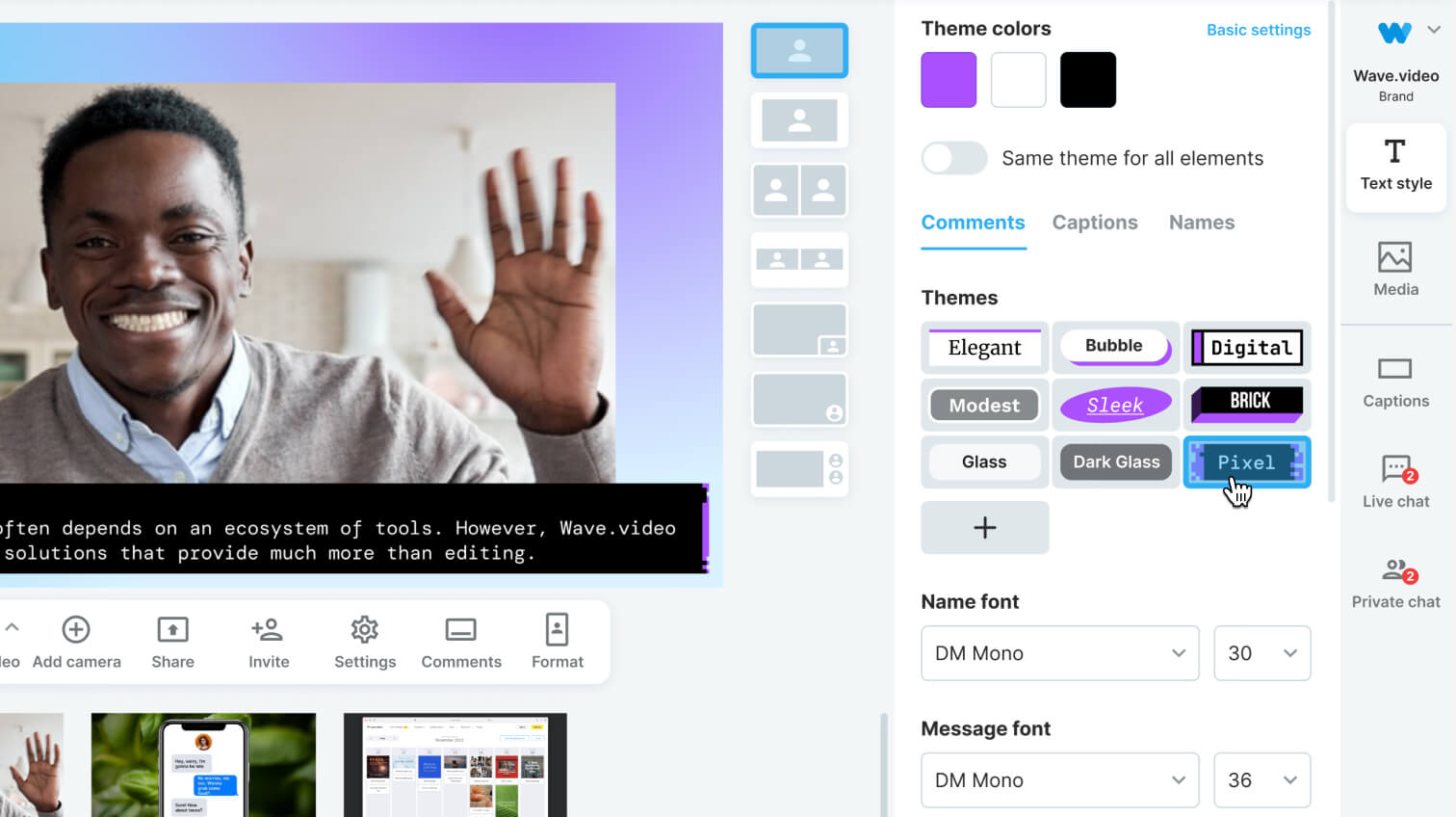 Get creative with live streaming templates
Wave.video gives you all the freedom and flexibility to set up your live streaming environment
Agile stream scene layout

Move, resize and swap videos, banners, shared screens, chat boxes and all other elements to arrange them the way you like.

Multi-camera live video

Add several cameras to create high-quality engaging video. Give your video a multi-angle vibrancy in real-time.

Not an average screen sharing

Have lots to share during your broadcast? You can add more than one screen to share or play a video during your broadcast.

Pop out mode for chat boxes

Arrange your live streaming environment to fit your screen(s). Move and scale the windows to have everything handy.

Control the guest list and grant permissions

Grant your co-hosts rights to contribute to your crackerjack broadcast. Decide on the roles and delegate behind-the-scenes work to your teammates.