Meme Maker Online
Make memes from images, GIFs and videos in a snap! Generate hilarious memes from ready-to-use meme templates or create your own ones from scratch. With Wave.video's online meme maker you can create and export memes in any format to share across all channels.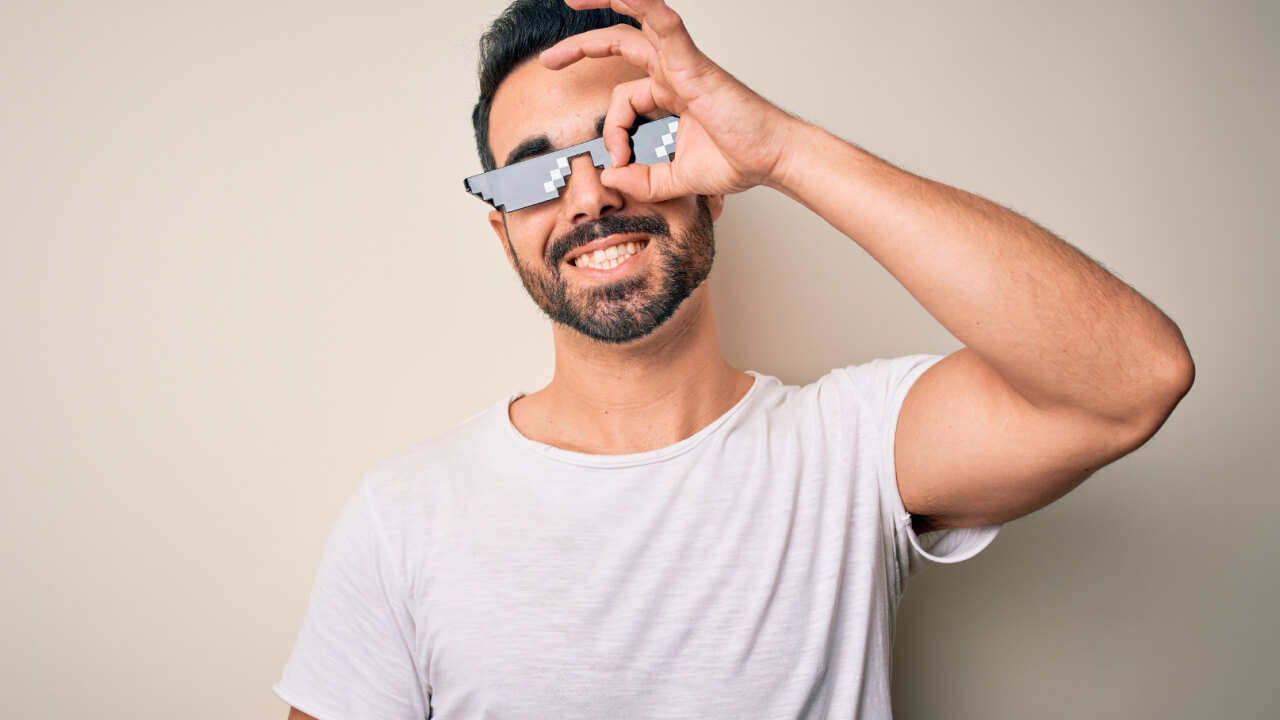 How to Make a Meme with Wave.video
Step 1. Select a meme template from the library.

Since memes feature recognizable layouts, we collected the most popular meme templates so that you can grab the one you need and quickly adjust its contents.

Step 2. Customize the template.

Generate your own meme from the chosen template - replace the placeholder media and texts with your own.

Step 3. Publish and export your meme in various formats.

Once your meme is ready, you can save and download it as a video, static image or GIF.
Why Your Marketing Needs Memes?
Memes are cheap yet engaging
You don't need to shoot fancy footage or purchase high-quality stock images to create memes.
Memes make your brand more human
Memes make a great way to communicate with the audience as they are casual, entertaining and reflect everyday life.
Memes are highly shareable
A good meme can bring you great brand exposure as people share memes a lot on social media channels.
5 Things to keep in mind for efficient meme marketing
Define the reasonable portion of the humor for your marketing

Develop a strategy on how much humor and entertainment you want to bring in your marketing communication.

Know your target audience

When it comes to humor, make sure you're on the same wavelength with your followers and your jokes don't need extra explanation.

Keep a finger on the current trends

Observe what's happening on social media and notice the hot topics. You can grab a viral meme and adjust it to your industry/niche.

Remember about copyright and fair use

Make sure you have the right to use this or that image/video for your memes. When in doubt, consider the alternatives: you can use your own imagery, or pick from stock libraries. Wave.video editor has a built-in 300+ million stock library of royalty-free photos and videos.

Be funny and witty, but don't overdo it

Beware of sensitive or controversial topics, otherwise, your reputation is likely to suffer.
Frequently Asked Questions
Can I export my meme as a GIF or a static image, not video?
Yes, you can
publish a part of your video as a GIF
or pick any frame and export it as a .png/.jpeg file. Hence, you can create video memes, GIF memes and meme images to share with your audience.
Can I generate meme content of various aspect ratios?
With
Wave.video's format resizer
, you can create projects of the most popular sizes: 1:1, 4:5, 9:16, 16:9, 21:9. You can create your meme in any format and then resize it in a matter of a few clicks.
Can I apply my branded elements and custom colors?
Absolutely.
Wave.video's feature-rich text editor
allows its users to pick any colors from the palette, upload their own fonts, logos, stickers, etc. Enjoy the feature-rich editor to create funny and engaging memes that reflect your personality.