How to Make YouTube Videos
Make YouTube videos easily in minutes. Promote your vlog, create YouTube ads or other video content for this powerful platform. Make your video tailored for more views and shares.
Sign Up Free
How to Make a Video for YouTube in 3 Easy Steps
Step 1. Choose a video clip

Upload your video or choose from the library of 200 million professional clips and images. If you don't have a video clip ready, no worries: you have access to the rich library of stock video clips about anything with Wave.

Step 2. Style up your video

For best results, your video might need some editing. In Wave.video, you can not only add text with beautiful text effects to your video but also dim the video clip (or image), add transitions, slow down the video speed, trim video, and whatnot.

Step 3. Upload to YouTube

Once your video is ready, simply download it from Wave.video. It will save on your computer. After that, head over to your YouTube channel and click the "Upload" button. Select the video you want to upload from your computer, tweak the settings as desired - and voila!
What the experts are saying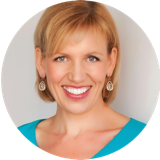 I LOVE Wave.video for creating quick, professional videos! The UI is super easy to use, with intuitive drag and drop. Wave.video is definitely one of the easiest video editing tools I've come across!