11 Best FREE Websites to Find Royalty-Free Music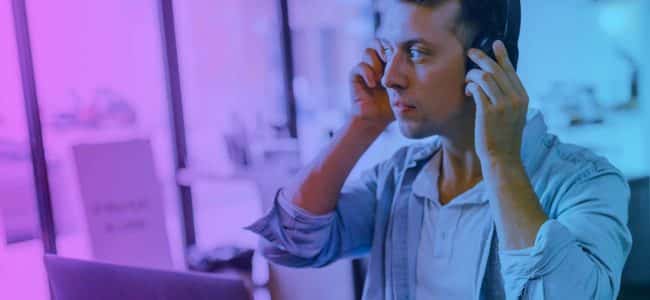 Finding a great tune for your next video might be a real challenge. If you manage to find the right music, it can enhance your video message like nothing else. At the same time, a bad tune might ruin the whole thing, giving it the wrong tone and message.
If you take a look at YouTube, almost all videos have music. Every day, it's becoming a real challenge for video makers to find the best royalty-free music, especially if they are on a shoestring budget.
In this article, I'll share some great websites with royalty free music. You will also find my tips on how to search and use music in your videos.
I hope it will help you find compelling music files and make your videos even better.
Here's the list of X best websites with royalty-free music (researched and tested):
Icons8
Wave.video
YouTube audio library
Facebook sound collection
Purple Planet
Soundcloud
Bensound
Epidemic Sound
TeknoAxe
Josh Woodward
free-stock-music. com
Here's what I liked or didn't like in each one of these websites.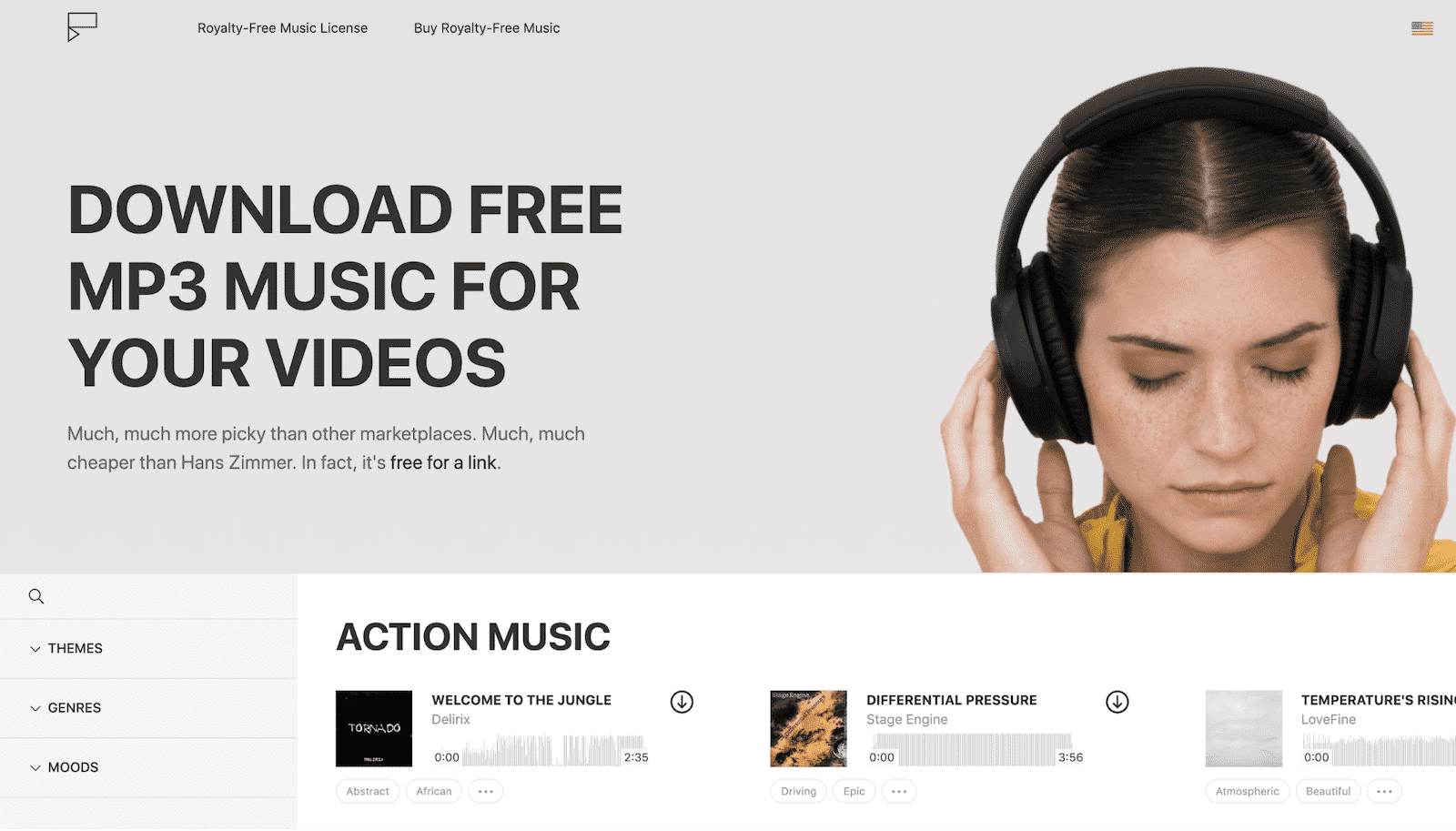 Great place to find some cool tunes. You can find thousands of tracks from small indie and jazz groups to classical pieces. Moreover, Icon8 provides not only music, but video and photo stock, icons, as well!
In the audio library of Wave.video you can find more than 300k royalty-free music clips. They come from premium and free audio providers. What I like about Wave.video is that you can preview every royalty-free music together with your video, cut and edit it right in the browser.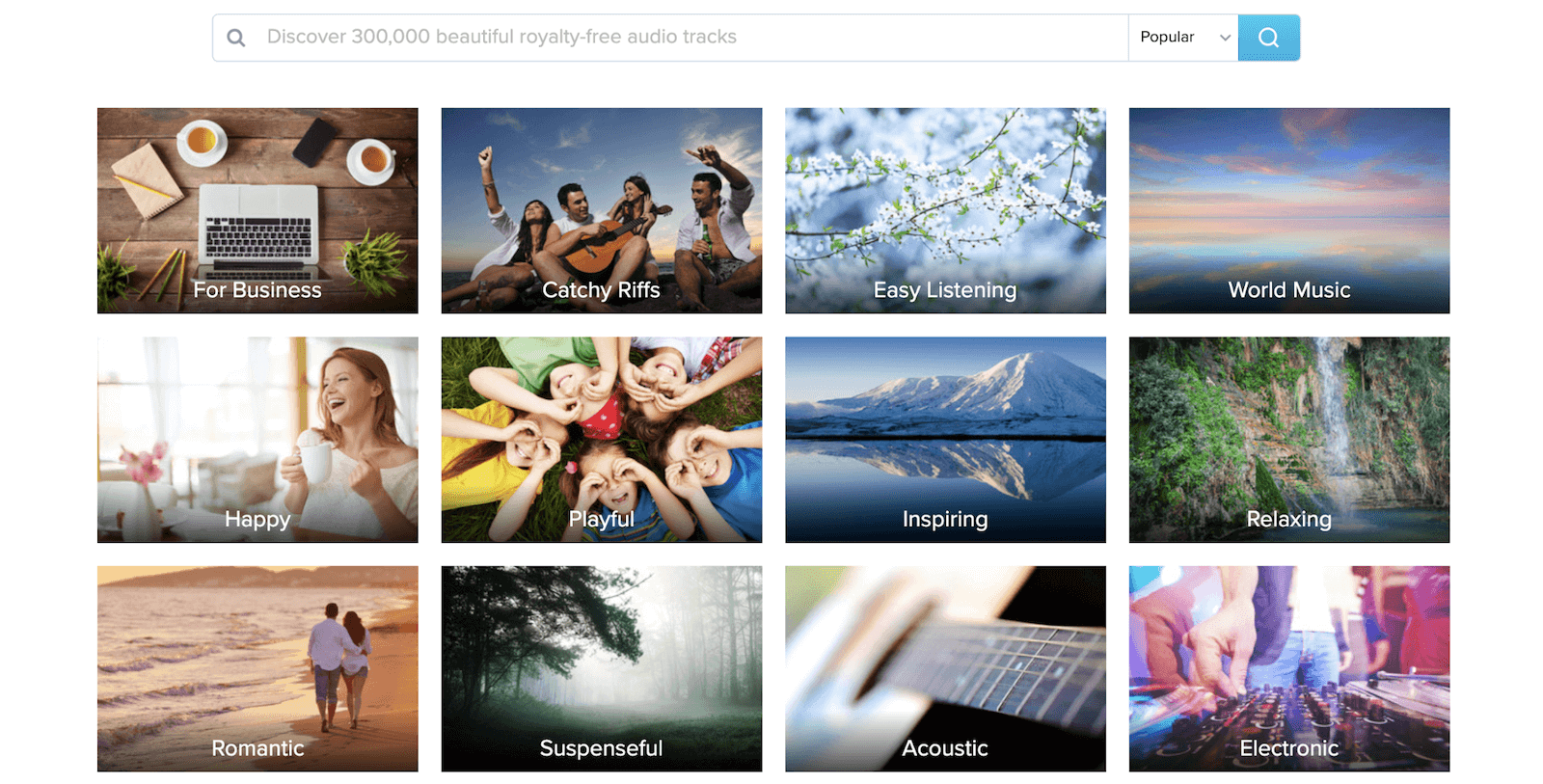 The official sound library of YouTube offers useful filters (genres, instruments, vocal, duration) that make your search process as short and precise as possible. In addition to that, the YouTube audio library also has a sound effect library, which makes it worth to be bookmarked.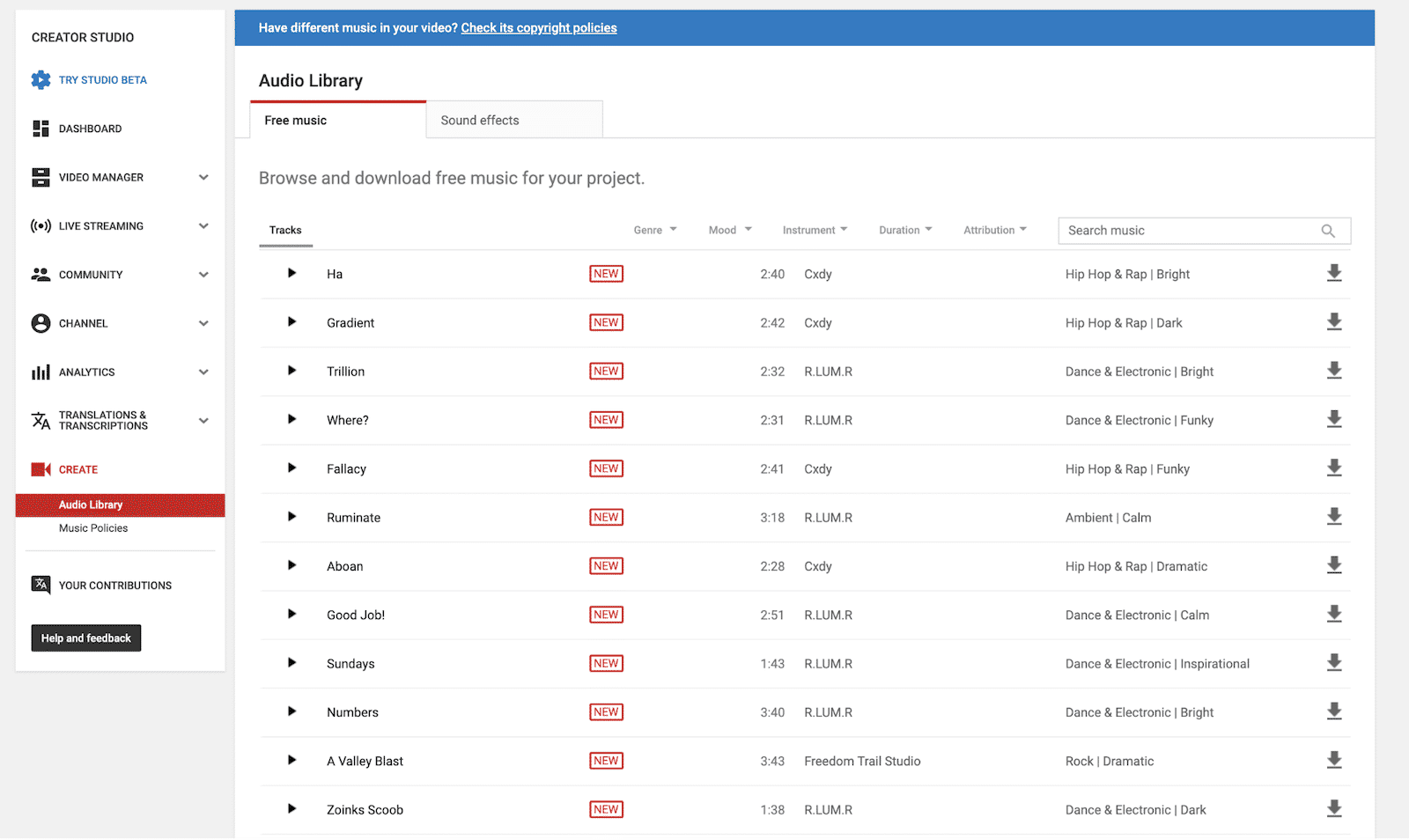 Facebook sound collection is a part of Creator Studio. It strongly resembles the looks of YouTube audio library. However, they offer less filters and some of the songs I found were quite heavy (30-70 Mb). But give it a try anyway: your next best free music might be hiding here.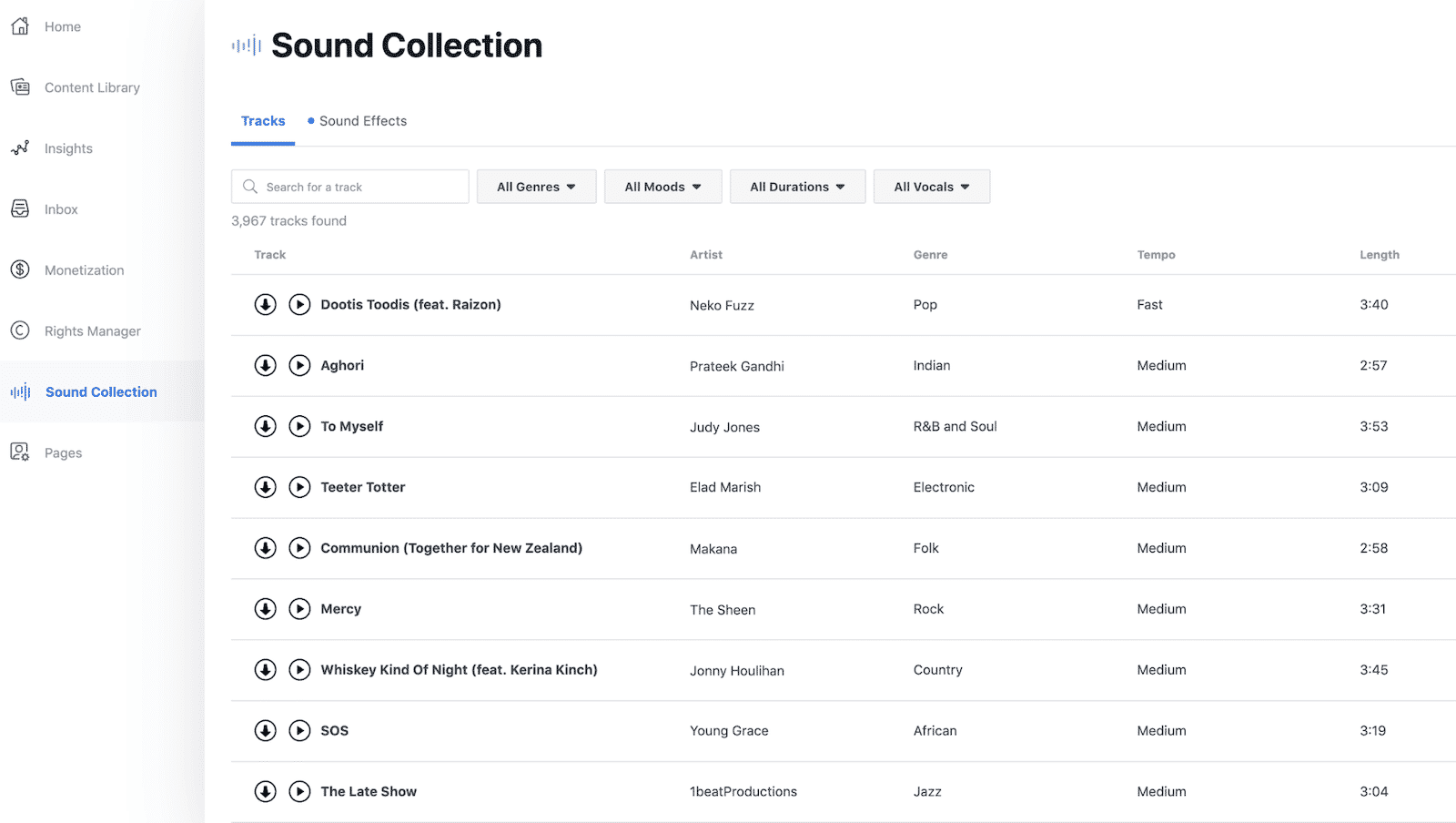 An independent library of royalty-free music. Nice and crisp.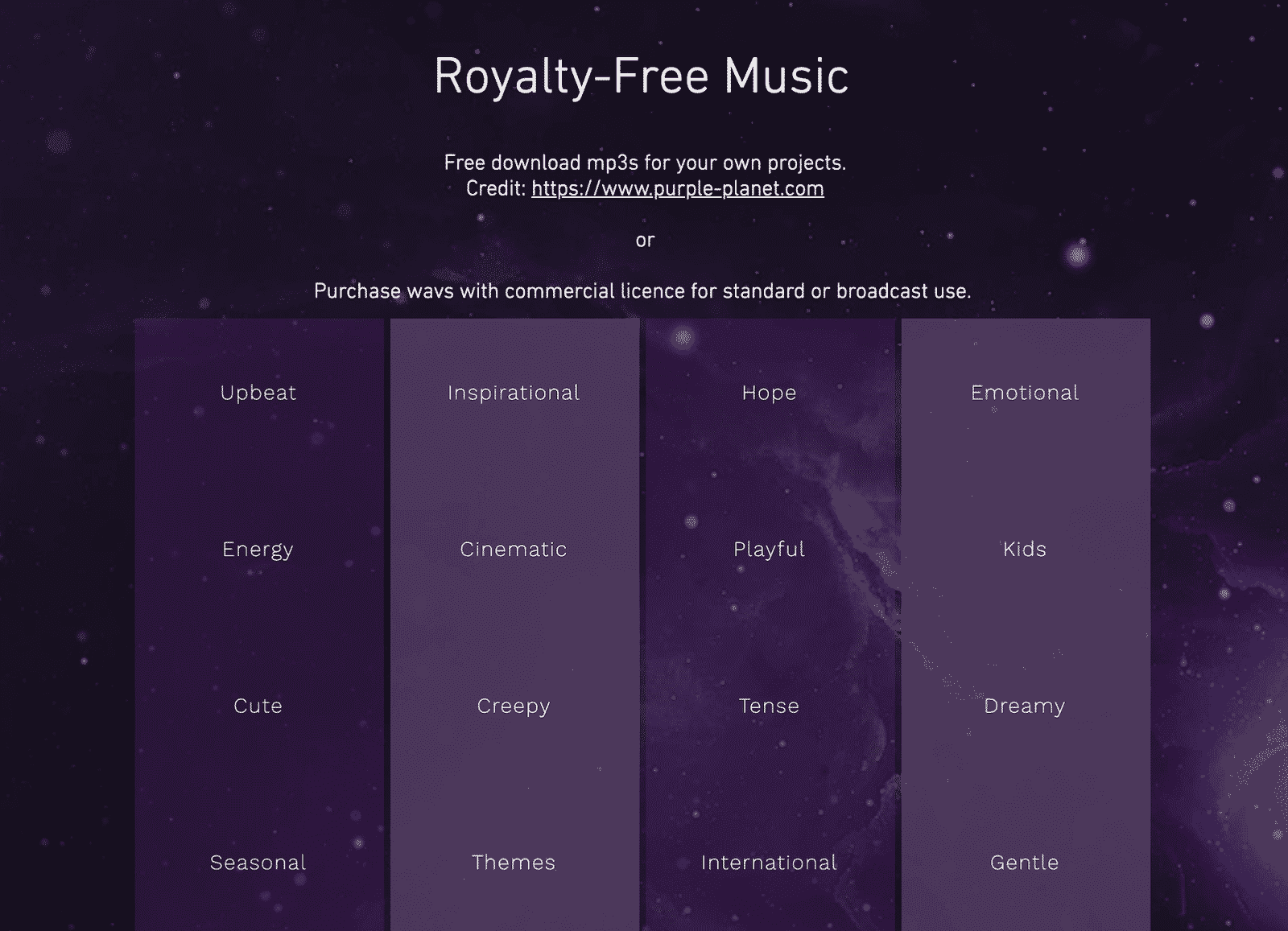 If you are a YouTuber, this refreshing collection of royalty-free music on SoundCloud can be handy. I used this collection many times and here's my verdict: you can always find some cool background tunes for your travel or talking-head videos. But don't forget to put credits in your description.

Bensound offers a nice collection of royalty-free music from different collections: cinematic, acoustic/folk, electronica, etc.
As they state on the website, they operate under the Creative Commons license. This means that you can use the music on YouTube, Facebook, and other purposes. But you will need to credit Bensound. If you don't want to credit Bensound, you can buy the license.

Epidemic Sound offers a great collection of royalty-free music for any social channel. Although not free (subscription starts at $15/mo), there is a free trial, to give you a feeling of what you can get with the full subscription.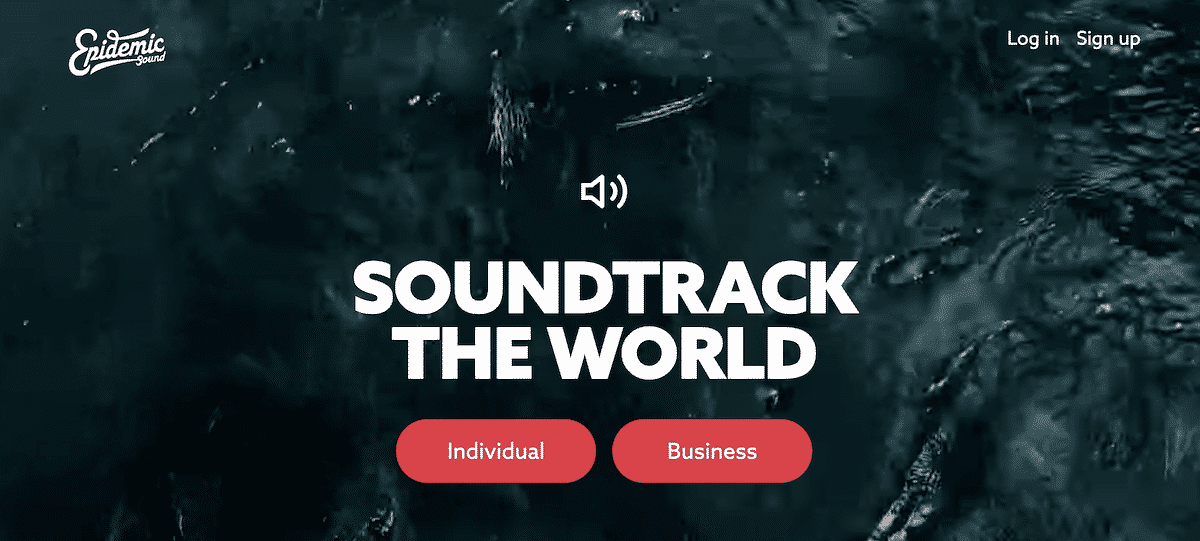 These folks have a weird-looking website which might be a little difficult to navigate. There is no search box so you'll have to click through different categories in order to find the right track. All the music is under CC4 license (which means you will have to give credits when using it in your project).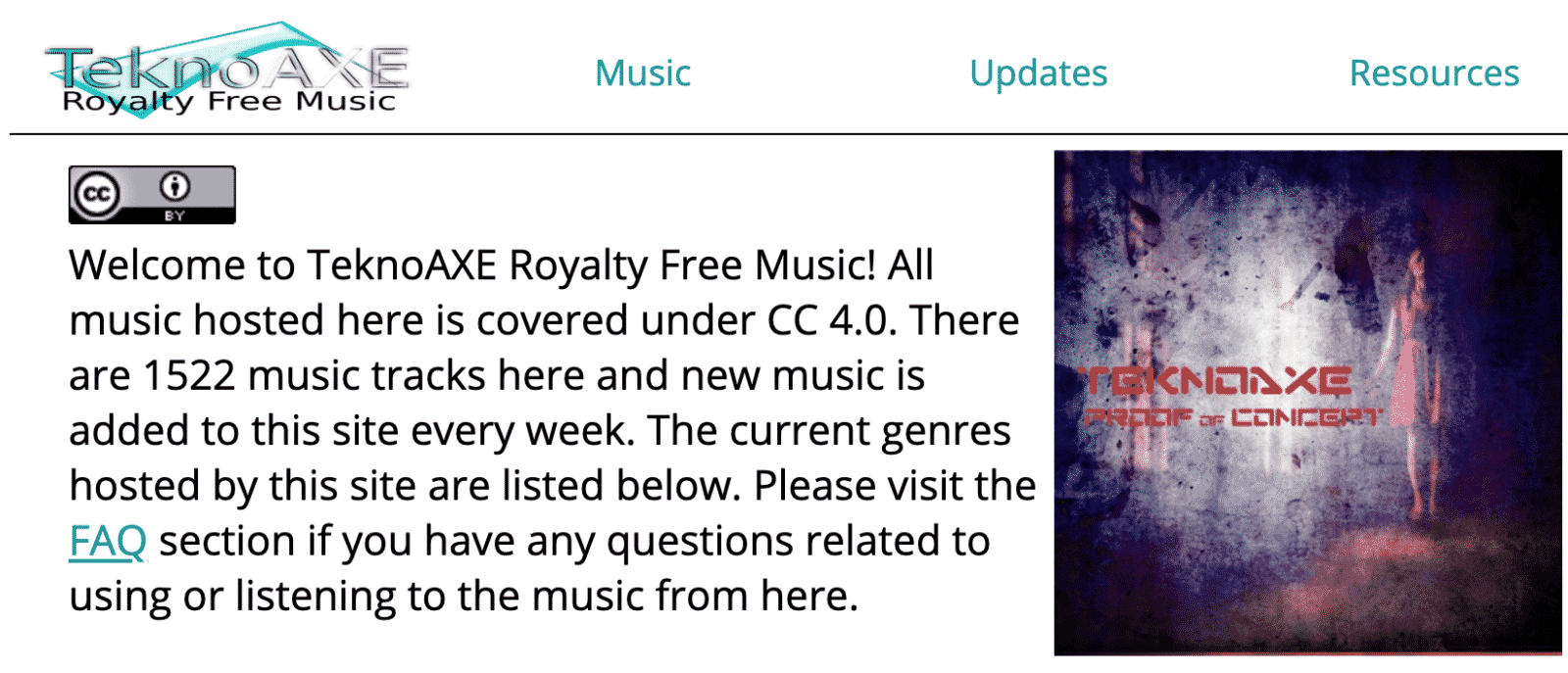 Josh Woodward is a real person who wrote and recorded all the 200+ by himself. You are free to use any of the songs for whatever person, as long as you credit Josh and mention his website.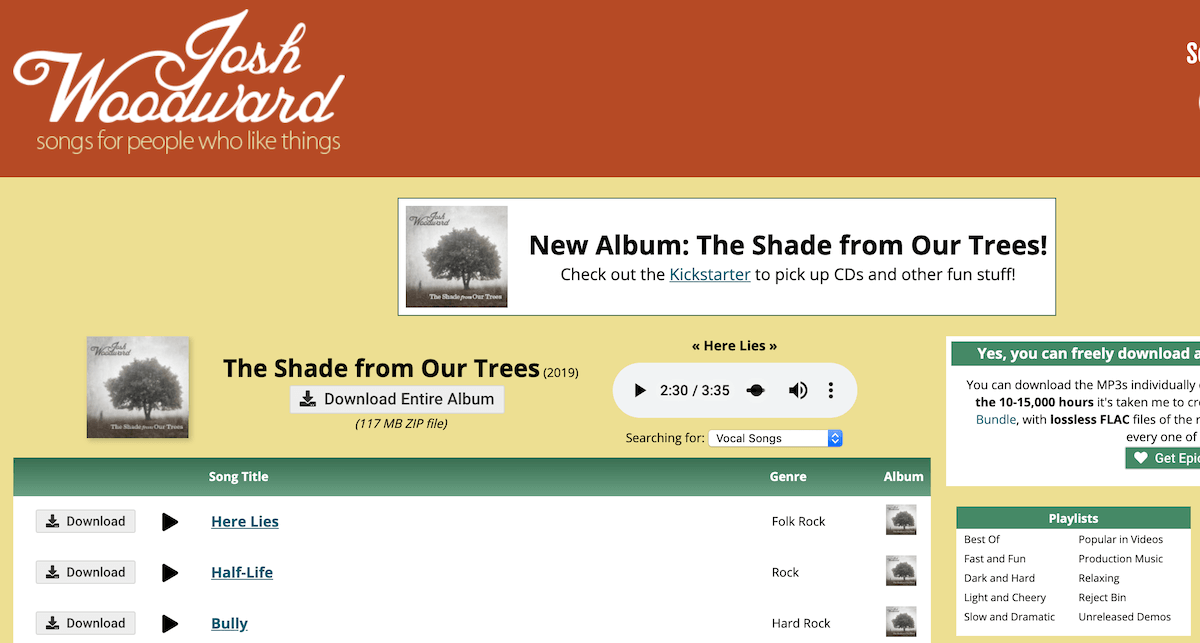 This website with a pretty straightforward name offers  royalty-free music for your YouTube videos or projects (blog, vlog, podcast, social network, etc.) All they ask in return is to give them credits.

How to find the best royalty-free music
When you look for a music track for your video, the main goal is to match perfectly your video and audio. There are many dimensions of how your videos (and music) can be described: tempo, mood, theme, style and many more. Trying to describe your videos can help you find the best music for your video.
Here are some examples of how you can find the right track using keywords from different dimensions:
Adjectives:
Inspiring, relaxing, romantic, groovy
Emotions:
happy, sad, cheerful, anger, surprise
Music style:
Rock, jazz, jazzy, rap, electronic, idm
Instruments:
Acoustic guitar, piano, blues sax and etc.
Tempo:
Slow 45–70bpm (beats per minute), Fast 120-200bpm
Themes:
background, relax, city, forest, sport, travel, etc
Pro tip: If you still don't know what kind of audio you need, try to find a professional video piece with the same style and topic on YouTube and describe what music they use in the video. This way you can understand what kind of instruments, genres and tempo you're looking for.
How to choose the best free music for your video?
Here are some tips to find out which music track suits best for your video and how to understand it:
Find the common mood of your video. It can be a romantic one, rock'n'rollish, dark, mysterious, etc. Choose a track to highlight the mood.
If you have a voice or voiceover in your video, avoid using music with words over another voice or important sounds. Be sure the volume and dynamics of your music work well throughout the whole video and that the voice and other sound effects play along well together.
Sync an action in your video with the music change or the "first" or the "last" beat. It's an easy way to make a great sound transition from one part of your video to another.
It's always great to try out 3-5 different music tracks that seem to be great for your video footage. Send the version to a friend or two (perfect, if they are sound designers) and ask for the opinion.
How to use royalty-free music and audio in your videos
How many audio tracks should I use in my editing?
When you edit your videos professionally (using Adobe Premier, Final Cut, etc.) you can use as many audio tracks as you wish. In online editors like Wave.video you can edit 1-2 audio tracks. Mostly, first audio track can be used for background music, another for sound effects, and third for voice-over if needed.
How many music tracks and sounds should I use?
The answer to the question depends on the structure of your video.
If there's an introduction, main part and conclusion like in the movies, you can use different music and sound effects for each one of these parts. It helps you separate these parts for viewers.
It's ok to use one music track theme during the whole video.
But there's still nothing wrong with using only one track on repeat for a short video. Some creators use one track theme during the whole video, mixing it with others.
Can I use royalty-free music for any purpose?
Be aware of the Creative Commons license and public domain usage rights. Understanding of these two things will help you use your free music properly in non-commercial and commercial use cases.
Additionally, on every website with "free" music, you will find usage rights information, clarifying what you can do. Often the only thing you should keep in mind using your royalty-free music is to give credits whether it's a commercial or non-commercial video.
Conclusion
Now you know some great places to find free music, and this article has helped to understand how to find the right one. As everything in video editing, it takes some practice to understand what type of music works better for this or that kind of videos.
What are your favorite websites for royalty-free music? Do you have any tips to find the best piece of music for your video? Share in the comments below!