4 Amazing Ways to Increase Email Engagement with Video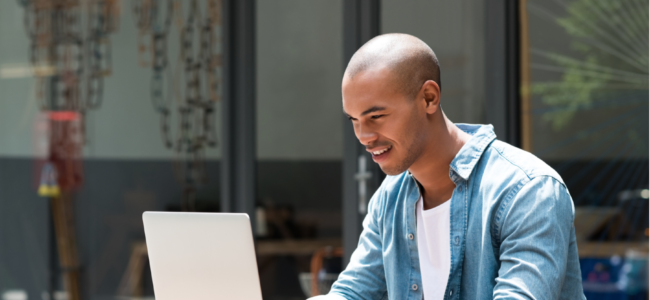 According to The Radicati Group, a tech-based market research firm, average people get over a hundred emails in their inbox each day. It's obvious that people don't open the vast majority of these messages. Still, you can rest assured that reports of the demise of email marketing are quite premature. In fact, the Direct Marketer's Association found that emails provided an ROI of about $43 for each dollar spent. If you can deliver emails that your subscribers find valuable, you've got a great opportunity to grow your revenues without spending a lot of money.
Four Tips to Improve Email Engagement With Video Email Marketing
Yes, email marketers have to work hard to get noticed in a crowd. Great email marketers know that they enjoy excellent returns if they provide their audience with valuable content. One way to offer your subscribers outstanding content is to incorporate video into your emails. Video has been proven to improve engagement across all online platforms, and email is no different.
To help increase email engagement, clicks, and sales, consider these four video email marketing suggestions:
1. Promise and Deliver Value with Emails
According to a Salesforce blog report of Forrester research, simply including a video in an email can increase your open rate by a factor of two to three. These are some tips to maximize the benefits:
First, be sure to include "Video" as a term in your subject line. Your subscribers won't know that you have included a video unless you tell them.
Next, be sure to deliver on that promise by actually including the video right inside the message. Several popular email providers allow you to embed video within an email.
Yes, these videos help improve your open rate. Researchers also found that including videos helped reduce the rate of people who unsubscribe. Obviously, consumers like receiving video content, so you might as well deliver your message in a way that your audience prefers.
2. Create a Video Series
Many successful email marketers actually enjoy a subscriber base who looks forward to opening their emails. One way to achieve this relies upon the same techniques that popular TV shows get fans to tune in week after week. They offer good content and make sure they get people excited about the next episode. You might create a video series and then schedule email delivery of these emails on a regular basis.
This can be a particularly effective solution during the holidays or before a new product launch. If you offer value with each video, you can actually get people excited about seeing your messages in their inbox. For example, you might create a series on topics that help people use your products, solve some related problem they may have, or provide in-depth answers about your services.
3. Use Videos to Create a Personal Connection
You can also use your video emails to help create a personal connection with your audience. For instance, you might record some actual customers offering their stories and testimonials about your company. Alternatively, you could have some of your key employees record short videos that demonstrate how to use your products and services.
Maybe you can't actually go out and meet all of your customers or get them to meet each other in person; however, you will find that videos that feature real people in them can give you and your audience the next best thing. Studies have found that people experience watching a video in a very similar way that they experience the actual event shown. Many marketers have enjoyed high conversion rates and improved engagement with marketing videos that included real people who were at work or at play with their products.
4. Think Mobile First
Not only do people tend to consume a lot of video on their mobile devices, that's also how most of your audience is probably accessing their inbox. You certainly want to tailor your content to mobile viewers, and that step doesn't necessarily have to disappoint viewers who are still using their desktop or laptop computers.
For instance, you may want to embed small, optimized images that viewers will see before they actually play your video. It's also best not to put the video on autoplay, but if you do, be sure to mute the sound. While you hope to get your audience to watch your videos, you also want to make sure they won't hesitate to open your emails in the future.
Smart Email Marketing with Videos is Alive and Well
It's true that consumers ignore most of the emails they receive in a day. Smart email marketers are still making bank. One way to improve email engagement and returns is to incorporate videos. Let your subscribers know about your videos, tailor them for your user's devices, and keep people excited about seeing your emails in their inbox.