4 Awesome Ways to Use Animated GIFs in Your Marketing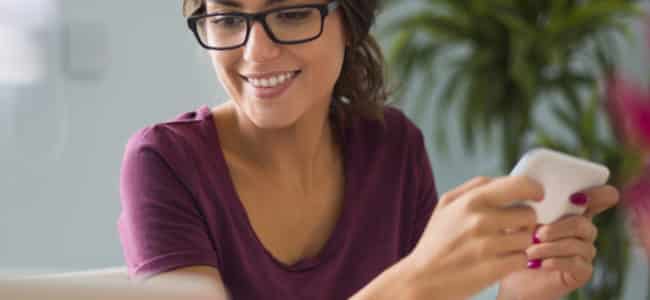 The importance of adding a visual component to your marketing is something that cannot be overstated enough. According to one study, an incredible 37% of marketers said that visual collateral was the single most important form of content for their business – ahead of things like social media and just barely being outranked by traditional blogging. Likewise, 74% of social media marketing professionals, in particular, said that visual assets were integral to their campaigns – ahead of even popular channels like blogging and educational or promotional videos.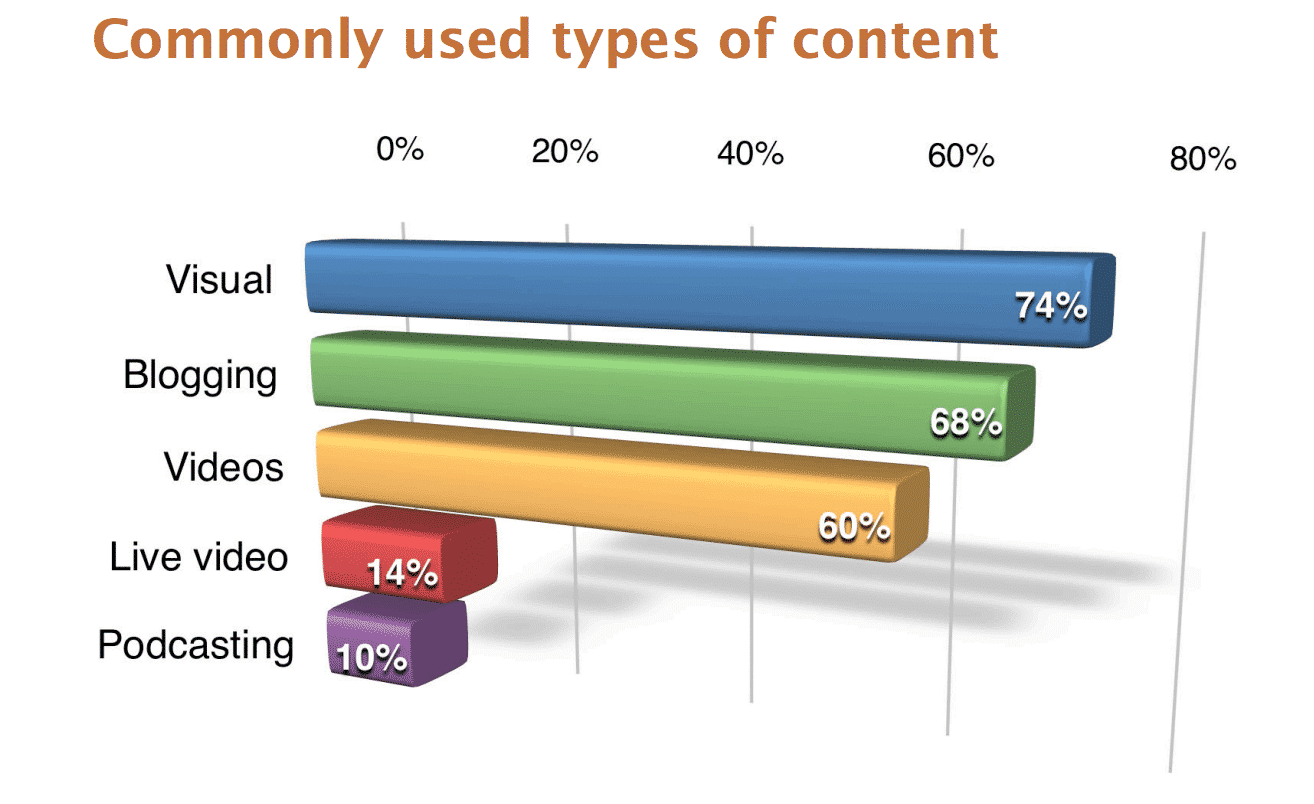 Source: Social Media Examiner
If you had to make a list of all the compelling visual assets you can add to your marketing campaigns, animated GIFs would undoubtedly be right at the top. An animated GIF is a series of images all contained in a single file that, when they "play," they mimic a video without technically being one. They're usually just a few seconds in length and have become incredibly popular in the last few years alone. People share animated GIFs the way they used to send text messages and for the success of your marketing efforts moving forward, this is one format you definitely need to start getting comfortable with.
But as with all marketing techniques, it's less about what you're doing and more about HOW you're doing it. If you want to use awesome animated GIFs in your marketing and unlock the success that you're after, there are a few key things you'll want to keep in mind.
GIFs in Emails: A Match Made in Heaven
One of the best ways to incorporate GIFs into your larger marketing campaigns involves including them in the emails you send out to customers. It's a well-known fact that emails with videos (and with references to those videos in the subject line) get more opens and click-throughs than regular messages. However, it's incredibly difficult (and some services make it downright impossible) to get a "real" video into an email for a number of reasons.
A GIF, on the other hand, is the best of both worlds. You get to add a compelling visual element to your messages in a way that is mobile-friendly AND you don't have to worry about your emails taking too long to load because a large video file is hogging up all of your customer's bandwidth.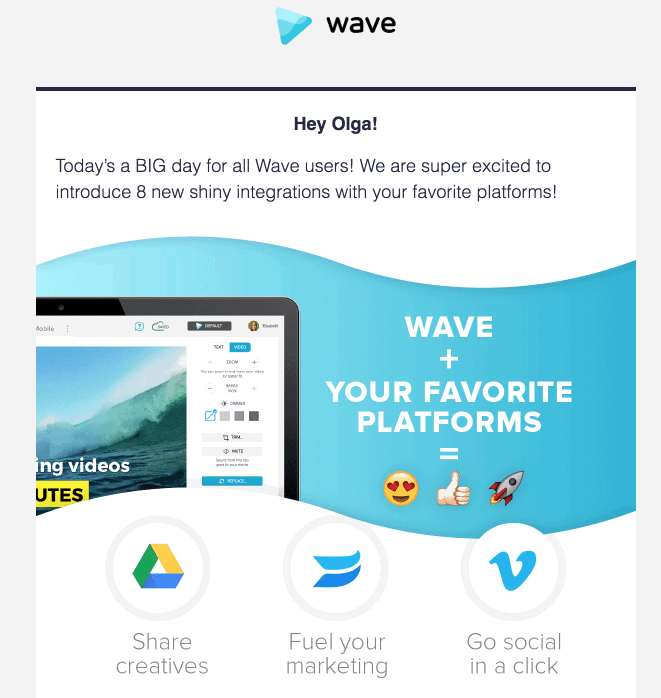 Here at Wave.video, we use GIFs in our emails quite extensively. We noticed some very positive results, including increased engagement and clicks.
GIFs in Blog Posts
Another great way to incorporate GIFs into your marketing materials is by including them in blog posts. Your blog posts are likely already filled with images in an attempt to make them as engaging (and as shareable) as possible. Going the extra step and including GIFs instead of static images also unlocks the wide range of different benefits that only video can afford.
Personally, I like using GIFs from Giphy with my posts. They give a sense of freshness to the text and make it more enjoyable to read. Besides, Giphy has such a huge collection of GIFs that you will certainly find a perfect image for your post.
The Power of Social Media
Another terrific idea for incorporating animated GIFs into your marketing involves their use in your social media posts. If you log into Facebook and Twitter during the course of an average day, you'll find that your timeline is probably already filled with GIFs from all of your friends and family members.
Including an animated GIF in your own social media posts goes a long way towards making your messages feel less like straight marketing materials and more like an ongoing, evolving conversation. Essentially, if you want to be able to speak the "language" of social media, you need to start looking for new and fun ways to include animated GIFs in your discussion.
Including an animated GIF in your social media posts makes your messages feel less like straight marketing and more like a conversation.
For instance, recently I attended the INBOUND conference in Boston. CoSchedule, a content scheduling tool, had a contest at their booth. I won a little prize from them and excited as I was, I tweeted about it from my personal Twitter profile. Here's what CoSchedule posted in response:
— CoSchedule (@CoSchedule)

I thought it was the coolest GIF ever! Not only did the guys from CoSchedule made me happy with the gift, they also made me feel special with the GIF.
Your Company's Facebook Profile
Finally, consider setting an animated GIF as a profile picture on your company's Facebook page. As soon as a customer loads your page, that GIF will start to play – immediately giving them just a little taste of what they can expect as they further develop their own personal relationship with your digital brand.

Placing a GIF as a cover for your Facebook page might give it a new fresh look and feel.
3 Best Ways to Create Animated GIFs
While there are a seemingly limitless number of animated GIFs already available for you to share (thanks to sites like GIPHY), there may come a time where you want to create your own original content. Here is my top-3 choice for making animated GIFs.
1. Animatron Studio
Animatron Studio is an online HTML5 animation maker that helps you make animations, explainer videos – and GIFs, among other things. In order to make a GIF, all you need to do is take your source file (which could be an existing video that you want to translate into a GIF or a series of pictures that you want to do the same with) and perform a few quick steps.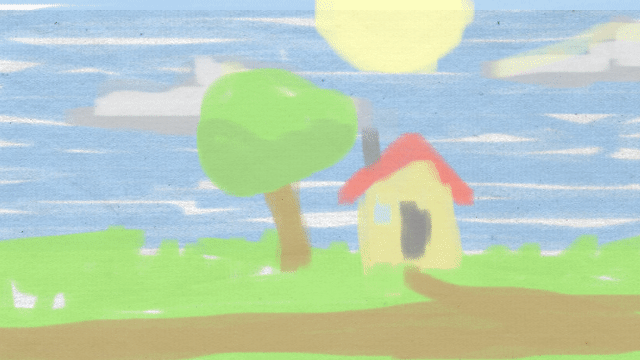 What I particularly like about Animatron Studio is the fact that it allows me to make GIFs from a series of my own images or videos. At the same time, Studio has over 2,200 pre-animated characters and backgrounds, so if I want to make a custom animated GIF, I can do this literally in minutes.
2. Camtasia
When it comes to screen recording and annotating videos, Camtasia might be one of the best tools out there. Its powerful features allow users to demonstrate a product, highlight specific things in the video, add music, and many other cool things.
I use Camtasia for new features announcements. Whenever I need to demonstrate how a feature works, I would create a short screencast and turn it into a GIF for easier embedding on the website. Besides, the same GIF can also be embedded into a newsletter announcing the new feature.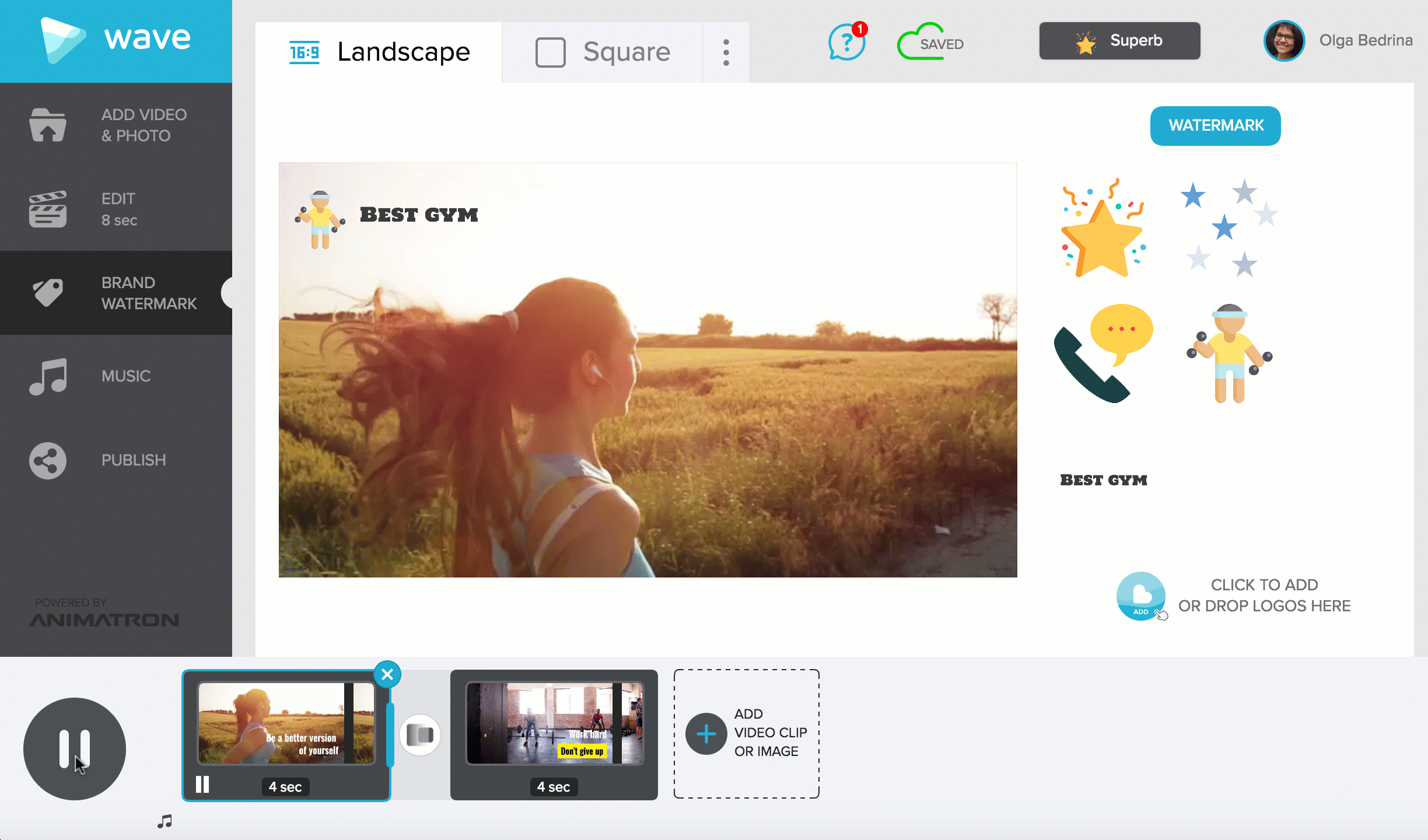 3. CloudApp
CloudApp is a neat application that is installed on my Mac and can be accessed with a simple combination of hotkeys. It allows taking a screenshot, recording one's screen as well as making a GIF by capturing a specific screen area.
The cool thing about CloudApp is that once you made a GIF, it can be instantly shared with other people. CloudApp provides a unique link for each screenshot, screen recording, and GIF made via the tool.
Do you know any other great tools for making animated GIFs? Share in the comments below!