4 Easiest Video Editing Apps You Could Ever Use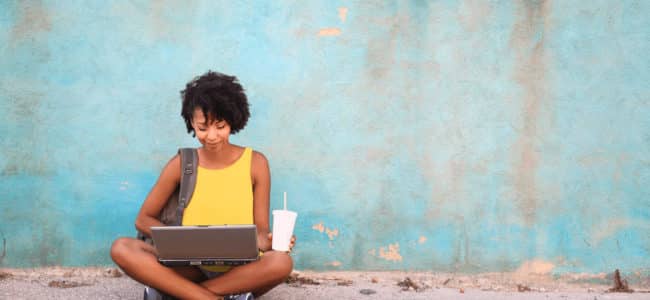 To say that video is something you should be relying on in your modern day marketing campaigns is something of an understatement. In many ways, video is the most powerful weapon in your arsenal – especially when you consider that you'll be connecting with most of your target audience on a mobile device like an iPhone and mobile users can't seem to get enough video content to begin with.
A study by Buffer estimates that in terms of social channels like Facebook, a video usually receives about 135% more organic reach than a comparable photo. Likewise, 73% of surveyed B2B marketers said that video positively impacts their marketing ROI in ways that are difficult to replicate elsewhere. When you also consider that even using the word "video" in an email subject line tends to boost click through rates by as much as 65%, you're looking at a technique that you literally can't afford to ignore any longer.
Thankfully, technology has advanced to the point where you no longer need to be a graphic designer with expensive education and years of experience to craft powerful, compelling videos – especially for social media distribution. With video editing software options like Vont, Wave and others, the process of editing the perfect video isn't just easy – it's practically effortless.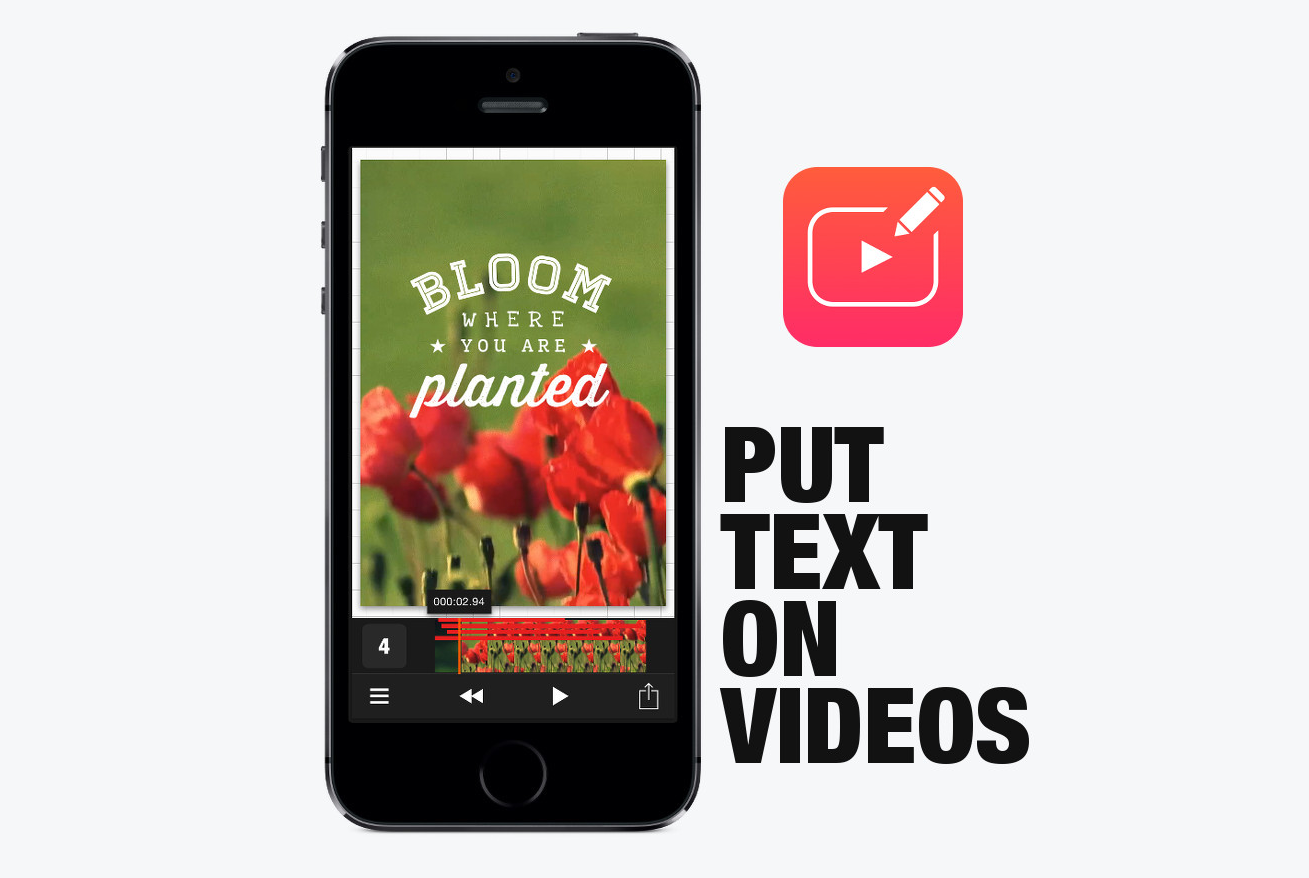 Available in both the Apple iTunes and Google Play app stores, Vont is a powerful video editing tool that allows you to add text to videos in just a few quick taps of your finger. While it lacks some of the larger non-linear editing features of other solutions, if your primary focus for a particular video project is text you'll certainly find a lot to love.
In truth, the only major disadvantage of Vont is that it is intended purely for mobile users. While the mobile platform is an essential one to your current outreach efforts, if you're looking for a solution that allows you to edit with desktop users in mind as well you may want to consider alternatives.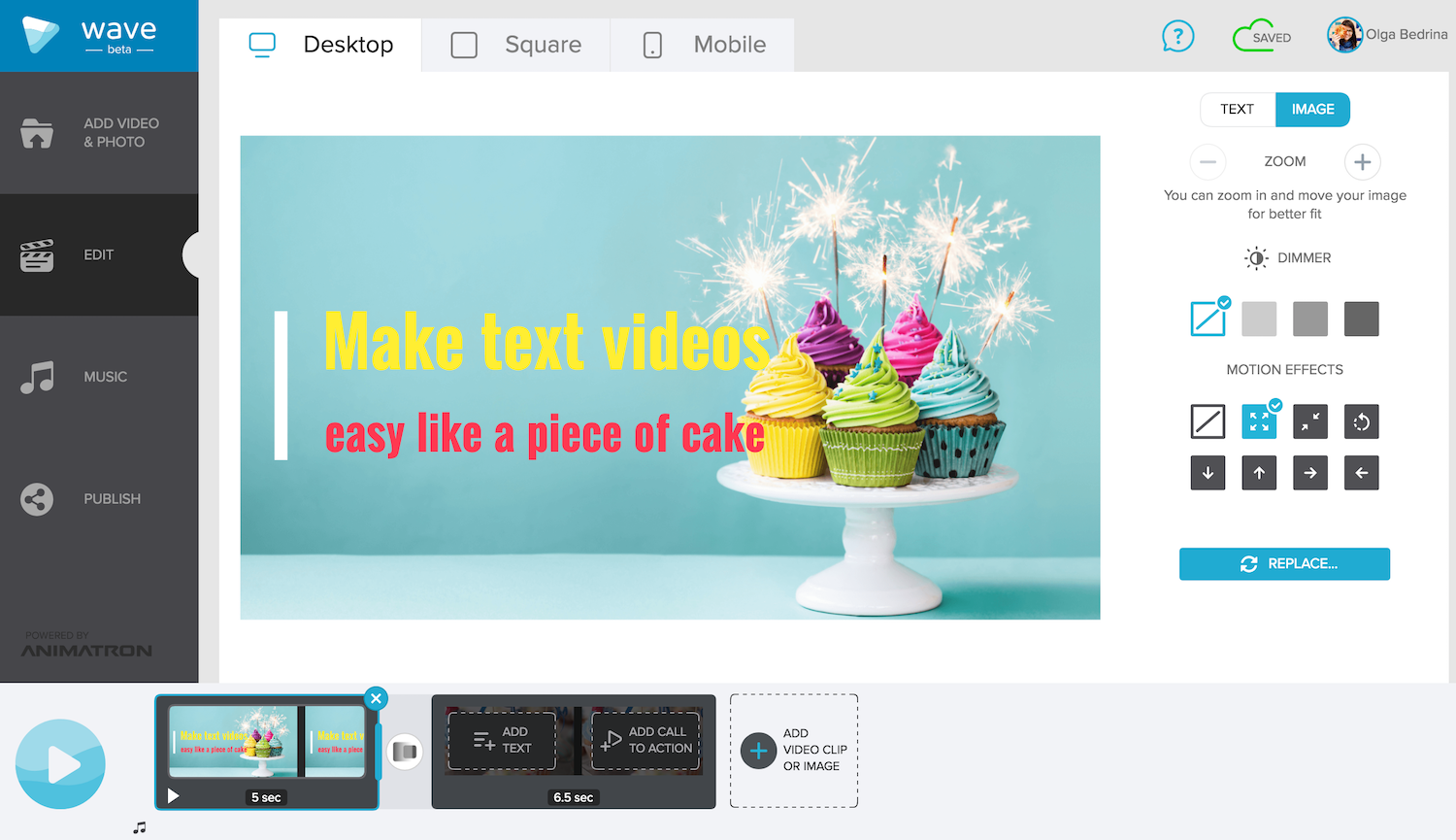 Another perfect option for creating social media videos quickly and on a budget is Wave. Wave allows you both to upload your own video or to choose from over 2.5 million high quality, royalty-free videos, photos and audio clips – whichever is better for the story you're trying to tell.
Using the built-in tools you can bring together all of your various elements into a stunning video in as little as five minutes. Resizing your content for landscape, square or even mobile orientations to maximize social media outreach is as simple as clicking a button. You can even make a Facebook cover video which is the latest Facebook trend you don't want to miss on. You can also add music and add stylish fonts right from the main Wave screen – making it one simple point-of-contact to use to run your entire campaign the way you need.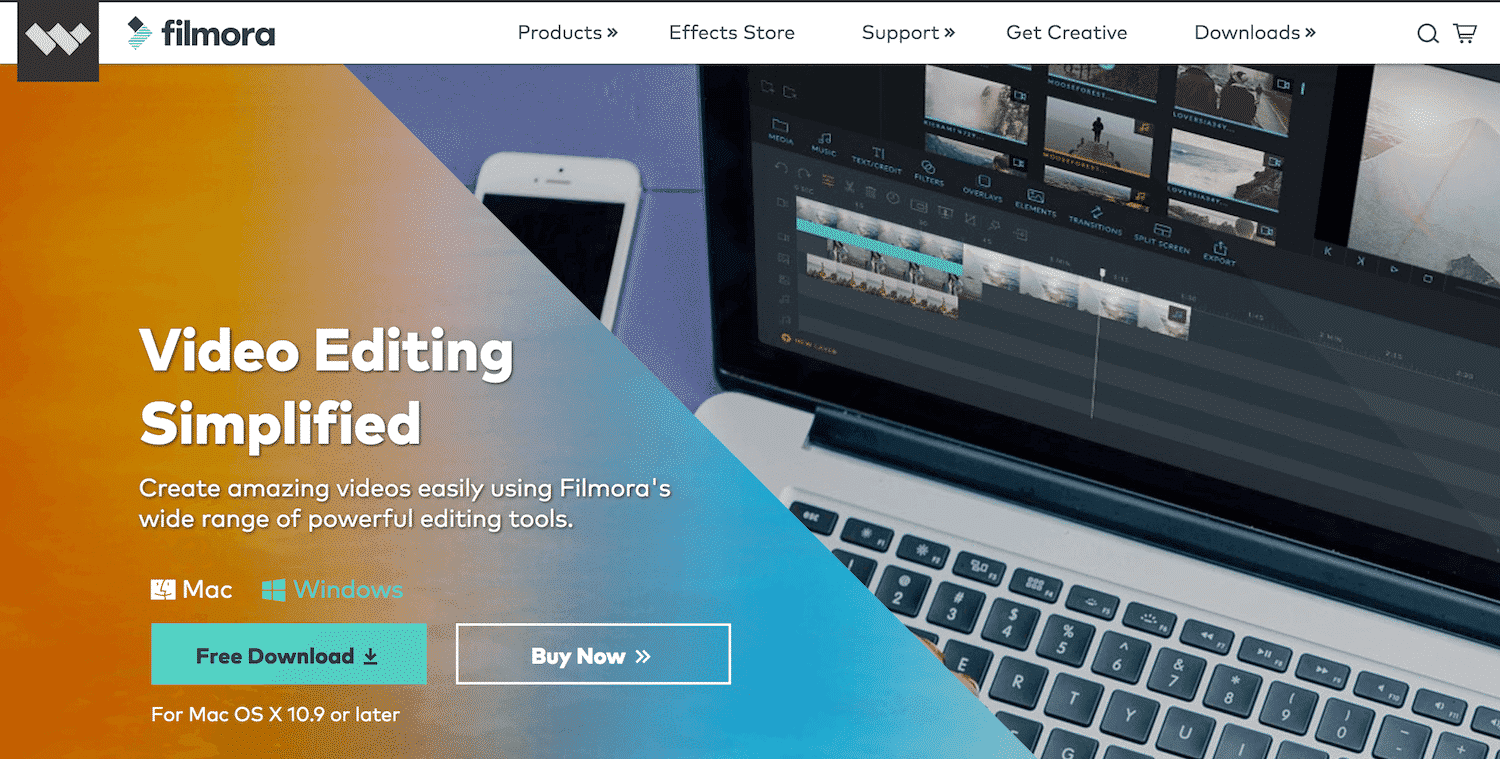 Available for both the MacOS and Windows operating systems, Wondershare's Filmora takes all of the benefits of built-in tools like iMovie and Windows Movie Maker and elevates them to the next level. Filmora allows you to merge, split, trim, crop, cut and even paste video clips together to make your own unique project. It even includes basic visual tools like the ability to adjust saturation and contrast levels – something that gives you a more advanced level of control over the way your projects look and feel.
In terms of disadvantages, Filmora's only major downside comes from the fact that it may very well give you too many options for a video editing software solution. When you start to wade into features like "picture-in-picture" or "split screens" – things that you likely won't be using for content designed with social media in mind – the application can quickly become a bit cumbersome to use. The features that you need are there, but the graphical user interface sometimes makes it more difficult to find them than you might like.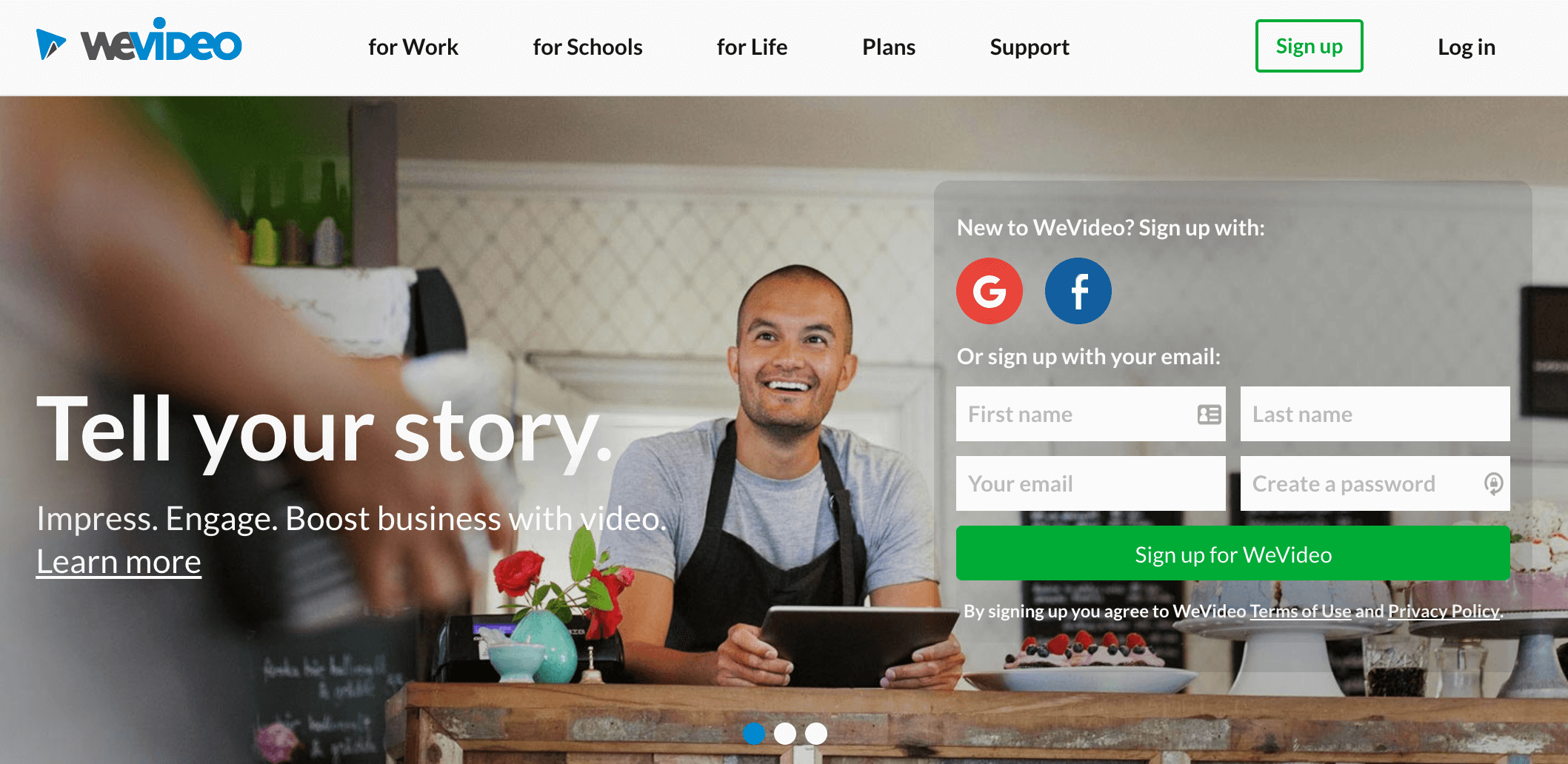 Finally, WeVideo – an advanced video editing software solution that manages to distil everything you need down into one simple user interface. The major benefit of WeVideo is that it is one program that works absolutely anywhere. Whether you're trying to put the finishing touches on your video on an iOS or Android mobile device, are working on a Chromebook in the office or are behind the keyboard of your desktop PC at home, all of the features of WeVideo are ready and waiting for you to take advantage of them.
The only downside of WeVideo, however, is once again that it may give you a little too much control for its own good. Unlike other solutions like Wave, everything in WeVideo must be done manually. If you spend time perfecting a particular format or style for your video, you essentially have to start from scratch with the next clip – automation is not one of its strong suits. While you may love the control that this gives, if you're looking for a solution that will also help you save time you may want to experiment with alternatives. However, this is definitely a small point-of-contention in an otherwise solid solution.