9 Best New Tools Every Marketer Should Try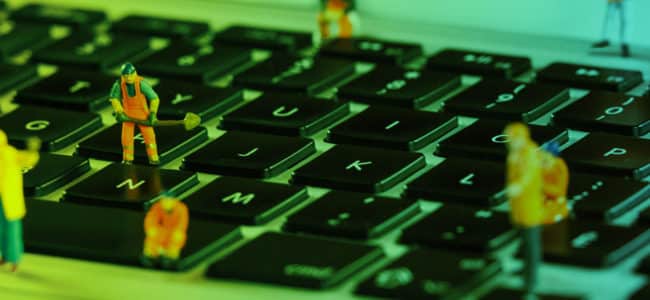 It is quite important for a marketer to always keep pace with the times. Creating digital content nowadays is one the most effective ways to promote a product or just attract customers' attention. Therefore, any new decent tool that makes this process enjoyable and efficient is a real gem. We do not want to hide those from you, so here are 9 best new tools that we think every marketer should try.
9 New Social Media Tools and Apps to Help you DOMINATE in 2018
Here are 9 Best Social Media tools and apps that we think every marketer should try in 2018! These new social media tool will help you improve social media presence to stand out in 2018 Are you still using Canva and Buffer only? Take a look at these 9 tools to boost you Marketing!
"The easiest graphic design tool you'll ever use" – that is how Snappa's creators describe their product. You might think that "the easiest tool" is an overestimation, but making graphics in Snappa is REALLY very simple and fast. What I really like about Snappa is that the process of visual content creation here is thoroughly intuitive, which makes it comprehensible even for non-designers.
Apart from the fact that Snappa contains hundreds of stylish pre-made templates, this tool offers an access to the extensive library of free high-resolution stock photos, which provides an opportunity to be creative almost effortlessly. What a joy!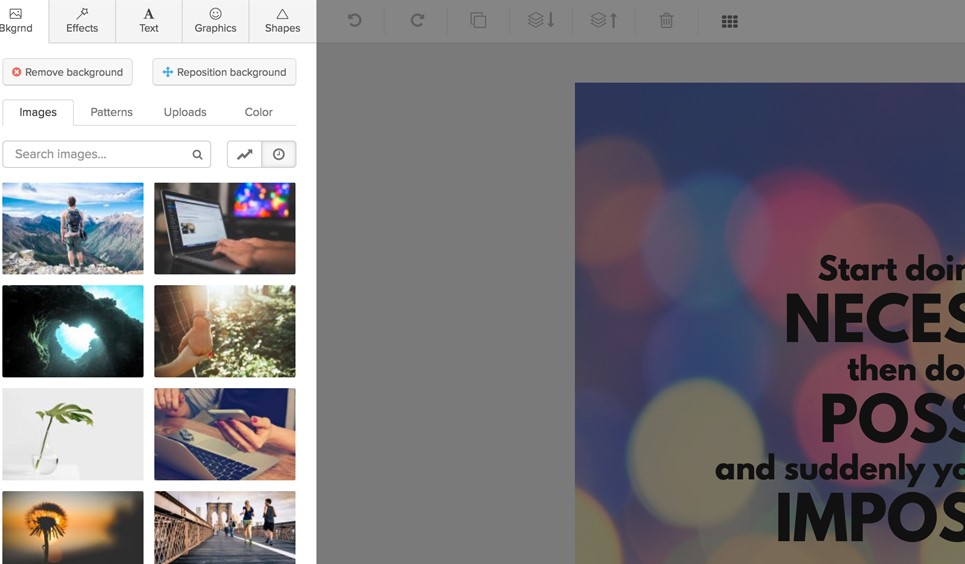 This easy-to-use tool allows you to create original and eye-catching designs for animated posts, digital ads, or print materials. As Crello does not require any special designing skills, it is possible to create a professional looking visual just by using your imagination… and 65-million file image library.
Moreover, Crello is very affordable, so it is an ideal tool for engaging your customers even if you are on a budget. Isn't it awesome?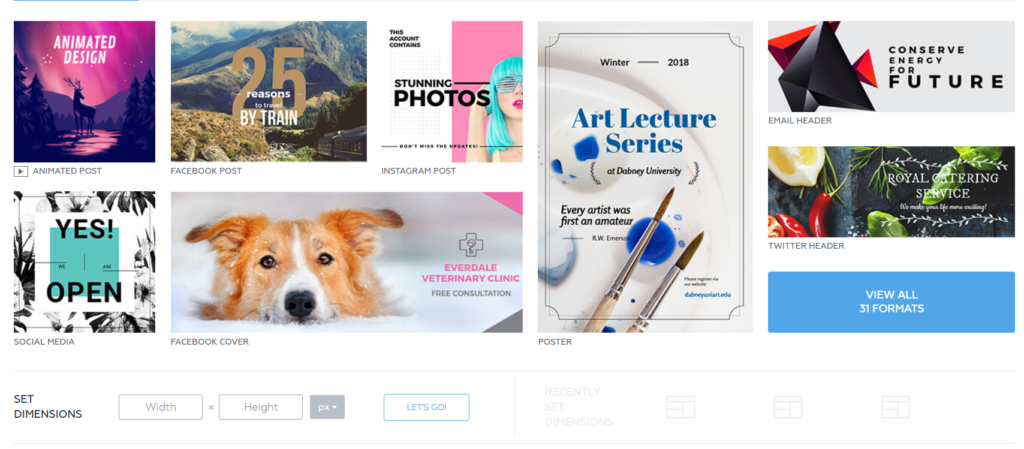 I do not have a right not to mention the product that we at Animatron are really proud of working on – Wave.video. Wave.video is an online tool that empowers to create and post highly engaging social and marketing videos. Using Wave.video, you will be able to create videos by combining provided stock videos with their own footage, text, and images. It is also an easy-to-use tool to optimize and post created videos to various channels.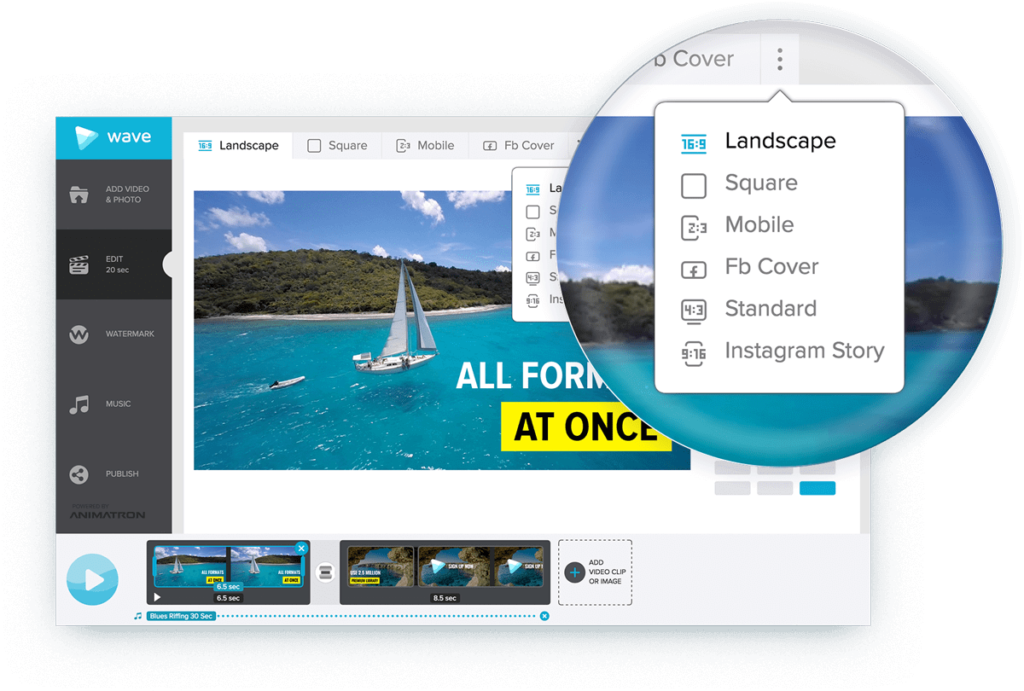 You must have heard before that creating a video for your campaign is a powerful marketing tool and the best way to engage customers. So… why hesitate?
There goes my personal favorite – Bear app. If you ever thought of organizing your notes and prose in a convenient and aesthetical manner, then Bear app is for you. With Bear you will be able to make your writing look great by choosing from various themes and typography options and working with handy editing tools and exports. This app will undoubtedly take your note-taking skills to the next level.
The only drawback of Bear is its' incompatibility with Android devices, but I hope that it is just a matter of time.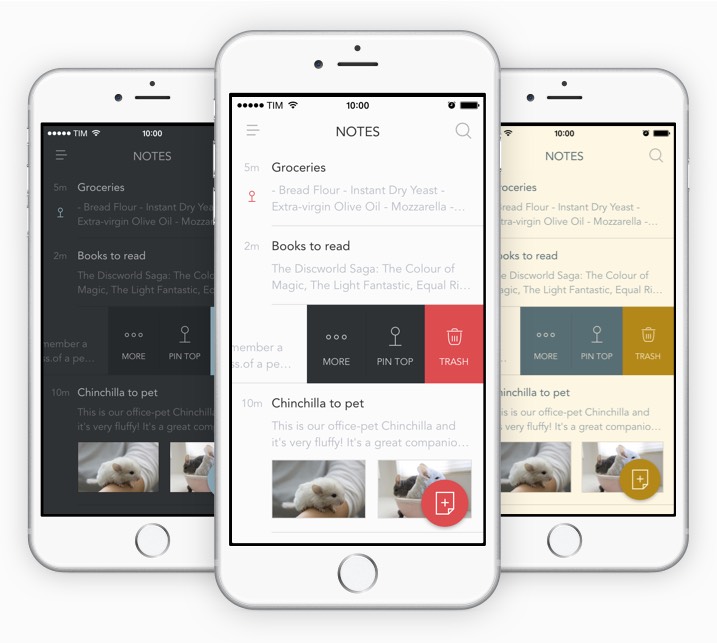 Stencil is another great tool for creating visuals for social media posts, ad graphics, email images, and more. It is easy to navigate and explore Stencil as the interface is very user-friendly and clear. Stencil is built for speed and efficiency, so if you do not have much time to spend on graphics, this tool is absolutely perfect for you. Time-saving approach is what makes Stencil a priceless tool for me personally as I never have this extra time to perfect my visuals. Does anyone?
Stencil also provides 7-Day Money Back Guarantee, which gives you an opportunity to get a full refund within 7 days after purchasing in case you are not happy with the tool. But I bet it is not going to happen 😉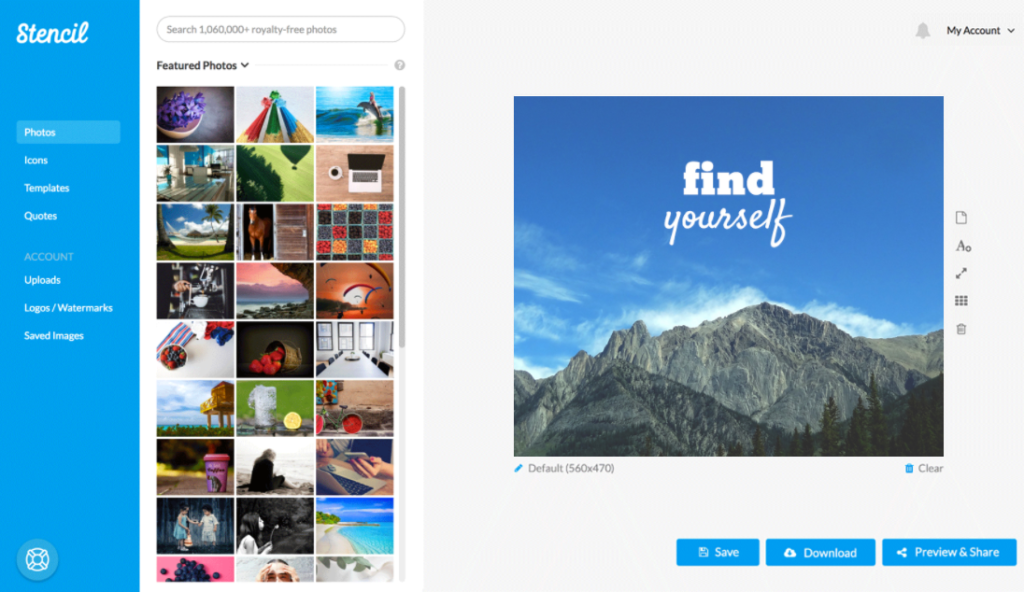 If life throws you a lemon, make a design out of it! With DesignBold you can practically create a design for anything – there are thousands of solid templates for letterheads, resumes, infographic, flyers, posters and many other options that will make you feel like a PRO designer (even if you are not).
Friendly tip – you can find some awesome holiday layouts in DesignBold collection to make your visuals as relevant as never. Am I obsessed with the cosy Christmas atmosphere those layouts bring? Perhaps. Ho ho ho!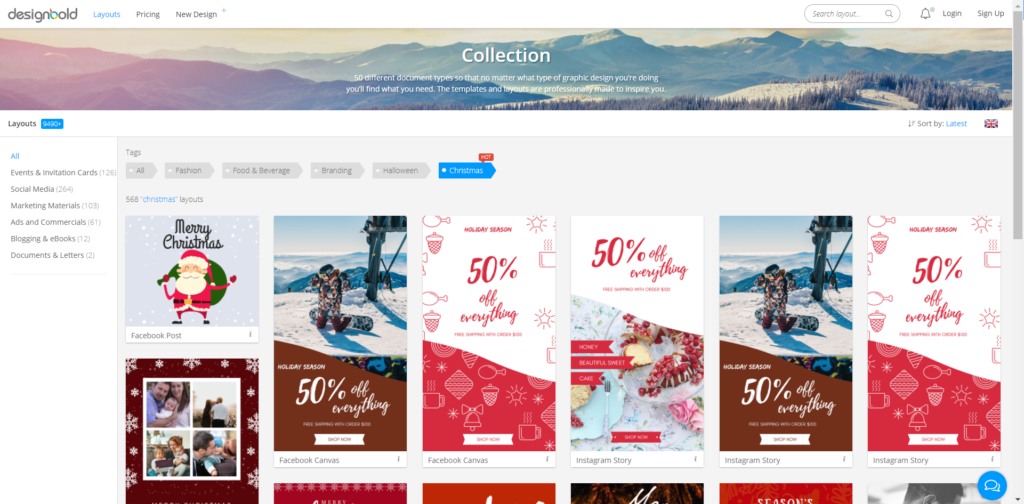 Easil is the DIY Drag-and-Drop design tool that helps you create visual content. As the DIY abbr. means "Do It Yourself", Easil's creators made everything to make you feel no need in professional assistance while creating graphics, posters, animated GIFs, and many more.
If you want to make a visual to be proud of, Easil makes it fun, quick and easy to achieve.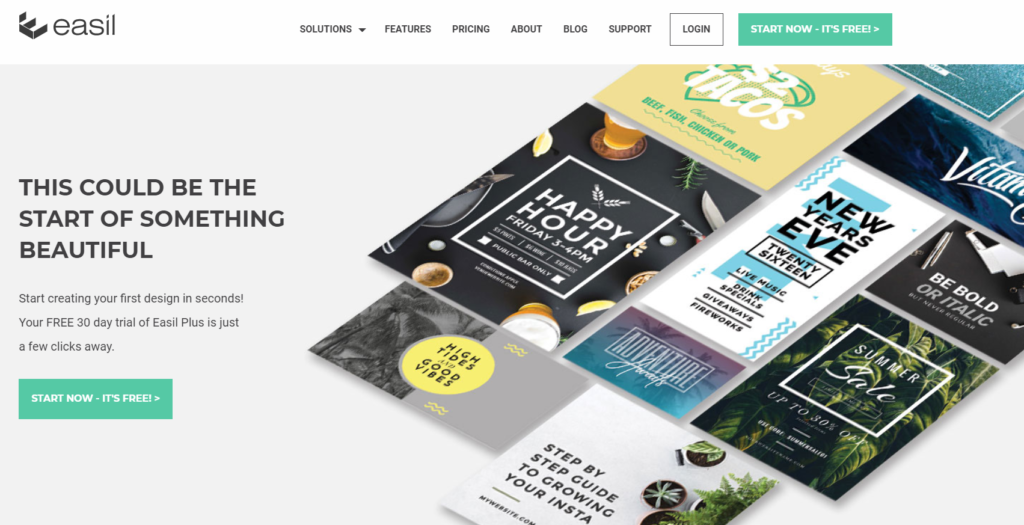 Adobe Spark Post is a tool for creating amazing social graphics made by the digital giants Adobe Systems. There are both web version and mobile app for it, which is very convenient. It is also easy to share anything you create to your social platforms. If you are looking for a powerful tool to develop your "visual storytelling", Spark Post will be the right choice for you.
Besides, it is handy to set your branding in Adobe Spark Post in three easy steps by adding the logo, choosing your brand colors and fonts, and picking personalized templates. You do want your product to be unique and recognizable, don't you?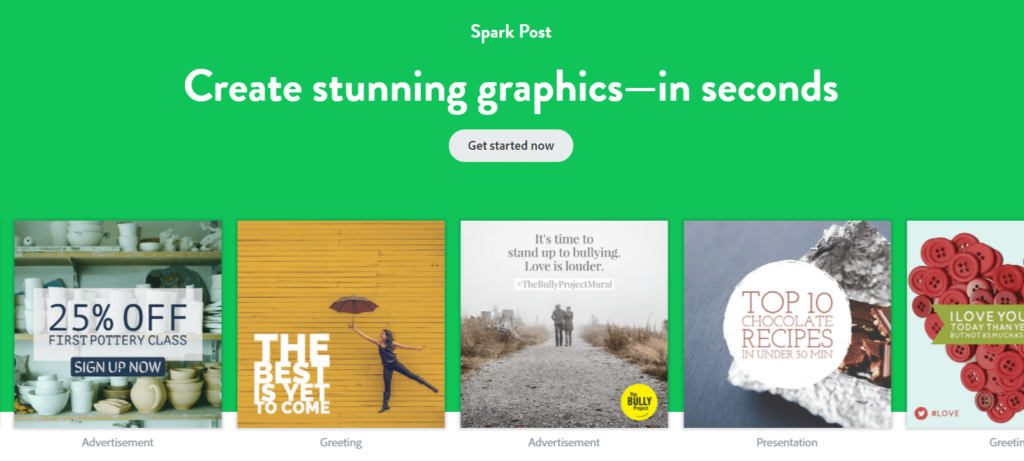 Last, but not least – an awesome tool for bloggers, content creators and e-commerce called Linklay. Using Linklay, you can effortlessly create clickable (or "shoppable") images that engage and convert more sales by adding "click points" over the products in the image. Those click points usually contain product information such as product name, price and link to the website. Send customers from picture to product page in just one click, it is as easy as that!
Bonus tool
There is another tool that I have just learned about. I am sure you have already heard about Canva, an online design tool. But what I didn't know is that they also have an online logo maker. It can help you build your brand identity the quick and easy way, thanks to its intuitive, easy-to-use drag-and-drop design platform that's online and free to use.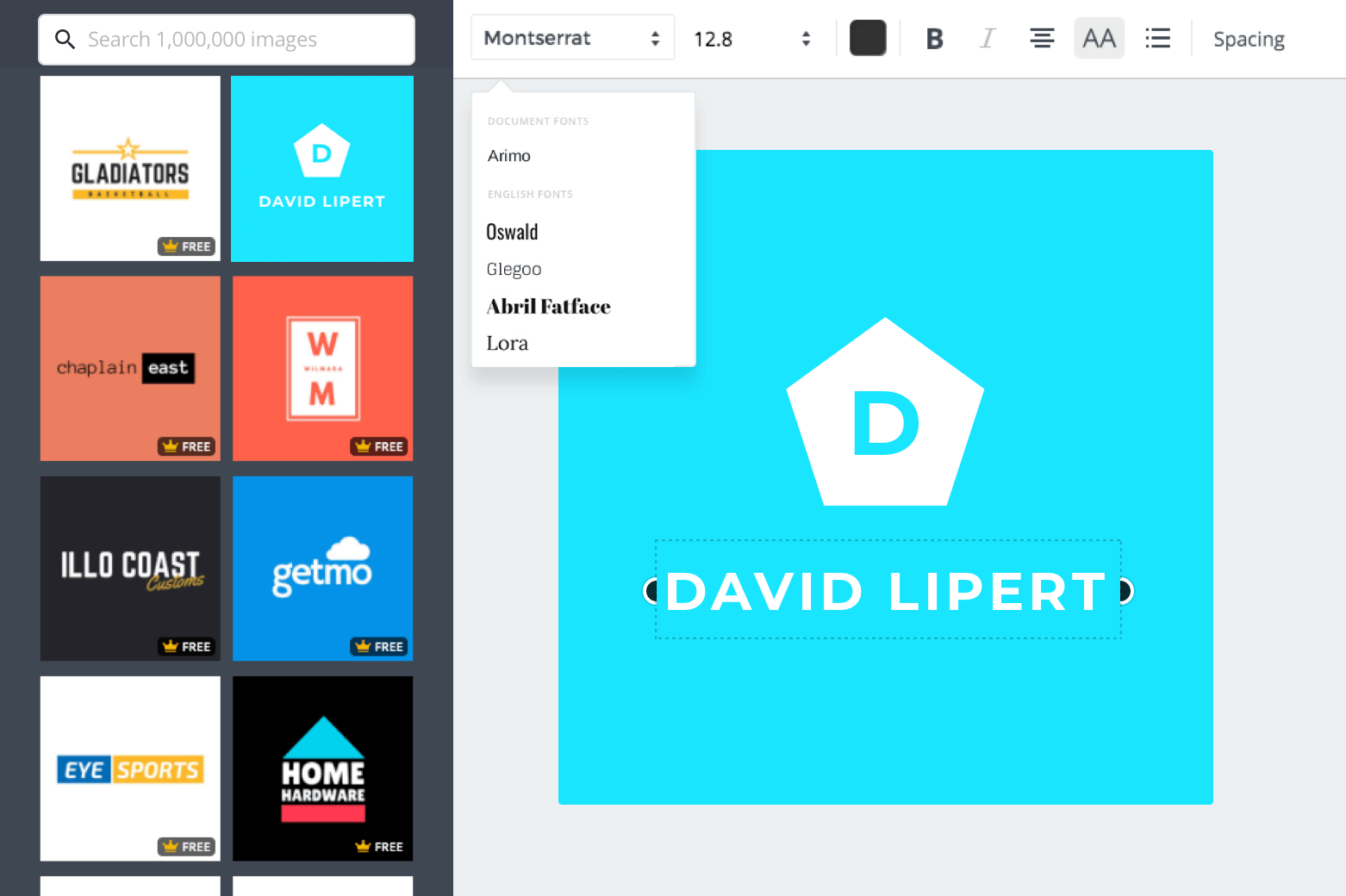 I hope you will find this list helpful! May the Marketing Force be with you.