Articles by Zach Schiffman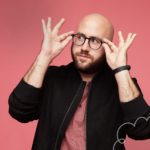 Zach Schiffman is the Founder of Studio Z Photo Booths. With a dual major in television production and entertainment marketing, Zach has cornered for himself a niche market that brings high-end photo and video activations to large brands and companies.
We'll keep you in the loop!
Join 5,000 marketers who read our articles first