Educational Videos in 2020: Making Them Work for Your Business with XayLi Barclay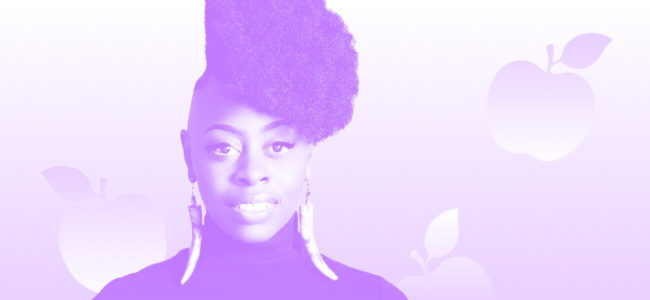 The times when commercials were the only form of video content that brands could produce have passed. These days, influencers, bloggers, and businesses can use videos to inspire, entertain, support, and, most importantly, educate their audiences.
Even though educational videos are very powerful in terms of building a connection between content creators and content consumers, it might be quite challenging to actually turn viewers into customers without being over-promotional. So, we invited XayLi Barclay, a visual content creation coach and Thinkific expert, to discuss what makes a great educational video and share tips on attracting and converting customers with knowledge-based content.
Defining Educational Videos
First and foremost, it is essential to understand what stands behind the term "educational videos" in the business context. According to XayLi, educational videos are knowledge-based content pieces that eventually lead consumers to the desired action. 
What do people need to know before they get to the point of buying from you?
Educational videos offer clients the opportunity to get to know you, your company, and your product better before they make a purchase. For instance, if they see your master classes on YouTube and more personal content on Instagram, by the time they get to your inbox, they are more likely to buy from you. They are perceiving you as a go-to person and the expert they want to work with.
More so, educational videos allow you to clean your conversion funnel from non-perspective leads. When you put yourself out there in front of people explaining what the values of your company are and why you are doing the business, you automatically get rid of people that you can spend your time, money, and efforts on without getting a deal.
4 Brackets of Educational Video Content
XayLi breaks educational videos into four main brackets:
Foundational videos

guide viewers through specific processes. These videos might be great for an online course or series.

Functional videos

demonstrate your product and help it get found by potential customers. 

Financial videos

help to actually sell your product.

Fun videos

introduce viewers to your brand culture and help to build trust for your brand.
When fitting educational videos into your content strategy, make sure "to hit" each of these points.
Making Educational Videos Work for Your Business
There is no doubt that educational videos are helpful and engaging, but how to convert your viewers into customers?
XayLi names four things that will help you reap the benefits of knowledge-based video content:
Give something for free.

Prepare a free video course and promote it with an email sequence that you deliver successively;

Stick to a schedule.

Make a schedule that will structure the way your audience perceives the series of videos (for example, every Tuesday and Thursday at 1 pm EST);

Interact with your audience.

Conduct live master classes to interact with people and understand more of what they want to learn about;

"Sell" your free videos.

Marketers often think that free content can distribute itself, but that's never the case. You need to write a decent sales copy by explaining what people will be able to implement after watching your course and promote it repeatedly across all channels. 
Here is another inspiring idea from XayLi: write down what you are struggling with when doing things that your customers need to do. If you struggle, that doesn't mean you can't teach. It means you can show your way to overcome problems. Also, put these feelings into sales copy. It will help your message resonate with the audience that will watch your videos. 
Over to You
Do you make educational videos for your brand? If not, what stops you from doing so?
Feel free to share in the comments below!