Ghoulishly Delightful Ways to Engage Your Audience This Halloween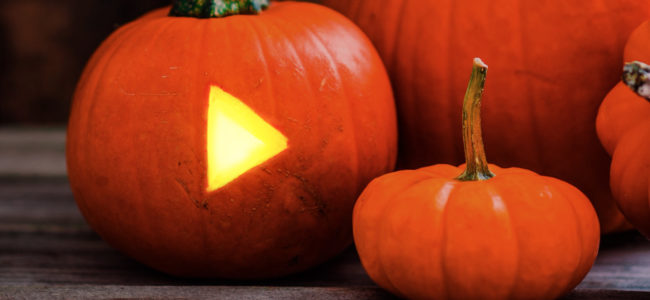 Whether you're a big established brand or a beginning handmade souvenirs maker, you can't miss an opportunity to get into seasonal interaction with your customers, followers and the rest of the world via your social channels. Especially since the most creative season for these practices is just around the corner. ?
But how exactly can brands use the power of Halloween to supercharge their marketing strategy?
Here is where you can use situational marketing to its fullest. The main idea behind it is to create truly relevant messages that your audience wants to hear and will definitely pay attention to. Because of common themes and general social passion, Halloween helps every media to get higher social engagement.
Halloween is this one holiday when brands can get really creative with their marketing. Even if you work in the heavy B2B machinery industry and think that your marketing strategy doesn't leave much to the imagination, with a little use of the Halloween magic, you can build a more emotional relationship with your audience.
Here are some of the ideas and best practices of how you can get started with your creative process.
1. Showcase the dangerous and mysterious tools of your industry
Build trust with your audience by revealing some of the secrets of your work or product. In this short video, LG uncovers the story of how they put their screens in an elevator to show how realistic the video on the screen would look. The result? 40 million+ views on YouTube alone! Now, this is some engagement.
2. Find a ghost in your team. Let her tell her scary story
Do you think you know your team well? Bring out the hidden talents that your colleagues might have. Perhaps, they possess superpowers, know how to cook magical dishes or whisper spells in the form of slogans for your marketing campaigns? Tell the world all about it in the Halloween-ish style.
3. Show your brand's pumpkin carving hacks
People love how-to videos, especially if they are short and fun to watch. In fact, in her comment to the recently published round-up post, Peg Fitzpatrick notices:
Creating how-to videos helps your current customers and new people find your products or services as they search for a way to solve a problem they're having.
This is exactly what BuzzFeed did with this pumpkin carving how-to video. I'd be surprised if they didn't get a lot of viewers from the search "clever pumpkin carving hacks".
4. Play on your customers' fears
As a professional, you are definitely aware of the problems and fears your customers face. And while you do your best to help solve them, Halloween is this time of the year when you can "play" on your customers' fears. This Hootsuite's campaign is a great source of inspiration.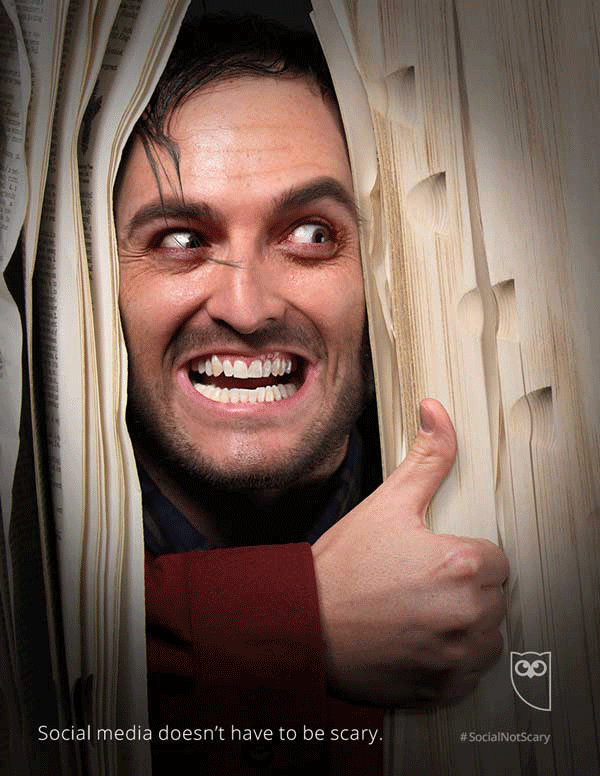 Source: Hootsuite
5. Dress up your social media profile in a Halloween costume
Tune into the Halloween spirit by posting the holiday-related pictures on your social profiles. After all, Halloween is not only about being scary. With bright orange colors and playful lights, it is a great and engaging celebration anyone can participate in – even hornbills at the National Zoo!
Hornbills use their beaks to pick fruit off trees. At #Halloween, their faves are hidden in #ZooEnrichment pumpkins pic.twitter.com/GzDqrlRMem

— National Zoo (@NationalZoo)
You don't have to break the bank to get creative this Halloween. Using tools like wave.video or Animatron Studio, you can easily create your own engaging videos to share on social. Get spooky this Halloween!