How to Brand Videos: 4 Must Do's for Businesses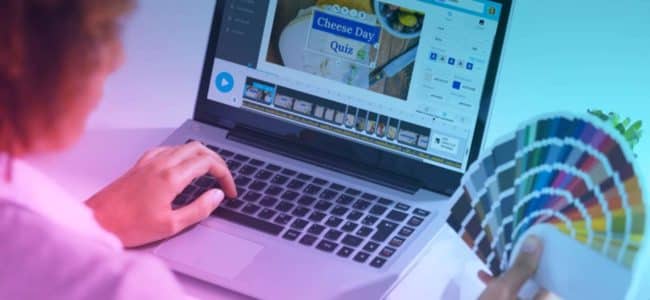 Nowadays, it's almost impossible to think of a successful brand that is not making videos as a part of its online marketing strategy. According to HubSpot, 87% of businesses are using video as a marketing tool in 2019 – and the number continues to grow!
It's no secret that videos are far and away consumers' favorite type of content to see from a brand on social media and other online platforms. Even though the number of videos that are being posted online daily is huge, 54% of people want to see even more video content from brands they support.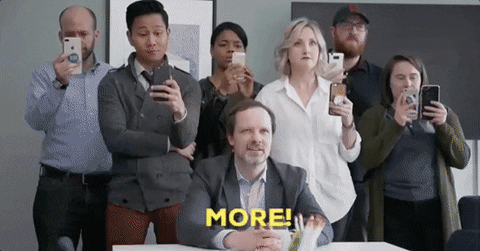 What does it mean for your business? If you're not making videos yet, it's about time to start. And even if you already are, consider creating even more!
Wondering how to make sure that video content represents your business goals and values, and supports the image of your company? The most effective way to do so is to brand your videos.
In this article, I'll discuss the importance of branding in video marketing and how to brand your videos with ease.
Why is it important to brand videos?
We already know that making videos is an essential part of a brand's marketing strategy. But do we really need to brand all our videos? What are the benefits of branded videos?
First of all, branding helps viewers identify your videos at a glance and stop scrolling when they see your content in their newsfeed. One of the most difficult yet important tasks for a brand is to be recognizable. Giving your videos a unique branded look and feel will distinguish your brand from the competitors and other content creators.
Branding your videos helps to establish familiarity with your brand, and hence, trust.
Moreover, branding allows your audience to know what to expect when they stumble upon your video in the newsfeed and hit the Play button. It helps to establish familiarity with your brand, and hence, build trust.
How to Brand Videos: 4 Must Do's
Add a watermark
A watermark is a logo or any other branded sign that is displayed throughout the whole video. A watermark not only helps to protect your videos from copying but also increases brand awareness and makes your content recognizable at a glance.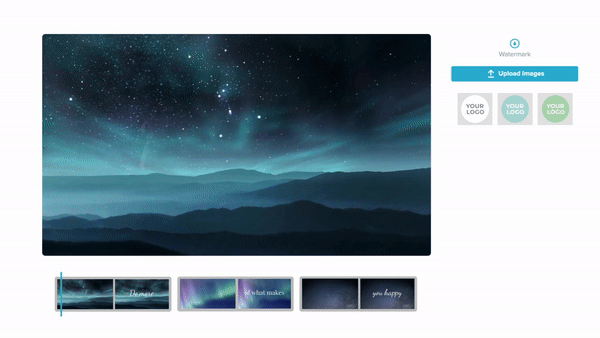 Here are some helpful tips on adding watermark to your videos:
Make sure your watermark doesn't obstruct the footage

Use the right file format (PNG is preferable)

Don't overlap text with your watermark
How to add a watermark using Wave.video
First, create or open a project in Wave.video, go to the editor, and head over to the step "Watermark". Then, upload the image you want to be displayed as the watermark.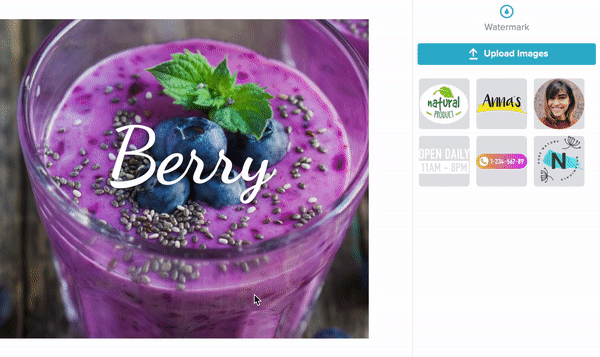 Once the watermark is uploaded, click on it to make it appear on the canvas. You can adjust the position and size of your watermark. Drag the watermark around the canvas to choose the perfect position and drag the corners to resize it.
Pro tip: if you don't have a logo yet, use online services like Logaster to create a new logo in minutes.
Pay attention to visuals
The general style of the assets you use should align with your company's style. If you're using stock video clips and images, make sure to select assets that match your brand's aesthetic and content standards. If you're filming your own video clips, try to be consistent in terms of the style, lighting, and setting.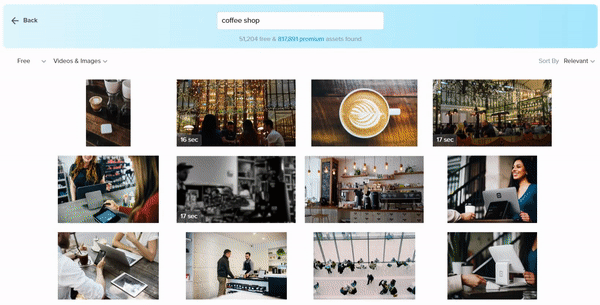 When picking assets for a video, ask yourself the following: Would I use this video clip or image on my website/blog/social media? If the answer is a confident "no", then consider replacing this visual.
Pro tip: when searching for stock footage, make your search phrase as exact as possible. Also, use filters to tweak the search to exactly match your needs. You might get much fewer results, but they will be highly relevant.
Stick with brand colors and fonts
Colors and fonts are an essential part of a brand's marketing strategy. They visually differentiate a product from the competitors and help to form a certain attitude towards a brand.
This principle applies to videos, too. When you consistently use specific brand colors and fonts in videos, viewers start to associate them with your company. It helps to increase brand awareness through videos and make your content more visually appealing and professional.
How to set brand colors and fonts using Wave.video
Wave.video brand manager makes it easy to create brand presets with specific colors and fonts.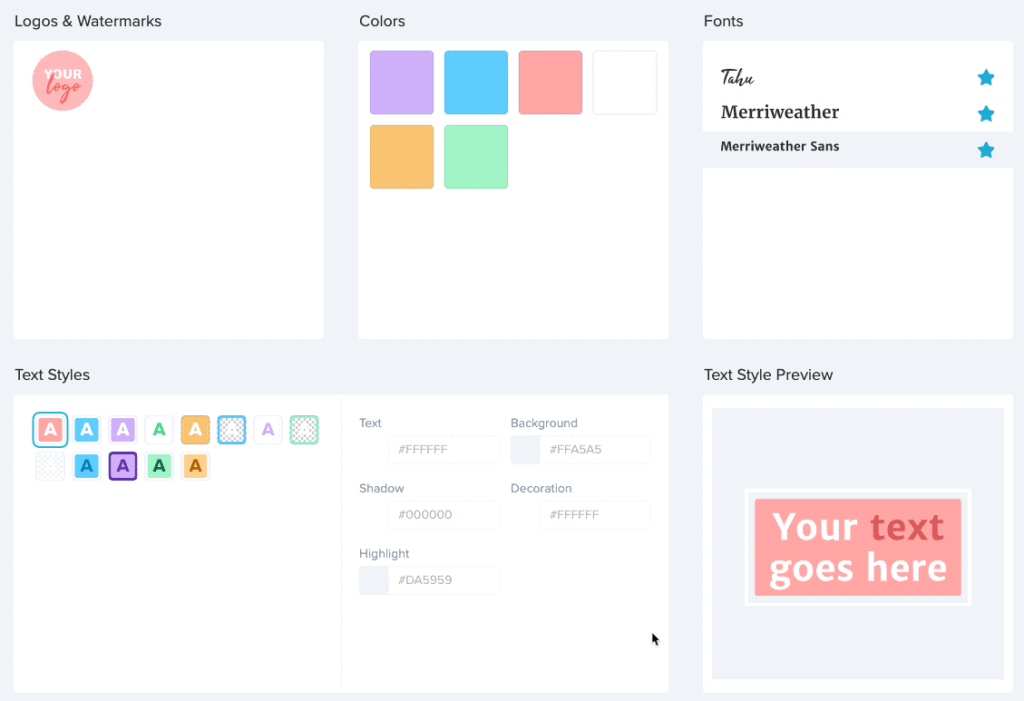 To manage brand colors, move your mouse over the "+" icon in "Colors". There, you can use the palette to choose a hex code, or simply copy and paste the desired hex code.
To customize your fonts, click on "Choose fonts". From there, you can choose from any of the 300+ Google fonts Wave.video has available, or upload your own if you'd like.
Create branded intros & outros
A video intro is one of the first things your viewer will see as the video starts, and a video outro is the last one.
Viewers may decide whether or not to continue watching the video and then check out your other content based on these scenes alone. Intro and outro must make an impact to get viewers to return.
Therefore, creating branded intros & outros for your videos is a must. Keep the following things in mind when making them:
Be mindful of the length of your video intro & outro – don't make it too long or short;

Keep your main message clear and concise;

When editing, use your company style guide.
Pro tip: Use Wave.video intro & outro templates to save time on video creation. To customize a template, open it and click on the "Edit template" button next to the preview. This template will be added to your projects.
Summing up
Branding your videos is essential for increasing brand awareness, building trust with an audience, and establishing familiarity with your company through video content.
Good news: you don't have to be a professional graphic designer or an expert video editor to brand videos. Use an easy-to-use tool like Wave.video to include the described branding elements into your next video and reap the rewards of your work.
Are you branding your videos? Let us know what works best for your content in the comments below!