How to Create Compelling Videos That Convert on Instagram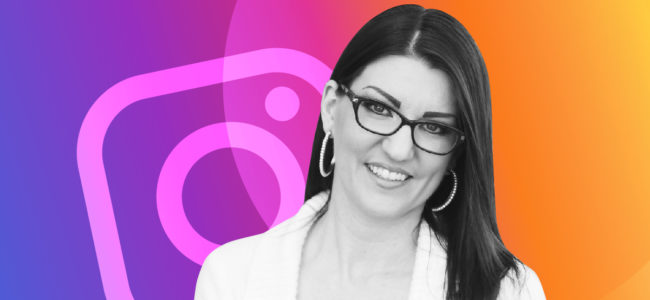 In today's online marketing world, the push to create video content is more than prominent. It seems like everywhere you to turn or anything you read is telling you to create video content in your marketing strategy. And while that may seem overwhelming, the reality is that social media users are digesting video content and it's vital to create the content they want.
In today's online marketing world, the push to create video content is more than prominent.
The challenge I think many businesses face though is the pressure to create long, content-rich videos. This can be scary, daunting, and even expensive to produce. Instagram video, however, gives you the ability (forces you actually) to focus on creating short-form content. Instagram videos cannot exceed 60 seconds and Instagram Story videos are capped at 15 seconds. So there's no better way to dive into video marketing than to test out short form content on Instagram! 
In addition to this, Instagram has seen an exponential increase in video views and watch time. Instagram reports that they have seen an 80% increase in time spent watching videos, year over year. They have also seen a quadruple increase in the number of videos produced since 2016.
With the popularity of video views and the numerous tools Instagram has available to you to make awesome videos, there's no better time to start using these videos to drive engagement on your profile!
Tips for Short Form Videos
When you're considering creating videos that are less than a minute long, or even only 15 seconds long, it's super important to have a good plan for each video. Here are some tips to maximize your videos:
Start out with a bang! Ditch the boring intro or monologue about who you are. Get right to the message.
Incorporate brand identity throughout and/or early. Have your product or logo as a prop in the video so that it's obvious who you are – without having to say it.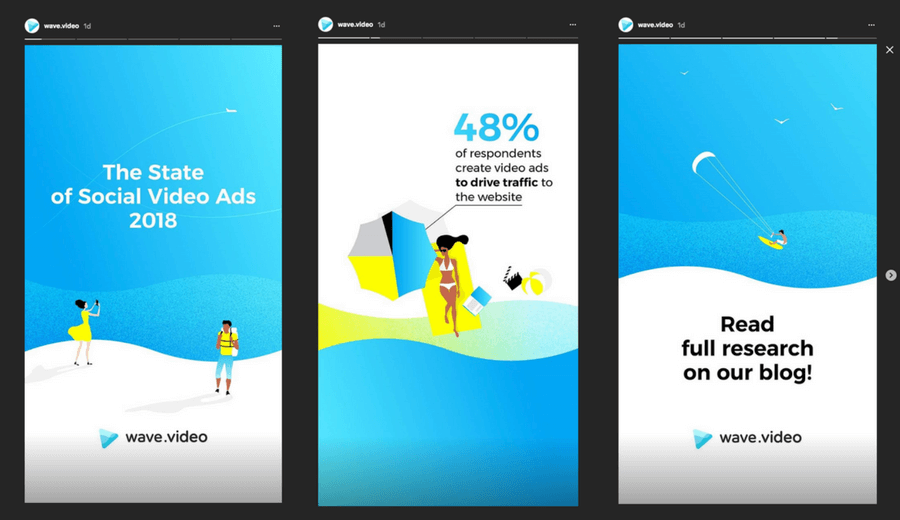 Wave.video uses brand colors, fonts and logo in their Instagram Stories
Stick to one topic. Don't make it complicated – keep the entire video around one theme, message, or topic.
Prepare for no sound. Many short-form videos are watched without turning on sound so if your video can be viewed in silent mode and still convey the message, that's a win! If it does require users to turn on the sound, encourage them to do so with a sticker or sign or text to turn it on.
But have good audio if you do! Nobody wants to listen to bad audio. Ensure you have the tools or location to record quality audio without distracting background noise.
Shorter is better! Just because you can record a minute length doesn't mean you should. If you can convey your message in 20, 30, or 40 seconds, do that instead.
Creating Quality Instagram Videos
When it comes to producing videos for the regular Instagram feed, you can either shoot the video directly within the Instagram camera, or you can upload a previously filmed video.
When filming directly within Instagram, select the + button from the home screen and choose the "Video" option. To record videos, simply press and hold the circular trigger button.
When you stop holding the button, the video will stop filming. You can even get creative and use this technique to create stop motion or spliced videos of different components all within one video.
Get creative with Instagram Stories by making stop motion or spliced videos of different components all within one video.
If you record a section of video and you don't like it, you can simply tap the "delete" button beneath the trigger button to delete the last segment that was recorded.
Each video must be at least 3 seconds in length and no more than 60 seconds.
When you have finished recording your video, select next to edit your video. You can choose from any of the Instagram filters to add brand styling to your video.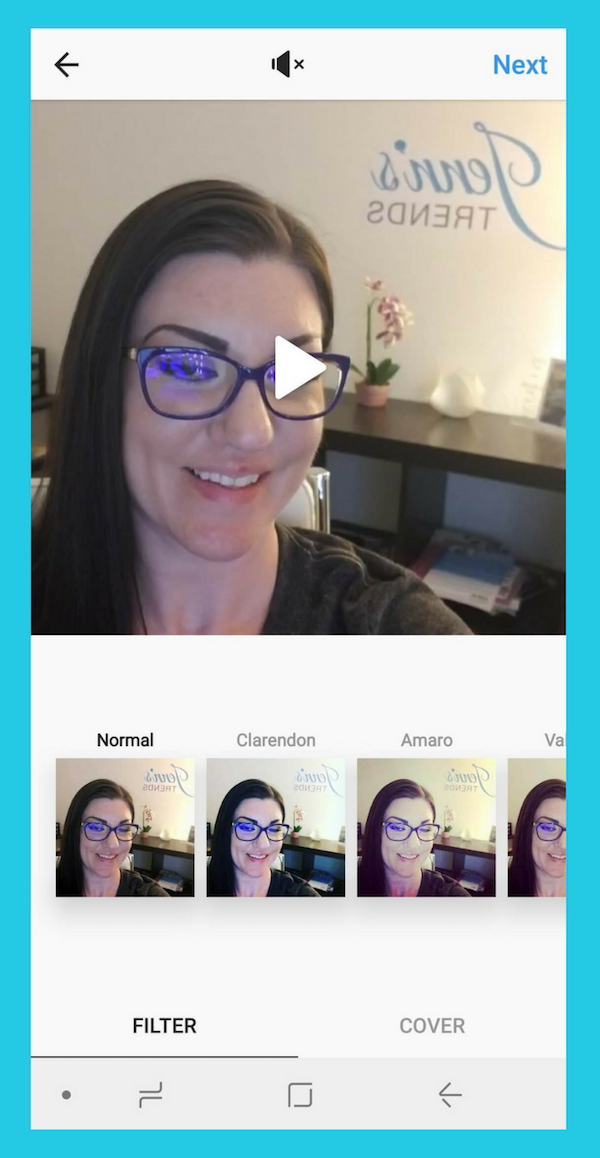 Edit your video with filters to produce the best brand styling and effect for your video.
You also have the option to edit the video cover and I highly recommend you do this. The first frame of the video is rarely the best frame to use.
When your audience is scrolling through the feed, this cover image is what they'll see first so having a powerful image is much more valuable than a blurry, awkward, or confusing image.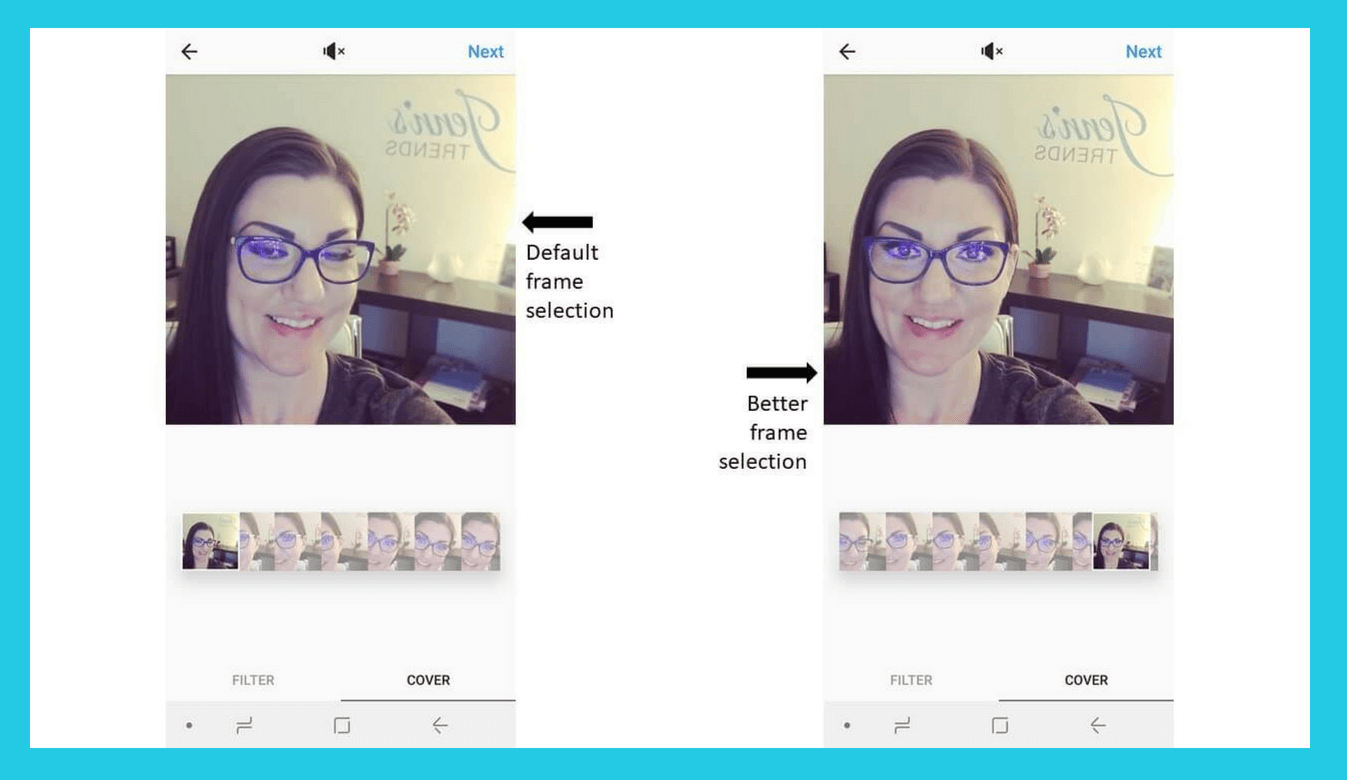 Select a good frame of the video for the cover image to put a better quality image in the feed of your audience.
To upload a previously recorded video, choose the "Gallery" option from the upload screen and select the video to upload. If you have impactful short videos that you've created with Wave.video, these are perfect to upload to your Instagram account!
Tap Next to select a filter and a cover frame for the video. You can also choose to trim the video, cutting off any part of the beginning or end of the video.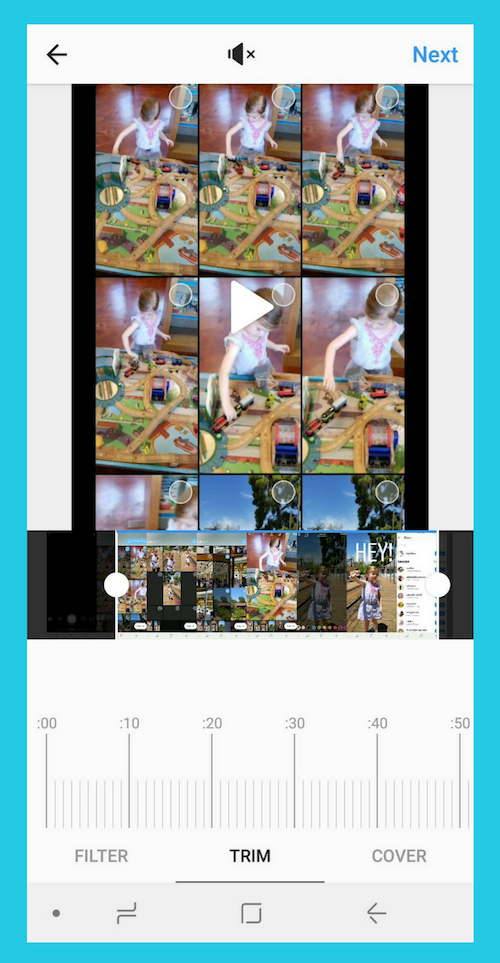 Use the Trim feature to remove any unwanted parts from the beginning or the end of your uploaded video.
Finally, always make sure you include a powerful caption with any video you upload! It should talk about the video, provide a reason for people to watch it and to take action!
Creating Quality Story Videos
Instagram Story videos are super short! They are a max of 15 seconds and can be as short as a single second. These videos are meant to be short, fun, and timely so plan your content strategy around this.
Take advantage of the built-in video tools to create fun animated videos like Boomerangs, Super Zooms, or Rewind videos. These video styles are all quirky, fun, and designed for short content.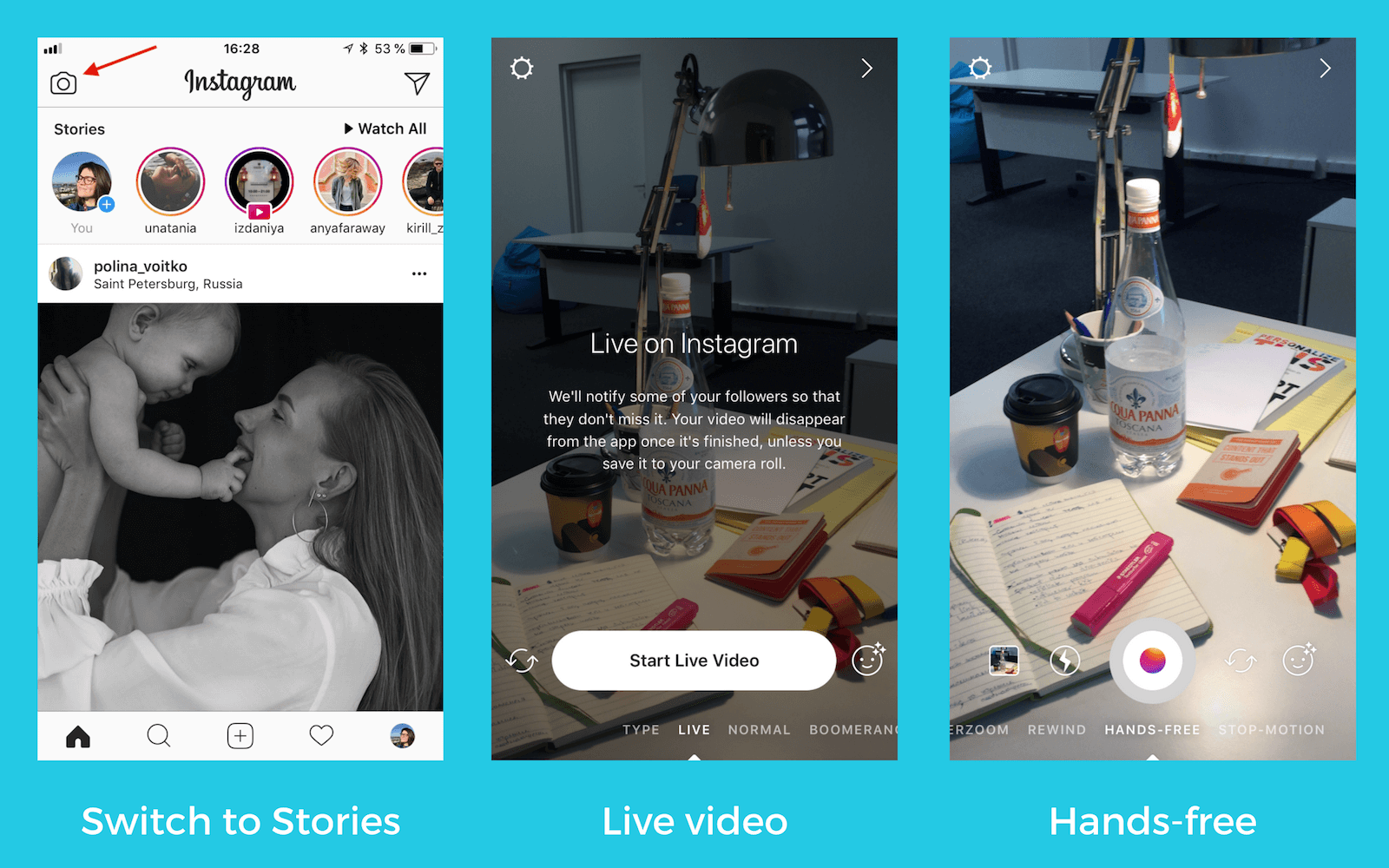 Play with different video functions within Stories to create entertaining video content.
You can also press and hold the trigger in "Normal" mode to record up to 15 seconds of video. And there's a "Hands-Free" option to record without having to press and hold the trigger button.
While Stories can be a little more raw than the regular feed, it's still always a good plan to get quality video and audio with good lighting and sound.
There's also the option to upload a pre-recorded video to your Stories. Since most of us don't record video in such short bursts, outside of Instagram, it can be smart to create short tips or information posts in your Wave.video dashboard which are already formatted for 9:16 format with bold text, great images, and even music to draw attention.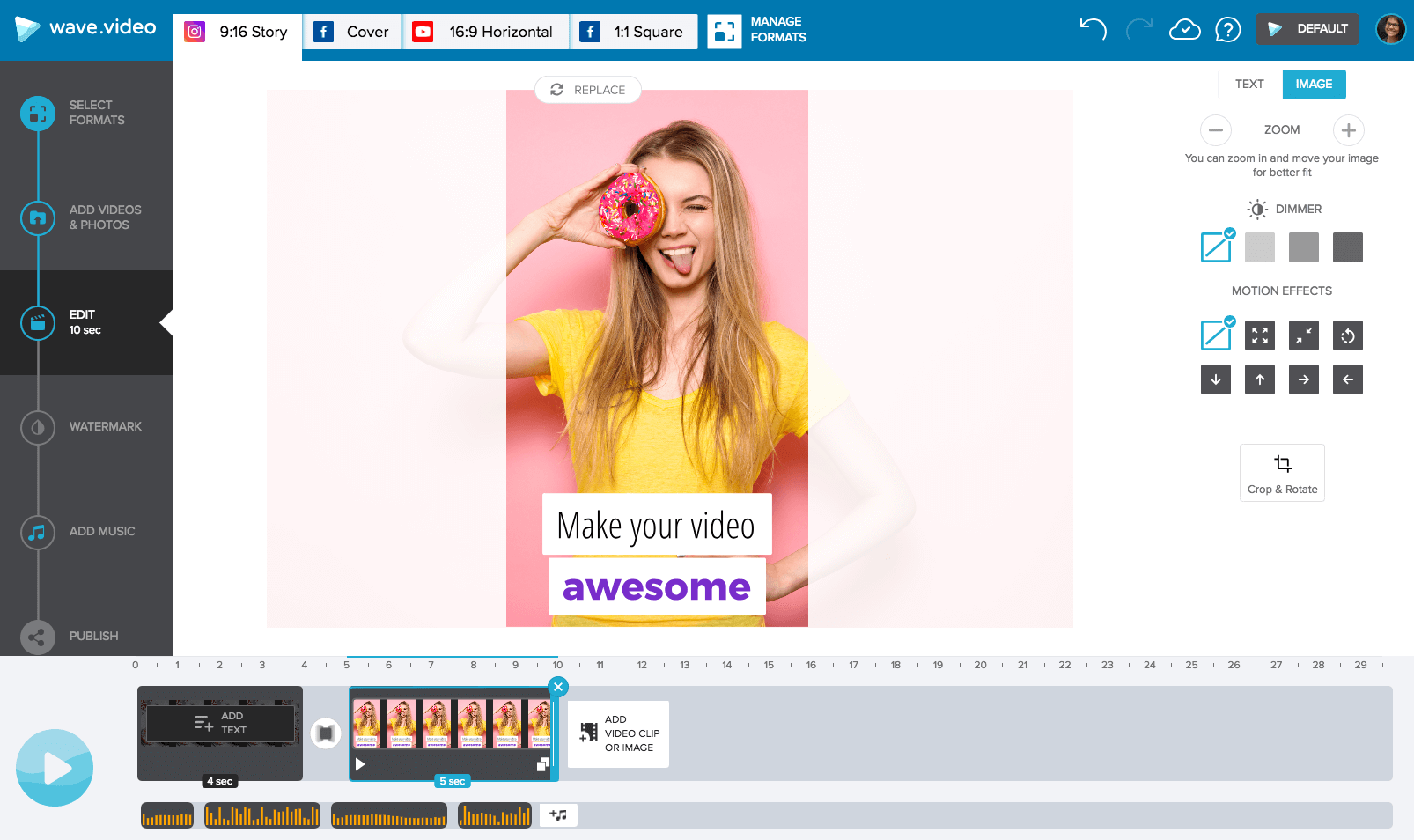 If you have longer videos that you want to crop into 15-second intervals to use in your Stories, apps like "Continual", available for iOS in iTunes can make it easy to do this.
After shooting or uploading your video, you can always add stickers, text, hashtags, and more doodles just as you would any other Story post. Stay true to your brand styling with edits that match your other Story uploads.
Conclusion
I hope you realize now how easy it is to embrace video with Instagram. Get creative and have fun! Using these tips for quality videos will help you to drive more views, clicks, and actions from your videos. Plus, the more you get comfortable with short-form video, the more your whole video strategy will develop.
About the author: Jenn Herman is a social media consultant, speaker, and globally recognized Instagram expert. She is the forefront blogger on Instagram marketing and her blog, Jenn's Trends, has won the title of a Top 10 Social Media Blog in 2014, 2015, and 2016.
Through her blog, consulting, and speaking Jenn provides tips, resources, and training for small to medium-sized businesses that need to structure their social media strategies. Her business background includes Administration, Sales, Human Resources, and Marketing and she enjoys bringing all these skills together to help you grow your business.
Jenn has been featured in Inc., Fox News, Yahoo Finance, HuffPost, The Verge, CBS Radio LA, and numerous other podcasts and publications. She is the author of "Instagram for Business for Dummies", "The Ultimate Beginner's Guide to Instagram" and "Stop Guessing: Your Step-by-Step Guide to Creating a Social Media Strategy".