How to Find and Select the Best Stock Footage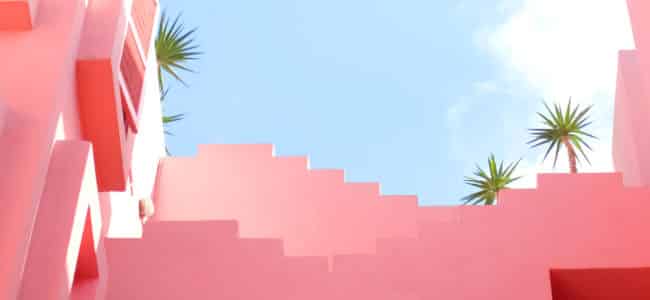 What comes to your mind when someone says "stock footage"? I instantly imagine people sitting in a call center, with blindingly white teeth and impeccable smiles. Just like this one…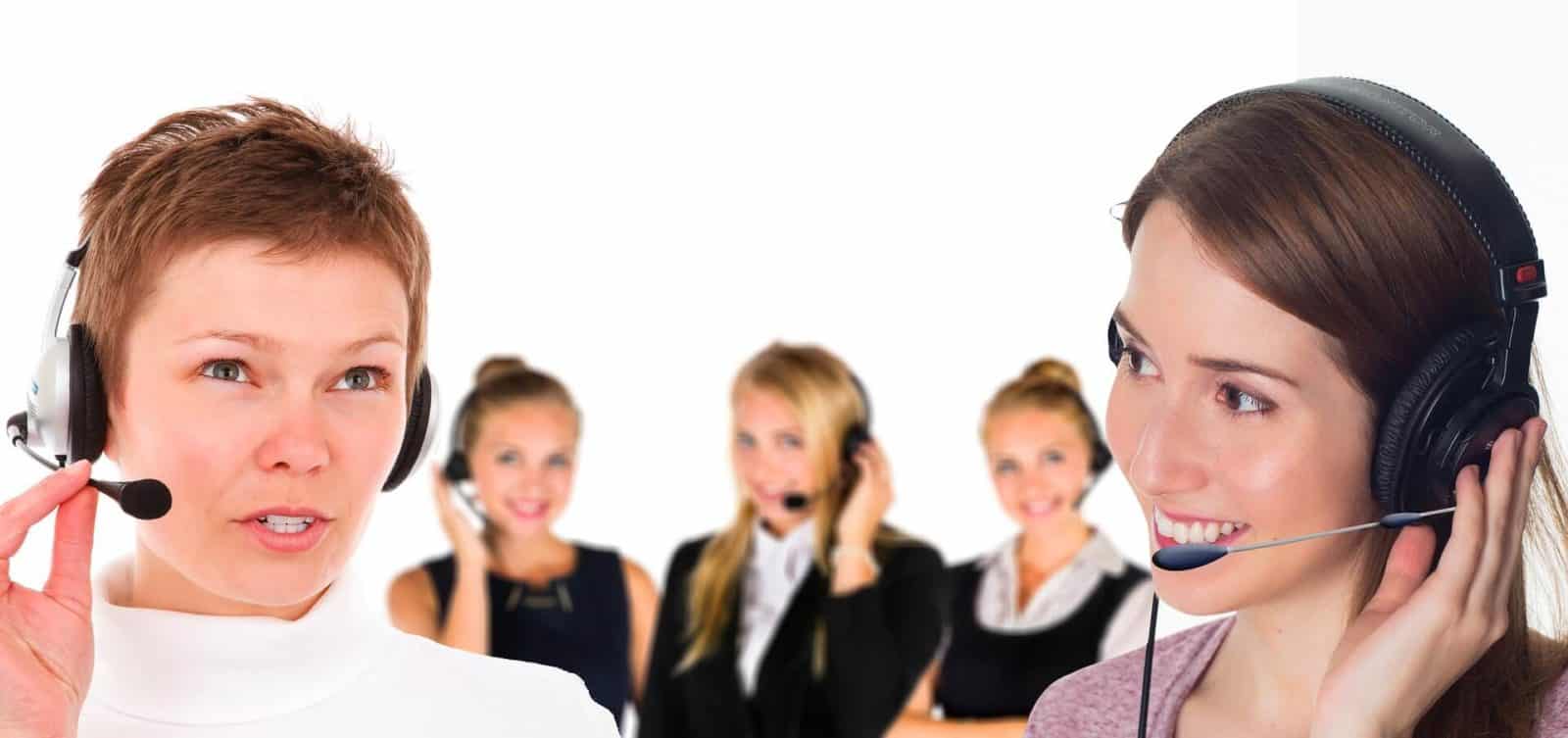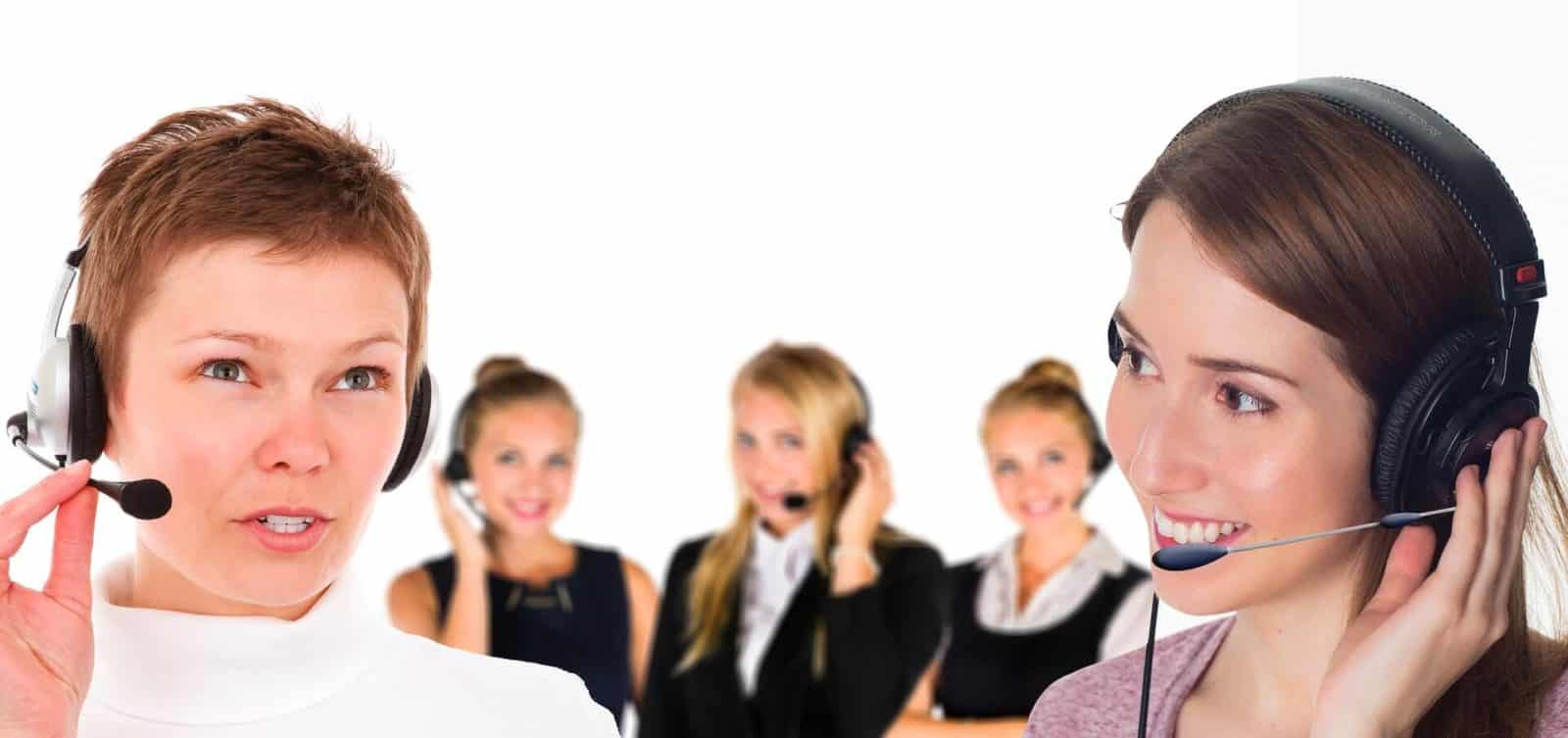 Kudos to pixabay.com for the image
The problem with this stock footage is obvious: it's too stocky. You can't possibly create a decent video or a presentation with images and video clips that look this artificial and unnatural, even if a promo video for a call center is exactly what you need to make.
Another problem is that this is what you get when you type in "call center" or any similar generic term. Finding the right image that would convey the idea without being too stocky is a daunting task.
So, the question is: how can I find and select the best stock footage?
One immediate answer would be to head over to big stock footage providers like Adobe. Unlike free websites like Pixabay, they have more resources to provide users with quality content. However, even with if you have an extra buck (or a hundred, more like) to spend on stock footage from Adobe or Shutterstock, you will still need to know how to find the right image or video.
What is the best way to search for stock footage?
Here are a few tips from Maria Cherepanova, our full stack designer here at Wave.video.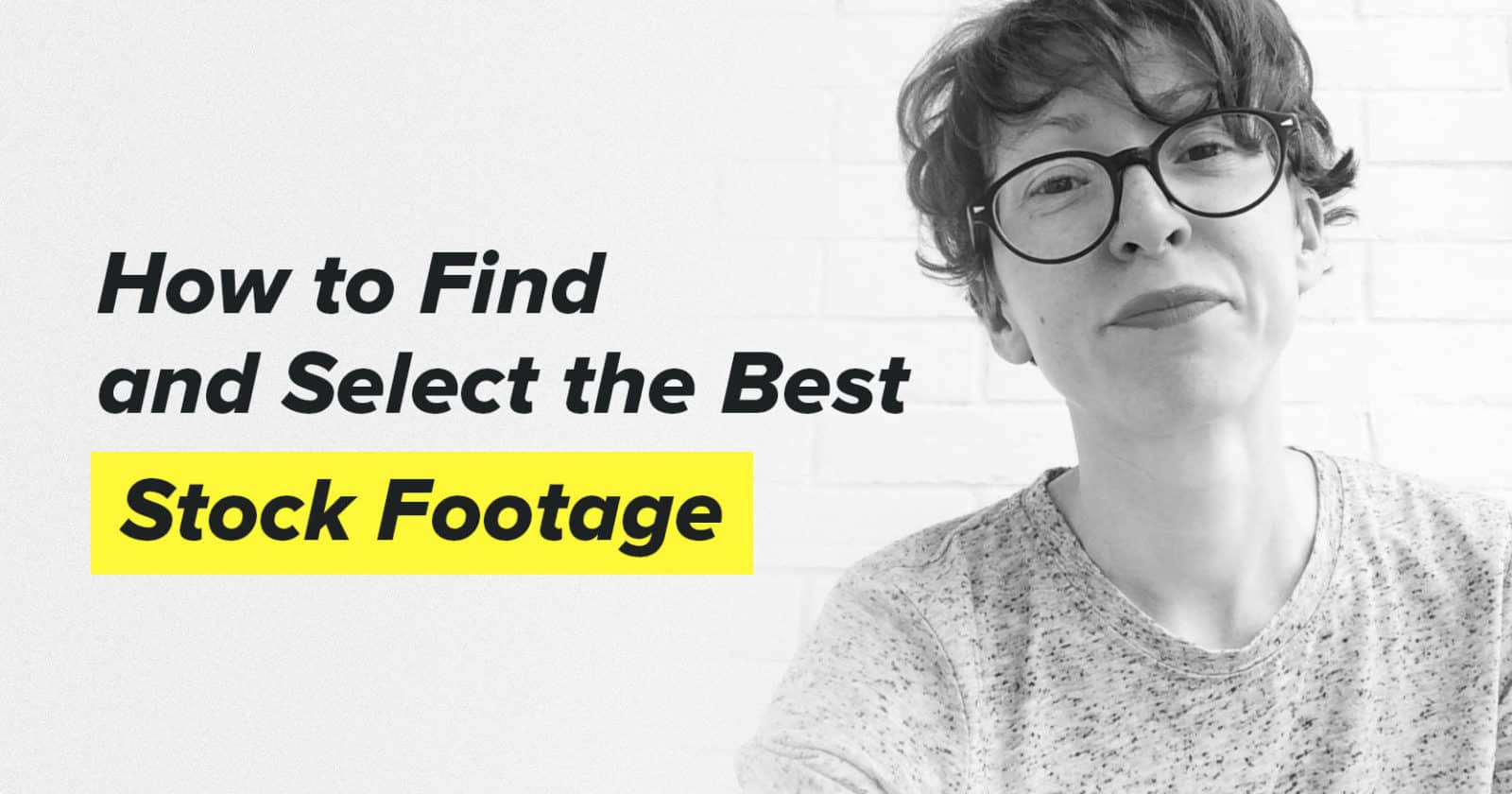 How to Search for the Best Stock Footage
When creating a video, you probably already know what it should look like; you have an image pictured in your head. The more detailed the image, the better. The task is now to transfer this image into a search word for a stock provider.
So, here's the first tip: be as exact as possible.
For instance, you are making a video with people sitting in an office. Try making your search as exact as possible. Don't just search the term "office people". Instead, try something like "mixed team sitting at the table in the office drinking coffee". You might get much less results but they will be highly relevant.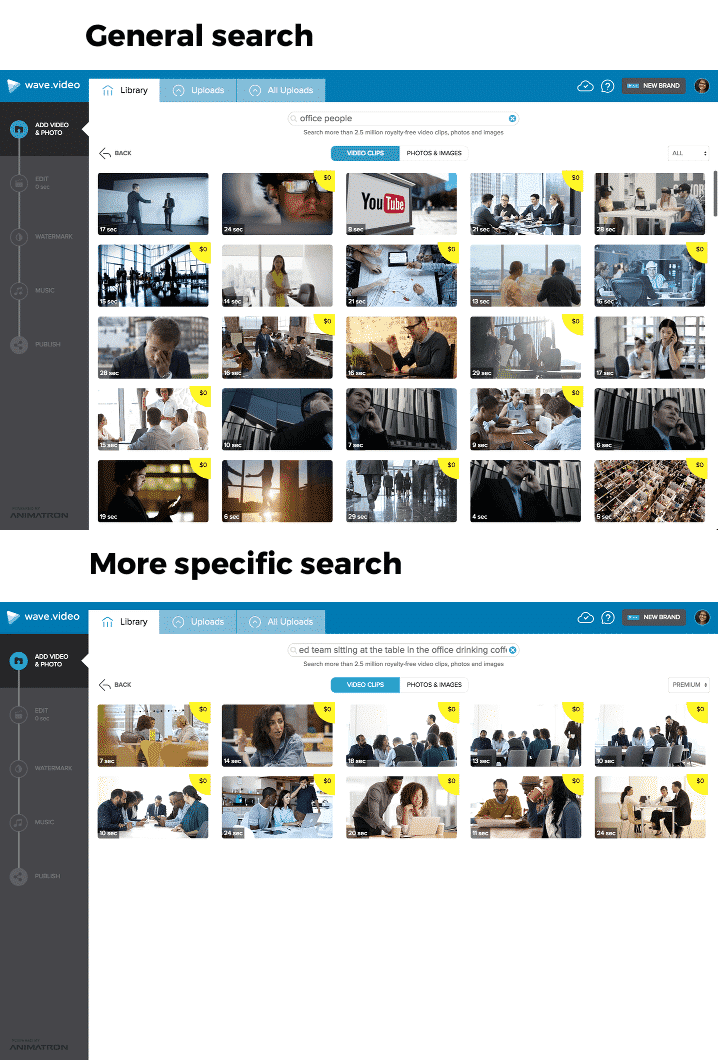 Use the power of allegory
You might as well try a completely opposite approach and generalise the topic and thus the search term. For instance, if you are making a video about a new product idea, you can use a stock video of a light bulb, to illustrate the idea. You might think of other common associations, like love > heart, peace > dove, sun > summer, etc.
Personally, Maria doesn't approve much of these abstractions, as they are overused and banal. However, from the communication point of view, they still work quite well.
In this sense, icons are a great example of visual communication. When we see the "hamburger" sign, we know exactly what it stands for – a website menu. Just like with icons, when searching for a stock video or picture, imagine it in the form of an icon first, and then look for an embodiment of this image.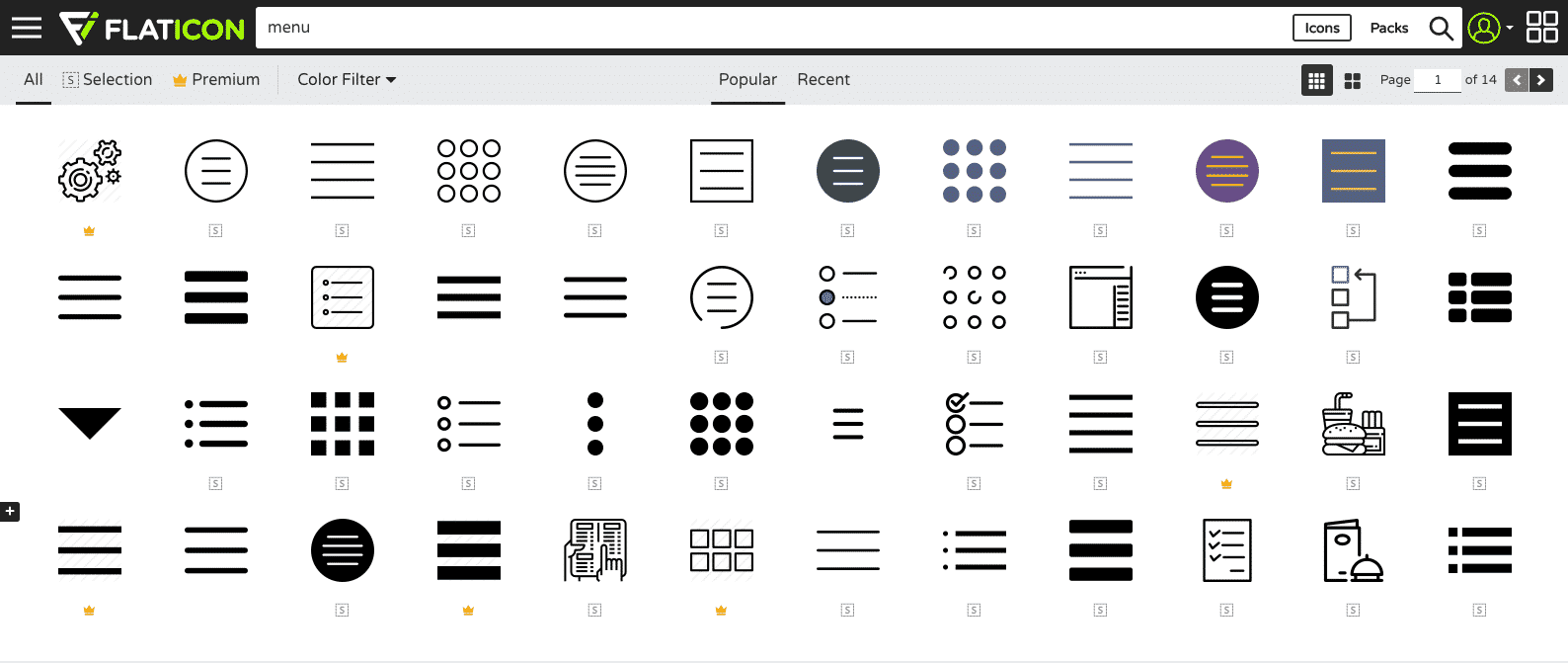 Get Creative
Finding the best stock footage is only one part of the challenge. Another one is finding the visuals that no one else has used before. Or even if they have, not to such a great extent. Because worse than using a "stocky" footage for your video is using the footage that everyone else has used, too.
If you want to avoid using the same popular stock images or videos and at the same time know exactly what you want to show, try abstracting your mind from specific searches and get more creative.
For instance, if you want to show an abstract city in your video, search for "Perth" or "Berlin" or any other specific city. This way, you will avoid getting the same results as everyone else for the search "city".
Use as many filters as possible
Most stock footage providers like Adobe or Getty Images have filters that allow you to tweak the search to exactly match your needs. Try several filters to see how the results differ. Maria encourages you to use as many filters as possible. This will give you a better chance to find exactly the footage you want.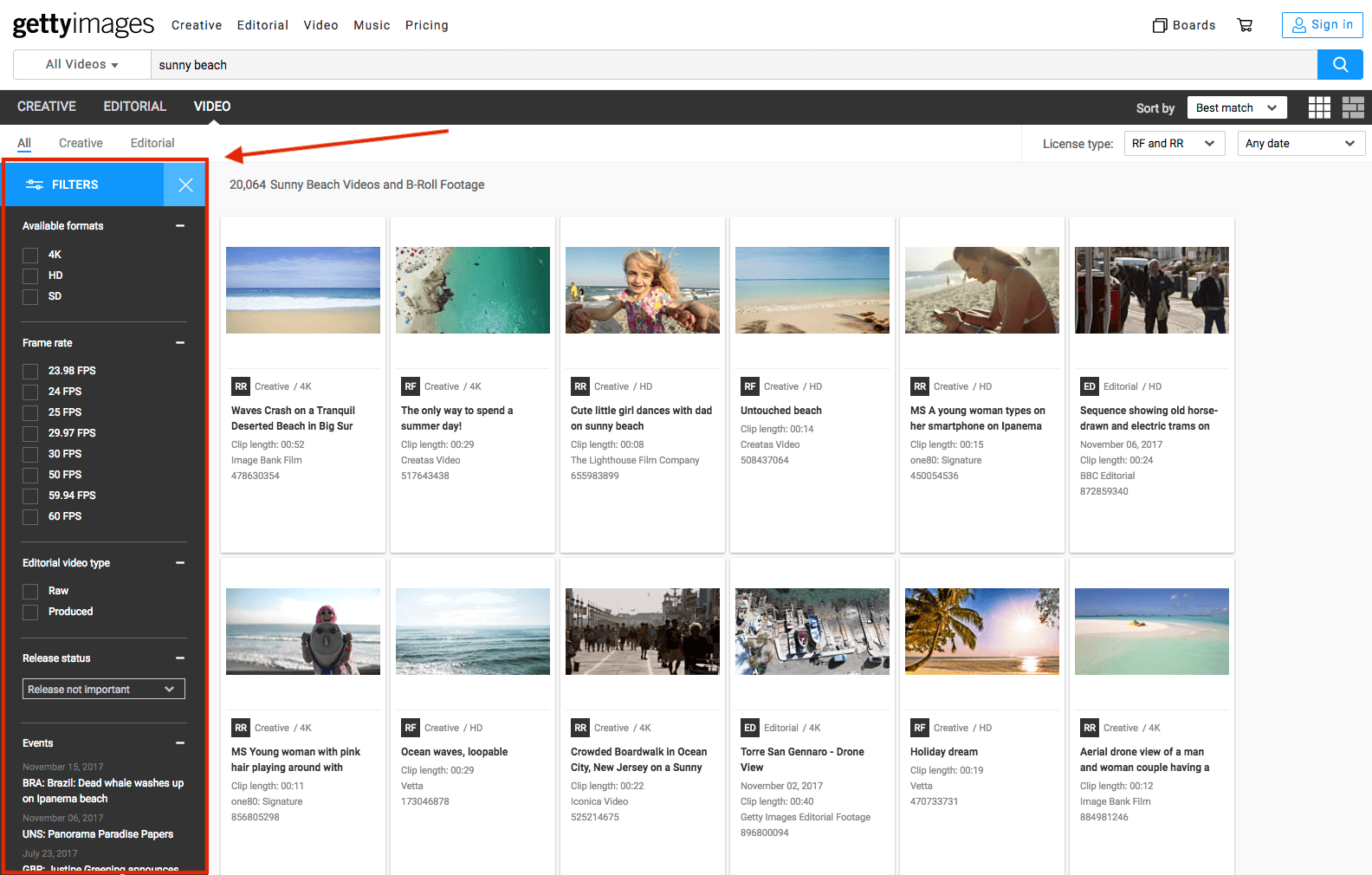 Look for the same footage series
If you are creating a story, try searching for the same video from different angles. If you are using a compound search term/phrase, chances are, video clips from the same filming will end up in the same search result.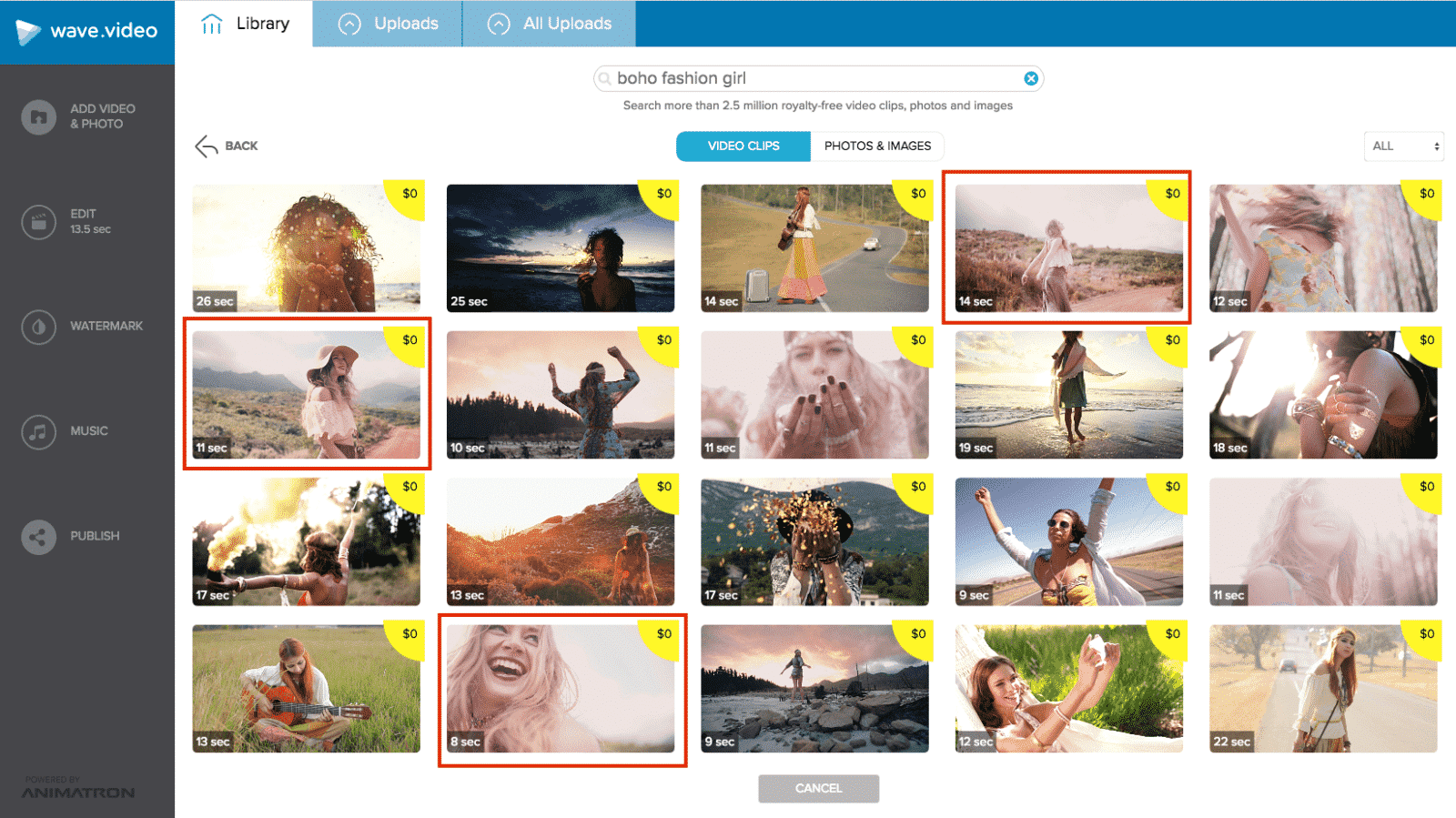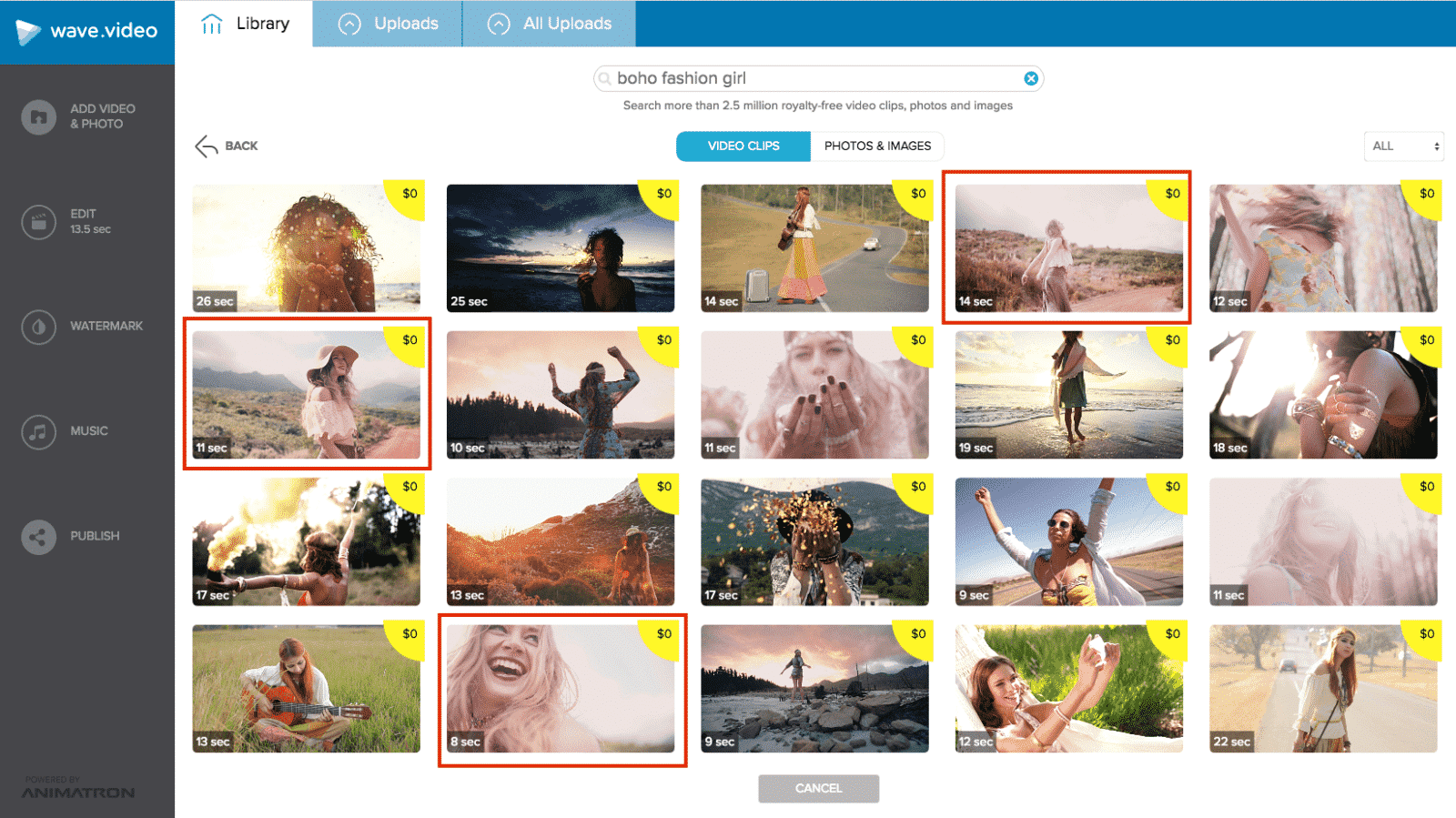 Notice how these video clips show the same girl from different angles.
Use these words in your search for the best stock footage
A good search can go a long way. If you know what to search for and what words to use in the search field, that's half the job done already. Here are the search words that will help you find the stock footage from an interesting perspective.
Search Phrases That Will Help You to Select the Best Stock Footage | Wave.video library
How to find the best stock footage on Wave.video? Check out the keywords that can help you select the best assets for your marketing videos!
POV (point of view). As if we are watching the video from someone else's point of view.
aerial or bird's eye view. We see the image as if from up above.
worm's eye view. The view from down below.
cut out. A person is shown on a plain background.
copy space. Part of the video is free of any objects. Great for placing text on video.
blur. Great for placing text on video.
landscape. Wide format.
full shot. Shows a person standing, full height.
over the shoulder. As if we are shooting from behind the person's back.
close up. We see the person very closely.
extreme close up.
Do you have any special tips for searching for the best stock footage? I'd love to know! Share in the comments below.