How to Get Content Ideas with Wave Social Calendar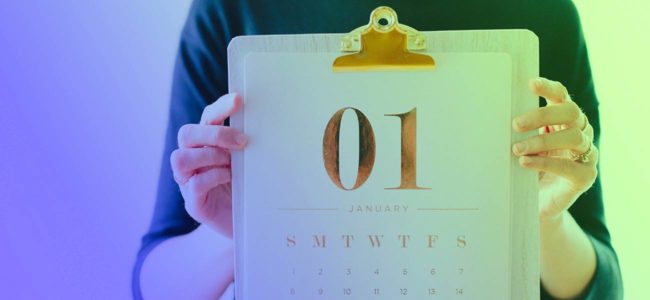 Content marketing has never been as popular and important as it is now. According to statistics, content marketing generates three times the volume of leads and costs 62% less compared to traditional marketing campaigns.
We all want to produce original, high-quality content that engages our online audience and brings new loyal customers. But let's be honest – most of the time it's not that easy to come up with original and relevant content ideas.
Wave.video team feels your pain! That's why we've created our Free Social Calendar – to provide digital marketers and small businesses with content inspiration for every day of the year. The calendar is packed with creative content ideas for holidays and observances, date-related events, trending hashtags, and daily promotion of your business on social media.
Wave Social Calendar: Get Your Daily Dose of Inspiration
We are proud to announce Wave Social Calendar! 👉https://goo.gl/tuJBgZ Wave Social Calendar is a free collection of social media post ideas, events, video templates, hashtags and tips that will help you come up with brilliant social content 365 days a year
On top of that, there are dozens of video templates prepared by the team of designers specifically for the Calendar. Wave.video users can customize and publish as many templates as they like.
Now, let's take a closer look at what you can find in Wave Social Calendar.
Holiday Promotion Ideas
It's commonly known that the majority of consumers are ready to spend more preparing for holidays.
Thanksgiving, Christmas, Halloween and other well-known holidays give businesses an opportunity to get even more customers with special offers, sales, and promo campaigns. No surprise that 80% of holiday shoppers are influenced by online sources (search engines, promo campaigns, etc.) before making a purchase.
Wave Social Calendar collects all marketing-worthy holidays and provides helpful ideas, tips, and video templates for the promotion of your business on these festive days. 
National Days and Observances
Give people a reason to celebrate – and they surely will. That's probably why there are so many fun national days and observances celebrated by thousands of enthusiasts from all over the world.
World Statistics Day, National Cat Day, United Nations Day – the list of occasions that you can use to grow the online presence of your brand is almost endless.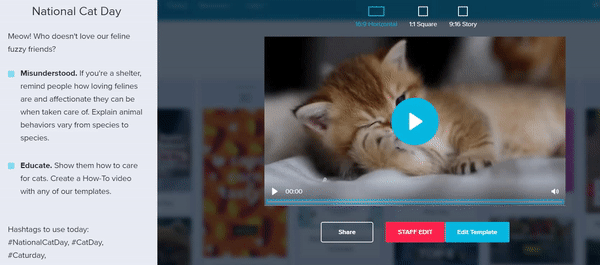 Wave Social Calendar provides information about international, national, and local observances. You will find dozens of helpful suggestions, hashtags, and video templates related to the celebrations. Customize templates to make catchy videos, post on social, and celebrate these occasions with your followers!
Trending Hashtags
Ask any online marketing professional and most will tell you that it's crucial to keep pace with what's hot and trending when making content. That's what hashtags on social media were made for!
Hashtags connect your content to trending topics and make it viewable to anyone who is interested in the keyword or phrase of the tag. The best part is that hashtags can expand your content's reach to the brand new audience.
And if you're still hesitating – according to Postrcon's study, tweets that include hashtags are 33% more likely to be retweeted than those without. Pretty impressive, huh?
With our Social Calendar, you'll have your hashtags with content suggestions and relevant video templates ready for every day of the week. #MondayMotivation, #TrendyTipTuesday, #WisdomWednesday – you name it.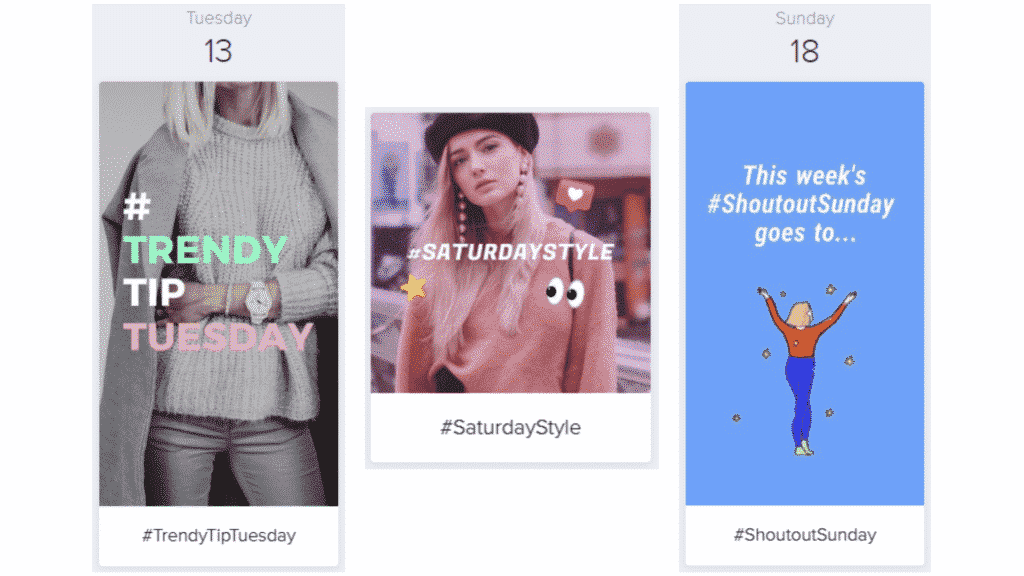 Posting hashtag-related posts on social media is a safe bet. To make your post stand out, accompany it with a video!
Daily Video Marketing Suggestions
If a picture is worth a thousand words, then video is just priceless. Besides date-related events and hashtags, Wave Social Calendar is packed with daily suggestions for your video marketing.
To keep the attention of your followers and steadily grow the audience, you have to post videos regularly. Our Social Calendar makes it easier than ever. Learn what kind of videos you can make to promote your business better and find insights on attracting new customers with video. And of course, all these suggestions come with attractive video templates!
Wrapping Up
Wave Social Calendar is here to help you with:
Filling up your content plan with outstanding posts for the entire year;
Engaging your audience with relevant, fun and memorable content;
Saving time on content creation with beautiful video templates for your brand, content, and events promotion;
Boosting your reach, likes, and shares with helpful tips from marketing experts.
So, are you planning to use the Calendar when making engaging and relevant content? Is there anything else you'd like to see in it? Let us know in the comments.
We wish you to never run out of social content ideas again!