Instagram Stories Highlights: 15 Smart Ways to Use Them for Your Brand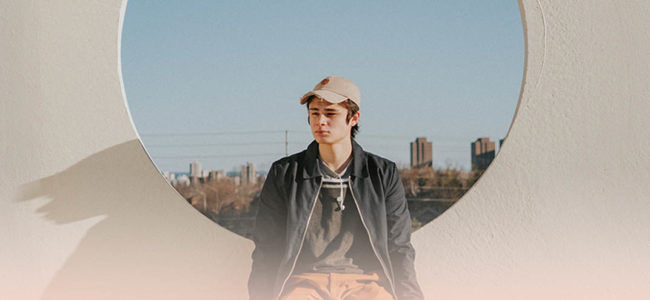 Instagram Stories format was introduced back in 2016. Taking inspiration from Snapchat's vanishing feature, Instagram Stories has become a big part of the social network, and both people and brands have been putting increasingly growing efforts into mastering the Stories format.
As of now, around 50% of Instagram's monthly users are employing Stories and 500 million people are posting 1 billion Stories on a daily basis. How does this relate to a brand, though? 
62% of those people admit being more interested in a brand or product after seeing it featured in Stories.
You may wonder why would brands invest time and effort into building visual communication that only lasts for 24 hours? Instagram must have been asking the same question, so they brought around a Stories Highlights feature that brands jumped on to better communicate their products and services and brand-up their account in general.
This post will uncover how exactly you can use Instagram Stories Highlights to make an impact on your business.
Okay, so what are Instagram Stories Highlights? 
Instagram Stories disappear after 24 hours, while Instagram Stories Highlights give you an option to keep some of the stories within your profile permanently.
Essentially, Instagram Stories are curated collections of your stories that users can address and watch at any time. If you think of each highlight as a "folder", you can add up to 100 videos and images within one highlight, and enrich it with text and emojis.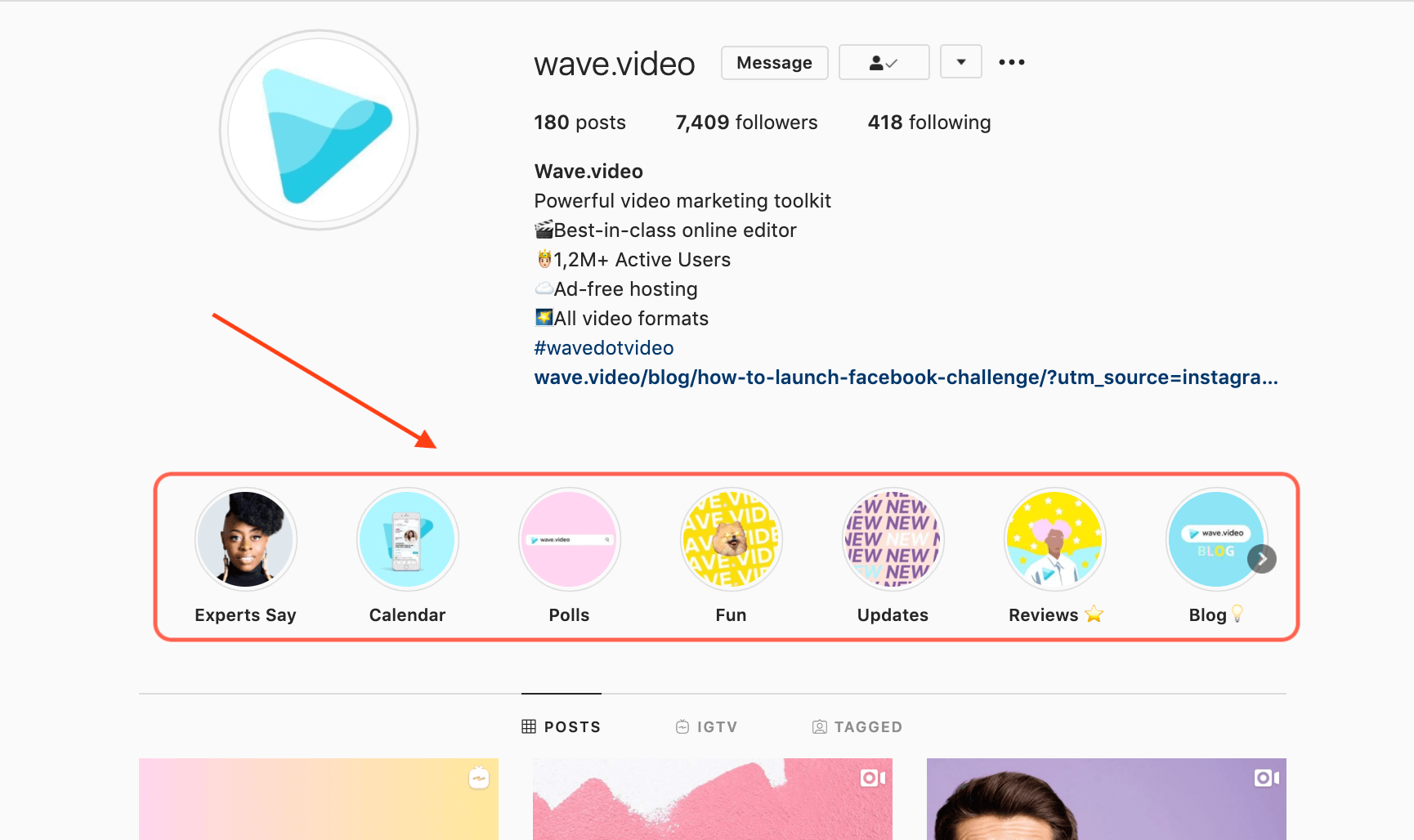 You can add up to 100 videos and images within one highlight, and enrich it with text and emojis. 
The highlights are located at the most prime spot of your account – just under your bio before users see your Instagram feed. Instagram Stories Highlights are built to help your followers navigate through your products and brand and get a quick look at the most interesting content.
When crafting the highlights, you have to take care of two key attributes:
The highlights cover which is an icon or a custom image that reflects the topic you are uncovering inside) and
The highlights name: think of it as naming folders.
How to create Instagram Stories Highlights 
If creating Instagram Stories is a more labor-intensive part of the job (although you can use these 25 Stories templates to get going), creating Highlights is fairly straightforward. 
Step 1. Activate the Archive option so that your stories get automatically saved in your Archive section. 
For this, follow the path Settings -> Privacy -> Story Controls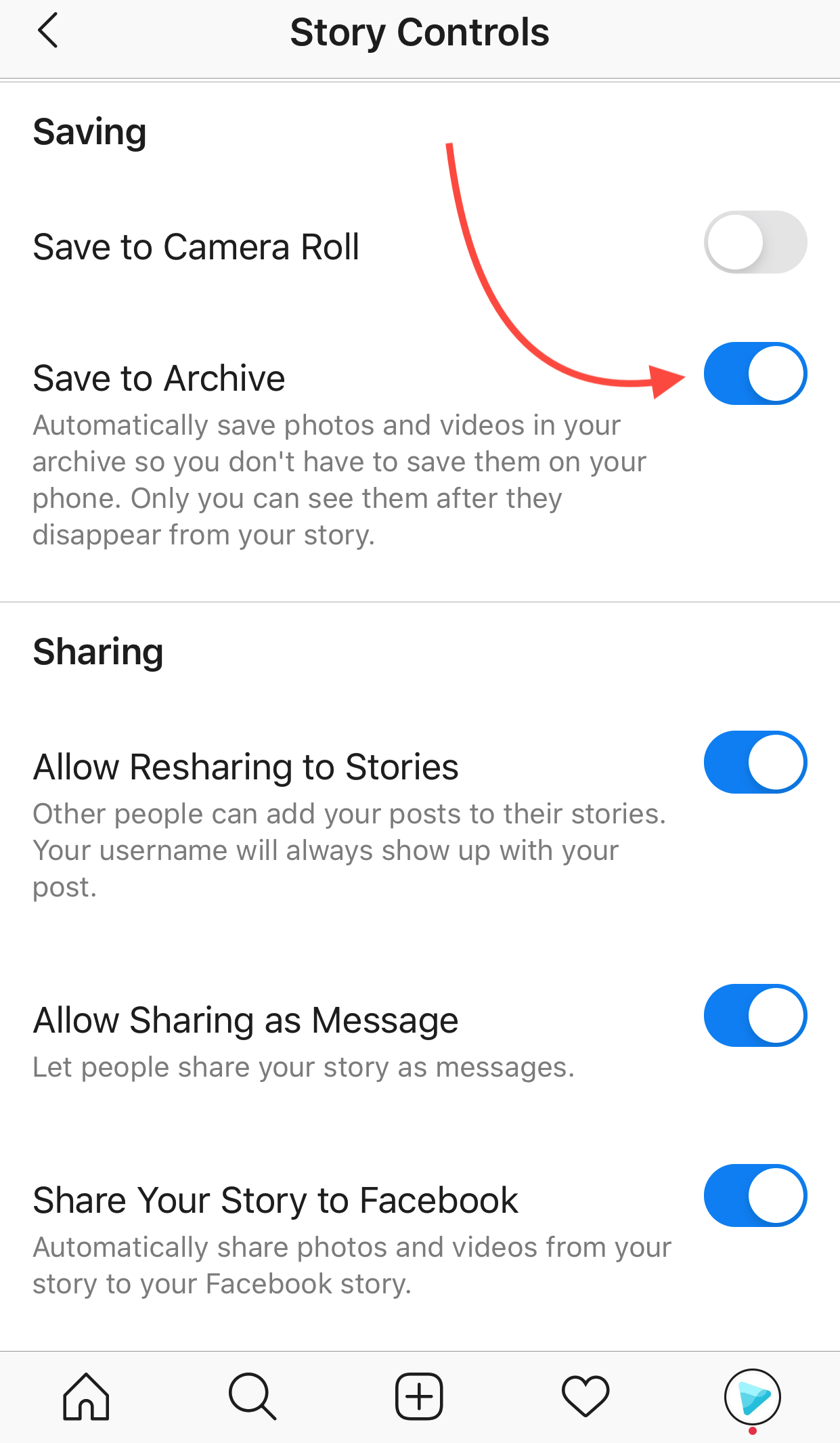 Step 2. Simply tap the "+" sign below your bio. You will directly go to your archived Instagram Stories.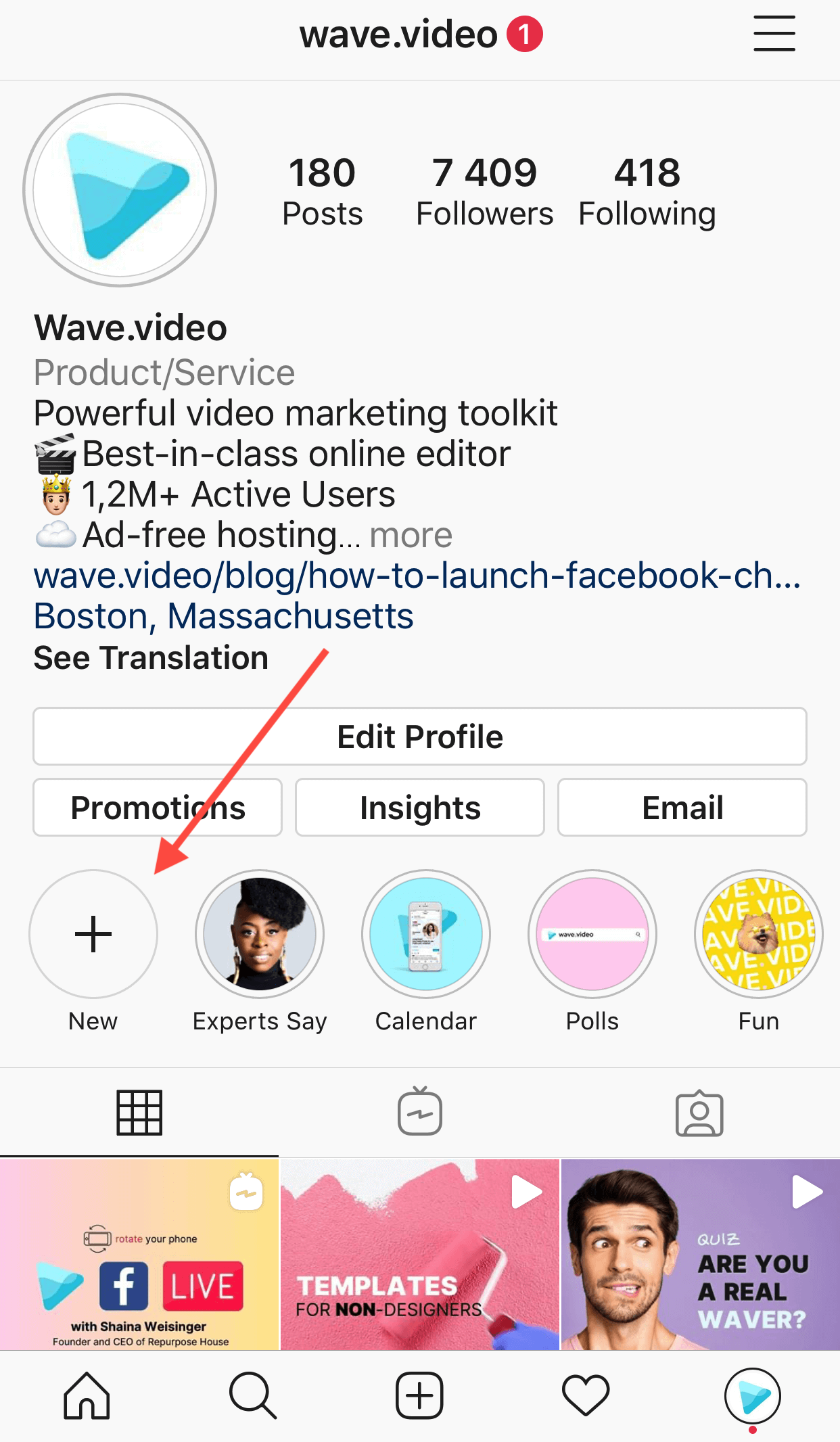 Step 3. Choose the content you would like to arrange together and add a Highlights name. Make sure to keep the name under 10 characters so that users can read it in full.
Then, pick a cover image or a pre-uploaded icon for the "folder", and tap "Add" (iPhone) or "Done" (Android). Voila – your highlight is posted on your profile!
Make sure to keep the name under 10 characters so that users can read it in full.
You can also use your active story and add it to one of the Highlights. Just tap on your story, and click at the bottom option called Highlight, press on the plus icon, and follow step 3 we described previously.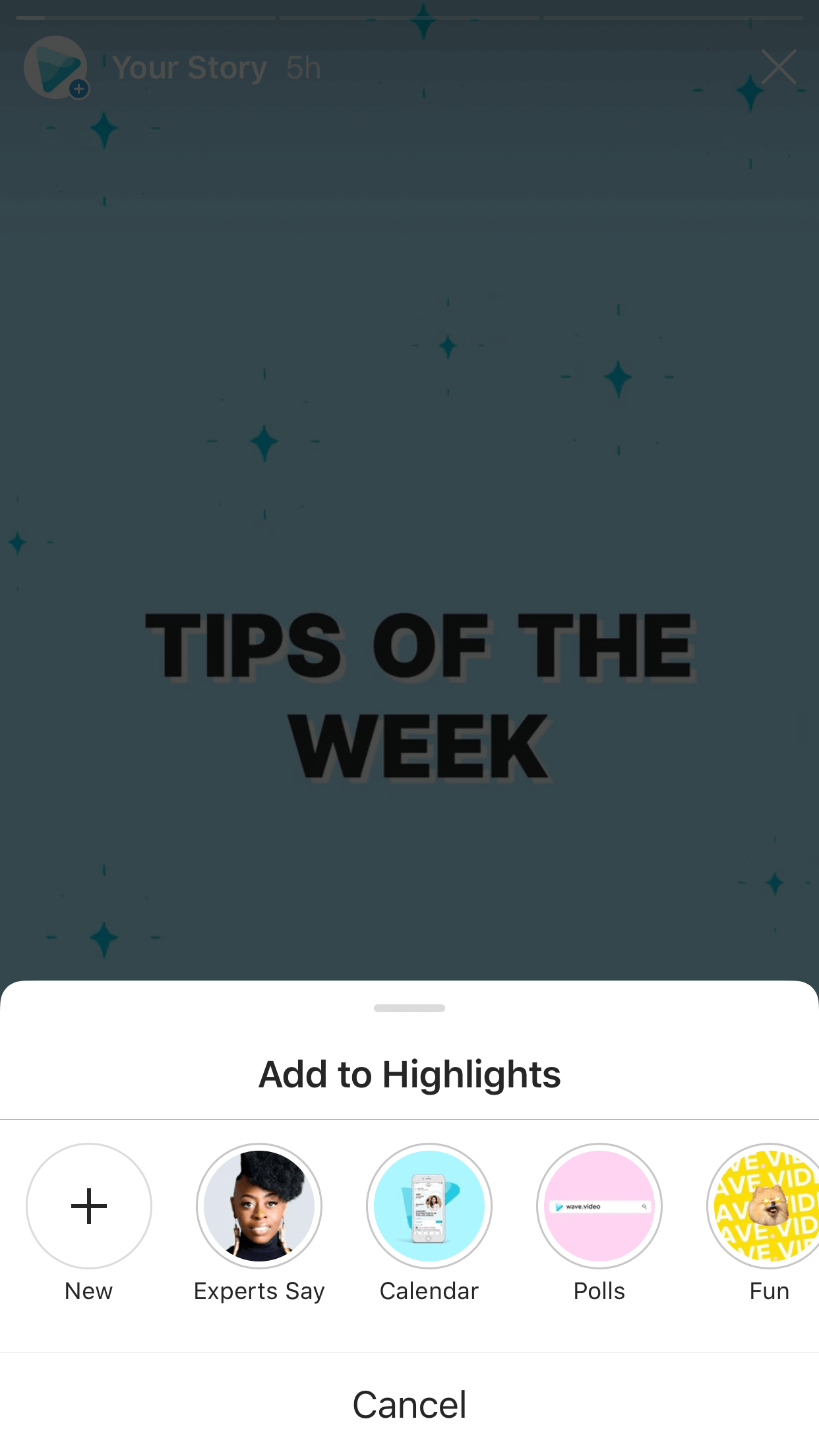 The key here is to keep in mind a few things:
Your most recently added stories will appear as the first video/image the user sees on your Highlight album. So, if you are featuring a tutorial or a story that follows some particular logic, you should upload your images/videos in reverse order. 

The very first highlight album you create will be the rightmost placed one. Thus, your most significant highlights should be added most recently.
15 brilliant ideas on how to use Instagram Stories Highlights 
Now when you have all the essential background information about Instagram Stories Highlights, let's get to the fun part and uncover how you can use this format for your brand. 
#1. Highlight your content, products, and collections
Highlights are a great way to showcase your product, especially if you have a large product range. You can show off your products (or new arrivals) and then reflect the benefits followed by testimonials of happy customers within one Highlight. 
@mindfulsteps_boutique
Bonus tip:
You can even feature product launches and build anticipation by creating countdowns. 
#2. Pin the latest news and updates
Instagram Stories Highlights can also deliver important information regarding the latest news (product launches, introducing the new CEO, etc.) or important updates.
Many businesses, for instance, have added a highlight regarding information about their operating capacity during the COVID-19 pandemic to guide the customers through all the important temporary changes.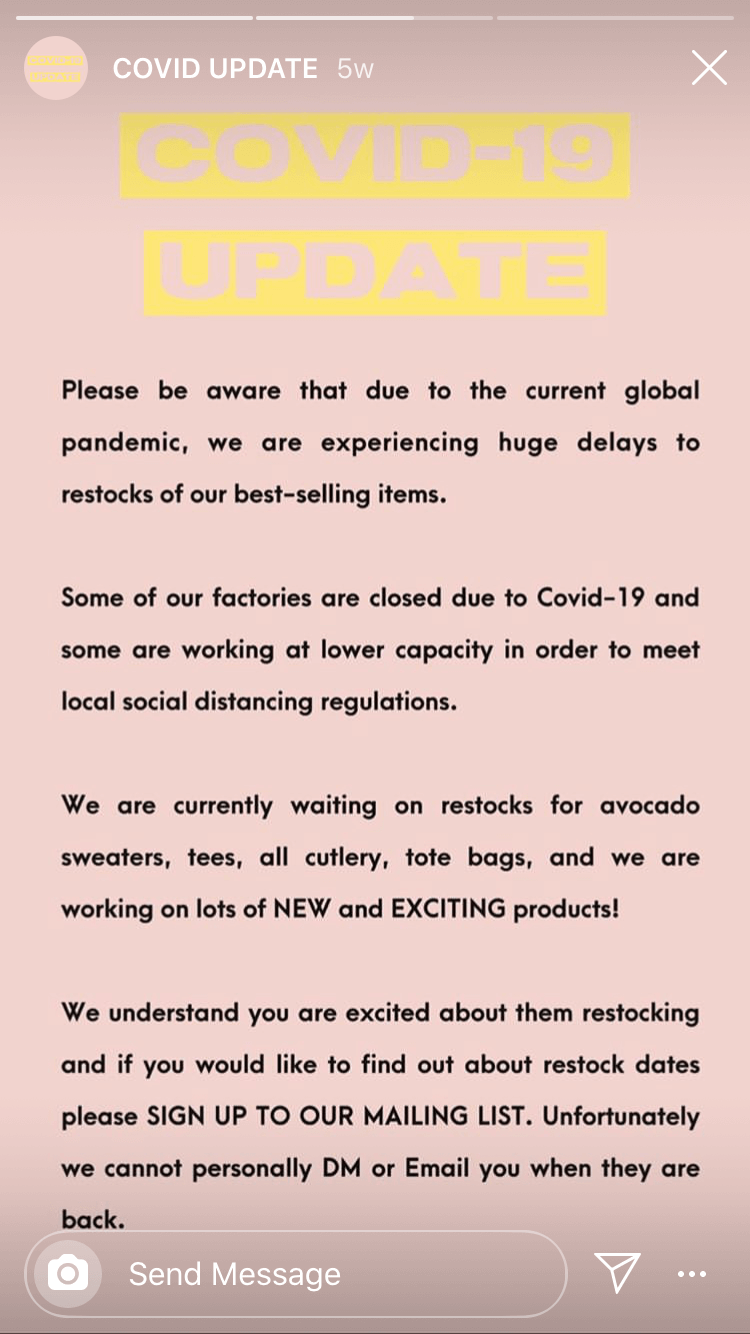 @thewholesomestore
#3. Feature and promote special deals 
Most brands feature special deals and discounts across their social media profiles – and users know it.
So, if you have monthly special offers featured on your website or an Instagram-specific discount, it's always a great idea to highlight them in front of your followers.
And don't forget to add a FOMO element to the name of the highlight album to make sure people click and don't miss out on the special deal.
#4. Share additional information about your business
Your brand's Instagram profile is out there not only to engage customers and bring leads back to your website. It's often used as a one-stop-shop for all the information about your business and products.
So, you can gather all the necessary business details like working hours, contact details, and more within one highlight to help followers get answers to the most pressing questions. 
#5. Share tips and tutorials 
Whether it's DIY, tips, life hacks, or some technical aspects around using your product, Highlights are a great way to deliver value and smoothen up users' experience with your product. 
This educational feature can be used by many brands that offer products that require a bit of a learning curve or simply want to provide users with suggestions on how to put their products to best use.
Highlights are a great way to deliver value and smoothen up users' experience with your product.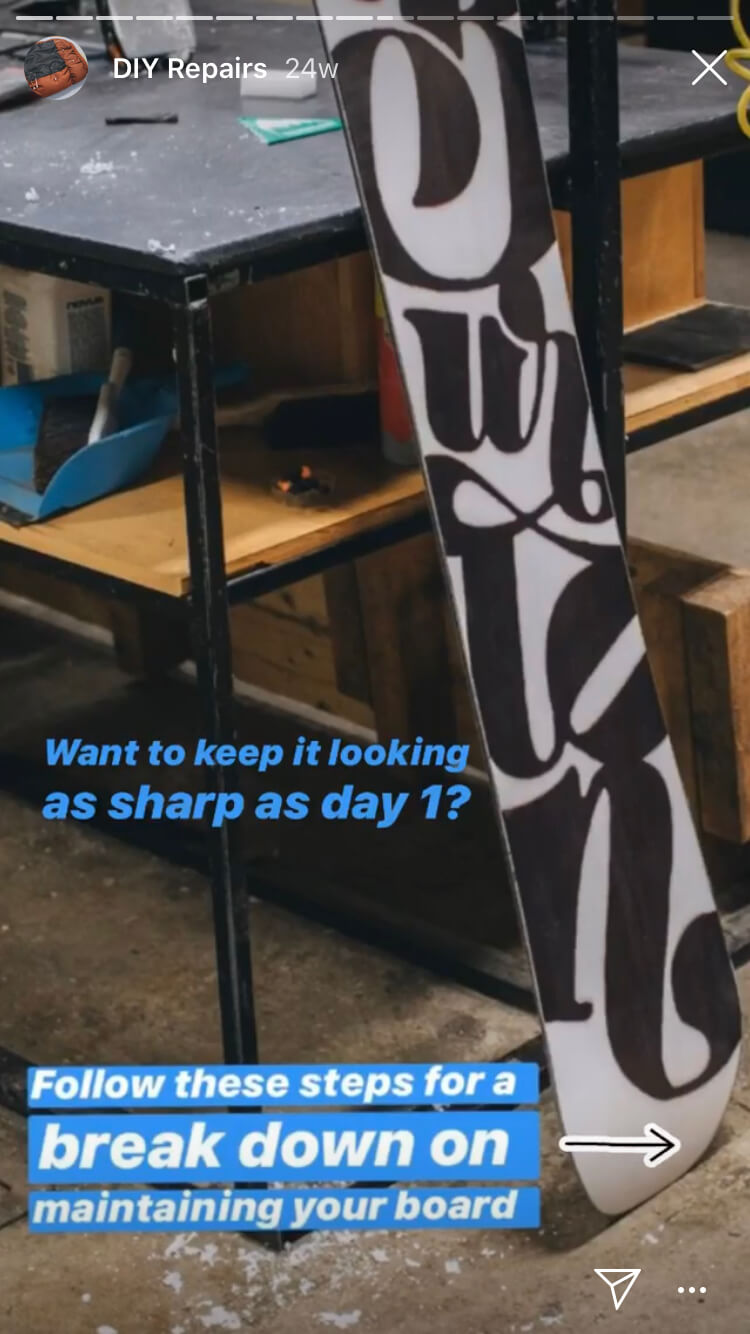 @burton
#6. Organize content by topics and categories 
The structural nature of Instagram Stories Highlights can help you organize your content by specific topics and categories to tailor content to each customer demographic and interest.
For instance, Nike Training Club separates its Highlights into specific topics to match the audience's preferences.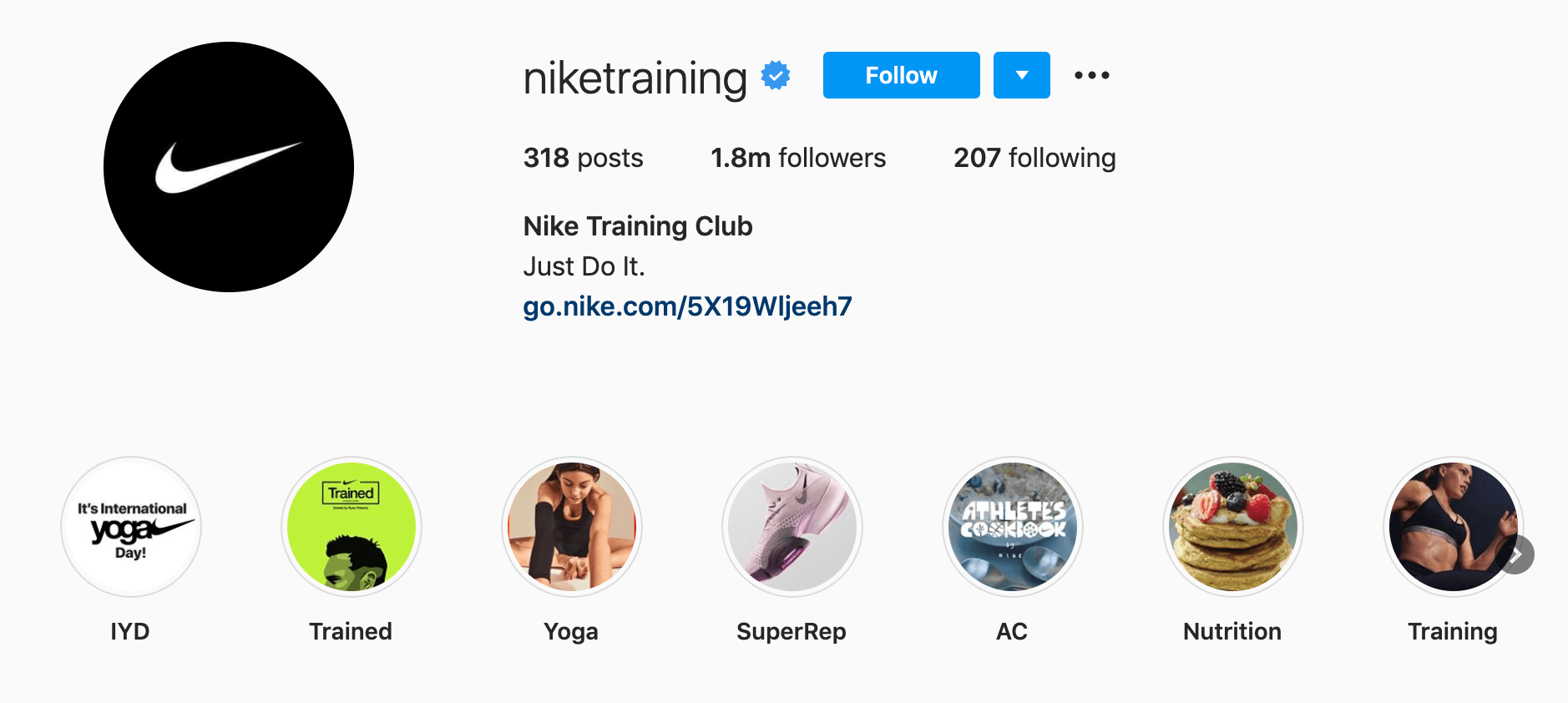 @niketraining
#7. Show off reviews and customer testimonials
Of course, social media should also help you portray your brand as trustworthy. Use Highlights to feature reviews and customer feedback as people increasingly trust other people in product and service recommendations just the way they trust the word of mouth.
Buffer has even introduced a #BufferLove hashtag for customers expressing their love for the service and created a BufferLove highlight where it gathers all the user-generated videos with this hashtag.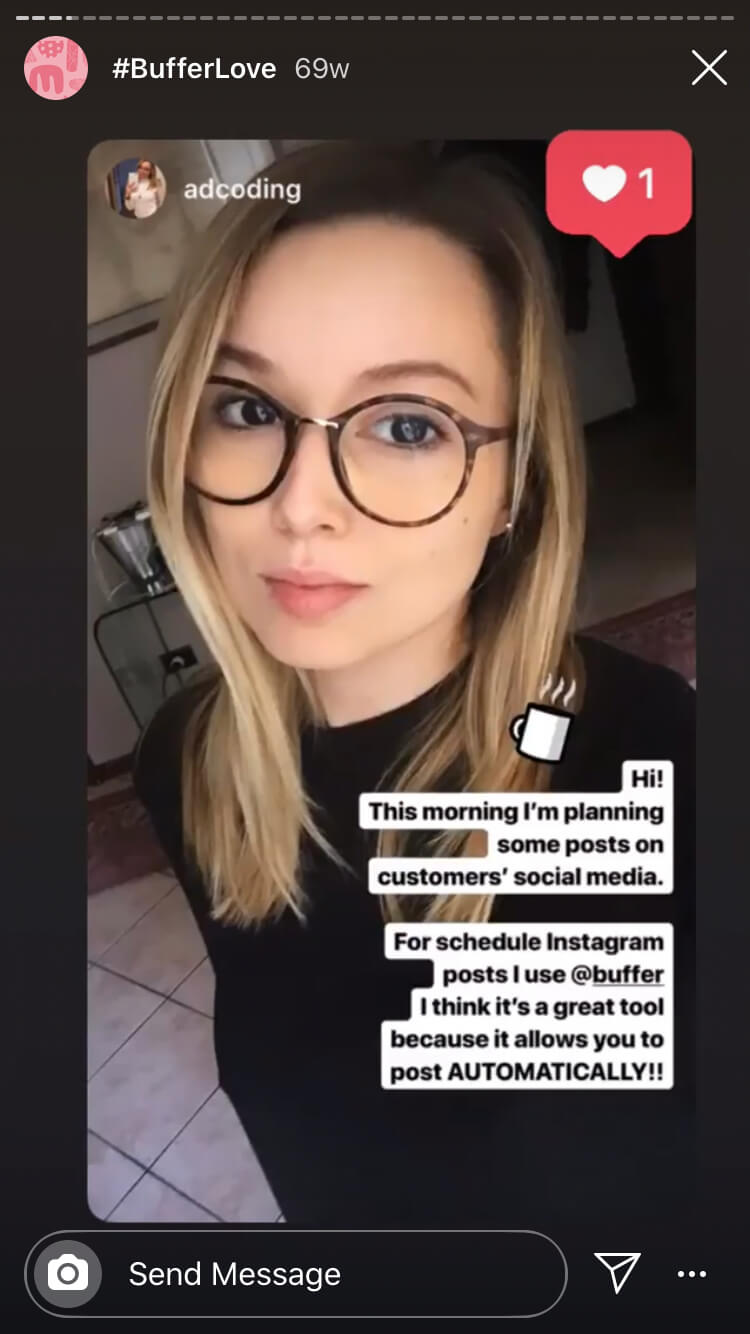 @buffer
#8. Feature experts, influencers, and brand ambassadors
If you work with influencers, brand ambassadors, or host IG sessions with experts, you can feature all of this partner content within an Instagram Stories Highlight to build higher brand authority.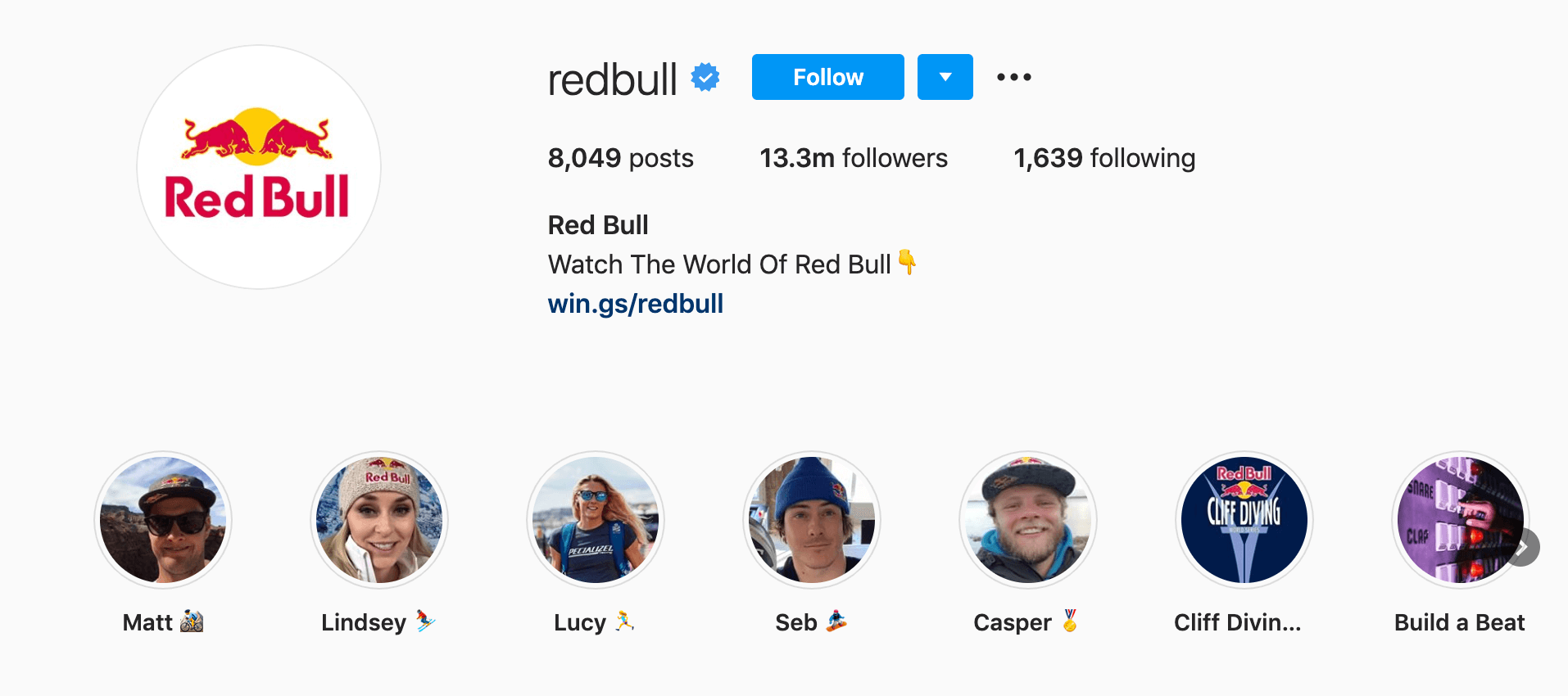 @redbull
#9. Publish your Q&A or FAQ
Whatever industry you are in, a solid FAQ or Q&A is always a part of your content. So, why not make it a part of your Stories Highlights as well? After all, your job is to anticipate and answer as many of your followers' questions as possible.
This will also spare the time of your social media managers who will not be spending extra time answering generic questions that could be addressed by adding one Stories Highlight.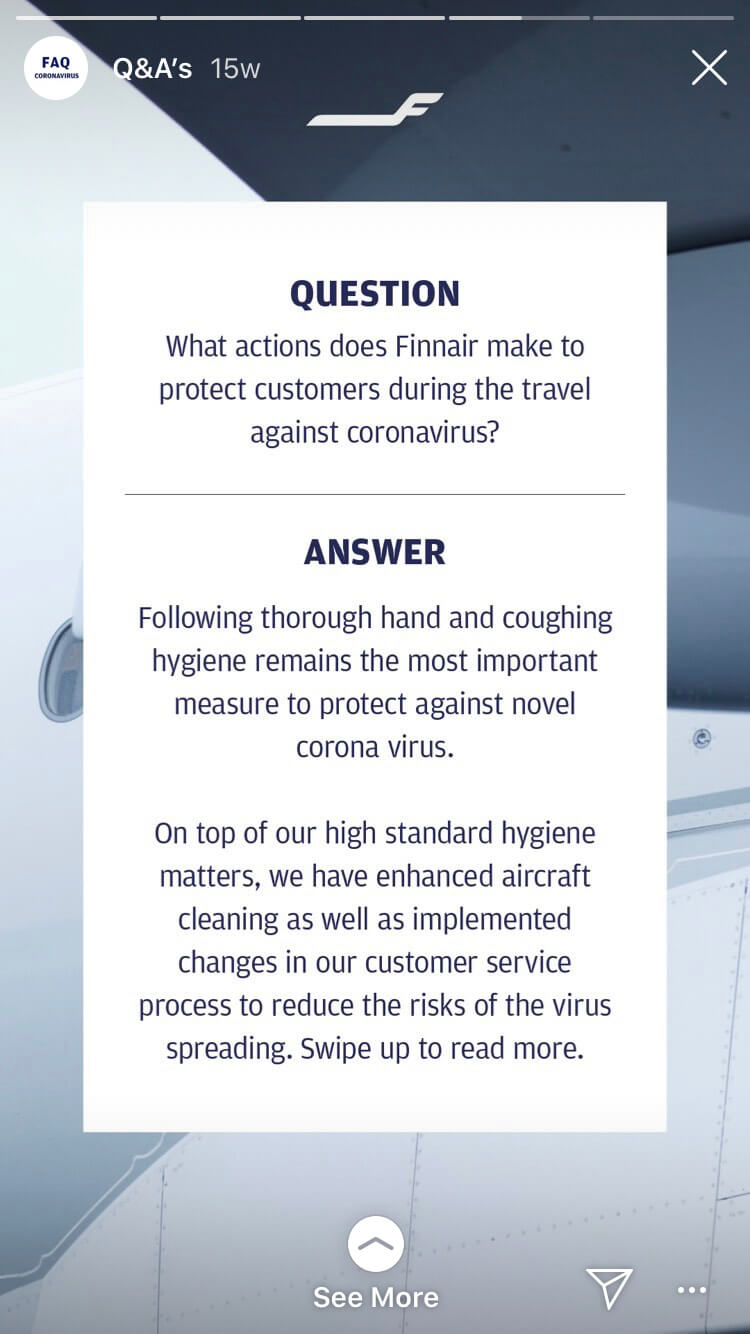 @feelfinnair
#10.Collect user-generated content
If your users love your brand and tag you for whatever reason – whether they've invented a new way of using your product or came up with a creative solution for their problem using your product – you can also create a curated album full of user-generated content.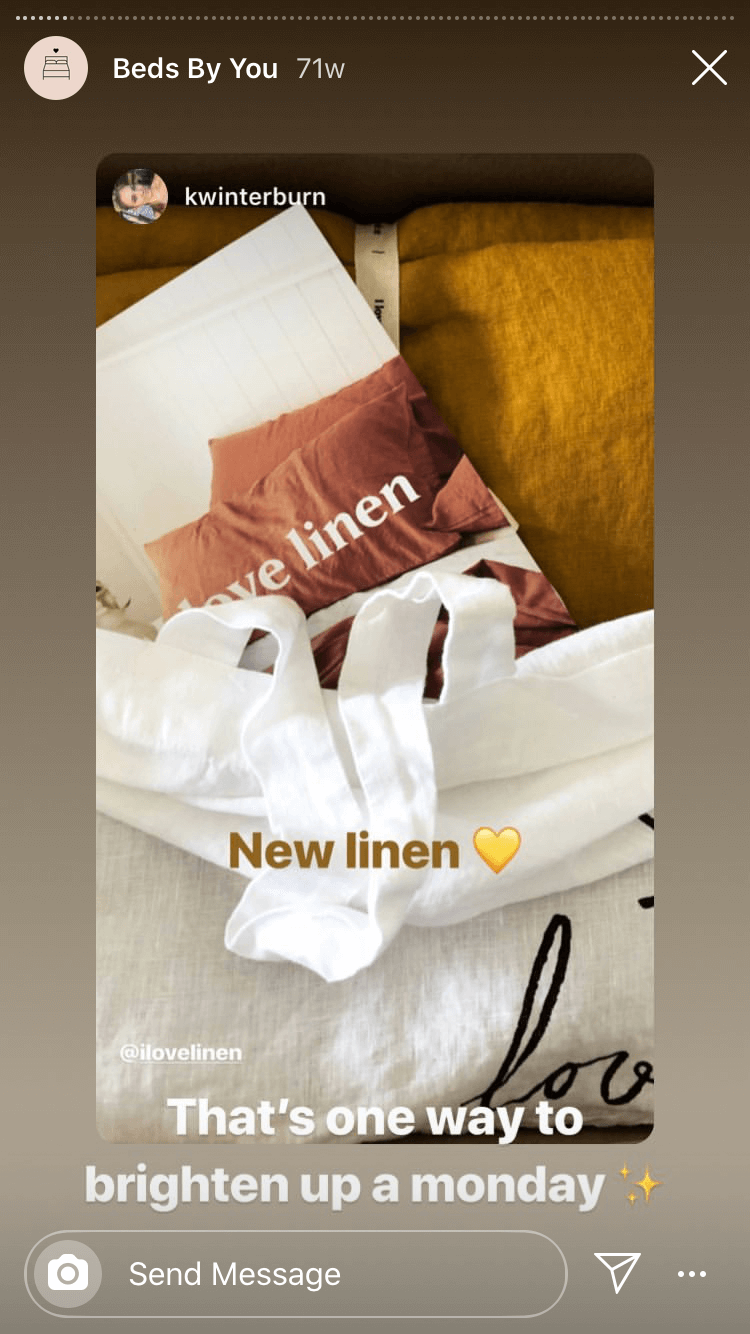 @ilovelinen
#11. Voice your company values 
Now, showcasing company values is becoming increasingly important in today's world. And Storied Highlight is the perfect spot for bringing them in front of your audience. With ever-growing competition, people tend to choose and trust brands they share their values with and you should make it easy for them to understand what your brand stands for.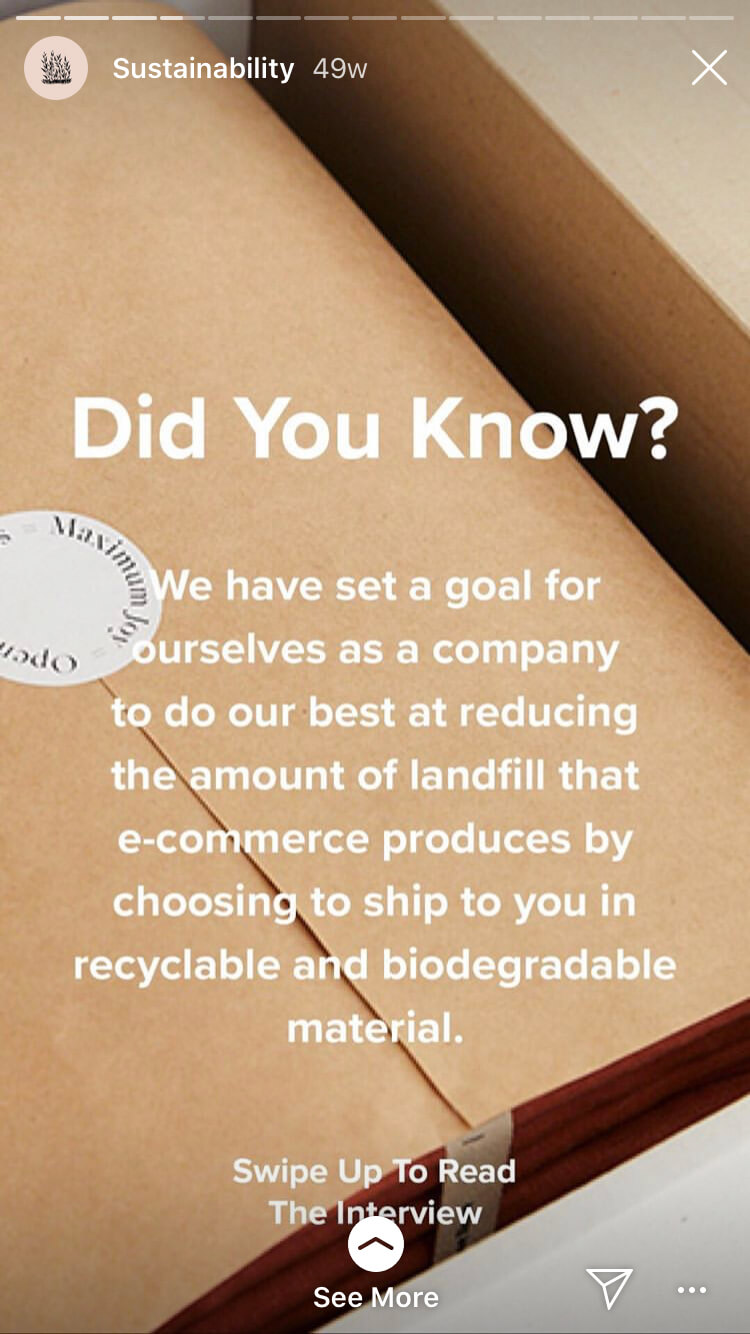 @ilovelinen
#12. Uncover team and behind-the-scenes stories 
If social media's role is to humanize your brand, you can use highlights as a tool for achieving this purpose. Share videos with team members and people behind the scenes of your business (or events) to build stronger connections with your audience and put faces to your products and services.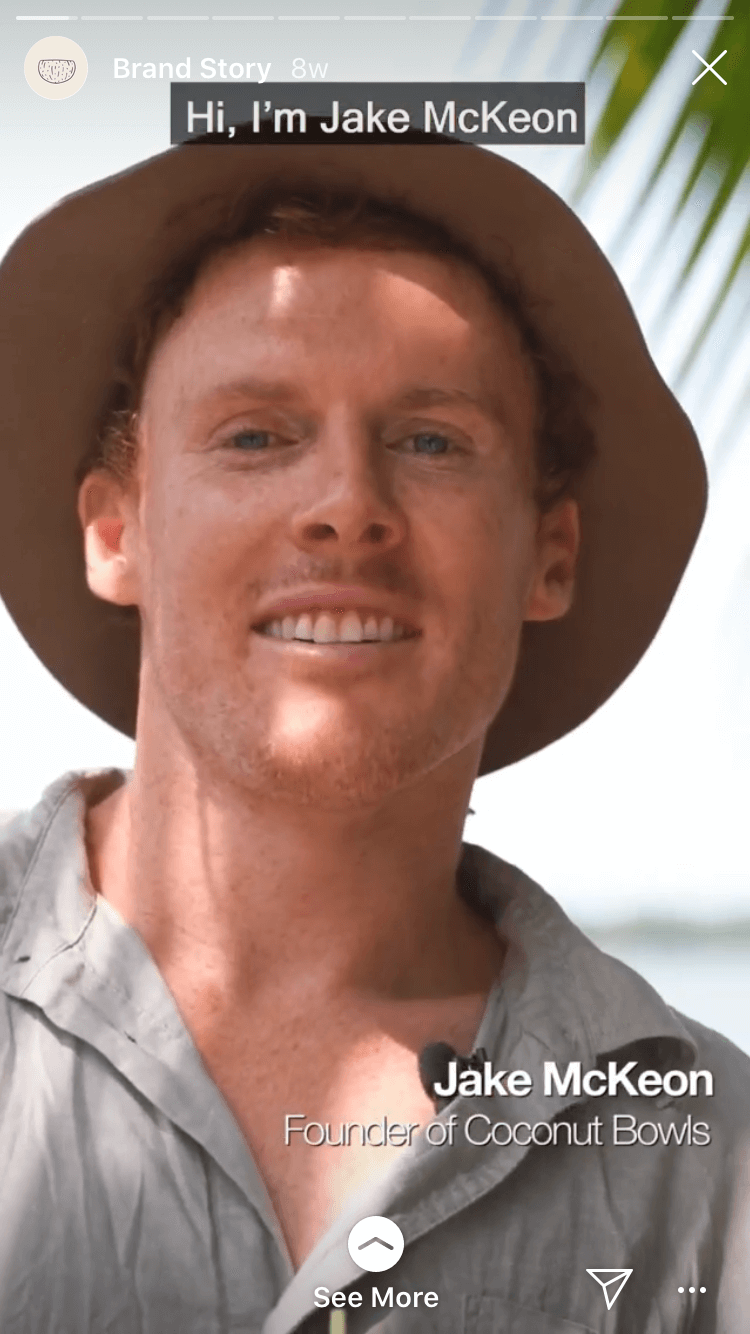 @coconutbowls
#13. Share quizzes, polls, and interactive content 
Engagement is another aspect of your social media strategy that Highlights can contribute to.
Polls, questions, quizzes and other forms of interactive content allow your audience to participate and interact with your brand without putting too much effort. And they are simply fun! Just don't forget to share the results of your polls at the very end.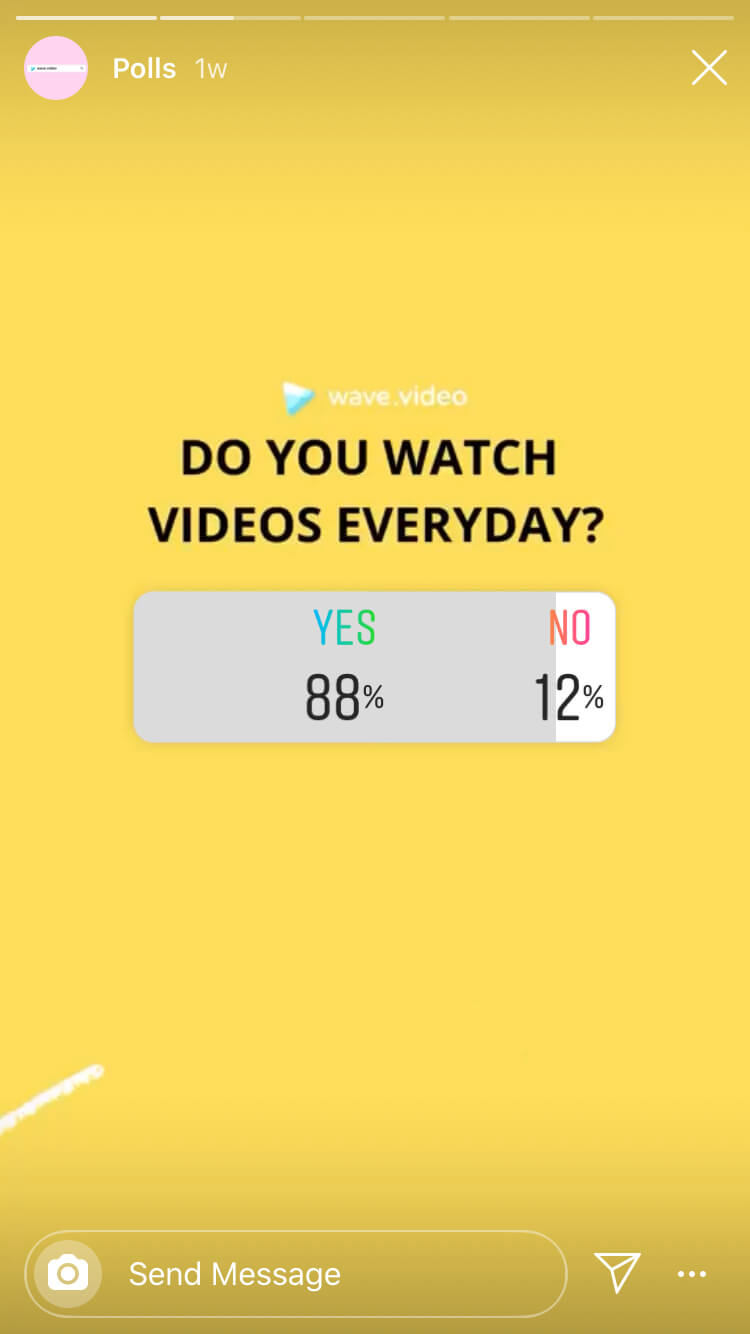 @wave.video
#14. Show highlights from your events
Whether you are doing weekly webinars with industry experts or an annual event for industry professionals, you can use Highlights to create a "teaser" or a post-event highlight cover for your audience. This will not only encourage your followers to participate next time but will also create a feeling that you have a lot going on and people should stay tuned to your updates.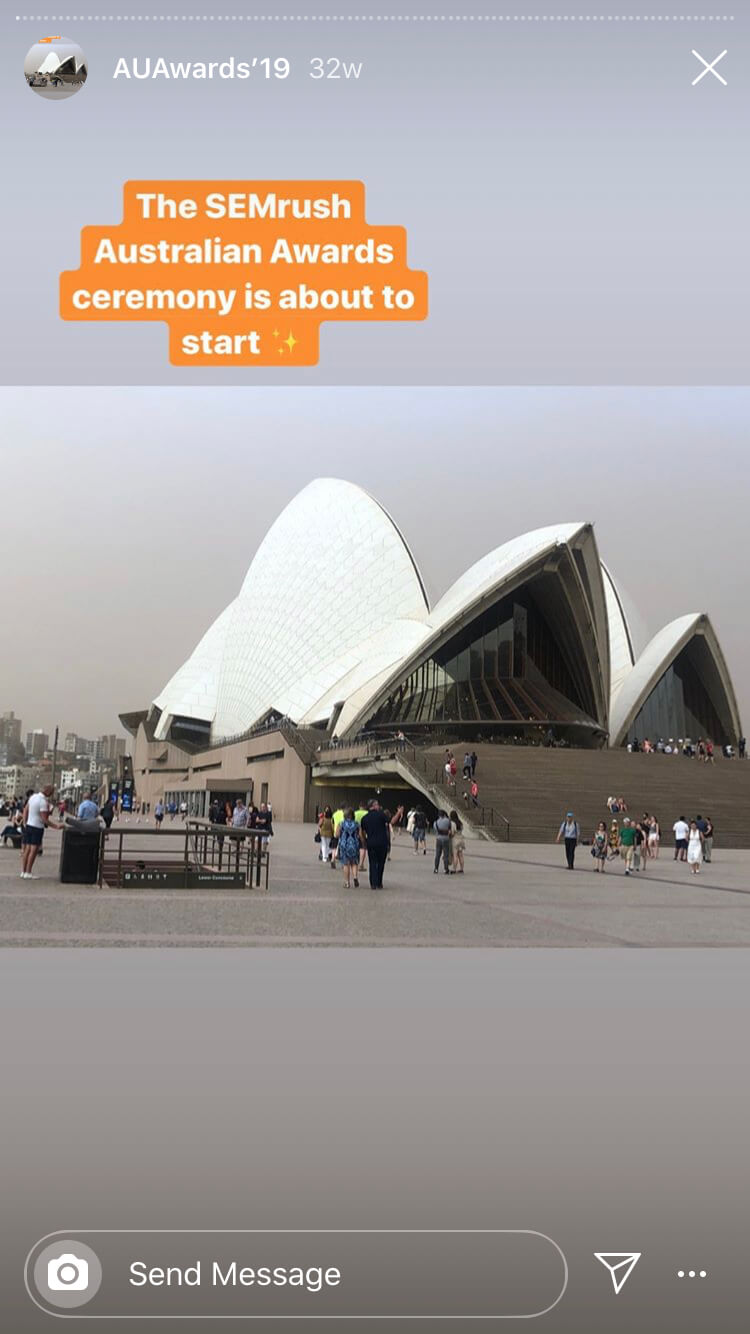 @semrush
#15. Post job openings
Some companies turn to social media to find the best fit for their new job openings. Chances are, one of your followers is the perfect match for the new position you have at your company. So, feature new vacancies within a dedicated Highlights album.
You can even introduce a referral program to encourage your followers to help you find the right person for the job.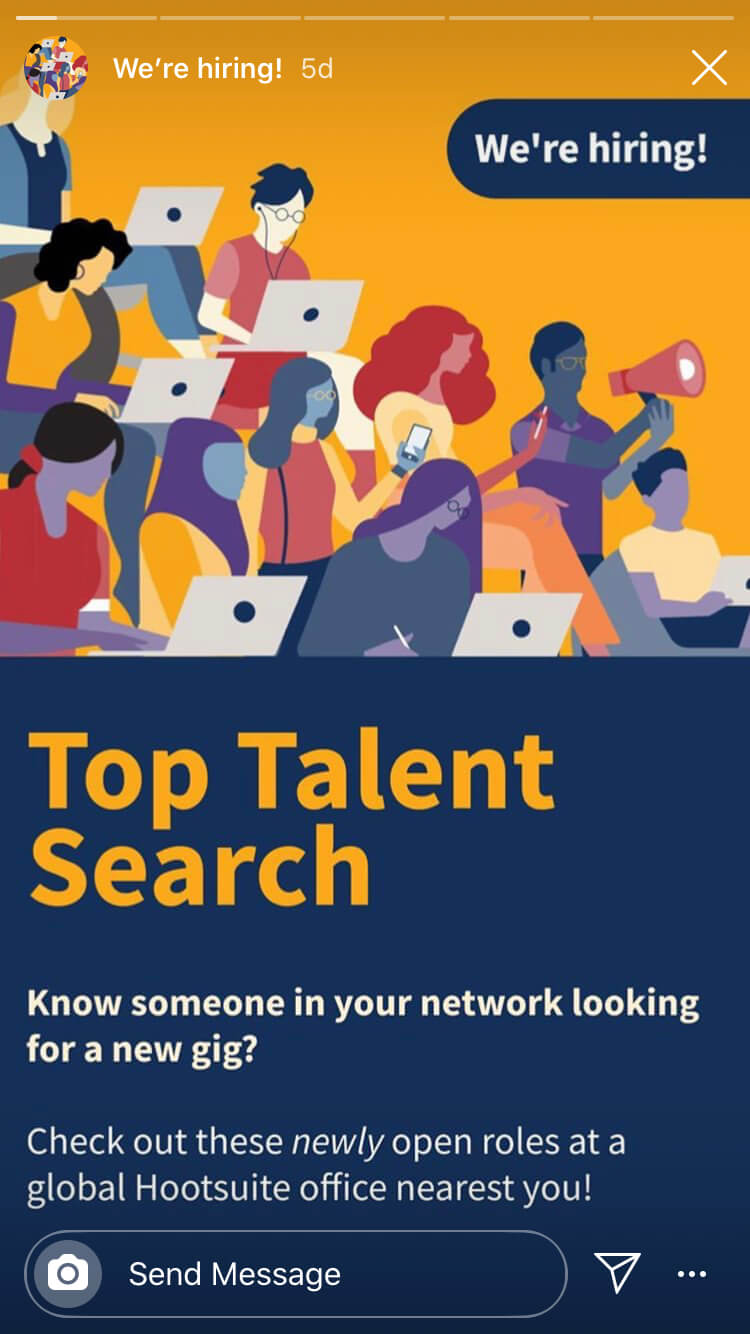 Over to you
As you can see, there are plenty of ways to use Stories Highlights for a brand. Yet, before you roll up your sleeves and start crafting Highlights, make sure that you:
Use Highlights to "wow" your followers.

Highlights are out there to feature content that passed through some "quality check", so use this space wisely and on-point.

Define your goals.

Just like with any other social media effort, as a brand, you should think about the business goals behind your Stories Highlights. 

Follow brand guidelines.

While with the vanishing Stories you can afford to get creative, Highlights stay on your profile permanently and they are the first thing your followers see when digging through your account. So, make sure to use attractive visuals and coherent content that aligns with your brand voice and guidelines.
Now, you're ready to start highlighting your way into building the utmost Instagram profile.