Memorial Day Marketing Ideas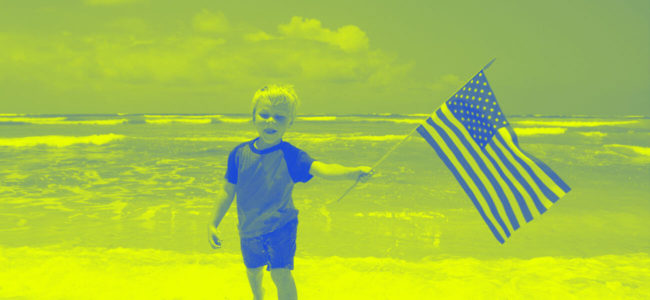 First and foremost, Memorial Day is a day of remembrance for the soldiers who have died serving their country. For many, it has also become an unofficial start of the summer season.
There is a certain challenge creating content for Memorial Day. While we want to commemorate those who have died in service, we also want to celebrate the reason they gave their lives to further.
How do you observe the holiday and yet manage to promote your brand, especially if you have a discount to share?
The pro tip is not to mix the two. These three Memorial Day marketing ideas might help you out.
Memorial Day Marketing Idea #1. Top 5 Memorial Day Getaways
The extended 3-day long Memorial Day weekend is a perfect time for a short getaway. If you are in tourism, this is a great opportunity to promote your top destinations.
Here are a few other Memorial Day video ideas for any industry:
6 Best Recipes for a Great Memorial Day Picnic
5 Quotes to Share This Memorial Day
10 Most Exciting Things to Do with Kids This Memorial Day
How to Celebrate Memorial Day in [Your Location]
Memorial Day: How It All Began
Pro tips: focus on the major items and avoid making your video too long, in order not to overwhelm the viewers.
Memorial Day Marketing Idea #2. A Special Offer
An extended weekend not only means the great outdoors but also shopping. If you are running a sale, creating a video to share on social might be a great marketing idea for Memorial Day.
Pro tip: catch your viewers' attention by placing an unusual or exciting image on the first frame, like this eagle in the video above. Don't forget a call to action to drive traffic to your website or a landing page.
Memorial Day Marketing Idea #3. A Video Invitation
If your community is preparing an event to honor the troops this Memorial Day, a video invitation is what will get it noticed. Use some recognizable visuals like the US flag. Add text to the video to make sure your message can be understood even on mute.
Over to you
Are you doing anything marketing-wise this Memorial Day? Share your marketing ideas in the comments below.