10 Must-Have Videos for Your Business (and How to Easily Make them in Wave.video)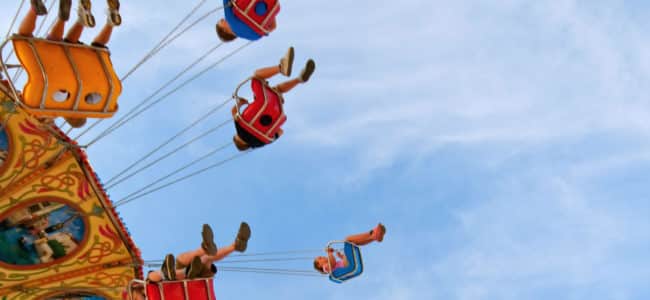 I might be preaching to the choir here but this is something I will never get tired of repeating: your business needs video in order to grow. This is a necessity if you are doing anything digital: social media, Google ads, or even if you just have a website.
In today's weekly series Wave.video tips we are going to share 10 types of videos that your business will definitely benefit from. You can easily make them in Wave.video using one of the most underestimated features – the CTA box.
What is the CTA box?
If you are not familiar with the Wave.video interface yet, there are two types of boxes that allow you to add text and other content to the video: the Text box and the Call to Action (or CTA) box. With the help of the Text box, you can add your text (captions, various phrases, and just about anything else) to the video clip. The CTA box allows you to add both an image and text to the video.

Back when the trees were tall…
Initially, the CTA box in Wave.video was designed to help users add their logo and a powerful call to action to the video. Adding a brand's logo and a strong message during or at the end of the video helps build brand awareness and establishes the brand voice.
However, with time, we realised the hidden potential that the CTA box had within it. What if we could add not just a logo but another image?.. Or an icon?.. Or even someone's picture?
Here are our 10 favorite videos you can easily make in Wave.video using the CTA box.
1. Inspirational videos
I love inspirational videos. They are highly shareable on social, beautiful and inspiring (duh!) This is the kind of content that will help you promote your brand without being too pushy. Create an inspirational video with a quote from your industry thought leader or just a prominent figure, share it on Twitter with the hashtag #InspirationalFriday or #InspirationalQuotes and count the likes.
How to use the CTA box
Upload a quotation mark instead of the logo in the CTA box to make the quote more visually compelling. If you want to make your quote look yet more sophisticated and attention-grabbing, add a floating first letter of a paragraph as an image aka logo in the CTA box.
Pro tip: Use websites like flaticon.com to find great free icons and images for your video.
2. Roundup Video
Roundup posts are a great way to increase your traffic, help SEO and establish relations with industry thought leaders. Just a couple of months ago, we published our first roundup post with quotes about video marketing from 88 influencers. As of today, the post yielded 826 shares and 22 comments in total.

In order to repurpose the content and take it to the next level, we made short videos with quotes from our contributors.
How to Use the CTA Box
Insert a person's image as a "logo" in the video. The quote will go nicely along with the image, to make it more visual and attractive. The video doesn't have to be long: just a few seconds is enough to make a shareable asset.
3. Helpful Tips
If you share any helpful tips or how-to's with your audience, a video might be a new fresh way of sharing the information. These videos are great for just about any industry, from machinery to local food delivery service.
How to Use the CTA Box
Our designers came up with a great idea of how to make the Tips video (what an awesome name!) more attractive. They suggest that you simply add pictures of numbers instead of the logo in the CTA box. Simple and effective!
4. Educational Video
This one is similar to the Tips video in the sense that it also brings value to the viewers without being too promotional. Educational videos are great for making your social feed more engaging. There is also a good chance such videos will receive a high number of likes and shares from your viewers because everyone loves learning interesting facts.
How to Use the CTA Box
In our example, we added years as an image in the CTA box. However, you can add icons or any other images of your choice.
5. Infographic Video
If you make presentations at work or simply need to share information in a more visual way, a video infographic might be a great way to get your message across. The video infographic doesn't have to be something fancy or difficult to produce. You can just upload an image to support your case and accompany it with a text.
6. Team Video
Videos are not only a great way to grow your online presence and take your company forward. They can also be applied to other spheres of your business, like HR. Turn a yearly review into video to share with the team. Or give your colleagues thumbs up with video: they'll appreciate it for sure.
7. Local Business Advertisement
If you are a local business or would like to share your office location with the world, a short video with a map is a great addition to your website and social accounts. Make it more engaging by adding an animated geo pin that will land right onto your office location!
How to Use the CTA Box
In order to place the pin directly on the office location, make a screenshot in Google Maps. Try to make it large enough to allow for moving the map around in Wave.video for the best spot.
8. Unconventional "Thank You" Video
A simple "thank you" can go a long way, especially if it is genuine and comes from your heart. But how about a video thank you card? This is something you could send to your clients or share with your colleagues when you feel grateful.
How to Use the CTA Box
What we did for this video ? is that we just searched for the word "thank you.png" on Google. Then, we uploaded the thank you image as a "logo" in the CTA box in Wave.video. And voila – a beautiful video thank you card is ready!
9. Fun Graphic Video
One of my favorite ways to combine two types of visuals is to add graphic that would accompany an image or video clip. You might have tried it in Instagram Stories where you can pin an element onto a video, and this element will move together with the video.
You can do the same thing with images and the CTA box in Wave.video. Upload a graphic and use it instead of the logo in the CTA box.
10. Motivational Video
People love to be entertained – and motivated! Post a short motivational video on Twitter to engage your audience and show them you are human, too ?
How to Use the CTA Box for This
In order to make such a fun video with bubbles, our designer Maria made a quick sketch in the .png format. After that, she uploaded it as a "logo" to the CTA box. Wowza!
What types of video do you create in your company? Share in the comments below!