How to Find the Best Video Marketing Solutions That Won't Bust Your Budget
Earlier this year, HubSpot's marketing blog dubbed 2017 the Year of Video Marketing. The truth is that almost 80 percent of your market watches videos online every week. Over half of them make watching online videos a daily habit. Marketers plan to make even more traditional videos in the future. They're also exploring 360-degree, live, and interactive video formats in an effort to engage their audiences and outdo the competition.
If you're worried about denting your small business budget trying to keep up, consider these affordable video marketing solutions that don't require a long learning curve.
Video Marketing Solutions for Small Businesses
Depending upon your business goals, you may need different kinds of marketing solutions. For example, some of you may just need to get started with marketing videos. Other businesses may have already experimented with video marketing solutions but hope to expand reach, engagement, and conversions.
Whichever type of business you are, we have collected some of the best video marketing solutions that won't bust your budget and are super easy to use.
Video Makers for Small Business
Would you like to create professional videos for your social media pages, websites, and website distribution sites like YouTube? Or perhaps, you are already creating videos for this or other social channels and would like to make the video creation process more efficient.
In any case, video marketing starts with a video. And you definitely want your videos to look top-notch and represent your company in a positive light. You might consider getting started with your own cell phone camera and commonly available apps. If you need to take your video further from a simple video clip, here are some tools that might be of great help.
What if you could create marketing videos without even having to supply your own videos, music, or stock images? wave.video has a perfect video marketing solution with affordable packages for small businesses, marketing agencies, or large enterprises.
Here's what you can do with wave.video:
You could use your own video, music, and images. Alternatively, you can rely upon their vast library of stock content.
You can add in text and effects with a click of your mouse.
wave.video also makes it simple to produce videos in different dimensions and formats to suit various platforms you want to distribute them on.
wave.video is a good example of a platform that you can use to begin producing engaging and professional marketing videos from scratch even if you have no experience. Just figure out the message that you want to convey and get started right away.
If all you need to do is to add text to your video, Vont might be a great tool. The coolest part about it is that you can use it right on your phone. Simply shoot a video with your smartphone and upload it to the app. Ta-da!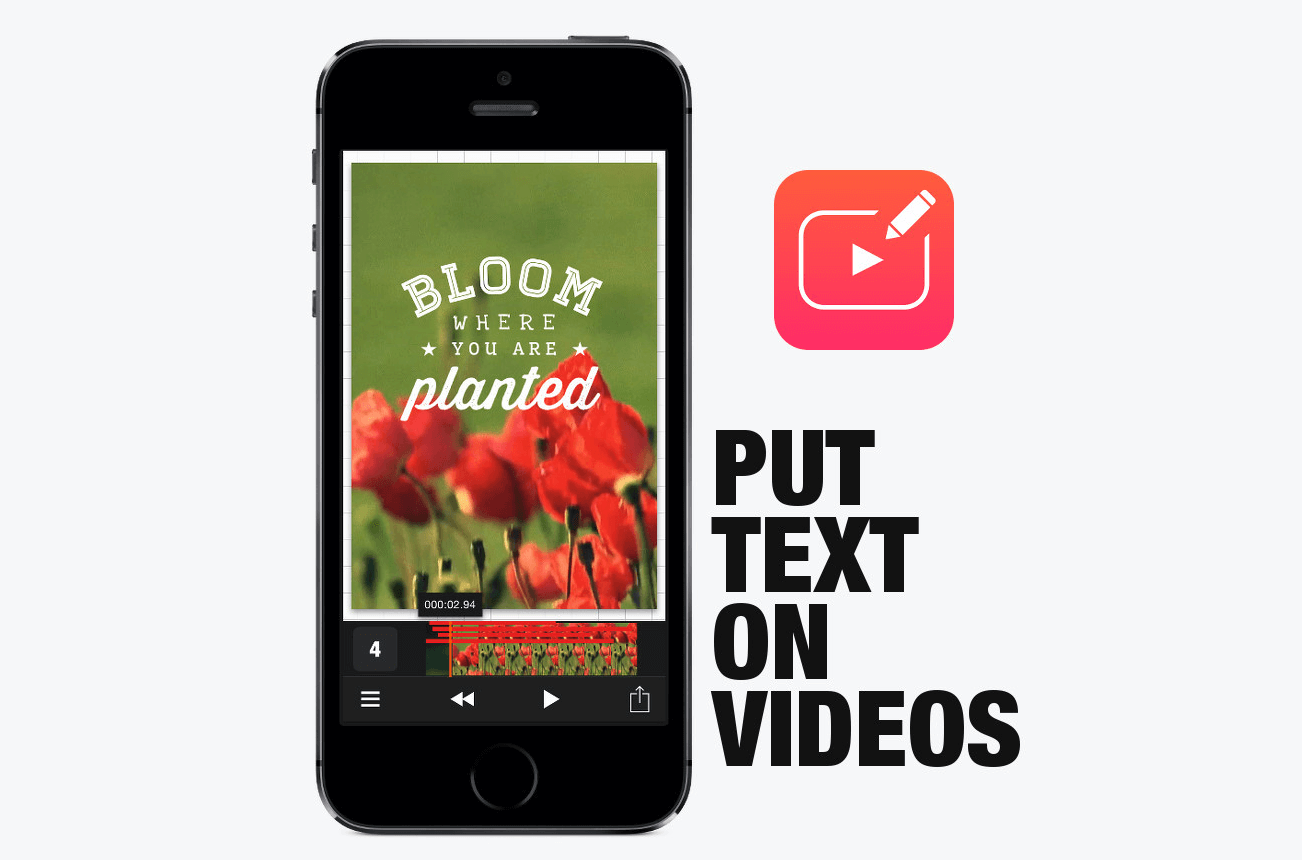 Video Hosting Platforms
Almost everybody knows about YouTube, the largest host for videos on the internet. Google owns YouTube and likes to brag that its video host has the second-ranked search engine online, only behind Google itself. You can host your videos for free on YouTube, and lots of small and large companies already do this. Having a presence on YouTube can help extend your reach, and best of all, it's free.
Still, you may want to turn to a video host and custom player solution like Wistia if you want to keep your traffic on your own website. Even though you may wish to start a YouTube channel, you might want to reserve your more in-depth content for your own site. This way, you can avoid the distractions of competitors and make sure that viewers watch your videos in context with other information on your website. Besides, Wistia is free for hosting up to 3 videos!
One problem with YouTube is that your viewers might connect with them more than they do with your business. Also, if you post videos to YouTube for important keywords, you risk having your YouTube videos rank over the relevant pages on your own site. Certainly, YouTube can help boost SEO. Sometimes, it's too good for SEO and may actually cannibalize traffic to your own business website.
Post-Production Collaboration Tools
If you market for a small business, you probably still need to work with a team. For instance, you may collaborate with bosses, clients, freelancers, and partners. Sometimes you may simply need a secure way to pass videos around for approval before you are ready to publicly release them.
You could pass your files around with many different cloud storage solutions. For instance, you could use Dropbox, Google Cloud, or Microsoft OneDrive. You have probably used some of these storage solutions before to pass around text files. Still, these kinds of cloud storage aren't really made for collaborating on videos, and they also might not offer you the basic speed or security that you need.
Frame.io UI from Frame.io on Vimeo.
A file-editing and collaboration tool like Frame.io will offer you a more professional solution. With Frame.io, you can work together from different offices and even different cities or countries. You can enjoy uploading speed, communication, and collaborative file-editing that's been tailored to the task.
Using Videos as a Product
Video marketing frequently discusses ways to use video marketing solutions to help market a company's other products or services. These days, many companies market their videos as their product and not as a promotional tool. For instance, you might produce educational videos or even entertaining movies that you hope to profit from. YouTube does allow you to find sponsors for your videos, but that might not always be the best solution.
Start Selling With Vimeo On Demand from Vimeo Staff on Vimeo.
If you'd like to charge people to view your work, you might consider working with Vimeo. That platform will allow you to charge viewers per video or by subscription. You can sell video to desktop and mobile viewers, and you can even reach Roku users.
Why Use Professional Video Marketing Solutions for Your Small Business?
When you use professional video marketing solutions, you can appear more professional and enjoy more professional results. Since these tools have been produced by video marketing professionals, they can help guide you along the right path in a way that a mix of other kinds of tools probably won't. At the same time, you will find you can access the same features that larger companies rely on for free that your smaller marketing budget can easily absorb.