5 Unconventional Thanksgiving Videos to Promote Your Business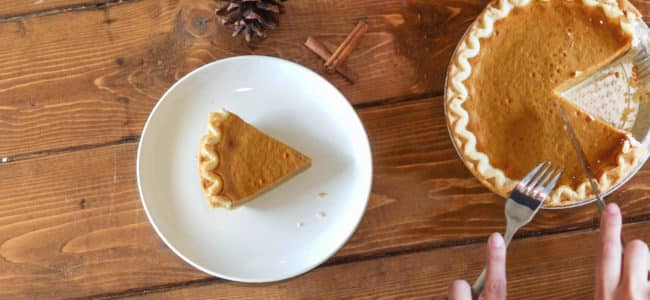 Thanksgiving weekend, including Black Friday, is the busiest period for stores because they kick off the holiday season. In 2016, there were 101.7 million people who braved the crowds. Total sales for 2017 are estimated to reach $682.0 billion. Wowza!
If you haven't planned any Thanksgiving marketing activities yet, fret not. Here are 5 fully editable videos that will make this Thanksgiving truly remarkable for your business and help your marketing campaign skyrocket.
1. Thanksgiving Video Catalogue
If you are in retail, you must have noticed that about 30% of your annual sales happen in the days between Thanksgiving and Christmas. Most retailers take advantage of this fact and plan extensive marketing activities like discounted offers and promotions. To draw attention to your products and services, try making a video. Such a video is great for sharing on social or embedding on a landing page dedicated to the Thanksgiving sale.
2. Make a Video Offer Your Customers Can't Resist
Black Friday is THE day when people are not only willing to spend their money on gifts and other products they need. It is also a day when they actually expect companies to come up with some special offers.
Grab this opportunity and reach out to your audience in an effective way – with video. Share a Black Friday video offer on your social channels or run an ad. You can make a slideshow of the products that you sell or use stock images/videos. If your message is relevant, the video will definitely land you new customers.
3. How to Get Ready for Thanksgiving
Marketers keep repeating what has already become a common truth: overly self-promotional videos won't do your company any good. Nor will they gain any likes and shares, if brand awareness is what you are after.
But if not a company promo video, what can you post instead?
An engaging how-to video might be a great choice. Such videos are highly shareable as they provide some actionable tips and pieces of advice. Add humor and wit to the video, and it will be destined to go viral.
4. Share Educational Thanksgiving Videos
Another way of engaging your audience on social and beyond is to create an educational Thanksgiving video. It doesn't necessarily need to be connected with your industry. Instead, think of an unusual approach to this holiday.
For instance, consider this "6 Turkey Facts You Didn't Know". It is fun, not self-promotional and highly entertaining. If you are looking for some content to share with your audience this Thanksgiving, this might be a great choice.
5. Thank Your Colleagues with Video
People are the greatest and most valuable asset a company has. Without people, there would be no companies. Any HR manager knows what a daunting task finding just the right person for the team is.
This season, boost your team's spirit by sending them a thank you video. You can share it on Slack or other messenger that you use internally. You can even embed a video into an email and send it out to the whole team.
Pro tip: Use a funny and engaging thumbnail to make your users click on the video. Uh oh, and keep in mind that video featuring humans are viewed much more thoroughly.
What Thanksgiving videos are you creating this season? Share in the comments below!