8 Best Thumbnail Makers to Make Your Videos Compelling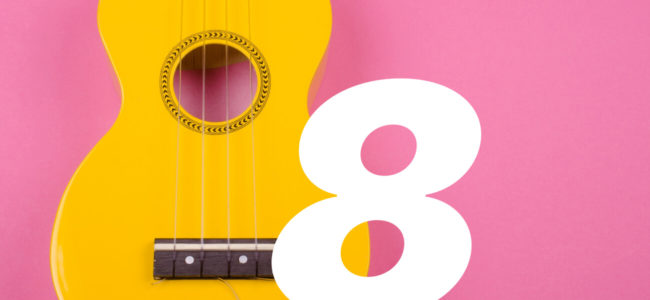 The world of video marketing is, kind of, in a tight spot. Almost everyone is creating videos, making the competition stiffer.
But then, some are still missing the importance of video marketing – and are losing big.
According to Wyzol's recent study, in 2015, around 78% of video marketers believed videos to be an essential part of their marketing strategy. As we entered 2020, that number went up to 92%.
So, can you imagine a world without videos? No way.
If you're into video marketing, you probably already know a video's worth. You may also know the importance of good content in promoting your video. But do you know that a thumbnail is equally, if not more, important?
A good thumbnail not just attracts users but also compels them to click the video. If you don't create it well, then you're losing out on potential users, subscribers, leads, and ultimately, customers.
In a sea of videos, it's a thumbnail that gives your content its identity.
A good thumbnail not just attracts users but also compels them to click the video. If you don't create it well, then you're losing out on potential users, subscribers, leads, and ultimately, customers.
But how to create compelling thumbnails to ensure people watch your videos instead of skipping them the way they skip ads on YouTube?
We'll get to that.
First, let's understand what a thumbnail is, what is the best size of a thumbnail, and how important it is for your video anyway.
What is a video thumbnail?
A video thumbnail is a smaller version of a much larger image and is usually the size of a human thumbnail, hence the name.
Here are some examples of YouTube video thumbnails: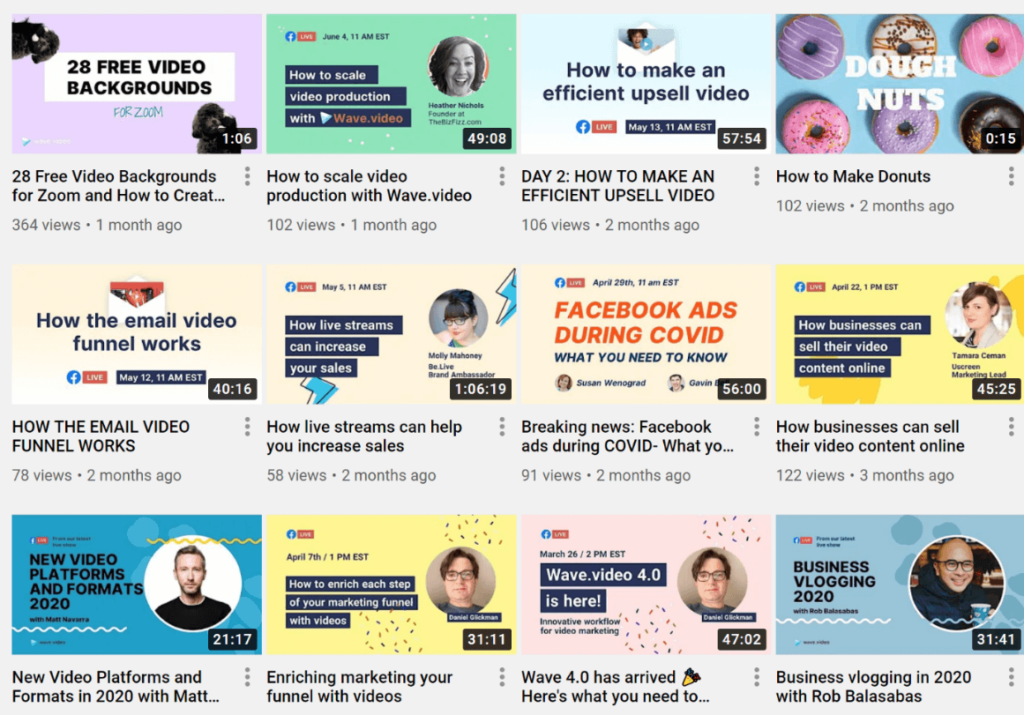 Quick to scan, a thumbnail gives the first impression of a video before you decide to watch it. So, if you're creating one, make sure it attracts users to bring more click-throughs.
That's to say – for every video you publish, ensure there's a creatively designed thumbnail that makes it difficult for your viewers to scroll past it without clicking.
What is the right size for YouTube thumbnails?
78.8 percent of marketers consider YouTube to be the most effective platform for video marketing. If you're one of them, then you must understand the right YouTube thumbnail size.
After all, making sure it's clickable and gives a boost to viewership means you need to put in the right efforts.
Google recommends that your YouTube thumbnail image should have a resolution of 1280 x 720 pixels, with a minimum width of 640 pixels. The ideal aspect ratio is 16:9, with a maximum file size of 2 MB and .JPG, .PNG, or .GIF as accepted image formats.
Why should you care about custom video thumbnails?
Unless you want a thumbnail just for its sake, you need to ensure it's the best.
Remember, with people watching over a billion hours of video on YouTube every day, the competition is exceptionally high. And thumbnails are often the first introduction of the video content that's out there.
While you can let the video platform pick up a random still image from your video to create a thumbnail, it won't bring you the attention you want.
Custom thumbnails add a particular persona to your videos and give them a professional touch that an ordinary thumbnail fails to deliver.
Here are two examples of the "best street food around the world" query on Google.
The first example has a thumbnail of a still image pulled out of the video.

The second example has a thumbnail with a custom-made image.
Which one would you watch?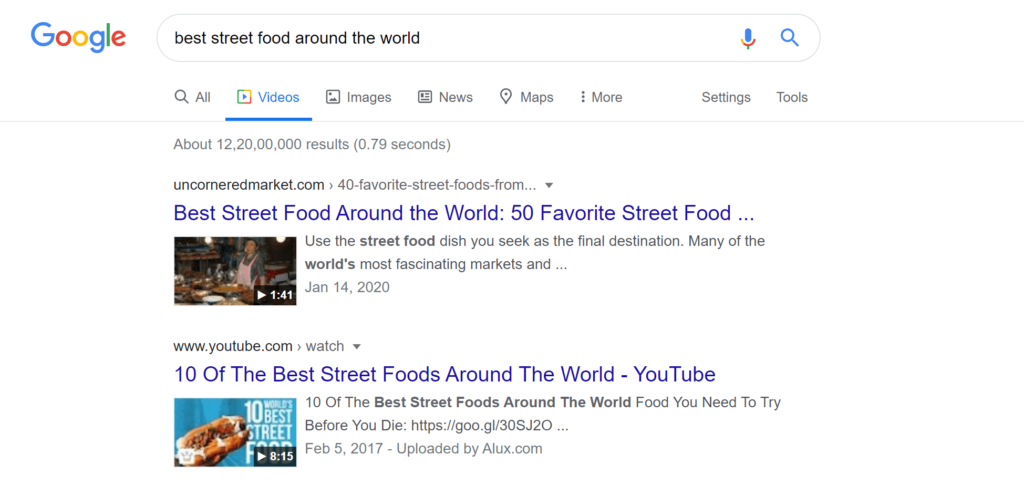 What makes an efficient video thumbnail
Right now we won't dive deep into the art of informed thumbnail-making. Here is a short video cheat-sheet listing the essential principles to follow when you create a cover for your video. For more detailed instructions, read the dedicated blog post.
Disclaimer: By 'clickbait thumbnail', we don't mean misleading irrelevant content to drive traffic no matter what. Not at all. As we see it, the purpose of these content pieces is to attract the audience, make it curious and induce clicking. And there is nothing wrong about this intention as long as the content behind the preview is good.
8 Of The Best Thumbnail Makers You Have Got To Try
Picture this: You created a great video. And it's so great that you're sure it will beat the best of America's Funniest Videos out there.
But when it comes to selecting the best thumbnail possible for your video, there's confusion abound. While it's normal, you can still get rid of this confusion.
Unless you created the video for altruistic reasons with no intention to generate audience response, it's essential to have a thumbnail that does its job well (read: increases viewer's curiosity).
And it's a thumbnail only that gives a sneak peek of your video before a viewer even clicks at it.
As it turns out, there are many tools to help you create awesome thumbnails that are sure to leave a significant impact on your audience.
Let your creativity shine through with these best video thumbnail makers.
Wave.video
Surprised to see a video-making platform amongst the top thumbnail makers? Well, the truth is that still images are not exactly Wave.video's specialty. But in the pursuit of giving our users all video relates tools, we got it covered, too.
You might already know about the recent launch of the Email Campaigns feature that came in with the possibility to generate and download video thumbnails.
The benefits are quite obvious and compelling:
You don't need any side apps or tools, both video and thumbnail can be created with one tool;
The creation process is fast and easy as all editing tools are already familiar to you;
No need to transfer files or take screenshots, all assets are handy inside one tool;
You achieve consistency as you can resize same video-&-thumbnail pair for any size and any platform;
You can assess video settings and swamp thumbnails anytime in the Video Dashboard.
Here is how it works.
Preffer text instructions? Here you go.
Step 1.
Create a video with Wave.video.
You can start from scratch or use one of over 500 pre-designed beautiful video templates. On your right, select the format of the video (and thumbnail) that you want to create.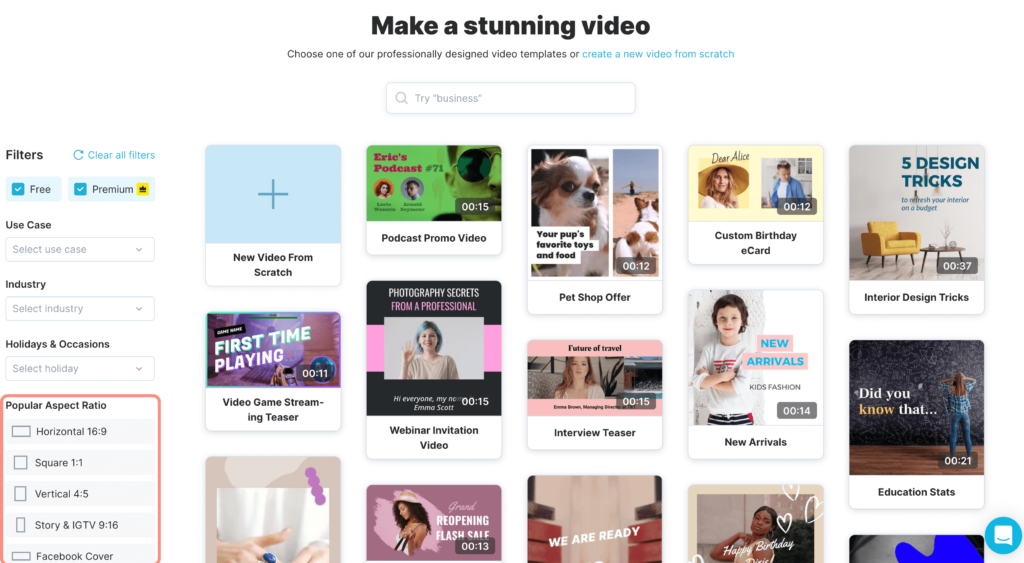 If you haven't worked in Wave.video yet, I recommend that you read this guide that will help you get started with video creation and master video templates: Tips and Hacks to Create Pro-Looking Videos (for Non-Designers)
Step 2. 
Create an intro frame for your video. This is what your thumbnails will be generated from.
With Wave.video, you get access to built-in stock library with 300 million assets, along with an option to upload your own media. To make a compelling cover, choose nice and relevant visuals, and empower them with text message.
To get a neat look, it's a good idea to use layouts that help to organize the visual part and texts.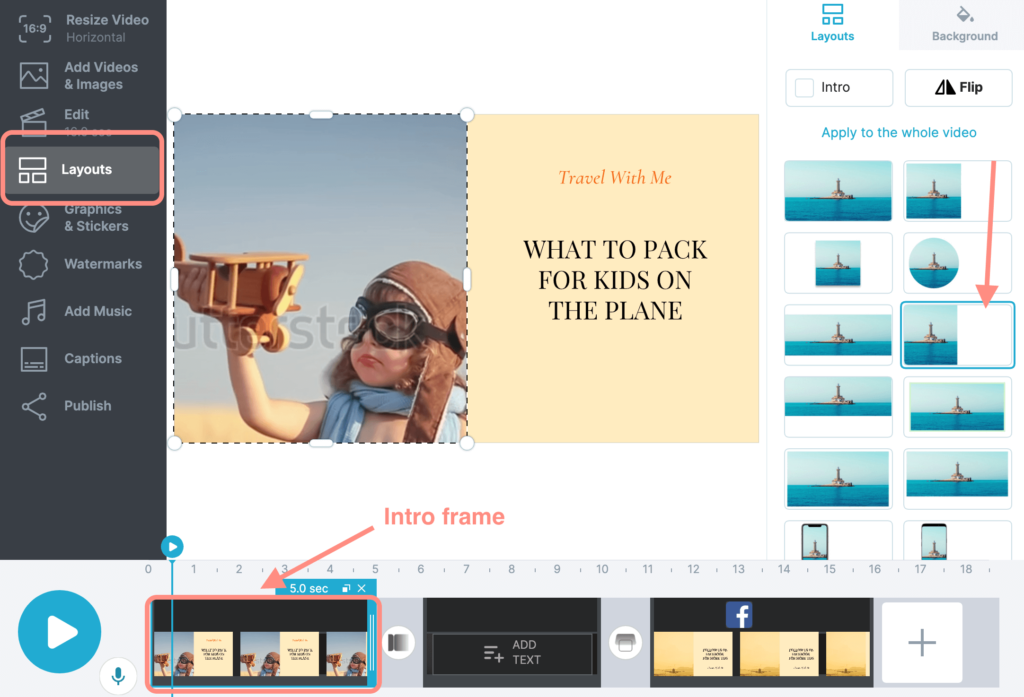 Step 3. 
Publish your video and get to the Video Dashboard.
Step 4. 
In the Player tab, set the needed frame as a thumbnail.
Step 5. 
Go to the Email Campaign tab. Set the required size, deactivate the play button, and hit 'Download'. Voilà! Check out your Downloads for your superb video thumbnail!
For your convenience, here is the whole process recorded:
Canva
As Canva says, you can design anything with this excellent platform.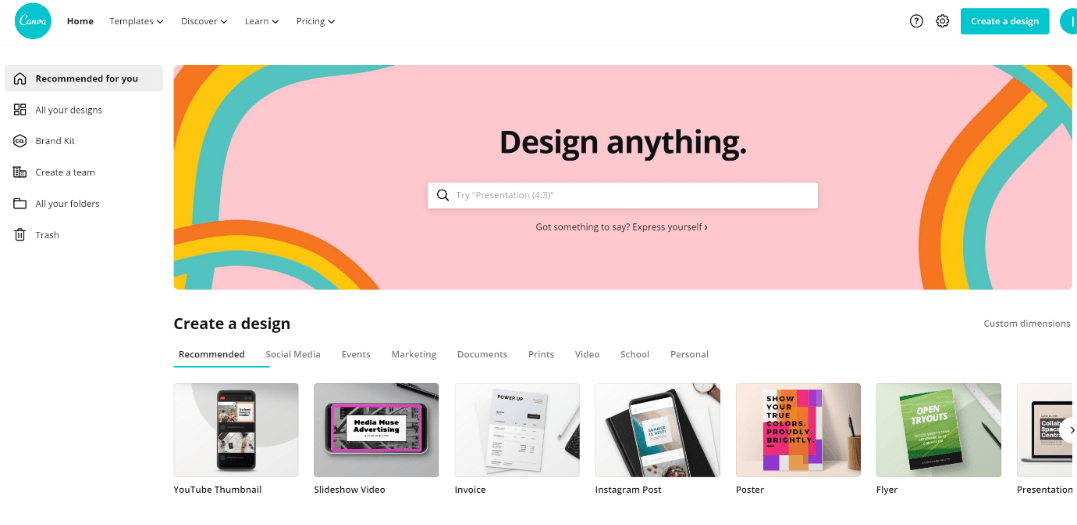 With over 30 million monthly active users spanning over 190 countries, Canva does know how to make its presence felt in the design tools industry.
And its super simple drag-and-drop interface helps you learn it within minutes.
Plus, there are courses and tutorials too. So, besides helping you get started with designing, Canva ensures you ace it too.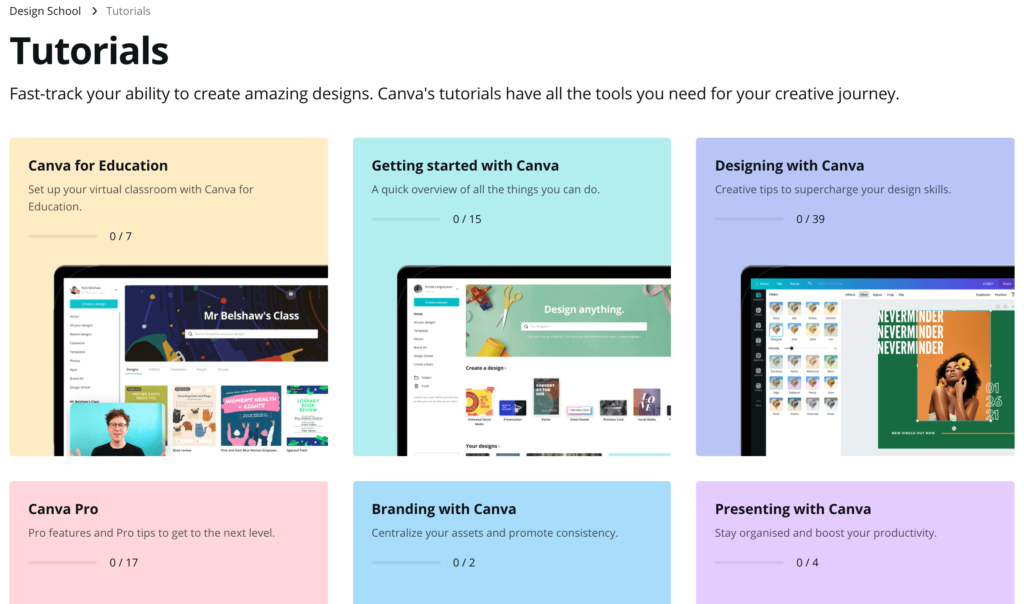 To create a YouTube video thumbnail, click on the 'Social Media' tab under Create a design on the homepage and scroll to the right until you get the 'YouTube Thumbnail' option.

Next, click on it to begin your design.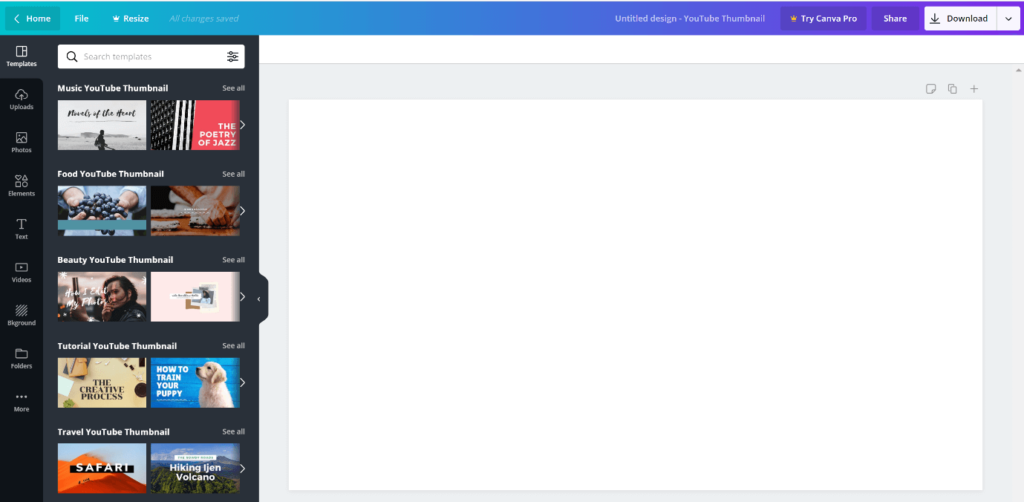 The page, as you can see above, will be blank.
You can either upload your video snapshot and edit it using the plenty of text and design elements that Canva offers or create a custom thumbnail for your video by picking one of the general or niche-specific templates.
For example, if you choose a pre-designed travel template, your design will look somewhat like this: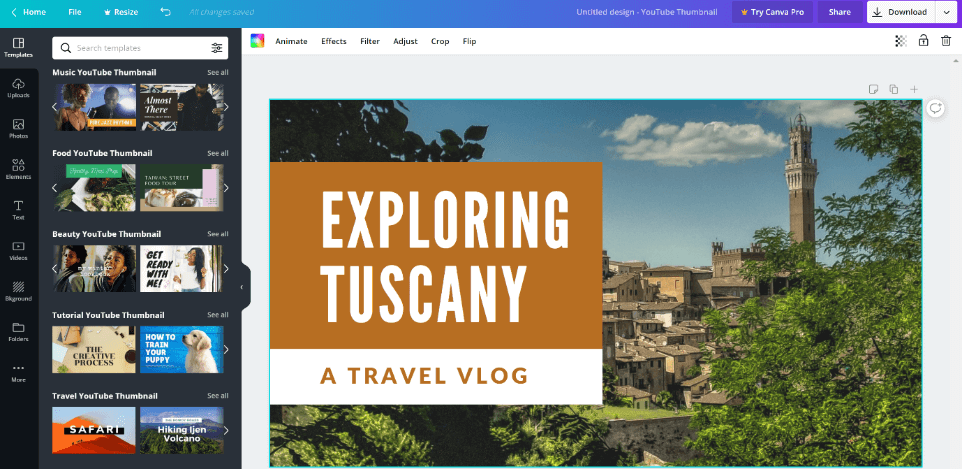 Now, edit it the way you want with the options to animate, add effects, adjust, and do a lot more.
You can delete the existing text and add new with other pre-designed text options or create a personalized style with your preferred font type, size, and color.
While a free Canva plan gives you the flexibility to design pretty much everything you want, there are plans for Pro, Enterprise, Education, and Nonprofits too.
Its USPs are the ease-of-use it offers and the fact that even non-designers can create rich, engaging graphics with this thumbnail maker.
Fotor
Some brands tend to ignore the importance of good graphics for marketing, especially when it comes to video marketing. You shouldn't be one of them. At least, as long as tools like Fotor are there.
Powered by HTML5, this thumbnail maker comes with some pretty advanced features.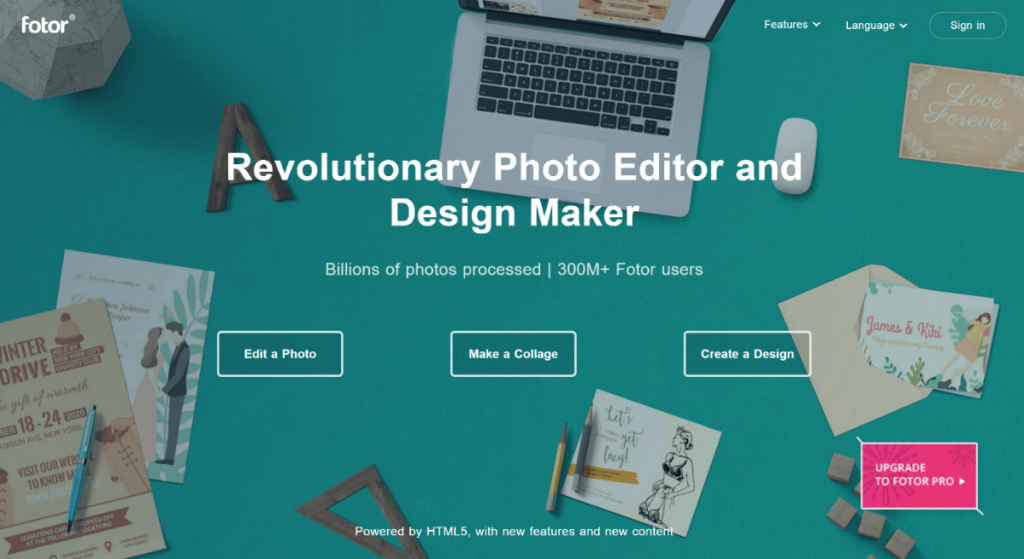 To get started, click on the Create a Design tab on the homepage.
It will take you to the various design options that are available on the app. Scroll the page till you find the SOCIAL MEDIA COVER category and select 'Youtube Thumbnail' under it.

It will take you to a blank template. There are 2 ways to proceed:  
Option 1. Pick a pre-designed template of your choice and edit it. Choose a template from categories like life, lifestyle, game, season, travel, cooking by visiting the templates page.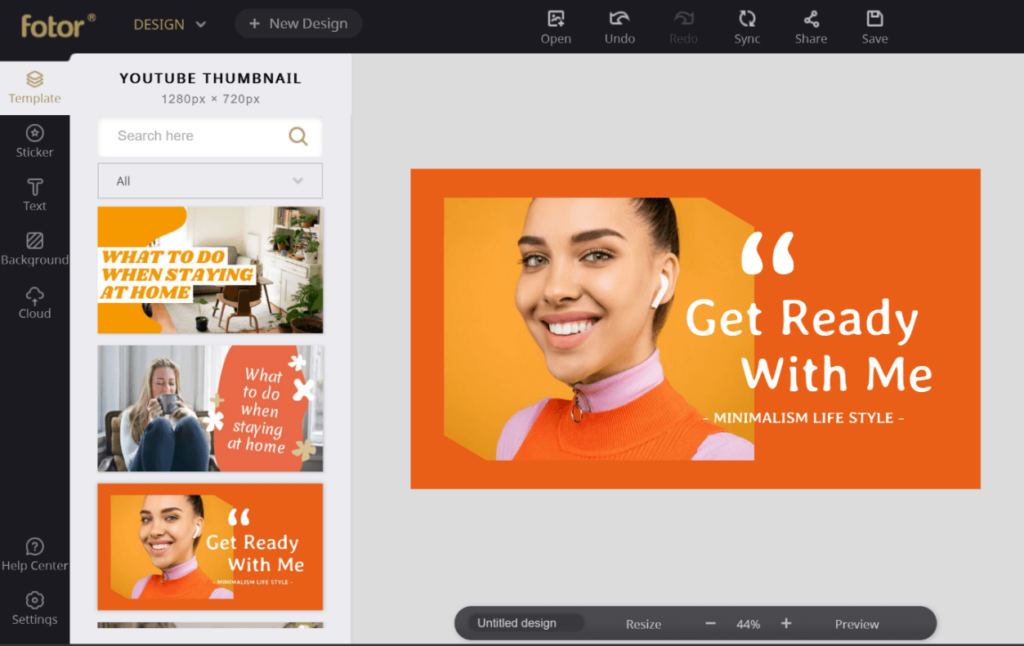 Option 2. Open a thumbnail image you want to edit with options to upload it from Computer, Fotor Cloud, DropBox, or Facebook.

While the 'Basic' plan is just as great to give you a superb thumbnail creation experience, there's also an option to upgrade to the 'Pro' plan to enjoy a seamless cross-platform experience.
Snappa
Snappa is another YouTube thumbnail maker that's quick and simple to use.
Like most of its competitors, this one also features professional-looking pre-made templates, customizable backgrounds, and high-res stock photos to create stunning thumbnails in, well, a snap.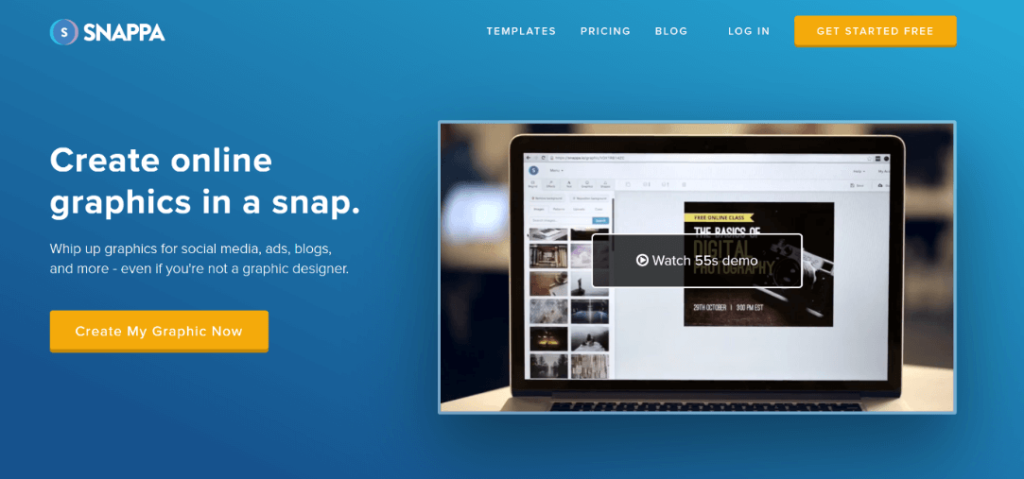 Step 1. Click on the 'Create My Graphic Now' tab on the homepage and create your account on this thumbnail making app or log in if you' already have one.
Step 2. After logging in, enter a custom graphic size to create your thumbnail or select the 'YouTube Thumbnail' option (recommended) under 'SOCIAL MEDIA POSTS'.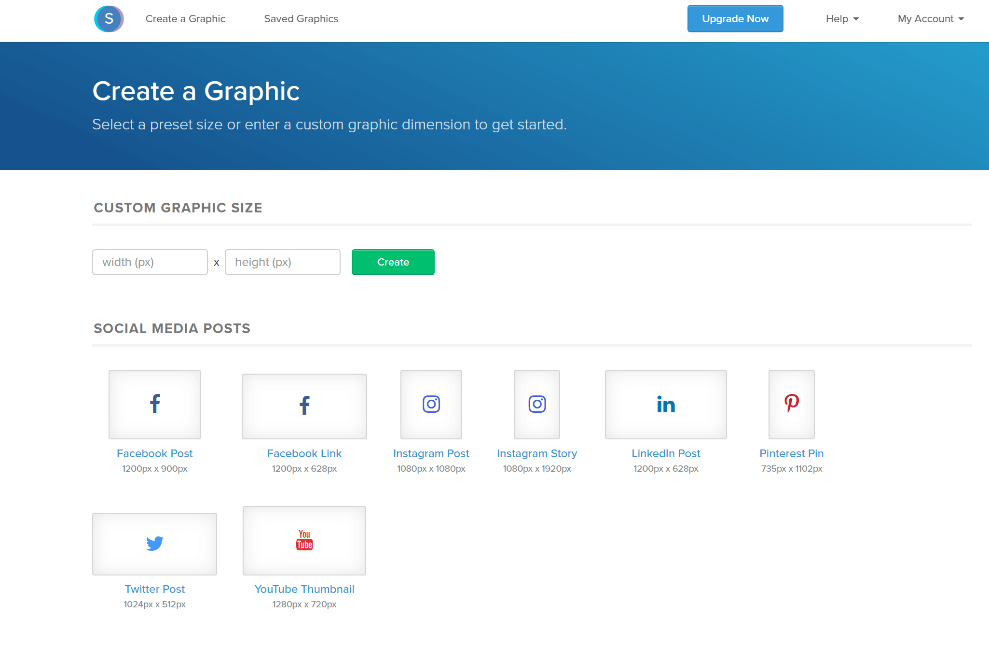 Step 3. Once you are on the YouTube Thumbnail page, you can either create it from scratch or select a template.
Step 4. After picking a template, add a background, text, or graphic to turn your thumbnail idea into an awesome image.
The platform offers three plans to suit different design requirements.
While the 'Starter' plan is perfect for those looking for a free thumbnail maker, one can upgrade to 'Pro' at $10/month or 'Team' at $20/per month and avail the features they offer.
Regardless of your choice, you can rely on Snappa to save you time and keep your video thumbnails brimming with freshness.
Fotojet
If you need a quick tool that doesn't come with all the fuss of YouTube thumbnail maker download or registration, Fotojet is your best bet.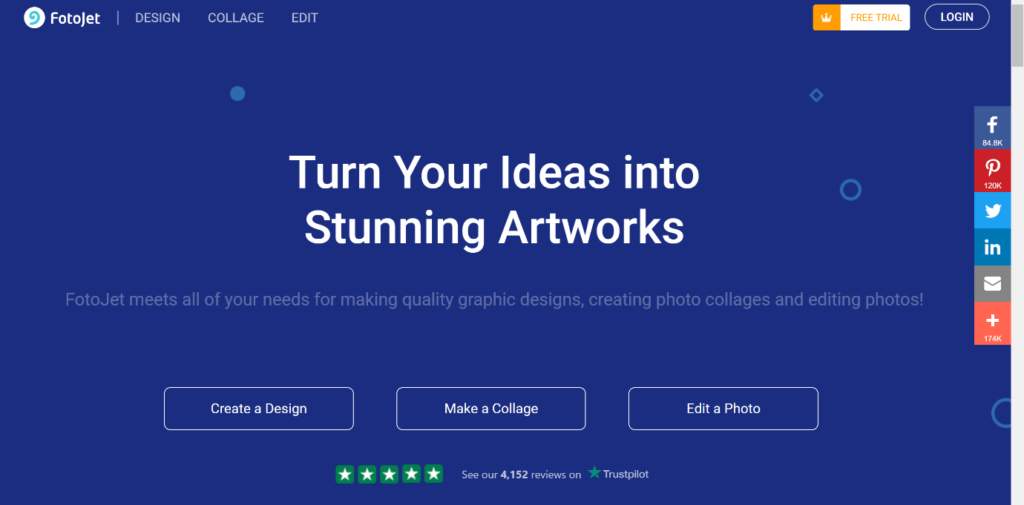 Apart from giving you the flexibility to make video thumbnails on the fly, this tool also gives you the speed to do it in just four simple steps.
1. Create a Design on the homepage.

2. It will take you to the Create New page. Scroll it to arrive at the 'Social Media Header' and select 'YouTube Thumbnail' from there.
3. Next, choose a template and edit it.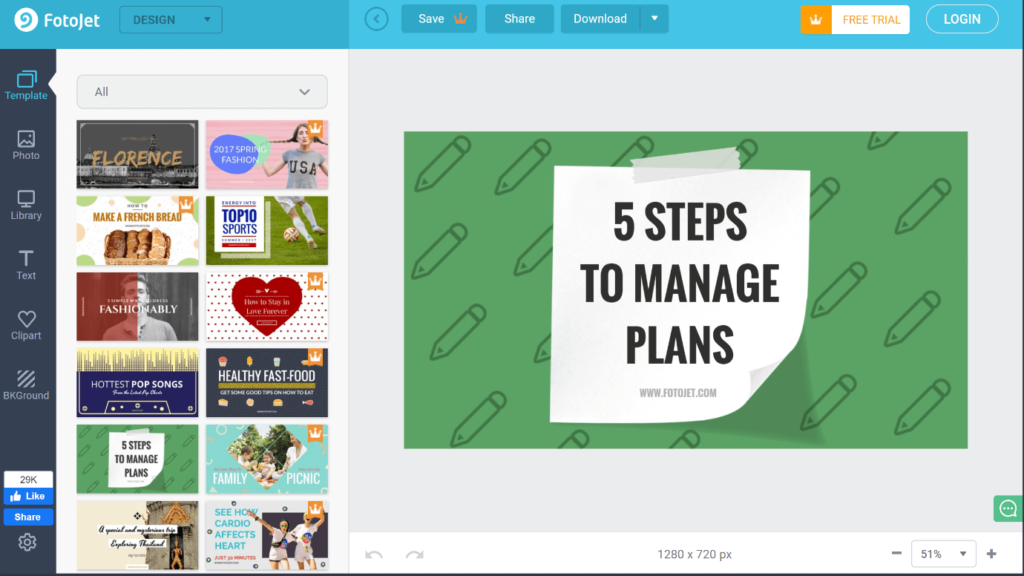 4. Once you're done designing, download it for free.
It's that simple.
And you can also upgrade to the 'Plus' plan to get access to premium features and resources.
Adobe Spark
What if someone tells you that creating a powerful video thumbnail takes less than two minutes?
Will you believe them? Well, if it's with Adobe Spark, then you better do.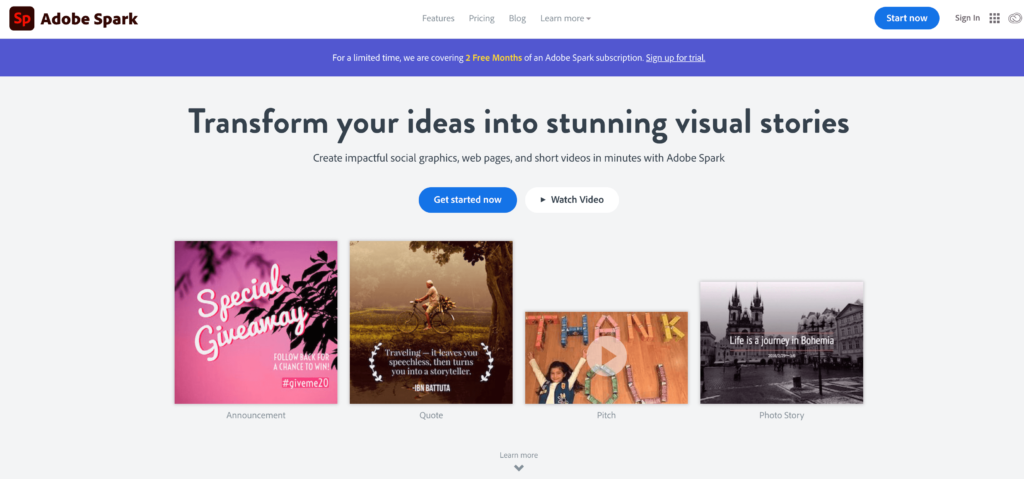 The platform offers several features to help your thumbnails speak out to the audience.
Here's how you can create a thumbnail in less than 2 minutes using Adobe Spark:
1. Click on the 'Start now' button on the top-right of the homepage, or the 'Get started now' tab under the header.

2. Next, sign up or log in, if already registered.
3. After you're logged in, click on the '+' button on the left. Then click on the 'View all' button on the bottom of the pop-up.

4. Here, select 'YouTube Thumbnails' under the 'Stand out on social' heading.
5. Now, pick a template, add text, add or remove photo, bring design variations, change colors, layout, or do just about anything to create that perfect YouTube thumbnail without hassles.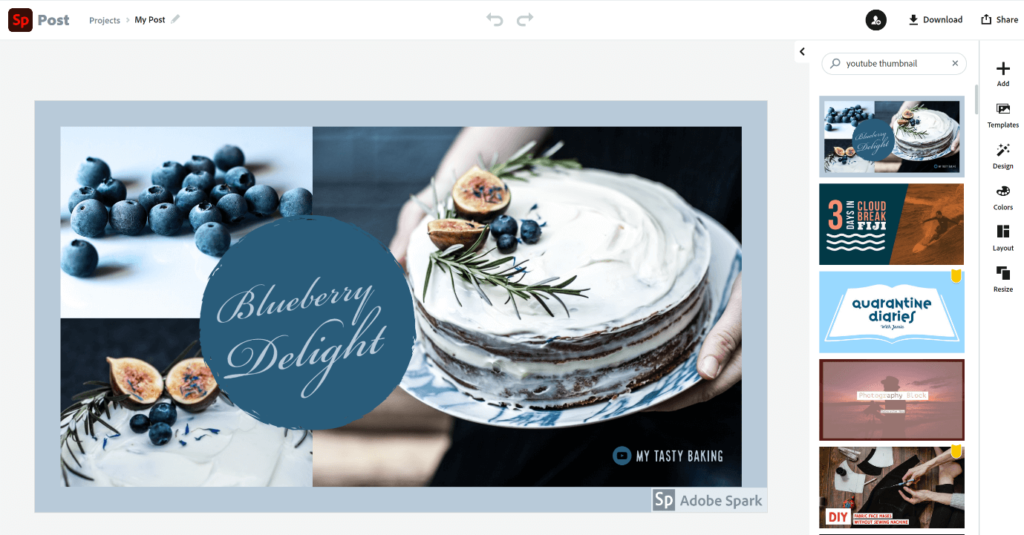 By the way, you can remove the Adobe Spark logo at the bottom and add your brand's logo too.
Although Adobe offers a full suite of features with the Spark, the Starter (free) plan gives you access to limited templates, images, and icons. To enjoy any other functionality offered by this amazing tool, you either have to upgrade to the Individual or the Team plan.
Adobe Spark has been riding a wave of popularity ever since its release in 2016. Give it a go to know if it's worth the hype.
Picmaker
There are several ways to have beautiful video thumbnails without scratching your head. Picmaker is one of them.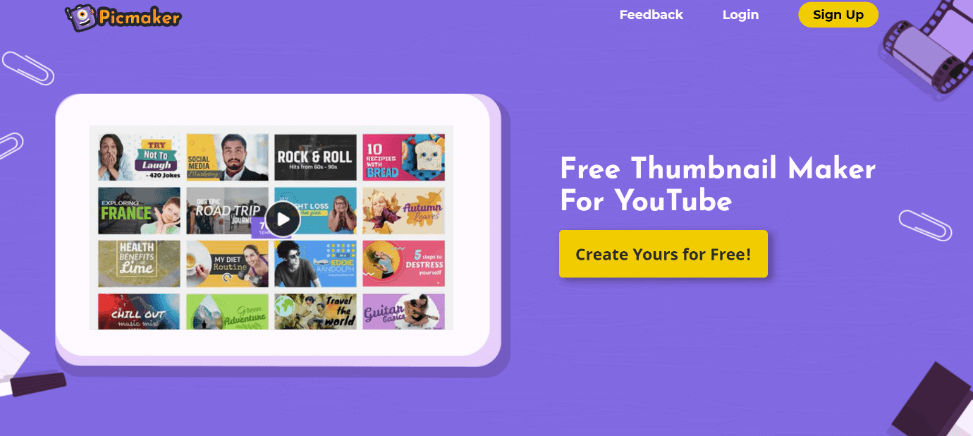 To create an impressive thumbnail here, begin by either logging in, signing up, or clicking the Create Yours for Free tab at the homepage.
Next, select the YOUTUBE THUMBNAILS option or add a custom size if needed.

Upon choosing YouTube Thumbnails, you'll find a blank canvas to start your creation.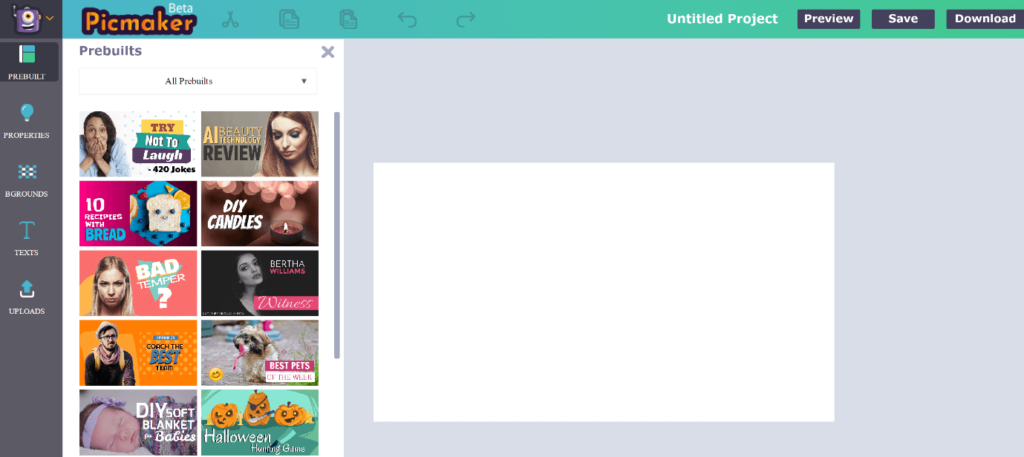 Here, you can either pick a pre-built template or upload an image. After that, use properties to add different elements to your project.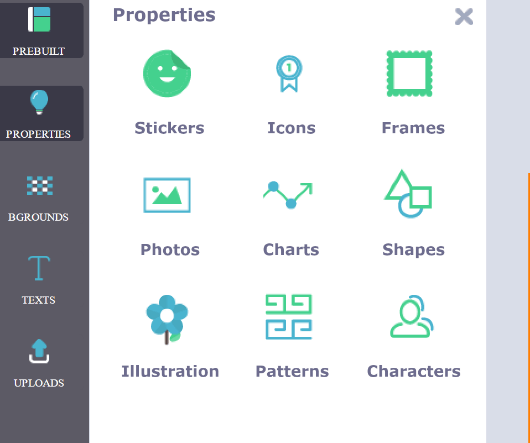 With over 100,000+ graphic elements and the option to burn background in your images, this design tool is meant to make your life easier.
But the best part is you can experience all its features for free. No different plans, no pricing. At least for now.
Visme
Be sure to add Visme to your list of must-try video thumbnail makers. After all, when over 5.3 million users rely on a platform in over 101 countries, you got to try it.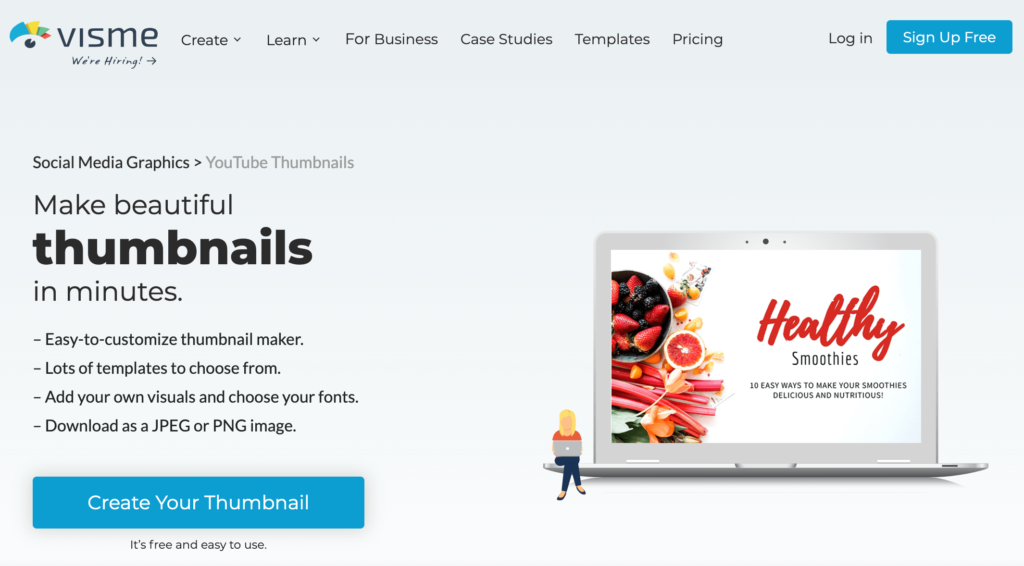 It is a free thumbnail maker that comes loaded with several features.
Some of them are: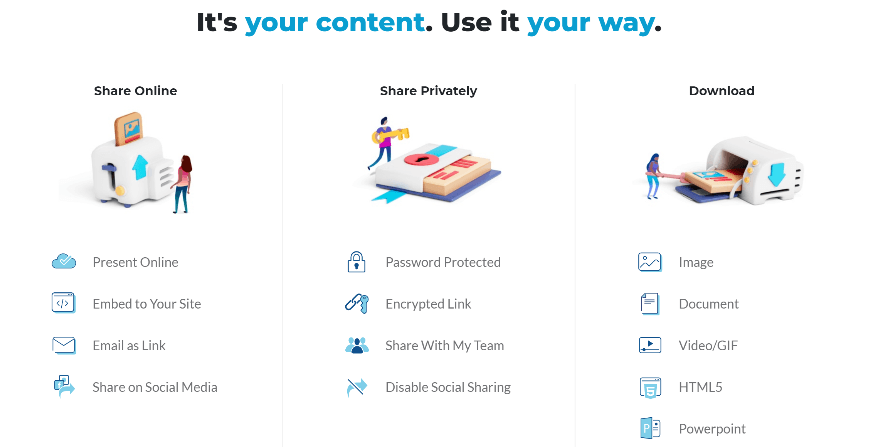 To create custom YouTube thumbnails with Visme, sign up/log in.
Next, pick a blank template or edit a pre-built template.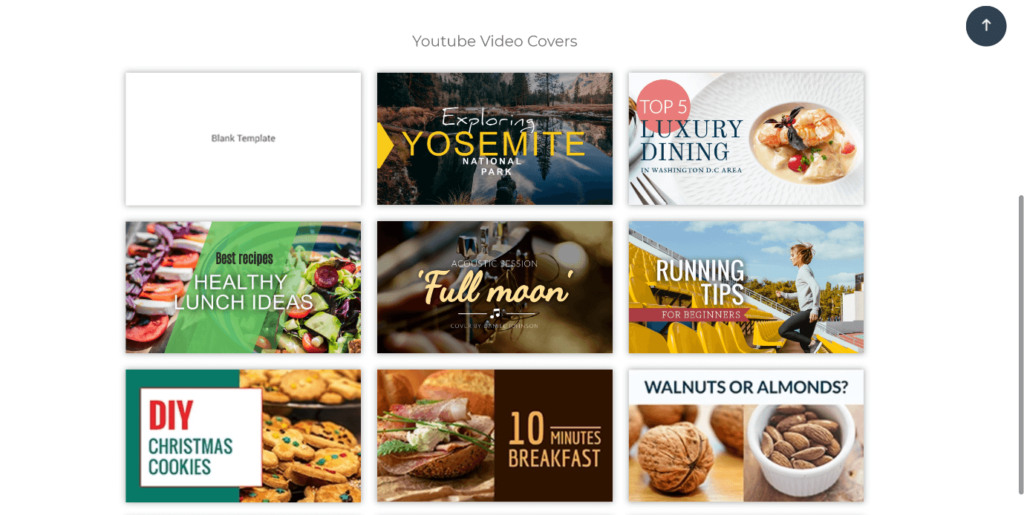 From adding professional-looking header & text to stats, figures, diagrams, and more – Visme gives unlimited options to create great thumbnails.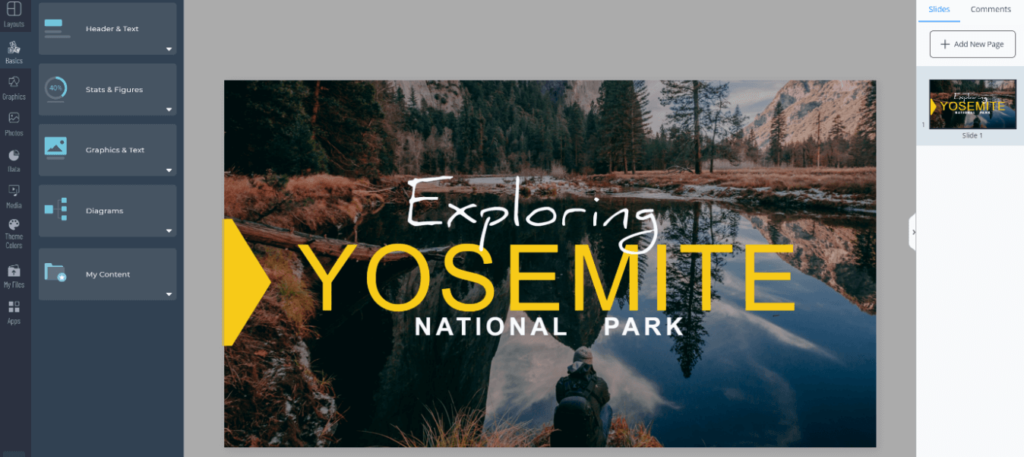 Use The Knowledge You Just Gained
With 81% of video marketers believing that videos help increase their visitors' average time on a page, the need to engage your potential customers through videos is at an all-time high.
It's worth noting here that even though a thumbnail reduces an image, it increases its value.
Utilize the power of high-quality thumbnails by grabbing your audience's attention. And crush your video marketing campaigns like never before.
The big question, however, is – how to do that. Hopefully, the list above answers this question with actionable tips.
Make the most of the best thumbnail makers listed above and create visually appealing video thumbnails to skyrocket your website traffic.
Let your viewers click your videos and stick around to watch them without ignoring them.