Book Trailer: What Are They and Why Do You Need One for Your Next Book?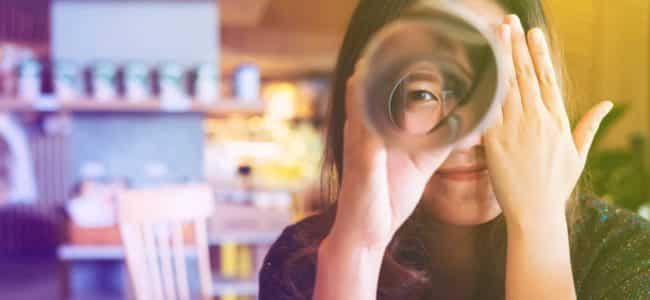 What are some of the best techniques to promote a book?
In addition to writing a press release and presenting at a local meetup, there's one strategy that is oftentimes overlooked by authors and publishers: creating a book trailer.
So, what is a book trailer exactly? And why do you need it if you want your next book to become a bestseller?
What Is a Book Trailer?
One could argue that a book trailer is essentially like creating a movie for your literary piece. That's not the case since you're not giving your entire story away!  A book trailer is a teaser or a promotional video that highlights the narrative arc of your book, kind of like a synopsis. (Don't give away too many details, now.)
A book trailer is a teaser or promotional video that highlights the narrative arc of your book.
You want to include a few things in your book trailer:
Relevant reviews and endorsements that make your work shine! Say, like the New York Times, or a quote from a well-known author.

A synopsis that is brief and tantalizing, but doesn't give away any major plot lines in your story arch.

Exciting videos with a soundtrack that compliments your genre.

A strong CTA or question that leaves your audience bolting out the door to purchase your book, or at least motivates them to find out what your book is about.
And there you have it!
Why Do I Need One to Promote My Book This Way?
So, why promote your book with a video trailer?
You've probably heard this before, but video is the future. According to one study, video is going to account for 82% of all Internet traffic within 2 years. 
Furthermore, two-thirds of Americans (67%) get at least some of their news on social media. That's more than half the population of the United States you're able to reach just by creating a video trailer for your book!
If you're still not convinced, according to an article run by MDG Advertising, they state that 96% of 18-24-year-olds go online regularly for their social media news and general media consumption.
What we're getting at is the following: it makes sense to attempt to engage readers via digital trailers since it's a proven method used to elicit engagement from a digitized audience.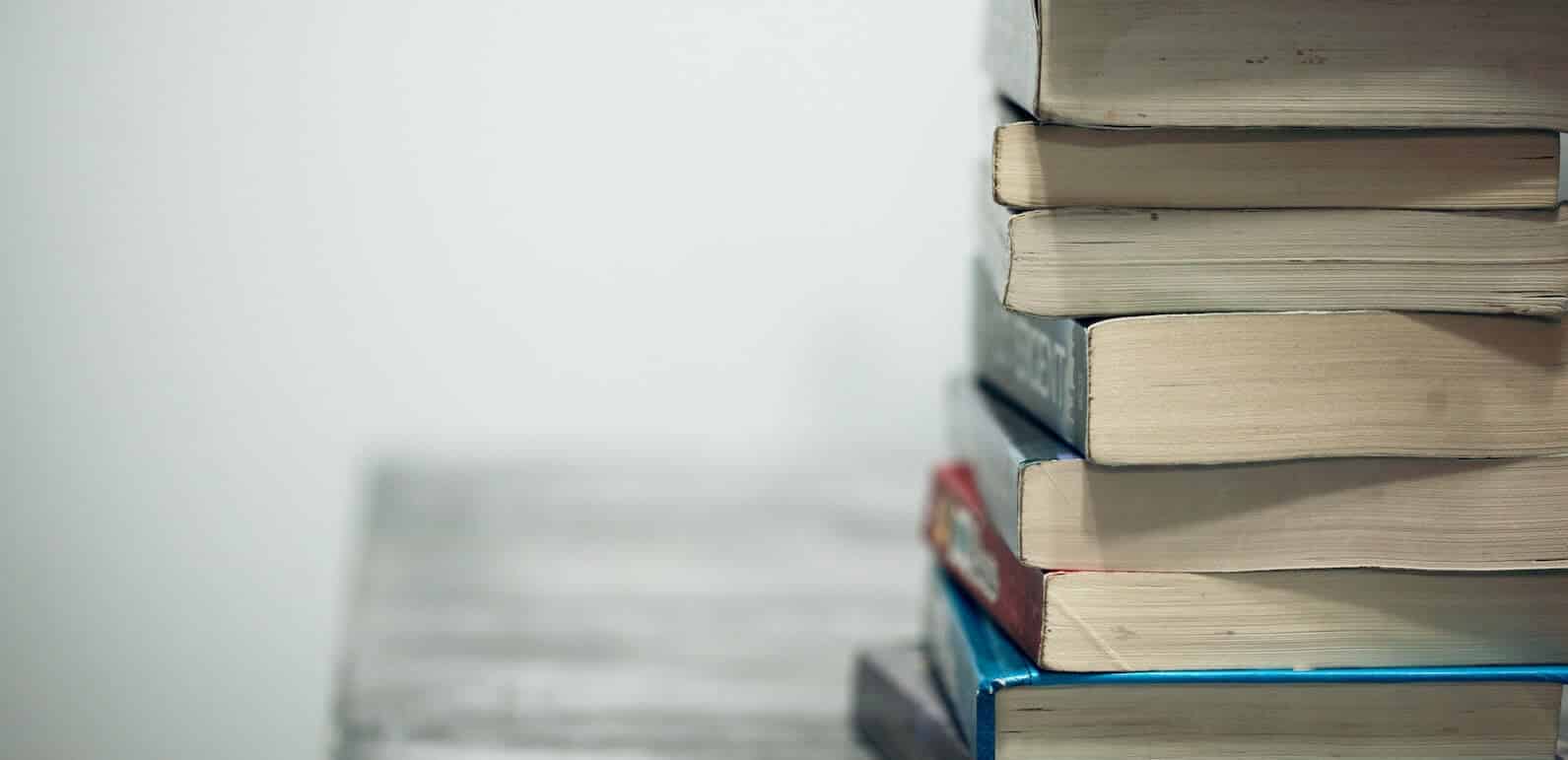 By creating a book trailer you are tapping into a new audience and digital market.
If you create a trailer between 1-2 minutes, you are tapping into a new audience and digital market that just might find themselves to be inspired to go out and buy your book. This trailer is designed to create a dialogue and a buzz surrounding your book to promote sales, not to replace it.
What Makes a Good Book Trailer?
Well, we all want your trailer to be engaging, exciting, and thrilling to watch! But what does it take to make a truly great video trailer that will convince your audience to go out there and buy the book?
Here are some tips for creating a real masterpiece.
Killer Book Trailer Tips
Endorsements. It might be cliche, but it works. Talk about some of the reviews you've already gotten, kind of like the back of a DVD. New York Times, HuffPost, Wall St Journal, Academy Awards and more. The more well-known, the better the impact. You can use this as a strong CTA, or to build tension in the first couple of seconds.
Don't forget to mention yourself. Yes, you are the author of this book! Don't forget to plug your social media accounts somewhere in your book trailer, and make it count.
Keep it simple. When you're eagerly awaiting the next dramatic cut-scene of your favorite TV show, it seems hard to believe that the ads we're relentlessly bombarded with are only 45 seconds to 2 minutes long. We know it's very important that you divulge into Lisa the Wood Elf's backstory and how crucial it is to explain why her sword does that rad switch-blade thingy but remember your audience's attention span and patience. Their time is valuable. Keep your book trailer under 2.5 minutes. 
Pacing. Remember how you worked so hard to craft the perfect crescendo or tension in your story? That applies here. Don't make them too anxious with cliffhangers, or bore them to death with multiple never-ending RomCom plots.
Drop the clipboard. You gotta soften your sell because otherwise, it loses all entertaining qualities. Focus less on them running out of their homes and purchasing your book and more on "finding out more" about you and your book, or potential series.
Stay relevant to your story. Never forget to promote the synopsis of your book. Explain the crescendo, why the characters are here, and what they must do in order to overcome, or succeed. Don't give too much away, like stated earlier… otherwise, it would be a movie, or worse: a spoiler!
How to Make Your Own Book Trailer Using Wave.video
Creating a video trailer for your book might seem like a daunting task but it's actually easier than you might think. Here's how to make your own trailer using Wave.video in just 6 easy steps.
For this example, we decided to create a book trailer for our book "Social Media Video Marketing: the Insider's Guide". We presented the book at the Inbound conference that took place in Boston in September. At the moment, we are working on creating a PDF version of the book, so look out for it!
Step 1. Make A Storyboard
I suggest drafting what your video or trailer might look like on paper first. It will help you organize the process, get your thoughts together, and lay out the foundation for your upcoming video book trailer.
How to make a storyboard for a video in 6 steps | Video Marketing How To
In this video, Olga shares 6 easy steps to make a storyboard for your video. It's a quick review of why and how you can make storyboards for your videos
Step 2. Find Content That Fits Your Storyboard
Once you have your storyboard ready, it's time to follow it. For our book trailer, we knew we wanted to start with some quotes from the book, coming directly from the industry influencers. So, text on video is what we are going to go with.
So, in the Wave.video stock library, I am going to enter a search term and look for an image/video I like the most.
Choose an image or video that will fit your storyboard perfectly
Step 3. Add Endorsements
Ok, remember the snazzy reviews you got when you gave New York Times, HuffPost, and your favorite influencers a sneak peek? Try adding some at the beginning and the middle of your video trailer!
In order to do that, simply select your footage, click the Text button right beside the Video on the far left-hand side of the editor, and type in the review.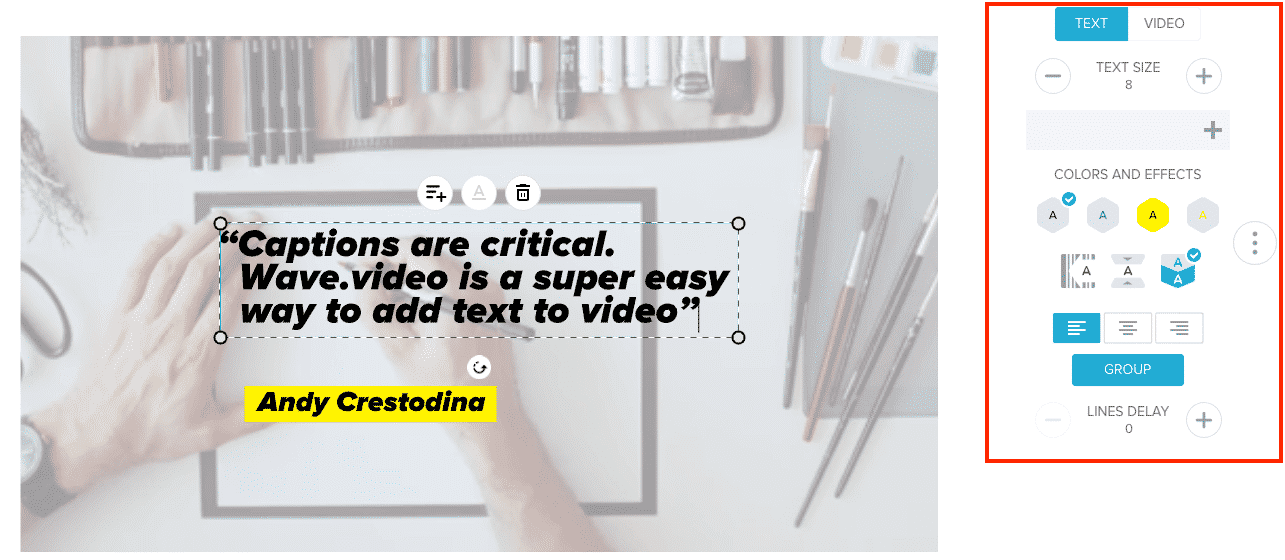 Add endorsements and any other quotes to your trailer
Step 4. Add Brief Text for a Synopsis
Finally, you get to talk about your book!
Just like before, pick some more content for your synopsis. Are you discussing running through the woods with a big sword? I'm sure we have some footage for that!
In our case, we added some quotes from the book co-authors. For our industry, their names are popular enough to attract people's attention.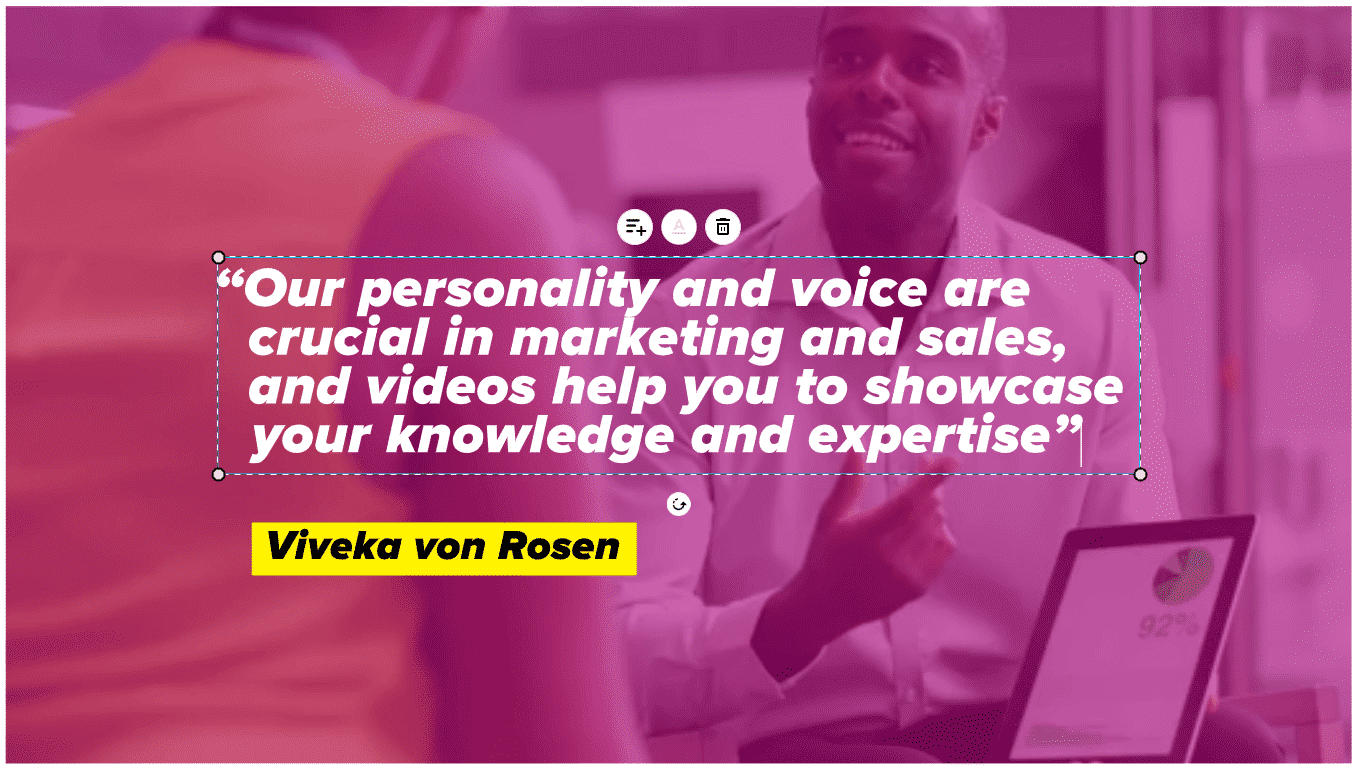 Include catchy quotes from the book
Step 5. Make Sure to Include a Picture of the Book
Let the world know what your book is going to look like so that people will know what to search for in Barnes & Noble.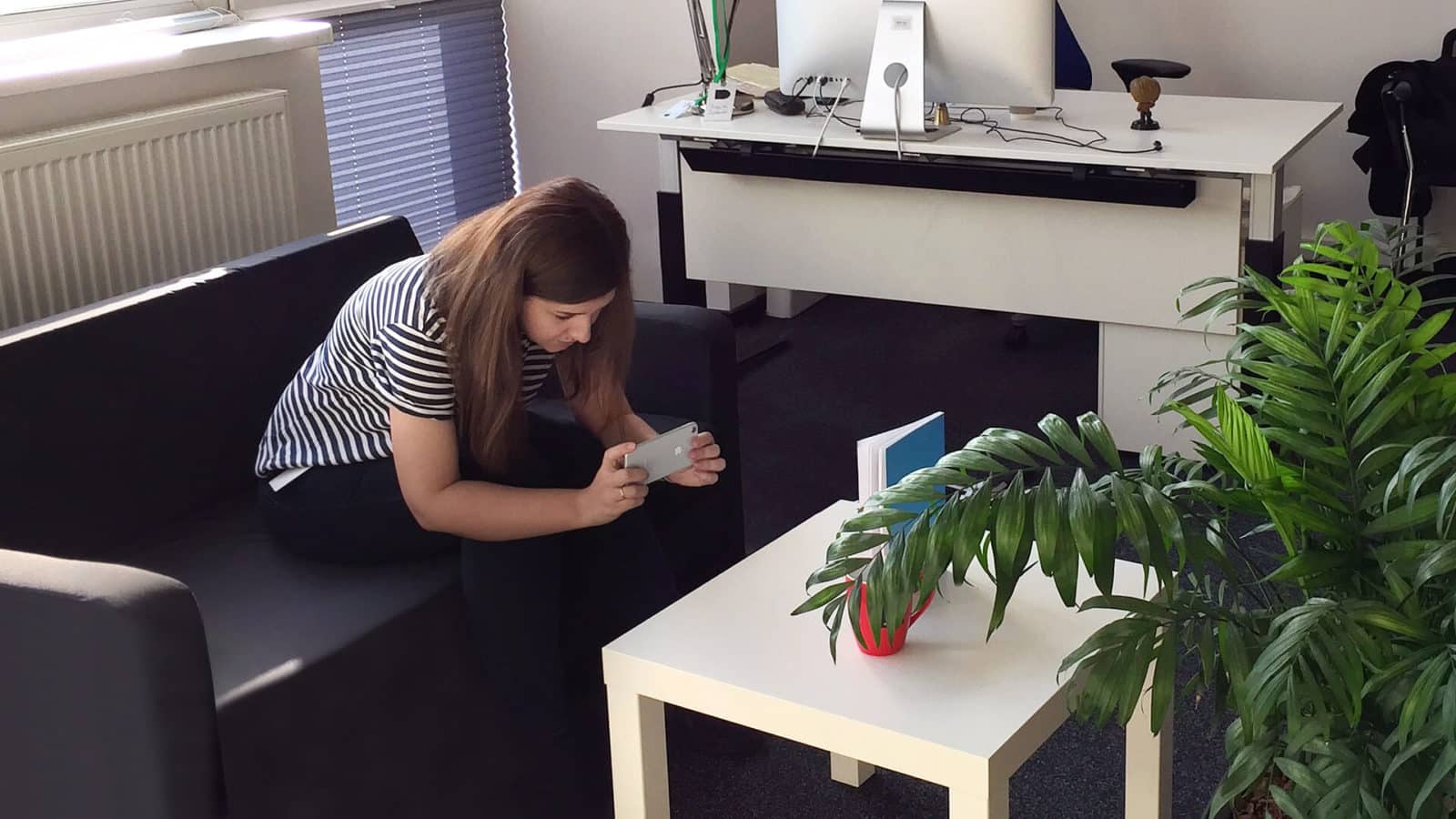 For your video trailer, make sure to take a nice picture of the book
Take a nice picture of the book cover in a suitable environment. It doesn't have to be something fancy, just a coffee table and a plant will do!
Step 6. Add a Call to Action
What do you want your audience to do once they've seen the book trailer? Do you want them to head over to the local bookstore or perhaps download a Kindle version?
Whatever your call to action might be, make sure to include it in the video trailer for your book.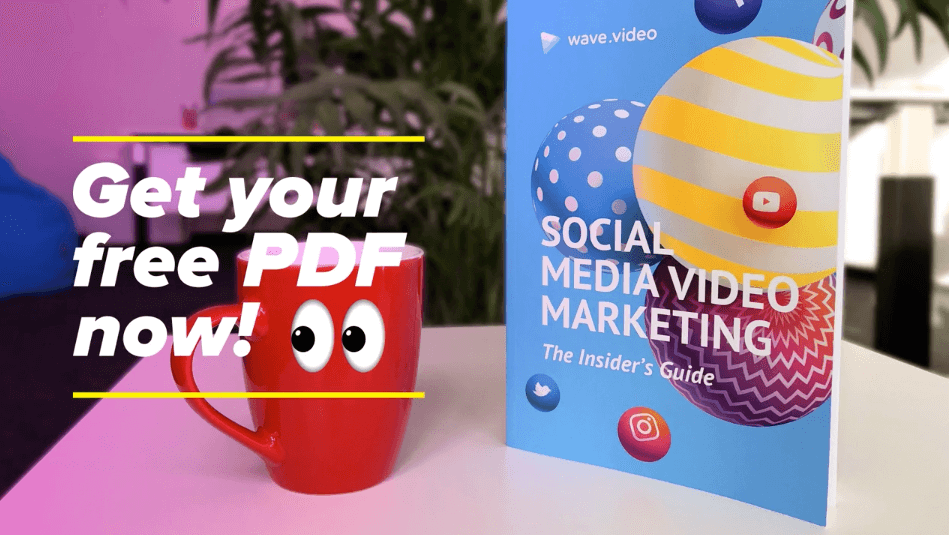 Make sure to add a call to action to your video
Finally: Wrap It Up
Add music, desired text effects, play around with the colors or add a video filter. Wave.video allows you to customize to your heart's content.
Remember: when you publish your content, don't forget to add links to your social channels, the official page for the book, links to any relevant influencers/authors that have significantly helped or boosted you, and more!
Book Trailer Examples
In order to help you visualize what other content creators and authors have accomplished, we've compiled a list of our favorite Book Trailer examples. Get inspired and make your next trailer a hit!
Red Queen by Victoria Aveyard
RED QUEEN by Victoria Aveyard | Official Book Trailer
PREPARE THYSELF!! It is here, and it is perfection
Victoria Aveyard does a fantastic job with the video equipment she's given. You can tell that the special effects aren't top-notch, but who cares? She gets the point across.
The voice-over is an incredibly alluring, (which you can also do in Wave.video using our microphone in-browser!) depicting a recantation of a diary entry of sorts. You feel as if you're right there with the character. Overall, the trailer is a tremendous success! Scroll down on YouTube to see the thousands of fans discussing plotlines and "ships." Look out for spoilers, though!
Hatchet by Gary Paulsen
Hatchet | Book Trailers
Hey guys thanks for watching, I made this Book Trailer 2 years ago for a school assignment
This next book trailer was made in iMovie, and while it doesn't have professionally shot personalized footage or any special effects, the black background coupled with white text gives it an eerie feel. The minor glimpses of footage we do see enhances this plotline we're dying to find out about!
Forgetting this was done for a school project, the creator does a great job of communicating impactful, powerful facts alongside a compelling story arc. We also appreciated the touch of color in the title. Considering B&W footage, text, and a title in color. Adds a significant impact!
Serafina and the Black Cloak by Robert Beatty
Serafina and the Black Cloak
Serafina and the Black Cloak is an exciting new book from Disney Hyperion about an unusual girl who lives secretly in the basement of the grand Biltmore Estate
This last book trailer is professionally done, not by a film student, or someone in highschool, but by Disney! The warm footage with minimal dialogue is mysterious, and tantalizing! It creates just the desired effect an author would want. Having re-watched this as a team, we all agree that we want to know who Serafina is, why she has the black coat, and what will happen? I guess we have to read to find out!
Do you create book trailers? Share in the comments below!