10 Christmas Video Ideas for Your Business [+Free Templates]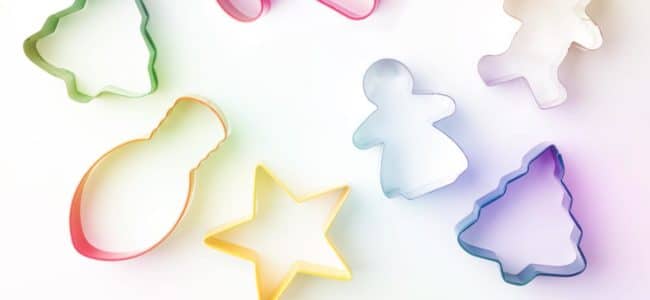 The end of the year is quickly approaching, which means that Christmas is almost here!
This atmosphere is impossible to confuse with anything else – festive decorations are everywhere, and people are getting a bit more excited and cheerful than usual.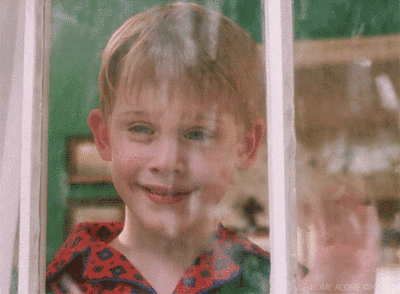 If you're a marketer or business owner, the holiday season must be the busiest time of the year for your company. The competition for customer attention is getting intense, and the only way to stand out online is to create original and engaging content.
And what can be more engaging than video?
In this article, I'll share ten Christmas video ideas that your business can use to embrace the holiday season. As per usual, the suggestions are accompanied by Christmas video templates created by the wonderful team of Wave.video designers. If you're a Wave.video user, you can edit and download them by clicking "Customize this template" buttons below each video.
'Tis the season for making creative and engaging videos for your business! But before we start with Christmas video ideas, let's see why it is such a smart move for businesses to incorporate video into their marketing strategy this holiday season.
Holiday Marketing Statistics
For sure, the holiday season is a big thing, but is it really that important to do something special in terms of online marketing?
80% of holiday shoppers

are influenced by something online before making a purchase.

According to BigCommerce & Live Chat Inc, on average websites receive

63% more visits

during the holiday!

68% of shoppers

visit YouTube on their smartphones to determine what to buy.
We're living in an era where online marketing and shopping are taking over traditional retail and advertising. Customers don't have to wander around shopping malls for hours trying to find what they want. Now, it only takes a few clicks to find a desired product or service, check reviews, and make a decision to purchase.
That said, the online representation of your brand makes a huge difference – especially during the holiday season. And video is a big part of it! Most of the time, videos are way more engaging and effective than still images or text posts in terms of online marketing.
Now, let's move on to Christmas video ideas for your business.
Christmas Facebook Video Cover
Want to add a festive vibe to your Facebook page? Christmas video cover might do the trick.
First of all, let's admit that video covers look awesome. Besides that, they make your page way more entertaining from the first second users come across it. Match your FB covers with different seasons, holidays, important events to make it look fresh and relevant all year round.
Perfect for: Facebook cover
Christmas Countdown Video
You can see countdown images and posts everywhere this time of the year. Recently, Instagram has rolled out a new 'Countdown' sticker for IG Stories that displays a timer for a chosen event.
What does it mean for businesses? Customers love the sense of anticipation for the holiday, and brands try to ginger them up as much as possible. Pre-holiday sales, Christmas ads that start to pop up in early November – brands come up with dozens of marketing ideas to encourage people to start considering Christmas gifts and activities in advance. Countdown videos are just perfect for that goal!
Perfect for: Newsletter, social media
Holiday 'Thank You' Video
Thanksgiving should not be the only day to thank customers for choosing your company.
Showing gratitude builds a more personal connection between your brand and the clients. Moreover, it improves the overall customer experience and helps turn your customers into loyal ambassadors. Christmas is the perfect occasion to do that!
Perfect for: Newsletter, social media, website
Holiday Greeting Video
The easiest thing a business can do on Christmas is to wish their audience 'Happy Holidays'. Yep, as simple as that.
Add a twist to your greeting with a beautiful video! You can send it out in a newsletter or post on various social media channels to reach more people.
Perfect for: Newsletter, social media
Christmas Gift Ideas Video
For many people, choosing creative yet affordable Christmas gifts for their friends and family is a real challenge. To solve your audience's pain point, suggest them a few ideas of Christmas gifts that won't drain their budget. Video will give you an opportunity to demonstrate as many gift ideas as you wish – all in a single post!
Perfect for: Blog promotion, social media, video ads
Holiday Facts Video
Entertain your audience with a video showing curious facts about Christmas. It can be pretty much about anything – holiday traditions around the world, the history of Christmas,  Don't overload your video with too much text – be concise and straight to the point.
Perfect for: Blog promotion, social media
Holiday Sale Promotion
If your business provides a special Christmas offer, you have to promote it as actively as ever. The competition is incredibly high this time of the year, and your brand has to stand out among the others to attract new customers. Video can help you with that!
Perfect for: Newsletter, social media, video ads, website
Christmas Listicle Video
Video listicles are one of the all-time favorite types of content. They work especially well on social media, where people are ready to engage with dynamic and well-structured videos.
There are a lot of Christmas-related topics that you could use for a listicle video: most creative Christmas trees, best holiday movies, popular Christmas songs, best travel destinations for the winter holidays, etc. Choose the one that is relevant to your business and start making videos!
Perfect for: Blog promotion, social media
Holiday-related Observance Video
Christmas itself is not the only occasion worthy of making videos. There are plenty of fun holiday-related observances that take place in December, like Christmas Tree Day, Ugly Christmas Sweater Day, Boxing Day, and many others. 
Creating videos for these occasions can be a great way to engage your audience on social media and beyond.
Perfect for: Newsletter, social media
Christmas Giveaway Promotion
Promotional giveaways are a great way to grow brand awareness and grab the attention of new and existing customers.
If you're organizing a Christmas-timed giveaway, promote it with an eye-catching video!
Perfect for: Social media
Bonus: Happy New Year Video
Christmas is not the only major winter celebration – New Year's Day is almost here, too!
Even though New Year is not as widely celebrated and commercialized as Christmas in the Western world, it is still a remarkable marketing opportunity for your business. Start with posting a simple 'Happy New Year' video!
So, are you planning to put into action these Christmas video ideas? Feel free to let us know in the comments!