5 Great Fourth of July Video Ideas (Inspired by Big Brands)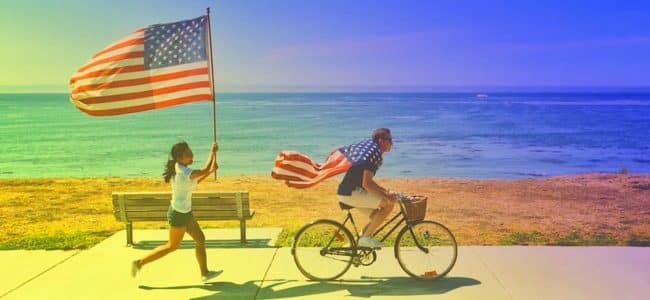 Independence Day is probably one of the most celebrated holidays in the US. The numbers prove this fact right, too: according to National Retail Federation, 86% of Americans are planning to celebrate the Fourth of July this year.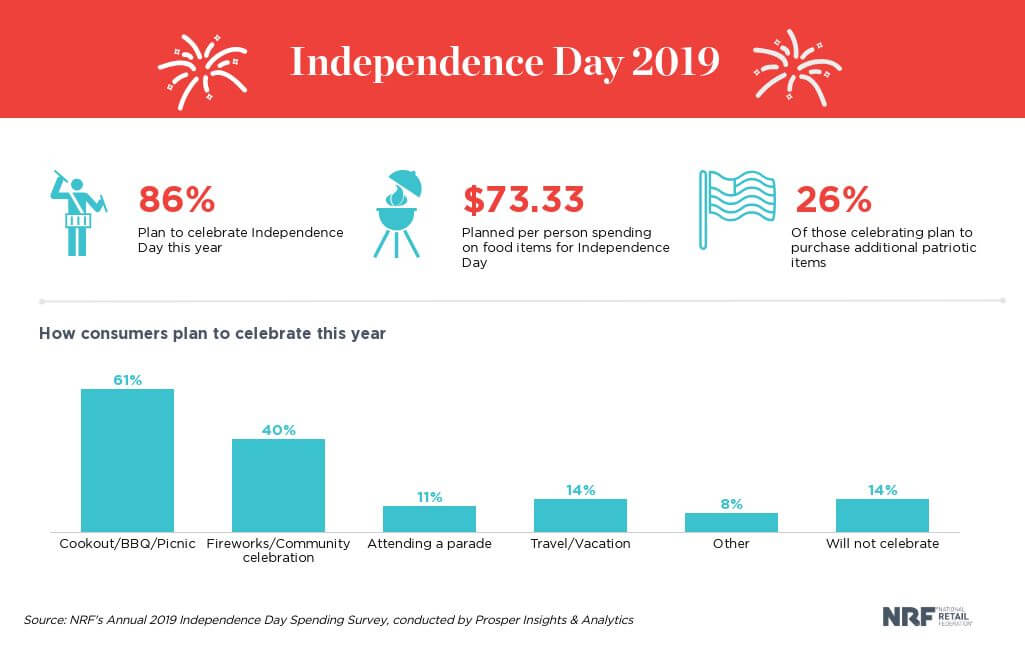 This is a great opportunity for marketers and brands to put their best foot forward and reach out to people that are actually ready to buy your products. But with so many promotions and marketing campaigns running out there, how do you get your audience's attention?
What if you could replicate what bigger brands are doing with their video commercials?
What if we also told you that you can create similar Fourth of July videos without breaking the bank?
Here's how.
Idea 1. Ask your customers to share their photo
In this video, John Cena, a professional wrestler, actor, and TV personality, teams up with Love Has No Labels to bring us this beautiful and inspiring video about the meaning of patriotism and one's love to the country. It got over 400,000 views on YouTube, and for good reason. It contains the three factors that constitute a great video:
the video evokes emotion
it starts with a moving question
touching music
Pair that with a great script, and you'll understand why the video is so popular on YouTube.
How to make it your own?
One of the powerful reasons why the video is so popular is the footage. With all the different people emerging on camera, we feel we are part of the video, too.
In addition to that, in one of the last scenes, Love Has No Labels added a call to action to share one's own photo with a dedicated hashtag.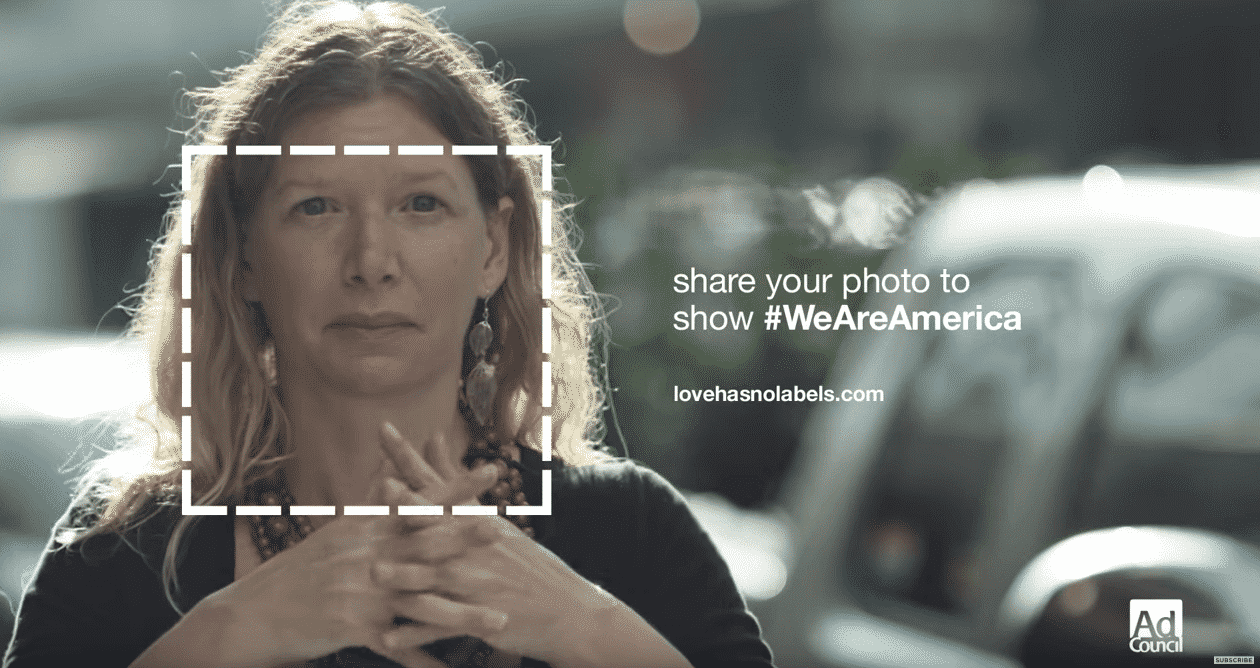 This Fourth of July, do the same: share your team photos or ask your followers to share how they show their American pride. Add a special hashtag. This will help you celebrate with the community and show them you care.
Idea 2. Share a 4th of July recipe
If you are a food blogger or a catering company (and even if you're not), prepare a themed video recipe this Independence Day. With the colorful Stars and Stripes, it's easy to do.
In this Buzzfeed-style video, the channel So Yummy shows us how to make beautiful cakes and other treats for July 4th. What makes this video great is the way it's filmed: as if looking from above. Also, notice the thumbnail: who wouldn't want to know how to create such a cake?..
How to make it your own?
Do you have a special Fourth of July recipe up your sleeve? Turn it into a video! To make it match the occasion, use the blue and red colors in text background.
Pro tip: use this template to promote any July 4th-related content, such as blog posts and articles. Great for listicles, too.
Idea 3. Come up with a special offer
Did you know that an average American is planning to spend about $73 USD on food items alone this Independence Day? (source)
No wonder food brands and industries run special offers for July 4th. In this commercial, Burger King brands the footage accordingly: by adding fireworks, the US flag and holiday colors.
How to make it your own?
Run a special offer to engage your customers. For the video that you create, use branding attributes, such as:
holiday colors (blue and red would be the winners)
American flag
fireworks
stars
Idea 4. Share fun facts and figures
When I was doing research for this blog post, this video really caught my attention. So many people are happy to celebrate the 4th of July and yet don't even know the reason behind the celebration.
The video is shocking in its controversy. Starting from its title "4th of July Zombies", the video promises to deliver some interesting and unconventional content. 
How to make it your own?
The holiday is a great opportunity to educate your audience on the history of the day or run a quick survey. Create a short video with fun facts and figures or ask your audience a question.
Idea 5. Stranger Things-style video
This Fourth of July, one of the most successful TV series in history, Stranger Things, is releasing the new season. Now, this is probably not the time and place to contemplate on the series' popularity (although we do love it dearly).
The distinguished style of Stranger Things inspired many marketers and designers to create themed videos, commercials, and more. It's fairly easy, too: just add queery music, red neon text, and some color filters to your video.
How to make it your own?
If you are hosting a party this Fourth of July, style it up Stranger Things way. In this video template, add a place and time, to let people know where they can find you.
Over to you
Whether you are running any promotional campaigns this Fourth of July, it's still a great day to commemorate the US history and the congratulate your Amercan customers.