How to Edit Videos: the Complete Guide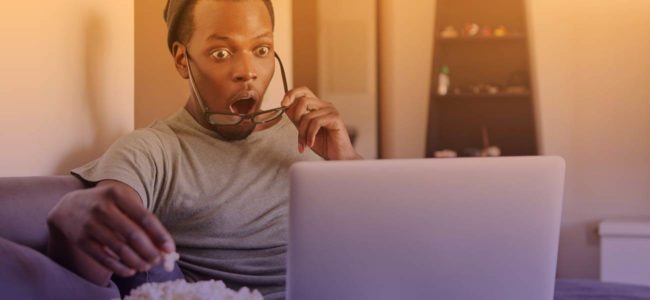 Video editing is a high-demand skill right now. The rise of video and social media marketing means that there's never been a better time to learn how to edit videos for yourself — and, fortunately, it's simple to learn how to do.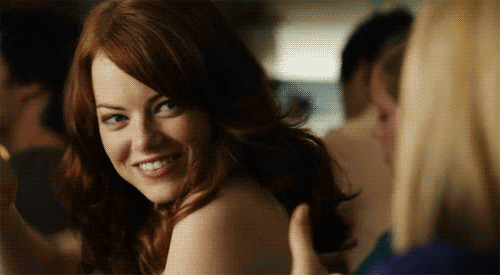 If you understand a few simple principles of video composition and find software that works for you, you can start putting together high-quality, usable videos in just a matter of hours. Keep reading to find out why video editing is such a valuable skill and how you can add it to your toolbox.
Why should you learn how to edit videos?
First of all, why is video editing a skill you might want to pick up in the first place?
There are plenty of reasons.
No matter why you want to make videos — for your business, for your personal blog or YouTube channel, or just for artistic expression — knowing how to put together and edit your own footage will help you meet your goals while connecting with more people across the Internet.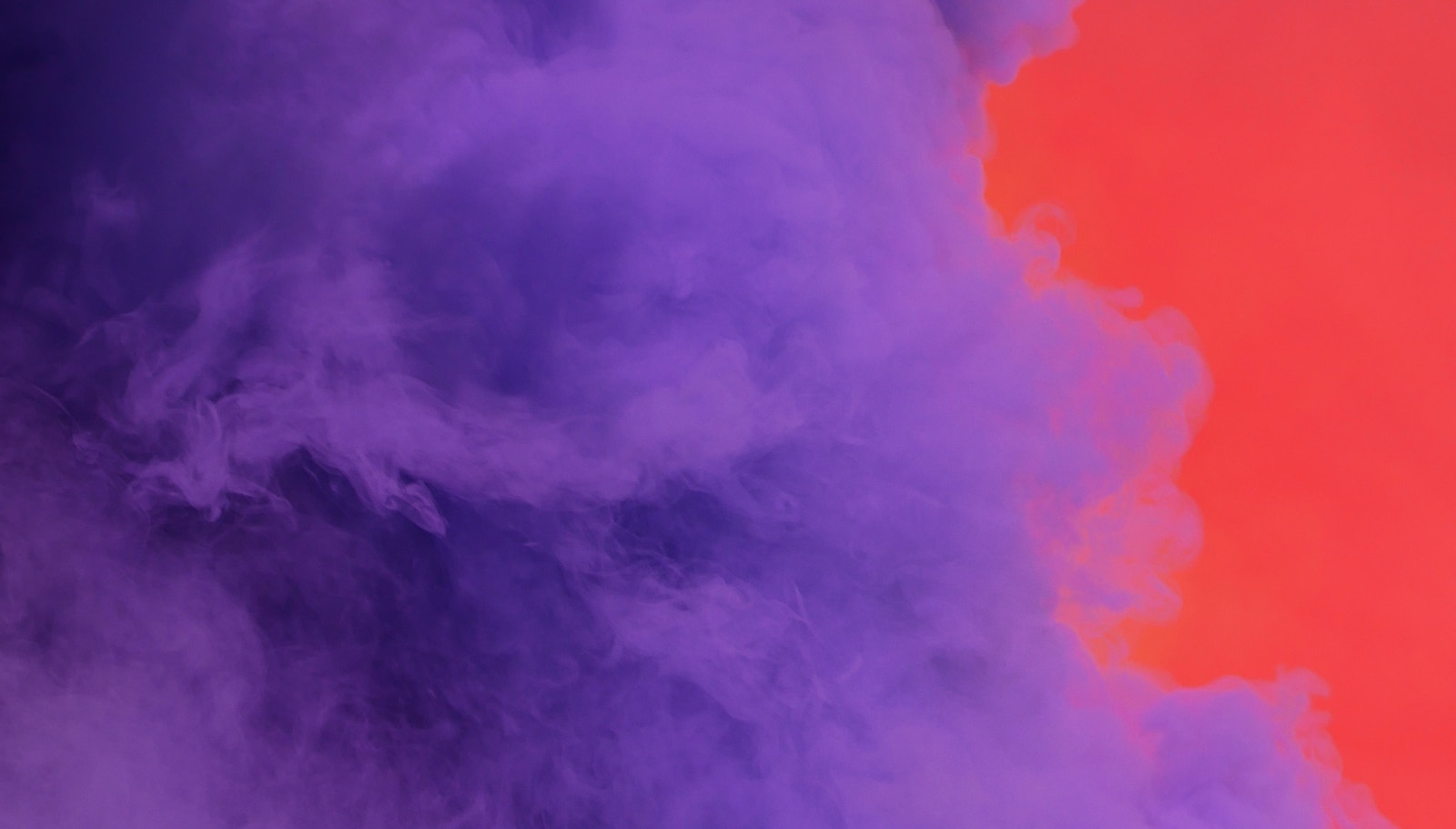 Knowing how to put together and edit your own footage will help you meet your goals while connecting with more people across the Internet.
Video has unparalleled reach
One major benefit of choosing this medium is that video has unparalleled reach, and this doesn't appear to be changing anytime soon. Millions of people around the world with Internet access watch videos on a daily basis.
The sheer volume of video content that already exists is staggering: every 30 days, the Internet sees more new video content uploaded than U.S. television networks have aired in the last 30 years!
And Cisco predicts that by 2021, a million minutes of video content will cross global IP networks every second. Sure, there's a lot of competition out there. However, the numbers make it clear that there's also a huge pool of potential viewers for you to tap into. So, if you want to learn how to edit videos, now is the time.
Video is entertaining
Video is popular with viewers because it's visual, entertaining, and effortless to consume.
For businesses, though, there's another reason to create videos besides making customers happy: the medium is incredibly effective at reaching new leads and getting them to remember a brand. Content marketers know how much easier it is to get someone to click the play button on a video than to read an article containing the same information.
Be your own boss – learn how to edit videos by yourself
Many businesses and marketers outsource part or all of their video creation. While this is certainly a valid choice, learning how to edit videos for yourself opens up far more possibilities. Here are a few reasons why you might want to start editing videos by yourself.
Planning, shooting, and editing a video yourself, from start to finish, gives you complete creative control over the finished product.
You'll be able to make sure the tone and visuals of the video boost your brand's image and speak to potential customers.
 If you've been outsourcing your video creation to professionals, learning to edit your own will also give you back a big chunk of your content marketing budget.
You'll also save time by avoiding the back-and-forth of specifying what you want and requesting revisions.
Video editing skills are in high demand, and they're easier to learn than you might think. You don't need a big budget or any kind of in-depth knowledge to get started. There are plenty of great video editing tools available (more about these later), and many of them are geared towards beginners. All in all, there's never been a better time to learn — so let's get started.
6 of the most common video editing techniques
If you're new to video creation, you might be wondering what it even means to edit a video. What goes into the process between shooting raw footage (or just finding stock clips) and turning that into a polished, presentable finished product? How to edit videos?
Here are some of the most common editing techniques that video creators use.
1. Adding text to video
Adding a text overlay is one of the simplest ways to dress up a basic video, and it can go a long way towards making your videos more appealing. For instance, adding subtitles or captions improves accessibility and lets users watch your videos without sound. You can also add text to provide additional details about what's happening in the video.
2. Adding commentary
After recording your footage, you can add commentary to help smooth transitions, provide extra information, and fill silences in your video. Video editing programs make it easy to layer additional narration over your footage.
3. Adding filters
The right filter can go a long way towards making a video look more polished and professional. Filters are often used to improve the way a video's lighting looks, set a particular emotional tone, or just make visuals pop more. Most video editing software also has special effects, like color overlays and color inversion, which can enhance videos when used well.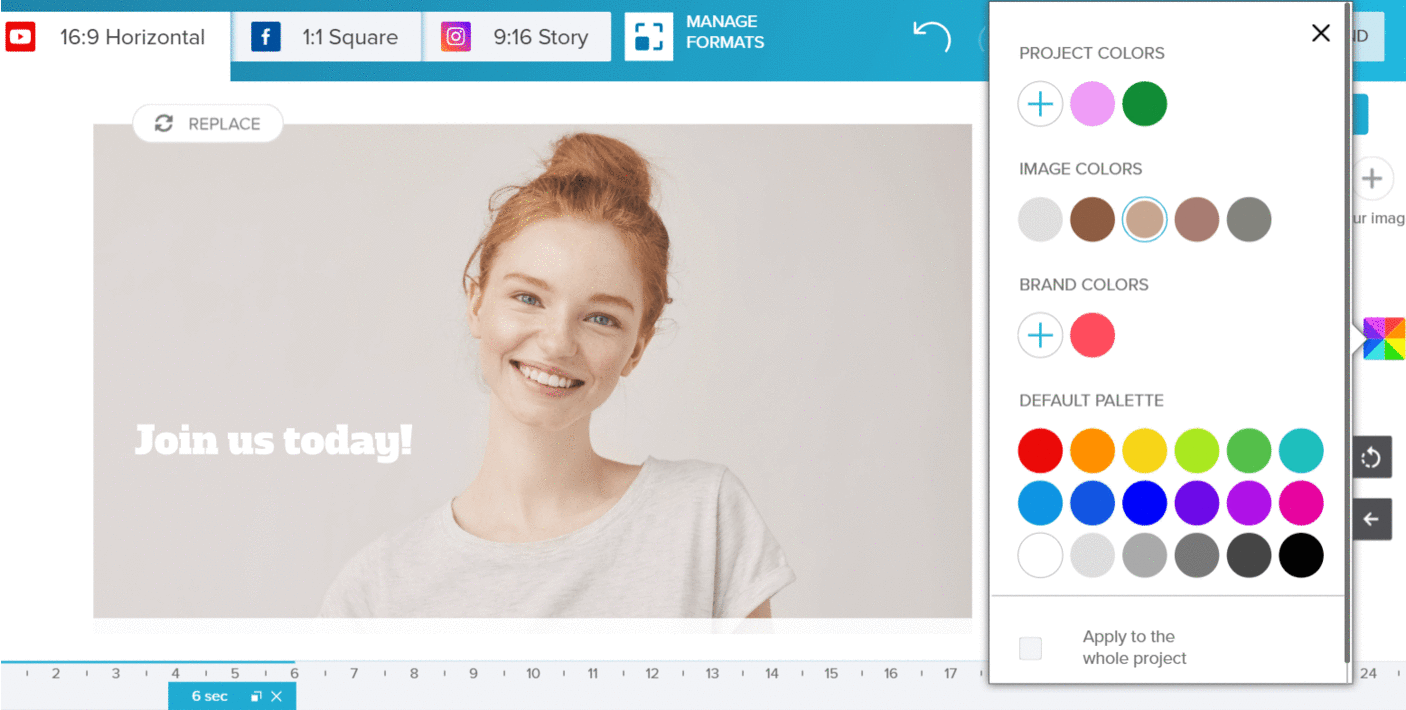 Filters can also give your video a consistent and branded look. Use your brand colors for the filter and apply it to the whole video. A super easy way to edit videos.
4. How to edit videos by adding music or audio effects
Music is a fantastic way to set the tone of your video. Whether peppy, serious, or nostalgic, the right background music tells viewers how to watch and understand your video. Music also makes a great filler for quiet segments without talking.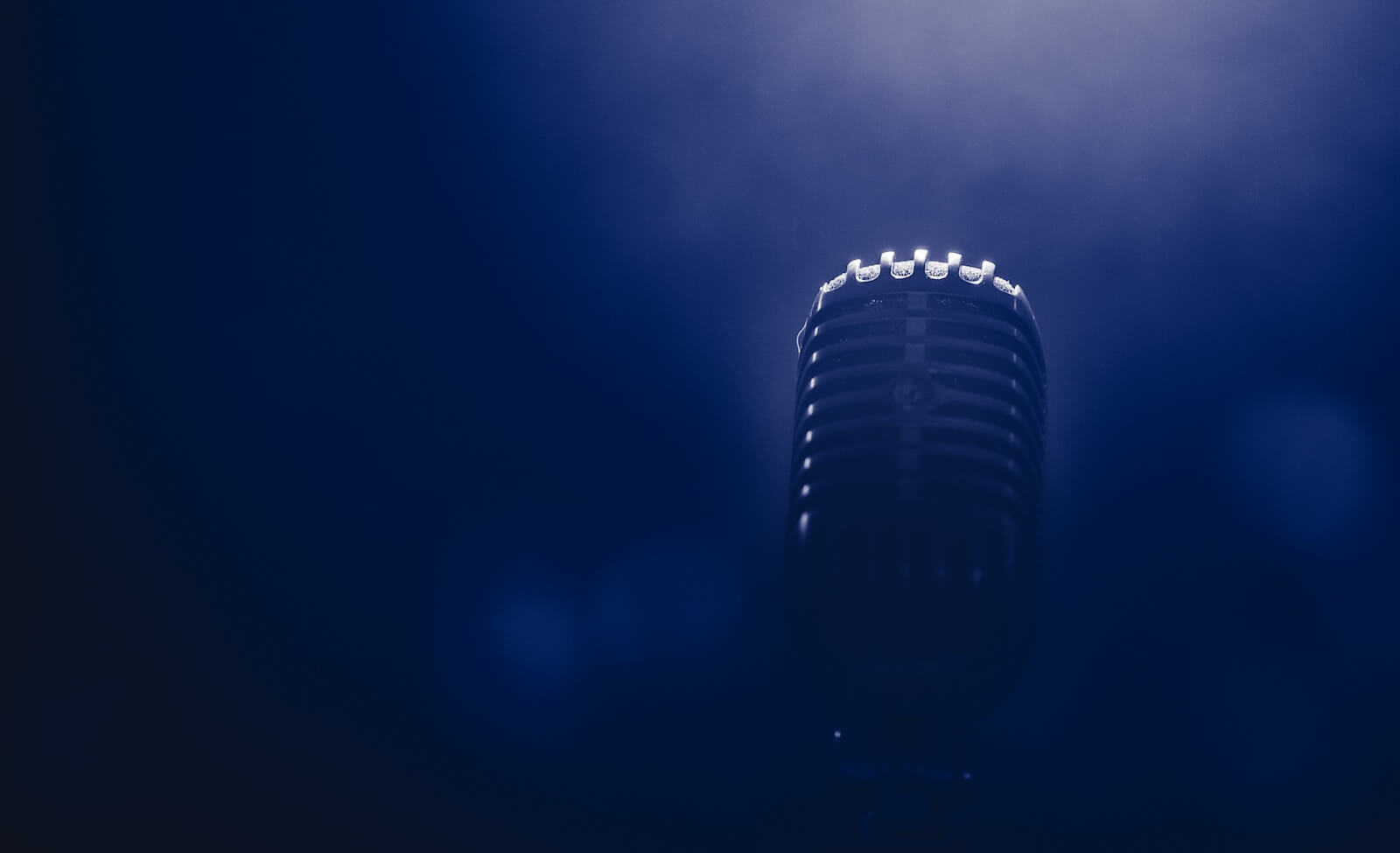 Music is a fantastic way to set tone to your video.
In addition to music, you can also use video editing software to add Foley sound effects, which are sounds added to a video to enhance it after shooting. For instance, if you take footage outside on a rainy day, your camera might not pick up the sound of the rain. If you wanted to include that noise, you could layer a rain sound effect over the appropriate parts of your video during editing.
5. Adding transitions
Learning to create good transitions is important for everyone who is learning how to edit videos. It's one of the main things video editing software helps you to do. A few of the most important types of transitions you'll want to master include:
The cut. A regular cut is simply a transition from one clip to another with no fancy effects. Cuts are the most common type of video transition, and if they're executed well, they're virtually unnoticeable for viewers.
The cutaway. Are there lulls in the action of your footage? Cover them up and keep viewers interested with a cutaway. This type of transition cuts away from the main action, shows a brief shot of something else, and then returns to the main action. Shooting plenty of B-roll footage is the key to having good material for cutaways.
The dissolve. A dissolve is a type of transition where one image fades into another. This type of transition isn't as "invisible" as a simple cut, so it's best to use it sparingly, but it can be very effective in the right circumstances.
L and J cuts. These transitions involve both sound and visuals. To create an L cut, an editor cuts away from footage of someone talking, but lets the audio continue to play over the next image. A J cut is the opposite — dialogue starts over a different image, followed by a cut to the person speaking.
The fade-in and fade-out. Considered a type of dissolve, a fade-in or fade-out is the transition from an image to a black screen (or vice versa).
The wipe. A wipe is a type of transition that "wipes" one frame off the screen with another, usually from one side of the screen. Wipes should be used very sparingly since they can look a little cheesy when used indiscriminately.
6. Changing the format
Maybe you're making a video for social media and want to know how to edit it. In that case, you'll probably want to use a square format, so people can view it easily on mobile devices.
If you're making video for YouTube, on the other hand, you'll want to use a landscape format. A good video editing program allows you to create and save your videos in as many different formats as you need.
Video editing best practices and mistakes to avoid
There are a few best practices you should be aware of when you sit down figuring out how to edit your first video. Knowing how to avoid common mistakes will make your finished product look and sound like it was made by a pro.
Keep your transitions simple. One common mistake that new film editors make is using too many complicated transitions. It might be fun to learn how to use wipes and dissolves, but these effects often look tacky in the hands of inexperienced editors. Stick to simple cuts wherever you can, and save fancy transitions for times when you have a good reason to use them.
Cut on action. Cutting from one motionless image to another tends to look awkward. Transitions look smoother when you cut from movement to movement instead.
Prioritize clear, crisp audio. It's easy to forget, because video is such a visual medium, but your audio is actually the most important part of your video. Poor-quality sound is a lot more distracting than fuzzy footage. If you are recording your own audio, use a high-quality microphone. Play through your clips to make sure they sound good before you add them to your video.


How to Use Lav Mics

Learn how to use lav mics and come up with a great voiceover for your videos.

Use appropriate music. Using bouncy music for a serious video, or vice versa, is a common mistake that will leave many viewers unable to connect with your emotional message. Choose audio that fits the mood of your video, and don't be afraid to use more than one background track if you need to.
Get the timing right. Edit your video with an eye (and an ear) for timing. If you're using background music, try to cut on a beat, for instance. Try to keep the action moving smoothly without jumping ahead abruptly or running into lulls.
Use effects thoughtfully. Video effects can lend some extra sheen to your hard work, but if you overuse them, they can look amateurish. Don't overdo the filters and text overlays on your video, and be sure any effects that you use are in line with your video's overall aesthetic. Less is often more.
How to edit videos with software
Ready to try editing a video for yourself? There's a lot of great software out there, both online and for download, that will help you get started. Here are five video editing programs to look into as you search for the perfect tool for you.
Make engaging videos with Wave.video
Edit your videos, make video ads and social videos with Wave.video, an easy-to-use online video editor.
Wave.video is a powerful but beginner-friendly video editor. Its drag-and-drop interface is simple to learn to use, and it gives you plenty of functionality right at your fingertips. This tool comes with a large library of stock footage and audio that you can tap into. It's ideal for making videos of every type, from ads to documentaries. A good choice if you are just starting to learn how to edit videos.
Adobe Premiere Pro is another industry-standard video editing tool. In addition to all the editing features you could need, Adobe Premiere Pro also lets you work on multiple projects side by side. The learning curve for this program is a little higher than for other programs on this list, but Adobe provides plenty of step-by-step tutorials to get you started if you haven't done much video editing before.
In Filmora, it's easy to add filters, overlays, text, and other details to your videos. Visit their effects store to choose from tons of different video effects — they update their collection with new ones every month. Filmora offers a free trial, so you can get a feel for how the tool works risk-free before deciding whether to commit to it.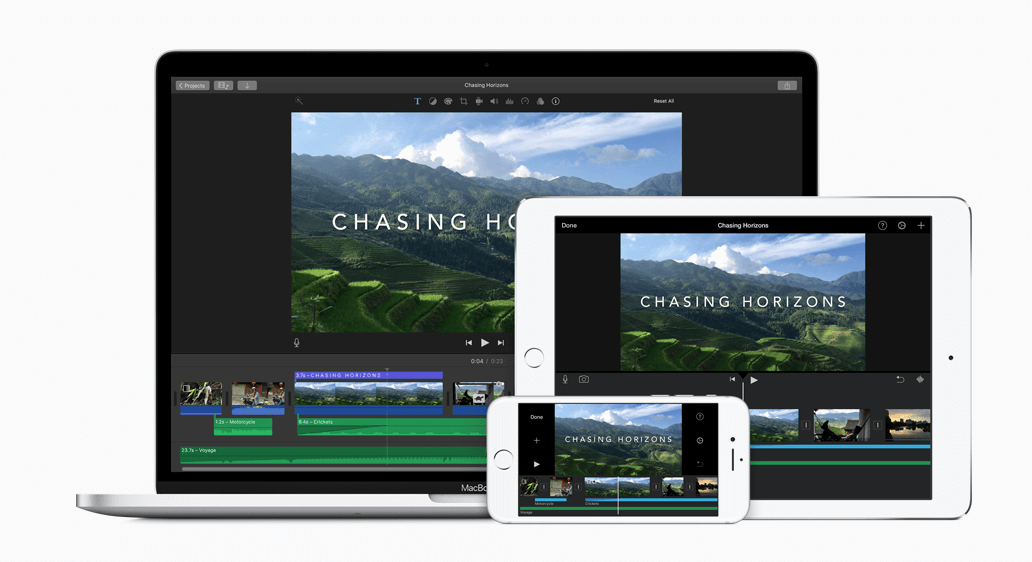 If you have a Mac or an iOS device, iMovie might be the perfect video editor for you. Your work is stored in the cloud, making it easy to work on your projects from multiple devices.
iMovie supports 4K video. It also makes publishing automatic — just select your desired outlets (such as Youtube, Vimeo, or Facebook) and iMovie will publish your video there in the correct format.
Need to create videos that involve showing viewers your computer screen? Camtasia might be the perfect tool for the job. This all-in-one software records your computer screen (or just a specific window). Then it helps you add narration, audio, overlays, and any other effects you want.
How to edit videos in Wave.video
Ready to roll up your sleeves and give video editing a try? With Wave.video, you can start creating your first social video or explainer in a matter of minutes, no matter how much prior experience you have. Here's a quick step-by-step walk-through on how to make a basic (but great-looking!) video in this tool.
1. Make an account.
If you've never used Wave.video before and want to learn how to edit your videos in this tool, you can try it out for free and upgrade your subscription later. Making a free account lets you create up to 10 short videos that have the Wave.video watermark. It also lets you upload 10 video clips and 20 images of your own (not to mention that you'll have access to the tool's library of stock images and clips).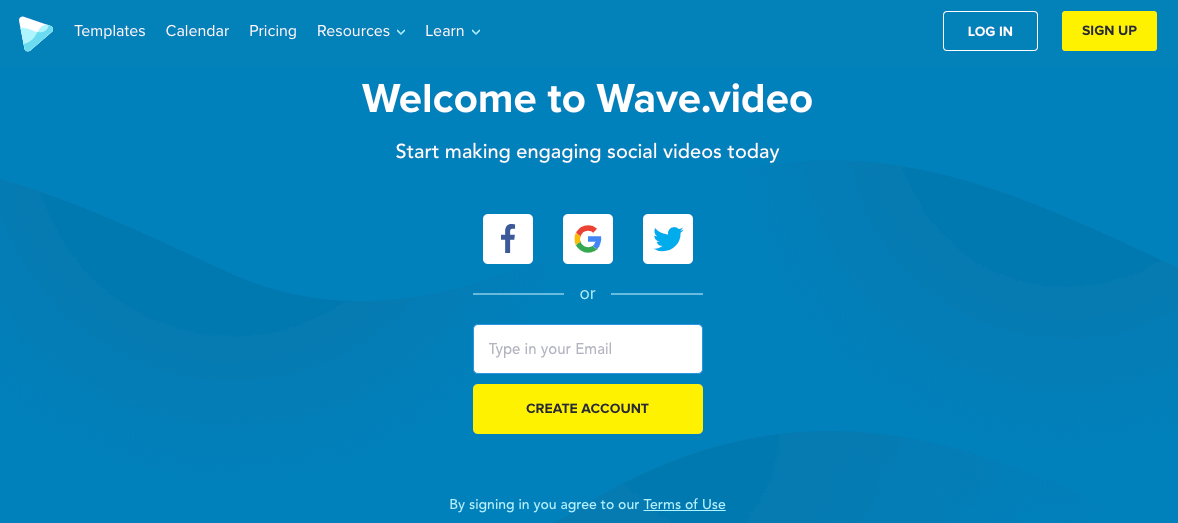 2. Choose your video footage.
Wave.video gives you lots of options to exercise as much creative freedom as you want. Start by deciding whether to use a pre-made template for your video or start from scratch. When you click on "New project", you'll be taken to a page of templates, with helpful categories in the left sidebar to narrow down your search.
Video templates in Wave.video
If you want to put your video together on your own, click the "Start from scratch" button in the middle of the screen. This will take you to Wave's stock library, where you can select the clips and images you want to use. Click on a relevant category to search for media.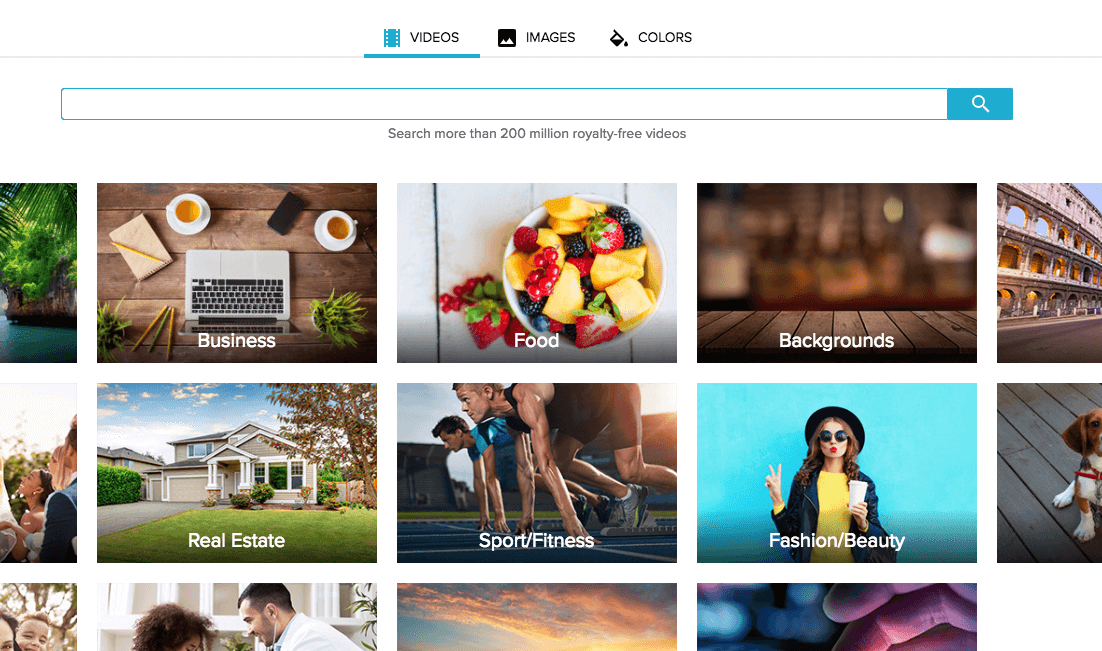 Got footage of your own that you want to use? Click the Uploads tab at the top of the page. Drag and drop any media you want to use onto the screen. As you select clips and images to use in your video, they'll appear in the timeline on your editing screen.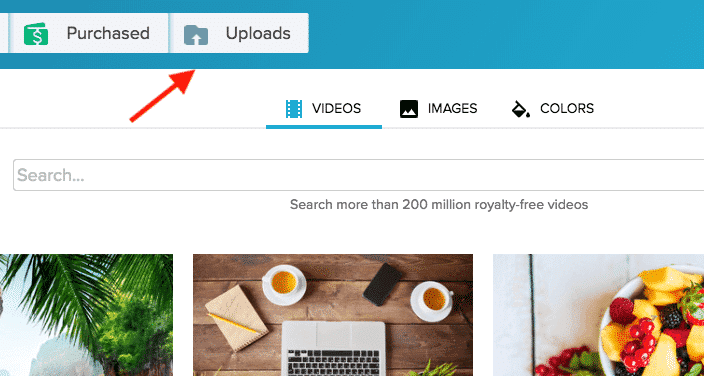 3. Choose your format.
One of the options on how to edit videos in Wave.video is changing the video format. You can choose from regular landscape format, square format, or 9:16 format for Instagram. If you choose anything other than landscape mode, you'll probably need to crop the media you're using. This is why it's important to decide on your format before you do anything else.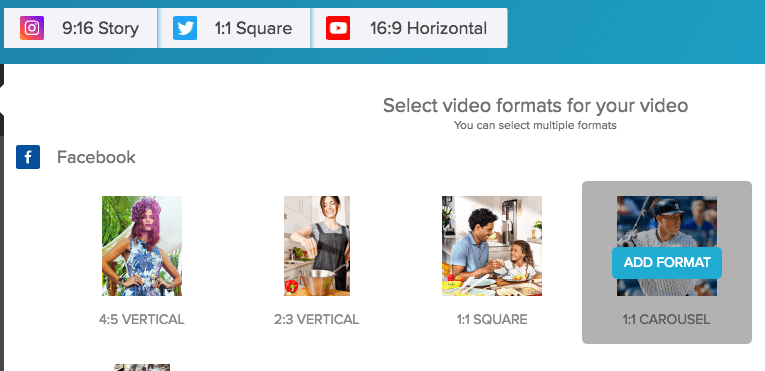 4. Add other video effects.
Want to speed your video up, slow it down, or add a color overlay? You can find all of these tools at the right of the page. Make sure you've got "Video" selected, rather than "Text", to see these options.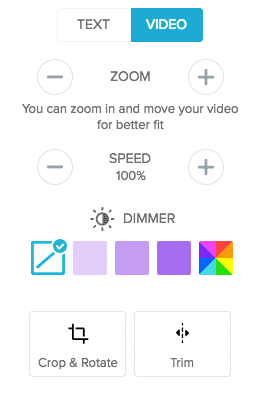 Video editing options in Wave.video
5. Add text effects.
Layering text on top of a clip in Wave.video couldn't be easier. Toggle from "Video" to "Text" at the right side of the screen, and options for adding and customizing text will appear.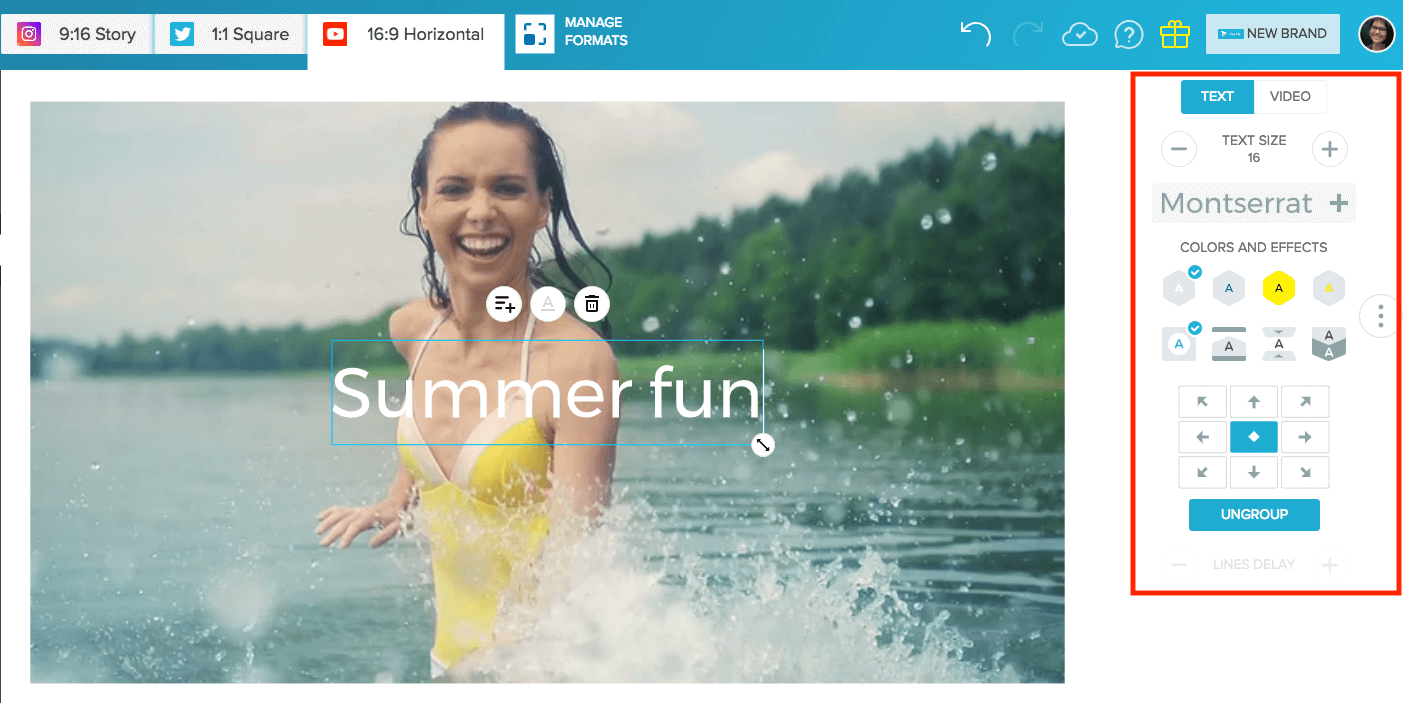 You can move your text around, change the font and size, and select different animations for how your message appears. Add subtitles by clicking the left-hand button (with the plus sign) above your main message. At any time during this process, you can see how your finished video will look by clicking the play button on your timeline.
6. Add stickers and GIFs
One of my favorite features in Wave.video is that it allows you to add stickers and GIFs to your video. The feature is invaluable when it comes to creating videos for social. Stickers are a universal communication language that everyone can understand. If you want to learn how to edit videos that will go viral on social, stickers is what you need!
Stickers in Wave.video
Make your videos more engaging with stickers and GIFs from Wave.video online video editor.
7. Add your logo.
If you want to include your logo in your video, you'll have the option to upload it on the "Watermark" screen. If you're using a free account, remember that your video will also have a Wave.video watermark until you upgrade.
8. Add music and sound effects.
Wave has more than 300,000 audio tracks that you can use in your videos. From the "Add music" screen, you can search either by category or by keyword.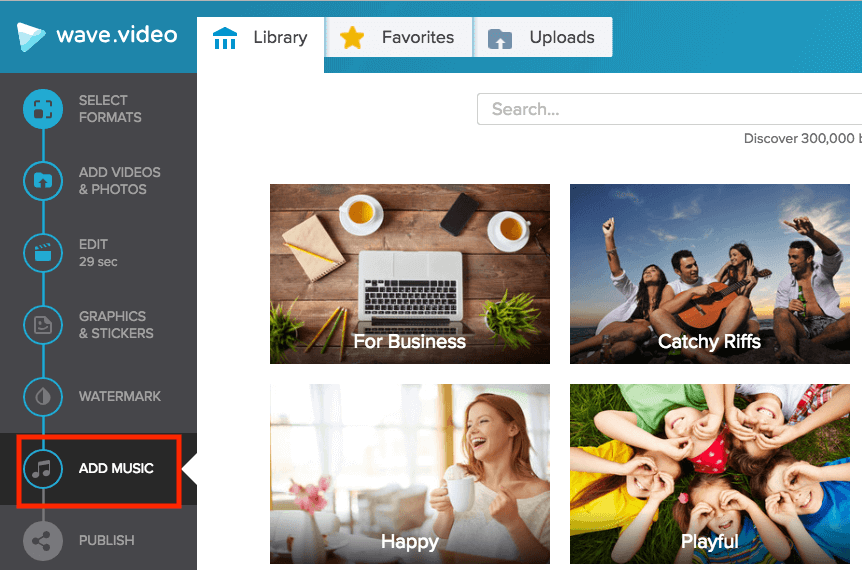 If you have your own audio already, upload it by selecting the Uploads tab at the top of the page. Free accounts can upload a maximum of 10 audio files.
After you select or upload an audio clip, it will be added to your video, and you'll be able to customize it however you want. Trim the length of the audio, turn the volume up or down, and decide whether you want the sound to fade in or fade out. These options, like the other text and video options, are found at the right of the screen.
8. Publish your video!
Once everything looks and sounds good, click down to the Publish page. Here you'll have the option to download your video to your device or to share it directly to the social platforms of your choosing.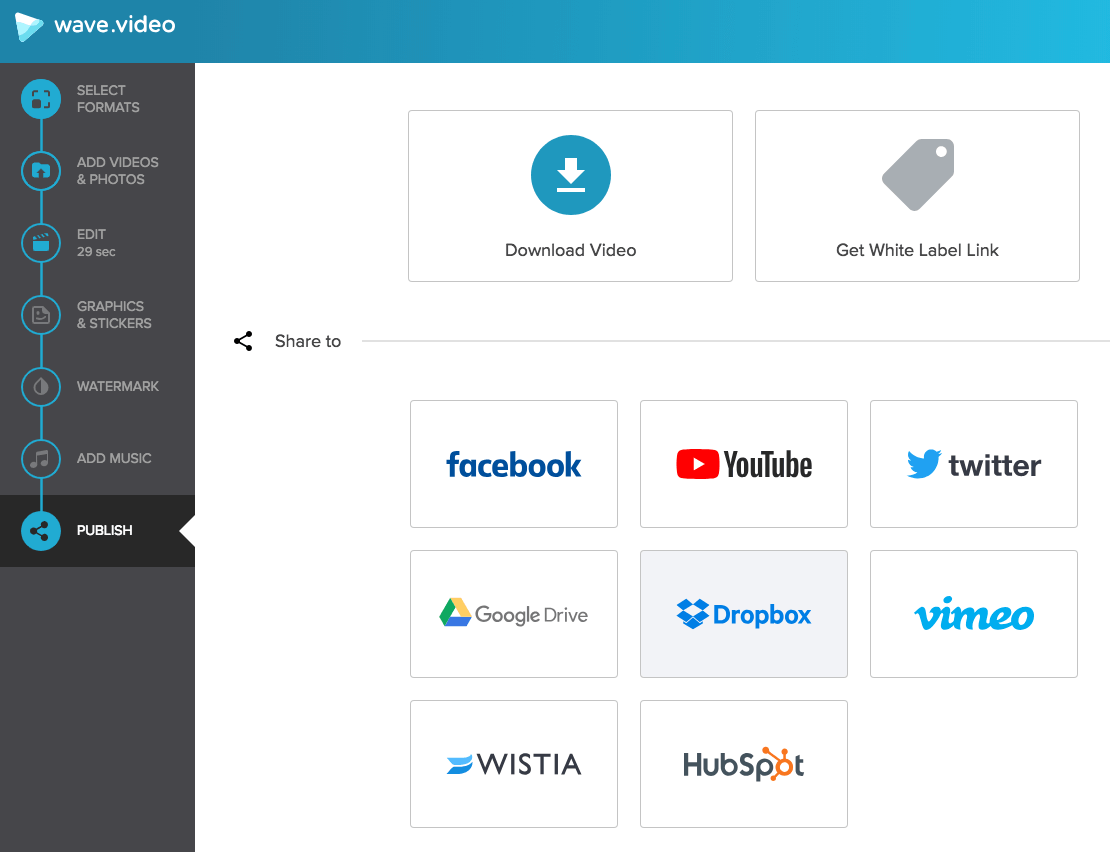 Publishing options in Wave.video
After upgrading your account, you'll also be able to get a white label link to your videos, which is a useful feature if you're creating videos for another business or agency.
Wrapping up
Learning how to edit videos is not as hard as many people believe, especially when you've got the right tools for the job. Software like Wave.video makes the process of video editing simple and accessible even for beginners, and most of the tools you'll find online have enough functionality to grow with you as you learn more sophisticated editing techniques. Start learning this valuable skill today — incorporating more video into your content and social strategies will make a big difference down the road.