How to Make a Meme Video: Tricks, Ideas, and Templates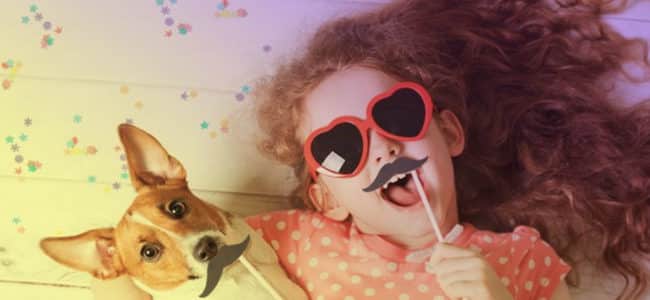 We all have to admit: memes have become more than just a funny Internet trend. 
Now, they're part of everyday social media interaction, shared and consumed by millions of users daily. For many people, memes are a primary method of communication, an accessible mean of self-expression, and an instant news source. 
Considering the fact that video is the most preferred type of content, it's safe to say that meme videos are exactly what your social media followers want and need.
Are you looking for an easy way to make your own original and engaging meme videos? You've come to the right place. In this blog post, I'll explain how to make a meme video using Wave.video, an easy-to-use free online video maker. Let's begin!
What is a meme video?
First, let's define what we mean when we talk about "memes" and "meme videos".
Meme – a piece of content that is copied and/or spread rapidly through the internet. Typically, it's a visual (image, video, GIF) with text on top of it. Here's an example of a meme video: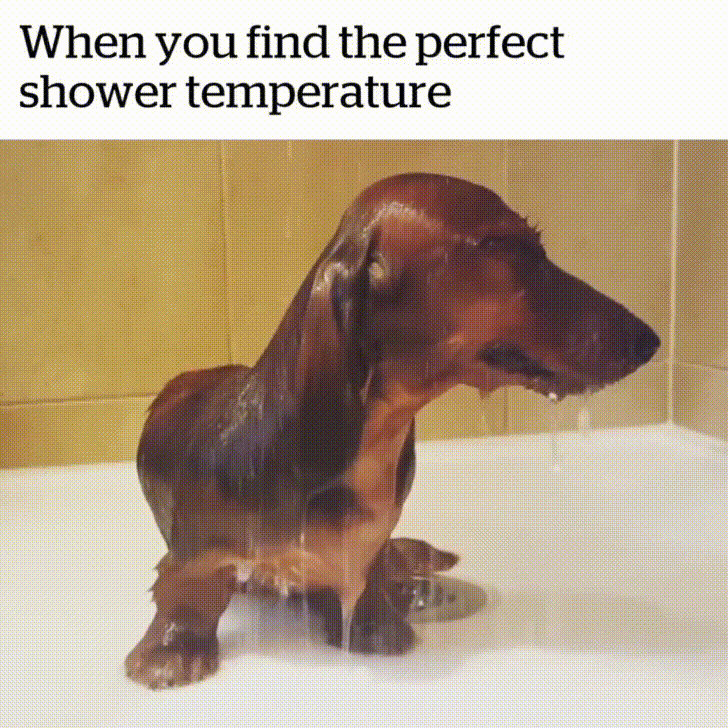 Why should you make a meme video?
I know what you might be thinking: the idea to create meme videos sounds awesome, but my business/brand is way too "serious" and conservative for that kind of content. If this stops you from posting meme videos, here's what you're missing out on:
Attention

–

Meme videos are proven attention-getters online. People are generally more willing to watch a fun meme video than ads. Their incredibly high shareability causes a snowball effect and brings more and more new people to your page. 

Engagement – An average millennial engages with at least 20 to 30 memes a day because memes are designed to be viral. No surprise that people love to share, like, and comment posts that include meme videos. With people becoming more averse to ads, memes are a great free option to promote your business without being ignored.
Trust

– Most of the time, meme videos don't look too 'salesy' or self-serving. Their main purpose is to entertain your followers and make them smile. People appreciate that kind of content!
Still hesitant about whether to learn how to make a meme video or not? Keep in mind that you can apply the "meme effect" to all kinds of videos, not just humorous ones. 
Here's how Gary Vaynerchuck, the king of viral videos, uses the "meme effect" to show a small description of what the video is about: 
As you can see, this effect can be used for many intents and purposes: captioning your video, giving additional comments and references, and so on. Read on to learn how to make meme videos yourself and reap the rewards of this skill.
How to make a meme video online in Wave.video
Meme videos can be of different forms, styles, and shapes. I'll show how to make one using the "Letterbox effect". 
The "Letterbox" is a video style where there's a space at the top and bottom (or the left and the right-hand side) of your video. This space is usually of a specific color of your choice. Text is typically placed on top of this space. A big advantage of this method is that text doesn't obstruct the footage or image used in a video.
How to Create a Letterbox Style for Your Videos | Tutorial
In this tutorial, we are going to show you how to create a letterbox (or meme) effect for your videos. What is a letterbox effect? The letterbox is a video style where there is a space at the top and bottom (or the left and the right-hand side) of your video
Step 1. Create a project
Log in to your Wave.video account and create a new project. If you don't want to create a video from scratch, use the Meme Video template that I'll share at the end of this article. 
Not a Wave.video user yet? Sign up here, it's free!
Step 2. Choose a video clip or image
Now, upload a visual that you want to use in your meme video. If you do not have a video clip or image ready, choose an asset from the in-built stock library.
When searching for stock footage, make your search phrase as exact as possible. Use filters to tweak the search to exactly match your needs and the idea behind your meme. You might get much fewer results, but they will be highly relevant.
Step 3. Choose a format and adjust the visual
Have you decided on what platforms you'll be publishing your video? If not, it's about time to do that. The most popular options for meme videos are Square, Vertical, and Story (Full Portrait).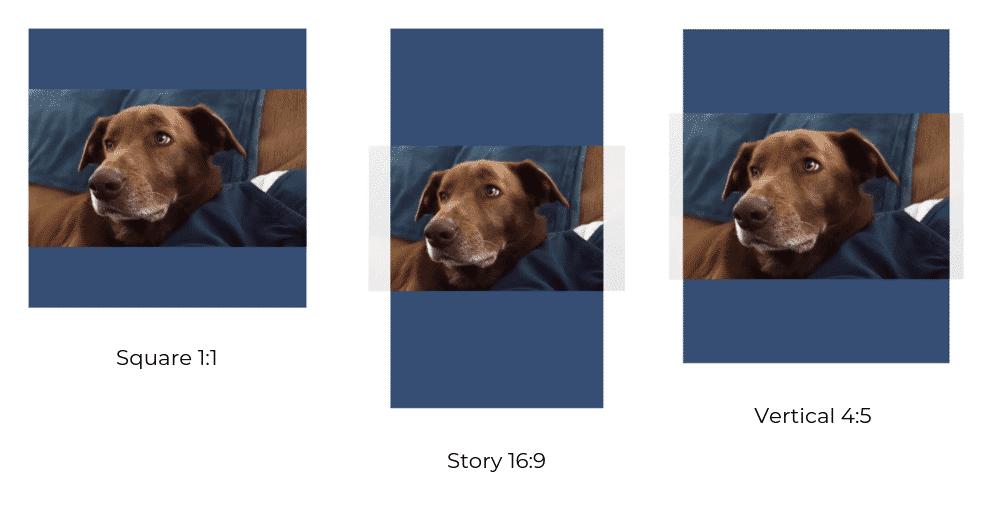 Pick the format (or several formats) that you want your video to be posted in, and adjust the visual by zooming it out until there's space at the top and at the bottom. Now, you can change the color of the background to follow your brand guidelines or just choose any color of choice. 
Step 4. Add text
When the formats are chosen, and the visual is adjusted, it's time to add text. Use the font called Impact to give your video a proper "meme look."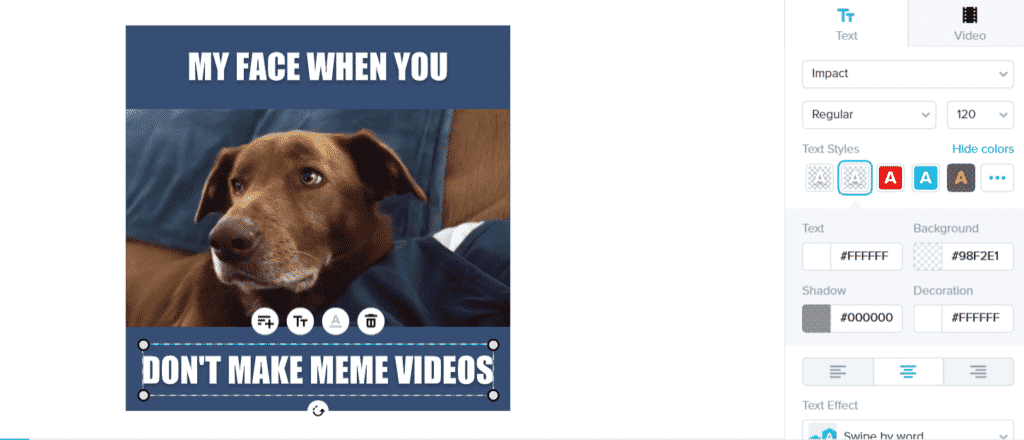 Make sure to keep your message clear and concise – you don't want to overload the video with too much text.
Step 5. Download and share your video
Once your video is ready, head over to the Publish tab. Here you can download the meme video directly to your computer or publish on the social platform of your choice right from the editor.
Congratulations! You've learned how to make your own meme video. Now, it's time to actually go and create one! 
Don't want to start making your video from scratch? No problem, here's the template for you to use:
Pros:
No additional download required

Multiple meme templates

Easy to use for everyone

Useful editing and customization options

Export to different formats
How to make a meme video on your computer
Although using Wave.video is pretty easy, it isn't the only tool to make a meme video. If you have some experience using more complex video editors and don't mind downloading additional software on your computer, Movavi Video Editor might be a good option. Movavi doesn't offer any templates, so you will have to create your viral meme from scratch. Let's see how to make a meme video on your computer:
Step 1. Download Movavi
Get Movavi Video Editor Plus and start the installation process. The on-screen instructions and prompts should make it a breeze. When it's ready, launch the app.
Step 2.
Add your clips
Click the File Import tab on the top left corner of the screen and select Add Files to add your video clips. You should see your videos on the timeline at the bottom.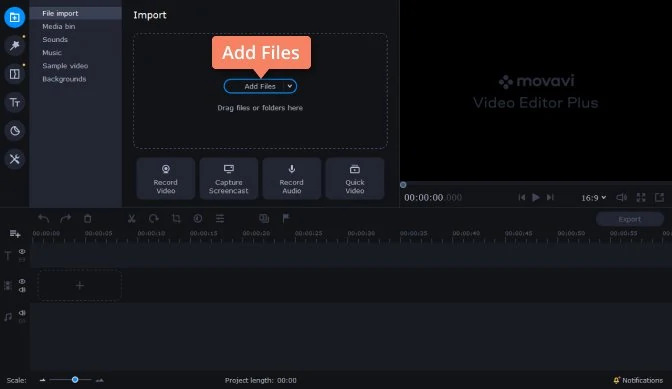 Step 3. Add captions
It's not a meme if it doesn't have a caption. To add a caption onto your videos, click the Titles tab on the left, select Basic, then select Simple Text. Drag the Simple Text tile onto your timeline to apply it.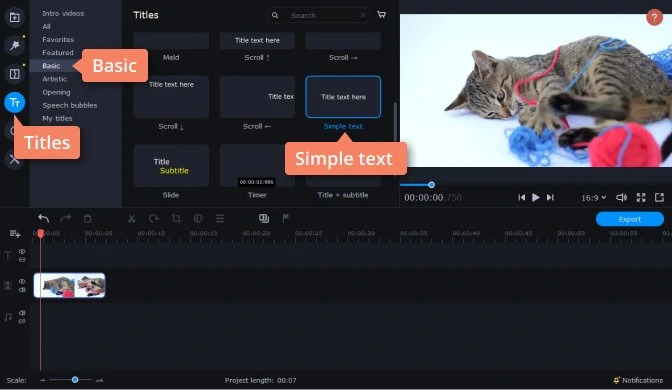 Step 4. Edit the video
Choose your font and set the duration of the title to the length of your video. Apart from the font, you can change the position, color, and size of the caption. If you're combining multiple video clips, cut and arrange them on the timeline.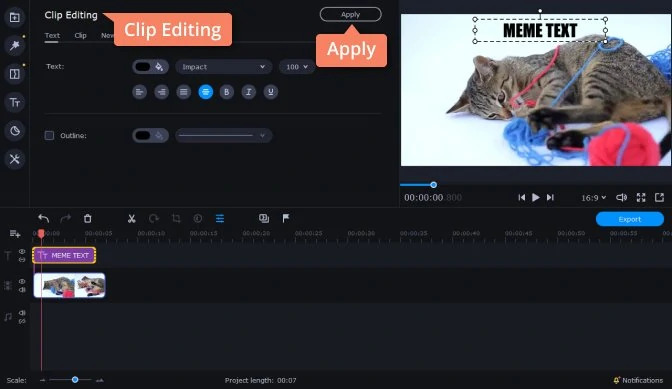 Step 5. Export your meme video
When you're done editing, click Export to save your meme video to your computer. Choose the best quality settings, your preferred format, and your desired location before exporting it. You can also share it to social platforms or upload it online once it is ready. Depending on your video's length and quality settings, Movavi may take a while to export the video.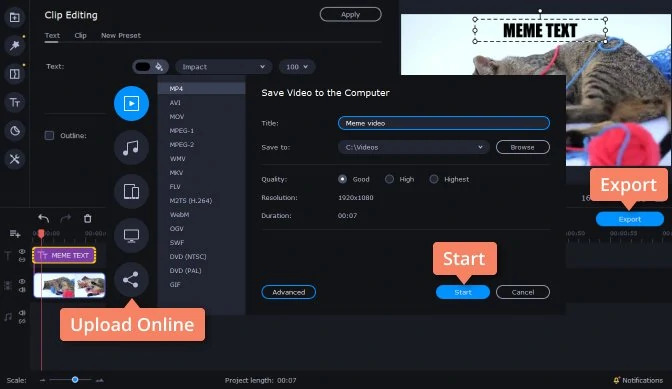 How to make a meme video on your phone
You can also make a meme video on your Android and iOS phone with the Inshot app. What it lacks in meme video templates, it makes up for in editing features.
Follow these steps to make a meme video on your phone:
Step 1. Download Inshot
Inshot is available for download on both the Google Play Store and the Apple App Store. Open it once it's done installing on your phone.
Step 2. Select Video
Select Video from the options and add a video from your phone to start editing.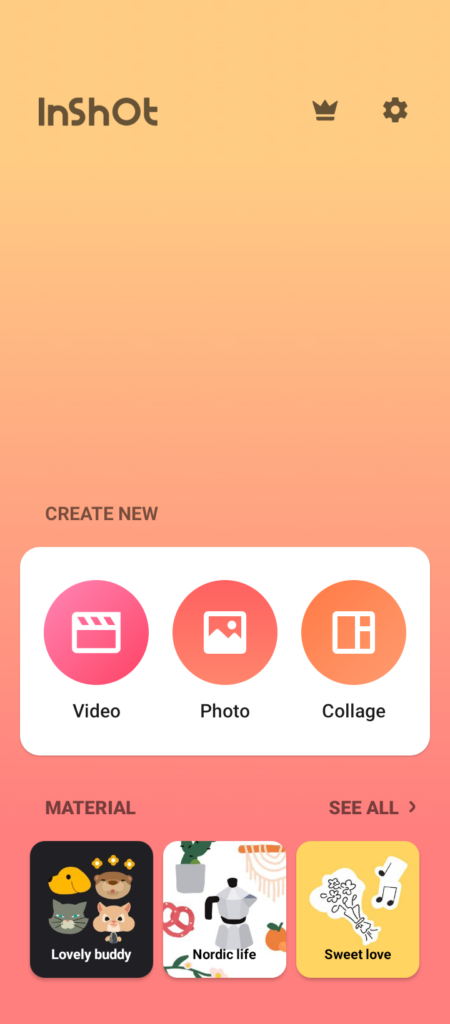 Step 3. Add a background
You need a background for your meme video's caption, and Inshot provides you with multiple solid colors, blur, and gradient options. Instead of adding a text box to an image directly, you should use a black background and a contrasting white text for better readability.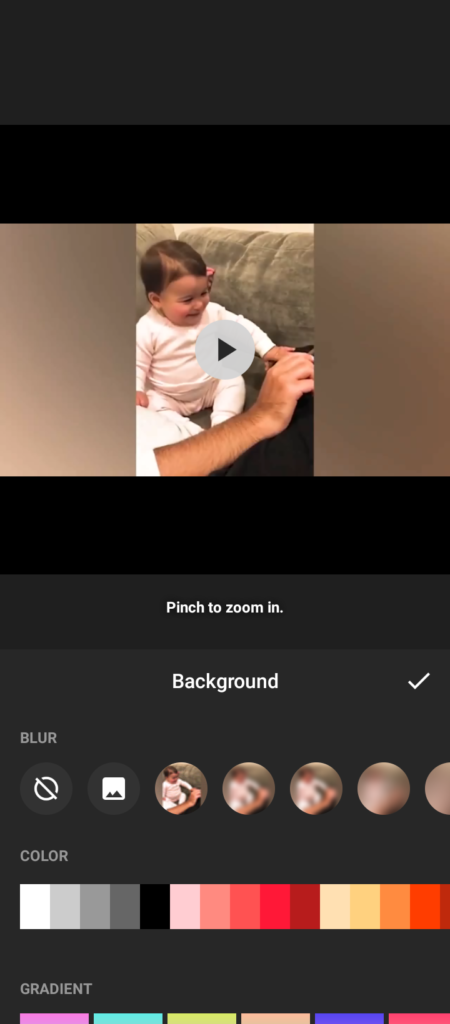 Step 4. Add Captions
Captions are usually above and below a meme video, and they convey the message or joke. Input your captions and edit the font type, size, and color. If you're looking to grab attention, you should use bold text that is easy to read. Keep in mind that the best captions are relatable and straightforward.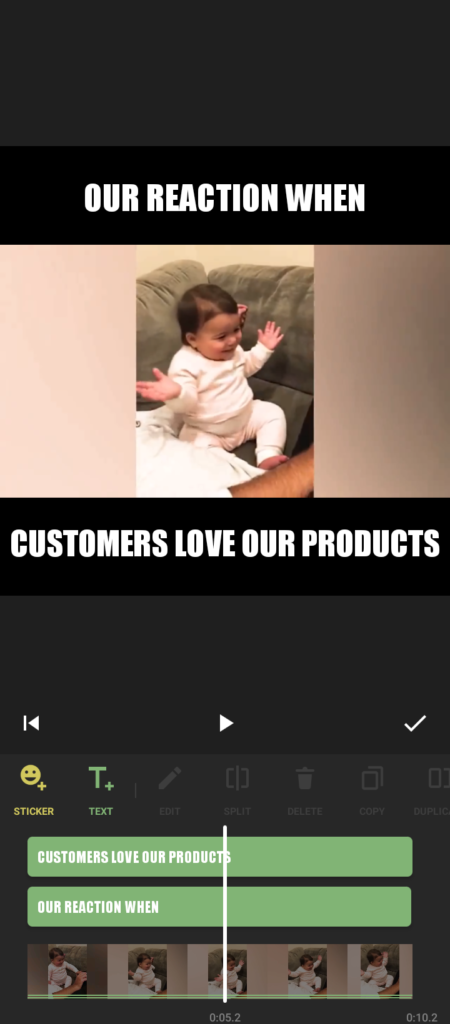 Step 5. Save your meme video
Click Save at the top left corner of the app and select your preferred resolution. Your video should be saved to your device in about a minute.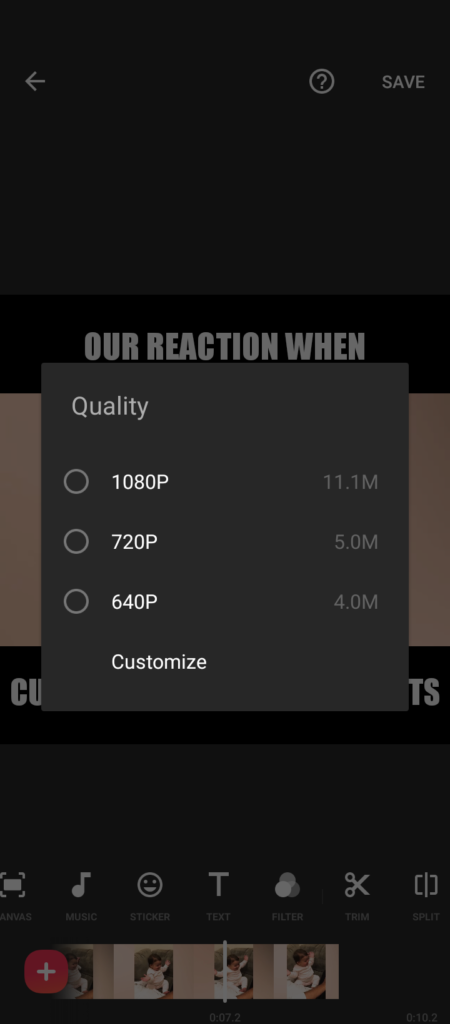 Tips to make and share your meme videos 
Now that you know how to make a meme video, it's time to spread some fun. However, before you begin, here are some useful tips for creating great meme videos:
Memejacking is when you create a meme based on memes that are already working. All you need to do is add a new context in the caption while keeping it funny. The perfect time to hijack a meme video is at its peak popularity when it gets more organic shares. Be sure to understand the meme, how it relates to your brand, and if your audience will appreciate it before going on your meme heist.
We know your brand has specific typefaces in your marketing content, but you can take a break from that for now. Using the right font is crucial to your meme's reception, especially if you're working with a well-known meme. You can't go wrong with the classic Impact font style in all-caps. Other popular options are Comic Sans and the default Arial font.
Share your memes on all your social platforms. Instagram, Facebook, and Pinterest audiences are familiar with this type of visual content, so that may be an excellent place to start. A neat link in the description can attract visitors to your website. Besides social media, you can share your memes on your blogs or create blogs around its subject. Optimize your meme video for social sharing by adding a share button if you post it on your blog.
No one wants to watch a lengthy video disguised as a meme. Attention span on the internet is very short nowadays, so try to keep it brief, simple, and impressive. Interesting or trending captions are great ways to grab your audience's attention while getting your message across quickly.
Meme Videos FAQs
What is the difference between a viral video and a meme video?
Viral videos are sincere intentions by everyday people that become popular after being shared repeatedly, while meme videos are created to be funny.
People want to be entertained, and we also enjoy sharing relatable experiences, albeit with strangers over the internet. Apart from making us laugh, memes have also become a key part of digital communication.
Where can I post a meme video?
Although memes can work almost anywhere, the most popular platform to share meme videos and viral content is Facebook. Pinterest also gets a fair share of meme views if attached to the right boards.
How to make a meme video for Facebook?
Log in to Wave.video and follow the steps in this blog. When your meme is ready, share it to Facebook directly without having to download it.
Over to you
Creating and posting meme videos is a great idea for every brand and businesses. They're fun, eye-catching, and highly shareable – exactly what people want to see on social media. 
Are you a fan of meme videos? After reading this article, are you planning to create a few for your brand? Let us know in the comments!