10 Steps To Run A Successful Video Blog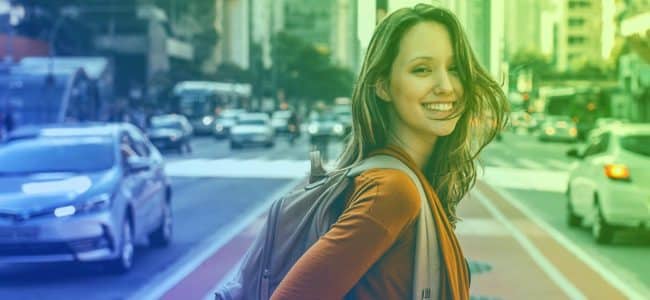 Video blogging has truly come of age.
Creating a strong web presence is essential for businesses to survive today. Blogging is an easy and cheap method to improve your visibility, generate traffic for your website, enhance SEO, and generate leads. When blogging meets video, it simply takes the power of your blog a step farther.
Almost 87% of the marketers are already using videos and 51% of them report that the videos deliver the best ROI of all content. Blogs with videos have 3 times as many inbound links than those without.
These statistics give ample reason for you to start creating vlogs. So, let's dive into the steps to run a successful video blog!
What Goes Into A Successful Video Blog?
If you have shied away from video blogging so far, it is time that you consider including it in your content marketing strategy.
If you already have a vlog and know the basics but are looking to make it more effective and engaging, the first thing to do is to take a close look at your equipment. While it doesn't have to be expensive, state-of-the-art equipment, it needs to be good enough to produce good-quality videos. The equipment that you choose to buy will depend much on your content and where you intend to shoot. Keep that in mind before you purchase.
1. Use a good microphone
The importance of clear audio cannot be ignored. Hence, investing in a good microphone is important for your video blog.
Do not rely on the inbuilt microphone in your camera as it may not deliver the quality you're looking for. Use one that is compatible with the environment in which you would be doing most of your recording.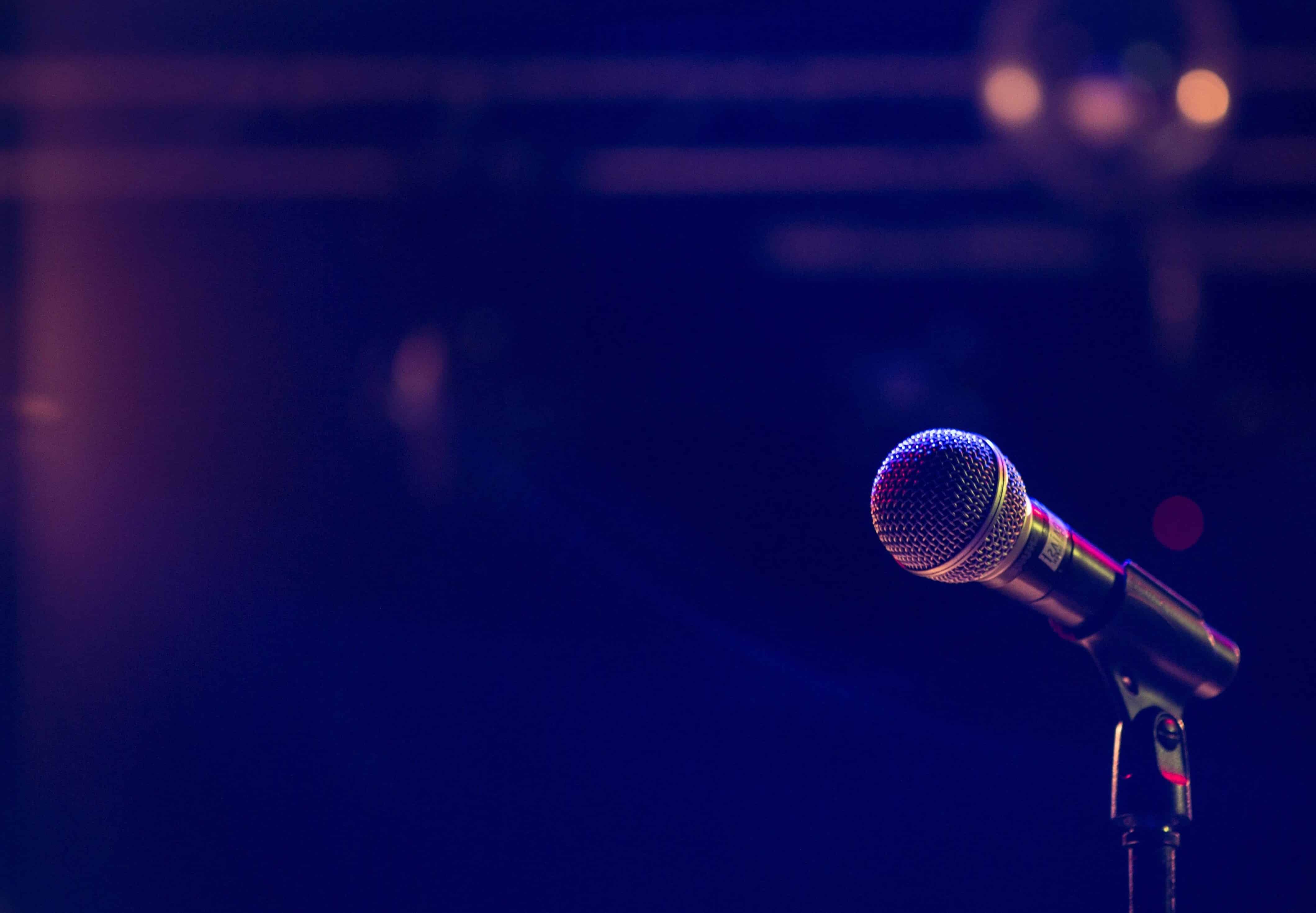 Do explore the sound quality, connectivity, and ease of use.
There are different microphones in different environments and for indoor recording and outdoor recording. The same microphone will produce completely different sound quality indoors than it would outdoors. A decent microphone with audio-balancing features is not awfully expensive but will make a world of difference to your audio quality. Good-quality microphones cost $100 or lesser. Do explore the sound quality, connectivity, and ease of use.
There are many different kinds of microphones available depending on the device and the location you use for recording. The most versatile according to us are lavalier microphones. They can be used with most devices including smartphones and the DSLR cameras. Two good-quality microphones are Boya by M1 and Audio-Technica ATR3350iS.
How to use Lav Mics
In cooperation with FirstCut we're happy to present expert tips on how to Shoot Marketing Video Like a Pro! In this video Thomás will share How to Use Lav Mics? Firstcut.io is an on-demand video production solution for B2B technologies companies. Sales, marketing, and customer success teams use FirstCut to make professional video content easily and within budget. FirstCut makes it easy and affordable for b2b marketers to get video content on-demand. Discover our blog: http://blog.animatron.com Follow us: https://www.instagram.com/wave.video/ https://twitter.com/wave_video https://www.facebook.com/wave.video/ https://www.facebook.com/groups/wave.video/ https://www.linkedin.com/showcase/wave.video/ https://www.slideshare.net/wavevideo
2. Invest in a good camera
Professional-looking videos do not require a very expensive camera. While buying a camera, keep in mind the environment where you will be shooting and buy the camera according to your requirements.
There are a few things that you should keep in mind – make sure that the camera you pick has decent battery life. It should be lightweight and have ample storage capacity to record long videos. On the other hand, most smartphones have cameras that record good-quality videos and you can use them in an emergency.
3. Ensure that there's proper lighting
Lighting affects the user experience. When shooting outdoors, there is little you can do to adjust the light except to make sure that the sun is not behind you. Working indoors you will need to create the right lighting to make the video look professional and the subject clearly visible.
How to light a face for video
How to light a face? It's easy to do wrong
Cameras perceive light differently than our eyes and require more light than we think to capture great images. For indoor shoots, it is best to use a 3-point lighting setup with a key light, fill light and backlight, used together to create the right lighting.
4. Be personal and engaging
Most successful video bloggers have a great personality that shines out, creating an instant connection. Keep this in mind when you start creating video blogs. It's important to be authentic, conversational, convincing and even funny. Prepare well before you start filming as everything reflects directly on your brand. Pick out different, relevant topics for your videos to sustain your audience's interest.
This vlog by HubSpot on how to increase your organic reach on Facebook is a good example of being authentic and personal on camera.
Here's another great example by Wistia on how to write a video script. It shows how sounding natural and witty can help you win at video blogging.
5. Focus on providing value to your audience
Providing value to your audience should be the foremost consideration while creating a video blog. Think about what you are going to talk about in your blog before you begin and keep these points in mind:
The purpose of the video

The value it provides to the viewer

Your capabilities
The audience needs an incentive to watch your video blogs, so they need to be informative and entertaining. Look for topics that resonate with your audience and talk about things that interest them.
6. Add captions
Adding captions is essential as not everyone watches videos with sound on. Often people watch videos in a quiet zone like a hospital, clinic, school, etc where sound would disturb other people or in noisy spaces like while commuting. Almost 85% of videos on Facebook are watched without sound. With closed captions,  the chances of viewers watching the entire video increase by 80%.  
Captions help people with hearing disabilities access your videos and are also good for SEO as relevant keywords can be included in them. So, don't forget to add captions!
Check out this vlog by SEO and digital marketing expert, Neil Patel on how to maximize your results from LinkedIn. Pay attention to how he has kept the format clean and minimalistic with captions that are easy to read.
7. Choose the right screen capture software
Sometimes, you may require more than just a camera. For demo videos using your computer screen, a good screen capture tool is necessary. These are tools that capture your screen and help you record videos.
Most of these tools need to be purchased, but it is worth the trouble if you are into computer tutorials. Check out Snagit which is a great option for Windows and Mac and comes with a free trial. You can also check out Wistia's Soapbox which is a great screen capture and video recording tool!
8. Encourage viewers to comment
Create your video blogs in such a manner that it encourages the viewers to comment.
Using tactics such as asking for opinions, calling for a discussion or a debate, asking for suggestions, etc. are good ways to encourage audience participation and comments. Always respond to comments – it makes people come back and continue the interaction.
9. Distribute your content effectively
Finding an ideal platform to promote your video blogs so they reach the maximum audience can sometimes be a challenge. While YouTube remains the favorite choice, it is overcrowded and has so many people uploading videos on it every day, that your content may be in danger of getting lost. Other channels that you can explore could be Vimeo or social platforms like Facebook, Twitter, Instagram, etc. Adding links to your website and mailing it to your email subscribers will also help improve your reach.

10. Record as much as you can
Record as much footage as you can.  
It doesn't matter if some of it may never make it to your vlog. It is better to have more and edit it out than have less that doesn't provide the entire experience properly.
Wrapping Up
There are always opportunities for the right thing presented in the right way, even in an oversaturated market. With video viewership and popularity on the rise, this is the right time for you to carve out your niche in a space that is quickly crowding up. Follow the steps discussed above and watch your traffic grow.
About the author: Koushik Marka is the founder and CEO of Studiotale, an explainer video production company.
He is passionate about helping brands grow with video and has expertise in video marketing, 2D animation, and vector illustration. When he is not working, he loves playing video games and traveling.