Lower Third: How to Add It to Your Videos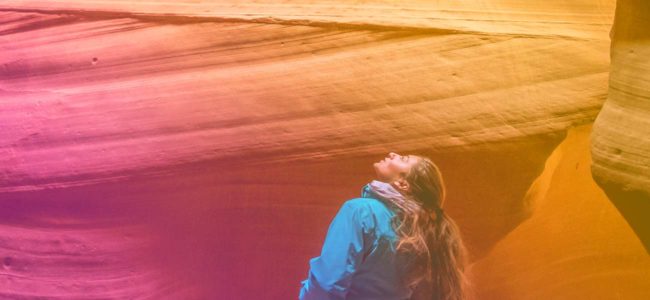 The term "a lower third" has come from the television world. In the TV industry, it indicates the title-safe area of the screen. This means that you can safely add titles to this area without them getting cropped on the TV screen.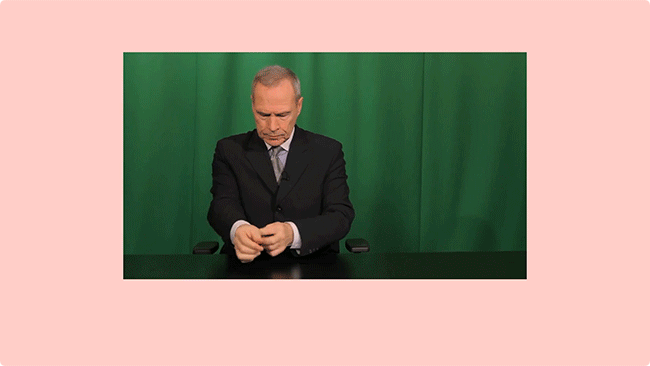 In the simplest form, lower thirds are just a text on a colored overlay. However, it can get more creative than that.
For instance, you can add an animated effect to the text, combine different contrasting background colors, or add your logo. You can also add shadows to the text, to make it more visible on the background.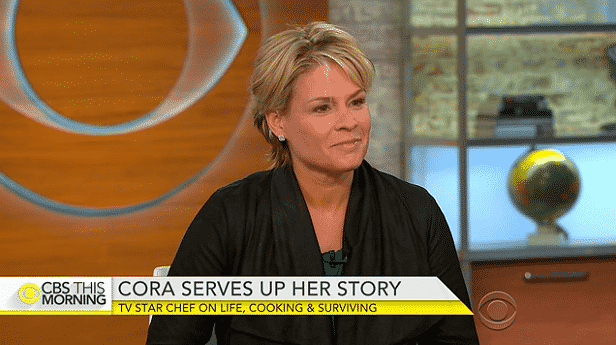 Example of a lower third on video. Source
Typically, you would add the name of the speaker, her title, and the topic of the conversation (what she is going to be talking about). This information will help the viewer understand what exactly is going on in the video. It's also a great way to capture their attention early on and make them interested in watching the whole video.
How to add a lower third to your videos
Adding a lower third to your videos is not as difficult as you might think. Depending on your technical level and familiarity with video editing programs, there are several ways how you can proceed.
In this article, I am going to explain how to add a lower third to your videos in Wave.video. You can also try using Adobe Premiere or free programs like iMovie for that.
Step 1. Choose a background picture or image.
First of all, you need to start with a video or image that you are going to add the lower third to. After all, the lower third is like a complement to the visual, not a standalone piece of content.
In Wave.video, head over to the step "Add Videos & Photos". Here, you can search the built-in stock footage library or upload your own videos or images.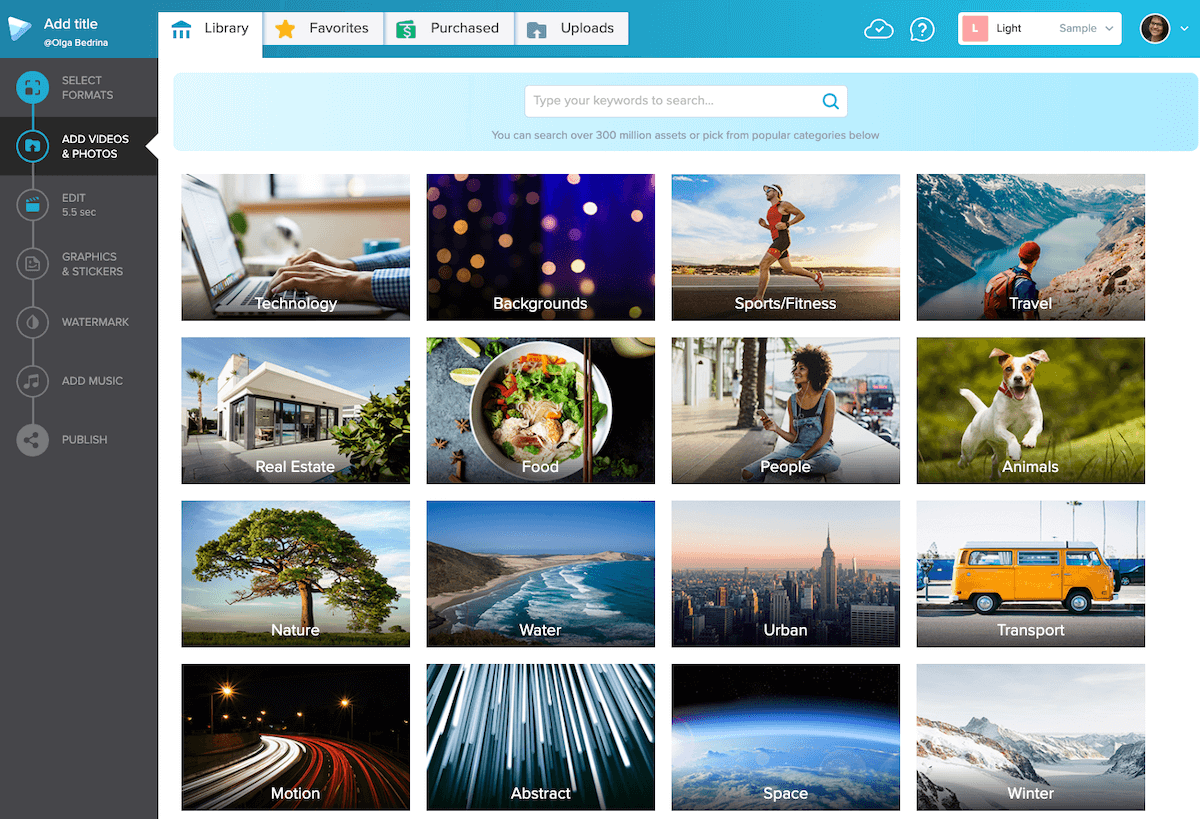 Step 2. Edit the video
Once you've added the visual part, switch to the step "Edit". Here, you can add text to your video: the person's name and title, a venue where the interview is taking place, or any other helpful information.
Step 3. Move the text to the lower third
Now, to make the video look more like a TV series, move the text to the lower third part of the screen. It's easy to do it in Wave.video: simply drag the text block to the desired position.
Step 4. Add animation effects to the text
To make the text block look more appealing, add animated effects to it. Experiment with different text effects to see which ones match your visual style the best.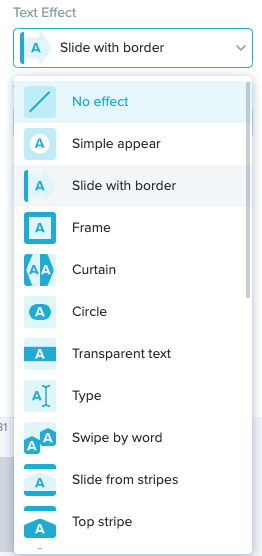 Step 5. Add more video clips or images, if necessary
If you are making a longer video and want to combine several video clips or images together, here's how to do it in Wave.video. Simply click the button "Add video clip or image" and repeat the process from Step 1.

You can continue adding lower thirds to new clips, too. This might be especially helpful when you are creating a story and keep telling the different pieces of it, one by one.
How is a lower third helpful for digital marketers?
You might be wondering: lower thirds are an indispensable part of any news program. But how exactly are they applicable to the digital world?
Don't think of lower thirds as of analog-only feature. Digital marketers can benefit from this feature as well. If you post any videos on the Internet, here are a few ways of how you can use lower thirds.
Introduce the speaker
If you promote a webinar with video (which makes perfect sense, since webinars are a form of video marketing, too), you can use a lower third to introduce the speaker.
Ask the speaker to send her intro before the webinar. In the intro, she can mention what the webinar is going to be about, when it is taking place, and how people can register for it.
You can then share this intro video via your social channels and send it via email, to drive more signups to the webinar. In the lower third on the video, mention the speaker's name and title. This will give people more incentive to sign up for the webinar, even if they are watching the video with the sound off.
Share customer testimonials
Customer testimonials are a great way to build trust with your community. When they see real people talking fondly about your brand, they will be more willing to have business with you, too.
Don't think of customer testimonials as something that you can only put on your website. Instead of just letting them sit there on a dedicated "Customer Testimonials" page (that people rarely visit, let's be honest), why not share them on your social channels for future prospects to see?
Add a lower third with the person's name to the video, and it's a perfect piece of middle-of-the-funnel content.
Pro tip: you don't necessarily need a whole video from the customer in order to be able to share it on social. Instead, ask them to send their pictures and a quote. Then combine the two in Wave.video.
Explain the idea behind the video
Even though traditionally people use lower thirds for introducing the speaker, it's not the only way you can use them. Another great way of enhancing your video is to explain the idea behind it, in writing. In this regard, lower thirds come to the rescue.
You can also use this space in the lower third of the screen to put questions, important hashtags, or any other information you don't want your viewers to miss.
Repurpose the interviews
Interviews are great. Not only do they help you to build meaningful connections with the industry experts but they also provide you with interesting and unique content you can share with your audience.
By cutting the interview into smaller pieces and adding a lower third, you can repurpose it for just about any social channel. Videos of up to 1-minute long work great on Instagram, shorter snippets of 15 seconds are perfect for Instagram Stories, and you can even put a piece of up to 2 minutes long on Twitter.
These are just some of the ways how you can use a lower third to better promote your videos. With a bit of creativity, you can turn any video into an award-winning masterpiece.
Tips on adding a lower third
Just like with other video editing techniques, adding lower thirds to your videos implies certain best practices. Here are a few tips that will help you repurpose your videos with lower thirds like a pro.
Tip 1. Avoid covering important parts of the video
By definition, lower thirds are put in the area of the screen where they are least obstructive. However, it's a great idea to make sure the text doesn't cover any important parts of the video, like the speaker's face.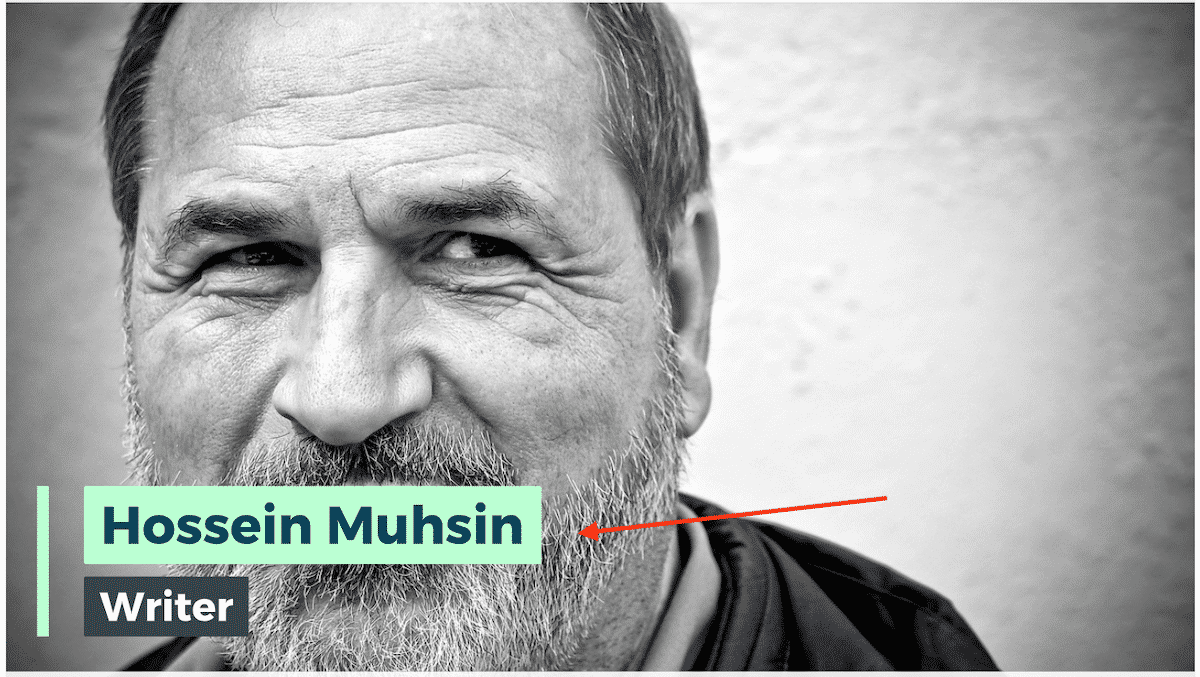 Make sure the text doesn't cover the person's face
Tip 2. Choose contrasting colors for the text
To make sure the lower third stands out on the video, choose contrasting colors for the background that you add the text on. For instance, with the darker image/video, choose lighter colors for the text. If it's not possible to make the text more contrasting, consider adding a background to it.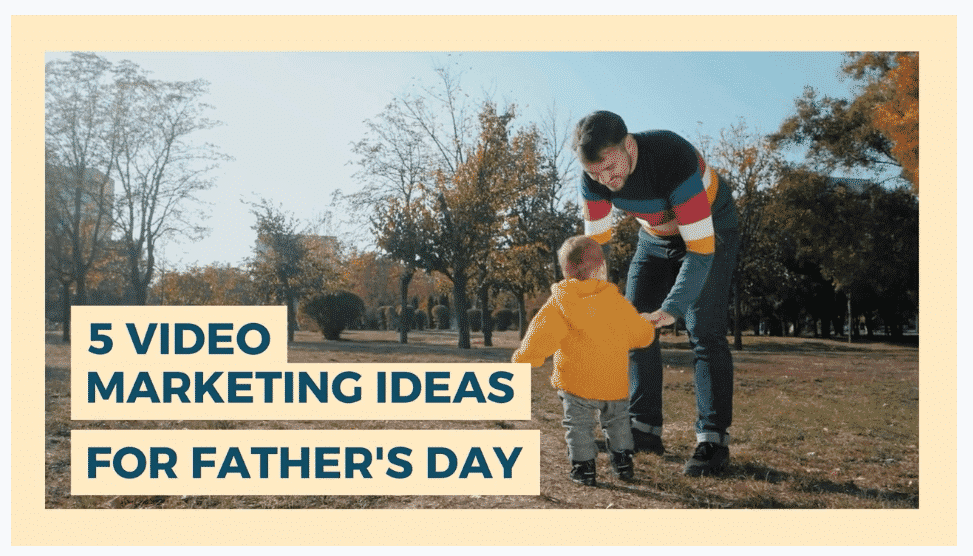 Make the text stand out by adding a contrasting background
This rule works for any text that you add to your videos, not just lower thirds. Make it easy for your viewers to read it, and they will thank you by sharing your video far and wide.
Tip 3. Don't put too much text to a lower third
Lower thirds are not designed for sharing a lot of text. A couple of lines of text, 2-3 words in each line – that's the maximum recommended amount of text you should put in a lower third. It's only logical: after all, lower thirds are only meant for providing the speaker's name or title.
If you want to share a text-heavy message, I would recommend that you put it on a plain colored background or abstract video/image. Like this:
Conclusion
Lower thirds are a great instrument to make your videos stand out from the crowd. Add a TV-like touch and feel to your video clips by putting some additional information into lower thirds.