Researching an Audience to Make Engaging Video Content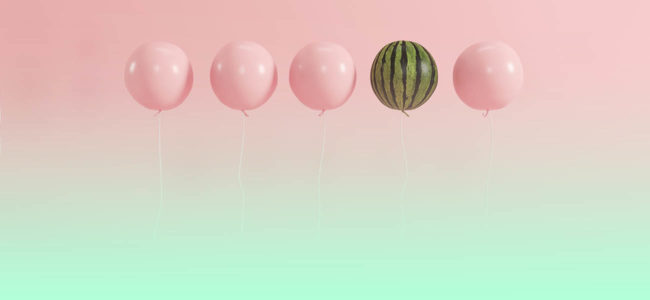 Videos are among the most entertaining and effective types of content you can add to your marketing campaign. Using videos to promote your business, showcase your product, or tell a story to your viewers is a great way to build strong leads and brand trust.
However, as any experienced video company will be quick to tell you, creating a powerful video strategy takes more than uploading a video and hoping for the best. If you want successful campaigns, you need to get a little obsessed about your audience first.
Defining your target audience is the pillar that supports all your marketing decisions. Understanding the people you want to address will help you figure out the best way to proceed. From the types of videos that will benefit you the most, to the kind of music they'll find more appealing.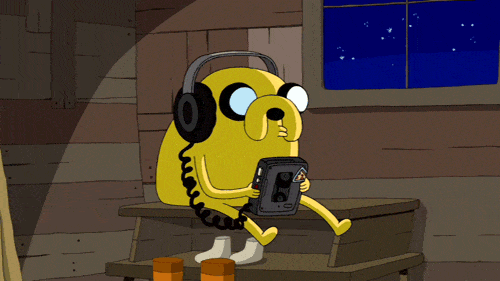 Fortunately, in the digital age, you don't have to rely on your intuitions to discover the kind of content that moves people. There are plenty of online and social media tools you can turn to for thorough audience research.
So, let's go over some of the key tools that are out there waiting for you, and help you build more engaging videos for your audience!
"Just the Facts, ma'am"
: Adding Google Analytics to Your Research Toolkit
The key to successful audience research is to have a good handle on how your visitors and followers actually behave with your content. You need hard data to support your choices behind your every marketing move.
You can get a very precise idea of your audience's behavior with Google Analytics. This popular service gives you detailed reports on the data that's most useful for your video marketing analytics, including the number of views/visitors you get, user demographics and locations, as well as common traffic sources.
Having these facts laid out in front of you is a precondition for guiding your content development efforts and making any necessary improvements along the way.
Brainy Tip: When analyzing your reports, look beyond the obvious demographics and numbers. Paying attention to more complex metrics such as bounce rates and session duration can help you make sense of why your audience is really engaging with your content or not.
Follow Your Audience's Mood with Social Listening Tools
You need to back up your quantitative research with other types of data. A good place to start is to use social listening tools, which allow you to follow people's online conversations.
Services like Awario and Mention let you track metrics about your social mentions. Through them, you can gauge the popularity and influence of your brand by setting up keywords and topics to follow.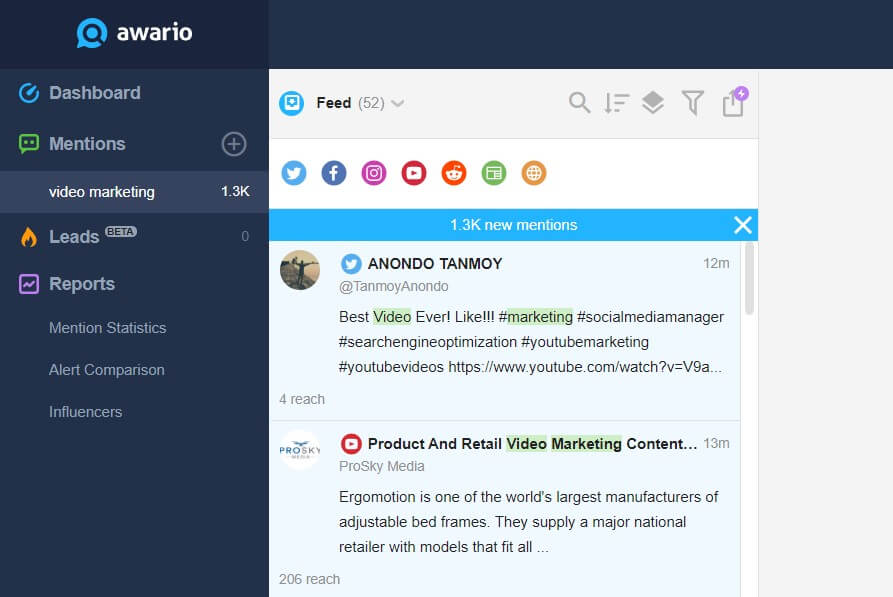 You can search basically anything, but for your marketing purposes, these are the most crucial areas:
Your brand/company (including common misspellings).

Your competitors.

People relevant to your company (e. g., the CEO).

Industry-related topics.

Your brand's URL.
This information is helpful when searching for new ideas. Let's say you want to create your first explainer video for your followers. There are many complex decisions involving the type of animation, colors, and music you can use. By monitoring your competitors' handles and the topics that get more likes and replies, you'll be able to compare and more prepared to make the right choices.
Brainy Tip: Social listening tools are your best aid to take quick, short-term actions. Use them to address your audience's concerns and respond to any questions from your followers. Plus, track the general reactions to your content to inform your future marketing decisions.
Get into Your Audience's Heads with Surveys
Analyzing audience behavior and sentiment are the first steps to understand the audience you're dealing with and creating engaging content for them. But sometimes you have certain questions for which you have no answers.
This is particularly the case when you want to test drive before producing ambitious (even daring!) videos. How can you know in advance whether these will resonate with your audience?
To discover that, there are no better tools than surveys. To get the most out of them, you need to customize them based on who you're targeting.
General Surveys
Questionnaires aimed at surveying general audiences should not demand much from participants. For one thing, their acquaintance with your brand is limited, so you can't assume they know a lot. Moreover, probably only a few of them will take a long time to answer your questions, as they are not personally invested with your content.
The best practice is to approach them with clear and direct questions. Close-ended and rating questions are your best options. These are particularly useful for you, as the data they produce is clear-cut and easy to analyze.
Brainy Tip: Add an extra incentive to your survey. Rewarding respondents with a bonus discount or a freebie like a booklet or mini-course will entice them and motivate them to complete the full form.
Client's surveys
Things change a bit when you survey your own customers. Your clients have firsthand experience with your brand and content, so you should create a series of questions focused on extracting in-depth answers.
This, however, is easier said than done. Building an effective customer survey is a skill: make it too long or boring, and everyone will fail to complete it.
Start by asking general close-ended questions to warm up your respondents. Once you've made them feel comfortable, introduce one or two open questions by the end to elicit commentary from them. Often, game-changing ideas come from these honest insights and feedback!
Brainy Tip: Your list of email subscribers or social media followers are usually the best user database for determining who to send your survey to. Don't hesitate to use them!
Grab an Audience with Awesome Sweepstakes
Many emerging brands use sweepstakes as a way of driving up awareness and engagement with their content. A killer contest that gives people the chance of winning a prize is generally a reliable marketing choice.
But only a handful of marketers know that sweepstakes can be leveraged to create a core user database for your business strategy.
The information you need to ask contestants is useful to get into contact with new potential leads (and essential for delivering the prize, so don't forget to include it!). You can ask for:
Their full name.

Email address.

Home address and zip code.

Phone number.
As a great last addition, you can include a checkbox asking them whether they would like to subscribe to your email list or newsletter.
Brainy Tip: Make sure the prize matches your targets —get people super excited about winning something they love. Yet make the prize relevant to your business: giving away a MacBook will sure let you collect lots of emails, but not many of them will turn out to be quality leads.
If you are just starting out a business, it's always a good idea to partner up with another brand to provide you with the prize for free.
Summing Up
The days of investing a lot on expensive focus groups are basically over—there are many online audience research tools that will help you reach audiences through all channels.
The best way to use audience research services to inform the type of video content you produce is to take a progressive approach. Start by getting on-point information about what people do and say on your website and social platforms. When you want to discover new data or to experiment with your content, extract valuable insights by addressing your audience directly.
By following these tips, you will take your videos from a "just okay" to an awesome experience.
About the author: Victor Blasco is an audiovisual designer, video marketing expert, and founder/CEO of the corporate video production company Yum Yum Videos. Besides running the business, he's a lifelong student of Chinese philosophy and a passionate geek for all things sci-fi.