Rethink Your Social Video Strategy with Donna Moritz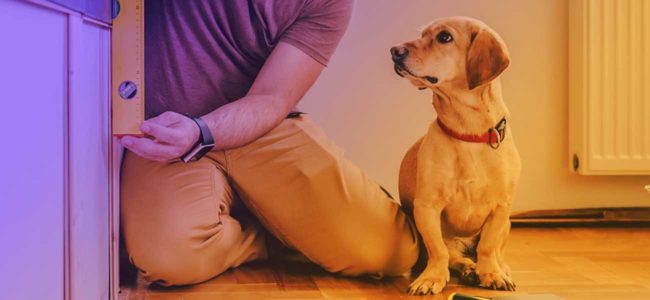 "Play" button is one of the most compelling things that we see on the web today. People are in love with video content of all sorts, and this fascination only gets bigger. About 500 million hours of videos are watched on YouTube each day, which is more than ever before.
If your business doesn't have a video marketing strategy yet, you're clearly missing out. But what if you have a strategy, but it doesn't seem to work the way you want it to? In this case, it's about time to rethink it!
It's not the Truman Show. You don't have to go "live" 24/7. Start out with Short Video.
We partnered up with Donna Moritz, a video marketing expert and the founder of the award-winning blog Socially Sorted, to learn how to rethink a social video strategy. Donna shared the best tips, tools, and hacks in the webinar:
Webinar Re-Think Your Social Video Strategy
With Donna Moritz we break down how to re-think your social video strategy and start creating social video, quickly and easily
Three ways to rethink social video
During the webinar, Donna offered three effective ways to rethink a social video strategy.
1. Go vertical with video
Vertical videos are replacing, slowly but surely, classic horizontal ones on many social platforms. Snapchat, Instagram Stories, Facebook Stories, and now – IGTV, the new Instagram release that recently has caused a stir among video creators.
While landscape and square videos are still extremely important (on YouTube, for example), it is wise to go vertical with your video on other social platforms. Instagram and Facebook are great places to start – Stories and IGTV made vertical videos extremely popular and effective on both these platforms. 
When it comes to native content, Instagram is like a swiss army knife of tools.
Here are a few helpful tools for making vertical videos:
Wave.video makes switching from horizontal to vertical video easy as pie.
Easil has a lot of Instagram & Facebook Story and IGTV templates for creating vertical video slideshows.
2. Optimize your social video
Donna mentioned 4 things video creators can optimize depending on what platform the video is being built for:
Size
It is important to choose proper size specifications and formats for different platforms. Remember: what might work for one, won't work for another.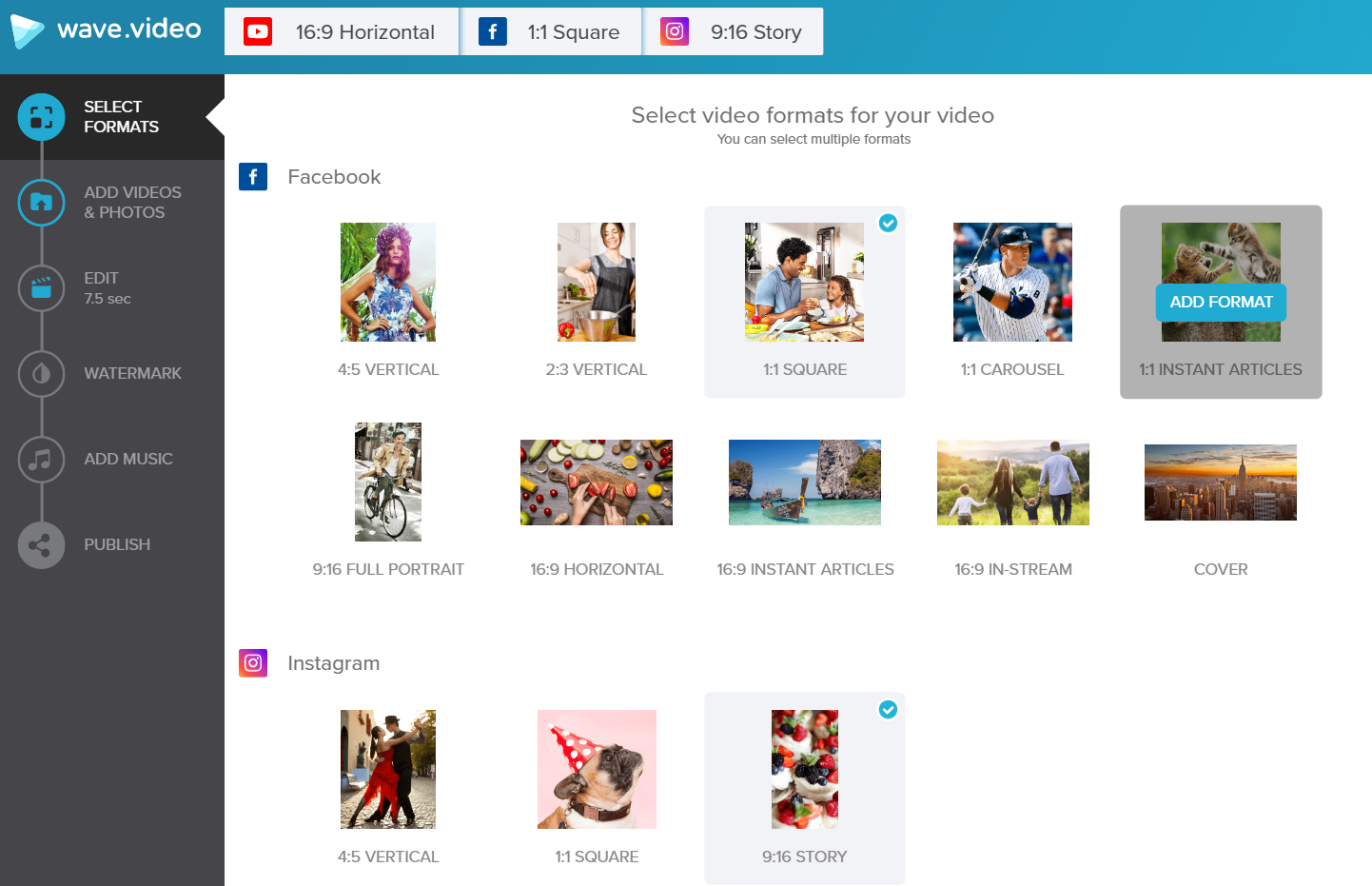 Wave.video formats
Sound
85% of Facebook users tend to have their sound off watching videos. 70% of Instagram Stories are watched with the sound on.
It's crucial to know the difference between the platforms and adjust your video accordingly. Add captions to your Facebook videos and pay attention to the sound in your Instagram Story – an easy solution that will make your videos way more engaging.
Pro tip: add "sound on" sticker to your Instagram Stories if the sound is important for your videos.
Length
Ideal length of a video may vary across different platforms. Moreover, It's quite difficult to keep them all in mind, so here's an infographic to help you out:

Descriptions
Good video descriptions are visually appealing and, what is more important, are critical for your SEO.
Descriptions are also platform-specific: snappy short descriptions without hashtags work better on Facebook, while Instagram users prefer longer informative texts. Give your followers the value they're looking for!
3. Netflix your social video
Netflix continues to gain more popularity each year, and it doesn't look like this is going to change anytime soon. Let's admit, we all know how addictive and engaging their content is. But why? Basically, this platform is all about serialized, episodic content that hooks people straight away.
So, why not using this approach in your social video strategy? Consider creating regular episodic content for your social media account – chances are, you'll receive great response from your audience. Instagram Story highlights and YouTube Playlists will work great for that purpose. Moreover, creating episodic content allows you to promote several links instead of a single one.
Consider this when you're creating your content: try and think how you can get people thinking: Just. One. More. Episode.
Social Media Examiner did a great job with creating engaging episodic content to their "The Journey" series:

Hot Tips for Your Social Video
In addition to 3 great ways of rethinking a social video strategy, Donna gave more priceless advice that, to be honest, should be followed every single time you're creating content. Here they are:
Find your sweet spot – choose the options that would suit you, your audience, and the content you enjoy producing.
Get creative – do more than just face-to-camera videos. Experiment with different types of video, e.g. short snippets, Boomerang & GIFs, Hyperlapse, screencast, interviews, testimonials, tours, etc.
Find your best storytellers – whether they are part of your team, partners (other brands), or your customers. Look for people who can create great stories around your brand.
Less focus on selling, more focus on telling your story in a way that's relatable, human, and makes people feel something.
So, are you ready to rethink your social video strategy? Which tip is the most relevant to your business? Feel free to share in the comments below!