The Power of Video Hosting: What You Need to Know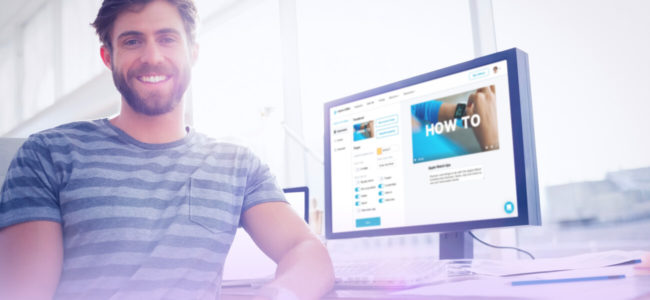 Even as recently as a decade ago, the experience of watching videos over the Internet was still largely a miserable one for countless people across the world.
Now, the situation is drastically different. According to one recent study, about 85% of all Internet users in the United States say that they've watched online video content on any of their devices – including smartphones and tablets – within the last month.
Not only that, but the demand for video content is actually on the rise. The same source indicated that about 54% of consumers say that they actually want to see more video content being produced by the brands and businesses that they support.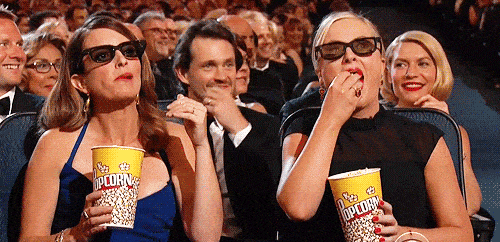 Of course, all of this brings with it a wide range of different implications for the way we do business and communicate with one another. That is especially true in terms of the video hosting solutions that are used to get that content onto the Internet in the first place.
In this article, we'll discuss the definition of video hosting, its benefits for business, and the best video hosting solutions.
What is Video Hosting and Why Does It Matter?
At its core, video hosting is a term that describes exactly what it sounds like – a service that allows you to upload and distribute your videos online. Depending on the solution you choose, you can do this either via the hosting service's application or via an API (application programming interface) that integrates with some piece of video production software that you're already using.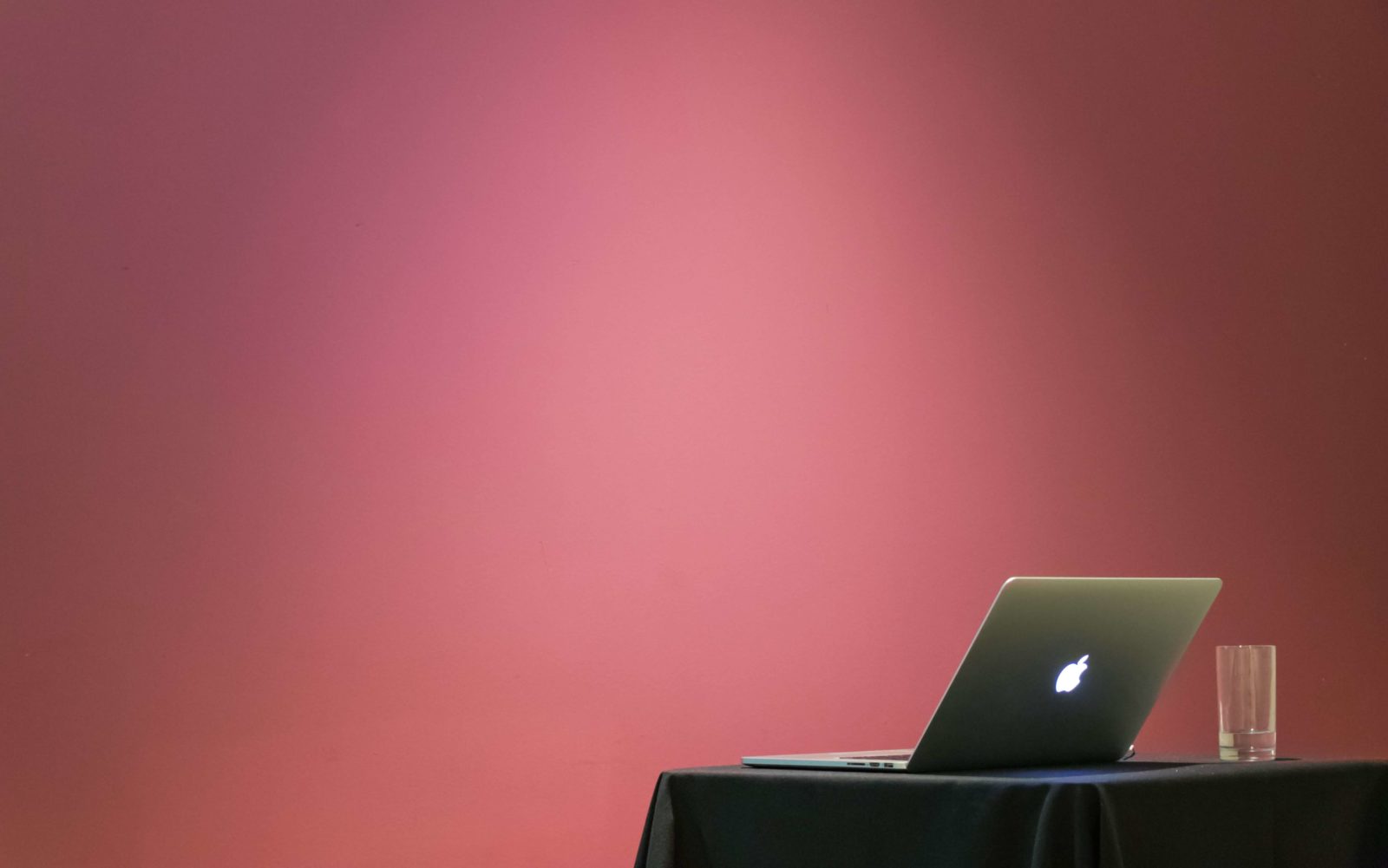 Video hosting – a service that allows you to upload and distribute your videos online.
The video hosting in question will store your video content on its own servers. Each clip that you upload has a specific embed code (or, in some cases, a hyperlink) attached to it that allows you to give others the ability to watch it on their own devices and on their own terms.
While it is absolutely possible for even a small business to create their own video hosting server on-site (provided that they have access to the right equipment and the appropriate expertise, of course), there are still a few different advantages that come with choosing a professional video host that you won't be able to replicate on your own. These include but are certainly not limited to ones like:
Customer support.

If you're trying to set up your video hosting infrastructure yourself and you run into an issue, it falls to you and you alone to fix it. With a professional service, on the other hand, you always have access to a team of people who are ready to solve problems and answer questions at a moment's notice.

Analytics.

Most professional video hosting services do more than just let you see how many times a video has been viewed. You can see the level of engagement of each video. You can see how many times they've been shared. You can see where your viewers are coming from, how much time they spend and much, much more.

Branding opportunities.

Unlike a "free" video host like YouTube, most professional video hosting services allow you to fully brand your content in a way that is exclusively yours. From the perspective of your viewers, every last part of the experience looks like it's coming from your business – because, for all intents and purposes, it is.
But one of the biggest advantages of professional video hosting for small businesses in particular comes by way of secure storage and organized management. To speak to the latter, we've all seen how difficult it can be to retrieve files from a hard drive when we allow our organizational skills to lapse. Unless everything is organized very precisely and a rigid naming structure is followed, it can soon become difficult to figure out which video lives where – which makes ongoing editing an uphill battle.
With a professional host, on the other hand, streamlining and organizing your content is effortless – giving you complete control (not to mention visibility) over the entirety of your video library moving forward.
The point about secure storage is particularly important – especially if some of your videos aren't necessarily meant for public consumption. If you wish to share confidential information, for example, or are creating video content about ideas that are more or less proprietary, it stands to reason that keeping that information under (virtual) lock and key would be a top priority. The vast majority of all professional video hosting services provide the most rigorous security features, all allowing you to better share this type of private confidence with the peace-of-mind that only comes with knowing that the only people who will be viewing it are those who you expressly allow.
The Additional Benefits of Professional Video Hosting for Businesses
Of course, there are a wide array of additional benefits of professional video hosting solutions for small businesses in particular, too. When everything is managed via a professional host, videos can easily be embedded on websites and even within the confines of your organization's blog with just a few quick lines of code. You don't have to worry about uploading and sharing things yourself, because the provider has handled much of that "back-end" work for you.
With a professional video host, you also have complete control over the types of ads that run alongside your content. With something like YouTube, you don't necessarily get to choose what ad will run before or after your content. This could easily create a tricky situation if some of those ads are at odds with what your brand represents. They may be ads for businesses or organizations that you absolutely don't want to be associated with in any way, shape or form – but because you're using a free provider, you're more or less out of luck.
As stated, professional video hosting services also allow for easy sharing via links – all of which can be protected with passwords of your choosing. So if you want to upload videos that are expressly intended for another team within your organization, you don't have to worry about those videos being viewed by the public so long as they're protected via passwords.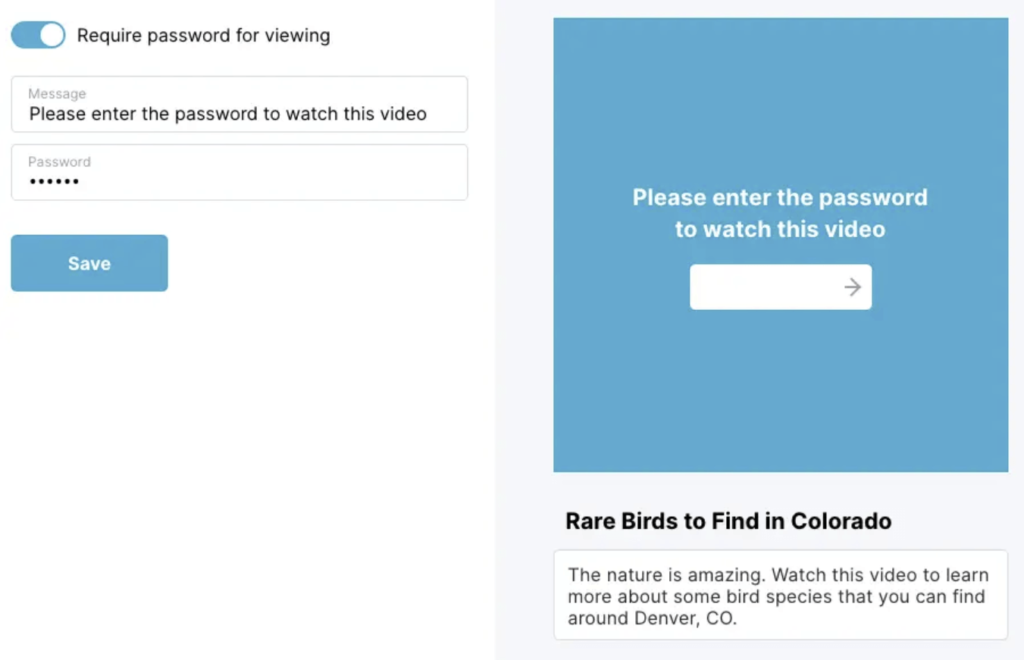 Password protection feature in Wave.video
Finally, professional video hosting services also allow for a much easier process in terms of the creation of complementary forms of content, like landing pages. While you're building your landing page, it's easy to slip in a few lines of code so that your video displays quickly and easily whenever someone arrives. When you consider the fact that including even a single video on a landing page tends to increase conversion rates for that page by approximately 34% in a lot of cases, it's easy to see why this is such a good idea.
Picking the Right Video Hosting Service: A Comparison
In your quest to find the perfect video hosting service to meet your needs, there are a few notable names you'll want to consider:
In the end, remember that regardless of which video hosting service you use, a few key ideas need to be true. First and foremost, that solution needs to be fully aligned with your marketing goals from the ground up – regardless of what those goals may be. If you want to do product feature videos, explainer videos, testimonials and other types of content, your provider needs to give you the resources you need to make that happen.
Secondly, your video hosting provider should absolutely allow you the ability to track performance – much like the analytics tools outlined above. Only by gaining complete visibility over how people are interacting with your content will you have the actionable information you need to make better and more informed choices moving forward.
But finally, don't forget that your video host also needs to prioritize the viewing experience every bit as much as you do. Every distraction after a viewer clicks "play" is an opportunity for them to navigate away from your video and never return. Every ad invokes the possibility that they'll forget about your brand. Every second that your video delays in loading is a possibility that you've just lost the opportunity to create a new customer.
By going out of your way to make sure you've found the best possible video host to meet your needs, you'll make sure that these are the types of issues you do NOT have to worry about any longer.
Over to You
What are the key things you are looking at when choosing a video hosting platform for your business?
Feel free to let us know in the comments below!