3 Hacks for Leveraging Templates to Create More Videos Faster as a Non-Video Person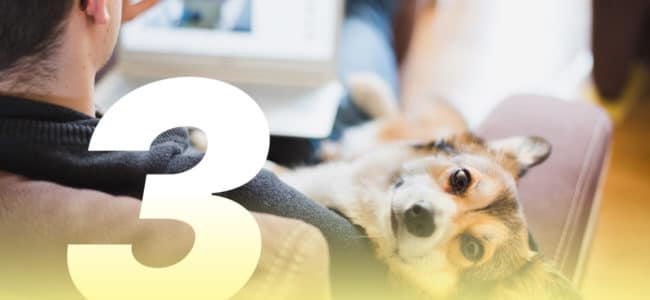 Are you a business owner thinking about incorporating more videos into your marketing strategy? But you're new to video creation and are worried about how much time it will take to create good quality videos? 
If so, before considering outsourcing this task, I would love you to check out this post!
I realize there is no convincing needed since you are already loving Wave.video, but I have a few tricks in my bag that I am going to share with you here so that you can create more videos in less time!
First, I want to let you know that I'm not a pro in creating or editing videos. So, I'm in the same boat as you.
In the beginning, I was creating promo videos for my business from scratch, thinking that that's the way to ensure my videos look unique. But I was wrong!
After creating a few videos from scratch, I faced 2 challenges that were stacked against me:
It was taking way too long for me to create one. Although I found the process of creating videos with Wave to be a joy, I had to get real about my time management…After all, I have to run a business, just like you do!

Short videos tend to do well because it's less time commitment for viewers. But I was having such a hard time keeping my videos really short–between 8 to 15 seconds. I don't know about you, but I have so much to say about everything…and this was backfiring. 
Just for the record, learning how to use Wave.video was easy. The part that was taking a long time was planning & getting creative juices flowing.
The solution? 
I decided to give Wave.video's templates a shot. Soon, I realized this was definitely the way to go. Wave.video templates solved my 2 problems listed above. There was still a bit of a learning curve to get better at which template to choose. 
That's where these 3 hacks come in so that you can skip the learning curve I had to go through.
Are you ready to find out what they are? OK, let's go!
3 Hacks for Leveraging Templates to Create More Videos Faster
Hack #1: Start with Choosing the Right Length
The mistake many make when it comes to choosing the right template is letting themselves be bogged down on the content of each template.
Naturally, our eyes go for the color scheme, template messaging, photos & video footage, etc. I totally get it.  But believe it or not, those are not the most important parts. This is the reason Hack #1 is starting from the length of the video you want to create.
As I mentioned, the shorter my video needs to be, the harder it is to condense everything I want to include. So, using a template with a set length helps me stay within the format. Of course, if you want to add a few more seconds to a short template, it's easy to do so.
Wave.video lets you filter hundreds of templates by use case (purpose), industry, and holiday & special occasions. The filters can be very useful to narrow down the list.
Personally, I don't use the filters to find templates I like, and this is intentional. I want to prevent myself from limiting my creativity based on these criteria. However, if you are starting out & need more guidance, using these filters can get you started in no time! 
Hack #2: Pay Close Attention to Transitions & Layout
For non-video pros, getting creative with transitioning between the frames can be challenging, especially knowing that there are many great options. I certainly got myself into decision fatigue just thinking about how to make transitioning unique when I was creating videos from scratch.
When going through Wave.video templates, once again, try to look beyond pre-selected content i.e. photos, copy & music. Pay attention to how it flows instead. It's so much easier to work with a structure that's already there. 
On top of that, it gives me peace of mind that I don't have to get super creative with transitions. This is the part where you get to save a ton of time! 
Once you choose a template, try sticking with the original number of frames. For example, for a 15-second video, you'll see anywhere from 3 to 4 different frames. More than that will make your video too busy & your customers will not be able to catch up with all the copy you add to your video.
"Less is more" is the key to keeping your video clear, concise & eye-catching.
If there are 4 frames, you can structure your messaging by incorporating a classic storyboard:
Opening

Middle

End

Call to Action
If there are 3 frames, you can take out the "middle" part. 
Before diving into Wave templates, I highly recommend you come up with a rough storyboard incorporating the flow listed above. The reason I specifically mentioned "a rough storyboard" is so that you leave room for creativity once you find a template you like.
I, for one, change the content of my storyboard often because I am inspired by a template I find. Be sure to check out the step-by-step videos at the end of this post so that you will know exactly what I mean by this.
Another great thing about these templates is they offer various layouts. As you might know, Wave continuously creates new & interesting layouts, but trying to catch up with all of the new updates & deciding which to try can be exhausting & time-consuming.
On the other hand, templates let you see some of the latest layouts in action. From my experience, it was far easier to try out new layouts by just simply swapping out the existing images with mine. Once again, this is another time saver!
Hack #3: Leverage Preset Font Combinations
I'm a bit of a stickler when it comes to typography. You might be, too. But the reality is, I'm not a graphic designer and I could use some inspiration, especially when I'm pressed for time. Do you agree?
If done right, pairing different font styles for each frame can make a night & day difference when it comes to catching as many eyeballs as possible. For non-creatives, figuring that part out can be another time-consuming task. This is another reason why using templates is so great.
Wave.video offers many font choices, but many choices also mean you can get decision fatigue easily, especially if you are not used to pairing different font types. Plus, you want to avoid mixing too many different font types for shorter videos because doing so can muddle the overall messaging. 
So why not use templates that satisfy both–keeping your video look interesting while keeping it clear at the same time! 
Below, you will see an example of this under Example #1 where the video uses 2 different types of fonts that create an interesting contrast. Be sure to check it out! 
Real Examples of Leveraging Wave.video Templates
Now that you know how leveraging Wave.video templates will allow you to create many videos without spending too much time, I want to show you what the process looks like. 
Here, I am going to share 3 examples:
Before & After

Simple version that generated 3 different videos

Step-by-step tutorial
Example #1: "We Are All in This Together" Template
The first one is one of my favorite videos I've done so far, and this one is still pinned on my Twitter account. I also used this as the banner video for my FB page. 
This is a good example of how you can look beyond the original message, "We are all in this together" (by the way, this is a great video 'as is') and swap out the copy that promotes my program. 
The original template ("Before"):

There are 2 main reasons I used this template:
The first font combinations caught my eye. I didn't think of pairing these 2 before.

I liked the way the first copy appeared and stayed static while the background images kept changing. I don't think I would be able to come up with this structure myself without going through many trials & errors.
The result ("After"):

What do you think? Looking at them side by side, each evokes different feelings even though they look very similar, right? Because I did not make any changes to the overall aesthetic of the video, it literally took less than 30 minutes to come up with my own version. 
Once this version was made, it only took an additional 10 minutes or so to duplicate & resize the new video into 3 versions (IG Stories, IG Feed, and FB banner.)
Example #2: Live Tutorial Promotion
This is another example of how I took advantage of the original layout and did not make drastic changes other than inserting the copy and using a different stock photo.
I saw this template being featured in one of Wave.video's email newsletters when I was thinking about creating a promo video for my upcoming online workshop. Immediately, I could see how my copy & images would fit perfectly into this template.
The original template ("Before"):
First, I leveraged the original split layout. All I did was add my own copy and use a different image.
The result ("After"):
From there, I also created 2 more new videos by removing the original layout. Once again, it took no time generating 2 additional videos by just using different layouts.
Additional video #1:
This just goes to show that you can create completely different looks, as if you had spent half a day creating 3 total versions with 3 resized videos to go with each version. 9 total videos!
Imagine outsourcing your video creation to a production house. First, you would likely keep them on a monthly retainer. Also, you would likely spend a lot more money to meet their minimum number of videos while you have to provide the copy to go with those videos, meaning there would be a bit of back and forth communication that would still take up your time!
Example #3: From Start to Finish Tutorial
Here, I want to share my step-by-step process of creating a 15-second video using these 3 hacks. After seeing the entire workflow, you will find how easy & streamlined the process is. You can even train your VA or team to follow the tutorial. 
Now that's delegation done right! Try this yourself a few times just to get used to the flow, then you can hand this over to someone else. 
OK, without further ado, let's dive in!
Step #1: Gather Your Assets & Create a Rough Storyboard
First, I quickly type up a storyboard before I search for a template so that I'm clear on my objective. It does not have to be anything fancy or long. You'll see in this first video how simple my storyboard is. But make no mistake, doing this first makes a huge difference in terms of how fast you can pick a template.
Second, I make sure that I keep a few of my own images I want to use handy. It's all about prep, right? Having a few to get started will help you organize your ideas. In this video, I've uploaded 4 images under my Wave.video account for easy access.
Step #2: Go Template Hunting
This is the real fun part of the whole process — finding a template! 
As I mentioned in this video, jotting down the titles of those templates that catch your eye can be immensely helpful. Because there are many, going back to the templates page & searching for the one you are looking for all over again would be a time suck. Keeping a list will allow you to bypass that.
You will see this in action in this video where I wasn't able to find the one I liked by simply scrolling down the templates page. So, I ended up using the search box to pull it up. 
Step #3: Create Your Own
Finally, I'm going to show you how I turned the template into a promo video I needed to create. Normally, I start with swapping the images to test whether this template is still a go. 
In this particular example, I liked the way each image shows up in a circle. It's a simple layout, yet also eye-catching. After inserting all my images & the copy, I felt pretty good about the look, although I knew I had to make a few minor adjustments. 
Just for the purpose of showing the workflow, once I was fairly OK with the changes I made, I ended the tutorial. As you can see, the total length of the screen capture video is 6 minutes! 
After I was done with this video, I did go back to it & make more changes to tighten up the video. The background color combination and the use of different fonts & font colors were part of the additional changes. Including changing the music, the total time it took to finalize this video was approximately 8 minutes. 
Without using a template, I would not have been able to do this in under 15 minutes total. 
If you want it to look drastically different from the original template, you can also:
Change the background image with a patterned wallpaper.

Move around the circles to create a different movement.

Get more creative with various font appearance features.
None of these take much time at all. 
Conclusion
For non-techy, non-video business owners, maximizing the use of Wave.video templates can save a chunk of time. This means you can create more videos without feeling too precious about the task itself.
Once you master the workflow, you will be creating many eye-catching, scroll-stopping videos in no time. As you saw from the tutorial videos, it's so easy there is no excuse for you not to give this a try!
If you liked this post, please share your own video creation using Wave.video templates with us!
About the author: Maiko Sakai, the founder of Airtight Concepts, is a business strategy consultant a.k.a. secret weapon, confidant & silent partner to visionary creative entrepreneurs with the desire to build a high-functioning, profit-generating machine of their dreams. She is also the creator of 2 programs, "Define + Refine Your Profitable Niche" and "Business Optimizer 360."
As a self-proclaimed "Queen of Counterintuitive Strategies," she provides effective but not-so-conventional strategies to boost sustainable profitability for her clients' businesses by utilizing both quantitative & qualitative assessments.