5 Types of Social Media Content You Must Try in 2019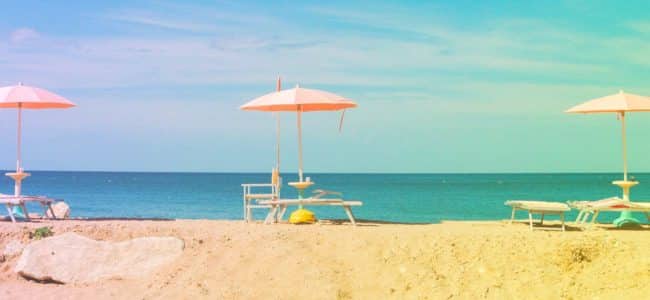 Social media platforms are here to stay, (yeah!). The number of users is booming and doesn't seem to show any signs of waning. And frankly, why would we ever want it to stop? With the right content, whether it's text, image, audio or video, you can guarantee more clicks, engagement, and recognition for your brand.
In this day and age, you have to pick up on the new, keep up with what your audience finds attractive. You should cover all bases to address the interests of your audience. Also, you need to be present across multiple social media platforms. And fuel creativity to keep your audience alert with different types of content format.
In this article, we'll share five types of content that you should definitely try in 2019 so you can stay on top of the game and spice up your company's social media profile.
Infographics
As human beings, we just can't help the curiosity, highly responsive to visual stimuli. So it's no wonder, infographics are in the lead among content types that drive the most engagement on social media — comprehensive information packed into fun bright graphics. Infographics are all about minimum text and maximum impact, and it's worth investing your time in them. 
With infographics, you can jam information and numbers in a way that makes it easy to consume even for the laziest readers. How fun could infographics be? Here's an infographic about infographics!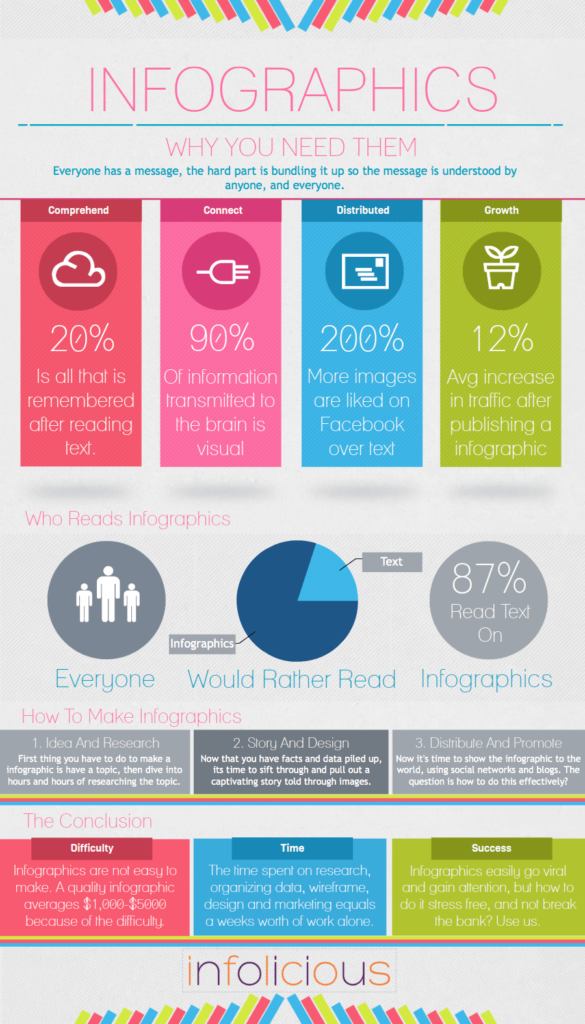 Interactive Content
The satisfying effect of scrolling through text and images may decrease with time, and the whole process turns into more of a habit than an enjoyable activity. Vibrant and distinctive content that inspires action from users can cut through the noise of all the social media posts.
Here are some of the most popular types of interactive content that social media users absolutely adore.
Quizzes. People like testing trivia knowledge. They're competitive even in super silly debates. They are eager to know which animal they resemble and what F.R.I.E.N.D.S character corresponds the most to their personality. People like to post results they get, indirectly offering your company or brand more visibility.
Quizzes are extremely engaging and shareable. Here's an example: a famous quiz from Buzzfeed "What City Should You Actually Live In?" has been viewed more than 18 million times since it's been posted.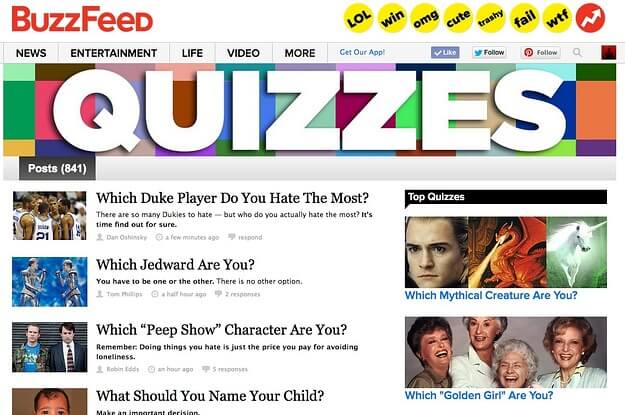 Polls. People are always enthusiastic about sharing their opinions. They want to be heard. And they have a sense of belonging as well. So, polls work because they help people express their opinions. They also don't take much time and provide instant gratification.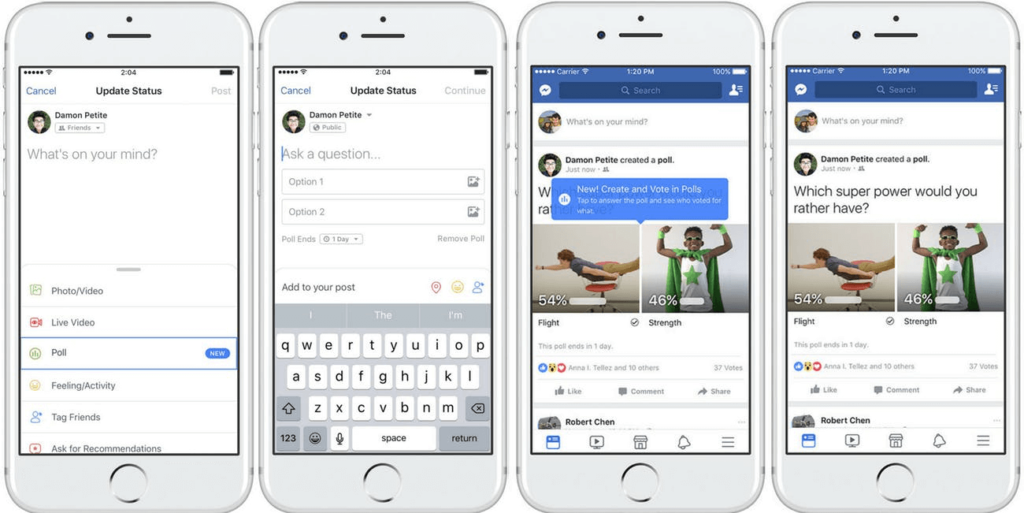 Webinars. This is a real opportunity to meet your fans in a more private environment. You can discuss your plans, visions, and missions with them. It's a space for brainstorming. You can also share the recorded webinars on your social platforms and encourage more people to sign-up and join the future webinars.
Live streams. In this type of interactive content, all your fans are also welcome to participate. It's usually an open discussion on a variety of topics. It can take the form of Q&A which audiences love. The key is to plan the livestream to showcase your work ethic and to address the viewers directly. 
Do you remember the Facebook live streams by Mark Zuckerberg in 2016? He's set the bar pretty high, streaming from the Facebook office with employees visible in the background. This conveys transparency. Zuckerberg was talking directly to his viewers, responding to their questions and concerns. The surprise cameo of Seinfeld was extra fun.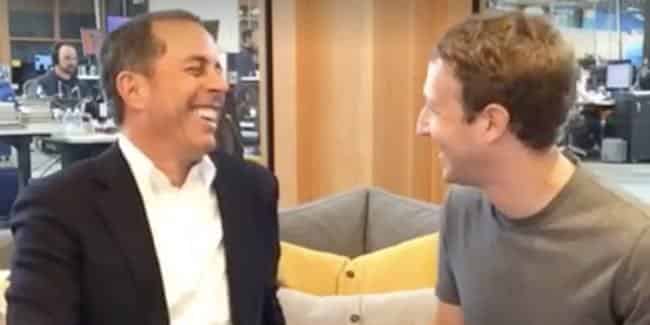 There's more to interactive content than meets the eye. So, it's important to consider developing a strategy to encourage viewers' interaction.
Emotion-Evoking Content
That's the type of content that goes viral. It elicits strong emotions, it's spontaneous, and it gets shared more out of a knee jerk reaction than rational thinking. In posts with a strong emotional undertone, users report that they felt the urge to share even before thinking about it. 
But what type of emotions prompt this sort of reaction? 
People share opinions to define themselves, entertain others, and stay connected. But mostly, it's because they feel an emotional connection. While everyone has their own triggers, excitement can be the underlying reason. So, it's unsurprising that positive media and content are shared more than the negative. The sentiments of happiness, the feeling of awe and hope inspire the most excitement, hence more action. 
Some negative emotions, such as anxiety and anger, also provoke us. When people encounter negative content, i.e. something that causes anxiety. They share that content because they want other people to share this angst with them. By doing so, they create a community around them, alleviating the effects on each individual in this community so they can feel more powerful. 
One tricky tactic — that will bump up those shared numbers — is trying to create content that mixes positive and negative emotions. Always' campaign #LikeAGirl provoked both positive and negative emotions. On one hand, being "like a girl" was portrayed as an insult and that girls were limited in abilities. However, on the other hand, the inspiring and uplifting responses from girls at the end of the video made the overall message really quite positive. The video has 35 million views and counting.
User-Generated Content
User-generated content (UGC) refers to the unpaid posts, images, videos produced and shared by the users and fans of a brand. It's genuine and trustworthy. People may not trust marketers but they can readily trust their peers. In this type of content, the audience becomes both marketers and consumers.
Nowadays, brands and businesses realize the need of their customers to express themselves and be heard more than ever. Some brands share content that is made by their fans. Getting recognition and attention encourages users to share this victory with the world. Nothing inspires loyalty in customers quite like than the feeling that they matter.  
Coca-Cola was able to increase its market share by 4% and Facebook traffic by more than 800% by this simple but effective strategy. #ShareaCoke was a campaign that relied heavily on user-generated content. They encouraged people to share a bottle of Coke with friends and strangers. Fans could take selfies of those moments and share them on social media. Hundreds of thousands of pictures were shared. There were millions of likes, comments, shares, retweets, and impressions. This campaign added value to the already well-known beverage manufacturer.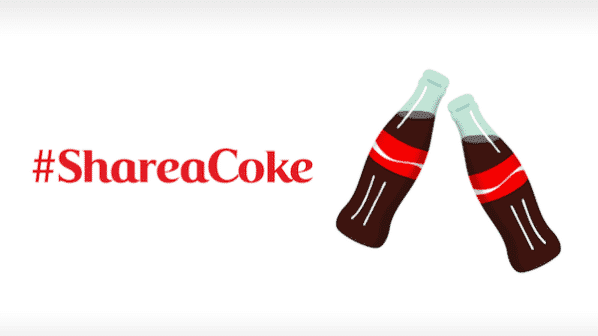 Virtual Reality (VR) Content
VR is a technology that uses computers to generate a simulated environment. It could be similar to the real world or different from it. Users are immersed in this new reality and can interact with it. For them, it feels like they're physically and mentally there.
With the introduction of VR, some sources suggested that it's just a fad and that it won't be able to sustain the initial interest. Time shows how horribly, horribly wrong they truly were. VR isn't going anywhere but forward. Big companies are already investing in VR to make it happen, like Facebook with its Oculus, Microsoft with HoloLens, and Google with its GoogleGlass and Daydream.
VR in social media can go a few different directions. Some companies work on creating social VR that will allow us to take social media into the virtual space, like a chatroom but with face-to-face interaction. Or shall we say avatar-to-avatar?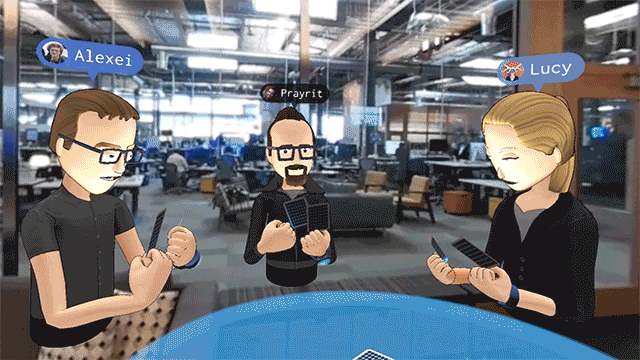 Another way to apply VR in social media is making the platforms virtually available. Just imagine putting on a VR headpiece, scrolling your social media feed, and interacting with the multi-dimensional content.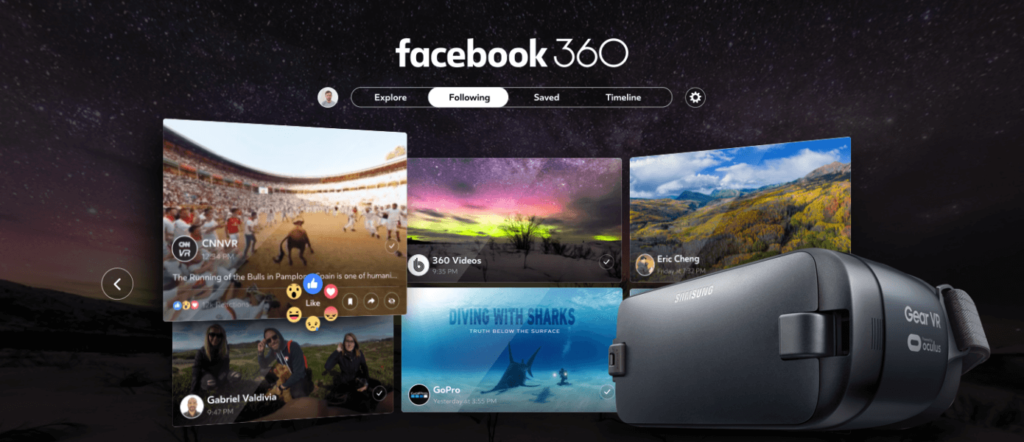 But the most readily available application for us yet is 3D animation, filters, and 360 videos. Snapchat and Facebook have tools for creating this type of content. There's also Quill that allows creating VR that works with Oculus Rift. Try adding little 3D animations to your videos or stories, or even create your own filter for followers to enjoy.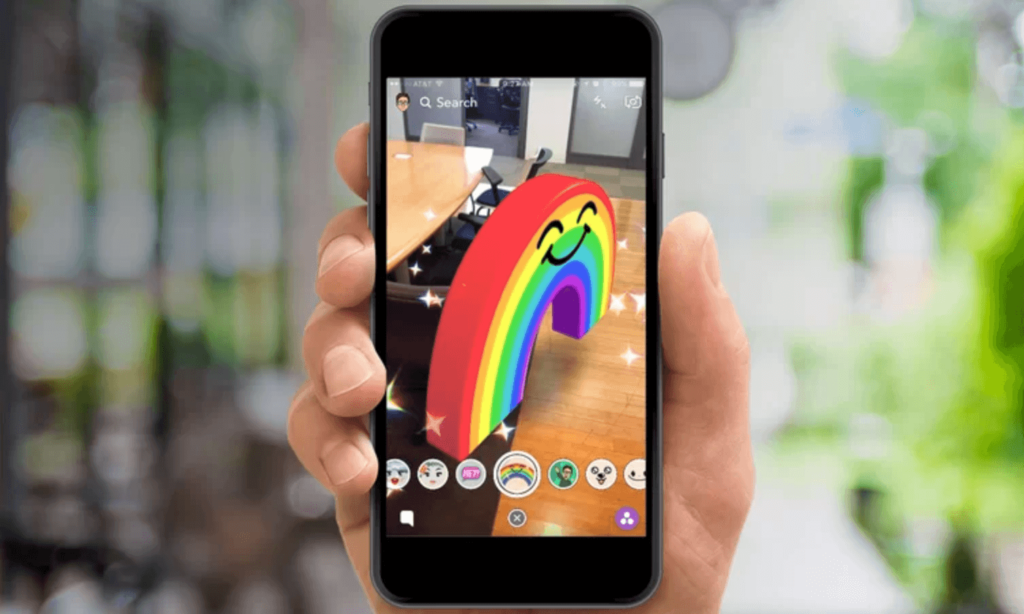 Explore Hot Tools for Your Social Media Content
A good start can be Rebrandly's link shortener that allows you to create branded short URLs and manage them. This is useful for sharing on social media to make the posts more concise. You can customize analytics to track the traffic you get through the branded links. You can also route the traffic to specific web or mobile applications based on their demographics and other factors.
If you need inspiration or help in creating content for your social media, try PromoRepublic's content services. PromoRepublic offers a Content Bundle with numerous designs that you can edit and reuse. For a full-service subscription, they will produce custom created posts for you, help improve engagement on your profile and provide you with monthly reports of the outcomes.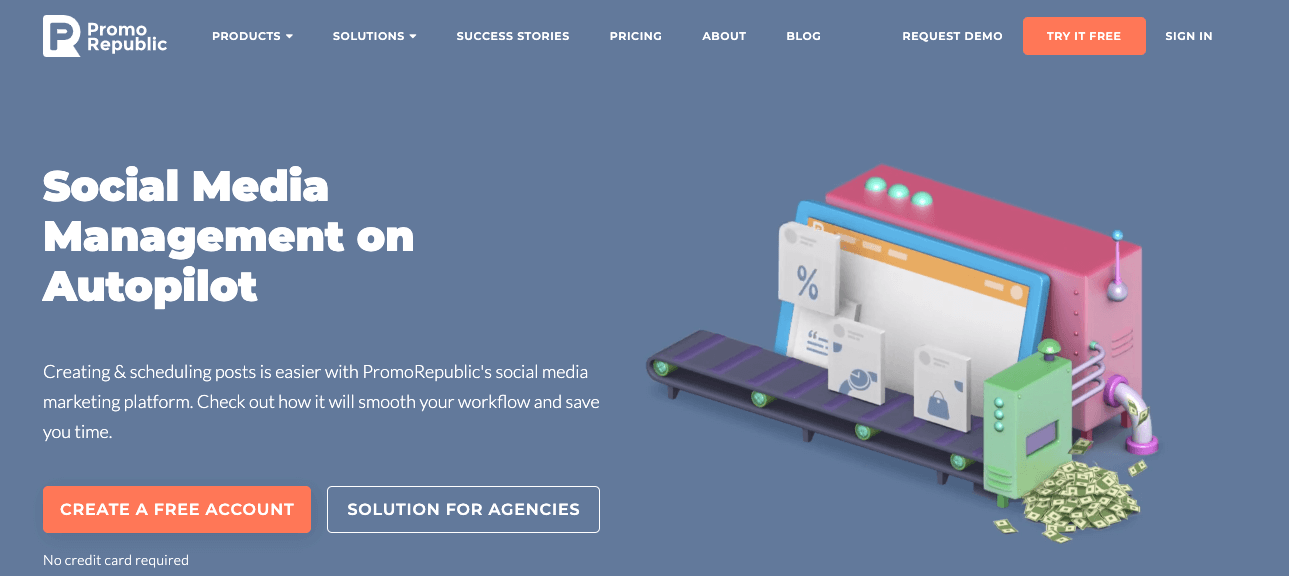 If you intend to host webinars, Zoom is the tool for you. It allows you to provide social media users with high-quality interactive content, share it to Facebook Live and YouTube, and get analytics about attendees and engagement. Plus, you can get transcripts auto-generated from the event to reach a wider audience.
And here are a few other tools that can help you improve or enhance your content:
Canva

is a service for creating innovative designs. You can make engaging infographics and eye-catching images with easy-to-use templates and simple drop-down menus.

Wave.video

is an online video maker for creating quick and professional videos. It provides 300+ million stock videos and the ability to customize your videos to make eye-catching video campaigns. 

THETA+

is a VR creator and editor. Use it to create 360°images suitable to post on social media platforms e.g. Instagram with minimal effort. It also has some video editing and animation functionality.
Wrap Up
On social media, the goal is to produce high-quality content that will get many likes, comments, shares, and followers for your account. So, you need to engage with the audience in all the possible ways.
Infographics can be useful for increasing your brand awareness. Interactive content promises more sharing and discussion. Posts that evoke emotions can make you go viral. User-generated content helps your fans be immersed in your brand. Finally, you shouldn't underestimate the effects of VR on social media and marketing. It's the future so make sure not to miss out.
About the author: Ann Pyshna is a PR and Outreach Specialist at PromoRepublic. Ann is keen on social media marketing and building strong relationships with media. She is always happy to share valuable tips on SMM with marketers and entrepreneurs.