Why You Can't Ignore Videos If You Run a Digital Marketing Agency in 2020: Real Examples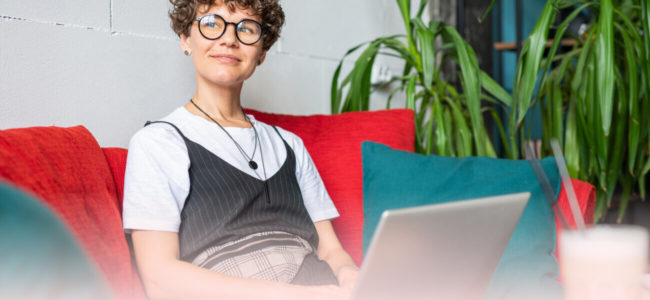 Digital marketing agencies have to acquire the latest and most effective techniques available on the market to stay in the game. These days, hardly any marketing professional can doubt that videos are a crucial component of success in almost any marketing channel. Videos are likely to make people 'stop and stare' whether they are checking a new website, reading a new blog post, scrolling social media feed, looking through their email inbox, etc. For marketers, it means more engagement and sales. But how do you actually add videos to your offering or use them to get new clients?   
Keep on reading to get inspiration from Knowlton, IMPACT, Get Noticed with Video, and Ryan Riel Media.
Sense of humor in videos helps your agency get new clients
Many companies in both B2B and B2C are afraid to use a sense of humor and seem absurd, which can equal being unprofessional. But that's not the case. If you can make people laugh before you speak about your offering, you create a perfect atmosphere to perceive your information. See below the very talented execution of this method by Knowlton.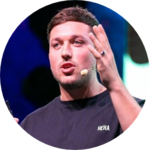 Dan Knowlton
Co-Founder of Knowlton

dknowlton1
We're currently having a lot of success with the Marketing-related sketches we are publishing on LinkedIn. We directly generate 5 – 10 Zoom calls per video from brands who have said they are getting in touch because of the video and we're currently converting 38%.
We actually produced a video which breaks down the strategy behind why and how these are so successful (see below).
---
Videos to build a perfect automated pre-sale process
We don't claim that videos can replace the human touch. People still enjoy working with people, and having a talented sales manager is a must. Although, when you aim to scale your or your clients' business, you should consider including videos that professionally showcase your product in your sales funnel. William Schultz from IMPACT explained how they managed to build a very effective and optimized pre-sale process with video.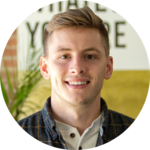 William Schultz
Lead Video Sales/Marketing Consultant at IMPACT

William Schultz
At IMPACT, we train businesses to become completely self-sufficient at nurturing more qualified leads through inbound sales & marketing video practices. Essentially, we train businesses on how to obsess over their customers' questions and deliver information in an unbiased, trust-building way. 
Part of our training involves mapping our client's sales process, identifying "anchor points" – stages that occur in every single sales process – and then creating video content to be used before (or after) each of those touchpoints to ensure that the anchor point is as successful as possible.
As an example, I worked with a client that provides residential and commercial building foundation repair. There is a point in their sales process where their salesperson has an on-site walkthrough. We identified that, on average, 80% of the questions that are asked by their lead during that on-site walkthrough are exactly the same.
These questions often give the lead information that makes them realize that they are not prepared to sign a contract for services that day, either because they do not have the necessary information, or because they now realize that they're not a qualified client for the company. The result of this to the salesperson is wasted time on-site, which may require either a second visit or a disqualified client altogether.
Either way, they used to spend most of their time during their walkthroughs repeating themselves, over and over again.
We helped them to make the perfect pre-walkthrough "80% Video" (which is a video that prepares a lead for an upcoming anchor point by telling them what they should have prepared, what they should expect from the salesperson, and the answers to the most commonly asked questions). 
This 6-minute video was sent to the lead via email right after booking a walkthrough online, and it was required to be watched before the salesperson would come on-site. 
What did this do for the foundation repair company? Walkthrough conversions improved by 180% over the next month. Disqualified leads canceled their on-site walkthrough before the salesperson ever came on-site.
Ultimately, everyone's time was used more effectively, and everyone was happier with the sales experience.
We identified five more "anchor points" in which to implement video into their sales process, and their team is ecstatic about the evergreen results from sales videos.
---
Live streaming as a perfect tool to build your expert reputation
Everyone sees that Live Streaming is soaring, and it happens for a reason. While being at any place on Earth, you can have a pleasant conversation with your audience, speaking about how you can solve their problems better than your rivals. Tanya Smith from the Get Noticed with Video shared her story about how she used Live Streaming to grow her business before this technique became so popular.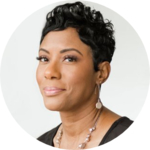 Tanya Smith
Founder of Get Noticed with Video

GetNoticedVideo
My most outstanding video marketing strategy is not grounded in just a single campaign. For me, the wins I've had with video this past year were magnified by how I've built intention, engagement and invitation into my weekly Live Stream show by using videos made with Wave.video to promote what's coming up.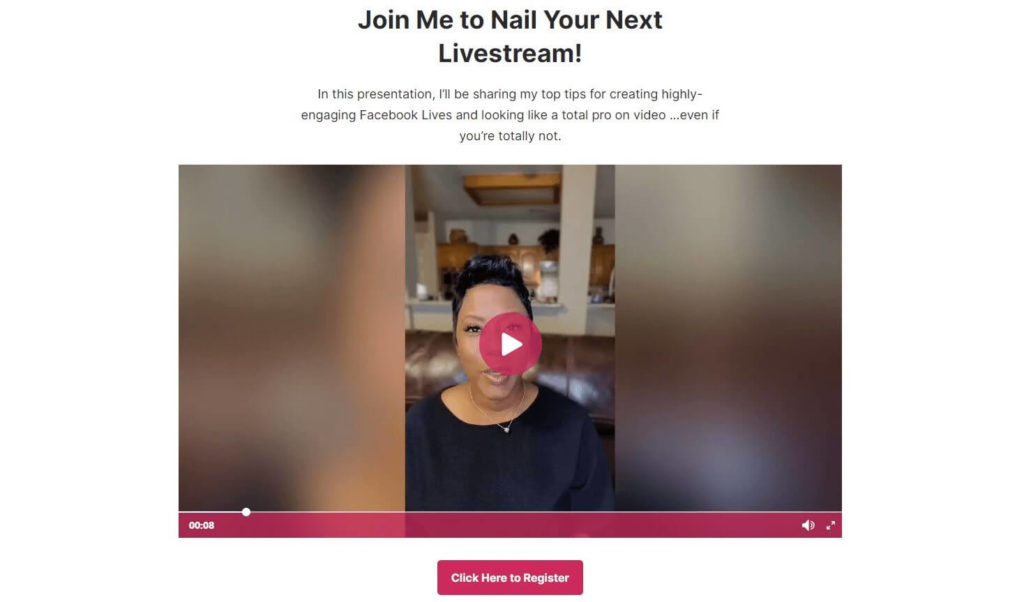 Example of a promotional video landing page created by Tanya Smith
When I first began doing a weekly Facebook Live early 2019, my goal was to build up a tolerance for being on-camera and to reinvigorate my Facebook Page. At the time, the page had become incredibly stagnant. Although I constantly churned out social media posts, I was stuck at under 1k fans and didn't have the budget to spend on massive advertising campaigns with a 'hope' that they may convert lurkers into leads.
I committed to doing a live stream at least once a week. Things got off to a slow start, but I realized I had to do better inviting people to attend. I decided to use video in my front-end process, so I began to include an animated GIF in my emails along with using the word [Video] in my subject line. This increased my email open rate and the likelihood of an audience showing up!
Wave.video made my video email engagement even easier when the new 'email campaign' feature was introduced and it's now become an essential part of my Live Stream show production. I have since grown my page to over 2200 followers. The power of video is a force to be reckoned with!
---
Changing the perceptions of a country through video marketing
Imagine changing the global perceptions of an entire nation through video marketing. Seems like an ambitious goal, doesn't it? Well, in this case, this very ambitious goal was made a reality. Ryan Riel, the founder of Ryan Riel Media and The Opposite Travellers in partnership with CPIC – a privately-owned real estate investment firm – began a 3-year video marketing campaign to change the global perceptions of a very misunderstood country. This country was Pakistan and the project was entitled Changing Perceptions.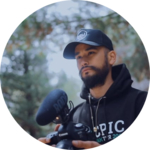 Ryan Riel
The Founder of Ryan Riel Media

Ryan Riel
Often misrepresented by the western media as an unsafe country riddle with corruption and terrorism, Pakistan is not often at the top of many peoples' travel bucket-lists. The ultimate goal of the Changing Perceptions initiative was to promote the true beauty and wonder of Pakistan. The initiative brought together both international as well as local Pakistani social media influencers and took them across the country on a tour of Pakistan. Together with the group of other international social media influencers I experienced the country first-hand and documented these experiences through travel vlogs on YouTube. CPIC also commissioned a series of short films, also published on YouTube to further bolster the cause.
The initial tour, being so successful, led to two other subsequent campaigns that were later named 'Changing Perceptions 2' and 'Changing Perceptions 3'. Since the inception and later implementation of the Changing Perceptions initiative in 2018, the 3-year long campaign has garnered millions and millions of views and as a result, has changed countless perceptions of Pakistan not only through views of the videos, but also the large media coverage.
Since then, Pakistan was named amongst 'The 10 Coolest Places to Go in 2019' by Forbes and was proclaimed as 'The Best Holiday Destination for 2020' by Condé Nast Traveller. The Pakistani government has also made steps to increase tourism to the country by improving its processes and introducing new initiatives like its new-fangled eVisa application process. Pakistan is now at the top of not only adventure travellers and backpackers, but also luxury travellers. The perception of the country has made a well-deserved and significant shift for the better largely due to the video marketing campaign Changing Perceptions.
---
Over to you
Have your agency experimented with videos yet? Send us your example of a video marketing campaign that impressed you with numbers at marketing@wave.video, and we'd be happy to share it with our community!