35 Best Places to Find Free Stock Photos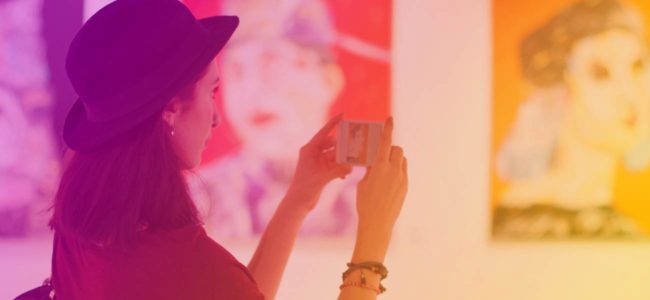 Why are images so powerful?
The human brain engages and remembers photos much faster and easier than it does text.
So it's no surprise that many publishers are turning to photography to make sure their message reaches their audience. That being said, this can be a difficult avenue to pursue if you don't know where to look.
The most common places to find stock photos are websites like Shutterstock and iStockPhoto, both of which are paid. For many startups and small businesses, this just isn't an option. But don't give up, because great quality photos are available for you, and for free!
We've rounded up a list of the best websites to get quality free stock photos. These photos are guaranteed to make your website and content stand out from the crowd.
Why Use Free Stock Photos?
Let's be honest: stock photos are probably not the most exciting thing in the world. When we hear people mention a "stock picture", we probably imagine something like this…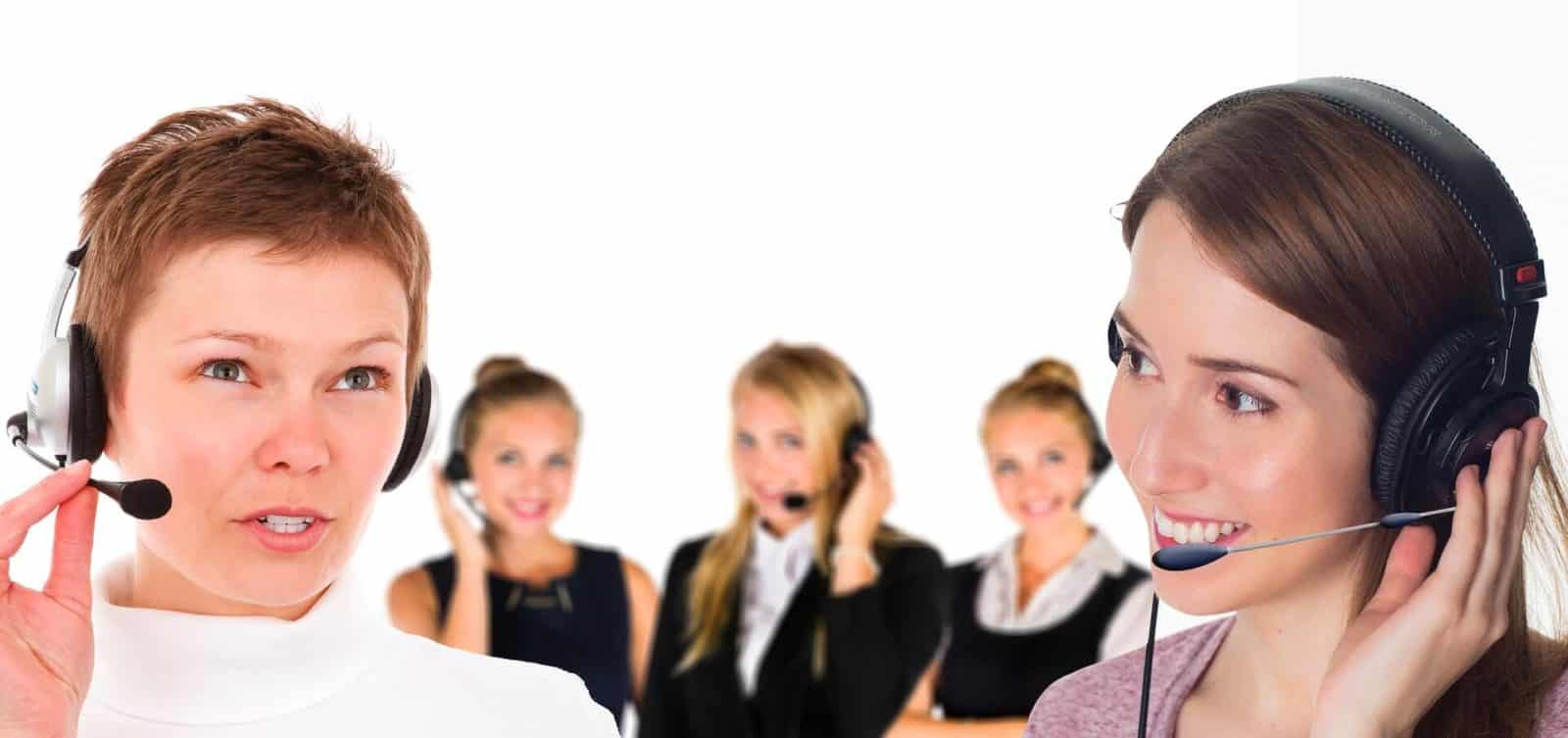 I.e., a group of people in an unnatural pose, looking anything but real.
However, when selected and used properly, stock photos can brighten up your website, blog, or social media channels. Here are just a few reasons why you might want to go with stock images:
Using free stock photos is cheaper than taking your own. To get a picture of a decent quality that would be good enough to be used on your website or blog, you might need to purchase the whole camera setup, work with light, get a photographer… you name it. Stock images are there and ready for you to download.
Stock photos might come in handy when you want to write about the places you can't visit yourself. Like, it might be pretty difficult for most of us to climb Mount Everest or sail to Antarctica. And yet, with free stock images, these places are right at your fingertips.
Stock photos can help you create "a mood" for your blog post or website. Even if a picture doesn't make a lot of sense, it will help to convey the idea better.
This stock image is put here solely for the purpose of creating a nice travel atmosphere.
It's easy to set up a color scheme with stock photos. When posting on social or working on a blog post, free stock images can help you create a perfect color scheme that will be aligned with your brand. It might be more difficult to do so if you try to take all the pictures yourself.
Royalty-Free Stock Photos
When it comes to using free stock photos, it's important to keep the licensing in mind. Naturally, you can't just use any picture out there for your marketing needs. But even if an image has been labeled as "for public use", there are still some rules and regulations you might want to keep in mind.
If you download royalty-free stock photos, you can use them as many times as you want, for just about any purpose. The content is considered yours after download; you won't have to pay royalties to the original creator.
The downside of using royalty-free images is that anybody can download and reuse the image. So, companies around the globe might end up posting the same picture as you are.
Then, there's also a Creative Commons license to take into consideration. Basically, is a type of copyright license that allows a piece of content to be distributed freely. Head over to this article to learn more about it.
I collected a list of websites where you can download royalty-free stock photos. To show the quality of the pictures, I entered the same search term "blue" on all the websites, to see what the results are going to be like.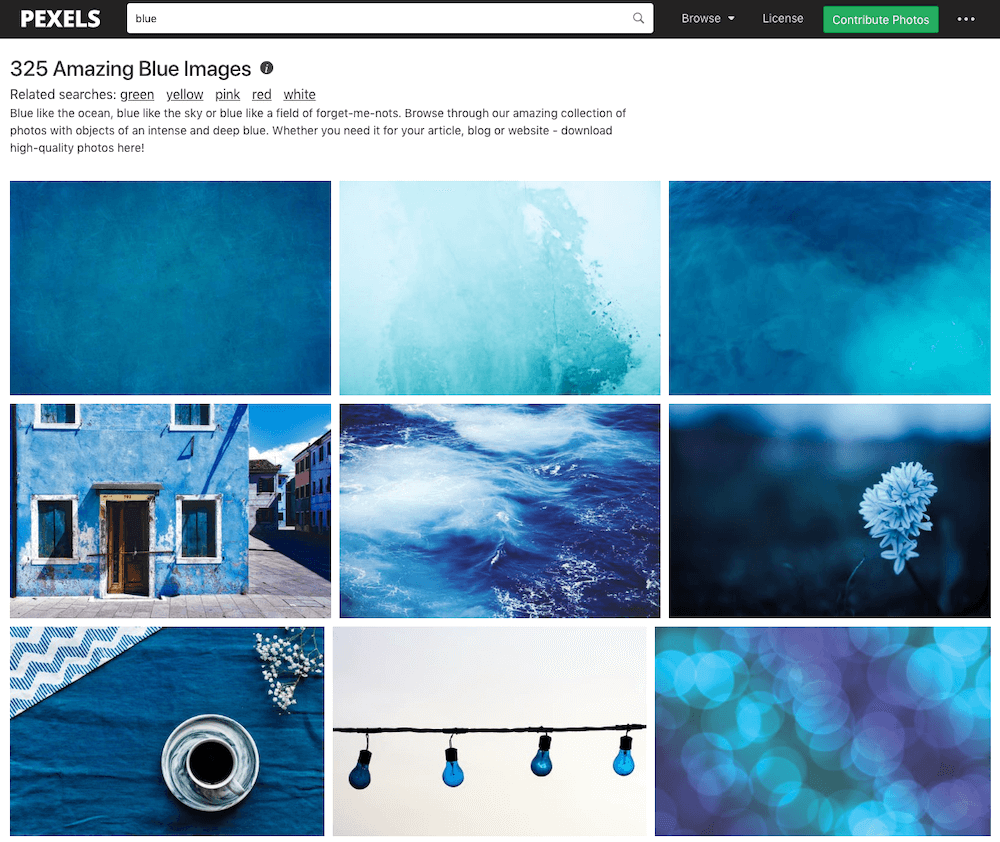 Licensing: Creative Commons Zero (CC0) license
Pexels has tons of quality free images that are licensed under the Creative Commons Zero (CC0) license. This means you can use them for commercial or non-commercial use, you're not required to give credit to the photographer, and you can edit the photos any way you like.
Pexels also syncs pictures from other providers like RawPixels. So chances are, you might encounter the same picture on different websites twice.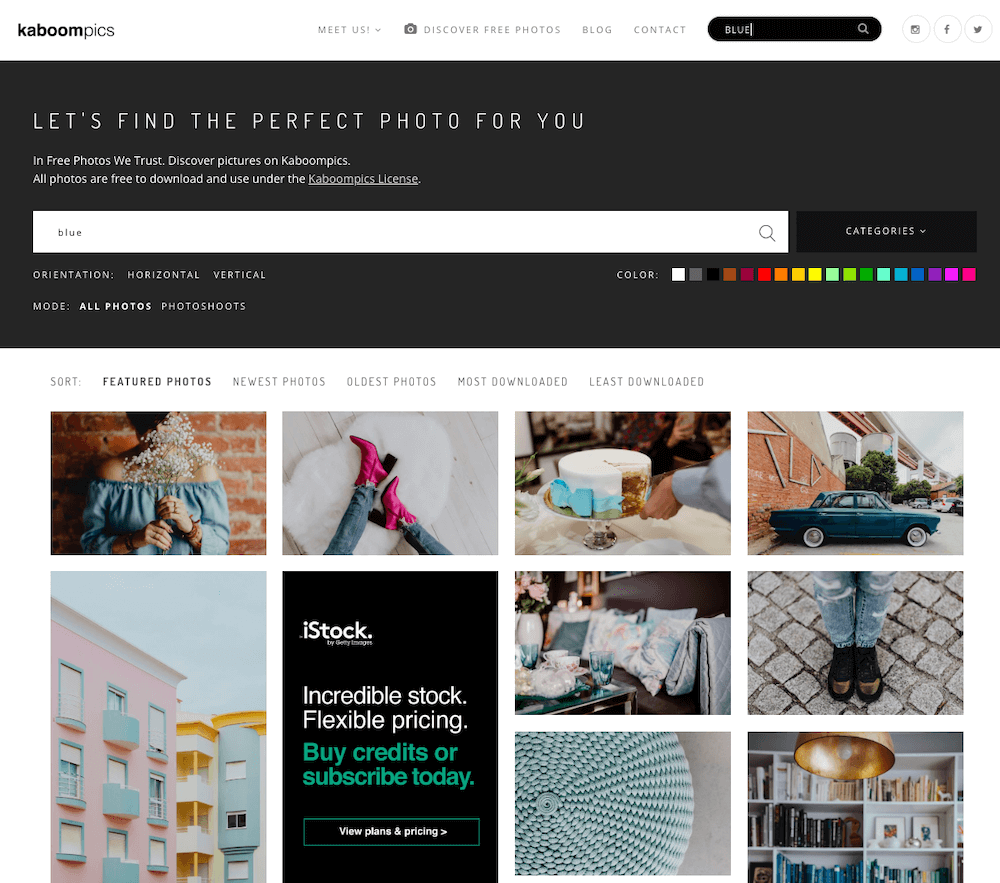 Licensing: Creative Commons Zero (CC0) license
KaboomPics is a little different from some of the other stock photos sites but in a refreshingly original way. Their photos are (in my opinion) some of the most stunning on the Internet and don't look "stocky" at all.
Besides, the website gives you a color palette for the photo. This can help you create a whole series of pictures that actually match. At the bottom of the screen, they list other images from the same category.
In addition, back on the homepage, you can search by collections, ie: the orange velvet couch collection, where you'll see all the photos listed from this photoshoot. The whole website has a professional, creative air. And just like the other sites, all their photos are free to use.
Licensing: Creative Commons Zero (CC0) license
Unlike some of the other websites who feature their most popular photos on their homepage, PicJumbo categorizes their photos and then shows several examples from each category on their site. The categories include popular free photos, best business stock photos, best people photos and more.
Their photos are free, but some do feature brands and trademarks that need to be respected by users.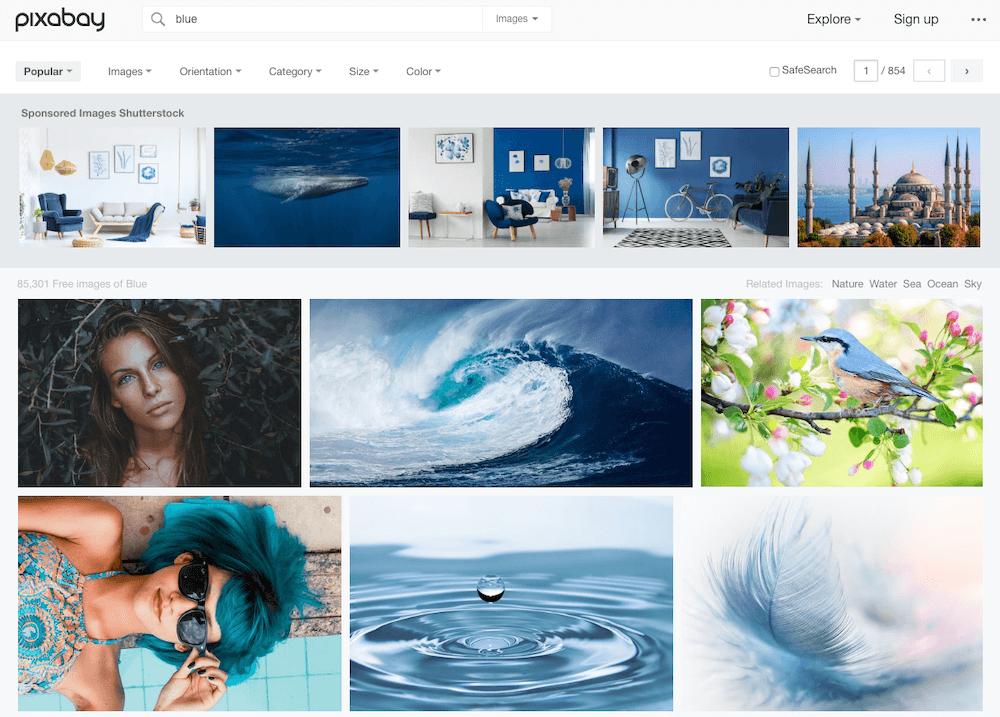 Licensing: Creative Commons Zero (CC0) license
Pixabay is also licensed under the CC0 license. Their products are free and easily searchable using the search bar on their homepage or by the categories listed at the bottom of their website. They differ in that they offer more than just photos- they also have videos, illustrations, vector graphics and more. They have 1.5 million images and one is just as beautiful as the next. The possibilities are endless with Pixabay.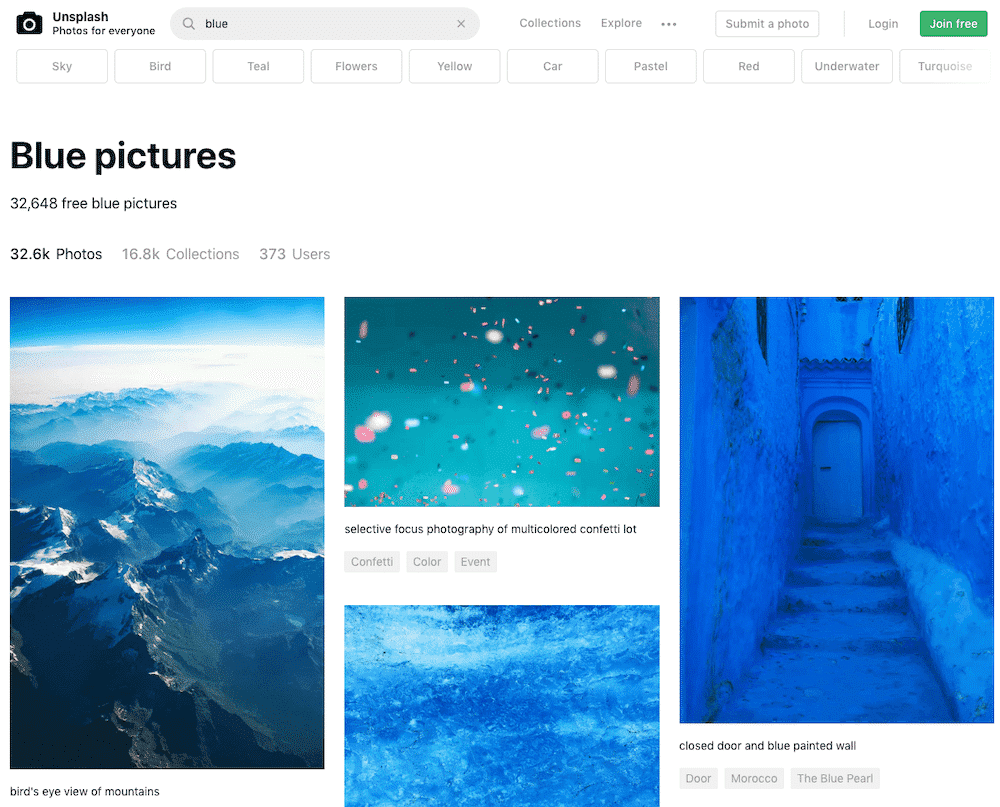 Licensing: unknown. But most likely, Creative Commons Zero (CC0) license
Unsplash is considered one of the best places on the Internet for free stock photos. Their team diligently combs through all their submissions to find the absolute best images to feature prominently on their homepage.
All their photos are high resolution and are also easily searchable using the search bar feature. You can also click the tab to see which photos are trending on any given day. Unsplash doesn't specifically name their license on their website, but they do make it clear that users are free to download, edit, and use their photos for any purpose and that while credit to the photographer is always appreciated, it's not required.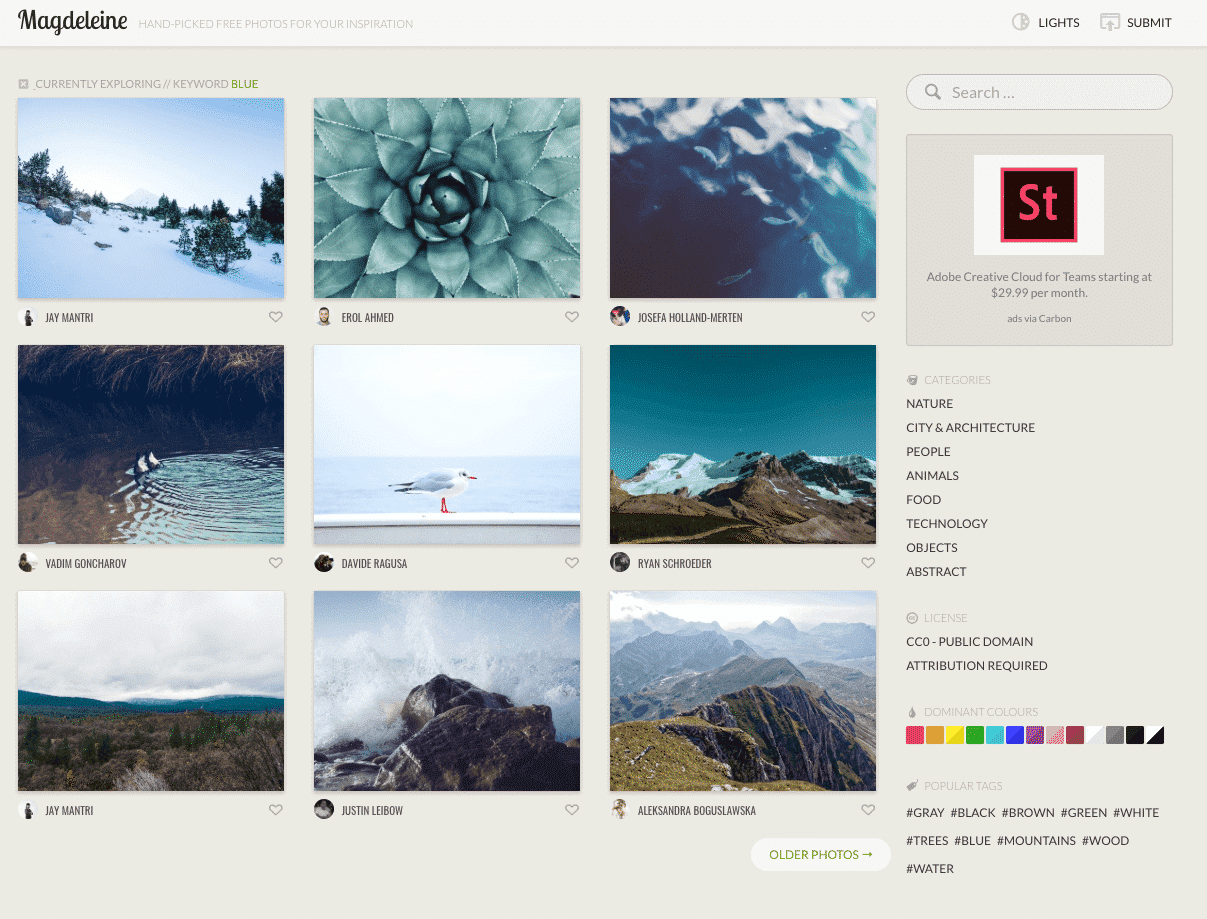 Licensing: CC0 or CC (check with every picture)
Magdeleine differs from other websites with free stock photos in the sense that you can also search by popular photo tags, or by a specific color palette. This makes it super easy if you know you're looking for a photo that will complement or blend with your brand's colors.
The pictures look nice and fresh. The collection is not as vast as that of Unsplash or some of the other stock image providers. Nevertheless, the pictures are unique and very "atmospheric".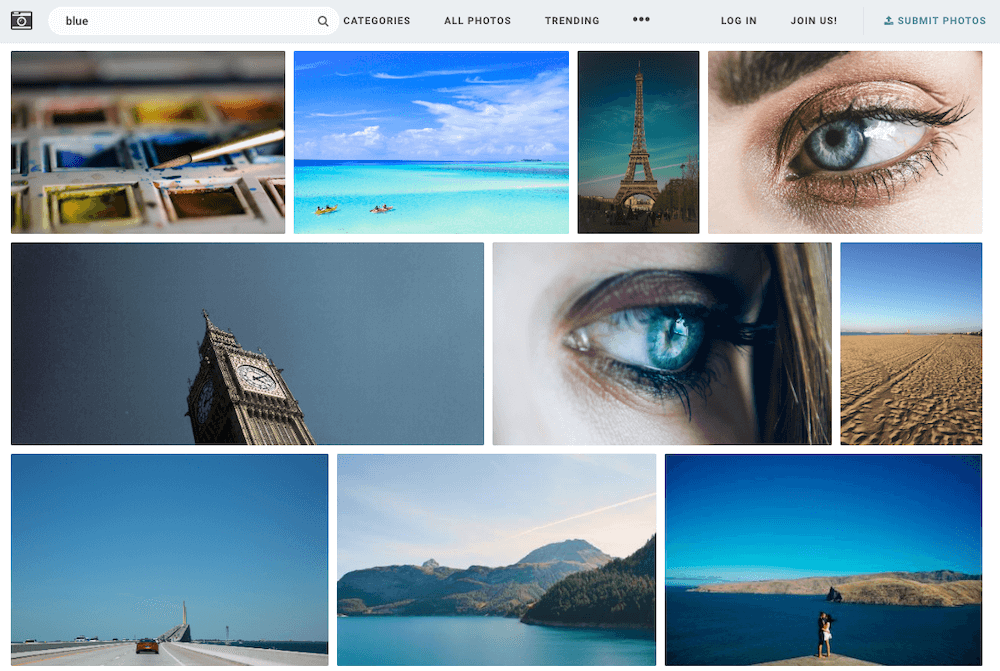 Licensing: Creative Commons CC0 license.
This site has a large inventory of really nice free stock photos and high-resolution images. They operate under the CC0 license so everything is free to use and edit. Hundreds of new photos are added weekly so you don't have to worry about their library getting stale.
They offer several different ways to search through their photos: by subject, description, date, what's trending, the number of views, downloads, and favorites. Their most recent photos are listed first on their homepage, and at the bottom of each photo, you can see how many people have looked at it, downloaded it, or tapped the heart icon to show they like it.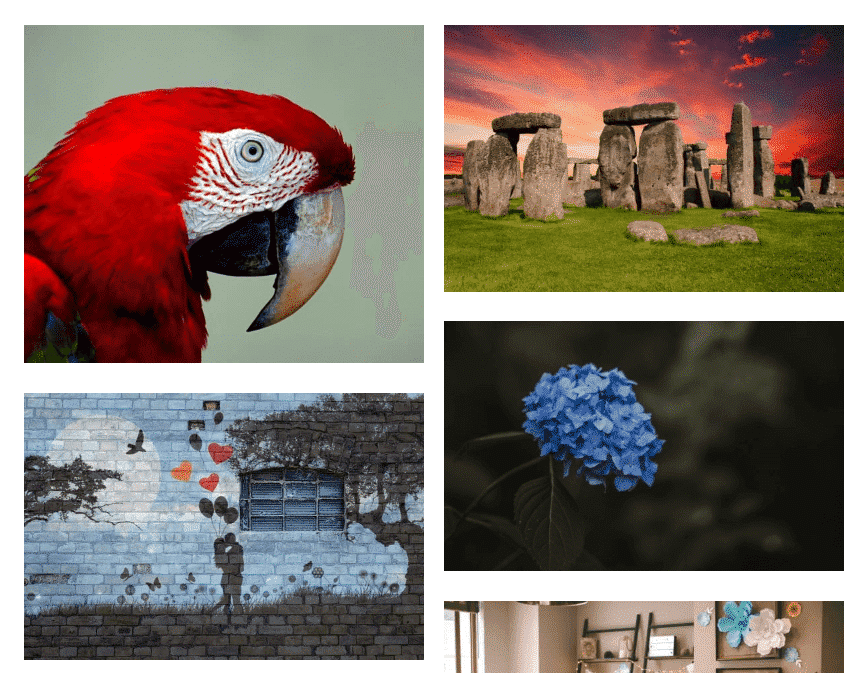 The search for "blue" returned anything but blue 🙁
Licensing: Creative Commons CC0 license.
Shutterography advertises 3 main categories of photos: artistic, whimsical, and vintage. You can search by category or simply type in your search.
I find the website somewhat limited in terms of the pictures they offer. Also, oftentimes, the search doesn't seem to return relevant results.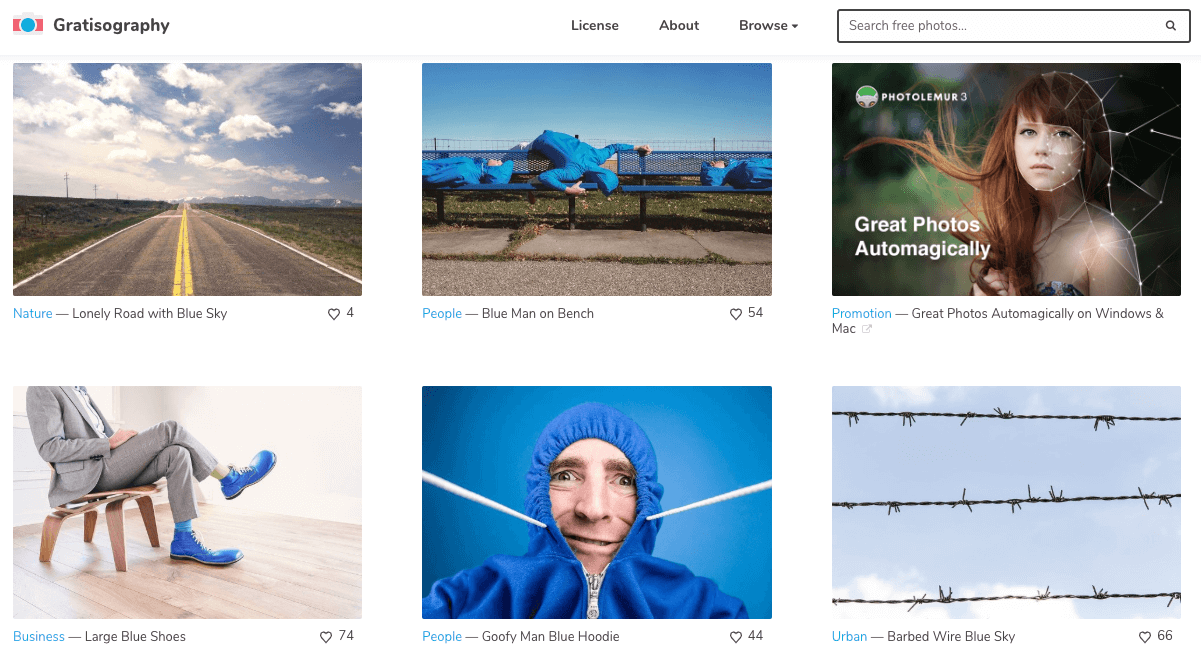 Licensing: Creative Commons CC0 license.
Gratisography's tagline perfectly describes their collection of stock photos: quirky, creative, and always free.  They don't have as much volume as some of the other sites, but what they do have is quality and definitely different! All their photos are free, but they operate under their own license which is a little different than the typical CC0.  This is definitely the site to come to if you're trying to think outside the box.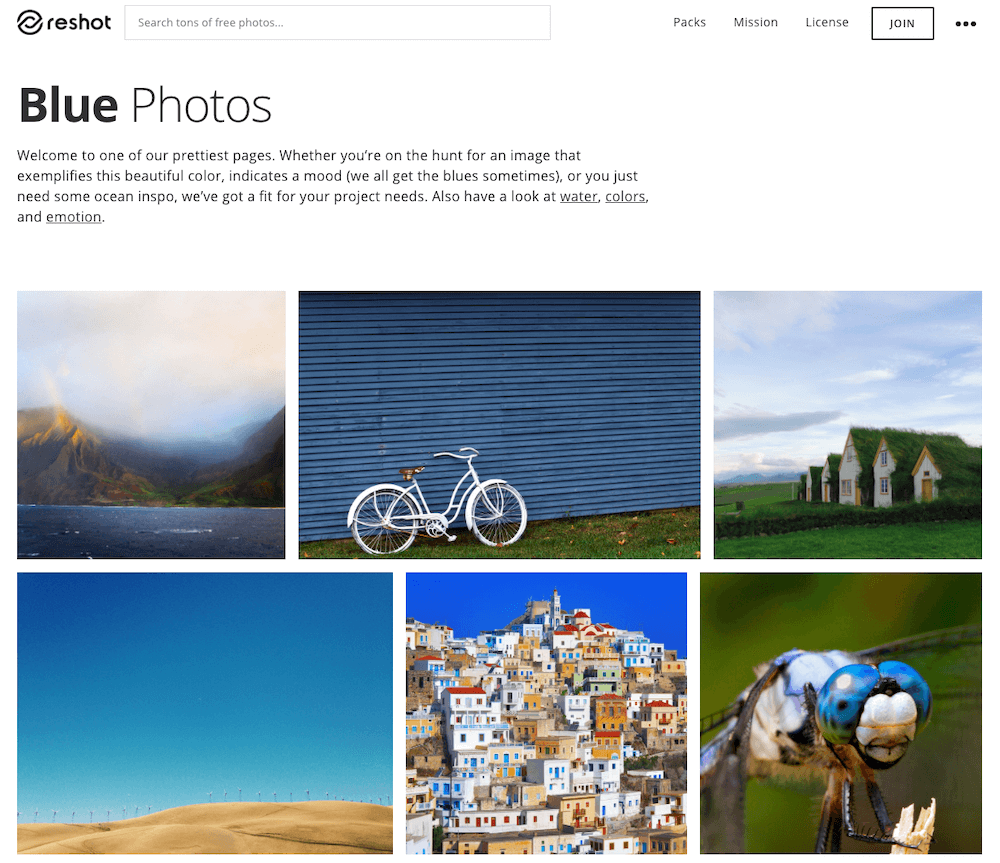 Licensing: Creative Commons CC0 license.
Reshot is more than just a website for free stock photos – it's a community. Their aim is to give new photographers a platform to showcase their work. Their homepage lists photos that are trending, but if you go one step further and click on "packs" in the upper right-hand corner, you'll see a variety of photo packs that are grouped according to the category.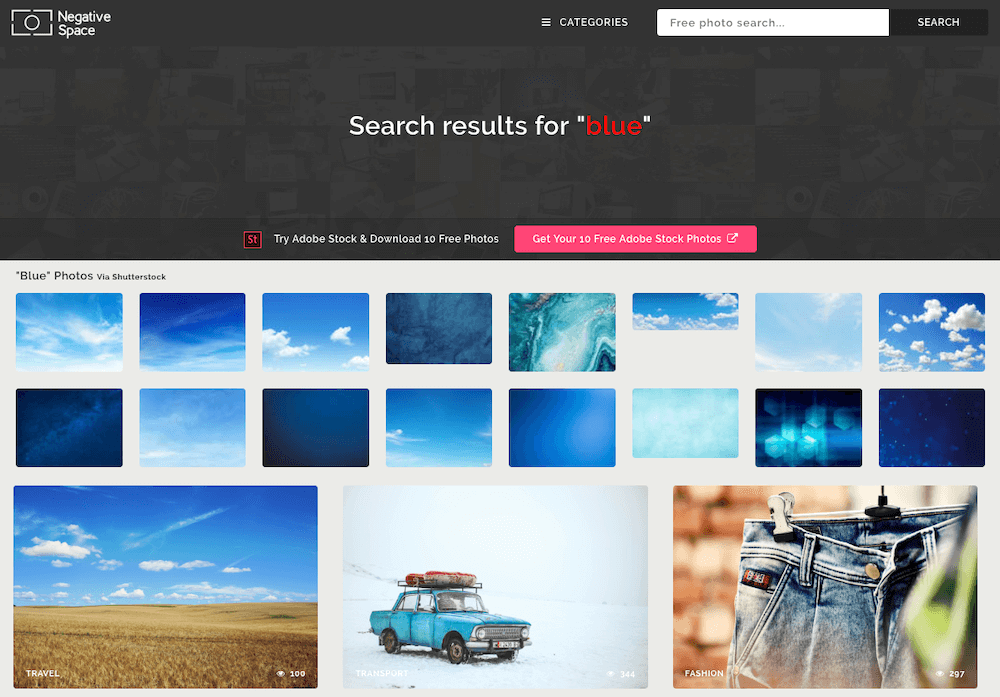 Licensing: Creative Commons CC0 license.
Negative space has a large stock of photos and they release more new ones every week. If you sign up with your email address you can get the new releases sent right to your inbox each week. Their photos are organized by categories and each photo has a subject tag on it. All photos are available under the CC0 license.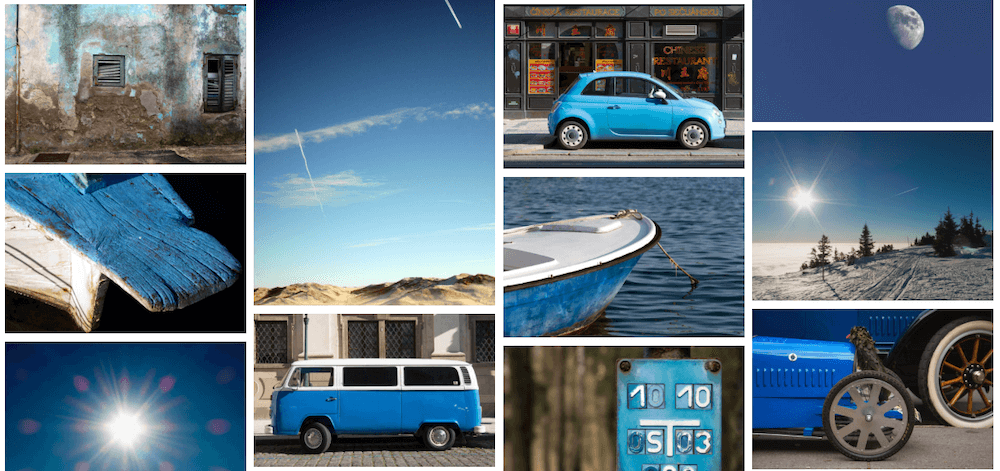 Licensing: Creative Commons CC0 license.
Martin Vorel both runs this site and takes all the pictures that are displayed on it. He operates under the CC0 license so all the photos are free and he doesn't require credit to be given to him. His free stock photos are vibrantly colored and would make an excellent addition to any publication.
You have the option to search through broad categories like "technology" and "travel", or he has photos tagged as specifically as "Croatia" and "houses". No matter what you're looking for, you won't regret starting here.
Licensing: Equalicense
Photos from this site are a mix of submissions and photos taken by in-house photographers. All the photos submitted by the in-house people are taken with a Canon DSLR camera or they are a high resolution (4000 dpi) Nikon scan of an original 35mm slide, so you know they're going to be good quality.
They boast that although their site contains a smaller collection of photos than some of the others, it's because they manipulate their photos in Photoshop to make sure they're as appealing as possible. They take the time to crop, color correct, and keyword each photo so that users get the best quality version.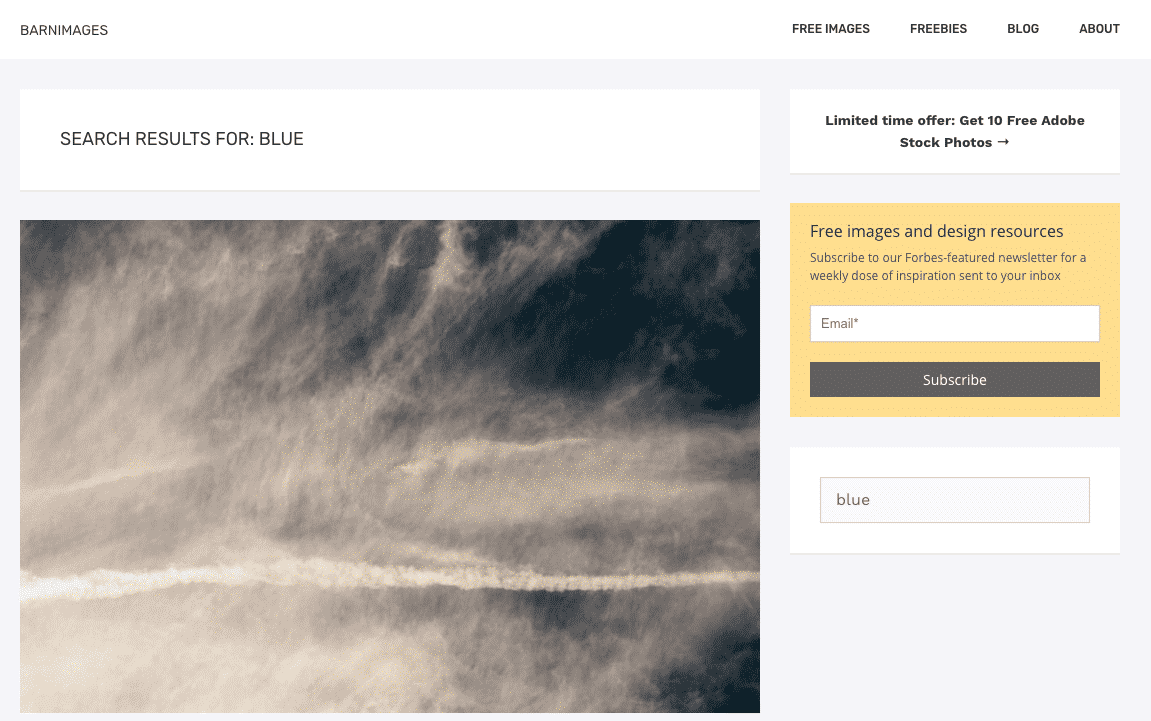 Licensing: images are not published under CC0 license, so the image copyright is still the property of its author.
Barnimages offers free high-resolution stock photos for commercial and personal use. Their website looks quite hip and stylish, with easy navigation and clear search results. You can also subscribe to their email and get a free pack of 50 stock pictures (which I wasn't too sure about, since they offer free stock photos anyway).
Polarfox offers free stock photos within different categories, like "female photographer", "Asian architecture", etc. However, the stock seemed somewhat limited.
Burst is quite a cool website. One can search either type in a search term or browse pre-defined categories.
StockVault is a rather huge resource of free pictures. They are organized in categories, so it's quite easy to navigate. It's also possible to simply search for whatever picture one might need.
When it comes to licensing, there are different licensing options that apply to different images. So, it's best to check with every image.
Morguefile is a collection of free photos as well as some paid ones like Getty Images, Shutterstock, and Adobe Stock. One of the cool features is that one can request an image, too.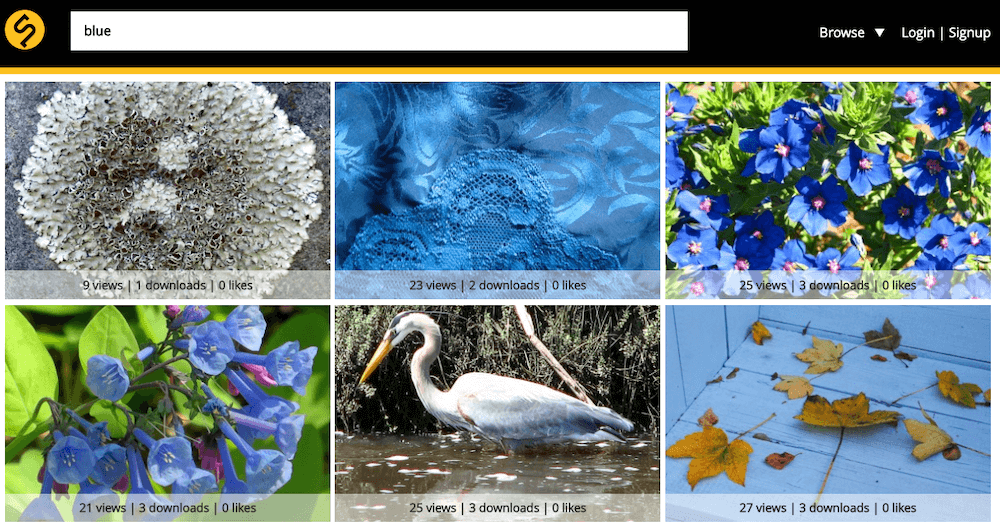 All Skitterphoto images come with a CC0 license, which is clearly stated right on the home page. For each photo, they also show the number of views, likes, and downloads. It comes in handy if you want to search for an image that hasn't been downloaded by too many people.
Free Stock Photos for Blogs
Startup Stock Photos is a little less artsy than some of the other sites, and a little more "stock photo-esque" if that's a thing. Picture a lot of photos of people in front of brick walls, on their phones, holding laptops, etc. This might be exactly what your company is looking for!
They advertise photos for startups, bloggers, publishers, websites, designers, and more. That being said, if you're looking for a romantic sunset or a closeup of a water droplet on a plant, this probably isn't the site for you. All photos are free and licensed under CC0.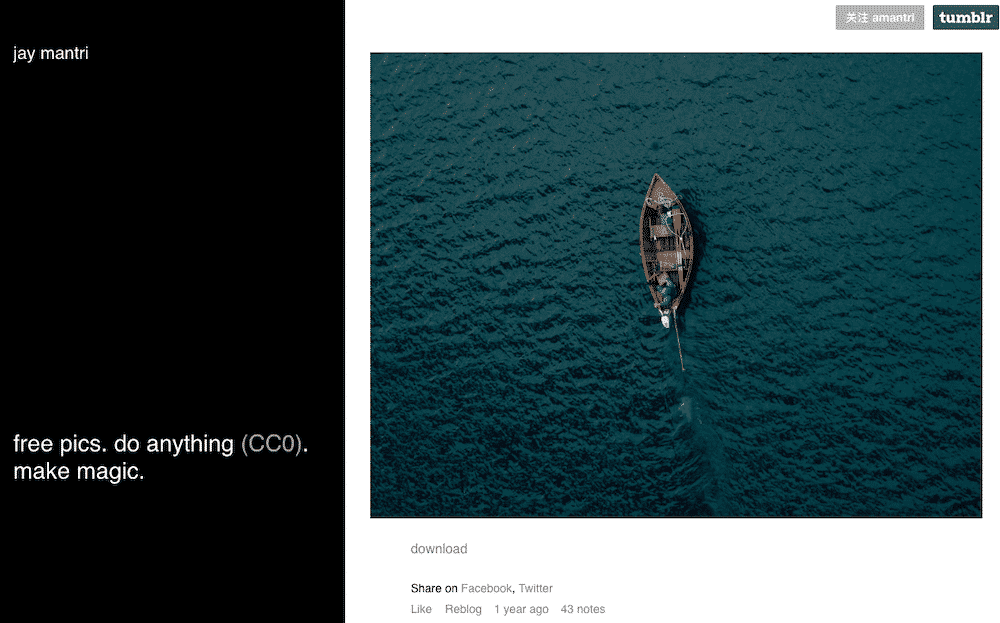 Seems like all Jay Mantri stock photos come from one person – Jay Mantri himself. This gives the images a unique personal touch that might be difficult to find on other websites.
At the same time, the collection might seem limited.
Another great resource to find free stock photos for blogs. It comes with a convenient filter that allows you to search by latest, the number of views, and downloads.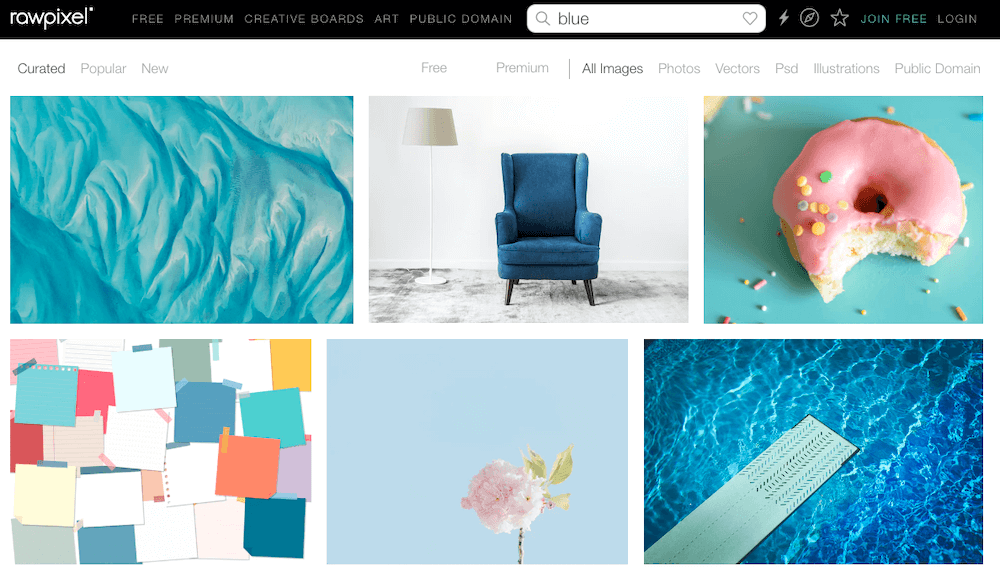 RawPixel offers a huge collection of high-quality images. The guys from this resource also actively submit their photos to Unsplash. So chances are, you might encounter the same image on different resources.
A nice website with some beautiful images. It also features popular hashtags, making it easy for you to search for THAT perfect picture.
I am a huge fan of plain, clean design. That's why Picography caught my eye. Some nice fonts, unique pictures and easy search options make this one of the best resources to find an image for your next blog post.
In addition to regular stock photos, this website also offers wallpapers. Of course, technically you can use ANY image you like as a wallpaper. However, these ones are supposed to look particularly good on your desktop and cheer you up when you are working on your next fabulous post.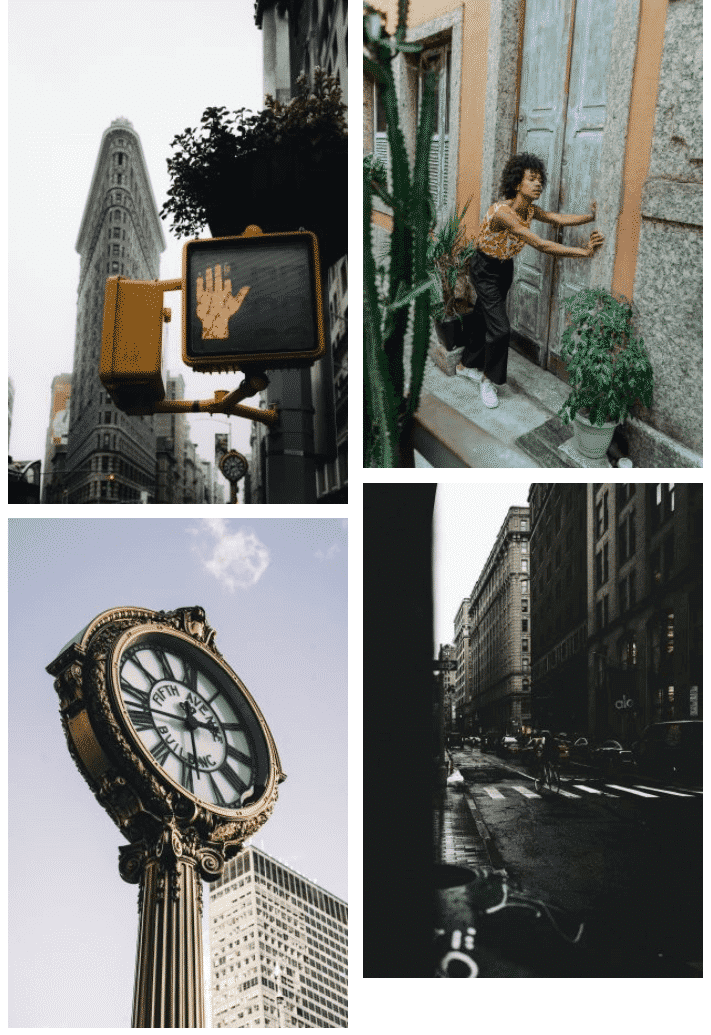 A very "instagramy" resource made by LEEROY Creative Agency in Montreal. All pictures look very nice and unconventional, making you believe they were actually shot by a friend and not a professional photographer. Highly recommended.
This resource reminds me of the time when Unsplash just started and was still a website that posted 10 free stock photos a day. For a free sign up, Little Visuals promises to send you 7 hi-res images right in your inbox. The pictures available on the website are also quite stunning.
If you write about history or are fond of the good ol' days, this resource is right for you. It offers some pictures of the older times, including old posters, etc. Quite a unique source of images.
Epicantus is run by a single person Daria; all images are taken by herself. It seems the website hasn't been updated for about a year. However, there are still some nice images that you can search through.
ShotStash claims to offer "unique stock photos" for your next project, be it a blog post or landing page. My search for "blue" turned out a little disappointing: the images looked too "stocky" to my liking. However, this is still a great resource to look at. Who knows, perhaps this is where you'll find your next perfect picture?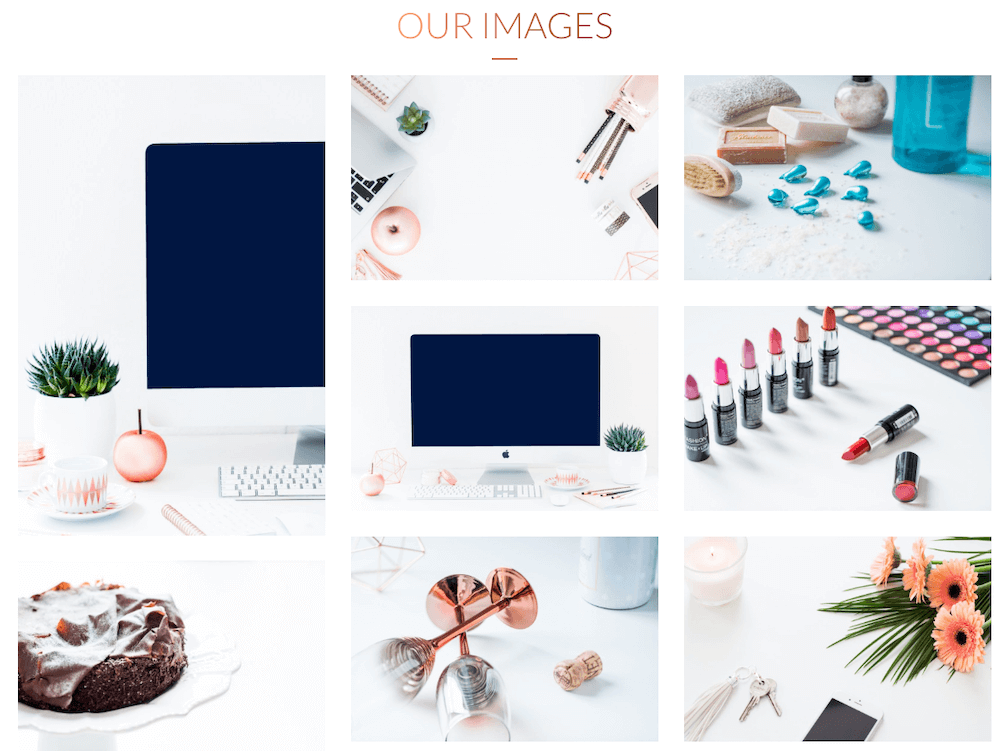 Do you write on the topics that are considered "feminine"? This website might be just right for you. It offers stock photos of "girly" stuff like a working place in pink hues, businesswomen, and nail polish.
If you write about traveling, this website might come in handy. It features pictures of different unique places around the globe — all free for you to download.
Free Stock Food Photos
Are you a food blogger or perhaps you create recipe videos? These websites offer stock photos of food specifically.
The name of the website speaks for itself. Find your next gorgeous food pictures here.
Another beautiful website that offers free pictures of food. They claim to have over 1,000 images available. So, there's definitely something to choose from.
Conclusion
Stock photos can be great as long as they're used the right way. Photos are great for adding a visually appealing element to your marketing campaign. If you're using these free sites, you don't even need to worry about adding a line to your budget.
Don't be afraid to modify the picture to suit your needs. That's one of the great things about the CC0 license: you're free to make all the modifications you want. This is a perfect opportunity to find some awesome pictures and then make them your own.
Do you know other great resources to find free stock images? Share in the comments below!