How to Make an IG Story: 10 Great Instagram Tools to Use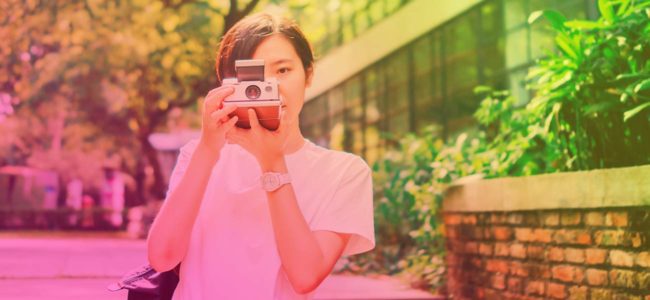 Instagram stories are a great place to publish content in order to drive engagement for your brand. Regardless of whether you post a photo or a video, it has the potential to reach hundreds of millions of people. This is a wonderful opportunity to improve your company's value if your story is done right.
10 great Instagram tools to use
There are many different ways to make an Instagram story, and even more Instagram tools out there to help you do it. You want to make sure your story is engaging yet professional, eye-catching but also simplistic and to the point. Here are 10 tools to help you make the most out of your Instagram stories.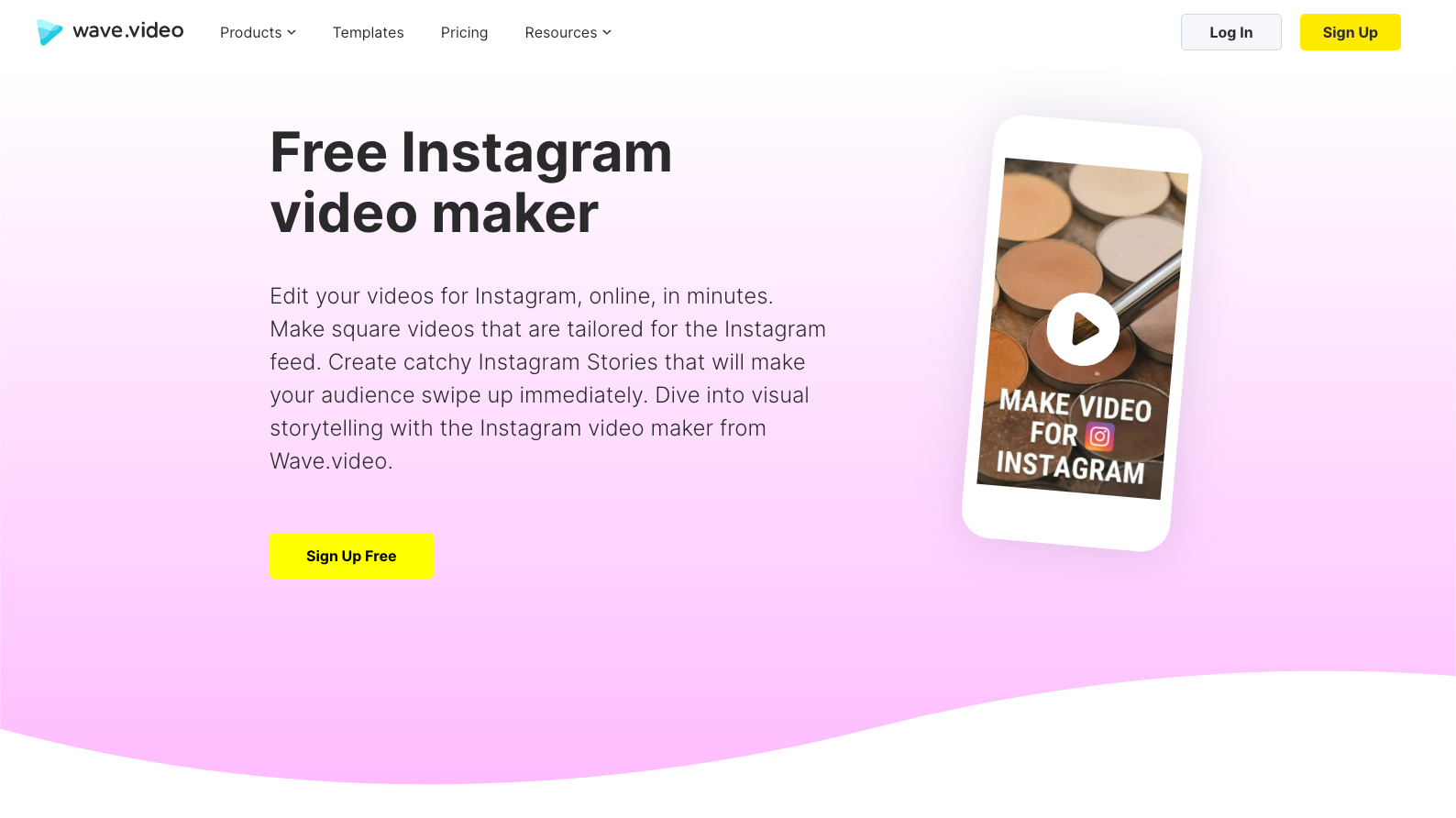 Wave.video is a web-based tool that is considered one of the best in the business for creating professional-looking videos. Wave.video has a free account which lets you create stories for free. Full functionality comes with a price tag ($39 a month for a subscription) but offers you a whole bunch of editing options in return.
Wave.video has Instagram Story templates built into their site so you don't have to worry about finding the right size. After you choose a template you can either upload a photo or video from your device or you can choose one of their numerous stock videos.
An example of an Instagram Story video created in Wave.video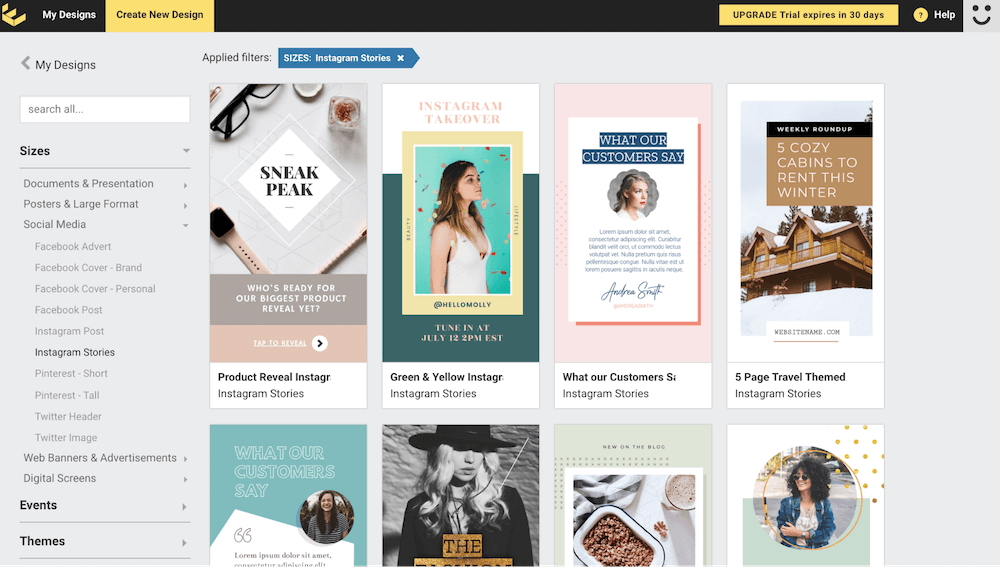 Easil is a web-based graphic design tool, not an app.
With Easil, the basic plan is free but there is also an option to pay $7.50 a month for a more advanced version.
There are tons of pre-designed templates to choose from, and if you go through the "sizes" menu you'll see ones designed specifically for Instagram stories. As an Instagram tool, it doesn't get much easier than that. Once you've selected a template, you also have the option to customize the font and size.
In addition, there are two options for adding photos: you can upload them from your computer, or else, Easil has a large library of stock photos that are free to use. When you're done creating your design, all you have to do is click the download button and decide if you want to download the file as a PNG or JPG.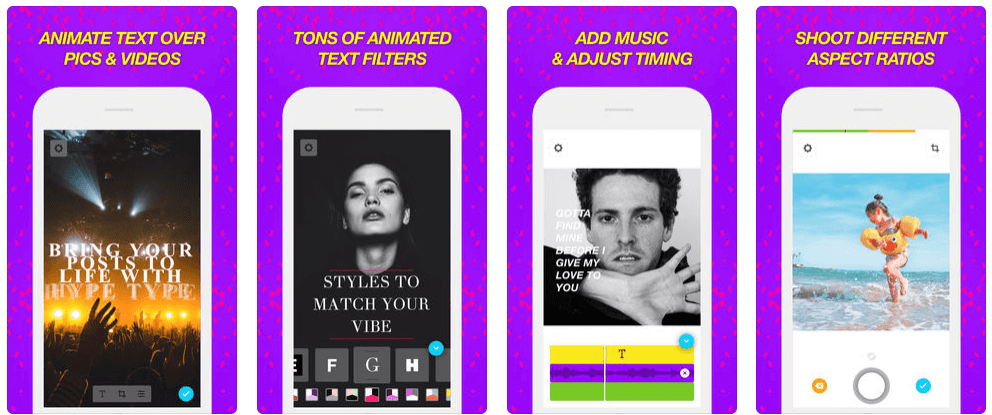 Hype Type is a free app for iOS or Android that allows you to add text overlays to your content. You have the option to either choose a photo or video from your camera roll or record a new video using the app. All you have to do to add text is double tap the screen, and Hype Type gives you the choice to either type the text you want or choose from their stockpile of pre-selected quotes.

After you've chosen your text, this Instagram tool allows you to play around with their huge selection of font styles and colors to make sure your story reflects the exact tone and style you're looking for.
If you want to take your story one step further, tap the music bar icon to add music to your project. You can search for a specific artist or song- there are hundreds to choose from within the app.
When you're finished all you have to do is click the blue check mark and the project will be automatically saved to your camera roll.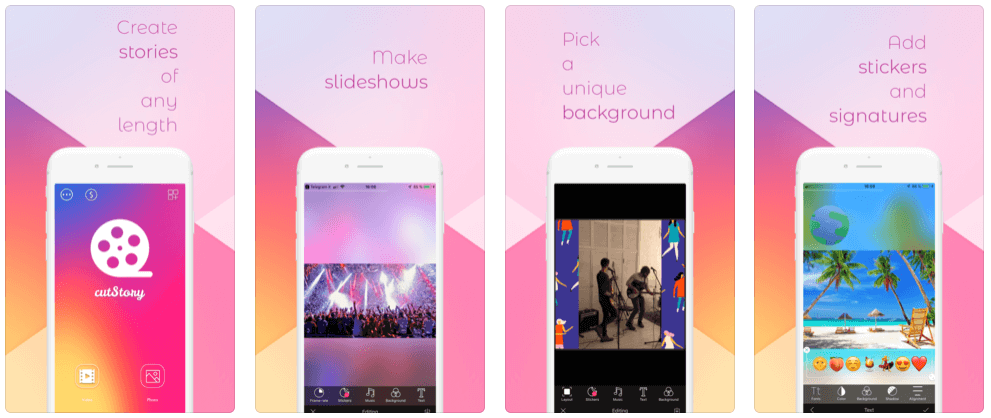 Instagram limits your stories to 15-second clips. This isn't always ideal if you want to add a pre-recorded video that's longer in length.
This is where Instagram tools like CutStory comes into play. CutStory is an iOS app that allows you to take videos from your camera roll and drop them directly into the app. CutStory then divides the clip into 15-second segments that are easy to post directly to Instagram.
This is a great tool to use if you want to just show a preview from a longer video on Instagram to drive interest for the full-length version that you can post on Youtube or on your company's website.
In addition to that, the app also allows you to add stickers, text, background, and logo to your video. You can even watermark it!

Another cool feature of this Instagram tool is that it allows you to create "videos" out of your photos. If you post a static image to Instagram Stories, the platform will only display it for 7 seconds, as opposed to 15 seconds for video. Use CutStory as a hack to make your image "play" longer in the Stories.
Storeo is a very similar app that also lets you record an entire video and then cuts it down into 15-second segments. Some say that Storeo is more user-friendly than CutStory, but both have similar features.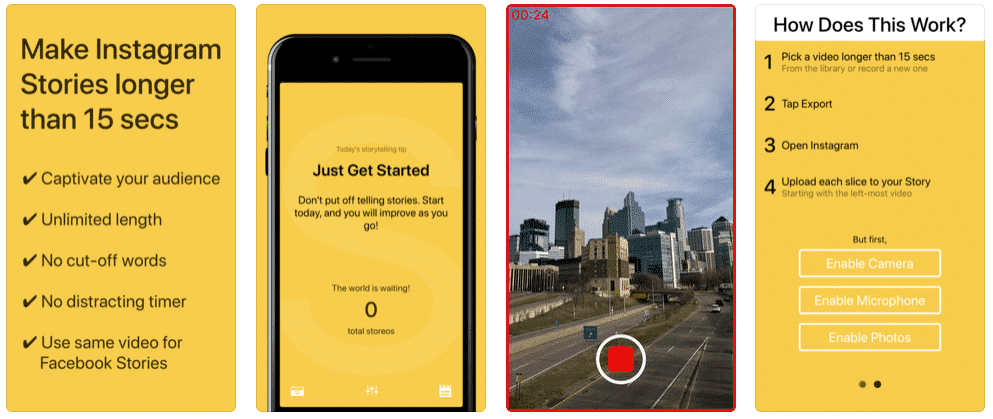 Both apps also have a free version (with a watermark on the bottom) as well as the option to upgrade to remove the watermark. Regardless of which one you choose to use, it's worth it not to have to worry about your video cutting you off mid-sentence.
Not sure how or where to get started with video editing? Check out this article on our blog that explains everything you need to know about editing videos for Instagram.
You also have a free reign to play around with Wave.video's many features including text overlays with customizable fonts, music, and more. The options really are endless with Wave.video, and you're guaranteed to end up with a professional looking project ready to be posted on Instagram.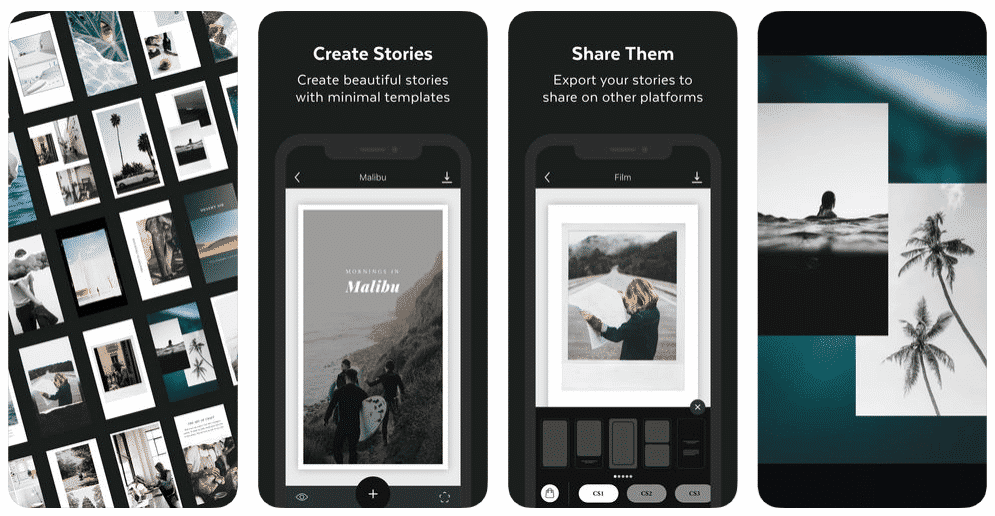 The moment I discovered the Unfold app in a list of Instagram tools, I was on cloud nine because the app opens up so many creative opportunities! For instance, it allows you to create collages out of your pictures AND videos.
You can add text of different fonts (not just 5 standard ones that come with Instagram itself). You can combine pictures and images on one page. This one is one of my favorite options, as it allows you to create a cool effect with a static and moving image.
Uh oh, and the app also looks very minimalist and stylish. Definitely a must try.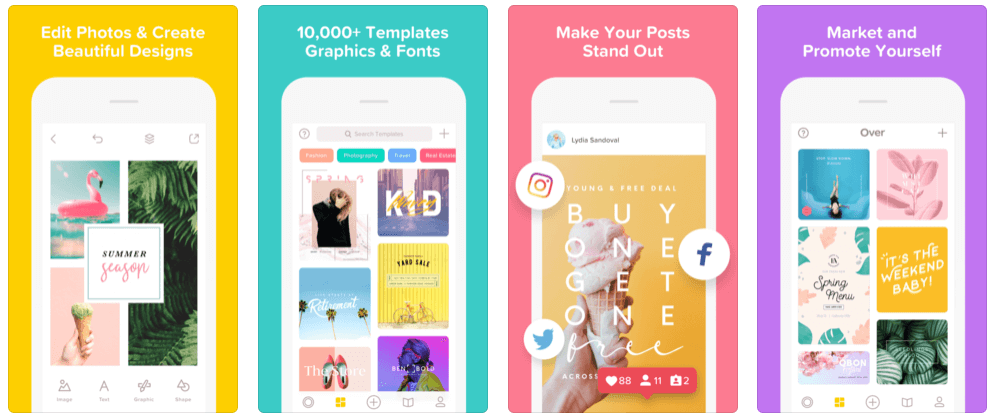 Over has a ton of design functions, presets, and templates and makes it incredibly easy to design creative Instagram stories.  There are both a free and a paid option. However, the free option is quite enough to create eye-catching Instagram Stories.

Buffer is an app that allows you to post and schedule Instagram stories, great for people who like to get a head start on their work so that they don't have to worry about it down the line.
In addition to that, just recently Buffer introduced a brand-new Stories Creator. This web-based app allows you to create Instagram Stories right in the browser, without the necessity to download anything. And it's totally free! A nice addition to your Instagram tools.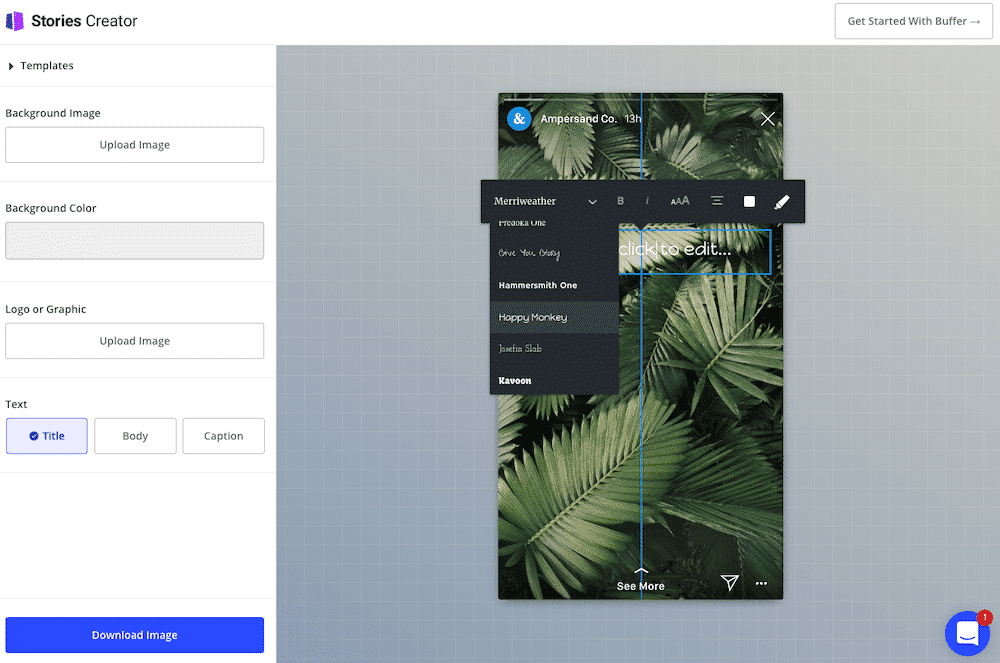 You can take all the time you need to create the perfect story, and then use Buffer to make sure it's posted at exactly the right time. All you have to do is navigate to your Instagram account through the Buffer app, tap the plus (+) button to create (or upload) a new post, and then click "Share" to schedule the post. Then click "Open on Instagram" and tap "Story" to further design your post in Instagram.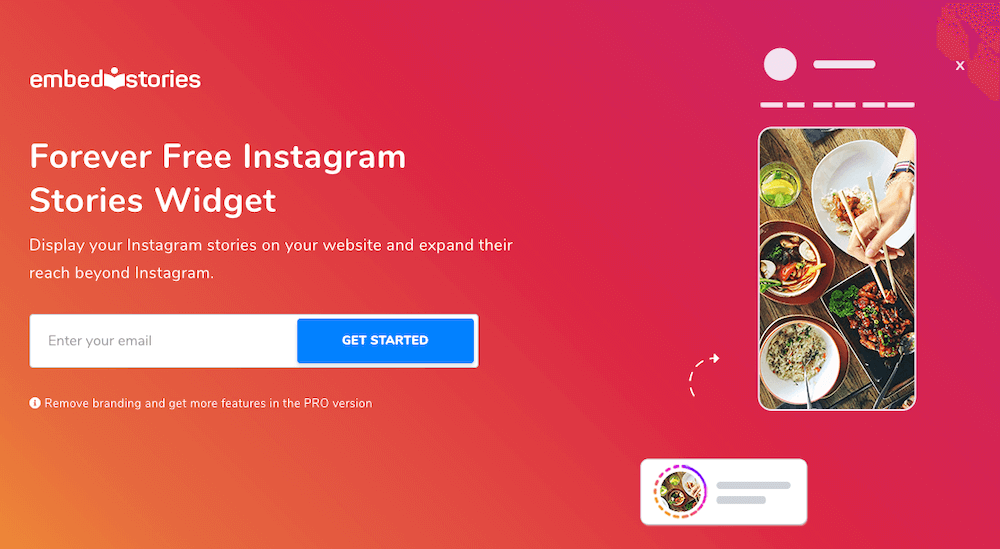 Did you know that Instagram stories can be posted in places other than Instagram? After you've put so much work into designing the perfect story, why let it disappear after 24 hours?
Luckily, there are Instagram tools like Embed Stories. It is a tool that lets you post IG stories to your website, and so much more. There are 4 different levels of plans- 1 free and 3 paid. Each level offers more and more features including auto-syncing (every time you add something new to your story the Embed widget will automatically update the story posted on your website), Instagram story ads, and the option to add a call to action to your story.
This tool is about more than just saving your Instagram stories; it's about making the most of them so that you can reach as many people and conversions as possible.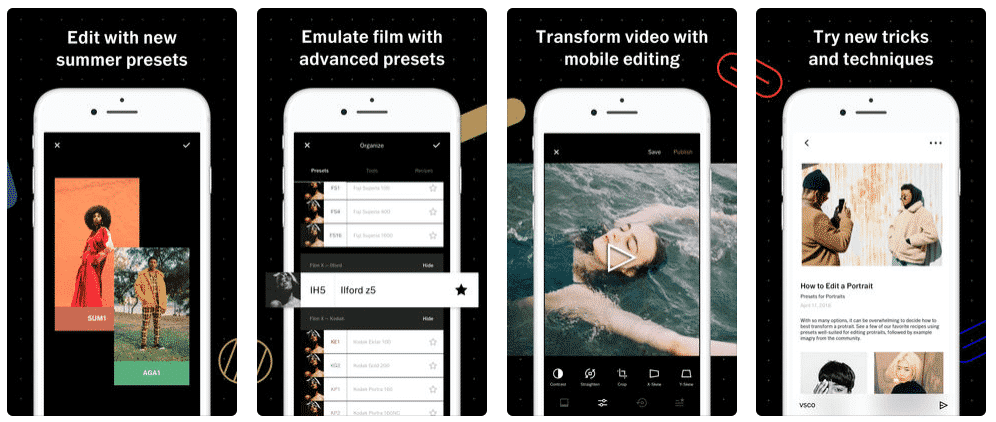 VSCO is my go-to app when it comes to editing pictures on iPhone. It offers a huge variety of stylish filters and editing options, like fixing exposure, contrast, sharpness, etc. You can also save your favorite picture settings as a recipe and apply it easily for all the new pictures.
Ever since they added an Instagram Story format, it's one of my favorite Instagram tools.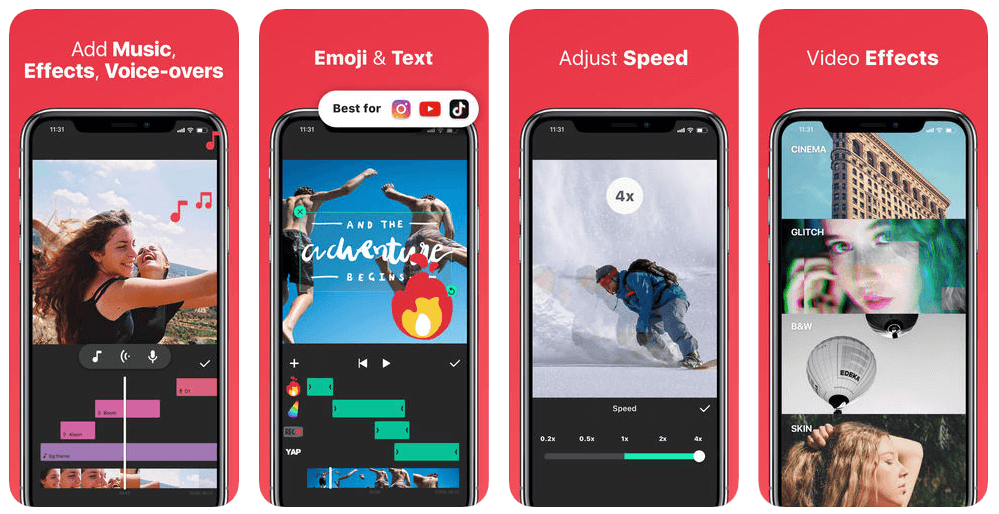 Another Instagram tool on our list is Inshot – a mobile video editor. Basically, it allows you to edit your videos easily right on the phone. You can do some basic editing, like trimming your videos and adding music. You can also go more advanced by adding stickers and text to your videos.
Conclusion
If you're ready to take your Instagram stories to the next level, (and I hope you are!), start by checking out one or more of these awesome tools.
What are some of your favorite tools to make eye-catching Insta stories? Do you have any creative tips? We'd love to hear from you! Share in the comments below.