A Thorough Guide to Personalization in Social Media Marketing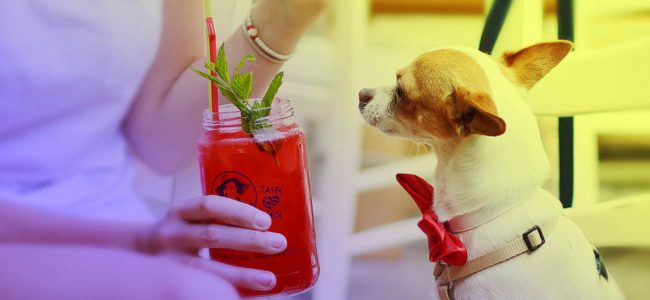 Have you ever stopped to wonder why BuzzFeed exploded in popularity years ago, and has stayed strong ever since?
Of course, today they do a lot of actual reporting, but in their early days, their content was primarily focused on clickbait headlines that typically led readers to quizzes.
Those quizzes created a positive feedback loop that focused on telling the reader more about themselves. The answers, however unscientific, personalized the article to them.
Personalization in today's online world isn't limited to BuzzFeed. You see personalization everywhere, from abandoned cart emails to retargeting ads that follow you around the internet.
Consumers increasingly expect this level of personalization in all communications from brands, and if they don't get it, they're not happy. 74% of consumers get frustrated when a website presents promotional content that doesn't speak to their interests. Consumers expect brands to give them VIP service, as if each social post, email, and website landing page was created just for them.
In actuality, this is rarely the case. We don't yet live in a one-to-one personalized world (although AI will certainly help us get there). What matters is this: every one of your communications with customers should feel personal, no matter how individualized it actually is.
Why you should care about personalizing your social media marketing
You may be thinking, "I'm all on board for personalizing our marketing strategy as a whole, but social media? Come on. When we're posting as a brand, how are we supposed to make each post seem personalized?".
It's an understandable objection. It feels overwhelming to think about personalizing something as real-time as social media.
However, once you remember the extraordinary wealth of demographic data Facebook has on its users, the idea of personalizing your social media posts feels a lot more doable.
Facebook's data tells you all sorts of extremely detailed info about your audience, like whether people frequent organic grocery stores vs. fast food joints, or prefer crime dramas vs. reality competition TV. Then, if you pair that information with the fact that they're a dog or cat owner, a college graduate, and so on, you can easily create posts that target those specific user segments.
For example, your brand could create a post showing a dog on the couch, suggesting that users pair their next binge-watching session with your brand's organic meal kit. When a person sees something like that, it feels tailored just for them, even though it actually meets only a segment of consumers.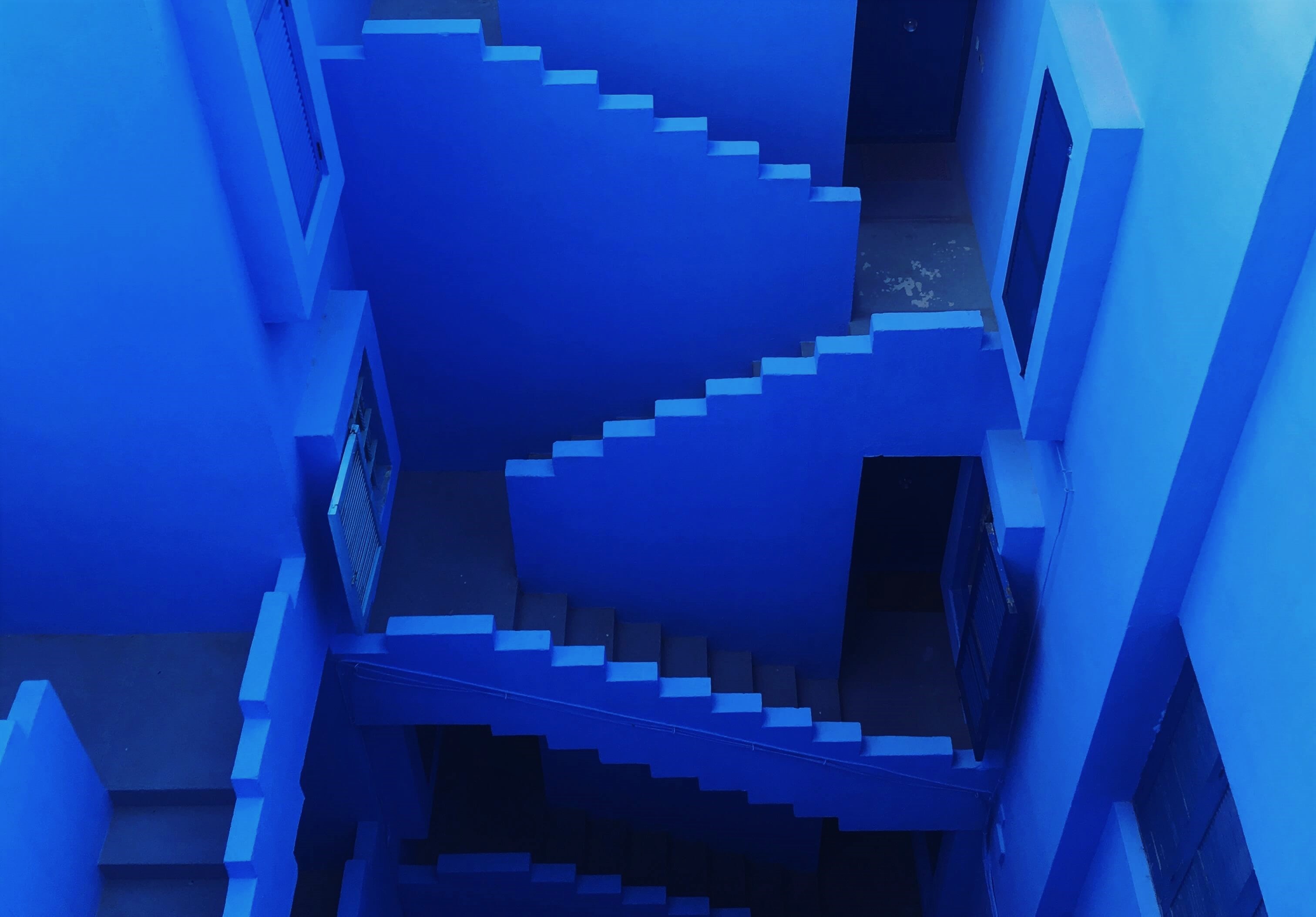 Nearly 80% of consumers say that personalized content increases their purchase intent.
Personalizing social media isn't just expected by customers. It's also good for your bottom line:
Once they implement personalization,

over half of brands

report a lift of 10% or greater across their marketing goals, with improved conversion rates and customer engagement.

Overall consumer spending

increases by 500%

when personalization is launched in more channels.

Nearly 80% of consumers

say that personalized content increases their purchase intent.
Beyond revenue, a personalized marketing strategy also improves other social media metrics:
It's engaging.

The algorithmic feeds of

Facebook

,

Instagram

, and most social networks reward posts and accounts based on prior engagement by increasing their visibility in the main feed. Since personalized content is more likely to engage users, the more likely you are to organically show up in their feed.

It builds customer loyalty.

Personalized content makes a customer feel like your brand gets them and care about them. As a result, they'll feel that way towards you in return.

It's highly shareable.

Just as people like to hear about themselves, they also like to talk about themselves. No judgment here — it's just human nature. Not only will consumers be more likely to consume personalized content from your brand, they're also more likely to share it with others, building your brand awareness and attracting future customers to your social media profile.
7 personalized social media ideas any marketer can use
Start brainstorming your personalized social media marketing strategy with these 7 creative examples from brands.
1. Hit them with retargeting ads.
This one's obvious, but it bears repeating. Install a Facebook pixel on your website or use the data from your email marketing software to follow your users around as they browse social media and the internet. Create ads for various products that match the preferences of what customers previously purchased, as with this example from BarkBox: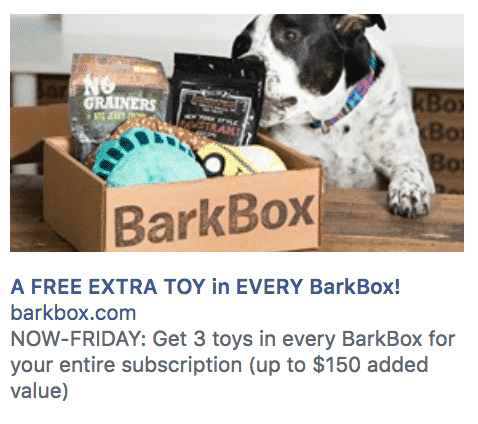 Leverage Facebook's Lookalike Audiences, too. Upload a list of emails of all the customers who purchased a particular item, and then have Facebook identify similar users who may be a potential fit for your ad.
2. Take a cue from BuzzFeed.
BuzzFeed's personalized quiz results keep users coming back for more. When they launched new milk chocolate flavors in Australia, Cadbury took it a step further with personalized video quiz results, driving awareness and endearing customers to the brand.
They created a Flavour Matcher quiz that matched Facebook users with "their" flavor out of 12, based on a few key pieces of information like their age and interests. Then a video was automatically created that featured the user's Facebook photo alongside their Cadbury flavor. The initial question is the basic premise of most BuzzFeed quizzes:
These videos were so engaging that 90% of users watched the entire video, 65% clicked through to the Cadbury site, and 12% even shared their video on social media, driving further visibility.
3. Turn social media polls into action.
You probably already run polls on Twitter, Facebook, and Instagram. Consider how you can upcycle those poll results into more personalized content.
For example, the Sephora poll below prominently features two products. Based on how different user segments answer, the brand could create a variety of subsequent posts or Facebook ads targeted just for them. Facebook ads could promote either product, related product lines, or even products with coconut ingredients that smell "summery." Alternately, they could share non-sales-oriented posts or videos about "Ten Beauty Tricks to Stay Cozy This Winter" or "5 Products That Will Make You Look Forward to Summer."  
4. Encourage users to do their own personalization.
Outfit your users with the tools they need to make your content their own. This still feels just as personal, but it takes some of the work off your plate – a win-win!
Last year Burberry introduced AR features to its iPhone app. Using the phone camera, users could mark up their photos with Burberry-inspired drawings and artwork. This is similar to features on Instagram and Snapchat, so it was easy and familiar to users. What was particularly clever about it, however, was that Burberry found a way to subtly insert their style and brand into people's lives and photos.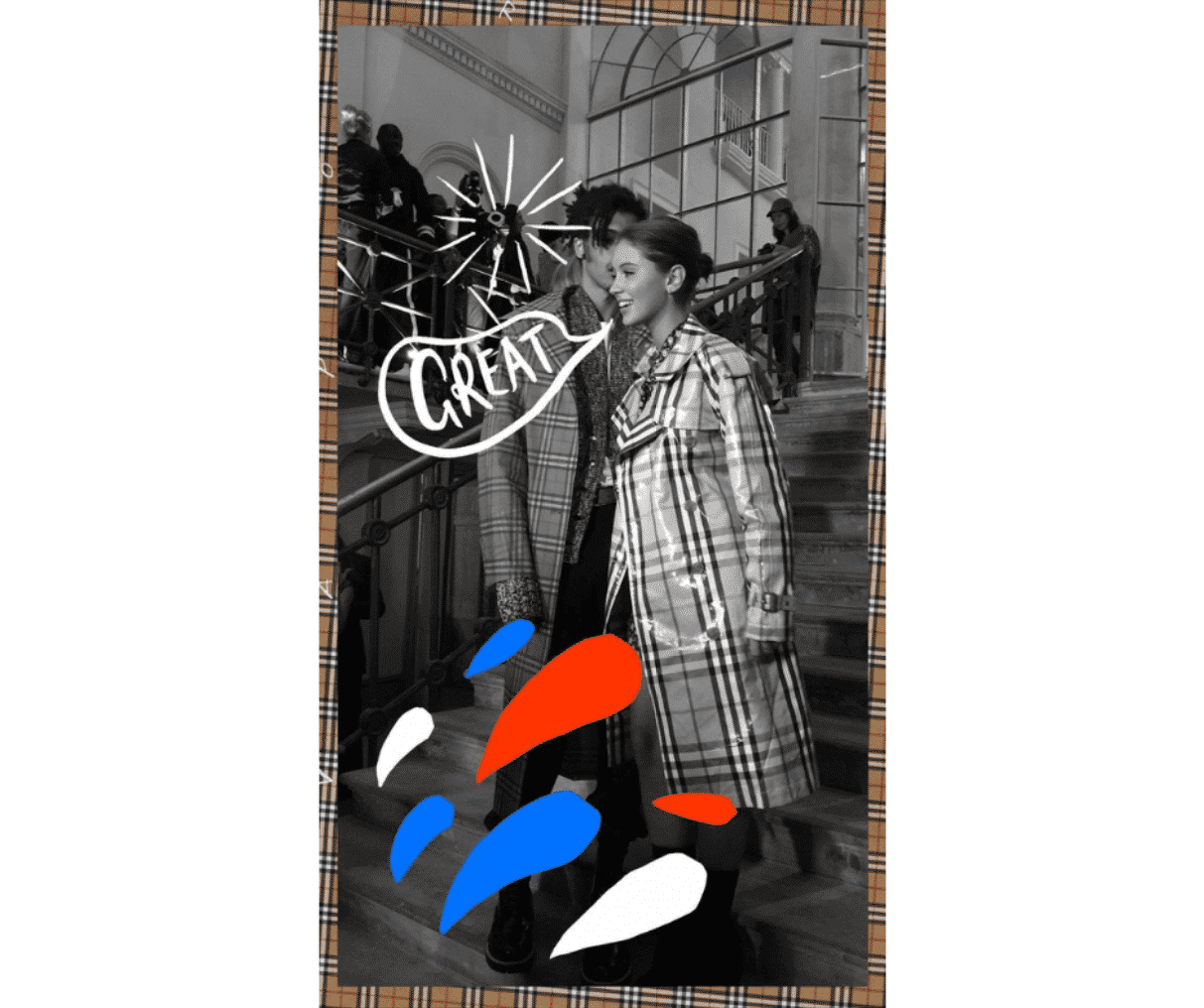 5. Celebrate holidays.
Holidays are something to be celebrated. How can your brand target local holidays, or otherwise make celebrations feel personal to the user?
Mellow Mushroom operates Facebook pages for each of its locations, enabling owners to create posts that speak to their customer bases specifically. Considering New Orleans is the place to be for Mardi Gras, it's easy to see why such a localized post performed well with their followers: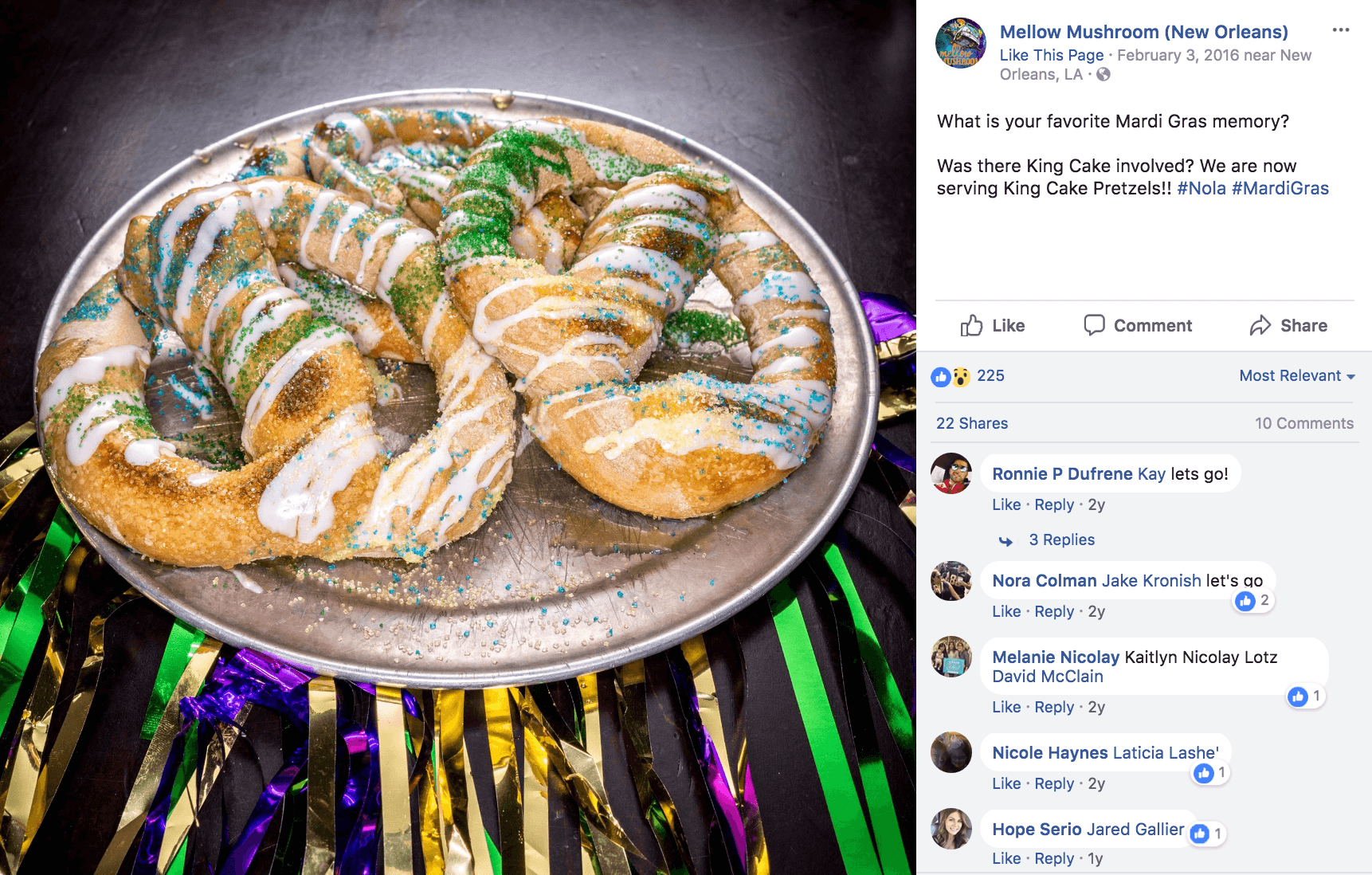 Birthdays are another easy opportunity to target a wide group of users in a personalized way. Create posts on your social media channels toward the beginning of the month that target a zodiac sign or a person's birth month and wish them happy birthday. Since this is tied to the time of the year, rather than the person's birthday date, it appears cute rather than creepy. Just make sure your post has a great image or video so people feel inclined to share it with others.
6. Follow it up with a targeted landing page.
You're already customizing your landing pages to match your PPC ads. Apply that same thinking to your social media efforts by matching your landing pages to different posts or platforms.
People know how fierce Redditors are with their love of the platform. During the presidential campaign, President Obama's team put together this targeted landing page to share with Redditors while he hosted an #AskMeAnything. The page goes beyond just switching out the headline: Redditors for Obama. They also created a meme about his AMA – showing that they "get" the platform.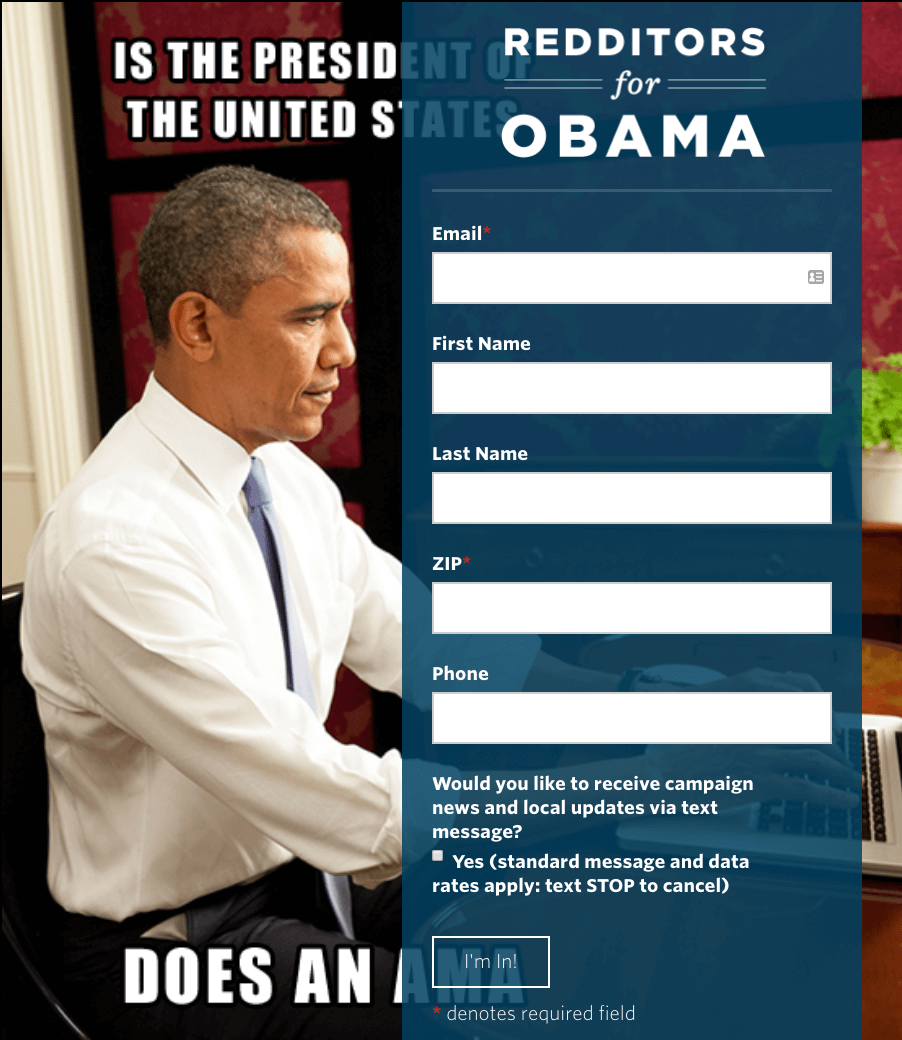 7. Go personal on-
and
off-line.
Perhaps the biggest personalization campaign to-date is Coca-Cola's #ShareACoke campaign. It's also a prime example of how to integrate your online and offline marketing efforts.
To fight dwindling sales and lack of enthusiasm among millennials, Coca-Cola released bottles featuring over 250 popular millennial names along with slang like "Wingman" or "Bestie." Users could share pictures of themselves with their personal Coke bottle on social media with the #ShareACoke hashtag, helping spread awareness and getting the campaign to go viral as people went searching to find their own name on a bottle.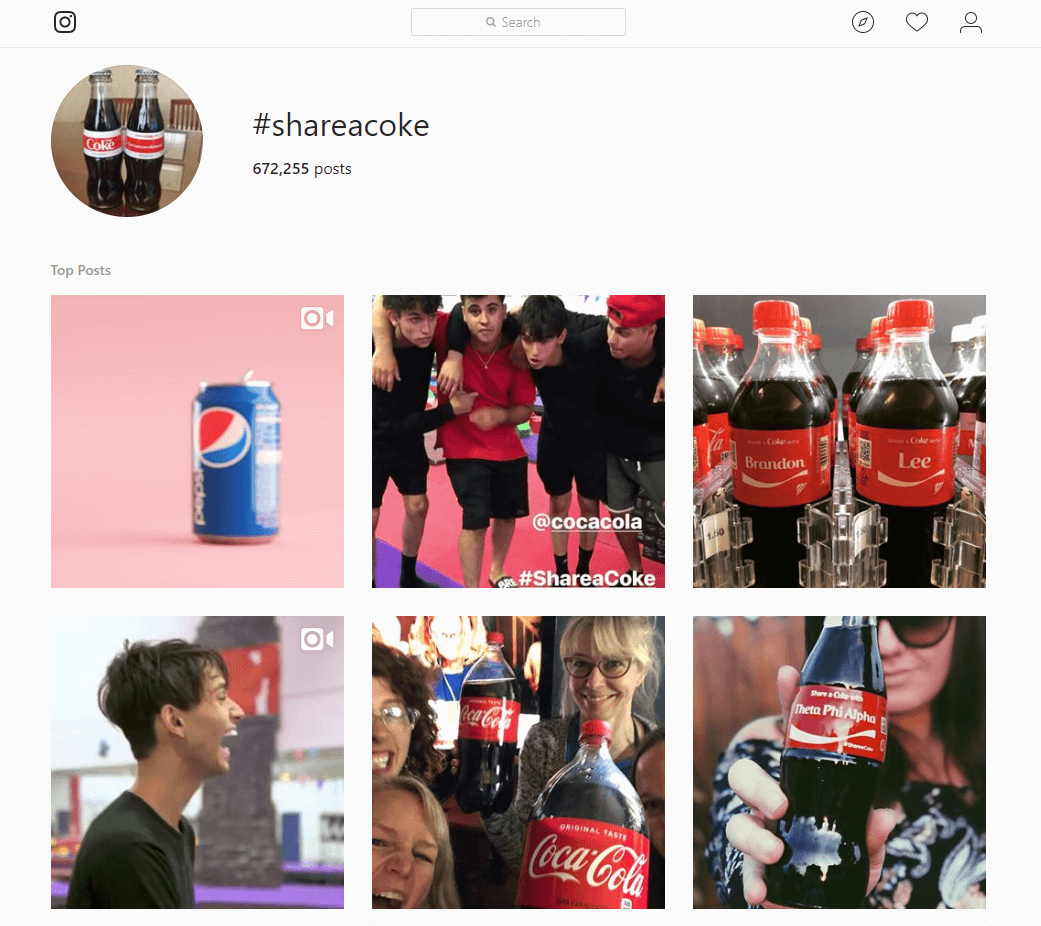 Worldwide, the campaign drove a 2.5% increase in total sales, and they set social media records. The campaign was so successful that now you can personalize your own bottle of Coke on a dedicated shopping page for the campaign.
Wrapping Up
Put in the effort to personalize your social media marketing. It will pay off in customer engagement, sales, and general glory for you and the rest of the marketing team.
About the author: Michael Quoc is the founder and CEO of Dealspotr, a social shopping community and influencer marketing tool that helps small e-commerce businesses connect with lifestyle influencers and bloggers to run promotional campaigns at minimal cost. Dealspotr's unique value among influencer marketing platforms is a focus on exclusive deals and discount codes. On Dealspotr, influencers share compelling discounts with their fans to increase shopper interest and drive greater conversions.