Tips and Hacks to Create Pro-Looking Videos (for Non-Designers)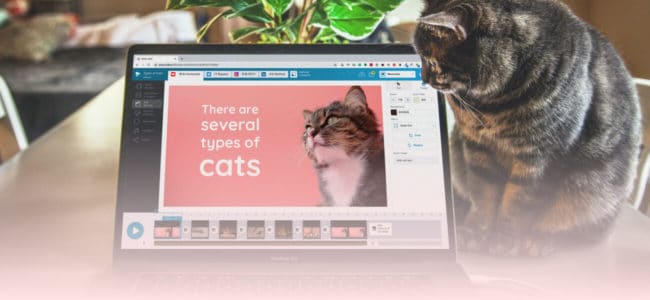 A while ago, we asked 1,000 marketers about their #1 video challenge.
We did this survey to understand what exactly prevented fellow marketers from making more videos for their campaigns.
As it turned out, these were the major obstacles:
Getting started
Finding the right content
Consistency
Making good videos
Time
Hence, when it comes to making videos, marketers are struggling to come up with enough videos of good quality within a short time frame.
When it comes to video-making, marketers are struggling to come up with enough videos of good quality within a short time frame.
Inspired by Donna Moritz's webinar, I wanted to bust the most common myths about the difficulty of video production. I'll also share some editing tips to address these challenges.
In this article, I'll focus on the following questions:
How to use pre-designed templates
How to quickly create videos for all platforms
How to make videos more efficient with text
How to find good stock footage
How to make your content more engaging
Let's start.
Video tip #1. Leverage pre-designed templates
First of all, we have to admit it from the outset: not everyone is born with designing skills.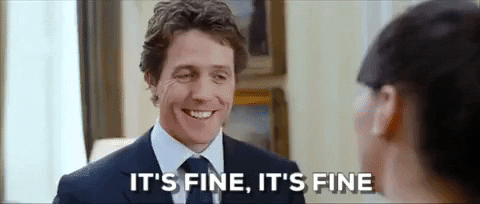 So, calm down and turn for help to those who (thankfully) have them.
Professional designers spend weeks crafting ready-to-use templates for various visual platforms, both images, and videos.
They thoroughly polish layouts, align proportions and pick the best matching font pairings and colors.
All you need to do is swap sample visuals and texts with yours. Well, you also need to be careful not to ruin the visual harmony.
Here are 3 things to keep in mind when working with video templates.
#1. Stick to the elements
Use templates in a way that designers meant them to be:
Stick to the font styling
Keep the same number of lines
Avoid adding any extra elements
Here is what I mean.
I didn't change anything in the layout or style but managed to create a completely new video on a whole different topic.
#2. Change just 1 or 2 things
It might be tempting to try out different effects and elements to make your video unique. The truth is, not much is needed to fully transform your visual.
Not much is needed to fully transform your visual.
Don't change everything at once. Pick one or two elements to play with.
Otherwise, you can end up with something like in the video below.
#3. Use same for same 
If you want to change something in the template, replace this element with its close relative.
For example,
change a frame for another one
replace a sample icon with your custom logo
swap handwritten font with a similar one.
All in all, trust the designer and don't mess too much with the templates. 
Trust the designer and don't mess too much with the templates. 
Video tip #2. Adjust for various sizes
On social media platforms, rules are constantly changing so you need to adapt fast.
For instance, today we see vertical videos booming on different platforms, meaning that we need to rethink the way we film and crop videos.
Though each channel has its own nuances and requirements, one thing is common for all: to get good results, you need good-looking visuals posted regularly.
How to continually come up with enough engaging visuals to post them on every platform?
First, start with making videos for the channel that you personally like the most.
I recommend focussing on the platform that you

enjoy being on,
enjoy creating content for,
and the one where your ideal audience is.

Make sure that all three things match.

Donna Moritz
Once you figure out one format and craft a few videos for your favorite platform, resize and reuse them across all other platforms. To make it quickly, use tools like Wave.video .
Here is how you do it in a few clicks: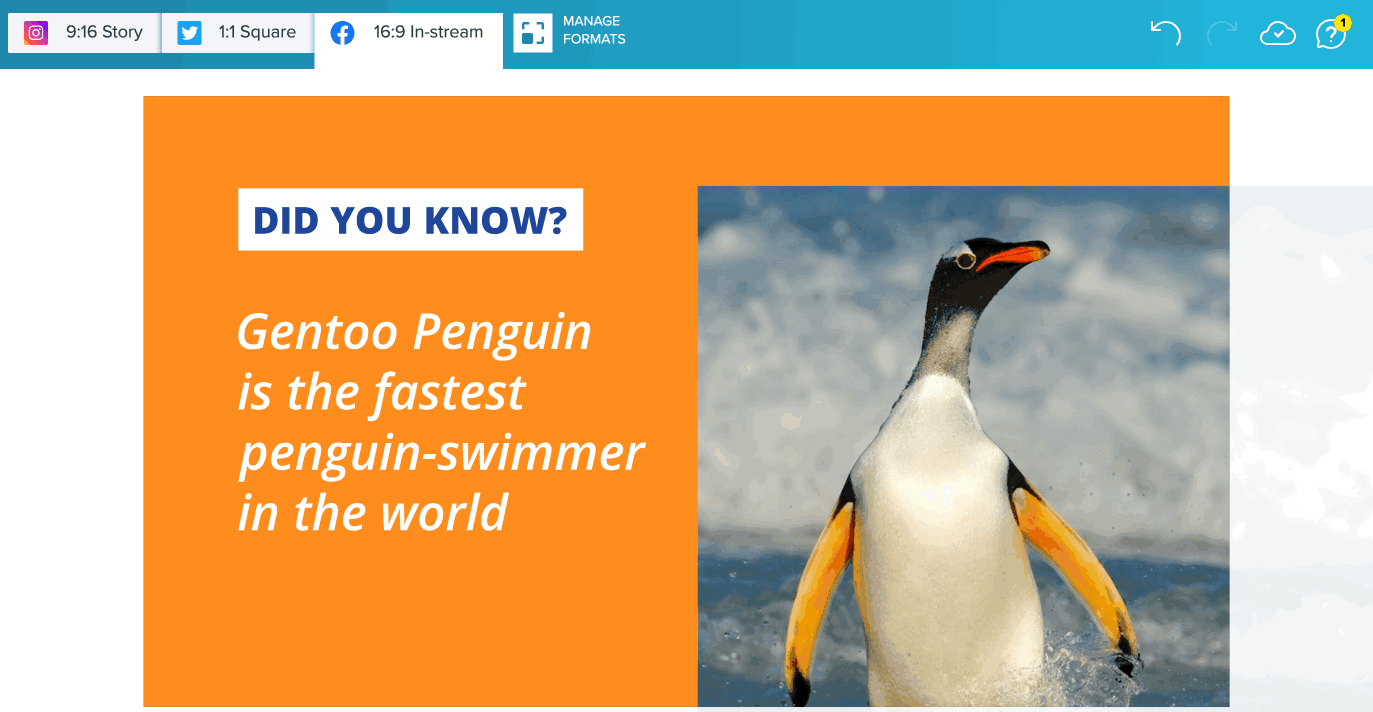 Video tip #3. Create for silence lovers
People don't consume online videos in the same way. This fact is especially relevant to the sound preferences that tend to vary depending on the platform.
Here comes the question: how to facilitate all preferences and push your message through the silent mode?
Text is the answer!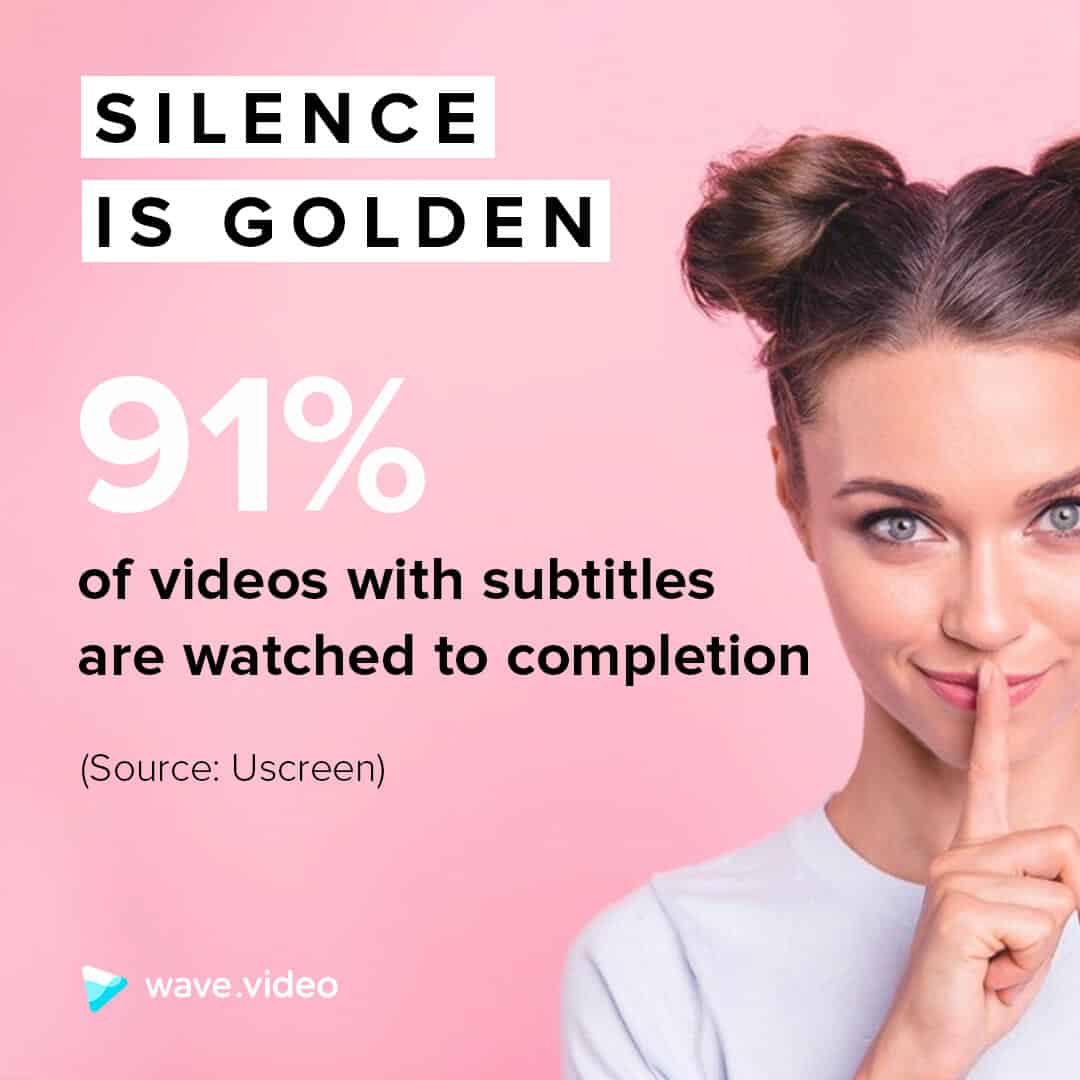 Adding text to video can tackle various tasks:
Precisely repeat the narrative in the form of subtitles
Highlight the key concepts along the line
Or be a compelling call-to-action in the outro.
In any case, captions will help you make it to the eyes of visual learners and silence lovers, and be more engaging for them.

Video tip #4. Find good stock footage
To make videos that truly represent your brand it's better to film your own footage. But there are times when we want to use stock footage instead.
Thankfully, online tools like Wave.video offer an enormous choice of stock assets such as clips, images, and soundtracks to craft videos from. 
Here are some tricks to find good footage that looks natural and not trite.
Tip 1. Smart Search
Get very specific when looking for stock footage.
The more information you add to a certain search query, the better results you get.
With a very detailed search query, you get away from posed and overused stock photo images or videos.
For instance, instead of looking just for New York, be more specific with your request.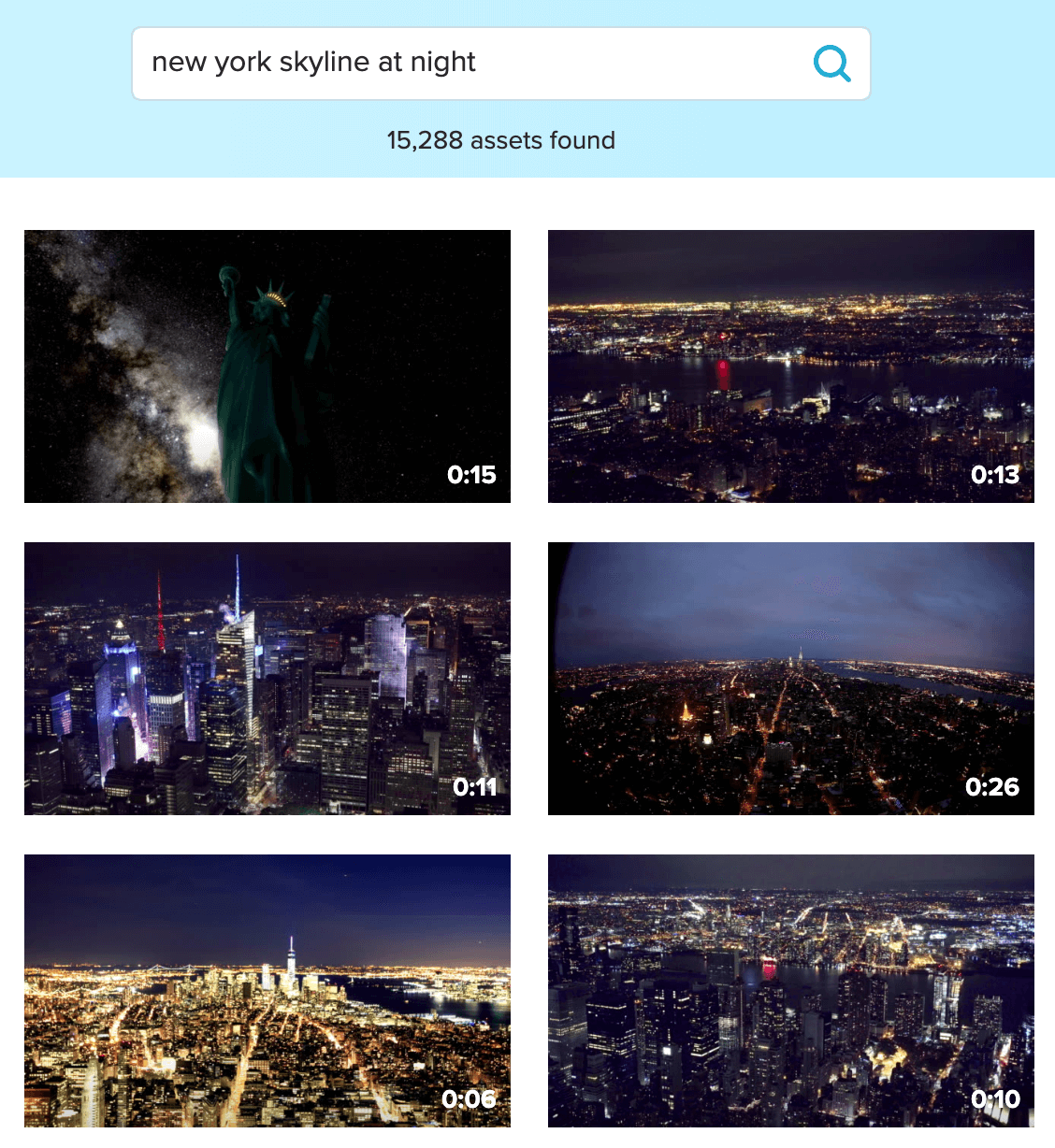 Tip 2. New perspective
If you're looking for some scenery or city view, give it a new perspective.
Try adding dimensional notes to your search query such as
bird's eye view
drone view
from the top
looking up
upside down
Tip 3. Use associations
Don't be too straightforward and enrich your content with associations.
For example, decorated trees or wrapped gifts might be too cliched for making a Christmas video.
Make your followers smile by giving a funny association with, let's say, those ugly funny Christmas sweaters we all know.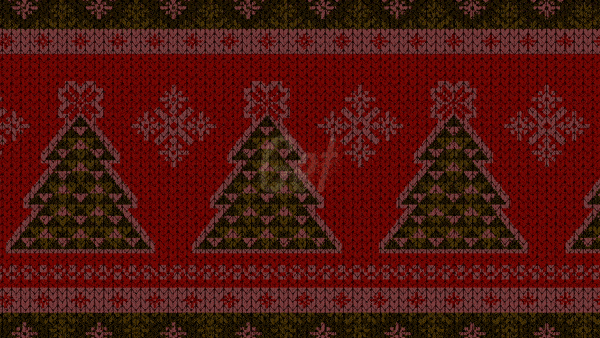 Tip 4. Search for backgrounds
Though it's not a good idea to put lots of text on a video, sometimes you have to.
In this case, look for beautiful contrasting backgrounds to ensure the readability of your captions.
Use words like 'background', 'white space', or 'blur' to find a good option.
Here is how you can easily do this in Wave.video editor.
Go to the library and look for Colors category
Choose an option you like
You can use a specific color code to fill the whole frame with, let's say, your brand color.
Video tip #5. Find inspiration
Finding the right content is something that bothers marketers, too.
Indeed, it's not easy to come up with a list of subjects to continuously film videos.
Where to find inspiration in a lack of ideas?
First, start with a topic that is genuinely interesting to you. What could you enthusiastically talk about with your friends or teammates? Isn't it a good pick for a live broadcast?
Get inspired by the templates. Browse Wave.video's library full of short sample clips on multiple topics.
Social media users like festive content and eagerly share it in their profiles. We have a special Social Media Calendar featuring 365+ video ideas.
Well, now you can't say that you don't have any source to draw inspiration from.
Video tip #6. Add stickers and GIFs
Stickers, both animated and static, are huge today. We use them in messages, Instagram stories, emails, blog posts.
They are funny, witty, and add personality to your content.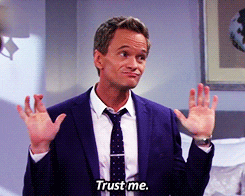 To make your videos more catchy and engaging, add stickers and GIFs.
Use them to structure your story. For example, add pointing stickers to emphasize the most important part of your message.
Make sure to check the resolution of the stickers. Some are too small to be stretched, so pick ones that are of good quality.
Also, with Wave.video you can create your own stickers. Upload a .png file with a transparent background. It is a great way to animate your logo and integrate it into your story!
Video tip #7. Use repetition
Blend in a repetitive element to add consistency to your story and unite separate frames into one solid themed composition.
It could be:
Footage from the same author
It's good to use assets from the same author to maintain the uniform style of the video.
There are many stock clips that come in series. Thus, you can build a dynamic plot featuring the same characters.

For example, apply the same text effects and color filters across all parts of your video. This will make your video look more professional.
Colors and other branded elements
Mix in branded colors in your video to make it match the rest of your content. For instance, we use a branded color palette to create backgrounds for the clips.
Bonus tip: Netflix your video!
Serial content is getting more and more popular.
People get hooked by episodes and eagerly wait for the next thing.
At the end of the video, give a snippet to the next piece to intrigue the audience about what's next.
To launch your daily or weekly shows, leverage these platforms:
YouTube Series
Facebook Playlists
Instagram Stories Highlights
IGTV.
Bottom line
I hope by now you got convinced that video-making is not as scary and time-consuming as you thought.
Fortunately, design gurus have already done all the hard work for you and wrapped it into convenient video-editing tools.
Now you can accurately experiment with these tools and assets improving your video-making skills.
Happy video-making!