[New Study] Video Marketing for Small Business in 2020: Challenges & Best Practices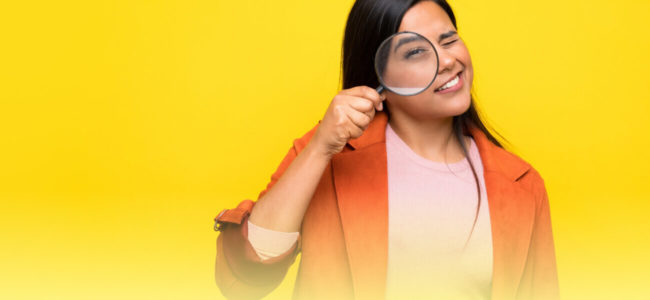 Today, video marketing is one of the most effective means of getting your business noticed in a crowded marketplace. This is why more and more small and local businesses are employing the power of video to attract, convert, and retain new customers.
To get a deeper understanding of how they employ video marketing in 2020, we have reached out to 450 small business marketers to ask if they use videos as a marketing tool, what problems do they face, and what helps them succeed. Let's see what they answered!
Usage of Videos for Marketing Campaigns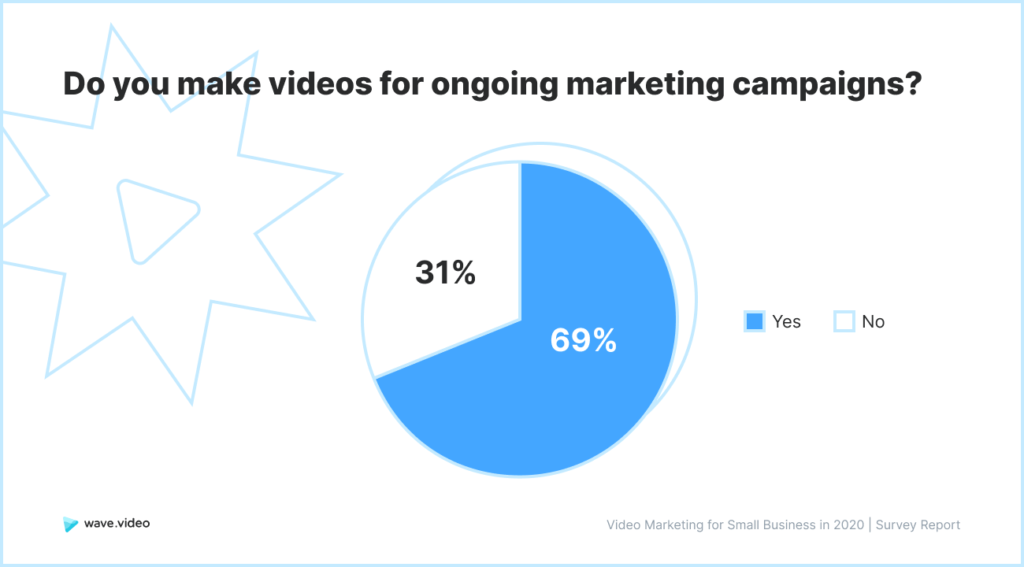 69% of our respondents claimed they make videos for ongoing marketing campaigns, while 31% don't. 
The questionnaire was different for those respondents who proved that they use or don't use videos as a marketing instrument (answered yes/no to the question: Do you make videos for ongoing marketing campaigns?). Let's look at the answers of our respondents who use video for their business growth and see what helps and what prevents them from getting desired results from video marketing efforts.
Impact of Marketing Videos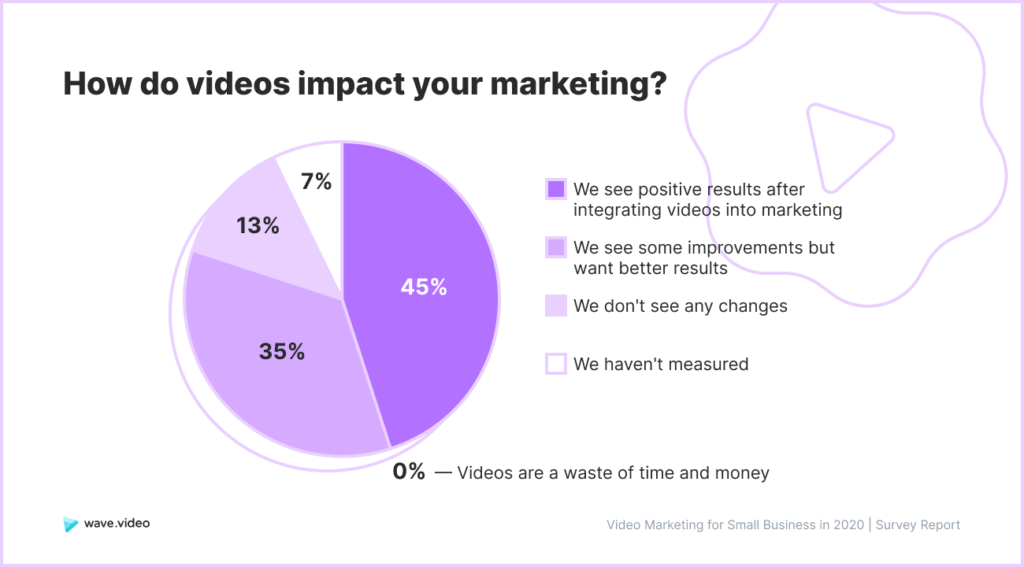 Less than 20% of our respondents who leverage videos for sales or marketing purposes are unhappy or don't measure the effectiveness. The more significant part sees a positive trend after acquiring video marketing. Such a marked difference between these two groups proves that videos should become a part of every company's strategy. 
Interestingly, no one clicked on the "Videos are a waste of time and money" option. That means no one doubts that videos are a must-have element these days. The bigger question is how to create videos that work and incorporate them into funnels. 
Strategic Implementation of Videos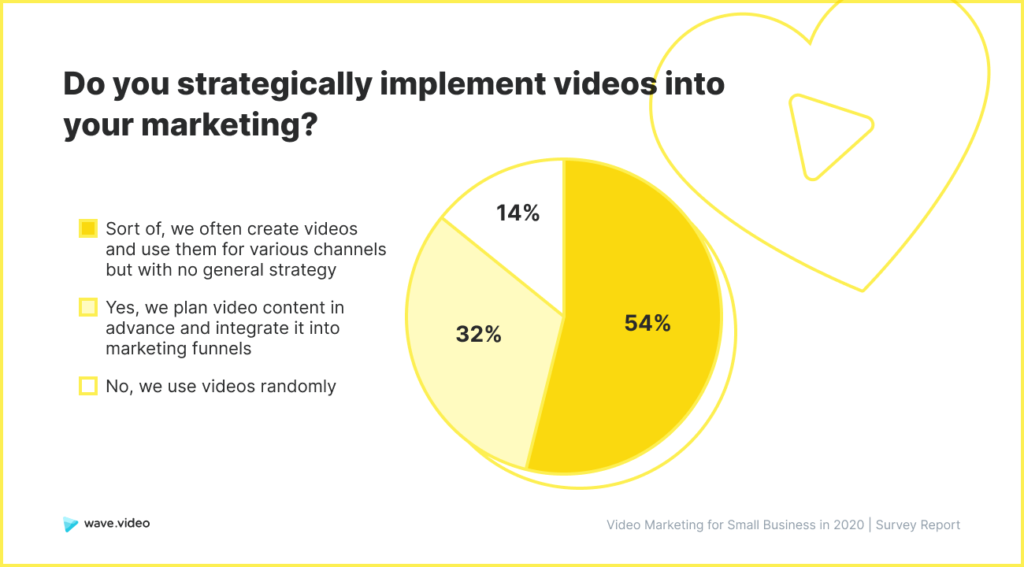 68% of our respondents use videos with no particular strategy or randomly. As we will see below, the lack of strategy turns out to be one of the major obstacles to successful video marketing implementation.
Video Creation Processes
Considering that our respondents represent small companies, it's understandable that a high percentage of them don't outsource video production. At the same time, such an impressive rate of people managing video creation is proving that this process is getting more "doable".
Instruments for video design are getting more native and help to shorten the learning curve for non-designers. If you were afraid to test your video-design skills, these results should be a basis for your confidence. Otherwise, you can start your video marketing pace with pre-designed templates.
I like that more small businesses and companies are investing in making videos themselves which will reduce their costs and allow them to invest in strategy.
Frequency of Video Creation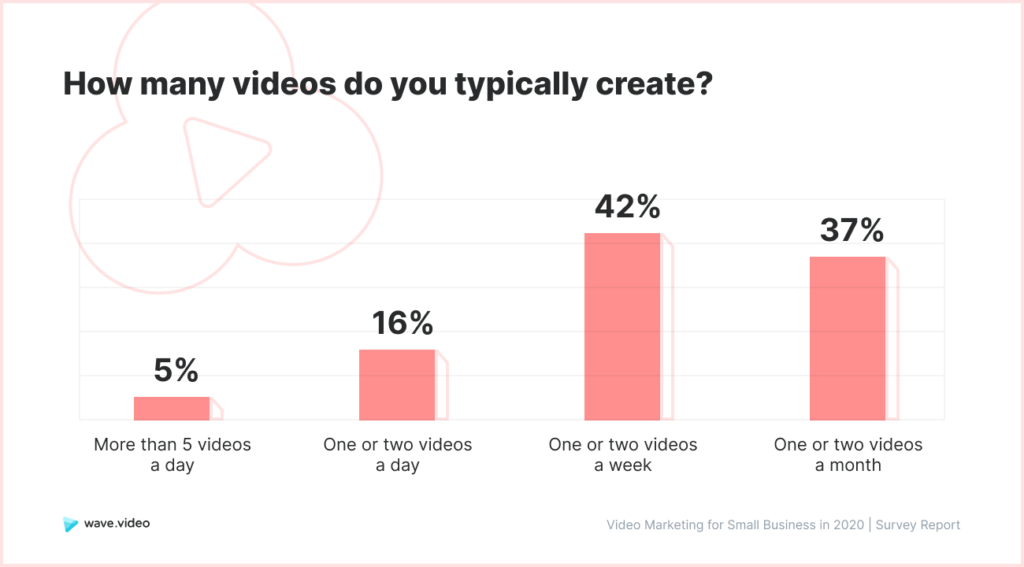 More than 20% of our respondents create videos daily – that's impressive! 42% of marketers do it weekly, which also requires a scalable process. Below we will see what helps companies increase the capabilities of producing more videos.
Spending on Video Production
Another good news – video marketing is getting cheaper. Considering the previous finding of the number of videos that business needs nowadays, our study has proved that marketers have learned how to produce videos for a lower price. 
Purpose of Using Videos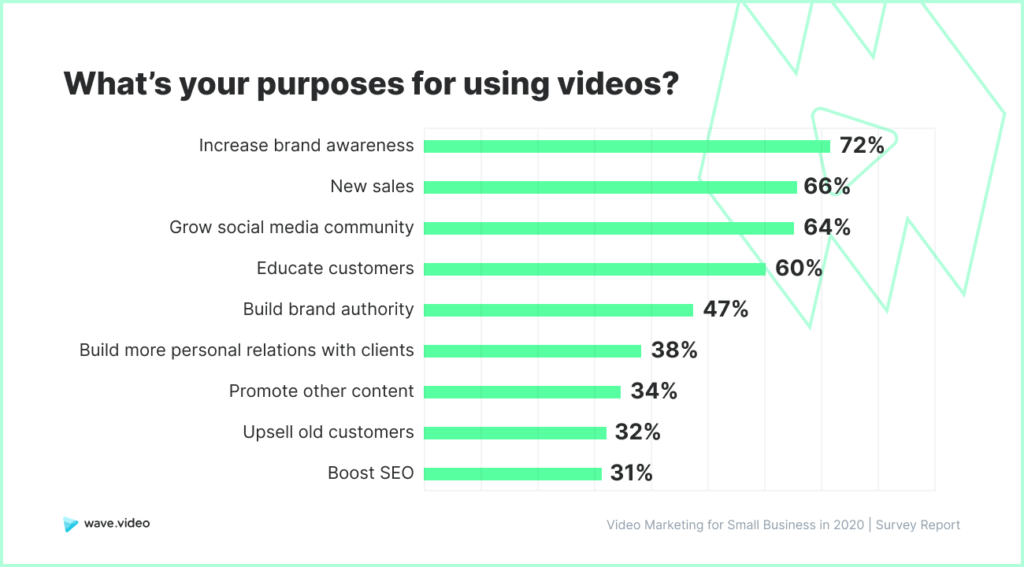 The reason videos became a dominant content format is that they combine all the attention-grabbing instruments: sound, moving image, and text. These factors make them so memorable and turn into a powerful tool to increase your brand's recognition. 72% use videos to raise brand awareness. When using videos for this purpose, don't forget about small details such as font, colors, logo, filters, etc. that help all your videos create a common perception of your brand.
66% of respondents use videos to generate sales. If you haven't tested that yet, in this guide, we explain what types of videos you can incorporate into different steps of your sales funnel and get clients.
Video Distribution Channels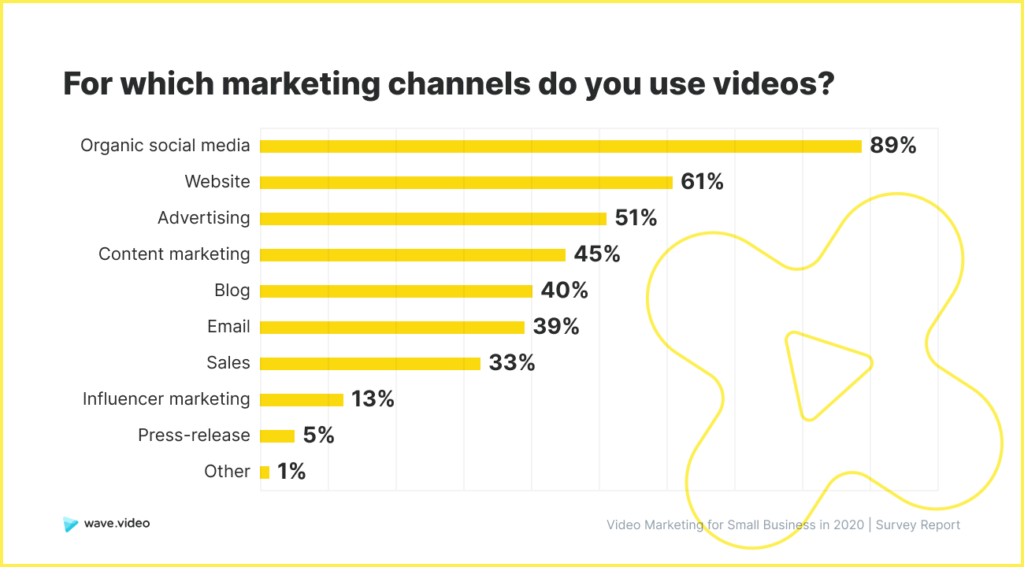 Social media becomes a winner among the channels that require videos. When about 50% of the world's population uses social media (source: Statista), marketers simply can't ignore this channel. And 89% of our respondents proved they do create videos for better organic social media performance. All social platforms, with no exception, became "video-first." That means every social media video you create today should be resized and adapted to all the platforms where your business communicates.
61% of our respondents add videos to their website. It's great that modern cloud-based video hosting technologies allow us to use the power of video to showcase our product from different angles right on the product pages without harming the speed load.       
Most Used Types of Video Content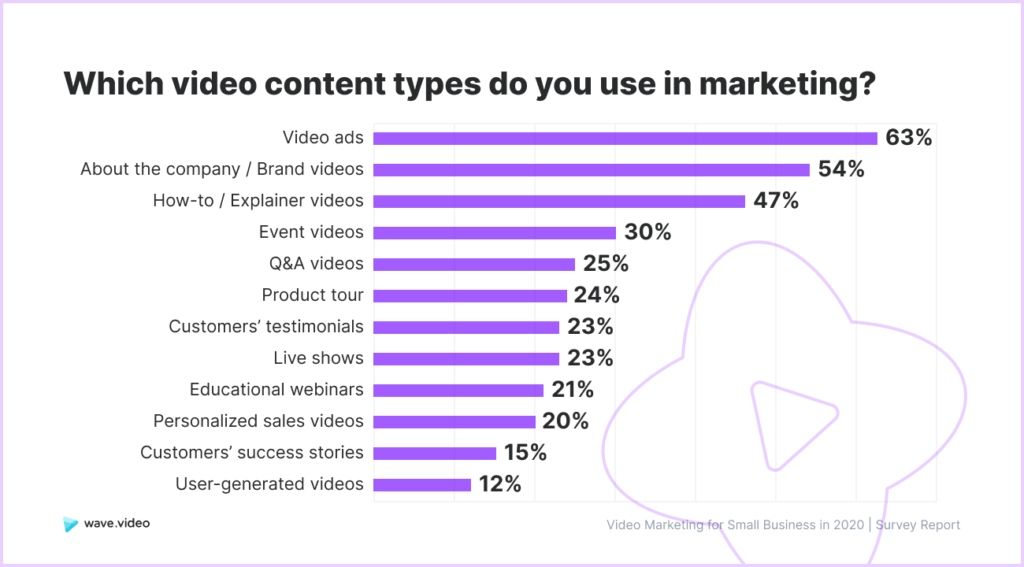 Video ads have turned out to be a must-have element of the marketing strategy for 63% of our respondents. Advertising has always been a battlefield for marketers. These days, to make advertising budgets pay off, we would have to demonstrate the best of our creativity. 
54% of our respondents create branded videos. Especially with 'new reality' transformed by COVID, it is crucial to show people behind your product and highlight your values. Video format indeed is a very illustrative way to demonstrate the backstage of your company and build trust.  
Most Challenging Video Content Types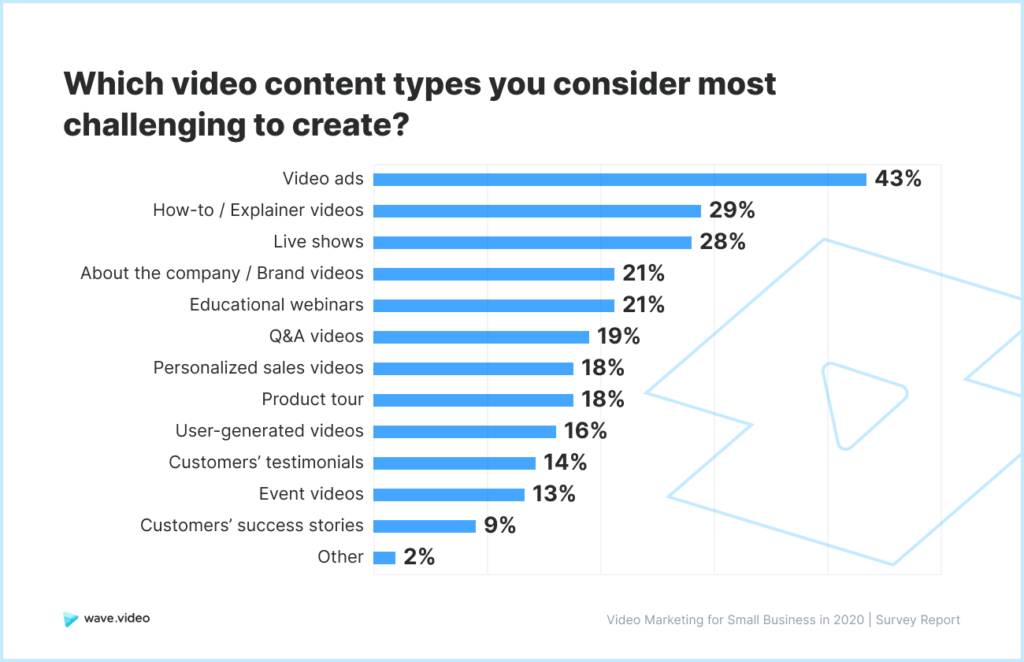 Interestingly, the most popular video content formats made it to the top 2 of being the most challenging to create. Of course, such a soaring demand for video ads has drastically affected the competition for every click. If you are looking to improve the effectiveness of your ads, check our interview with Susan Wenograd about the best tips and ways to stand out from the flow of ads in 2020. 
It's great to see video ads at the top of use cases among survey respondents. And, very informative to see it's also the most challenging video type to create. My advice to companies of all sizes would be to stop trying so hard! Video ads don't have to be so challenging to make. Unless you're a top brand like Nike or Coca-Cola, there's no need to make video ads so complicated.
As we can see today, explainer videos intend to replace or at least complement every how-to article. Even though some people will always prefer reading over watching, videos can help you demonstrate your product closer to physical touch. To avoid mistakes, save time, and organize the process of making a how-to video, you need a thought-through script. This guide will help you prepare it.
Even though the general trend shows the steady increase in live show's popularity, only 23% of our respondents leverage this format. Meanwhile, it appeared among the most challenging videos to prepare. The biggest problem with Live Streaming for many of us is to realize that you have something to share with your audience as an expert and overcome a stage fear. In our experience, Live Shows proved to be extremely effective, and we encourage you to watch our very inspiring Live with Brian Schulman and start using Live Streaming for your community and business growth.
A lot of people are scared to be live on video also but when you have great tools, you can create videos that tell your company story and catch people's eye without having to be on the video yourself.
Main Video Marketing Challenges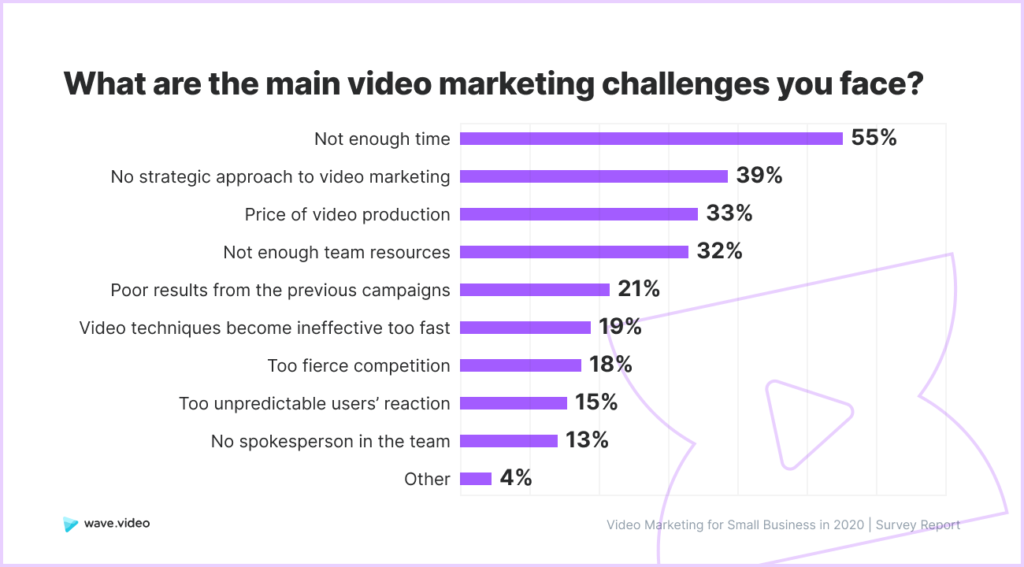 55% of our respondents chose a lack of time as the most significant issue preventing successful video production. Despite time being the main problem, if we look at this from the other side, almost half of our respondents learned how to make videos faster and didn't pick this option.
Again, we see that companies lack a video marketing strategy and understand that building a plan in advance is a crucial success factor. Frequently, daily routine obscures the necessity of spending time on planning things. If you made a bold decision to change your approach, our guide could help you take a holistic video marketing approach that takes your goals, your audience's needs, and relevant practical issues into account. 
Scaling Video Production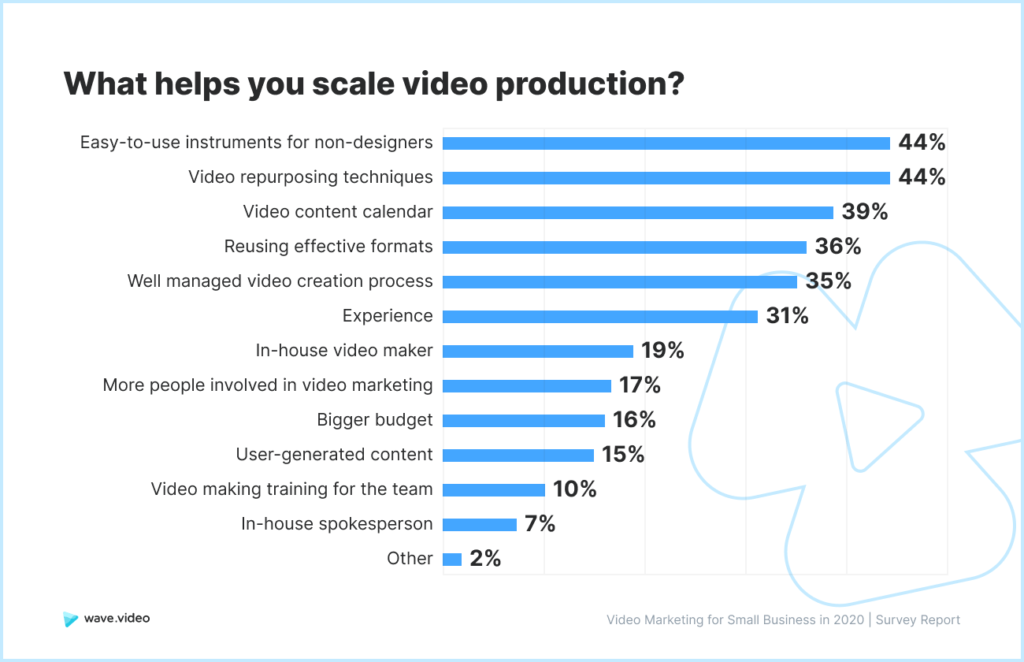 We were pleased to see that Wave.video editor and similar solutions aiming to simplify the process of video creation managed to change the market. 44% or our respondents claim that such tools allow them to save resources on video production. 
Repurposing and video content calendar took the second and third positions. As we've seen above, businesses nowadays incorporate videos in literally every marketing channel. Choosing the core video content and repurposing it for different formats becomes the best way to fulfill your content schedule. If you are looking for inspiration, in this guide, I show 34 different ways to reuse your materials into videos and vice versa.  
It's not a case of if you do video or not anymore, it's about how much video you produce. You need to use tools such as wave.video to find a solution that is scalable because the amount of video you will need to produce will continue to increase.
The Effect of Lockdown on Video Marketing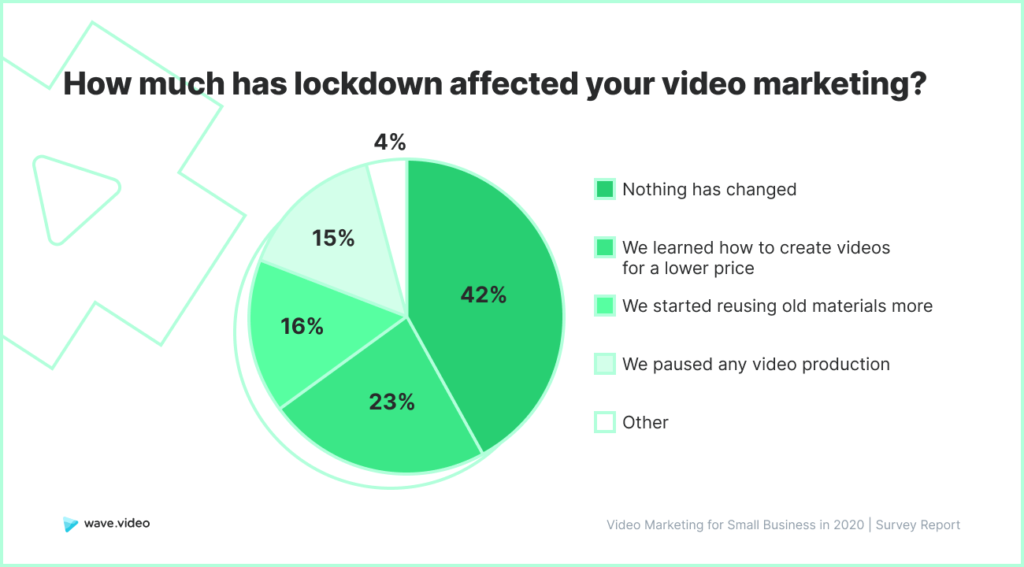 It's great to see that just 15% of our respondents decided to pause the video marketing efforts during the lockdown at all. Some of the answers from our respondents could inspire anyone to always find creative solutions:
We started reusing content and also having our team film videos in their own homes.
… and overcome old fears:
We've never done live streaming before and we learned on the fly!
Now, let's take a look at the answers from those of our respondents who don't use videos in marketing.
Video Marketing Obstacles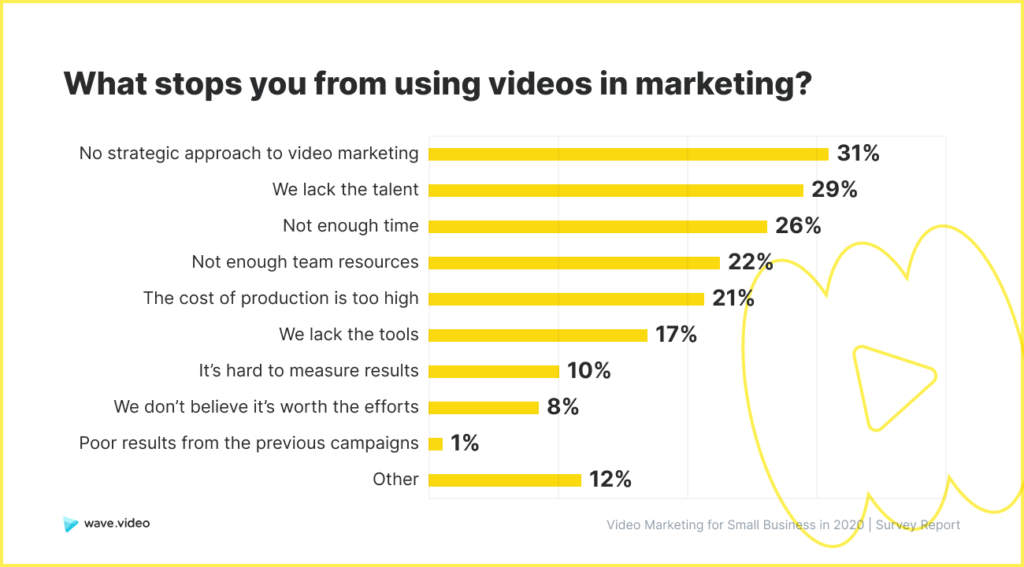 Lack of strategy and time again is in the top 3 factors that, in this case, stop people from adding videos to their marketing. As our first group of respondents proved, these two factors are indeed one of the most challenging. Of course, building an effective strategy and process takes time because they can only be optimized based on your own mistakes and nuances of your team, business niche, audience, and many more. Although, imagine how hard it will be to start from scratch and be capable of competing in 2021 when even more businesses leverage the power of video? 
Starting Video Marketing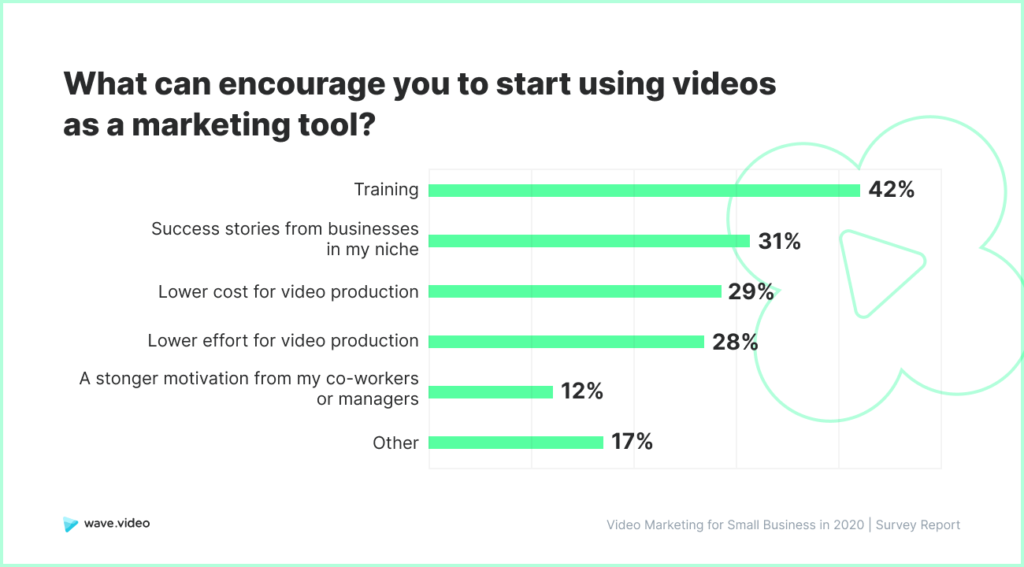 These results show that people are not that concerned about the price of video production and required efforts. What 42% of the respondents need is a good educational program; 31% want to see more success stories.
Over to You
We hope that the results of this study gave you valuable insights into the challenges and best practices small businesses face when doing video marketing.
Are you a small business owner or marketer? Share your experience with creating and distributing videos in the comments below!