5 Types of Video to Boost Your Social Media Efforts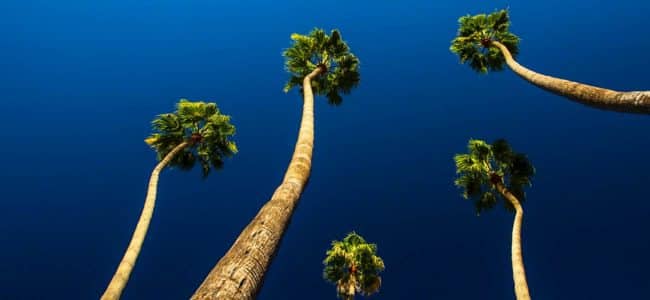 If you happen to land on this blog post, you are probably well aware that video has become the pivotal form of content on the web in general and on social media in particular.
If not yet convinced, take a brief look at the extract from the Oberlo's recent research. The figures and facts speak for themselves pointing out the reasons why you should start producing video content and integrate it in your social media presence.
Impressive, isn't it? Now let's get straight to the point and talk about what to film to kick off the video production or to enrich the existing social media content plan with more clips. Here are 5 options to consider:
1. Be awesome social instead
Social media are meant to be … social. Obvious, right? However, some brands tend to use their Facebook and Instagram accounts as virtual shop windows: they keep posting impersonal content about the products and await the engagement rates to grow. But the truth is people use social networks not for shopping, but primarily for sharing their own memories and watching other people's lives, whether it's a neighbor or CEO at Google. Then why not invite your followers to your company's backstage and introduce them to your lovely and highly professional team?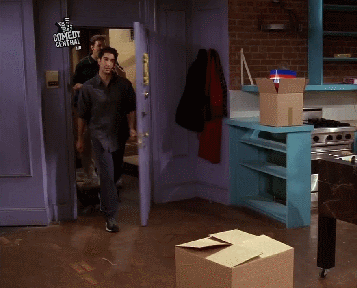 Film behind-the-scenes videos and share the excitement from some important achievements, the joy of corporate celebrations or just sneak peeks at the team's daily routine. This is a good way to create an emotional connection with your audience, transmit your company's values and humanize your brand. Here is how Amazon showcase their Key by Amazon solution. Through a story about Tesya who is delivering the packages, they stress the company's key priority — careful attitude towards customer's privacy and security. And look at the happy HootSuiters sharing a training session with the teammates and a funny boomerang video with their followers. High five!
As you see, videos of this kind don't necessarily require sophisticated scripts and big budgets — enthusiasm equipped with a smartphone is just enough.
For most videos, the more simple and raw it is, the more authentic the content seems … and that's what really matters to your audience. The Ultimate Guide to Video Marketing by Hubspot
2. Show them how
Have you ever heard the story about the guy who invented the sugar sticks? Yes, the one who committed suicide after no one got that they should be torn from the middle? Well, although it is just a legend, not a real fact, there is a lesson to learn from it: you should always educate your end-users on how to interact with your product.
Vivid and descriptive videos work perfectly when you want to showcase a particular feature of your product or explain how to get the most out of your service. This is a win-win process — while taking care of your existing and future customers by preventing them from any confusions, you can highlight the value of your offering and remind of its unicity.
They aren't just guidance on how to use your product. Product demo videos are highly practical, but also inspiring, and they show your viewers how their life or work can be improved.
For example, Traeger Grills' team shares the knowledge on how to cook delicious meals while featuring their grilling equipment. Video recipes are very popular with the Instagram community and these guys have definitely got the gist.
You don't need to focus solely on your product or service: share curious facts, creative ideas and useful tips on any adjacent topic. Just stay relevant to the audience's interests and keep in mind that videos on social media need to be short, catchy and emotional. Hotels.com has recently launched a series of short and sarcastic clips teaching travelers on how to properly capture vacation memories. This is hilarious and so true:
3. Be real, go live
In the era of living at jet speed, some things just can't wait until you film and mount a video about them. Are you planning a big event, launching a new product or expecting an interesting guest at your premises? Go live! Give your followers a genuine feeling of belonging and a chance to interact with your brand in real time.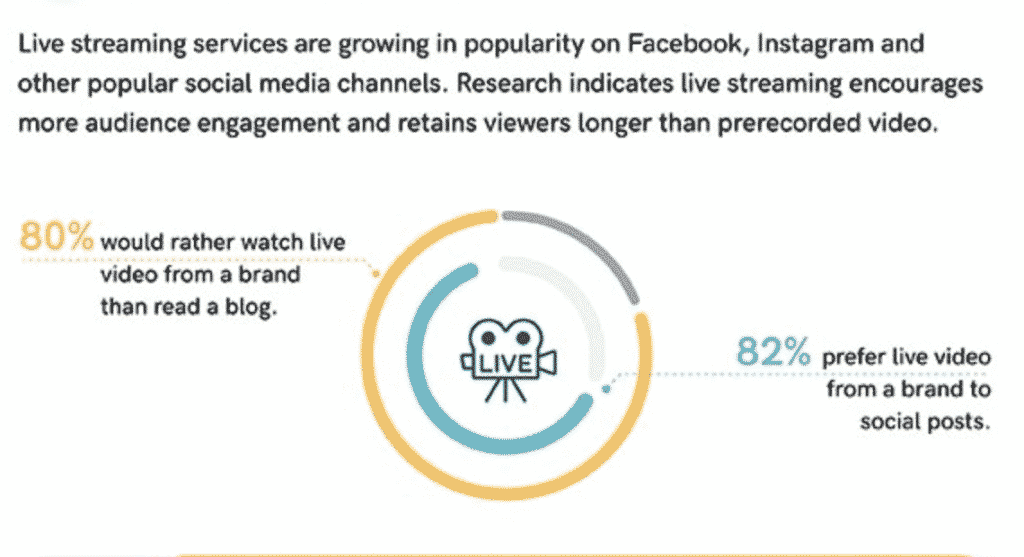 Where is Video Marketing Going in 2019 and Beyond? by Joe Rinaldi
Well, at first going live might sound scary as there is no chance to re-film a flub if any. But this authenticity is exactly what makes the broadcasts so appealing to the audience. It also doubles the need for thorough preparations. Here are 3 things to keep in mind while getting ready for your own
Falcon launch
:
Exclude a possibility of any technical issues. Use reliable equipment and super stable connection. Livestream and New York Magazine conducted a survey and found out that for 67% of viewers video quality was the most important factor when watching a live stream broadcast.
Plan your message beforehand. You need to have a clear understanding of what to broadcast and why your audience should join the live stream. Consider creating a script and run a rehearsal but don't overdo it — leave some space for impromptu.
Promote your broadcast in advance. If you don't want to end in an empty online room, grow anticipation by teasing your followers with some sneak peeks, navigate them to the right channel, encourage to rally their friends and keep reminding of the date and time. Like this:
We're hosting an exclusive Unlocking the Value of Social Breakfast event on May 22. And you're invited.

Sign up for the live stream and learn how brands are improving their customer experience by integrating social across their organization: https://t.co/OU218cs0Eo pic.twitter.com/IMOfgDN9c9 — Hootsuite (@hootsuite) 21 May 2019
4. Put your fans in the limelight
Is your product awesome? Great! Then your loyal customers are likely to get thrilled about the idea of being featured in your video and telling a story about their outstanding experience with your company. Word of mouth is known to be the most decent, natural and effective marketing asset that requires an effort to maintain it and coordinate in the right direction.
Consumers share the products they love — a lot! That's why happy customers are the core to any businesses' success. #flywheel

— HubSpot (@HubSpot) 16 May 2019
GoPro's team is unlikely to ever face a shortage of user-generated video content to circulate on social media. While its fans upload thousands of clips every day using the #GoPro hashtag, the company encourages them to share even more by reposting the most bright and adventurous videos, hosting various contests on specific topics and awarding the winners.
So close, yet so cute. 🐶 #GoProMtnGames#GoProAwards recipient Steven Donovan with #OverCapture from #GoProFusion.@MountainGames @VVFoundation @vailmtn pic.twitter.com/sIlSJlbeMX

— GoPro (@GoPro) 10 June 2019
Film inspiring stories about real people using your product or service, invite them for an interview or ask to record a video testimonial. First, this is a way to thank your existing customers for choosing your brand and show how much you appreciate their trust. On the other hand, such videos entice new people to interact with your business. Uber shows a great example by shooting a series of episodes about the drivers who are changing the way the world moves.
5. Hype on holidays
We all know the magic power of the Christmas spirit, right? It is difficult to name a company that hasn't ever jingle-belled or ho-ho-ho'ed its web presence during the winter holidays season. Indeed, no other time of the year is the audience as loyal, emotional and amiable as in December.
But there are so many occasions besides Christmas and New Year within 365 days to celebrate! All countries, regions, industries, communities, ages, genders and other groups have their own special days that you can celebrate together.
Do you see a perfect match here?
Holidays always involve emotions;
Video is the best mean to convey them;
Social media work best to share smiles and nostalgia.
Be it a heartwarming video on Mother's Day, loud and funny animation on St. Patricks' or thought-provoking clip on the Earth Day — be there for your followers to share a moment.
Struggling to find an excuse to post a kitten video even though it has nothing to do with your industry? Good news: there is a Cat Day when you can raise a meowing topic!
At Wave.video we created a bunch of themed pre-designed templates to help you create festive videos for different occasions.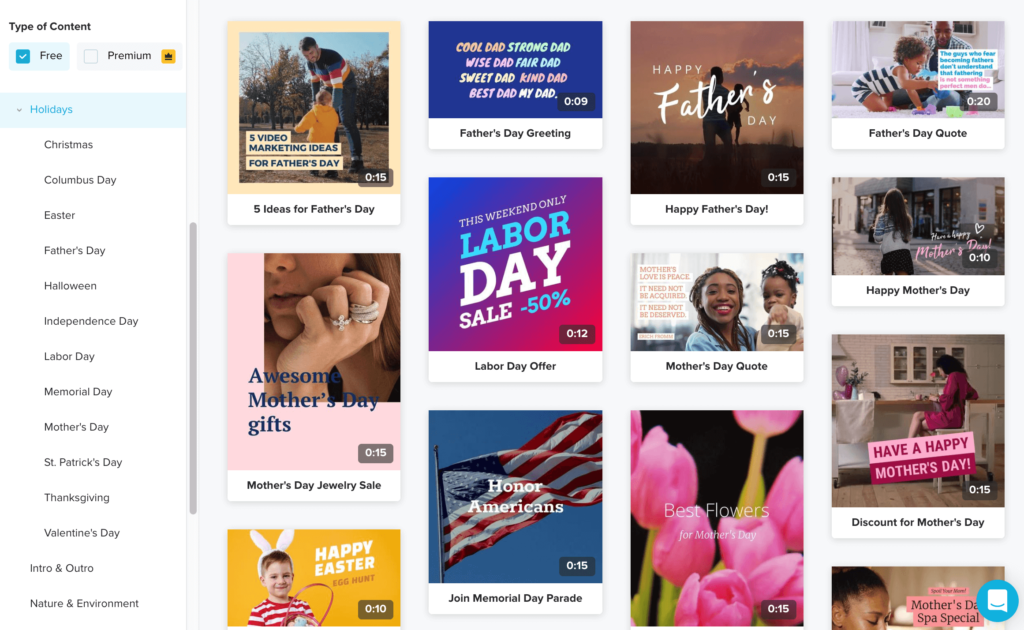 Also, you can get inspired and populate your monthly content plan with the help of our 
Social Calendar
 which is full of ideas, hashtags, templates, events and more. Cheers and happy film-making!
Mix and Match
Of course, these types of video don't exist in isolation and there are lots of possible combinations and twists to experiment with in order to find what best resonates with your audience. Create your very special mix of video content, test various formats, track your gains and keep smiling at the camera!