Back to School: 5 Great Ideas for Social Media Marketing [+ Video Templates]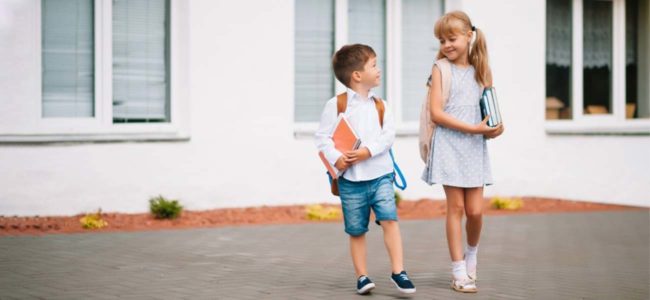 This time of the year
The back-to-school season is just around the corner. Again. Yay!
These days are full of excitement and fuss as schools, colleges and universities are welcoming students back after the summer break.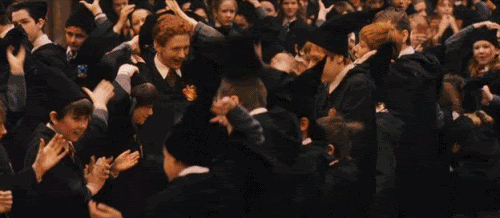 Let's take a look at some numbers to gain an understanding of how huge this occasion is in 2019. 
56.6 million students are expected to attend elementary, middle and high schools across the USA.

19.9 million youths will attend American colleges and universities this fall.

National Center for Education Statistics: Back to School by the Numbers: 2019–20 School Year
Double this number by adding parents who are actually more involved in making the arrangements and buying decisions than their kids. On top, add teachers and school personnel who are also at the onset of the new academic year. 
These people form an enormous audience joined by a common challenge – they all need to get ready for school by the most cost-effective and stress-free means.
Kids and their parents, all need a helping hand and emotional support until the everyday school life falls back into a rut.
For marketers, this time of the year brings numerous promotional opportunities and chances to build trustworthy relationships with the audience. 
Not necessarily your business should directly relate to selling school gear or alike. You can find a way to get more eyes on your brand by cheering up the students, assisting their parents, or honoring the teachers. 
Social media platforms work great to approach the audience in a more personal, tactful way. Here are 5 ideas for social media marketers that are worth including into the content plan for the upcoming weeks.
#1. Buck up students with a motivational quote
Jolly summertime is fading away and it's time to get focused on the school routine. Studying can be tough and requires discipline and commitment. But the effort always pays off! 
Cheer up the students by sharing an encouraging quote. Evoke the expectation of new findings and broadening the horizons rather than of boring cramming.
To make it more appealing, use video format. In case you don't have much experience in producing videos, you'll probably be surprised at how simple it is with video templates. For instance, the one below.
#2. Run a quiz on social media 
People love social media contests because they make them feel good. When we win, we improve our performance, feel luckier and better than anyone else.
If you are a brand that makes people feel happy, they will share this feeling with other people, too.
Youths are very active on social media and get easily involved in various interactive contests.
So offer some brain-racking exercises to your audience to warm them up before the classes. Pull together a few tricky questions on a certain topic to check on their wits.
Here is a couple of ideas that you can use: 
The platform has native features allowing to easily create interactive stories.
You can pick the quick and simple true-or-false format with a poll, or make the game more interesting with multiple-choice questions.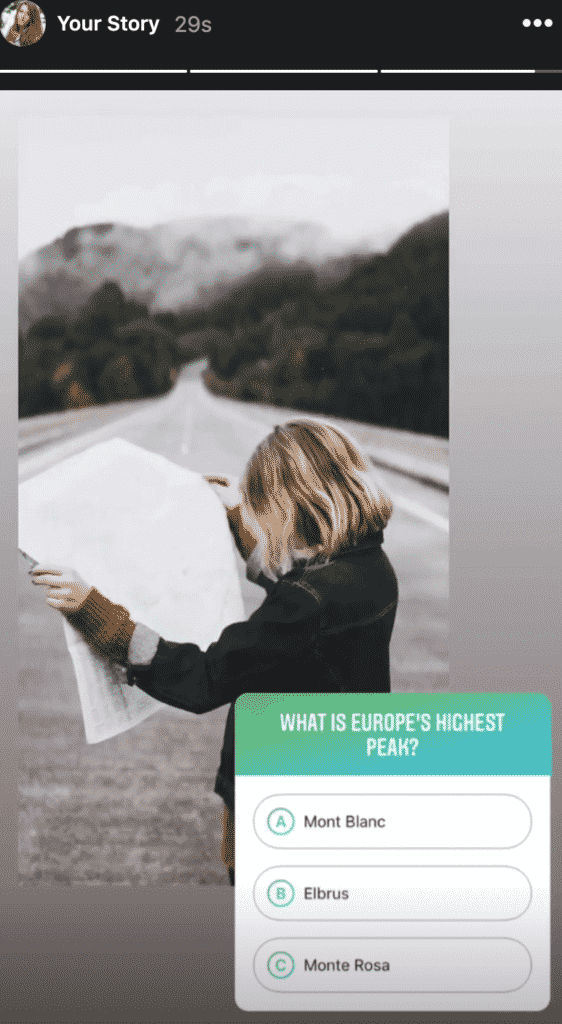 There are many ways to draw your followers in liking and commenting on your posts.
One of them is a fill-in-the-blank contest, which is very easy to launch and works great to boost engagement on your page. The best thing about this activity is that it really makes people think, thus gets them genuinely involved.  
Post a savvy brain teaser leaving a blank space for the right answer and ask your followers to complete the sentence. To gain even better results, don't stop on a one-time post: turn it into real competition with a series of puzzles.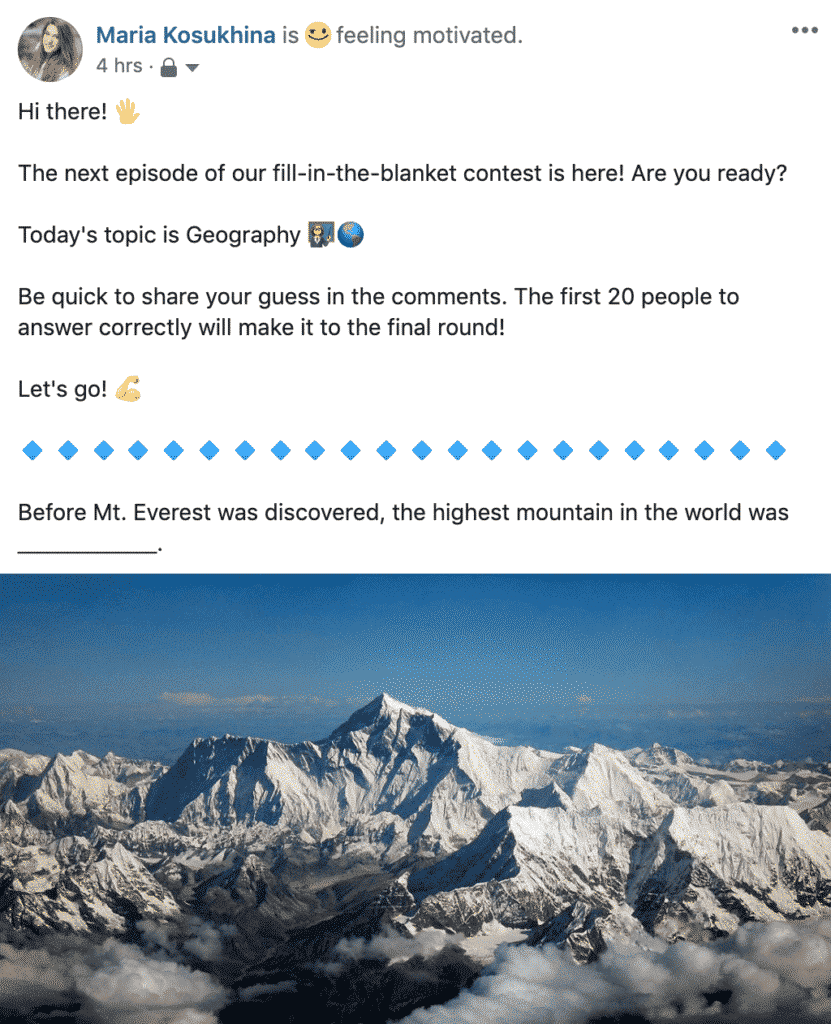 Pro tip: ask your followers to tag their school fellows to get more people involved in your social activity. This way, you'll get more engagement on your social platform and grow the audience easily.
And don't forget to come up with a good prize for the winner!
#3. Evoke emotions by telling a story
School and college years usually bring some happy moments and hilarious stories that become memories for a lifetime. 
To be more personal and authentic, tell a funny story from your school days. Then you can ask your audience to share their memories, too. Here are some ideas that might be of use:  
First day at school picture 
You've probably seen the #10YearChallenge hashtag that went viral on social media platforms some time ago. On Instagram solely, there are over 4 million throwback pictures featuring this hashtag. Why? Because people like sharing their memories. It simply makes them smile. 
You can launch a similar activity by specifying its topic and aligning it with the back-to-school seasonal vibes. 
Why not narrow the scope and induce your followers to post the pictures made in the 1st grade? They are likely to be grateful for evoking these fond memories.
In case your target audience is younger and comprises students per se, ask them to share some extraordinary happenings, ridiculous stories, school life hacks and alike. 
It's a good way to keep the conversation going without being too pushy with the sales content.
Shout out to the teachers
Undoubtedly, teaching staff plays a key role in how children like being at school. Some teachers become local heroes by giving it all to their students. 
While school season is gaining momentum, it's a good idea to launch a social campaign to appreciate teachers' professionalism and enthusiasm.  
#4. Share some interesting facts
No matter the age, people are curious and always up for some extraordinary happenings and big numbers. Prior to the school year, students would appreciate your sharing some wow-facts to amuse their classmates.    
Collect curious info and bring it up for discussion on your social channels. Here is a short list of sample topics:
Traditional school apparel in different countries 

Fun facts about celebrities' life back in school years 

How are school gear items called in different languages 

Education stats and figures
#5. Promote your special deal
Back-to-school is a big commercial season, almost as huge as Christmas eve. Don't stay on the sidelines and run paid ads on social platforms to reap the fall harvest. 
Make your promo campaigns convert better by leveraging the power of video. Pick a video template and adjust it to what your special offering is. 
Over to you
Can you think of more ideas to mark the start of the new academic year? Share them in the comments below.