Facebook Video Success with Free and Paid Methods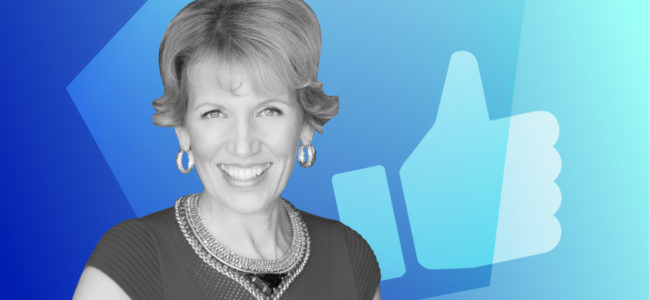 Facebook is heavily focused on a video first approach for the platform, ultimately competing in the digital streaming video-on-demand space alongside big players such as Netflix, Amazon Prime, Hulu, and YouTube.
However, most businesses struggle to properly integrate, optimize and monetize video in their content marketing efforts. Savvy marketers need to gear up now for establishing their video content marketing strategy and video ad strategy.
Savvy marketers need to gear up now for establishing their video content marketing strategy and video ad strategy.
As more and more television advertisers shift their budgets to digital streaming platforms, now is the time to capitalize on the epic video trend.
Facebook and Instagram Video Formats and Features
First, let's review the six primary categories of Facebook and Instagram video formats:
Video on demand, or VOD. This is all video uploaded natively to Facebook or Instagram. That is, you own the video file and publish using Facebook or Instagram's publisher. Don't post YouTube video links on Facebook as you'll get much lower reach.
Live broadcasts. You can 'go live' anywhere on Facebook – your personal profile or business page, or any group you belong to, or any public event. Also, you can choose to broadcast live through the Stories feature on Facebook and Instagram.
Stories. Publish videos up to 15 seconds in length on Instagram Stories or 20 seconds on Facebook Stories.
Video Ads. Any video post of any length published on your business page wall can be promoted as an ad. Or, you can create video ads from scratch inside Ads Manager. Video ads on Instagram cannot be longer than 60 seconds. Video ad breaks need to be between 5-15 seconds; these are videos inserted into other longer videos.
Watch Parties in Groups. This feature allows any Facebook Group admin or moderator to create a playlist of any videos and set up a live viewing experience for group members.
Shows on the Watch Platform. Launched in August 2017, this is Facebook's destination streaming video platform. Currently in beta in the United States only, viewers can watch on mobile, desktop and Facebook TV apps.
When creating video content, aim for high quality, professional videos using your own assets or royalty-free assets. Video can be you on camera, as in a Live broadcast. Or, you can easily create video content using a fabulous tool like Wave.video that gives you access to over 200 million premium assets. You're bound to find just the right video clip or image to illustrate your point and tell your story.

Wave.video Stock Library
5 Tips to Increase Organic Reach
You've created the perfect video content, now what? You want to get that video in front of as many members of your target audience as possible!
Here are five ways to increase the reach of your videos on Facebook that won't cost you anything:
Post more native video. Of course, that's the premise of this entire book! However, it bears repeating that you will get much, much more organic reach on your Facebook business page posts if you favor video over all other types of content.
Use Facebook Live regularly. Facebook is giving priority to video content, including live video broadcasts, especially when you use the Creator App and/or when you broadcast live through Stories as well.
Experiment with posting outside business hours. For example, test between 9pm-11pm in your time zone (or the time zone when most of your engaged fans are online) and throughout the weekend. Most Facebook users are on the app for personal reasons and are more likely to be active during evenings and weekends.
Reduce your publishing frequency. This one is counterintuitive. So many Facebook page owners kept seeing the organic reach declining over the years and thought the solution was to increase volume. Instead of publishing three times a day, they would publish six times a day. However, publishing more often can actually hurt your reach. Try publishing about one or two times a day at most. It's okay to skip days, at times. Unless you're a media company publishing news updates frequently, in which case people expect you to publish a lot.
Set up crossposting relationships. This feature allows you to automatically access videos from mutually approved pages and publish as a fresh post, but the video views are aggregated. This feature is now also available for Live videos and can really help increase reach.
To really increase the reach of your video content on Facebook, you definitely need to set aside an ad budget. We'll cover this in the last section. Before we get to paid reach, let's talk about engagement.
5 Tips to Increase Engagement
Facebook has a specific mission for video: "Create shared experiences and a sense of belonging through video." Facebook is intent on ensuring users' time on its family of apps is time well spent, that using Facebook enhances people's wellbeing, and ultimately increases overall positive sentiment across the entire platform. That just makes sense, right? So long as users feel good, they will continue returning to use the platform.
Facebook states, "We want Facebook to be the best place for people to find a video they want to watch, to enjoy it with others, to discuss it with their community, and to engage with content creators directly."
In January 2018, Facebook CEO Mark Zuckerberg published a lengthy update on his profile announcing that he'd instructed his teams to ensure content with meaningful interactions gets priority in the news feed.
Following are just a few ways that can help increase your engagement:
Include a CTA (call-to-action). This is one of the main areas publishers tend to miss, and it's really important to include. So, before hitting that publish button on your Facebook video, first ask what is the primary goal of the video? What action do you want your audience to take? Perhaps it's click through to your website, sign up for an event, download a guide, or contact you via Messenger. Include a URL in the description, if appropriate. You can also add a CTA button when you boost the video. See the final section for this.
Ask questions. Certainly for your Facebook Live video, be sure to include periodic questions during your broadcast that sparks natural engagement. Meaningful social interaction often means longer comments and conversation between fans, not just between fans and the page. See how you can inspire and encourage your fans to talk to one another in a discussion or debate in the comments of your video. Of course, make sure you're also returning to reply to comments as well.
Do more Live broadcasts. As mentioned in the previous section, Facebook is favoring Live broadcasts so you tend to get more organic reach. But, in terms of engagement, Facebook states live video gets as much as six times the engagement of regular video. Your Live broadcasts don't always have to be you live on camera, though. You can create a beautiful video and stream it live to Facebook using third party software such as Ecamm Live (Macs only), Wirecast or vMix.
Host a contest. This can be as simple as asking your audience to comment in order to enter your sweepstakes or prize drawing. Or, you can use a third-party app. Either way, Facebook rules do stipulate you need to include the relevant disclaimers.
Integrate a Messenger chatbot. My favorite chatbot tool is called MobileMonkey and is a company started by my friend Larry Kim, founder of Wordstream. Mobile Monkey is free to get started and very easy to use. One of the nifty features is comment triggers that allows you to send an automated message to your audience when they comment on your posts. This allows you to also message those who opt into your bot.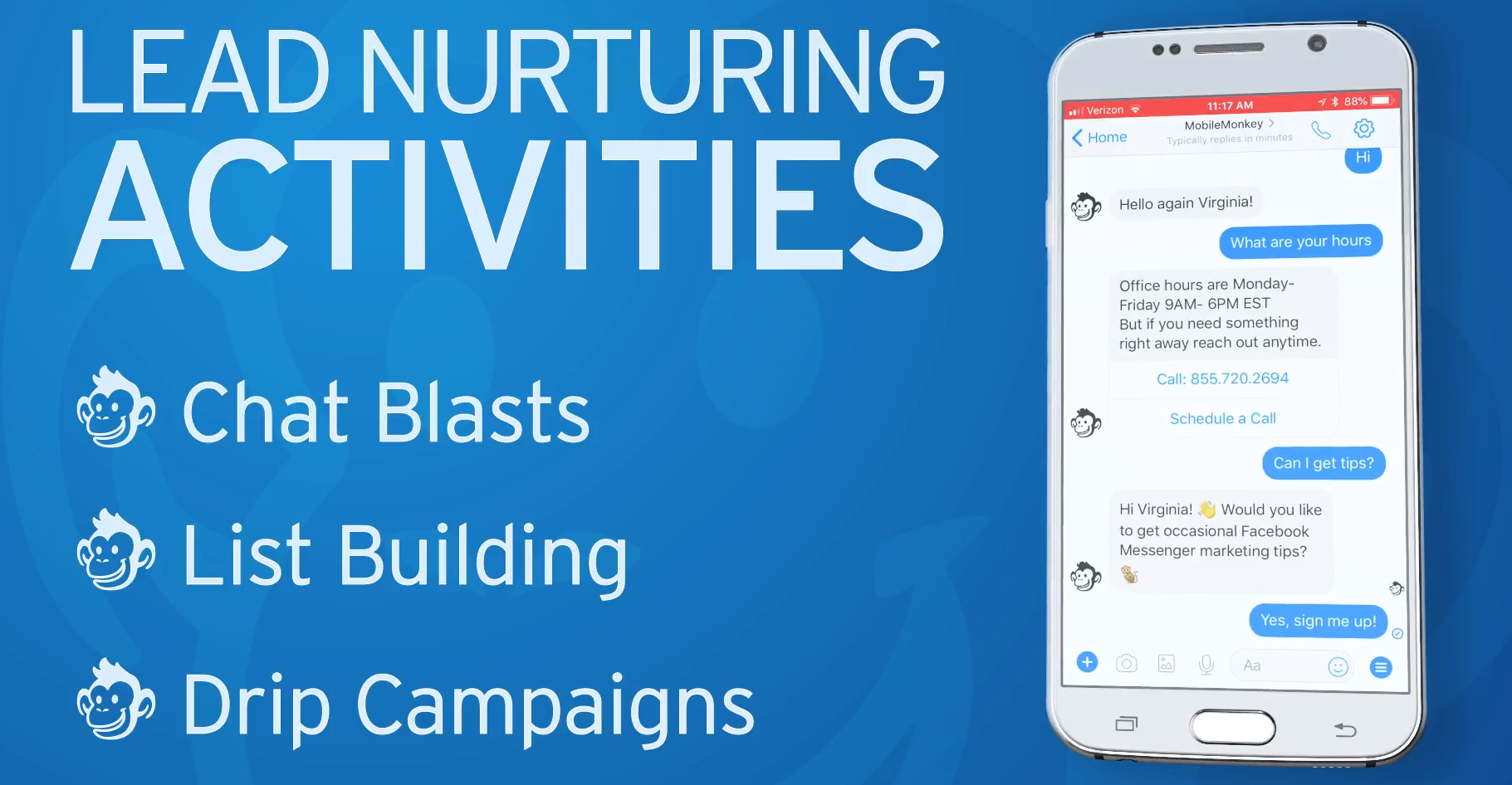 MobileMonkey
Using Facebook Ads to Dramatically Improve Your Results
Last, but by no means least, let's review the power of amplifying your efforts using paid video campaigns on Facebook. Think of your video ads in these various categories:
Promoted wall posts, which could be videos of any length you already published on your business page wall. You can either use the Boost button on your page, or go into Ads Manager and select 'Use Existing Post.' Strive to use Ads Manager more than the Boost button, though. The Boost button is more of a lightweight ad interface, whereas Ads Manager gives you way more options and your ad dollars should go further.
Live video broadcasts that you can boost as a scheduled post or boost while live. This is a new feature, only available to a limited number of users so far.
Dark post video ads, created inside Ads Manager but not published on your page wall.
Ad breaks. These are 5-15 second videos either published on your wall or as a dark post.
Story ads. Uploaded to Ads Manager, these can appear in Facebook or Instagram Stories ads.
It's important to craft an end-to-end marketing campaign that includes multiple touch points. These days, it takes about 7-17 'touches' for people to make a buying decision. So, I strongly recommend mapping out a sequence of several video campaigns that include multiple formats and placements.
Plus, include retargeting of people who have viewed certain videos. This is one of the easiest and most affordable approaches to paid campaigns. In other words, you can go into your Ads Manager and get Facebook to create an audience of people who have watched anywhere from 3 seconds to 95 percent of any one or more of your videos. Then, you place additional paid content in front of those audiences, testing various calls to action in order to generate leads and sales.
About the author: Often referred to as "the Queen of Facebook," Mari Smith is considered one of the world's foremost experts on Facebook marketing and social media. She is a Forbes' Top Social Media Power Influencer, author of The New Relationship Marketing and coauthor of Facebook Marketing: An Hour A Day. Forbes recently described Mari as, "… the preeminent Facebook expert. Even Facebook asks for her help."
She is a recognized Facebook Partner; Facebook headhunted and hired Mari to lead the Boost Your Business series of live events across the US. Mari is an in-demand speaker and travels the world to keynote and train at major events. Her digital marketing agency provides professional speaking, training and consulting services on Facebook and Instagram marketing best practices for Fortune 500 companies, brands, SMBs and direct sales organizations. Mari is also an expert webinar and live video broadcast host, and she serves as Brand Ambassador for numerous leading global companies.